The Git Day Starts with.....FULL ENGLISH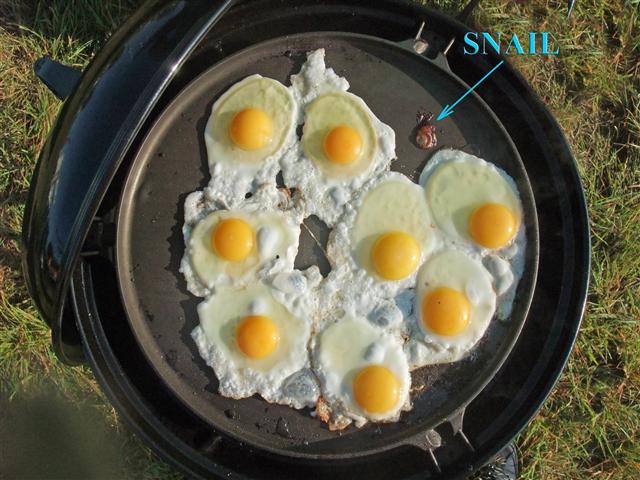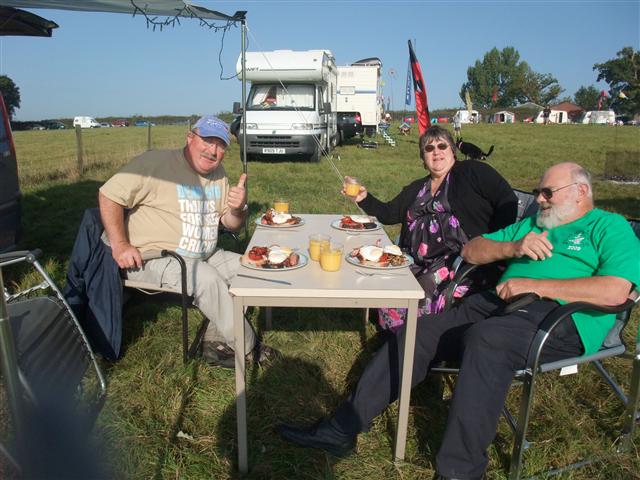 Keith was so pleased with his egg frying but failed to notice a rather embarrassing lack of hygiene

These people look happy enough ..........they didn't spot the snail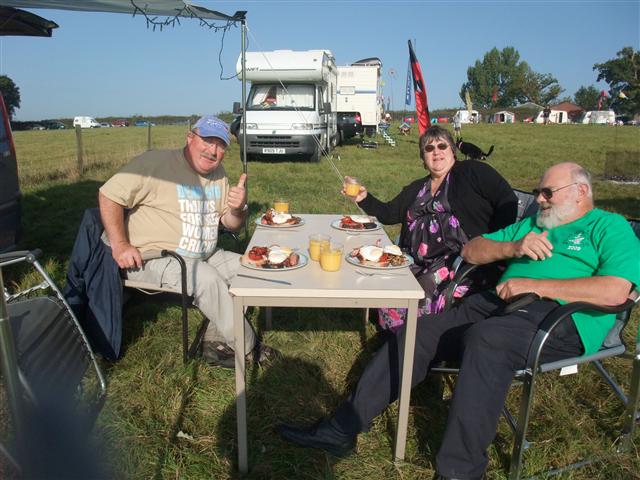 We looked at all the junk as usual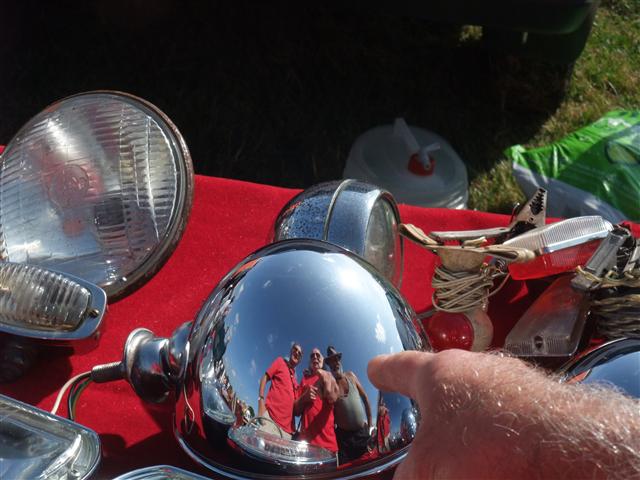 Here you can see a Git delightedly pointing at a shiny old headlight
Simple pleasures

On the Saturday Evening, we celebrated three birthdays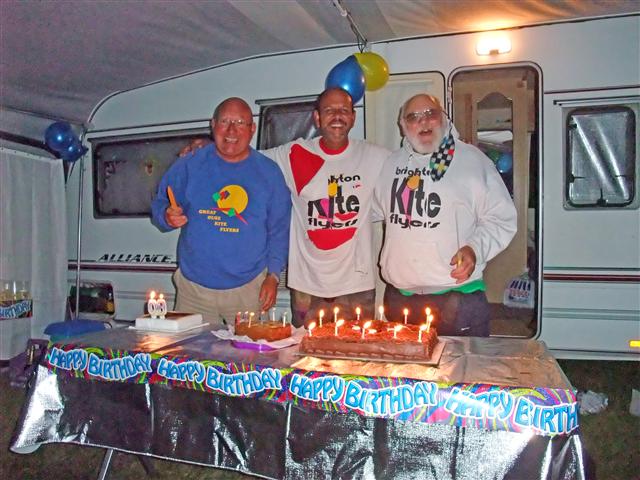 Three Birthday Boys
Tom, Dick and Harry or, as we call them, Dick, Collin and Alan. Combined ages: 240

They looked happy here with their cakes and candles
Had they known what dreadful fate awaited them.....

The Marshal came and took them off to clink in Deadwood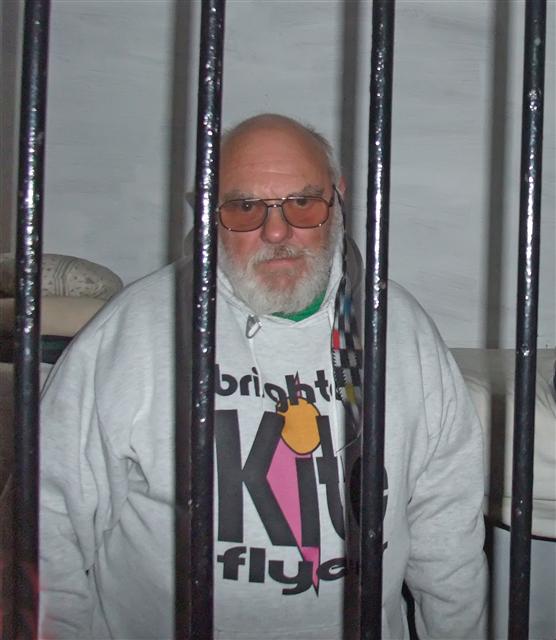 Those happy times with the cakes and candles now seem long, long ago.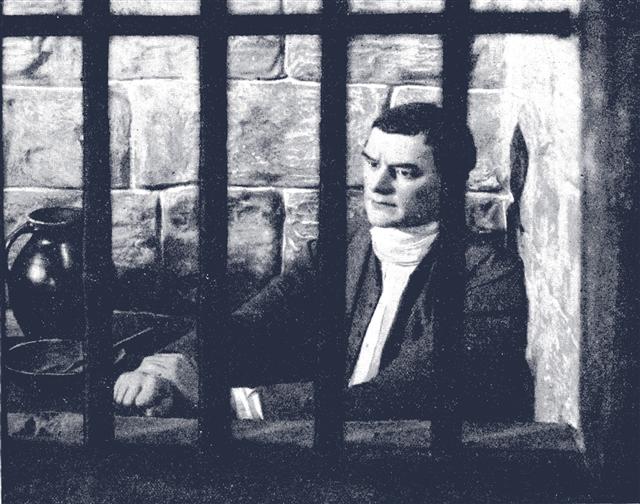 Jack Sheppard (1702-1724.. look  him up) felt the same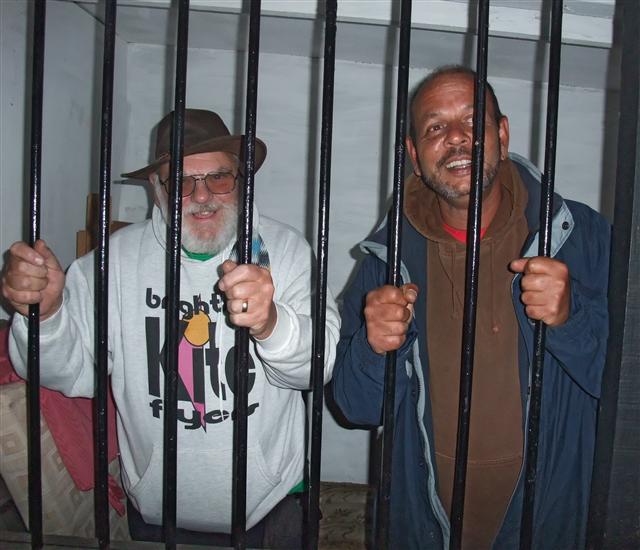 Good news from the Parole Board!  Harry and Tom (or Alan and Collin as we call them) are delighted.
They are to be released. Actually, the Parole Board had nothing to do with it
The Marshal let them out because he couldn't stand any more shrieking from Anne
- who was loudly wailing the loss of her Dearest

There's nothing Minkey likes better than a nice cup of tea aboard a lovely steamboat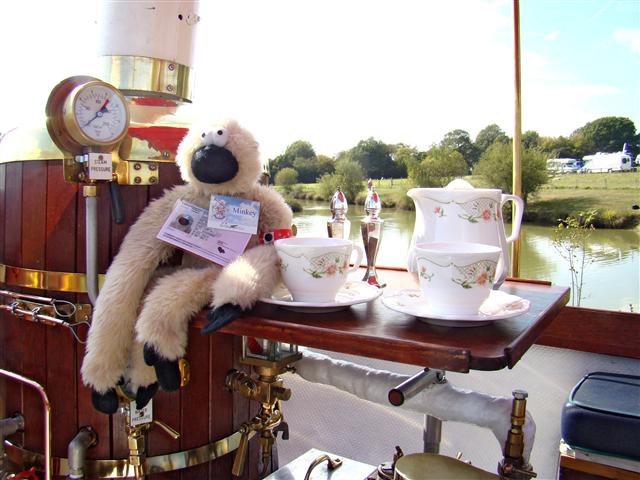 Not true; he likes ladies...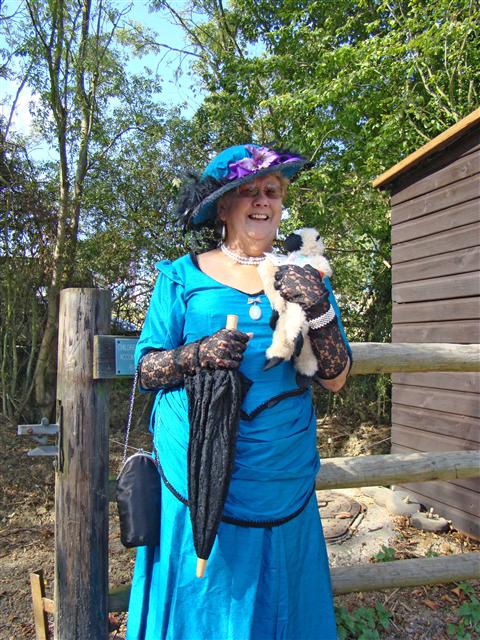 .... and they like him.

This lady had an affinity with geese .. and of course took to Minkey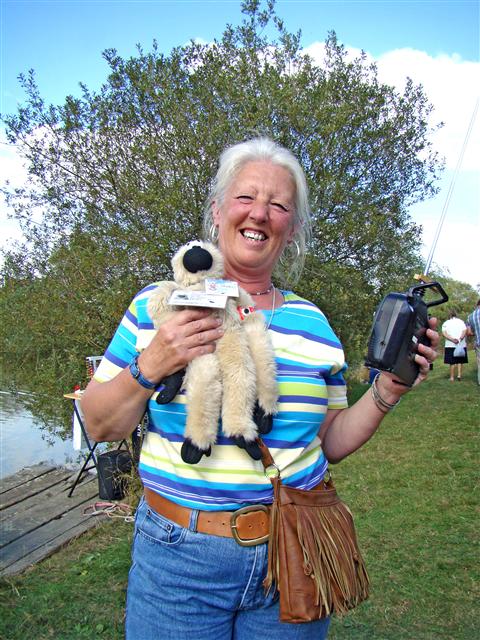 Minkey saw this boat on the lake and went for a ride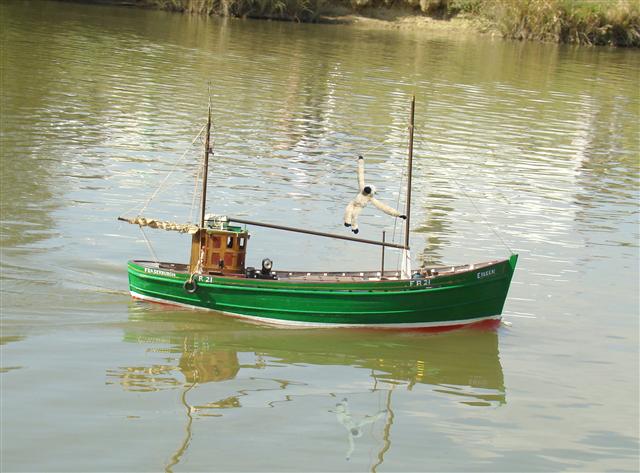 Down at Deadwood, he took charge of the barrel of Whiskey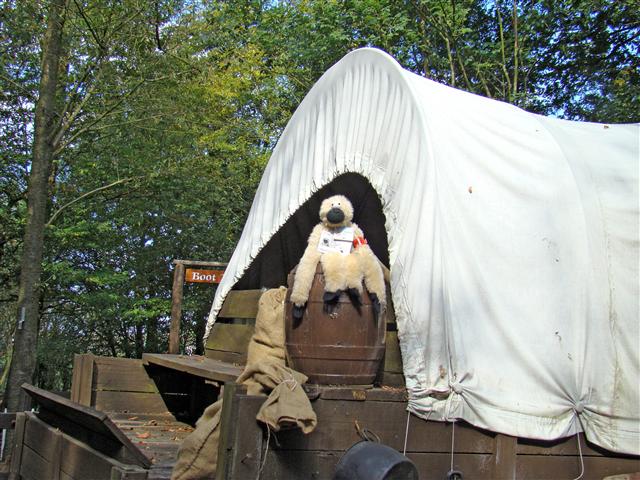 In amongst all these clothes, we saw some waistcoats.... and the lady spotted Minkey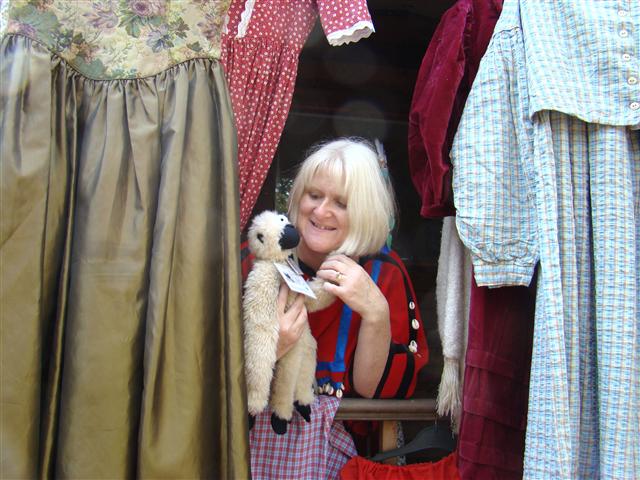 After Noisy Behaviour last year, the Gits decided to go carefully this year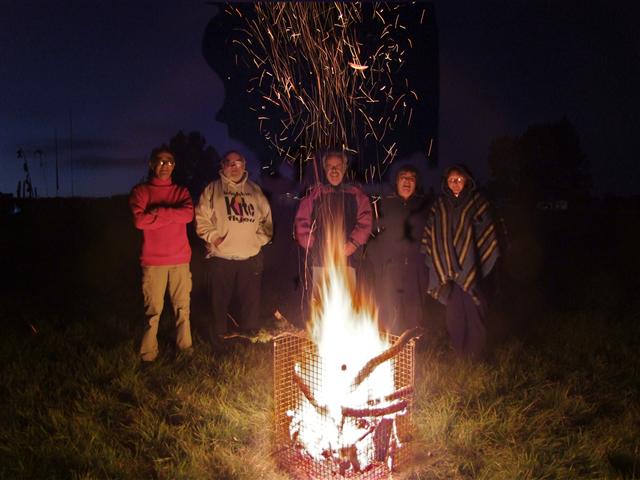 We took a red-hot Brassiere - It was a comfort to all

A quiet night-time amusement - click on the picture to see the WireSparks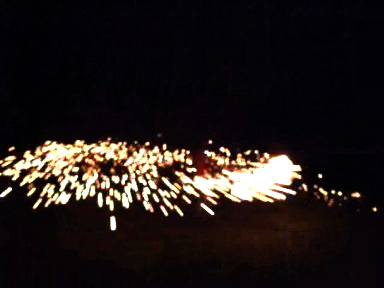 Here is a Mystery Picture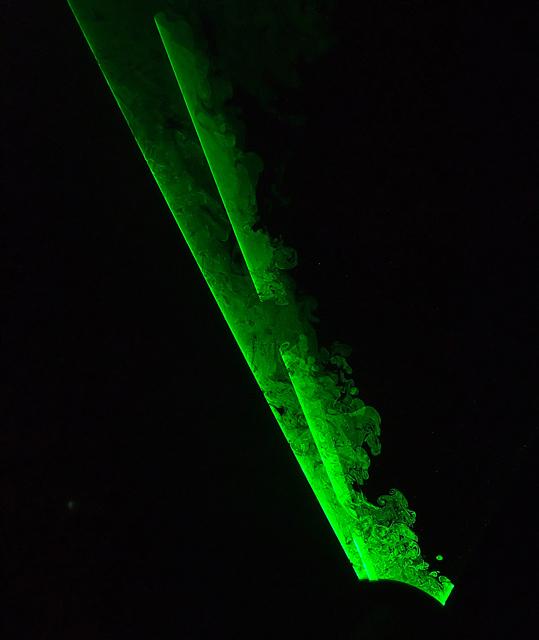 Answers to Minkey please