Teston Kite Festival: August 2008

We knew this was coming....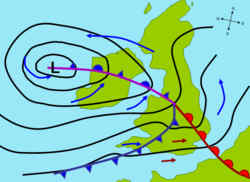 but....  What another fantastic weekend!!

What a fantastic, splendid, super duper weekend.
A GREAT BIG THANK YOU TO EVERYONE WHO MADE THIS POSSIBLE
We had a wonderful time, even though the weather and wind was not on always our side

Friday - super weather with a calm evening - perfect for paper hot air balloons

Saturday - super morning and then, like the weathermen said, classical depression passed
(meteorologically speaking only - no depression amongs the Gits)

Sunday - sunny and very windy - a super day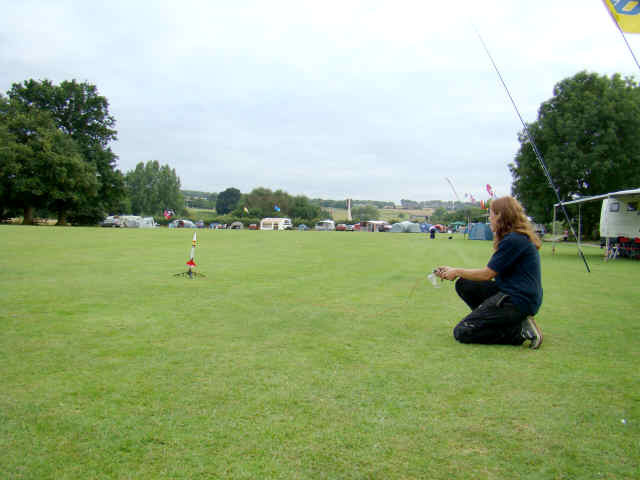 Louise demonstrating her Rocket Science skills

Can you find Big John's Rocket?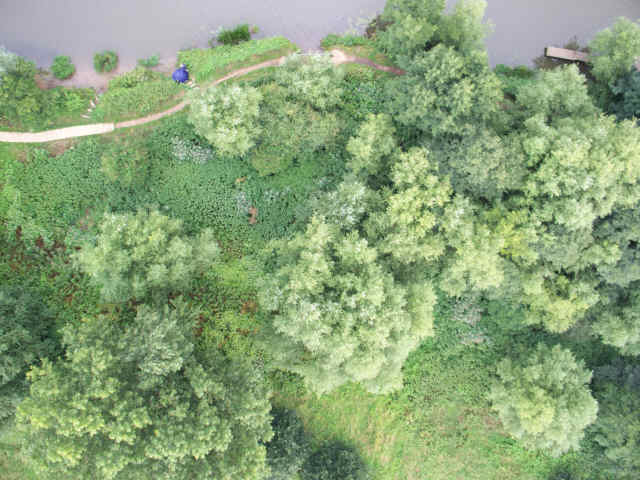 What a super Venue for......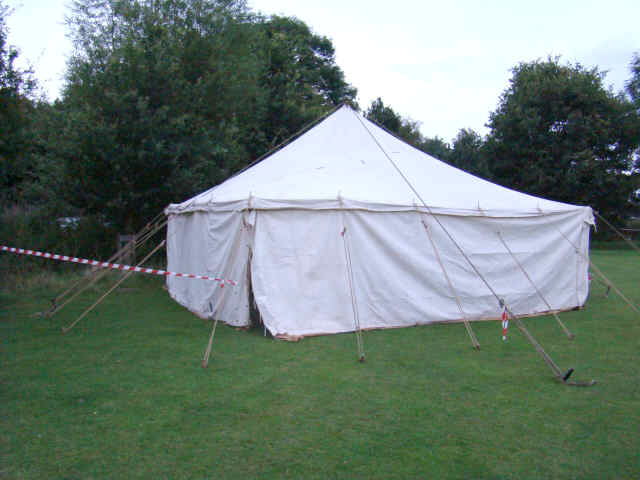 ...our absolutely splendid Saturday evening meal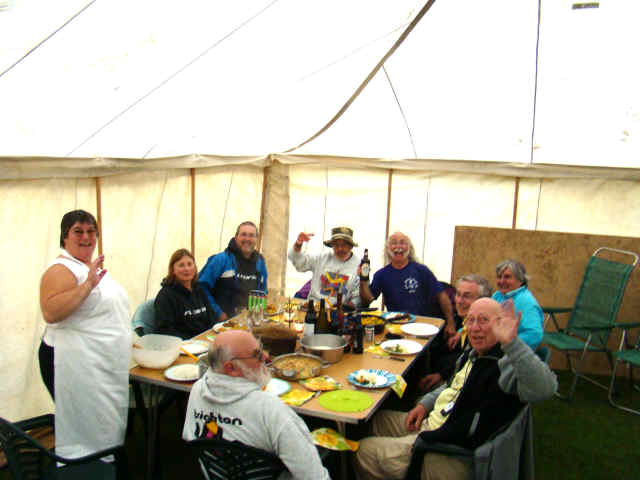 Thank you ladies for a fabulous spread



... and for John to kip down out of the rain!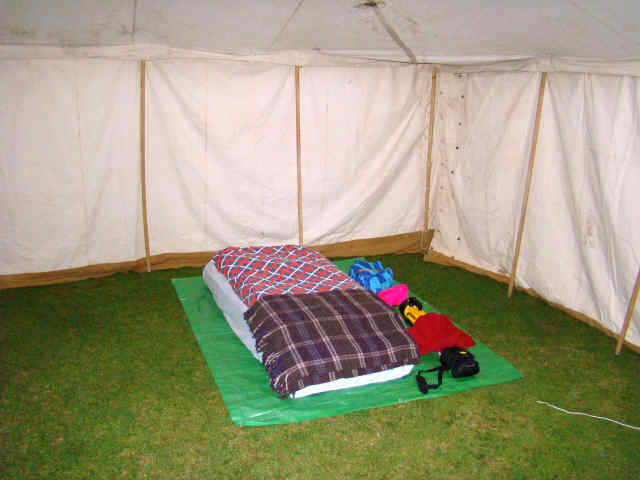 (all very neat & tidy - he mus have been a Boy Sprout)

Ron and Jane test drive the new 1812 T-shirts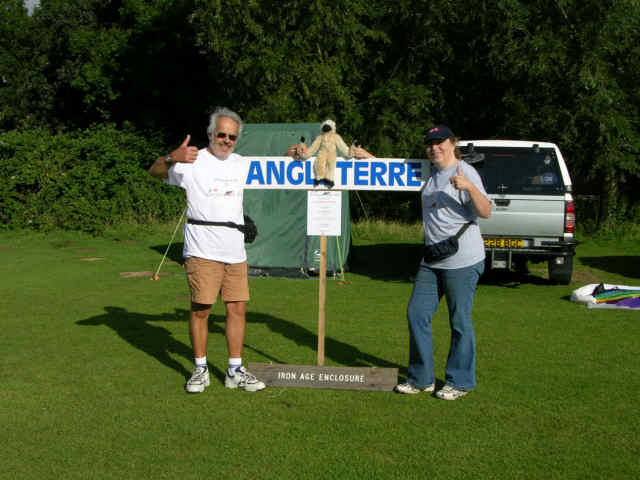 And a big thank you to you both for letting us play again


"play" = "make an unholy amount of noise & frighten all the local wildlife"



Maurice's Swallows, aren't they lovely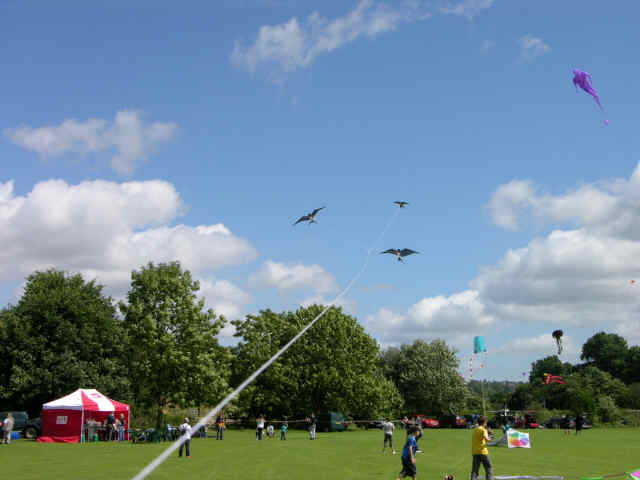 Minky - always the star of the show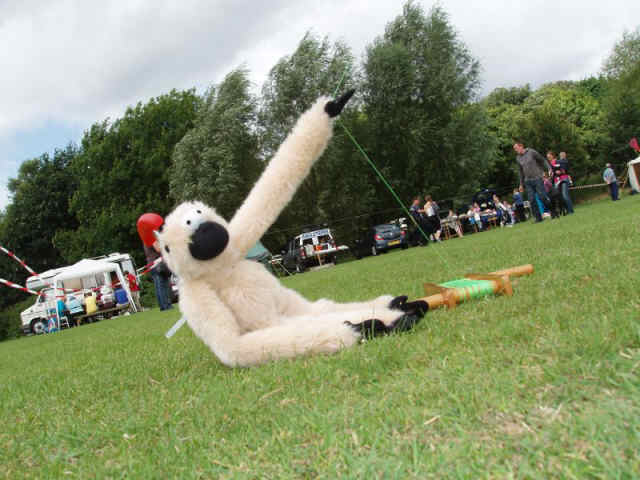 Sunday Lunch (all the 100 desserts left over from our Saturday meal)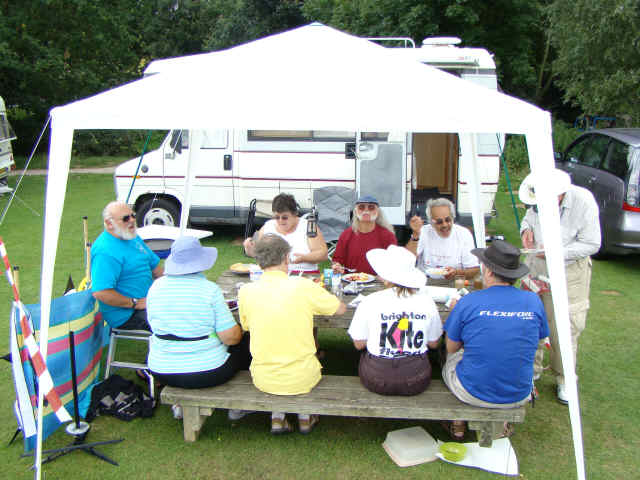 That gazebo earned its keep over the weekend!
Refuge from the rain and Control Centre for the Cultural Event

Here we all are on sunny, windy Sunday (notice how pipe-smoking is really catching on?)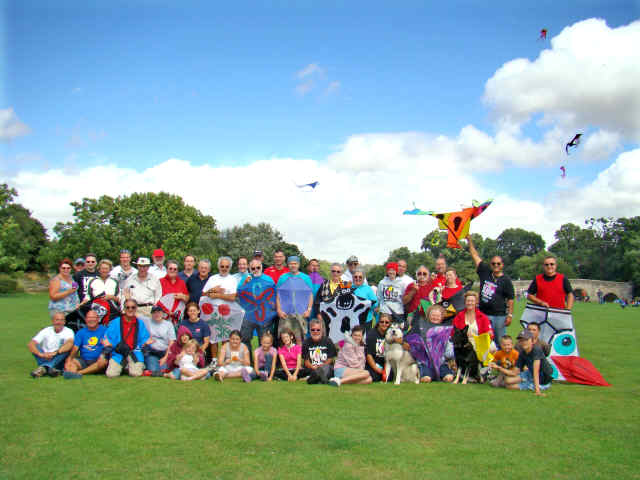 * click the image for high res so you can see all the smiles (2.2MB)
and count to see how many Gits have joined the Meerschaum Club!

See also the grand

Cultural Event

and

1812 Rehearsals





For more recent Teston adventures please

CLICK HERE