Git Events Diary 2008



11th STREATHAM COMMON KITEDAY  13th April


A Lovely Local (if you live nearby) Kite Festival - Echoes of Brenzett Mud.
This is where real Grumpy Old Gits came into there own, putting on a great display of kites and teddy dropping under extreme conditions (are you listening John), including a very Hazardous kite rescue, I do hope Dennis appreciated the effort involved, I think it will take a week to recover from the athletic excesses involved, Thanks to Alan for holding on and Collin for the roach pole.
---
Houlgate Plein Vent

GOG Web Page


Brittany, France 16-28 April
Les Gits were there and what a FABULOUS time we had
Lovely country, lovely people, lovely kites, lovely food, lovely weather, lovely wine & beer.
Can't wait for next year!!!!
---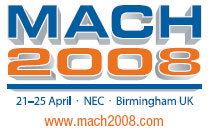 What an Exibition - there were some very sexy machines there
John was particularly disappointed that his chip board floorboards
would not be able to take the weight of a lovely 10 ton, 5 axis machining centre
---
Jollyup 2

GOG Web Page


Thank you Hayley & Roy and all involved in organizing  the really FANTASTIC Jolly Up 2
Kite festivals don't get much better than this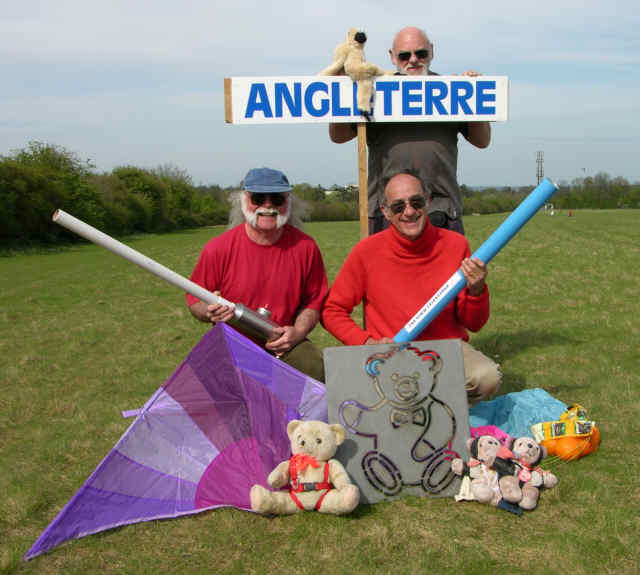 Would you trust these people with your Teddy Bear?

A Huge Thank you, to Antonius Meijer Of High Performance Machinery
For Our new Teddy Bear Banner - You can rest assured we will look after it
---
Basingstoke

Facebook Photo Album
---
Teston Kite Fun Weekend

GOG Web Page


Thank you Ron, Jane, Louise and all involved with the running and organising
We had a FANTASTIC time
---
Brighton Kite Festival

GOG web Page


12th & 13th July 2008 in Stanmer Park
What a great Weekend.
A big Thank you to everyone who helped put a fantastic festival together


www.brightonkiteflyers.co.uk
---
TEWKY II, 26th,27th July

GOG Web Page


Quite subdued for a GoG's festival, but very, very enjoyable
Thanks to everyone involved, we'll be there next year


Golden valley Kite Fliers
---
Teston The Big One

GOG Web Page


8th,9th10th August 2008
What a fantastic, splendid, super duper weekend.
A GREAT BIG THANK YOU TO EVERYONE WHO MADE THIS POSSIBLE
We had a wonderful time, even though the weather and wind was not on always our side
---
Dieppe 6th-14th Sept

GOG Web Page


The magic one
---
Kingsfold 27th,28th September

GOG Web Page


1812 and other BANGS
---
Ardingly KAP

GOG Web Page


Low temperature, High rain, High wind
---
OSOW 12th October

GOG Web Page


Lovely warm Day. Some KAP in Southampton
---
Kite Workshop Swindon Oct 2008

GOG Web Page


Alan and Keith made kites + John annoyed.