National Monument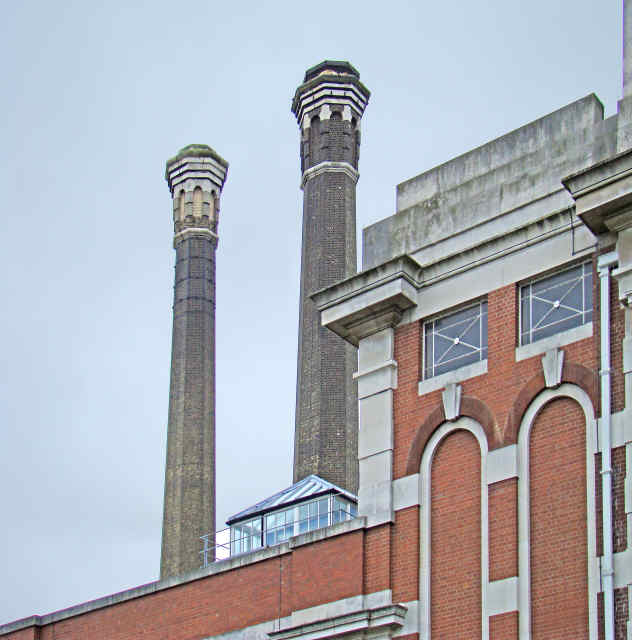 (Incidentally, how do we get National Monument status for the Grumpy Old Gits?)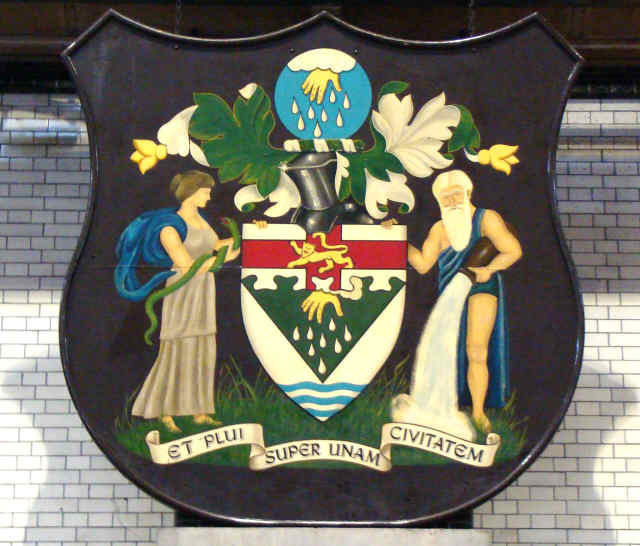 These are the arms of the Water Board, granted in 1931. The motto reads Et plui super unam civitatem, 'And I rained over one city'; the words are from Amos 4:7 in the Vulgate translation. The supporters are Hygeia with her medicinal snake (sinister), representing sanitation, and Aquarius (dexter), representing water-supply—the two functions of the Board. And we can read a 'blazon' or description of the arms in the 1953 Board history: 'Argent on a Pile vert a dexter Hand Or issuing from a Cloud in chief proper and scattering eight Gouttes d'eau in base three Bars wavy Azure on a Chief nebuly of the first a

Cross of Saint George

charged with a Lion of England, And for the Crest on a Wreath of the Colours a Roundel charged with a Hand issuing from a Cloud and scattering Gouttes as in the Arms.' Interesting eh?


We arrived in good time



This is what we came to see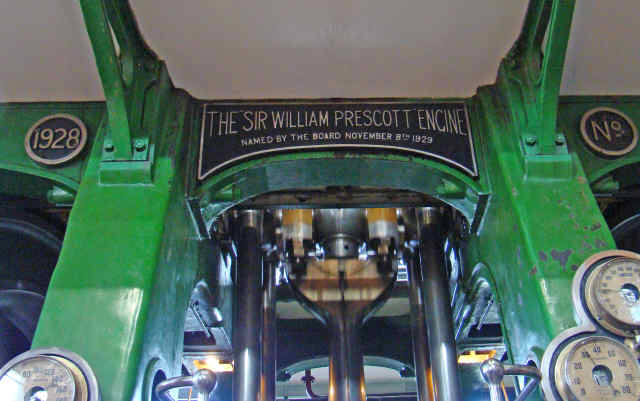 Inside the National Monument, you are in for a BIG surprise. There are TWO of these monsters;
This one is in working order and the other is being refurbished - for detailed view

Click HERE


Steam feed goes to HP cylinder first on right, then MP cylinder, then to large LP cylinder on left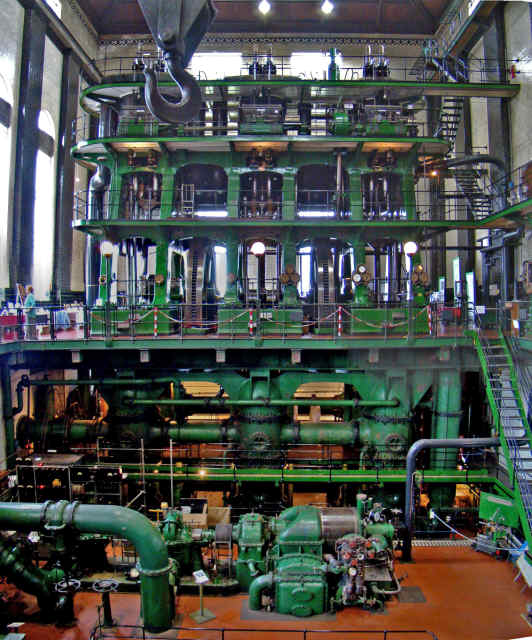 Well, see the big Sir William Prescott thing? After it had been working for a few years,
its function was taken over by that small turbine thing at front of shot. That's Progress!

We all went right to the top of one of the engines (62 feet up!)
and the kind man took our photo. Don't we look pleased with ourselves?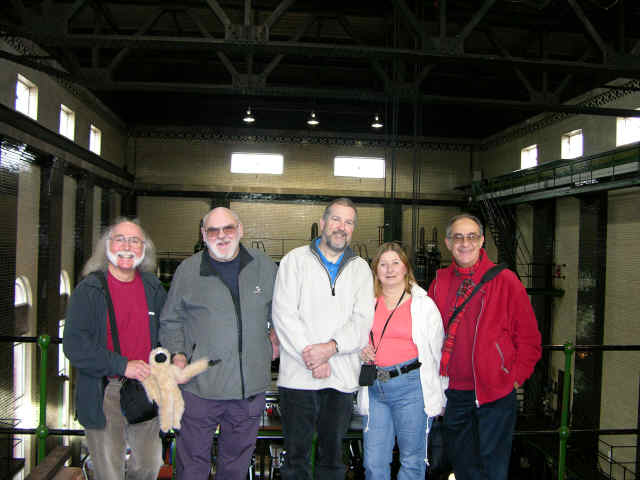 The whole of the building and all the equipment inside have been wonderfully restored
This salvaged part has been turned into a decorative lampost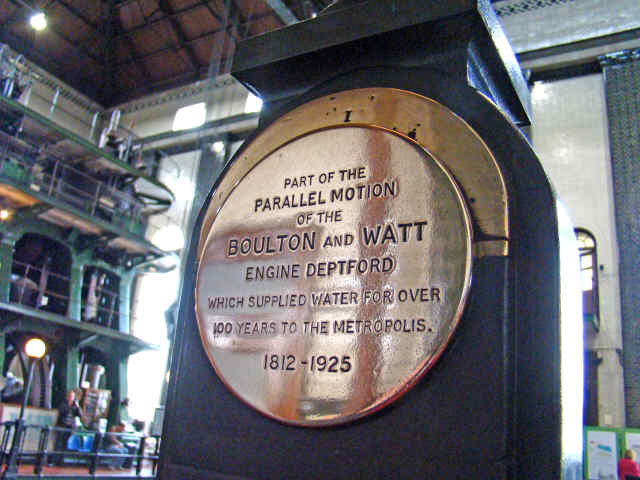 We didn't notice anything untoward but Minkey, ever attentive and resourceful,
shut this valve off just in time to save the whole pumping station from total disaster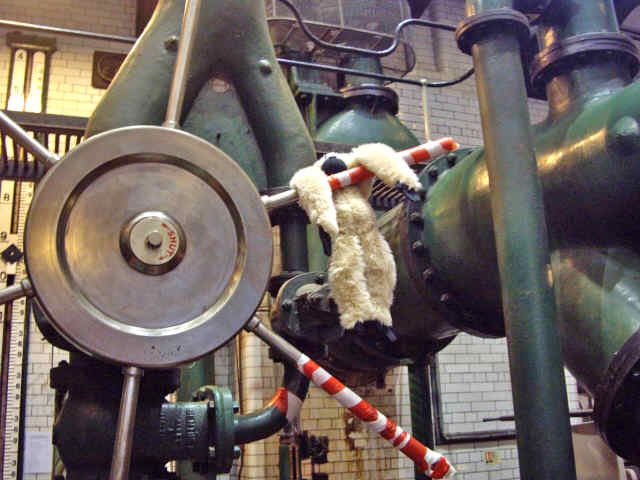 Here we all are
The dials seem to be showing that everything is now in order after Minkey's heroic valve-shutting



62 feet high, weighing more than 1000tons, this engine produced 1008 horsepower
and, from1928 until 1980, pumped 19 million gallons of drinking water every day
It is the biggest Triple in steam in the world - Each of those two flywheels weighs 32 tons
What a monster!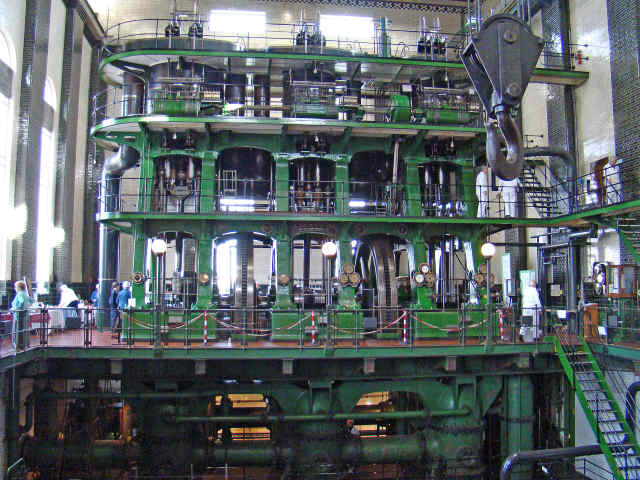 To see the Monster running, click the picture (4.6MB video)