Step One : Get Git banner strung up in tree.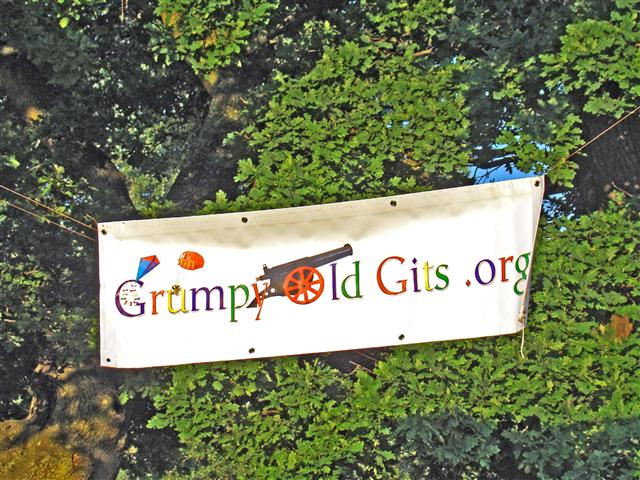 People have to know
See how it just blends into the background, just like The Grumpy Old Gits

Step Two : Set up Git Camp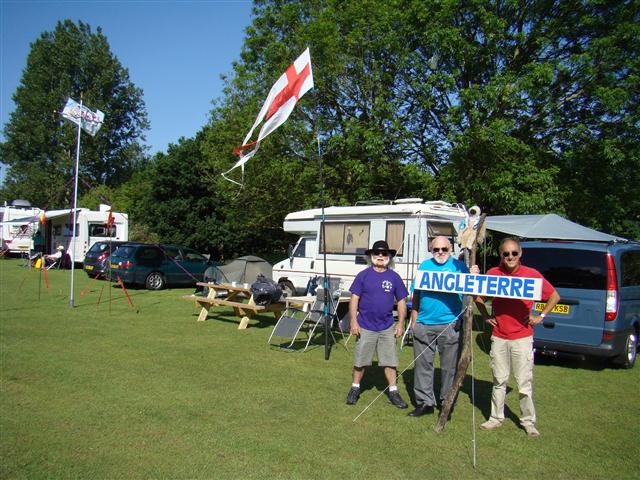 The Works ....  Gonfalon, Pennants, George and Minkey

Step 3: Pose again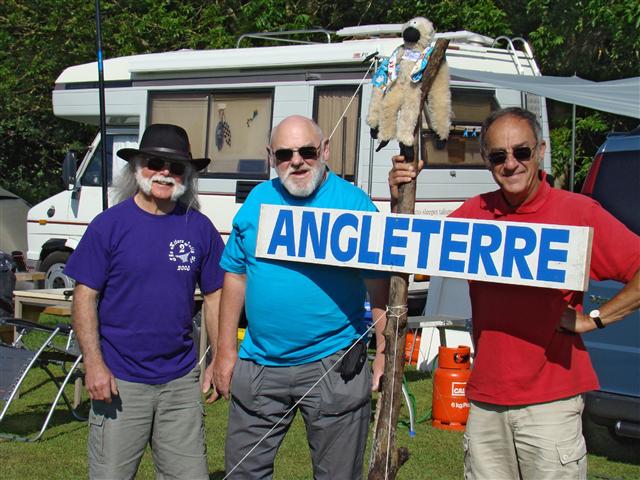 Note Minkey's new POLE

Step 4: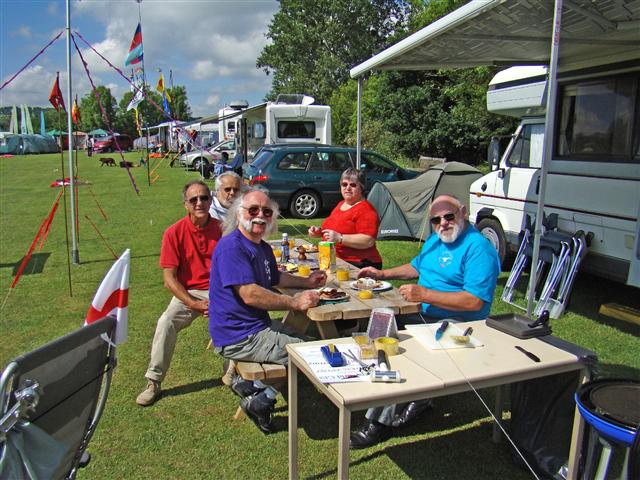 FULL ENGLISH !

Step 5: Start mucking about....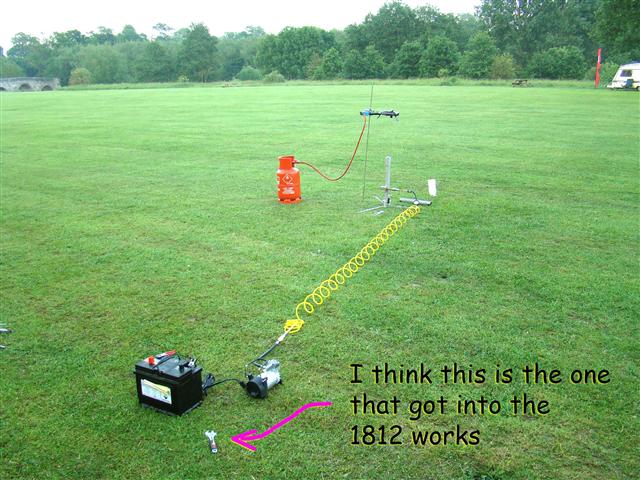 The Burst Disc Whoosh machine gave some exciting results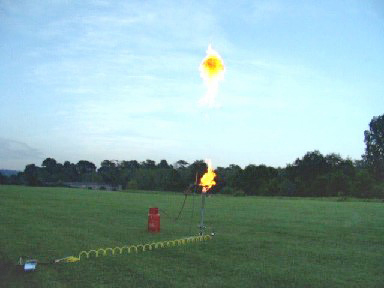 Click on the picture to enjoy the fun

Step 6 : Raise Expectations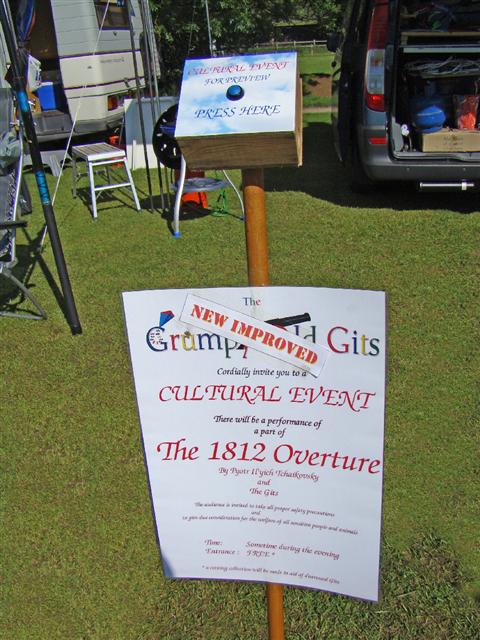 Press the button and get a free preview of the ENHANCED 1812
(When we have worked out how to do it)

Step 7: Put on Kettle (nicely polished)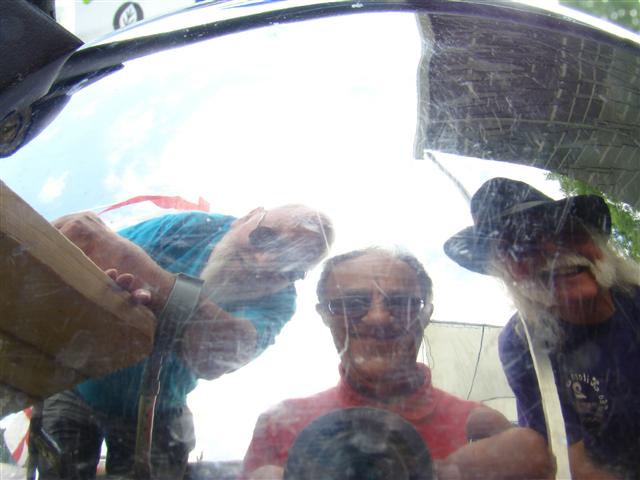 Gits eagerly waiting for kettle to boil

Step 8: Get Minkey well established on his NEW POLE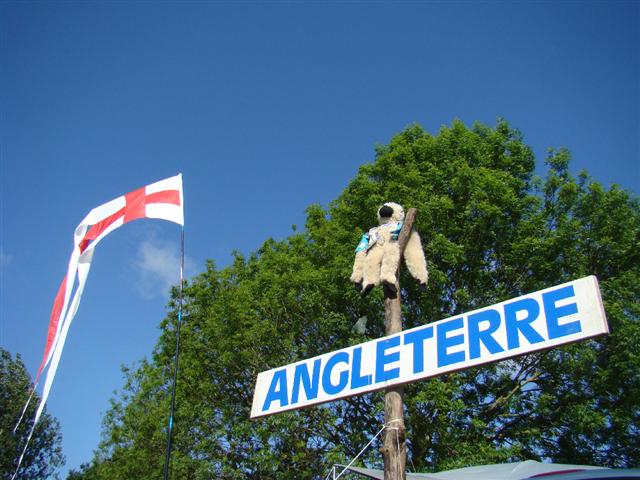 .. and get him kite flying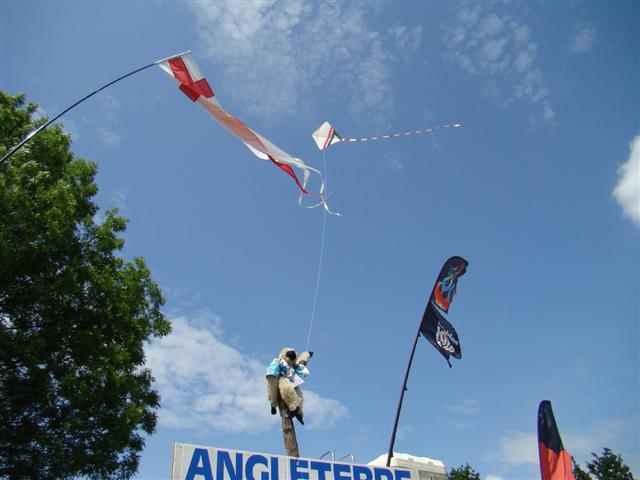 He is a real STAR

Step 9: Fly kites every now and then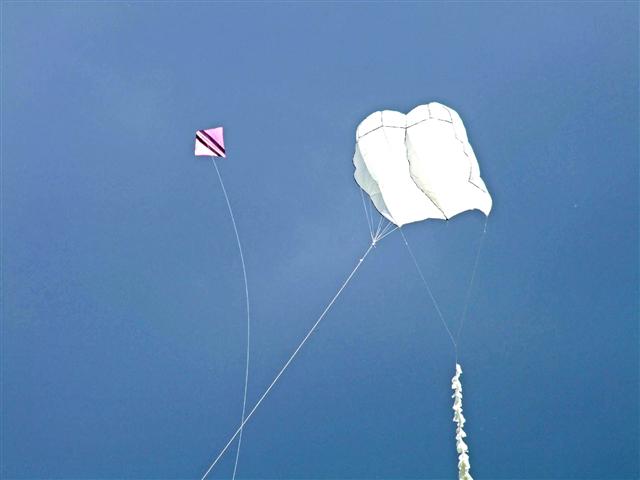 Here is a really menacing fighter
Not nearly as menacing as the person on the other end of the line

Step 10: Walk around taking arty shots to give an impression of Teston in June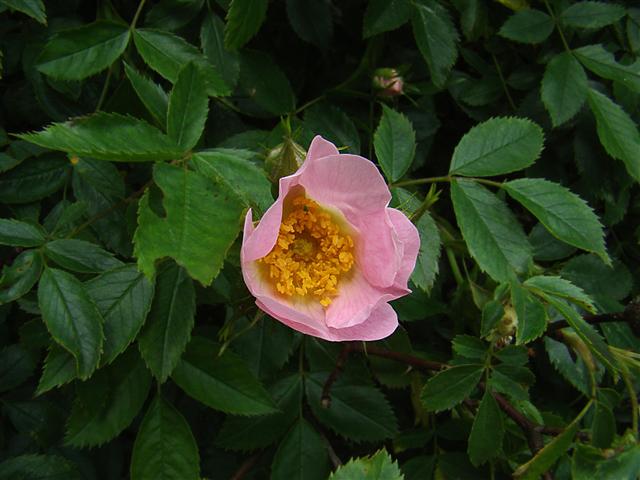 You know it is June when the roses are out



All around the site are plaques with animals. John took a rubbing of this ladybird.

Teston in full swing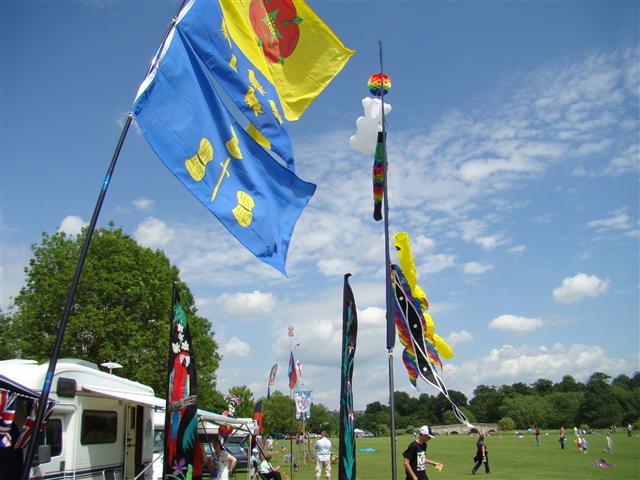 What a lovely place

After the amazing build-up and, when the adrenaline started to gush, ......

The Enhanced 1812 turned out to be an eye-opener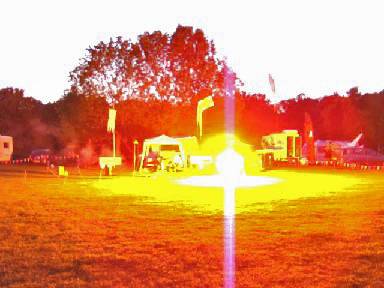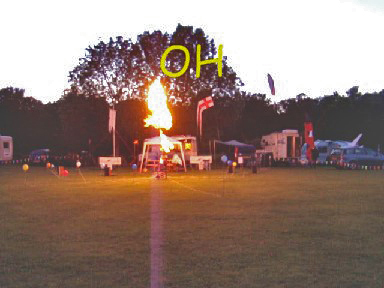 Click on the picture to see the (sort of) performance (NB - nearly 9MB)

The crowds, unanware of the technical shortcomings (until told), were delighted.
That's really all that matters (to them).

Let's hope we can give them the perfected, enhanced version at the Jolly Up (31st July)
and at Teston (7th Aug) .....Let's hope !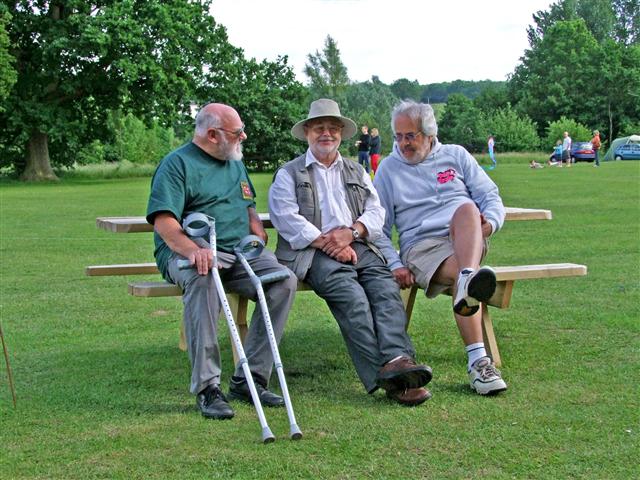 Julian knows how to have his photograph taken - even if Alan and Ron don't.

Step 263: the Group Photograph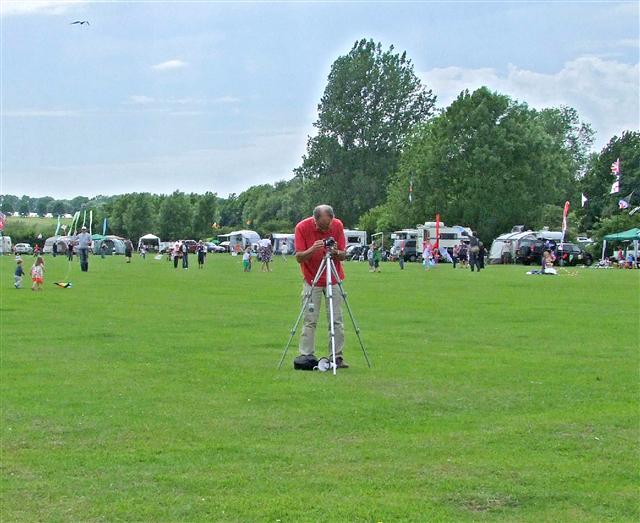 The Apprentice doing his best - which is never any good

This says it all. The Happy Kiters at Happy Teston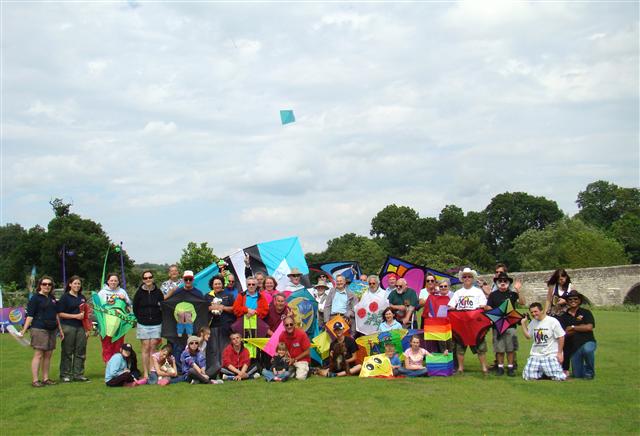 Click on the picture to see the whites of their eyes
And the special salute to John (just above him)

Thank You Kent Boys, Jane, Louise and everybody for another wonderful Teston.



For more recent Teston adventures please

CLICK HERE