The weather was a bit damp on Saturday morning...
but THEN - we had real Teston weather!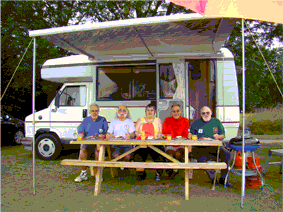 A little dampness presents no problems.
The Gits can enjoy their Full English
Thank goodness for the Camper.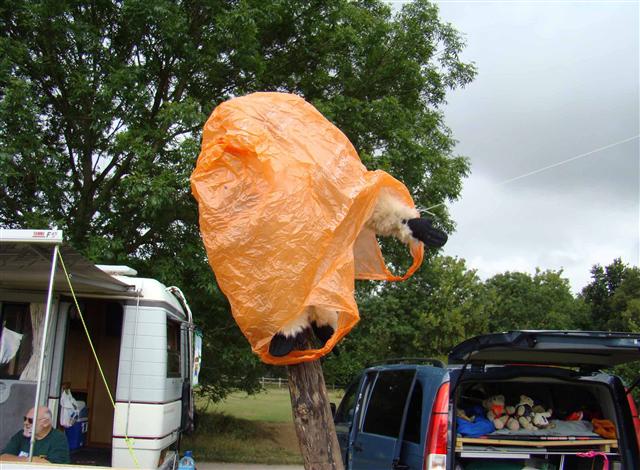 Minkey is glad he remembered to bring his mac!

Mr Badger arranged a wonderful Pooh Sticks Challenge...
Here are all the entries in the yellow bucket. Behind are the Glittering Prizes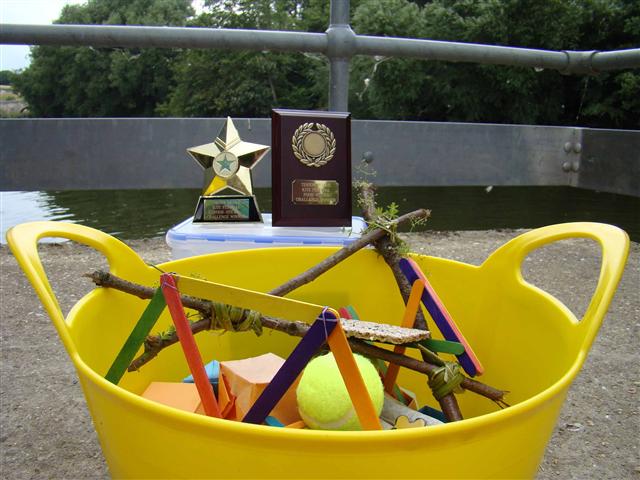 Mr Badger builds up the tension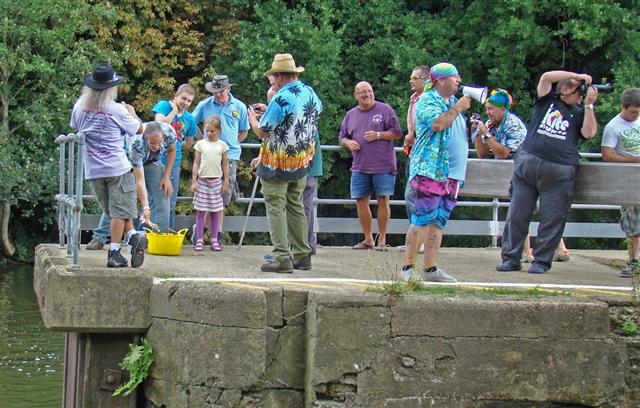 The crowd, tingling with eager anticipation, await the off...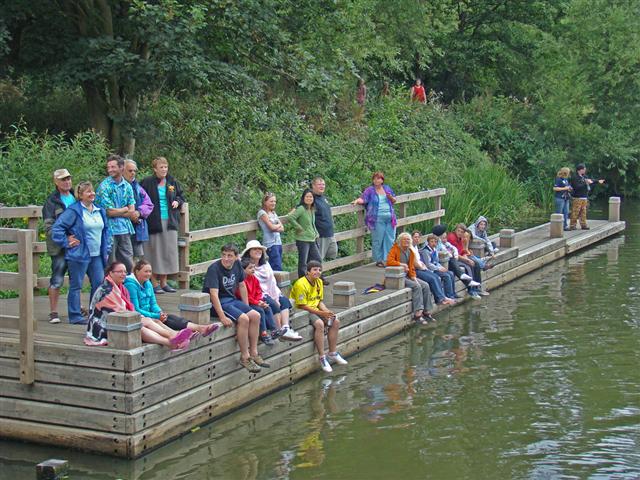 In they go!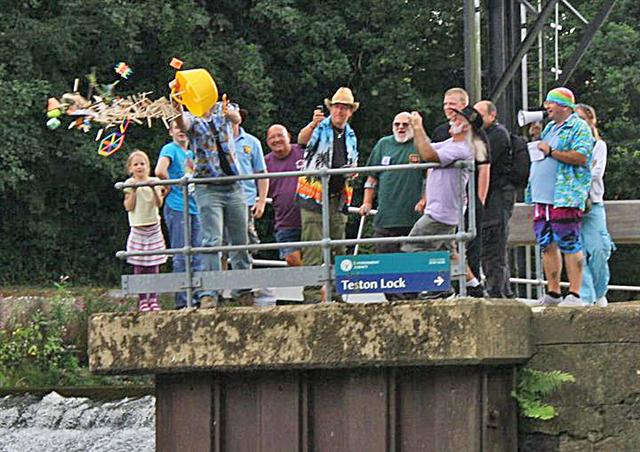 (Thanks Jane for your picture)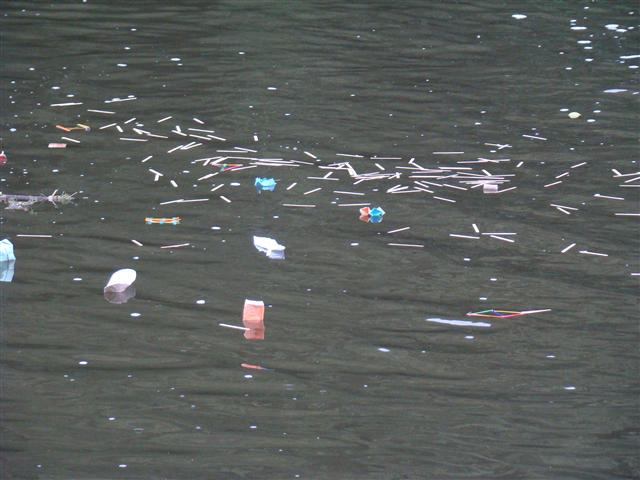 What a jumble!

Since no Git won the race, the eventual winner was of no interest at all.
(Dave Hollingsworth actually, with a super origami boat)

The gits will be practising their origami for next year.

THEN........
The Gits put on an ENHANCED performance of their Celebrated 1812
I Think Jane liked it.  Rachel wet her Knickers - another first for the Gits.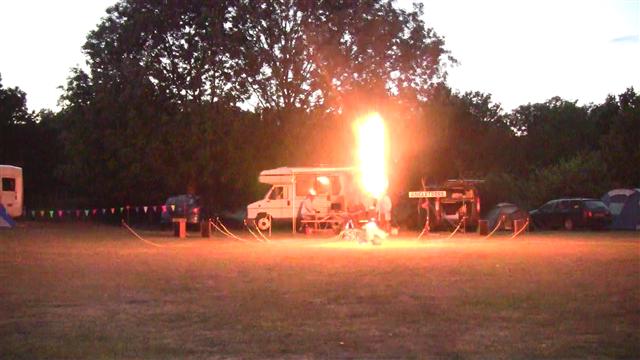 Click on the picture and you will be AMAZED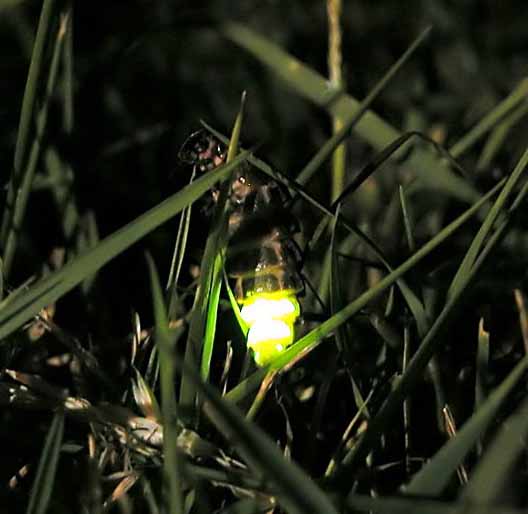 On Saturday night, we saw Glow Worms like this one.

On Sunday, we had glorious Teston weather.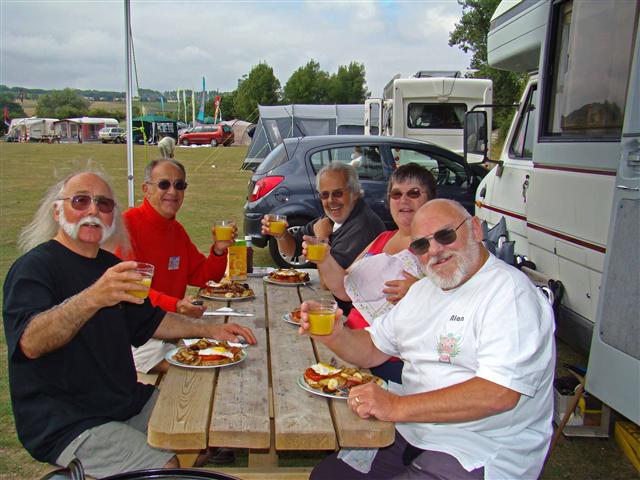 No huddling under the awning for this Full English.
Please note we had proper sliced Mushrooms this time, sliced expertly by Ron.
Well Done Ron.
We also had wonderful new potato chips. Thank you Anne.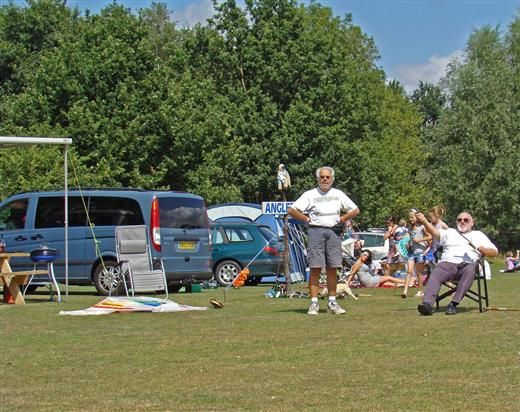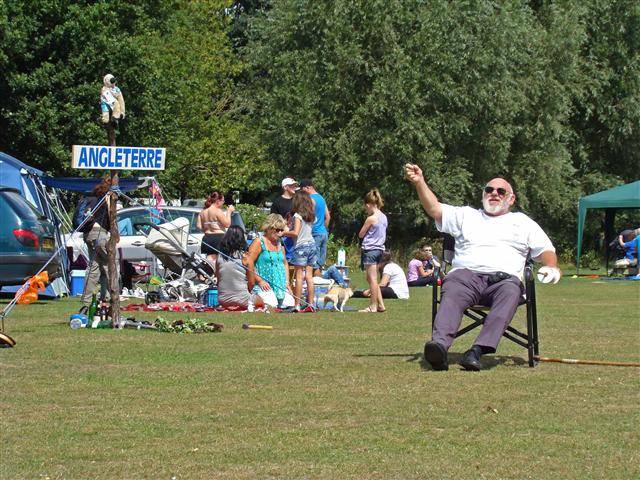 Ron is keeping a close (and critical eye on Alan's flying skills
- but of course, Alan is up to the job without any assistance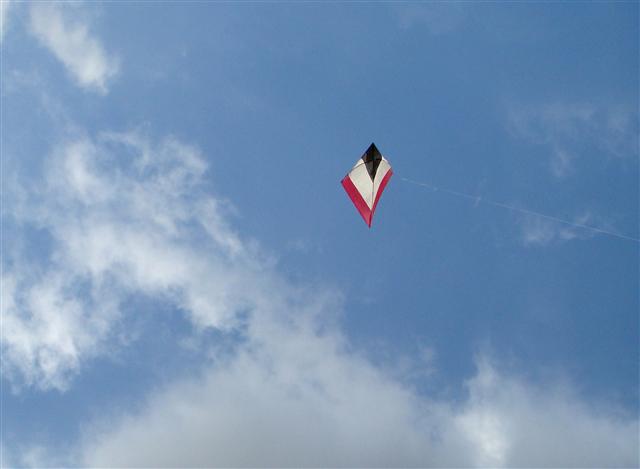 Here is Alan's kite (inverted for publication)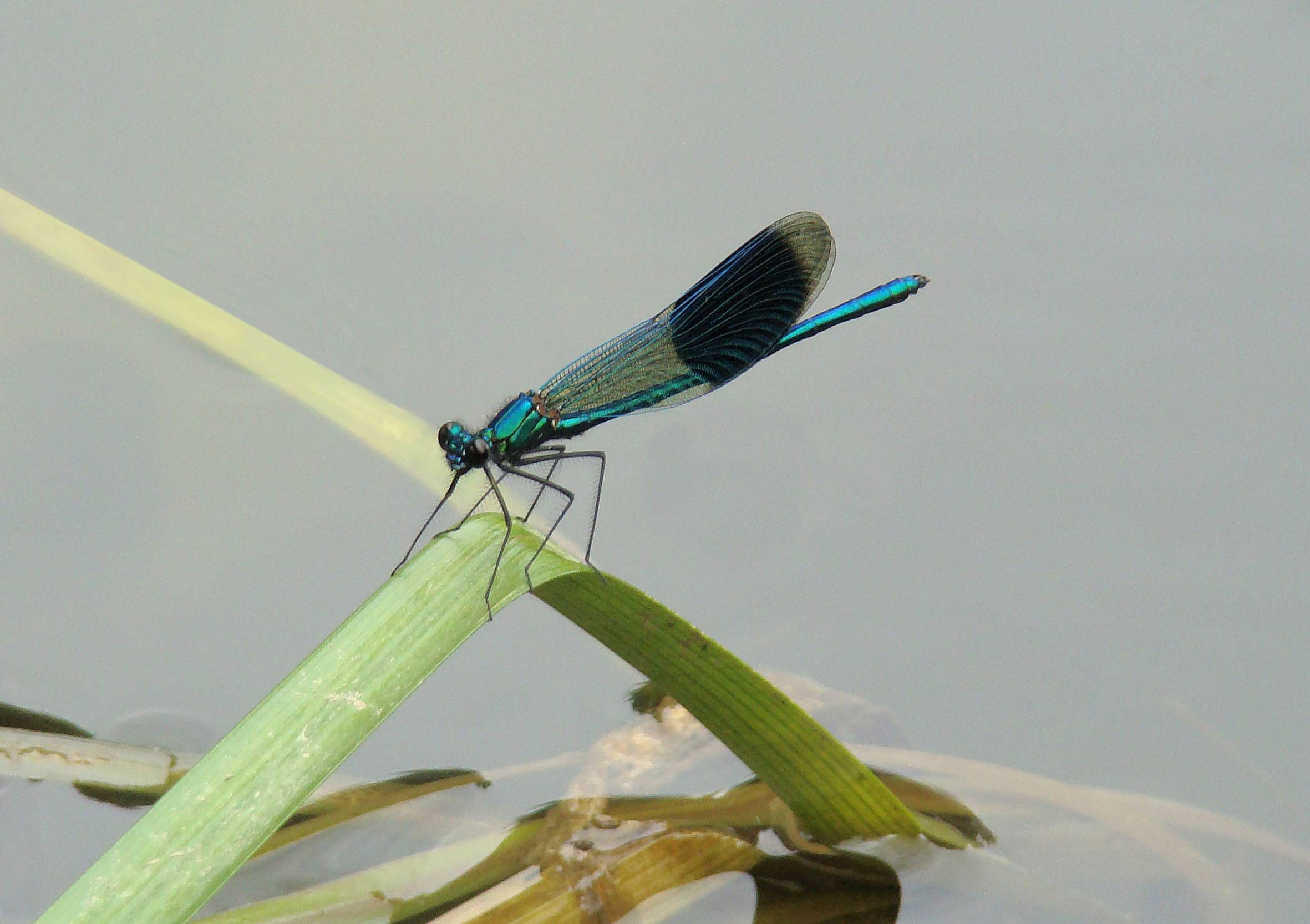 Down by the river, there are Damsel Flies.
(Calopteryx splendens)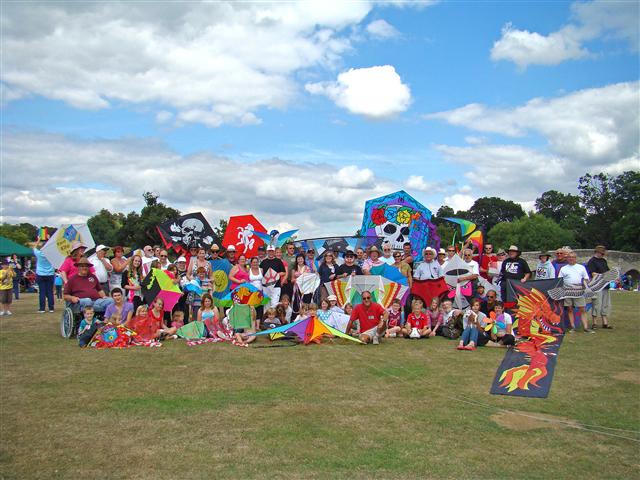 And, once again, HERE WE ALL ARE

(click on picture for high resolution version 7.44MB)
Please note Keith has his hat.
There are other versions of this picture on

Facebook


Thanks to Donna Gilbert with Mum's Camera.
For more recent Teston adventures please
CLICK HERE