Equipped with their KAP rigs, they planned to fulfil the dream of capturing aerial shots of the white horse.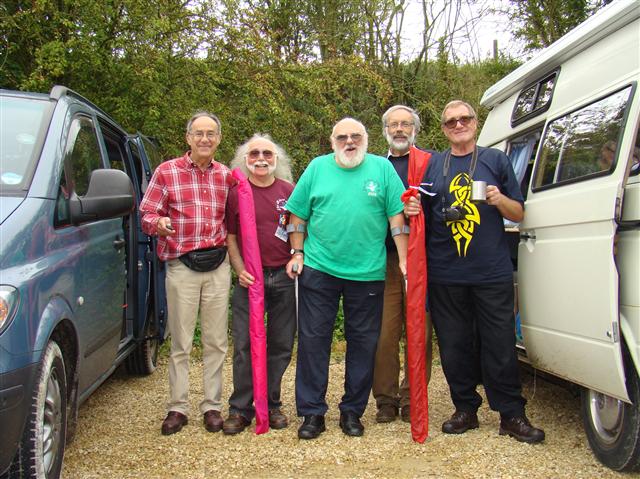 Here we all are ready and bristling with enthusiasm.

When you get to the horse, you can't see all of him because of the slopes and undulations of the land.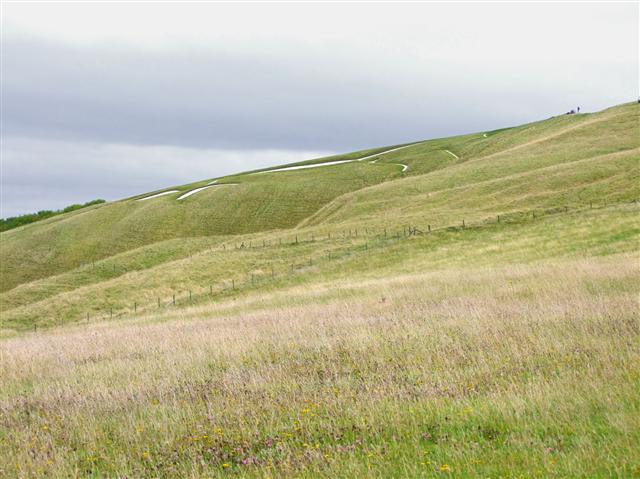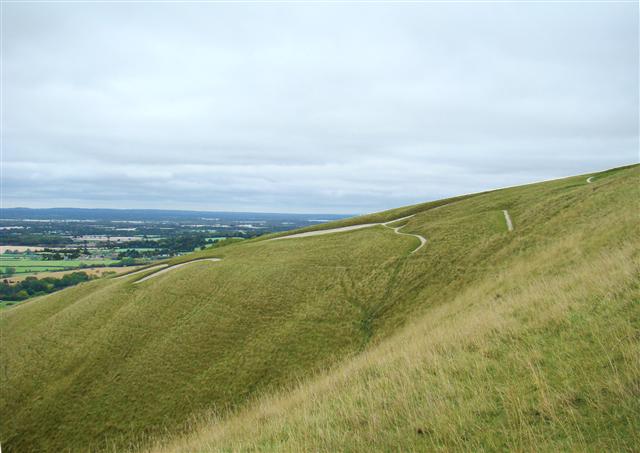 All you get is a glimpse of parts of the shape.

Keith took us near to the top so that Alan's buggy would cope.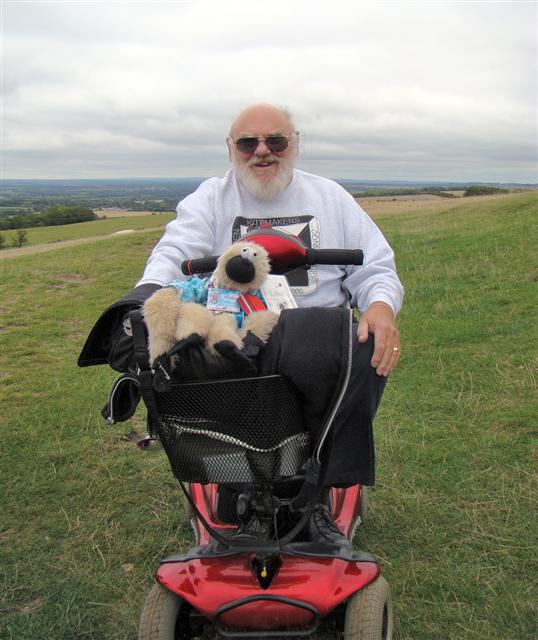 A cheery Alan giving Minkey a lift to the top.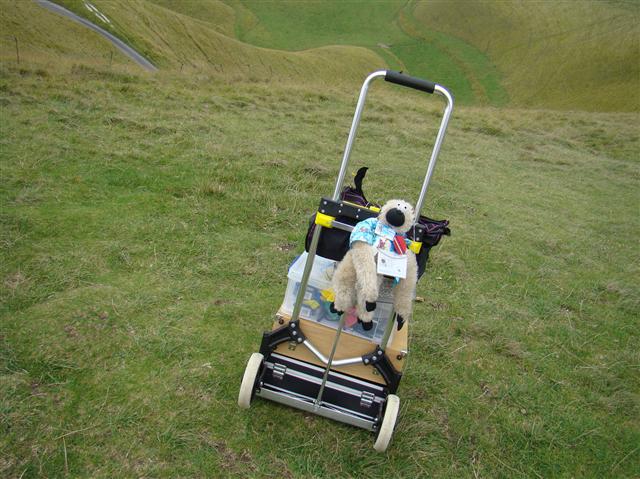 Later, Minkey teetered a bit but as usual, his sang froid was extraordinair.

THEN  the remarkable KAP skills came to the fore and we got some super shots.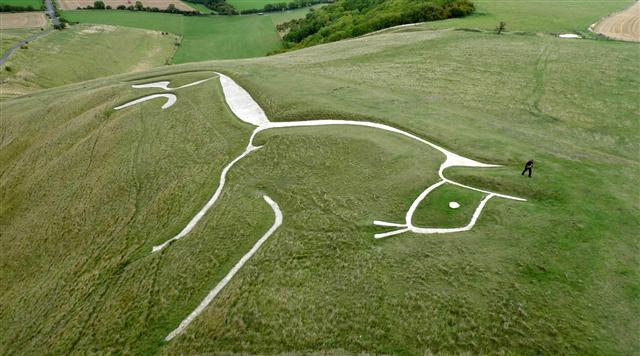 Paul's Pic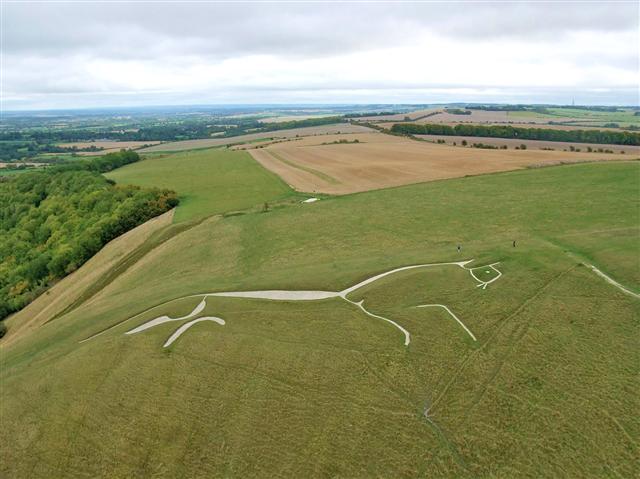 Keith's pic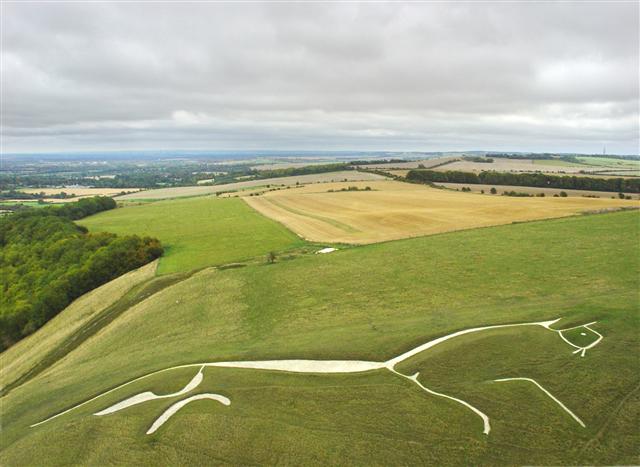 John's pic (he took from exactly the same place as Keith)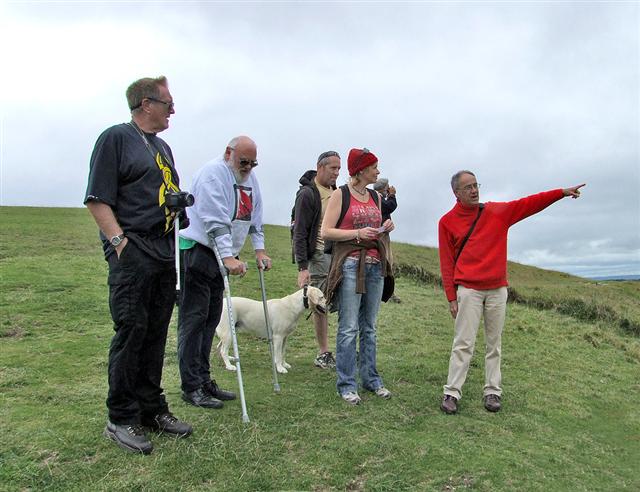 We met lots of people and told them all about how clever we were. John points things out.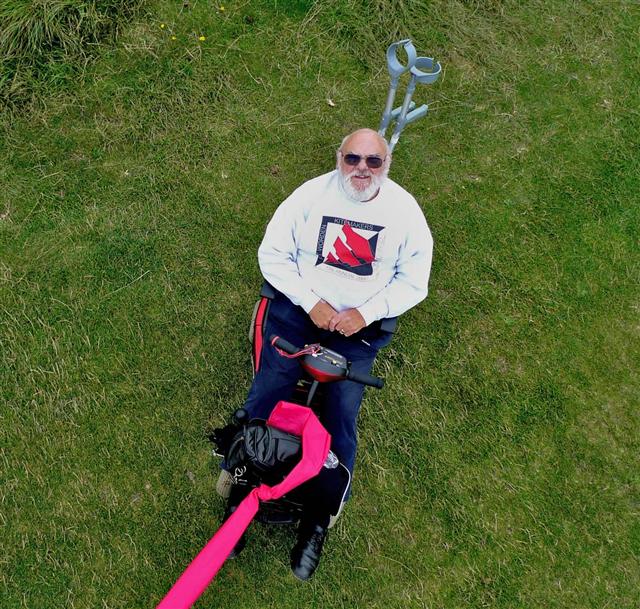 Alan KAPtured.

Then we all posed around the horse's eye...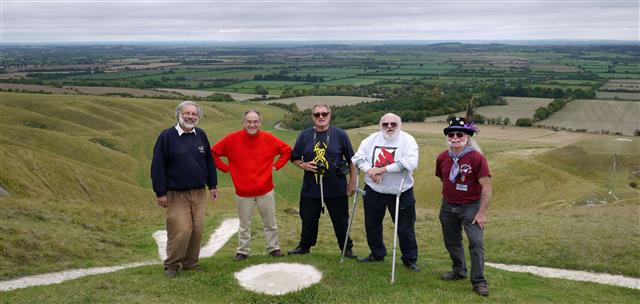 No page would be complete without arty shots ...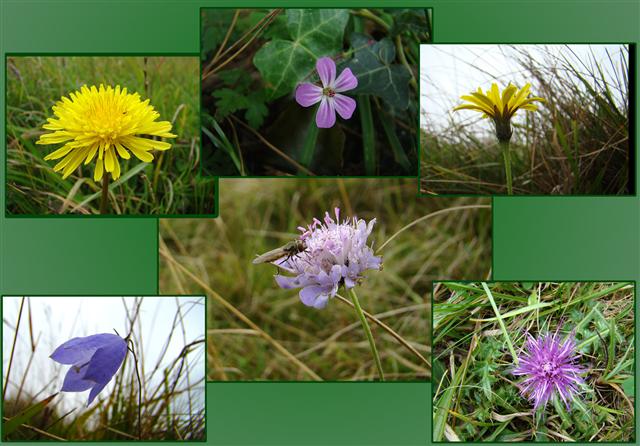 Lovely flowers to be seen in the grass.

And they marched him down again . . .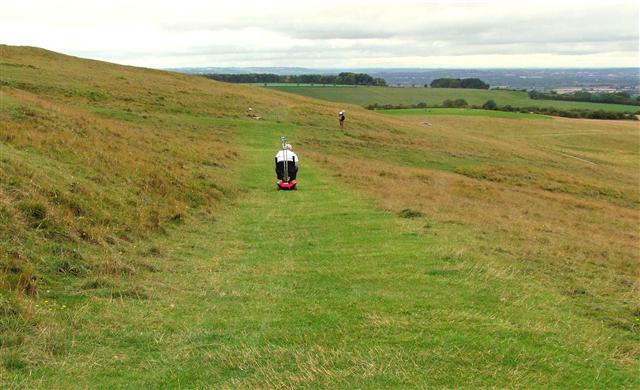 Back in the car park...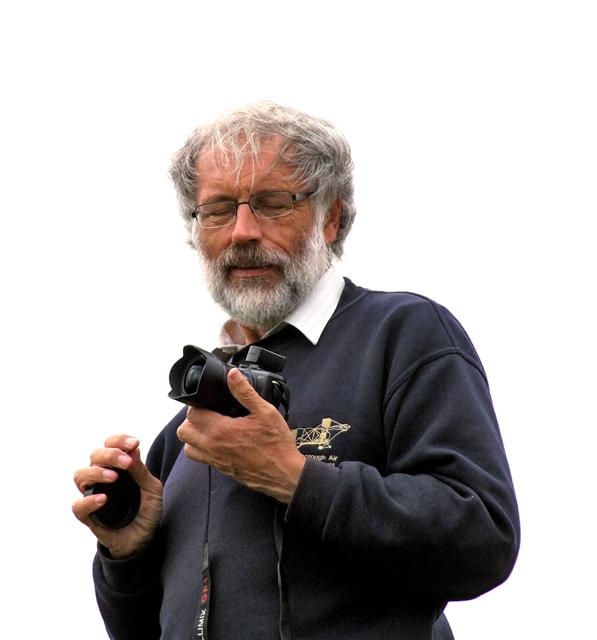 Paul checks his camera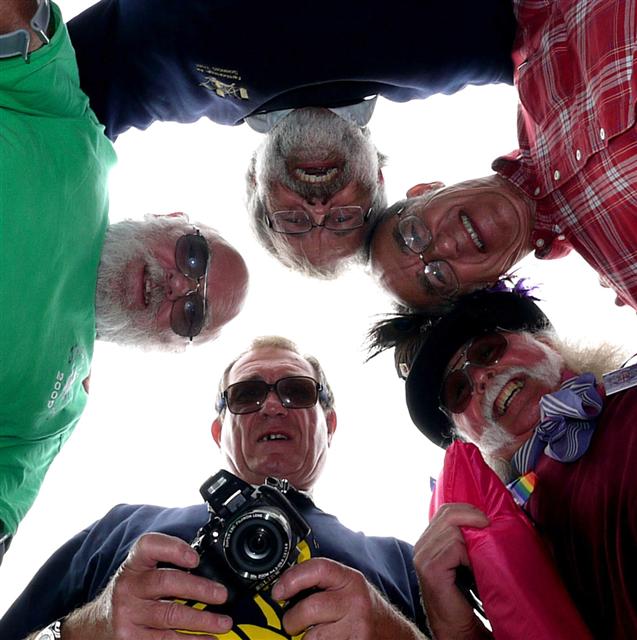 ...and then takes this grinning lot.

(Les is keen to try his new camera too)
so Keith puts his rig up again . . . .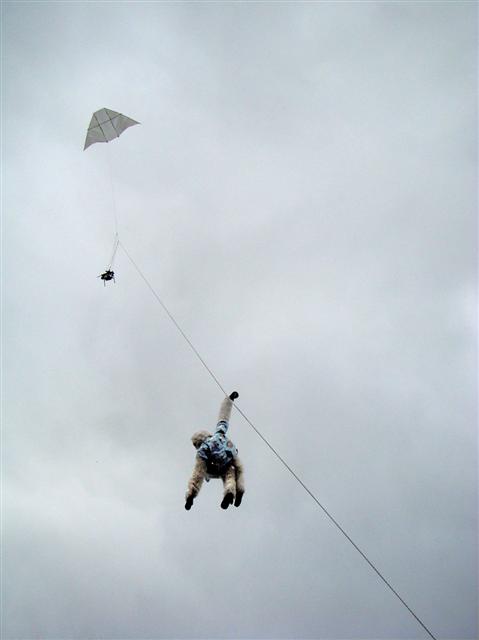 Minkey takes a hand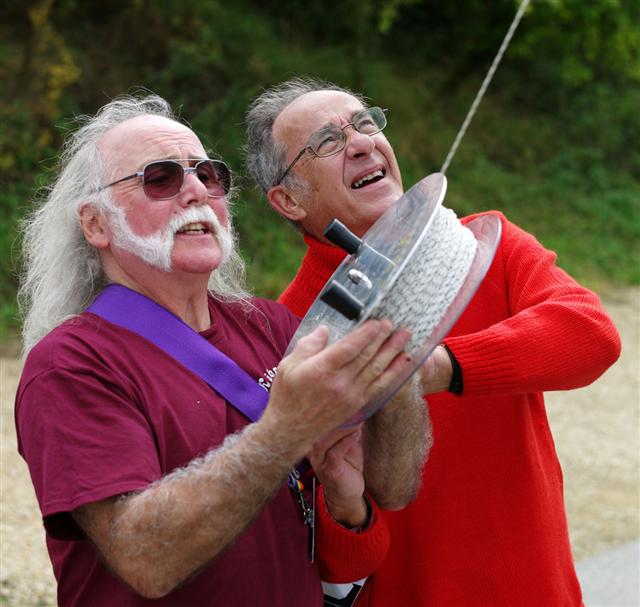 After some struggling.....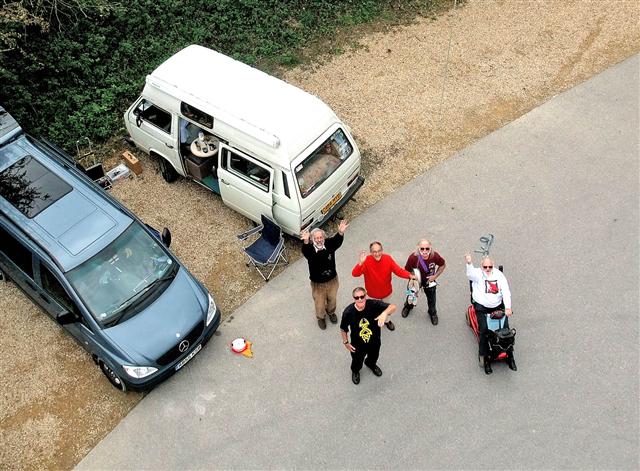 We all wave.




What a splendid  KApital Day out ! Mission accomplished...