We went in Maurice's Car.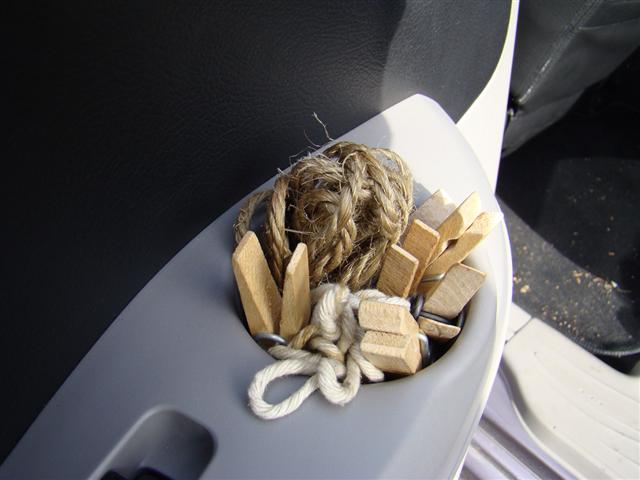 As you can see, full equipment was included so we could face up to any eventuality

All set to go with our destination safely stored in Maurice's SatNav.

Only trouble was that the destination seemed to be Wallingford.

Two SatNavs going full blast.

So we went to Wallingford.

Nowhere near the Pendon Museum though.

No info, No maps and no ideas.

We drove about in some lovely countryside.

Eventually we came to the pub......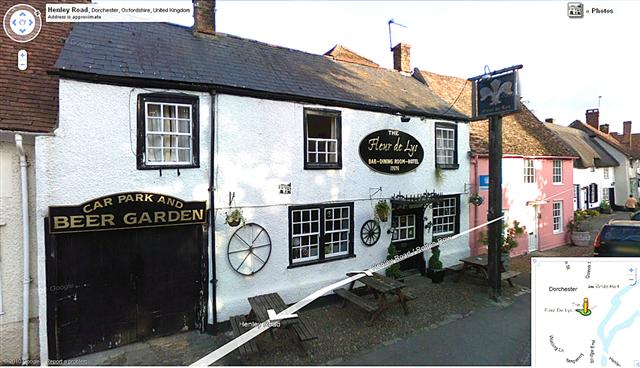 John popped in to ask the way. After fish and chips and a pint,
he emerged with an excellent set of directions to Long Wittenham
- where we found..... The Pendon Museum! Postcode OX14 4QD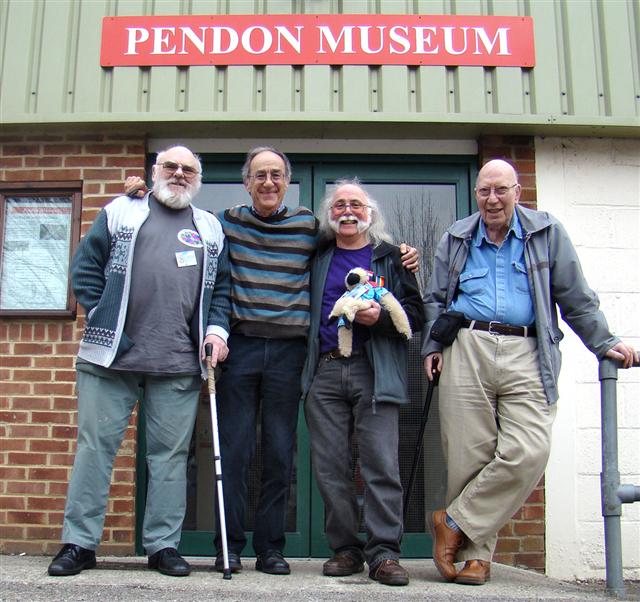 All set for a Grand Afternoon out.

The exhibits in the museum are truly wonderful in their detailed miniature modelling.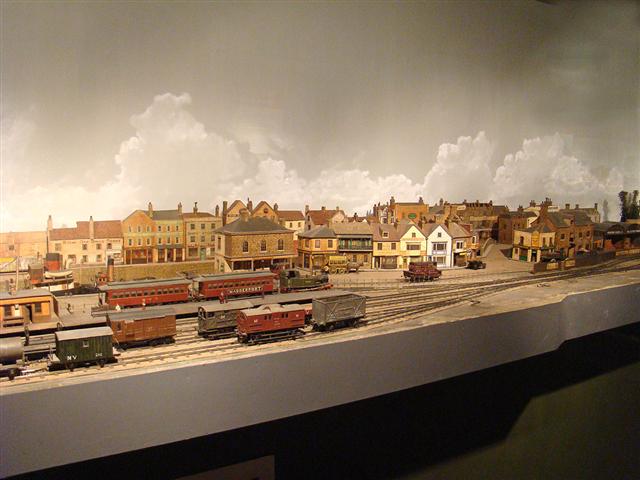 The Madder Valley Railway dating from the 1930's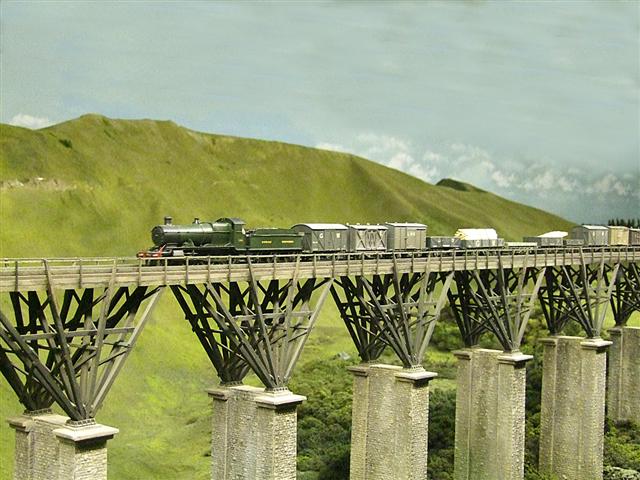 Magnificent timber viaduct in the Dartmoor scene



The detail in these models is truly amazing.

Inside one carriage, we could see a couple on a bicycling holiday.
They are reading a map and in the back of the carriage, you can see their bicycles!



The modeller took 3 years to construct this double bridge.
Each of the thousands of bricks can be clearly seen.

Here are some of the delightful scenes from the "White HorseVale "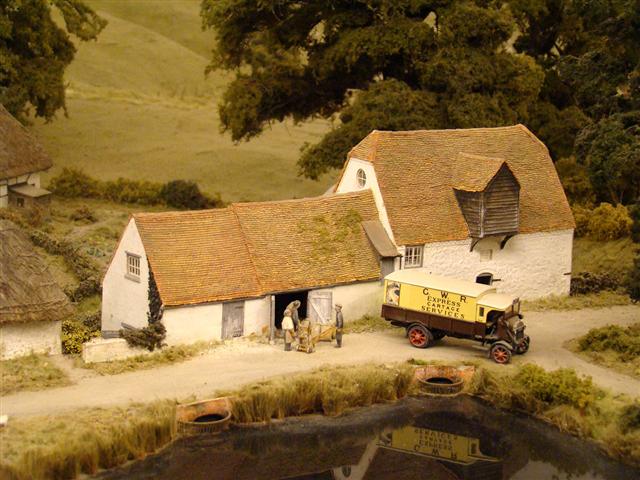 By the Pond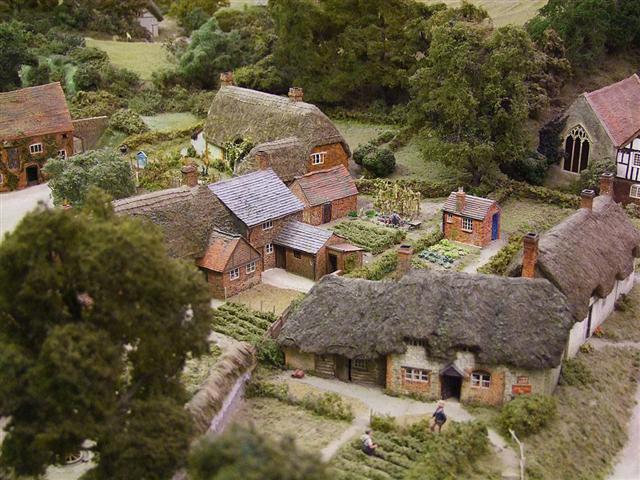 A cluster of cottages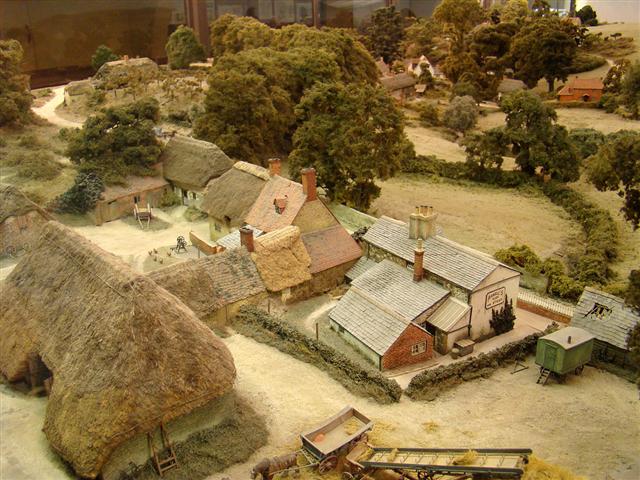 Farm Buildings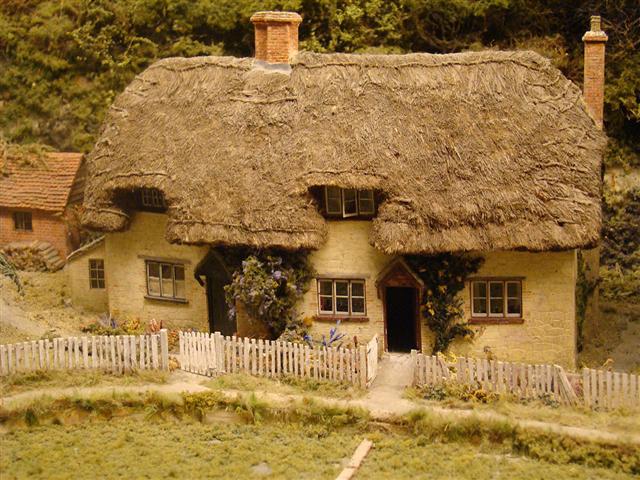 A delightful cottage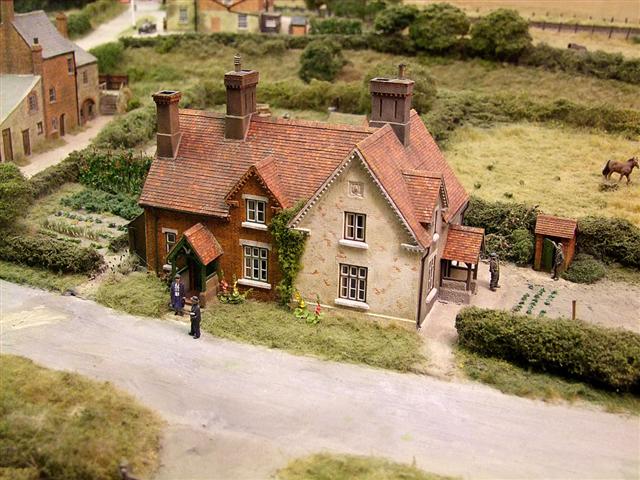 Each tile on the roof, each flower on the Hollyhock, each leaf on the cabbages.... amazing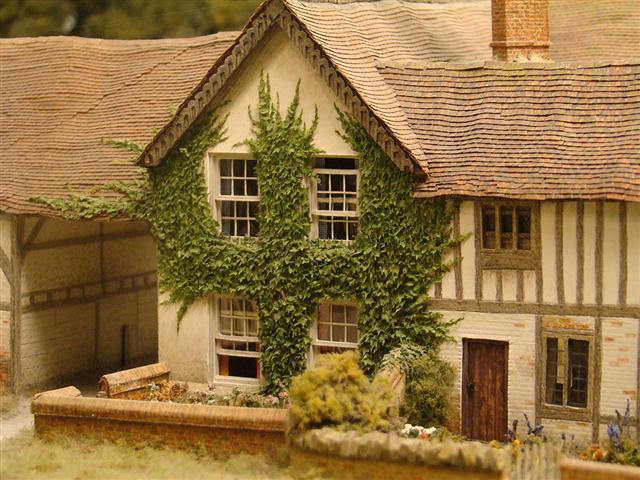 Each of the thousands of leaves on the Virginia Creeper!

Minkey was fascinated with it all.
Of course, he wanted to have a go at the controls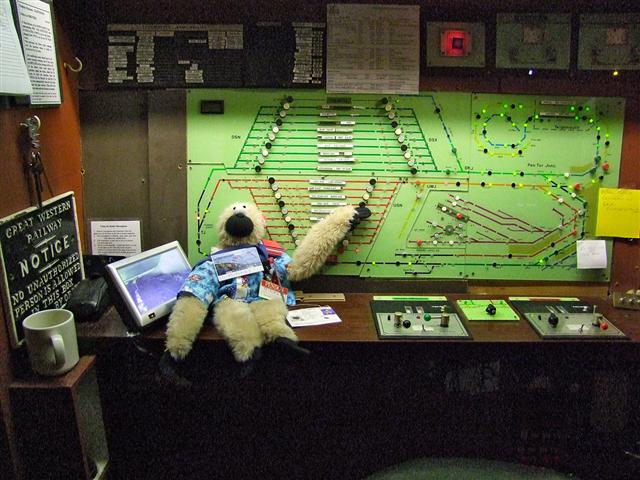 Watch out ! He's decided to bring the Pre-Group GDS (USN)
onto the main branch in preference to the Mixed Goods.
Anything could happen!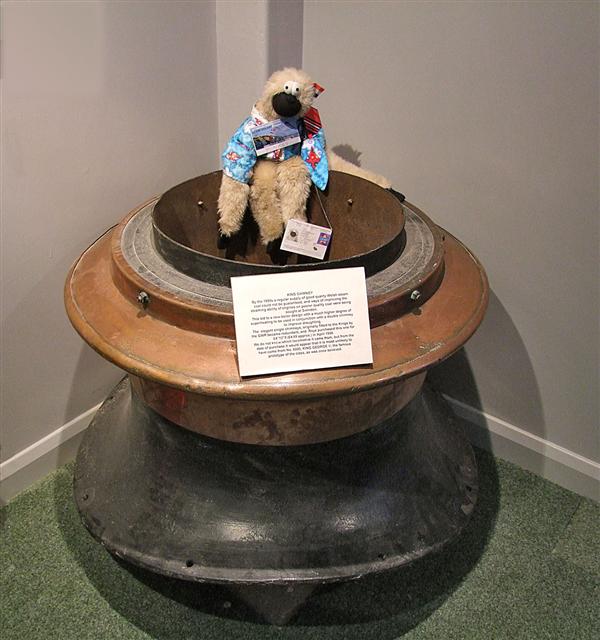 Minkey inspects this elegant single chimney originally fitted to a GWR King.

Then (by a more direct route!) all back to The Master's for a splendid Fish & Chip supper.

A GRAND AFTERNOON OUT!