Guess who was the first on site?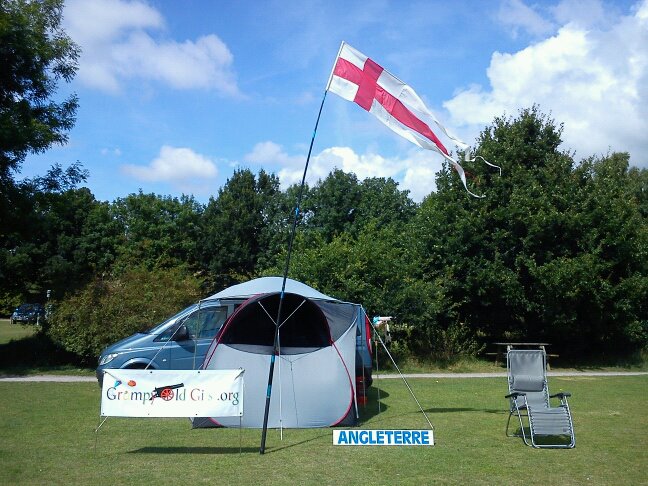 The view from our award winning Git Camp, you will note Minkey is still
sleeping off the excesses of the night before (in the hammock)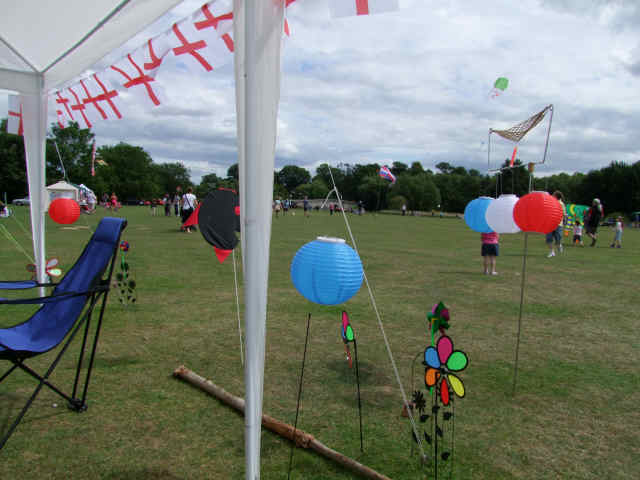 This was a very unusual Teston........we had wind!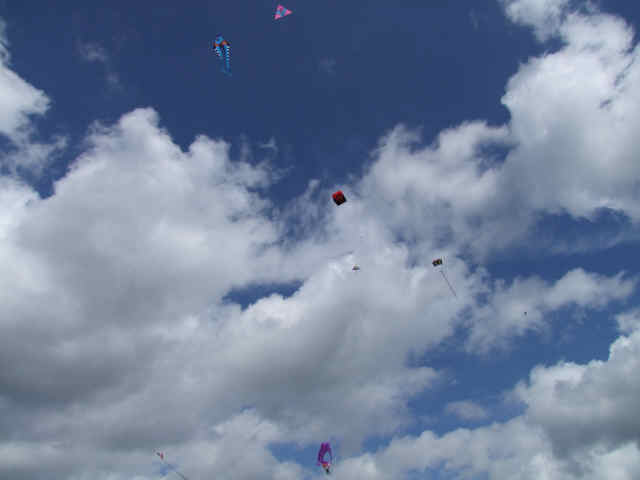 Teston with lots of Kites flying something must be wrong.

Guy's Hello Kitty making it's debut at Teston. Very well done Guy!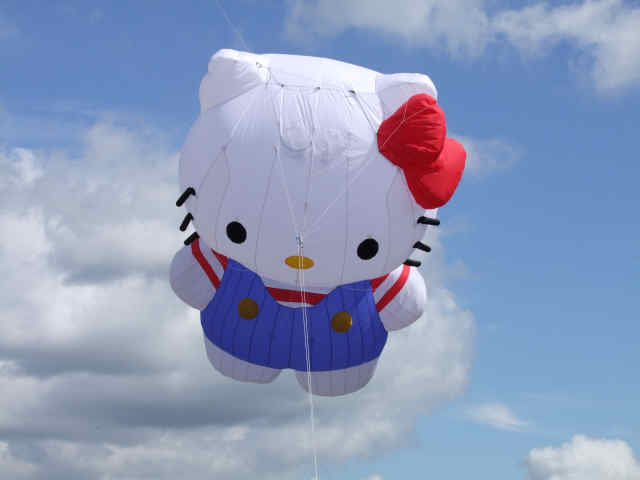 A remarkable piece of sewing, how about a workshop?

What a Pretty Boy, but he did not like Minkey.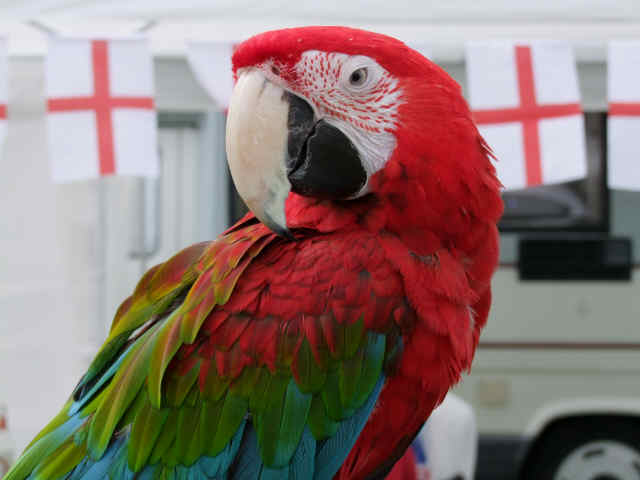 Sunday was quite eventful
First there was the Full English. Thank you Chris for doing the honours with the camera.
Thank you Alan and Anne for looking after us all again.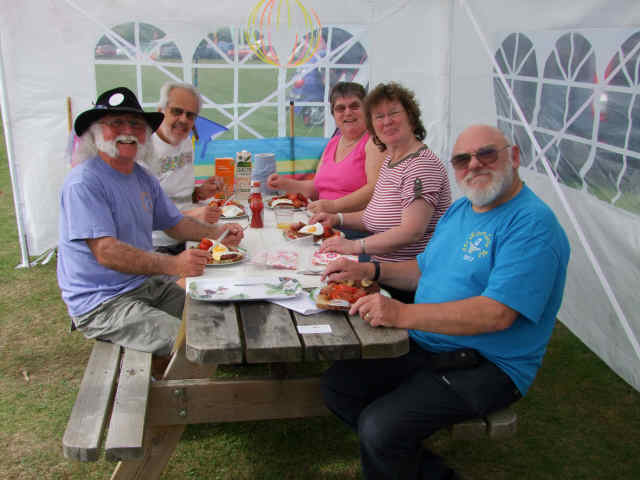 Thank you Andrew, for the Scottish breakfast sausage, adding a new flavour to The Full English.
And thank you to all generations of Scott Family for making the weekend so entertaining.

and then...
Dick decided to dress up a bit, an image I'm having difficulty erasing from my memory.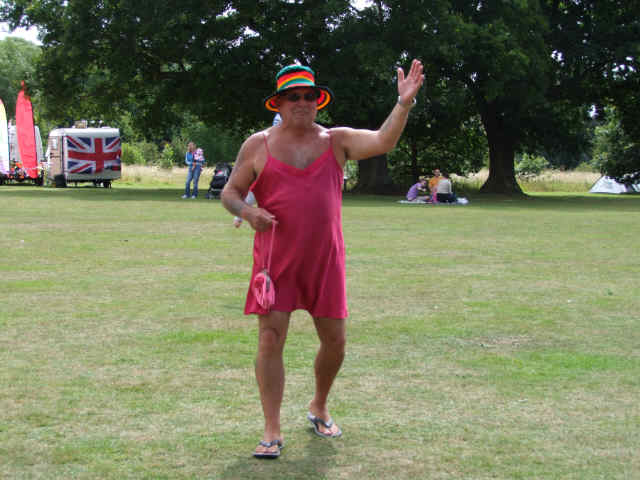 Aaron, he peering round Anne, made his first newspaper kite, and with stirling help from Ron managed a flight.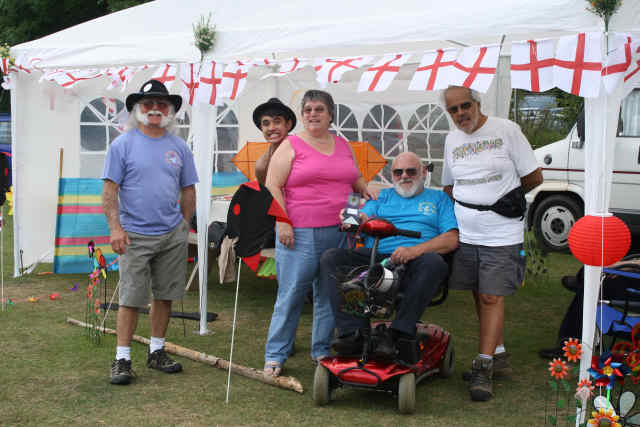 Well done Aaron and well done Ron, thank you for your patience.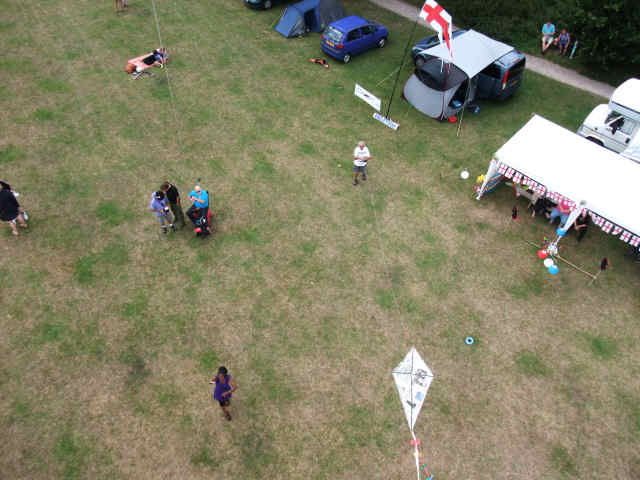 And as luck would have it, while testing KAP rig prior to setting off on our epic journey, look what happened.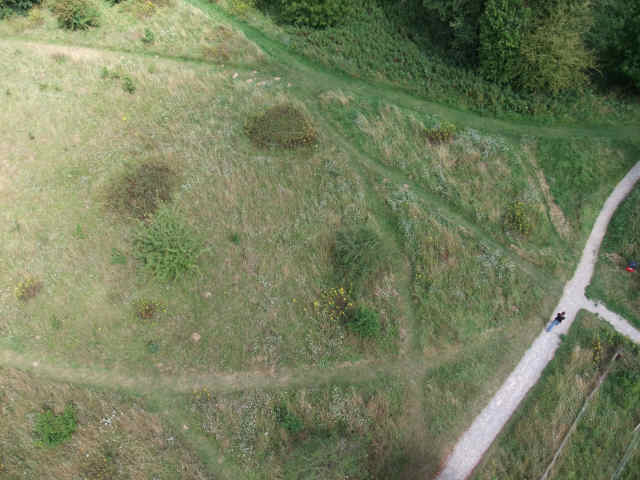 With the help of Alan and Dave, we managed to get some great KAP shots,

The Grumpy Old Gits won the best dressed camp competition!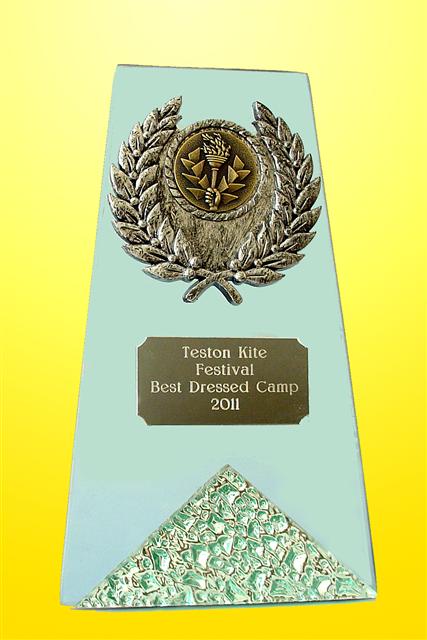 Thank you Jane for an inspired competition and for the great photo.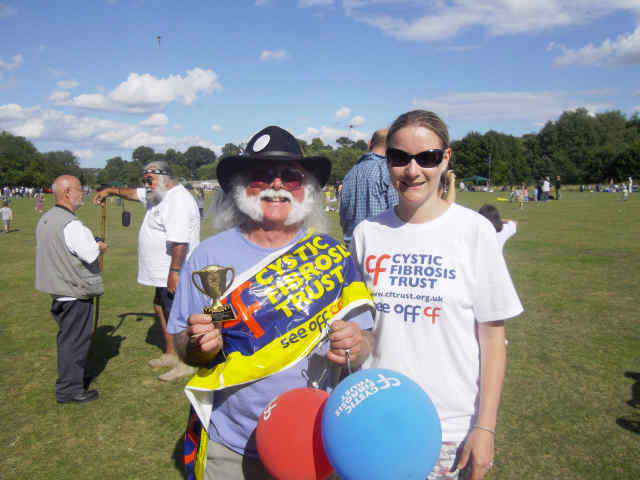 And then the afternoon was topped off with the Pooh Sticks Competition.
Look who came first, well second actually. Thank you Lisa for the super photo!
(sorry I can't remember who it was using your camera, thank you to them too)



For more recent Teston adventures please

CLICK HERE