Here we all are - a select Group of Gits and Friends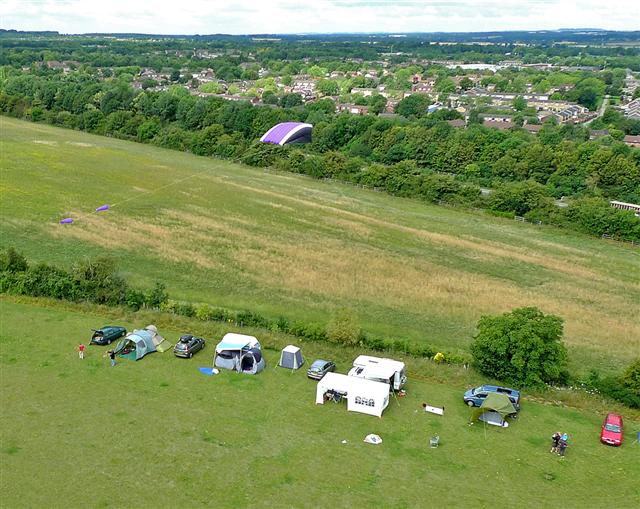 All arranged nicely. Look at Keith's new kite - smart eh?
Here is an interesting little "PHOTO ESSAY" all about the Full English.

(Remember that the Git Motto starts with "Full English")

1.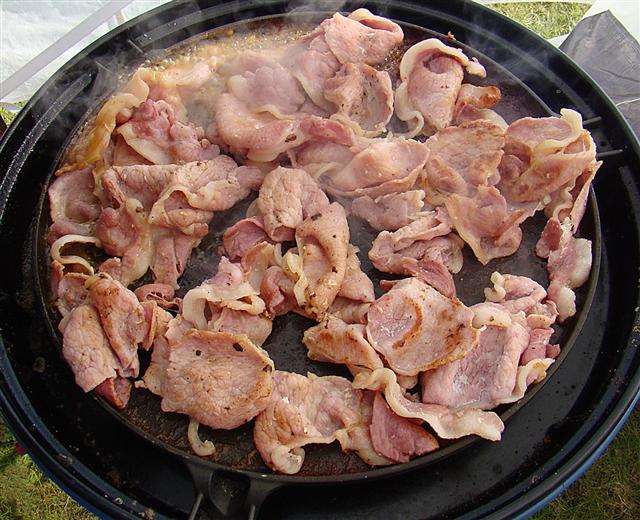 2.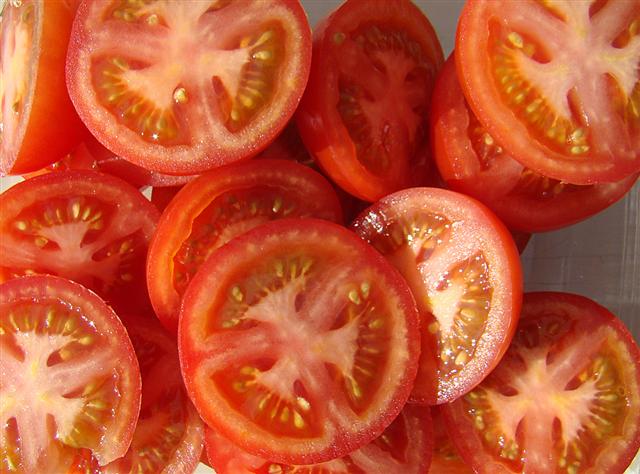 3.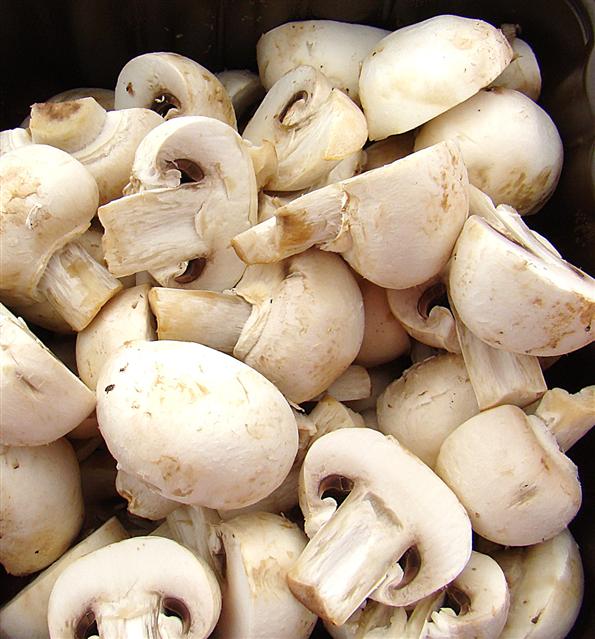 4.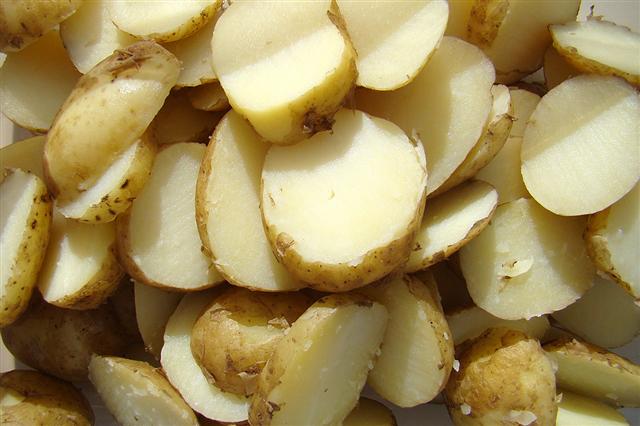 5.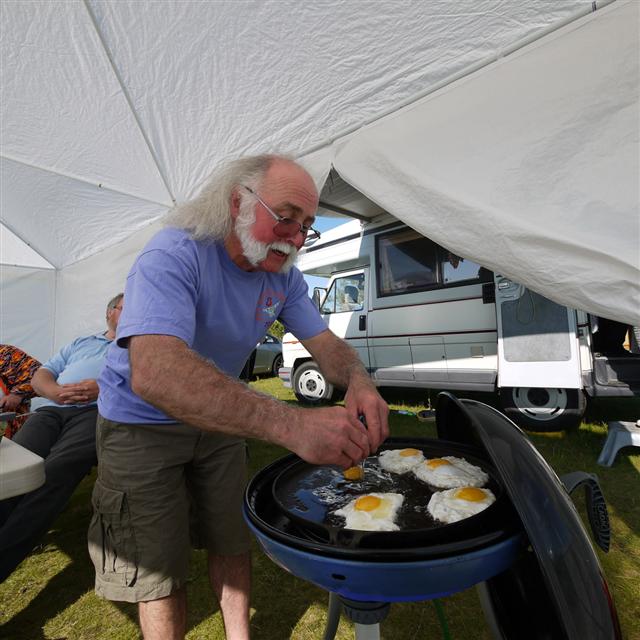 6.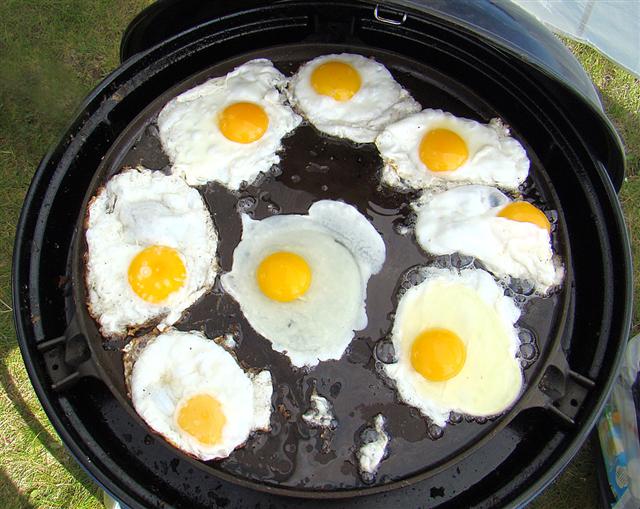 Along with sausages and toast..........

7.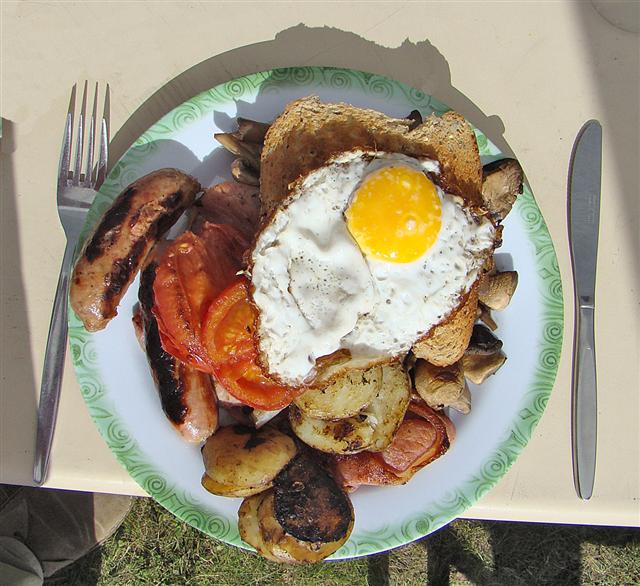 The Most Delicious Way to Start the Day!!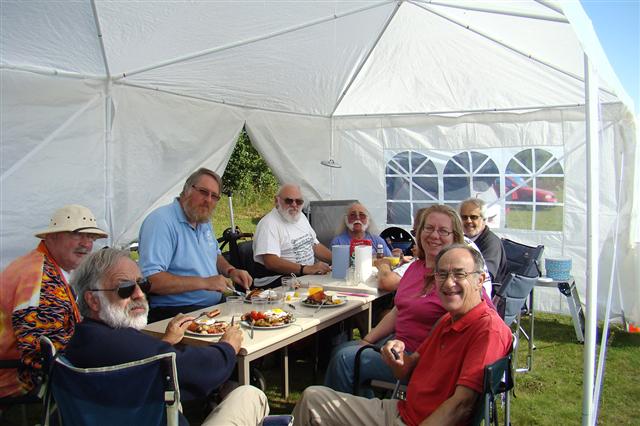 Phil had his own  breakfast but wouldn't share it with anybody
Booo!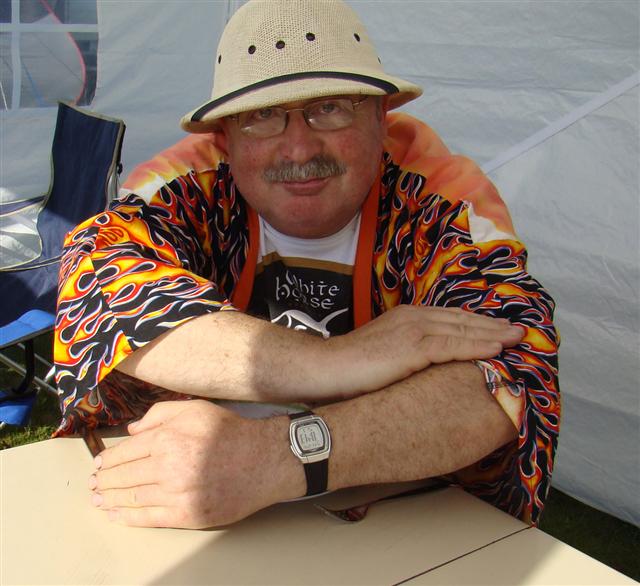 ---
The Git Motto continues with "Kites ".  We flew some of these ....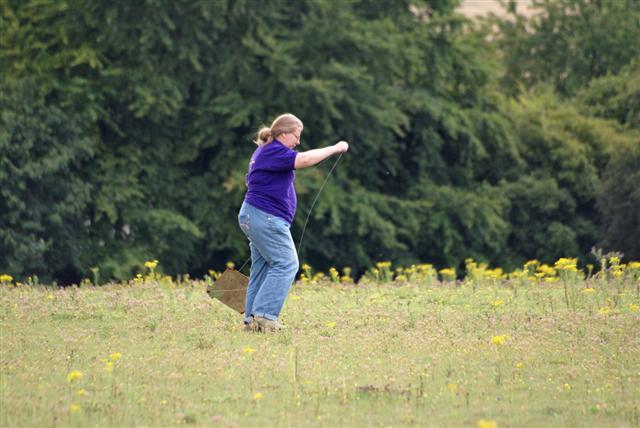 Here is Sandra getting the better of a Fighter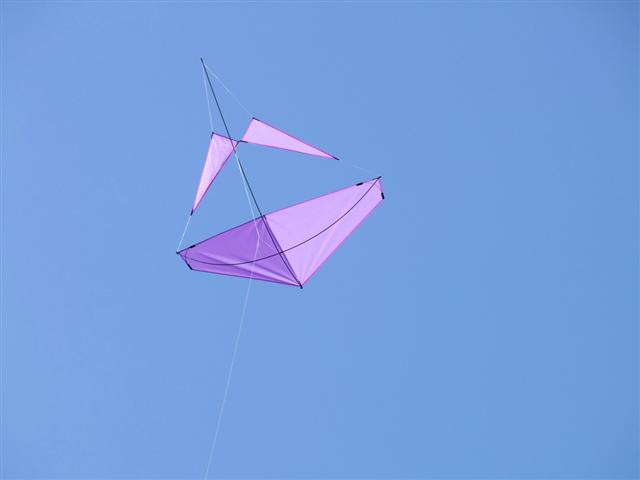 Keith's perfect purple Plutz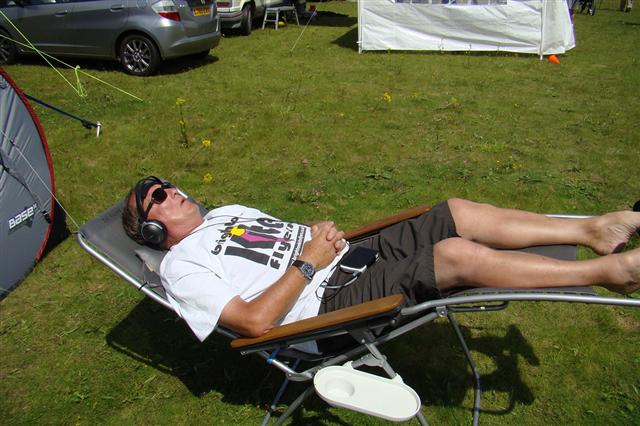 Les relaxes

While his kite flies - after an hour or two with Ron's help, all the millions
of bridle lines were adjusted and the turny around thingy turned around a treat.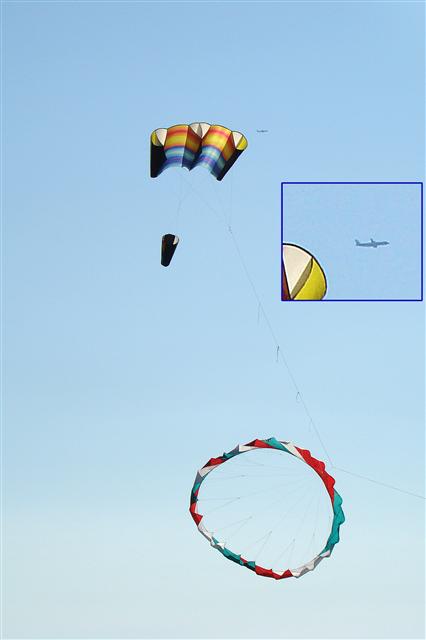 BUT LOOK... an airliner has just flown out of his kite... WAKEY WAKEY LES!

John was as pleased as Punch because his arty kites flew.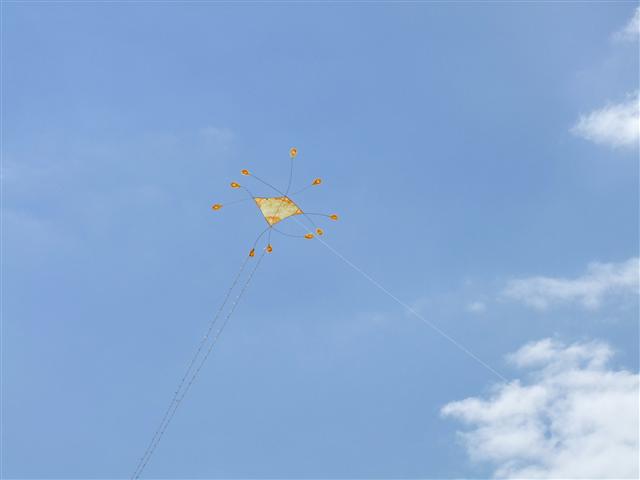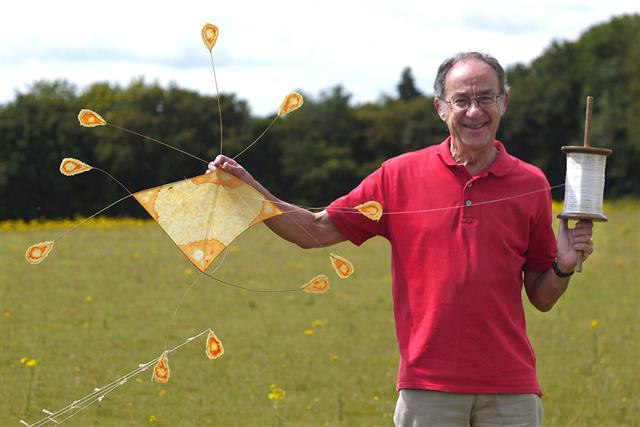 Outriders Galore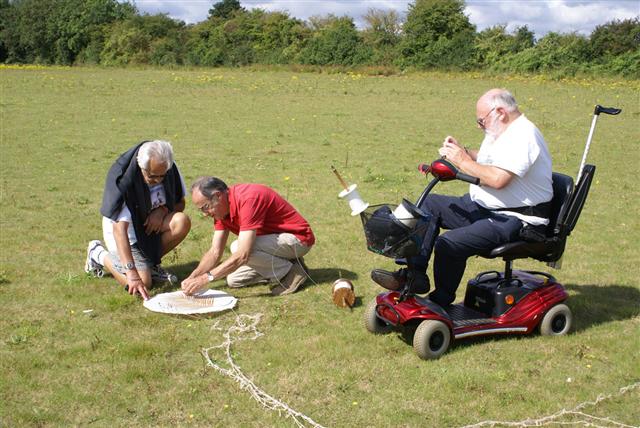 Here's John getting a helping hand from Ron (what a helpful man he is !)
with another arty job. Alan records the moment.
---
Paul did a bit of KAP (with technical advice from John, of course)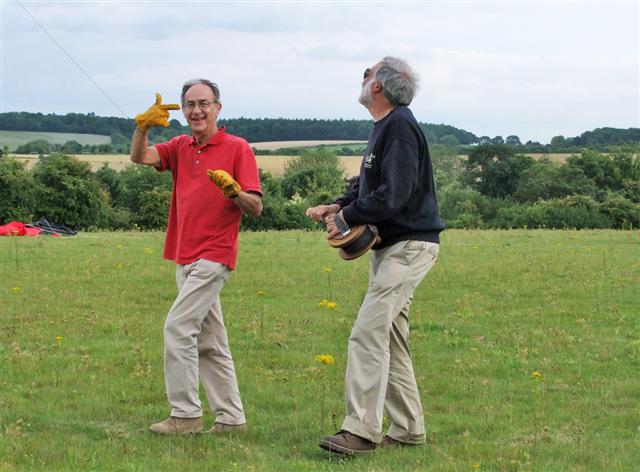 Pushed by John to the extremes of daring, Paul captured this super shot
of Cliddesden with Roy and Hayley's Chapel (Kites Up) in the middle of the picture.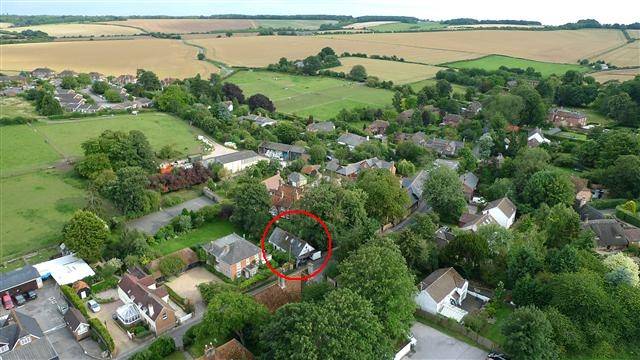 Keith (with aplomb) got an almost identical shot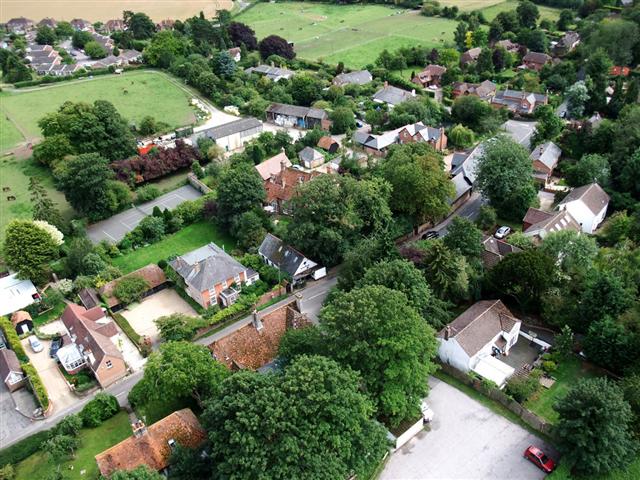 ---
No Git page is complete without arty shots...


Look at all those hoverflies .... and the honeybee coming up for some nectar too.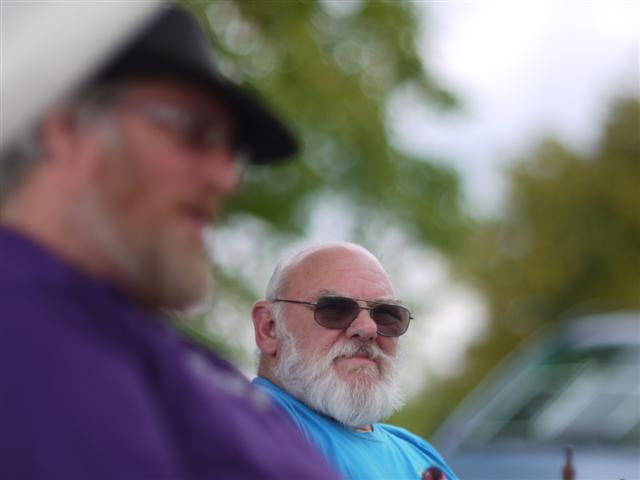 Through the haze (sorry Andrew) we see Alan in contemplative mood
(or perhaps he's thinking)...

and candid portraits: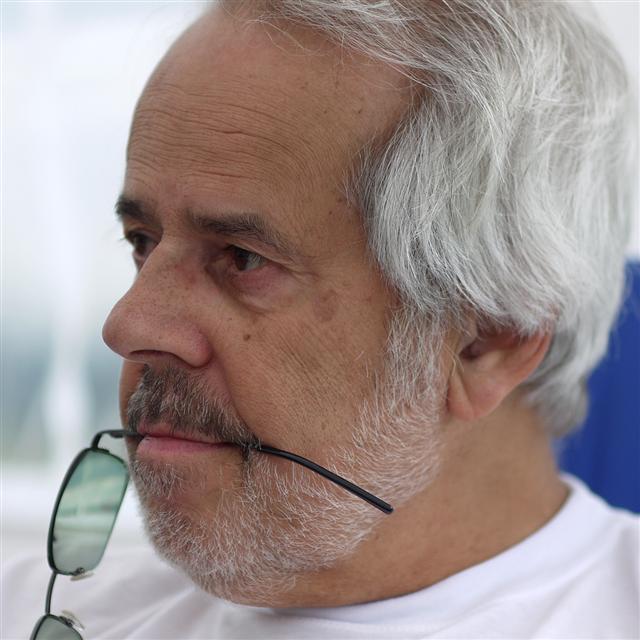 Here is Ron who seems to have mislaid his specs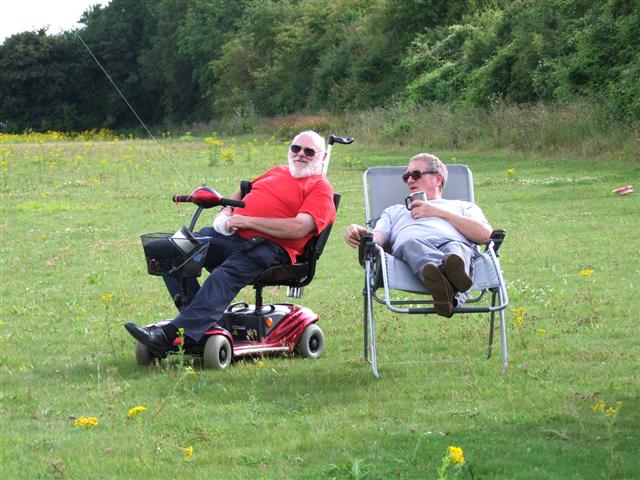 Alan happily flying his kite. The ever-relaxing Les put in a comment (or two).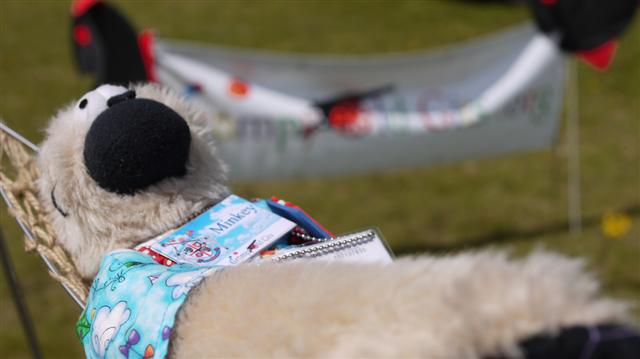 Minkey relaxed in his hammock in the sunshine

Here is another KAP shot.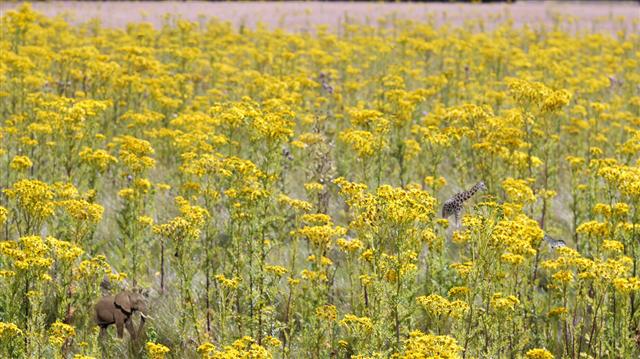 This is the Cliddesden Ragwort Forest
---
The Motto ends with " Bangs" - we had some of these too....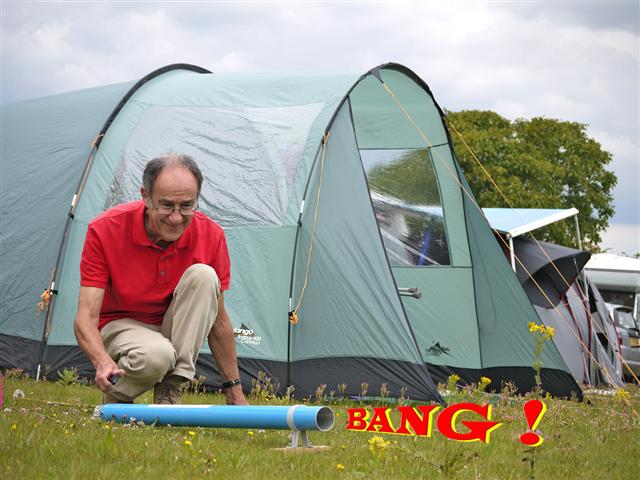 The 60mm Frightener is aways good for a BANG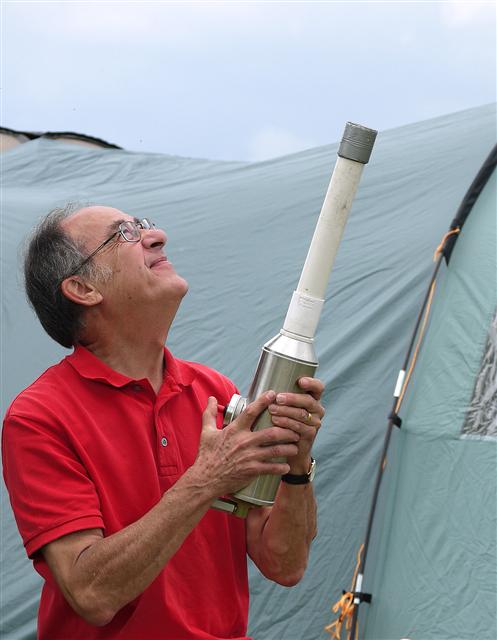 So is the Spud Gun!

Less of a BANG, more of a WHOOSH; the Candle Flash sends out a searing heat: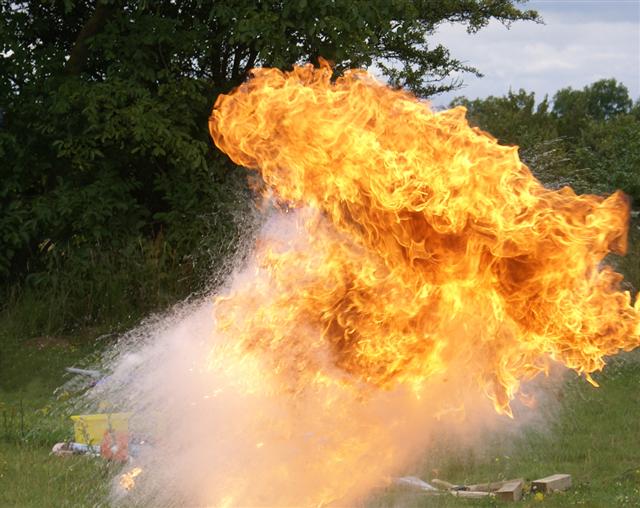 Click on the picture to see the full glory - WARNING... 5MB download!
---
So there we are: Sunshine, Full English, Kites, Bangs, Gits & Chums. What more could you want?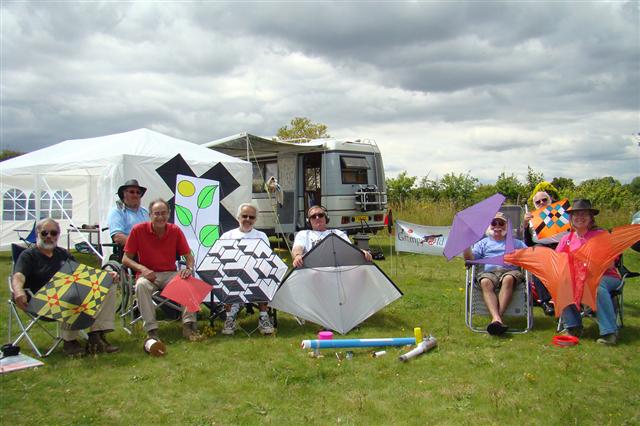 Super Weekend + Super Gittesden = Happy Gits and Chums!!

Andrew captured some great footage when a Chinook came to visit TWICE!
This happened on the Help for Heroes weekend -
Click Here