These are a bit Flash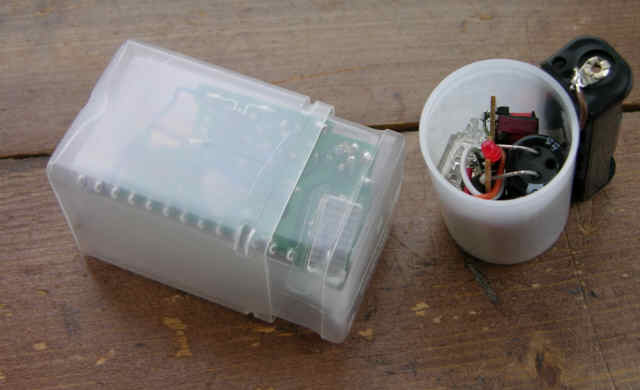 FLASH BOTH ENDS

(or "Captain Carbide Strikes Again")




Click HERE

to see the thrilling (murky) video from Horton Farm 2008.......
That's just like John............Flash both ends  (Keith)

This is the prototype ingenious back end plug
- then a pretty see-through handle was added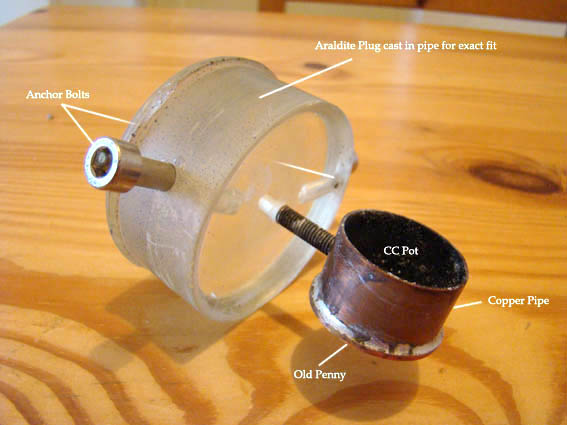 The Flash Both Ends really shows up well in the dark...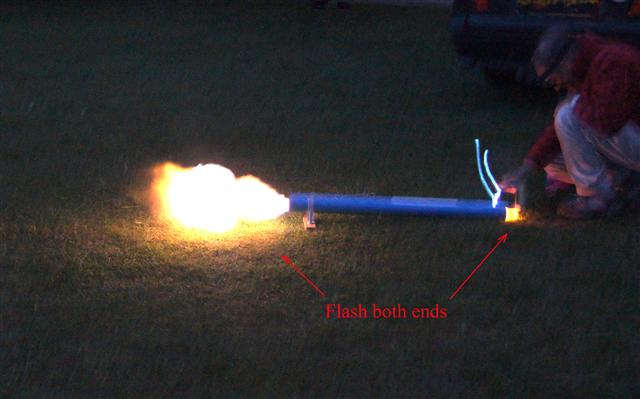 The back end plug really lights up !!
---

John's very first go at making a woodgas stove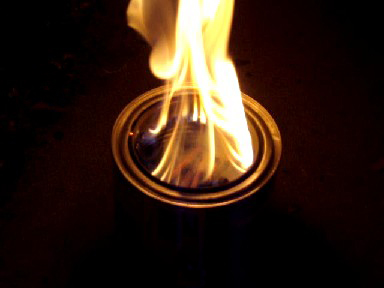 It works! Just click the picture to see it go

Now see the stove put to practical use. Really boiling a kettle of water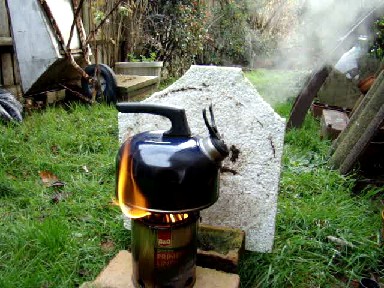 This represents the acme of heat science and could be the answer
to a lot of thorny problems facing mankind
---

Continuing with the burny theme: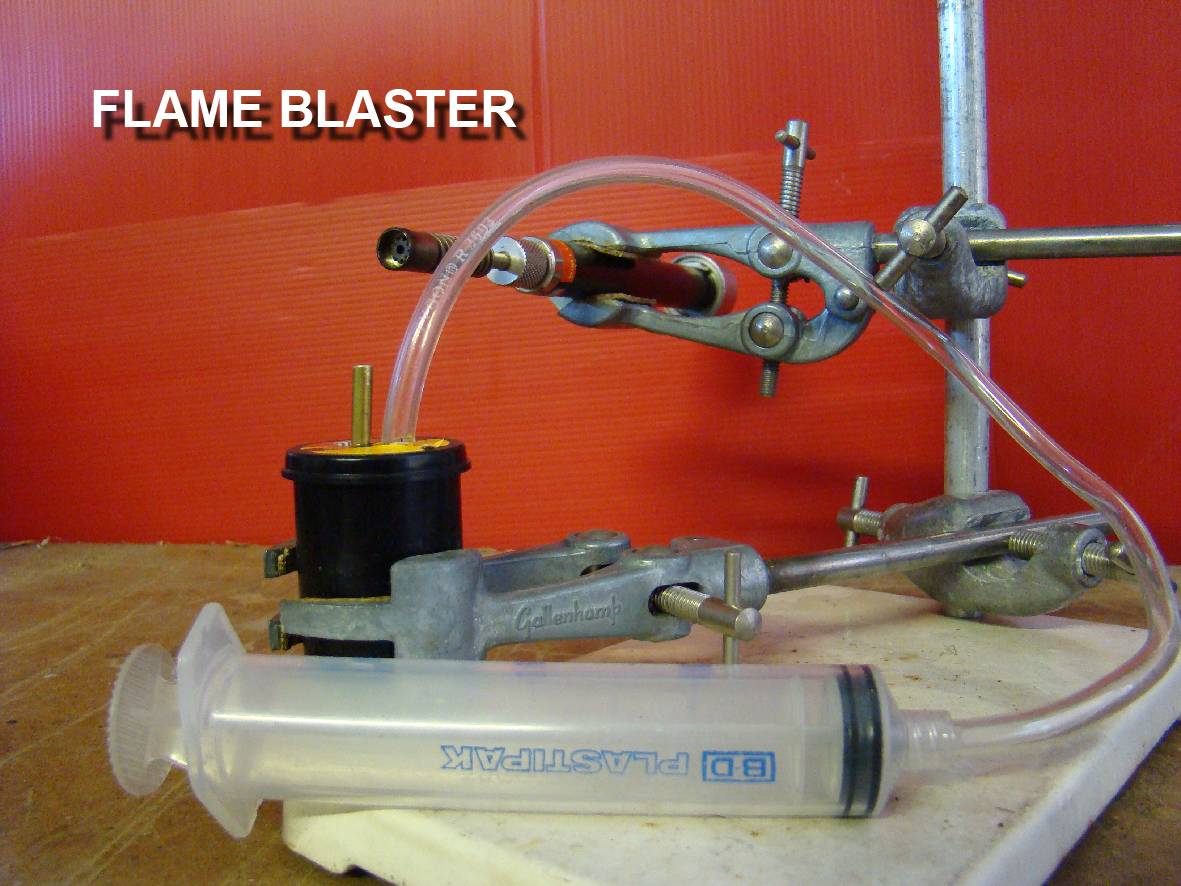 As you can see, you use the syringe to blast air into the film canister

This shoots white spirit out of the nozzle up through a pilot flame
My goodness, you get a super flame along with that strange man in his garage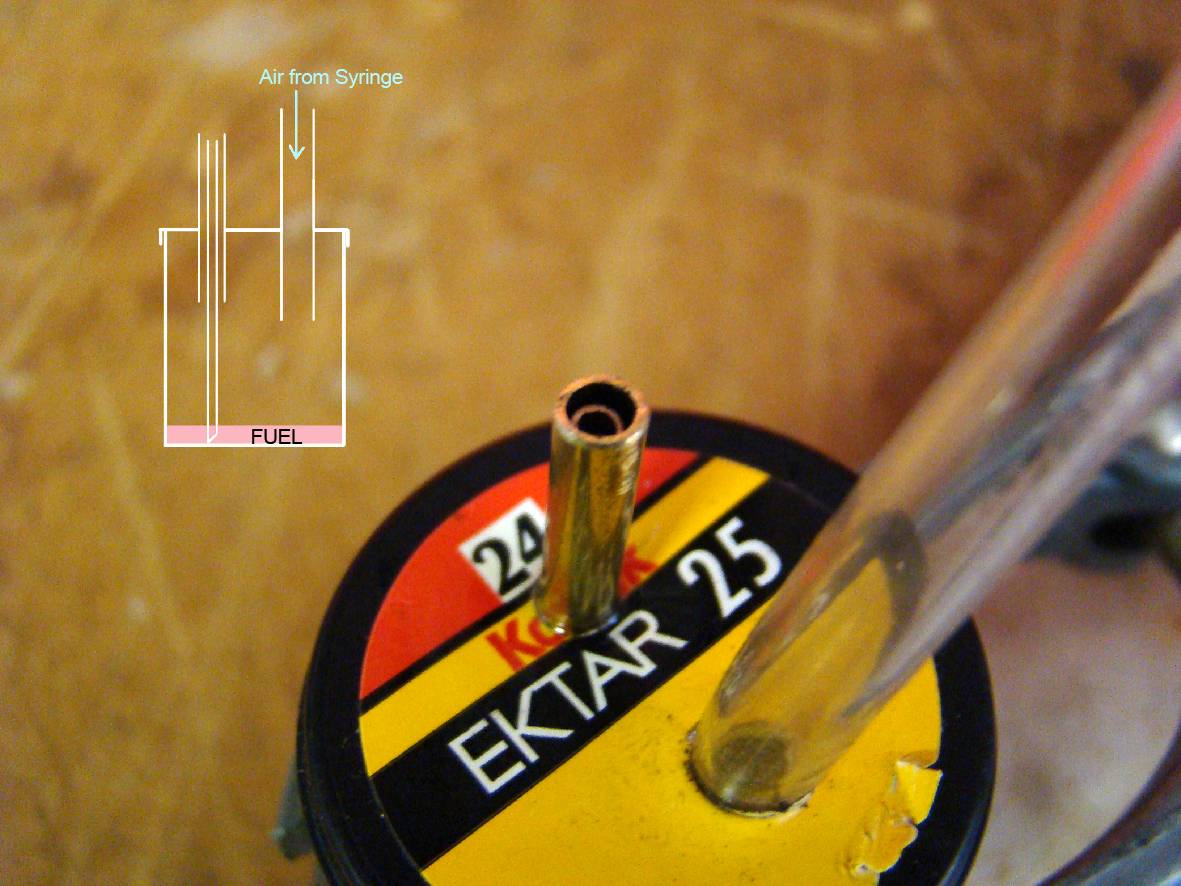 Click image above to see the movie (4.68MB)


(John's neighbours are accustomed to the mad scientist in the garage)

The latest version of the blaster uses a 12 volt compressor for bigger & better gouts of flame
---

First Generation Bangas Generator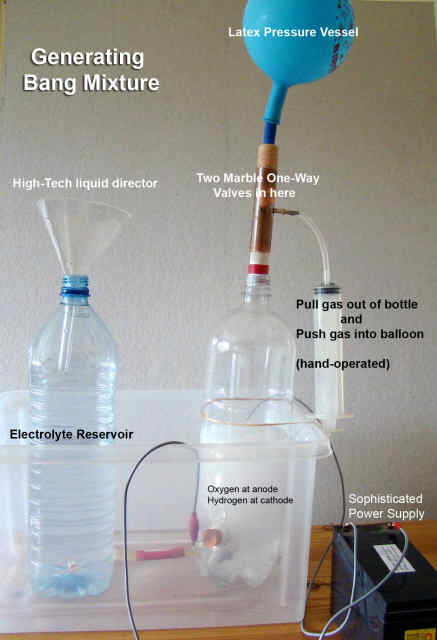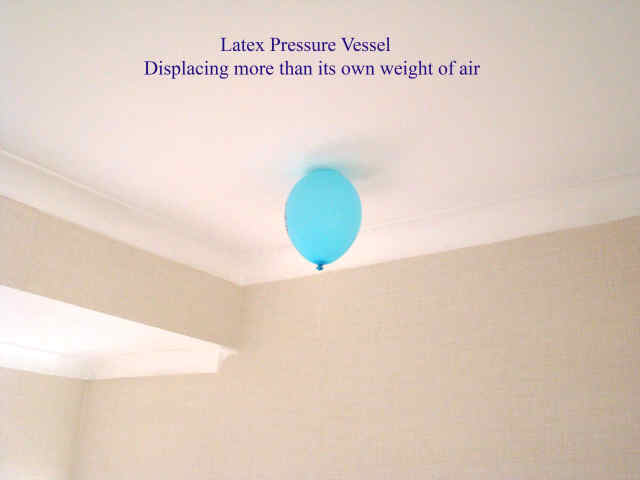 Things have moved on: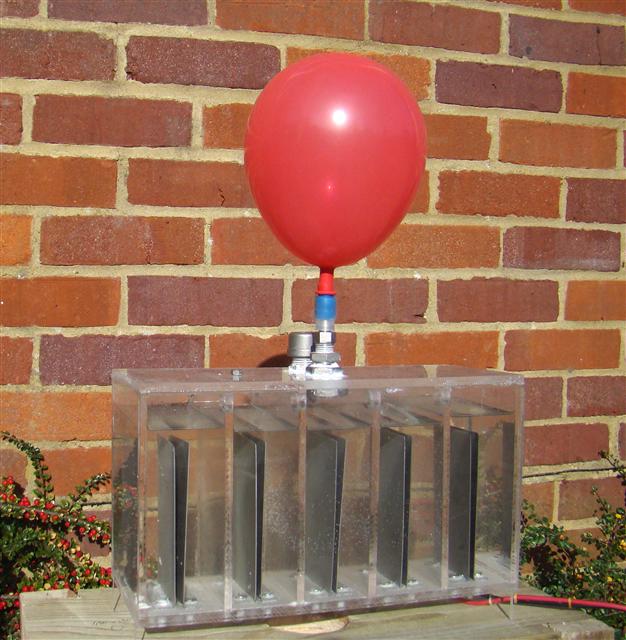 10% NaOH, 12V, 7A, 30min = 5.5 litres of BANGAS

BUT.... Exhaustive tests have shown that it is a lot easier & quicker
to use oxy-acetylene to fill our balloons for the 1812 performance
---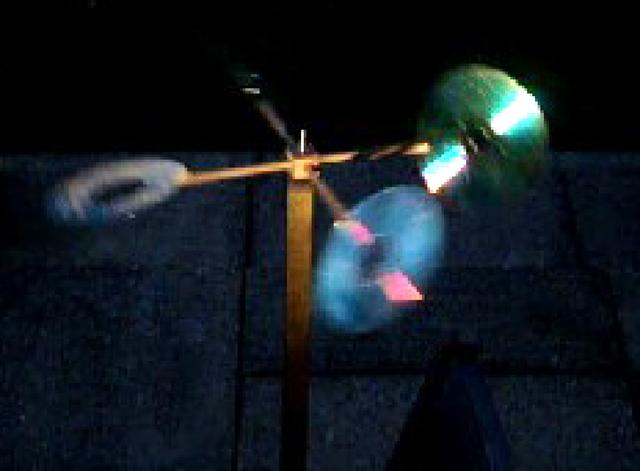 John's windy thingy

~ Click image to see it in action!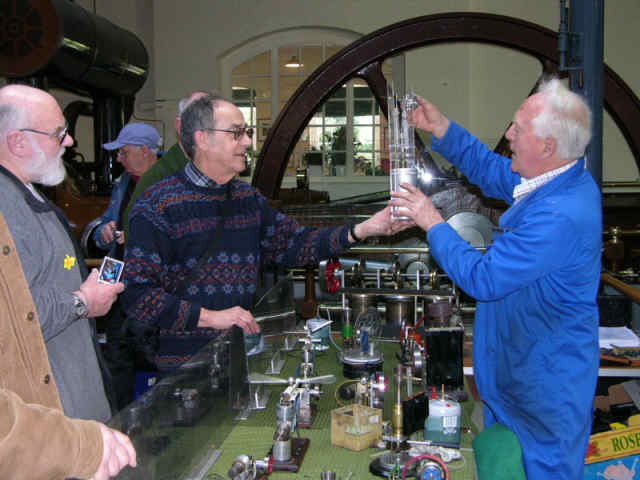 Julian admiring the superb design and craftsmanship of John's innovative Sterling Engine
What John forgot to mention, Was Julian burst out laughing when he saw John's Stirling Engine

Here is the one that John came to see. Isn't it a beauty?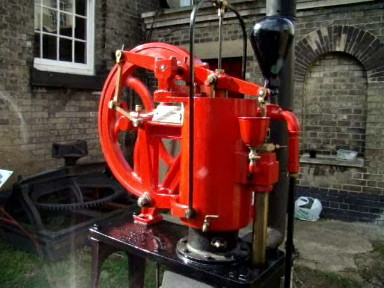 Click on picture to see video (5.67MB so be patient please?)