Keith Boxall


The Special One - AKA "The Purple One"



Tuesday 18th October 2016
Keith leaves UK for 5 weeks "Down Under" with his daughter & niece -



These photos are a selection of MANY that Keith took - full Facebook album is

HERE



This was Keith's last proper English Nightcap for a while!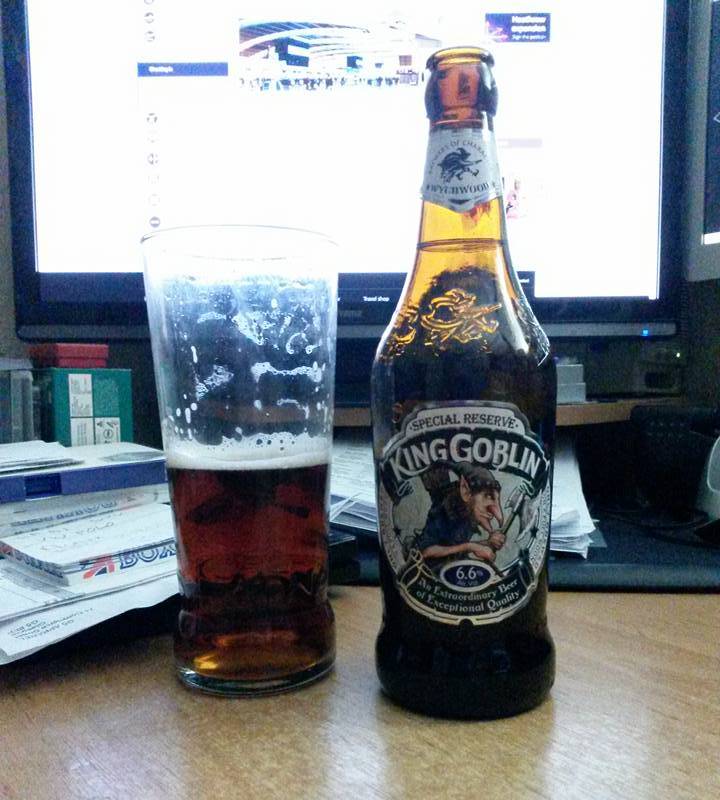 Early start Tuesday from Epsom to Heathrow T4 - check-in 08:55 - thank you Alan for chauffeuring!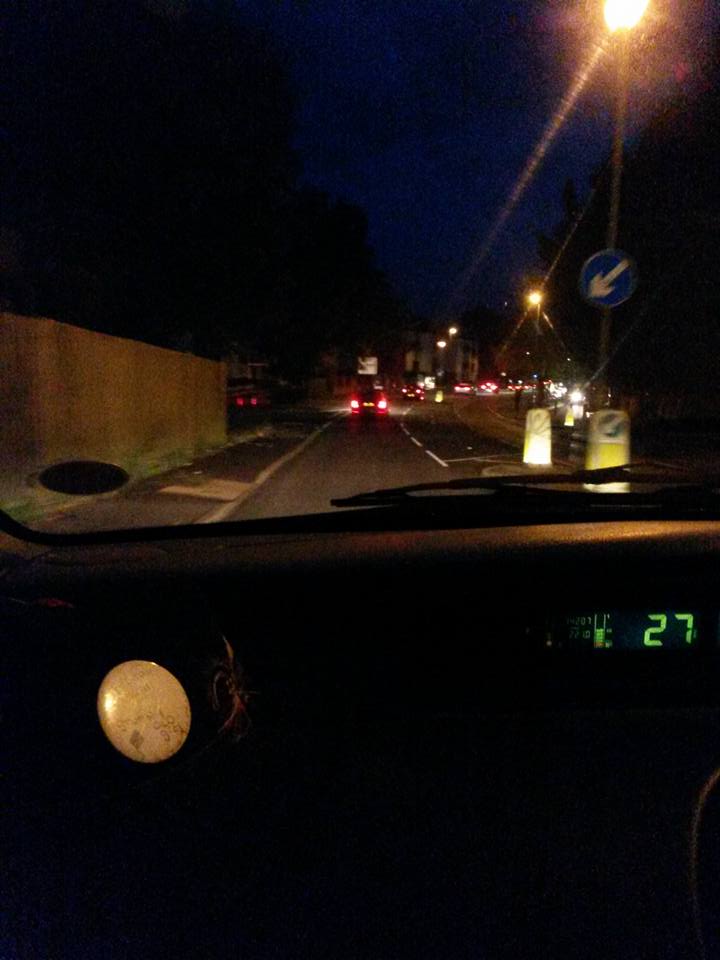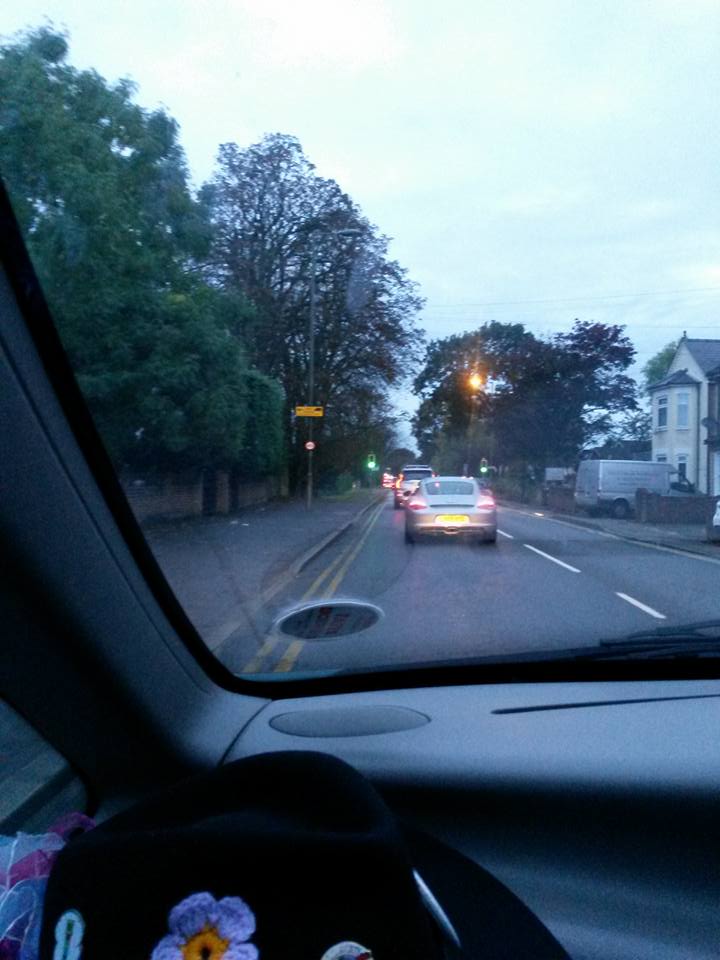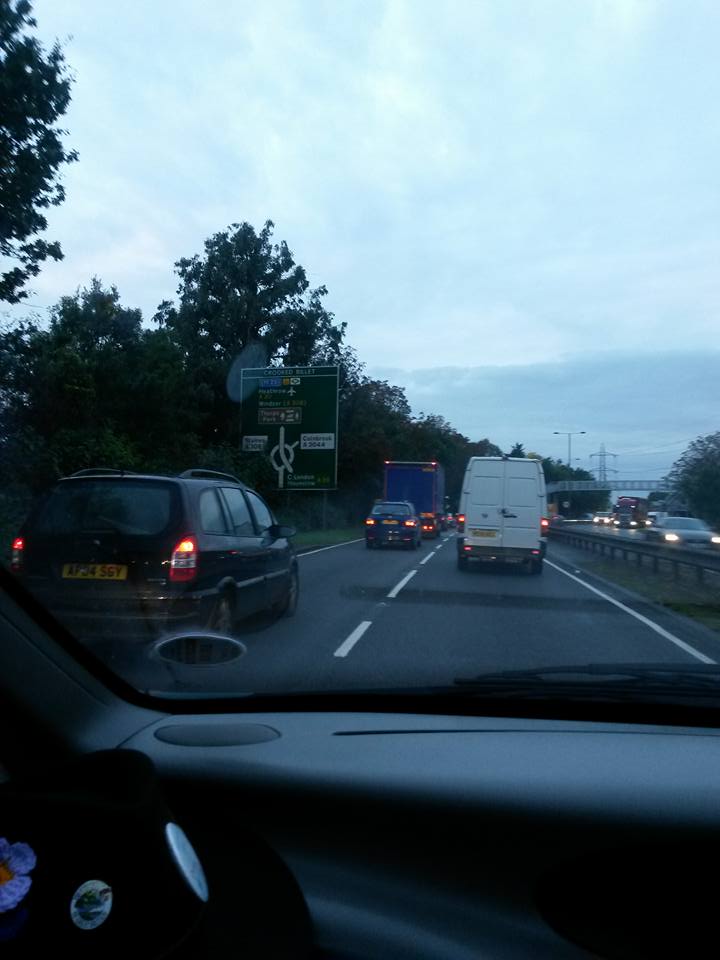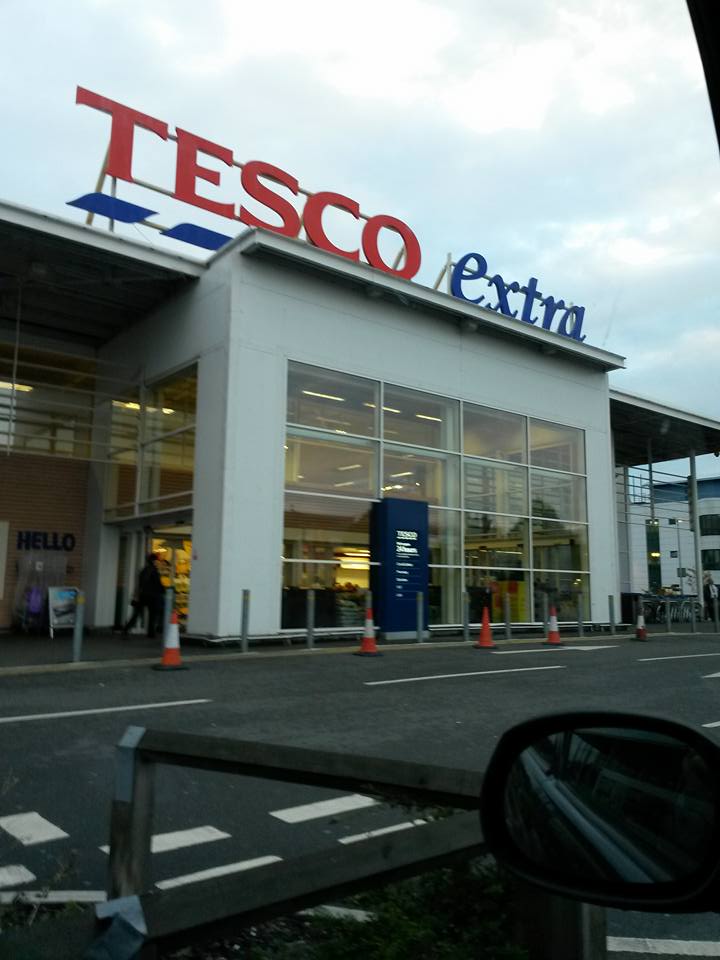 After an anxious wait for Alan to come back to T4 with Keith's hat...
Keith's tummy took control and directed him to

Comptoir Libanais

...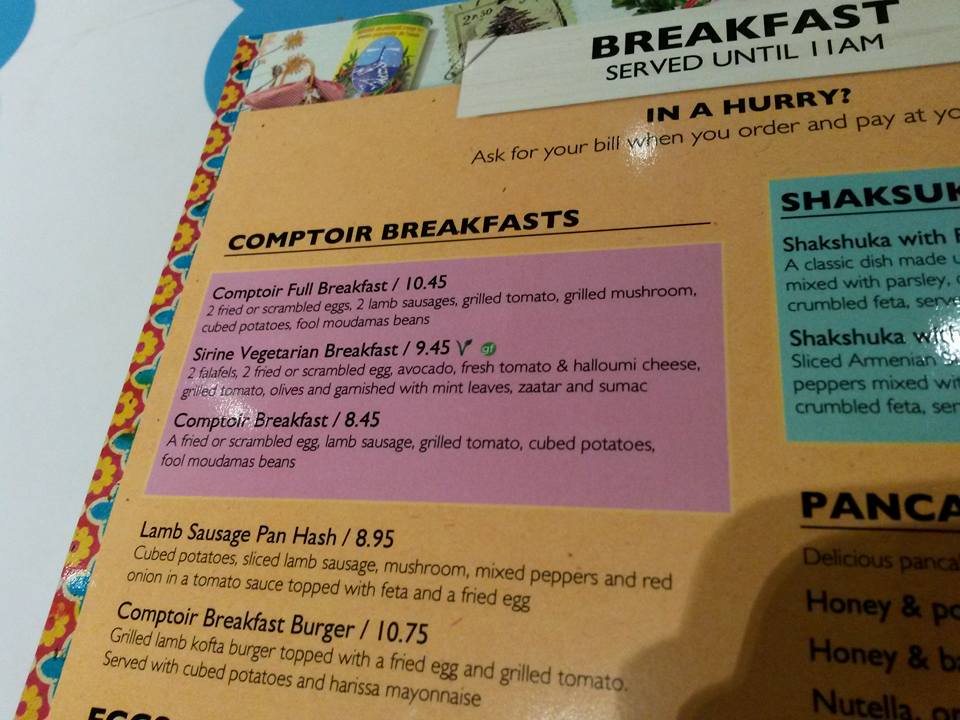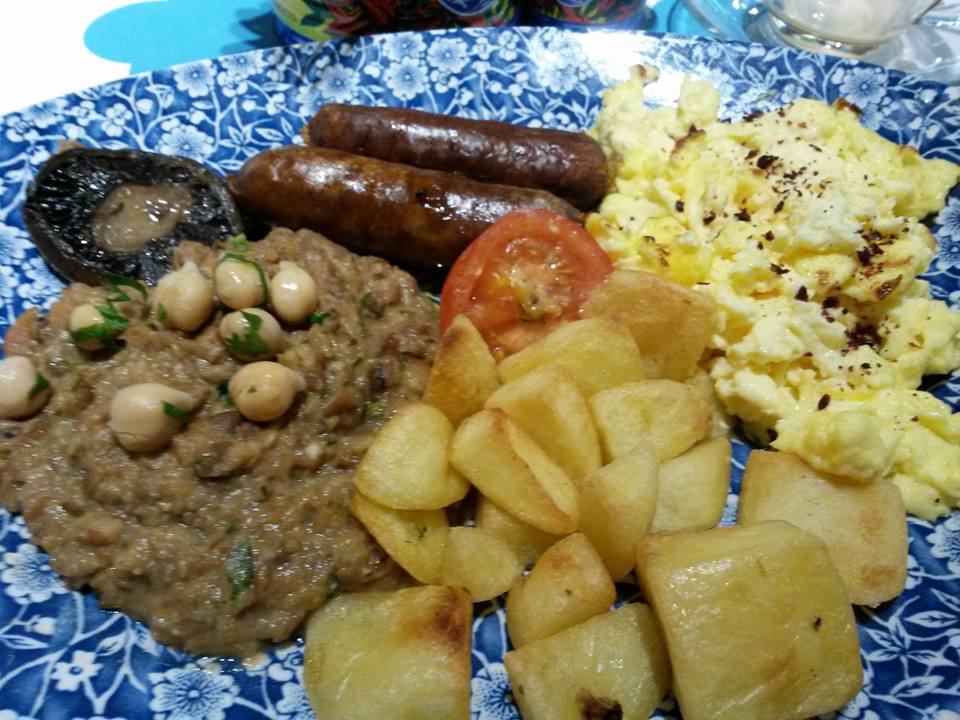 Keith's view for 12 1/2 hours - what a film choice!

See Details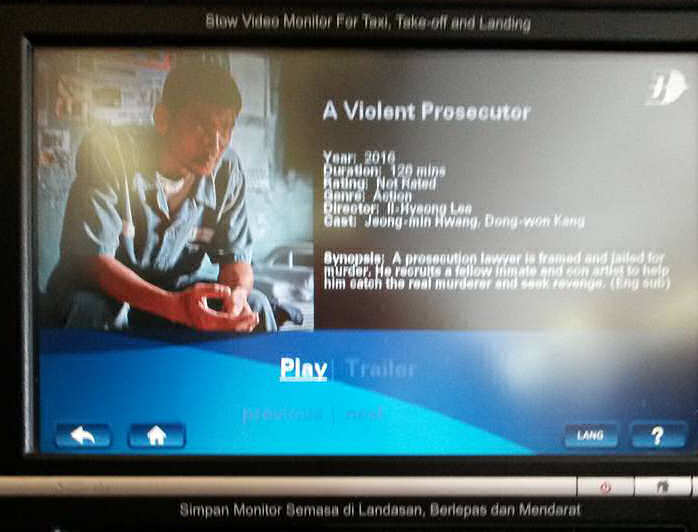 Late departure LHR so late arrival KLIA - Missed connection so going to Singapore to get to Perth
---

Wednesday 19th October - My view for the moment... KLIA atrium has its own bit of rain forest!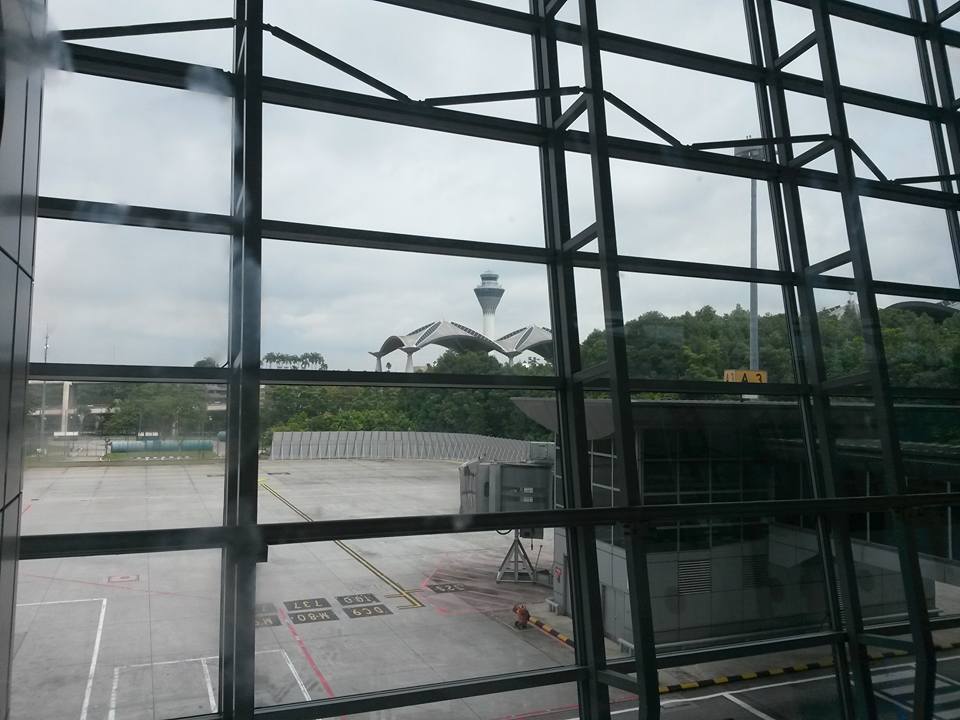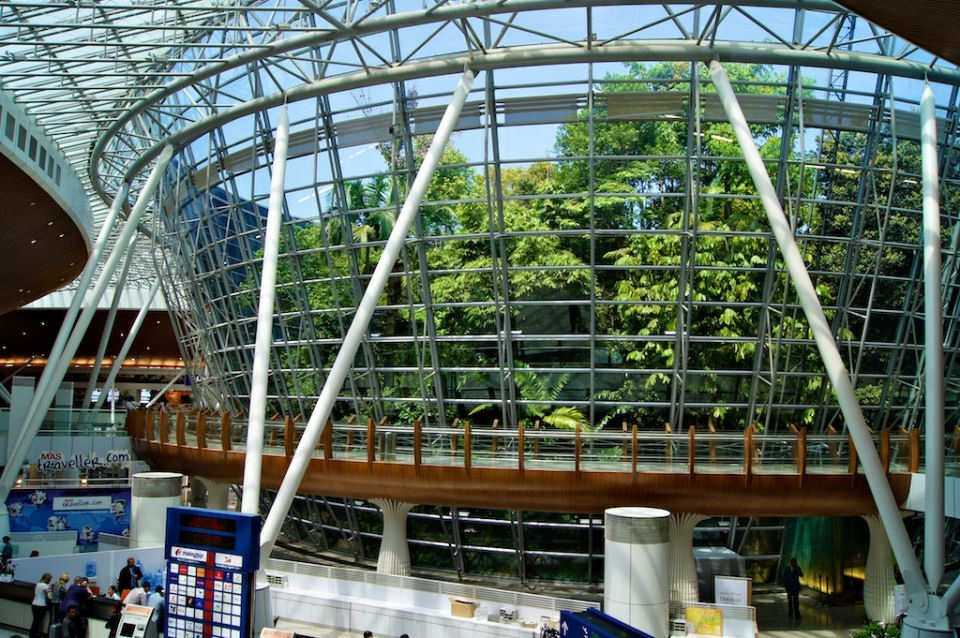 Where did everybody go? Finally... Singapore here I come!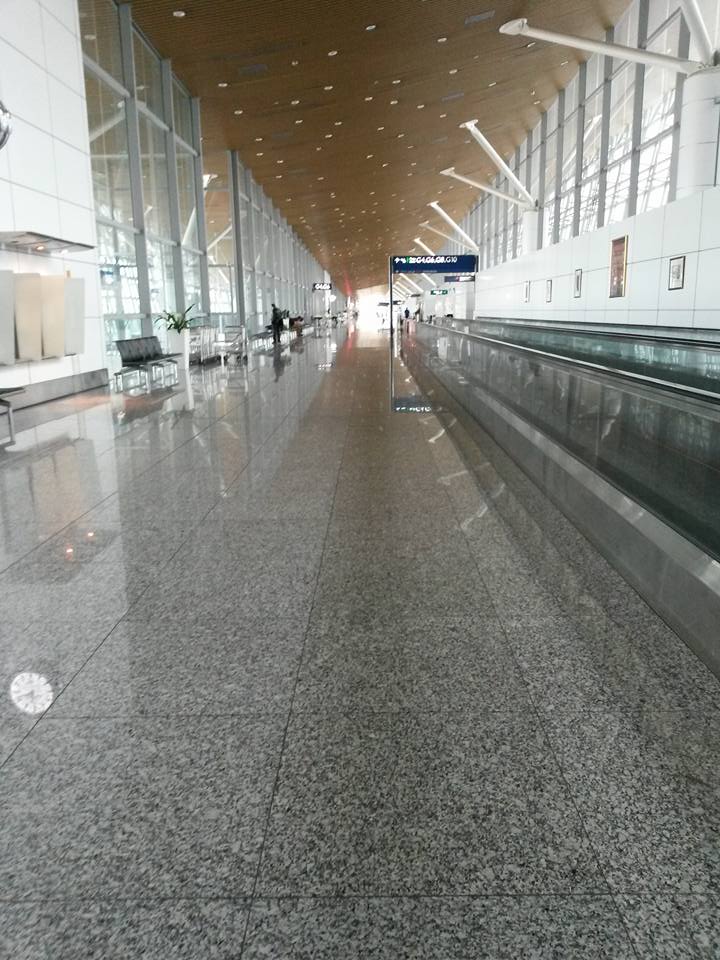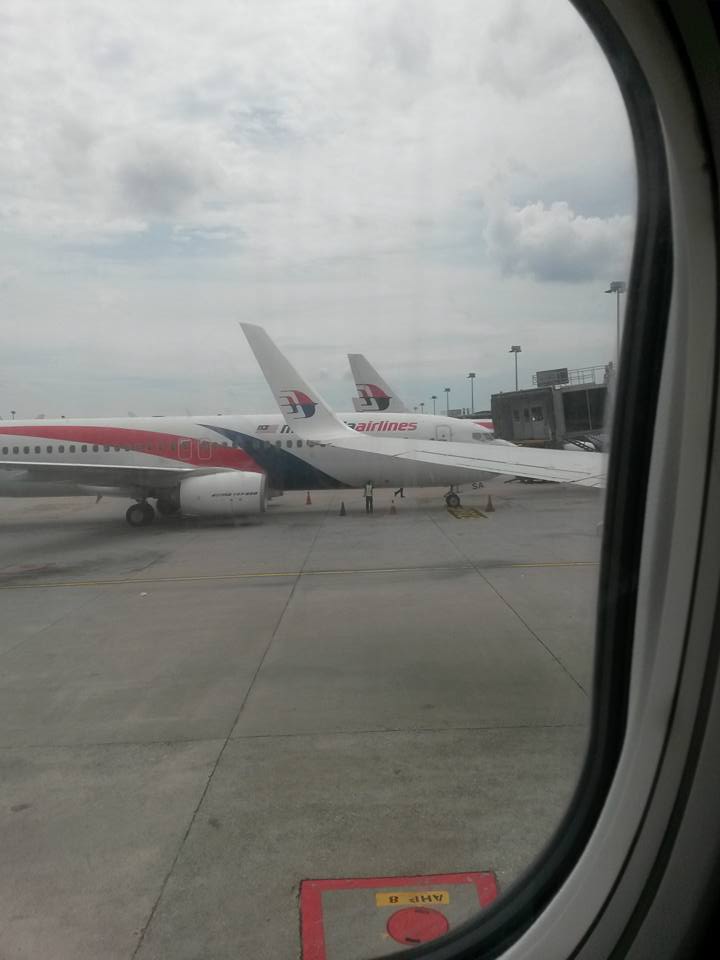 ---

Thursday 20th October - Finally arrived in Perth, Western Australia!
Met up with Ria & Gemma - first stop for essential supplies...


$200 is that enough beer for 3 weeks in the wilderness?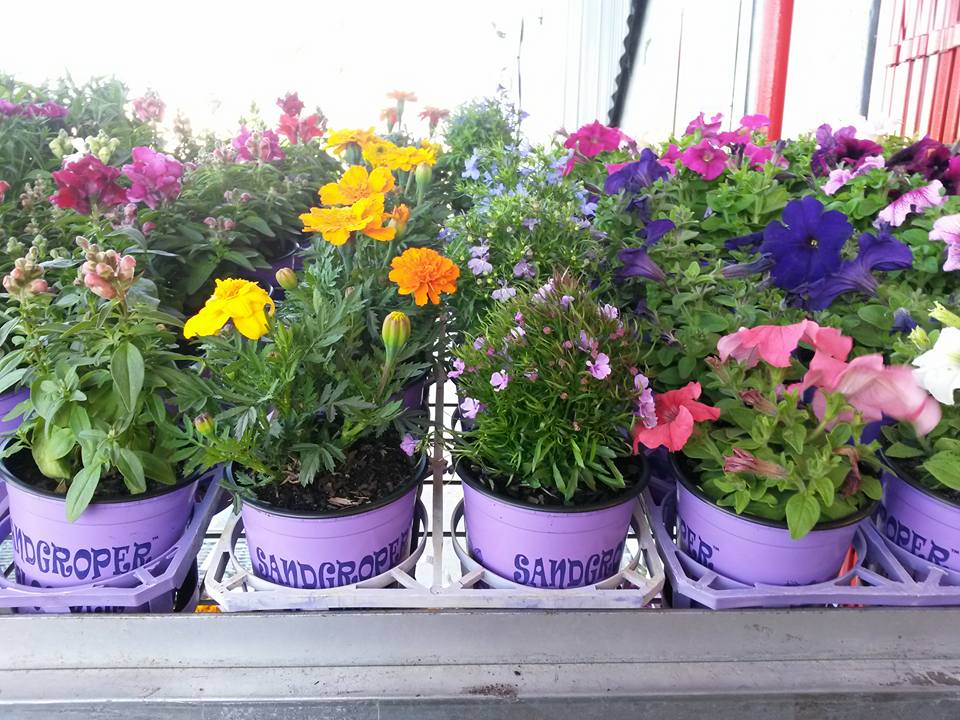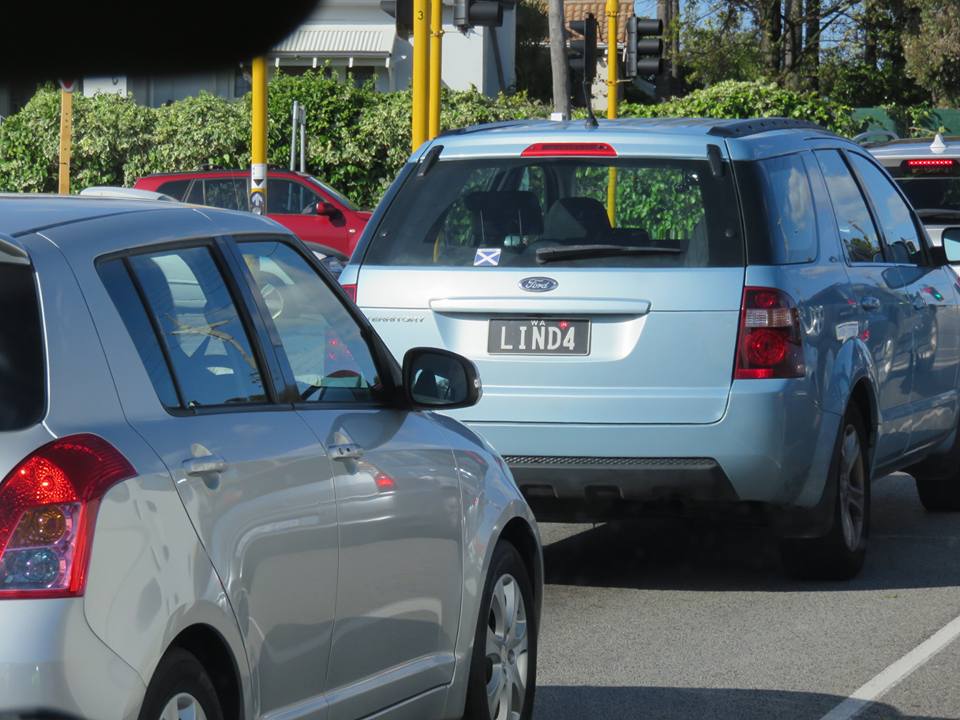 Heading North on National Highway 95, past

RAAF Base Pearce

to

Bindoon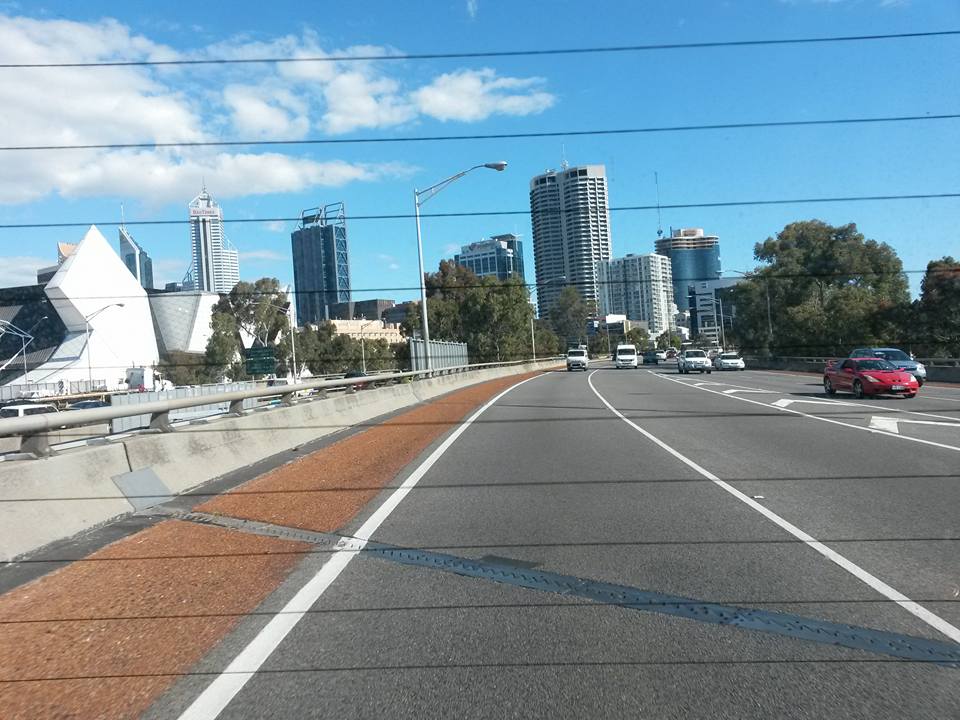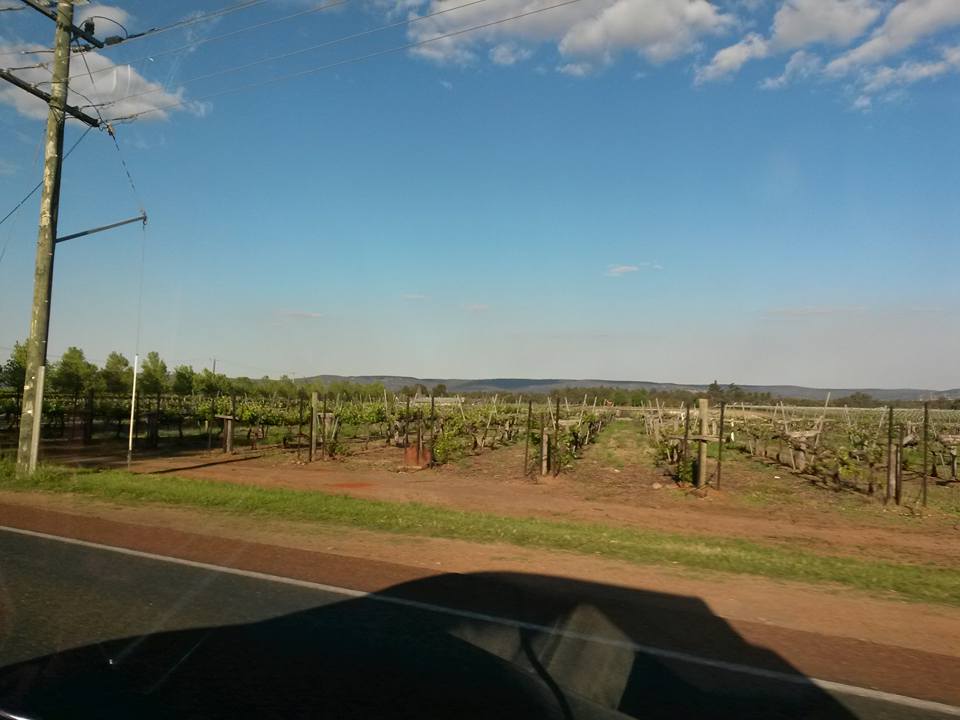 Time to catch up on jetlagged sleep - Nighty-night all!

---

Friday 21st October - Eggs Benedict toasted for breakfast!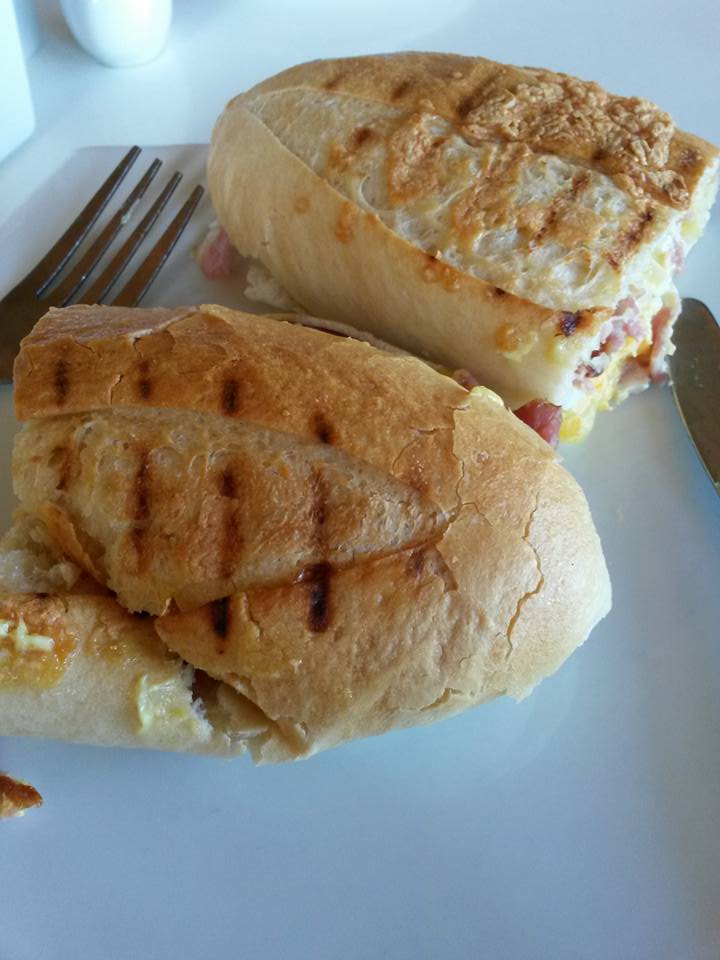 Here you go - meet Ellie! Guess who lives upstairs?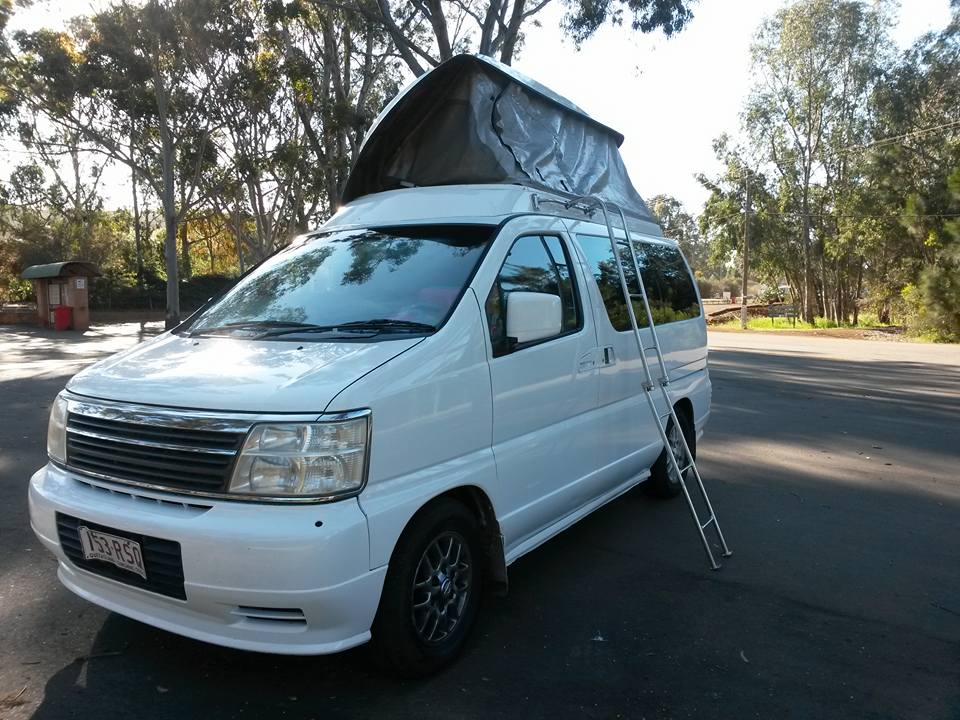 Another first - and apologies for scary close-up of hairy knees!!!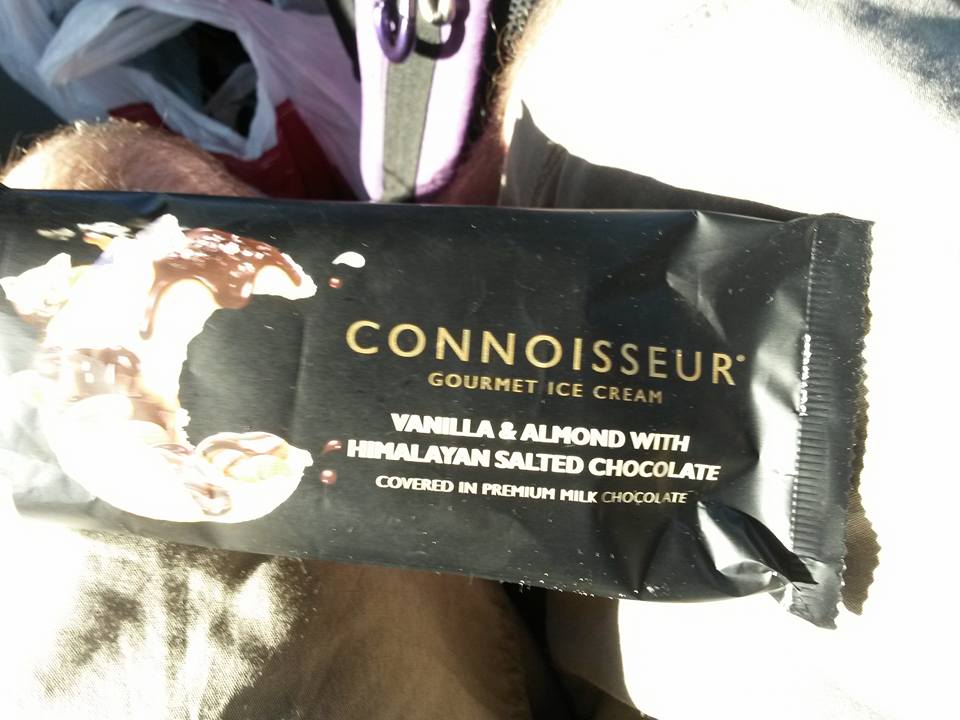 In my suitcase looking at the most amazing night sky. So many stars, such a vast open sky, never seen anything like it, finally got to see the milky way. Today I saw my very first wild kangaroo. Saw a fox, a very large lizard, and two goats crossing highway 95 , then an eagle we think, it was very large, by the road side, then another first.
Got a fine for speeding. All part of life's rich tapestry....
The two policemen were very nice, telling us all the right places to visit. Local knowledge is so useful
---

Saturday 22nd October - This morning's view from my bedroom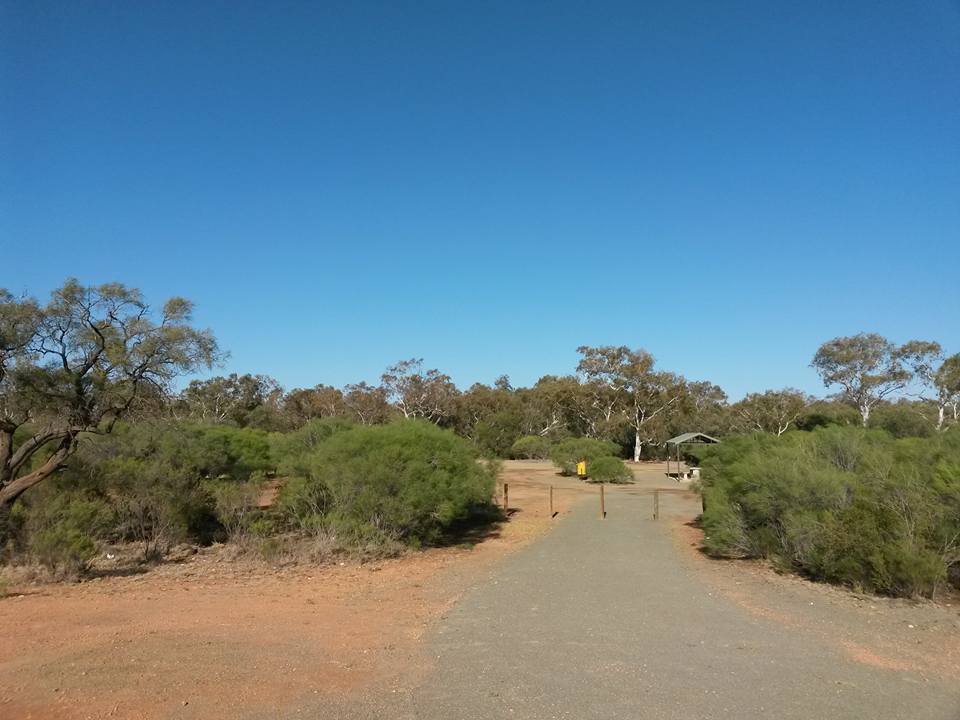 Breakfast:- beef pie, chips, bacon & egg, toast & coffee - OK we are set for some more outback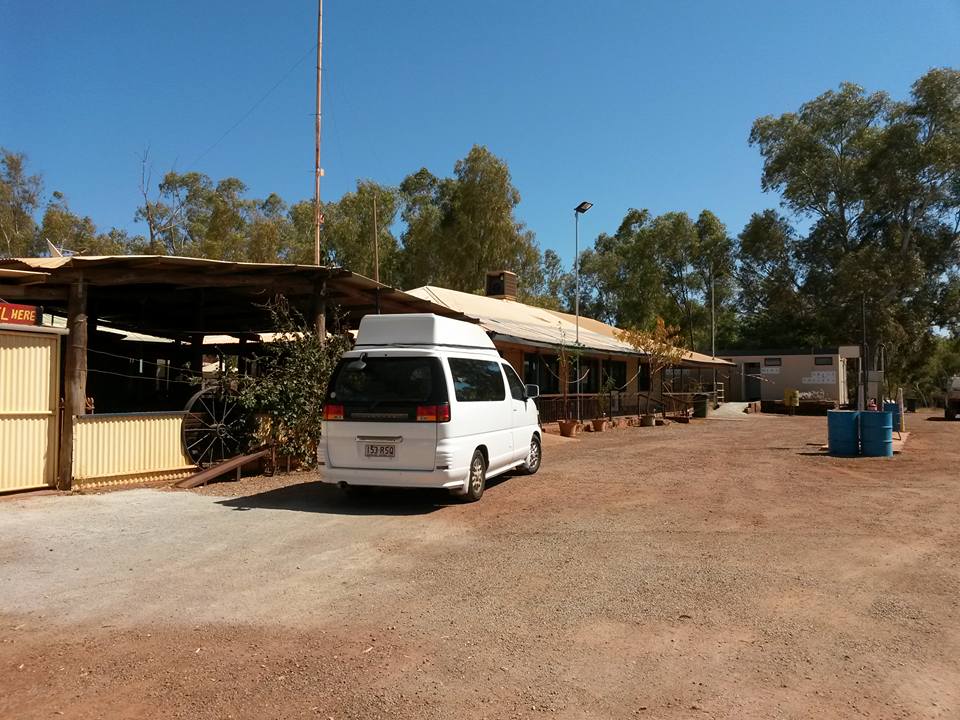 ---

Sunday 23rd October - Sorry been off grid going walk about. Sunday morning

Karijini National Park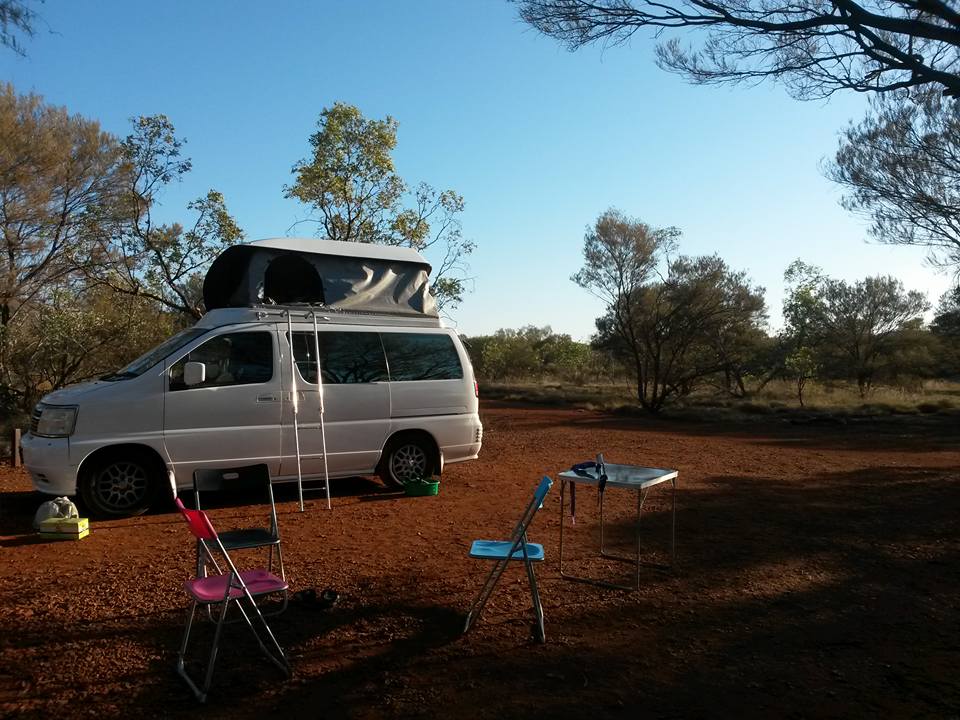 Have arrived in Newman. Hoping to have a shower!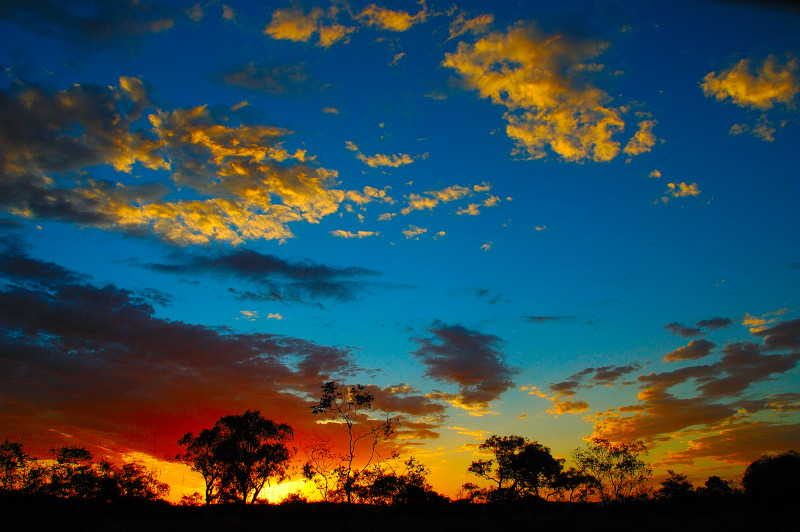 Had Sunday lunch - now leaving

Tom Price

1600Km from Perth - "Top Town in WA".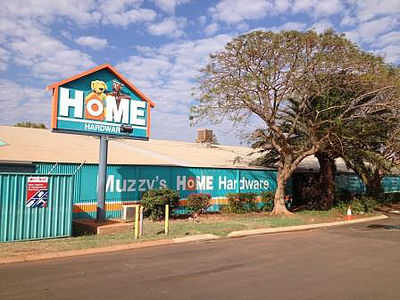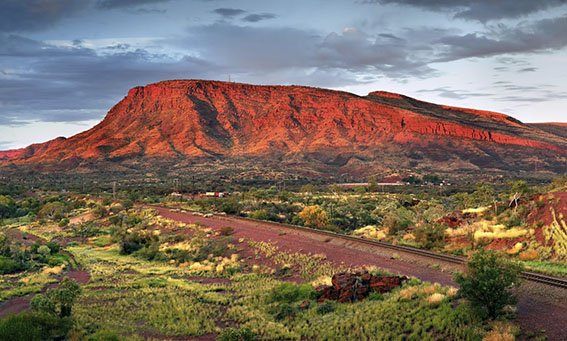 We had hoped to visit a a gorge and viewing platform which was up 13k gravel track we git about halfway and the track appeared to be getting worse, poor camper was being jolted something rotten. We came over a rise and could see the track vanishing in to the distance, then made the discision to turn round, as we didn't want to get stranded.
---

24th October - This mornings (Monday) bed view, Termite Nests free campsite Some wonderful bird song to herald the start of the day :-) and just as I go to record a video to share with you all, they stop????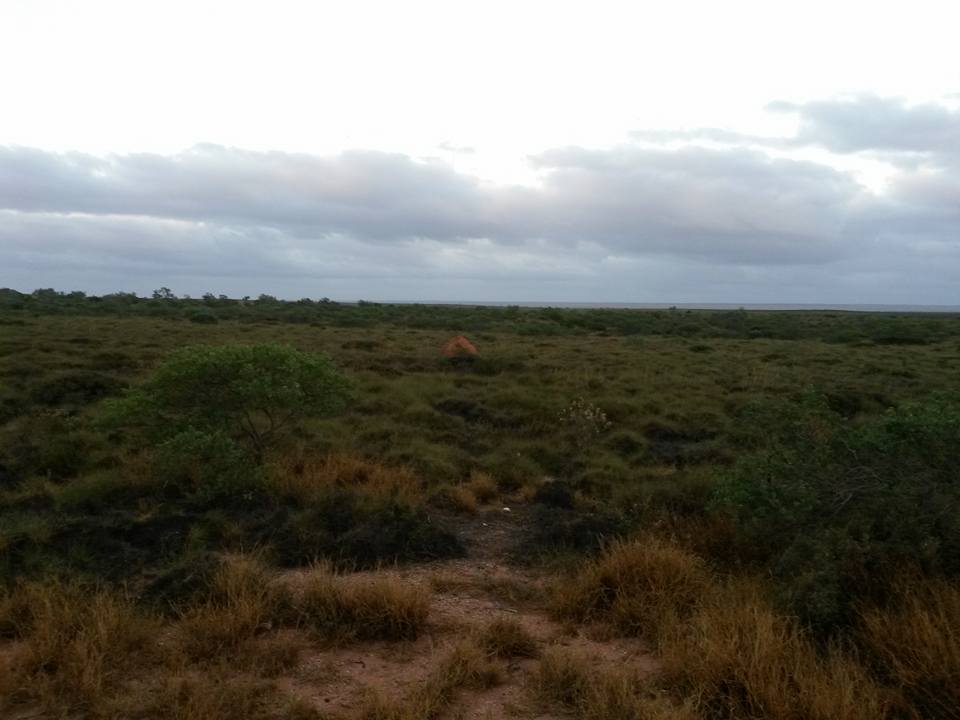 Exmouth and the

Ningaloo

coast today...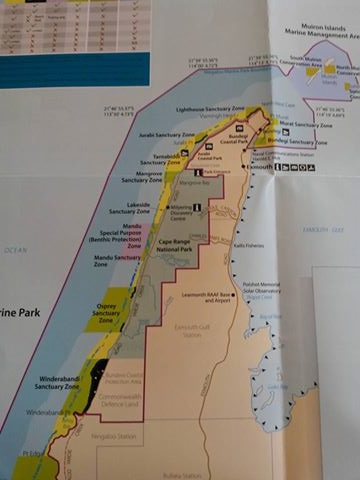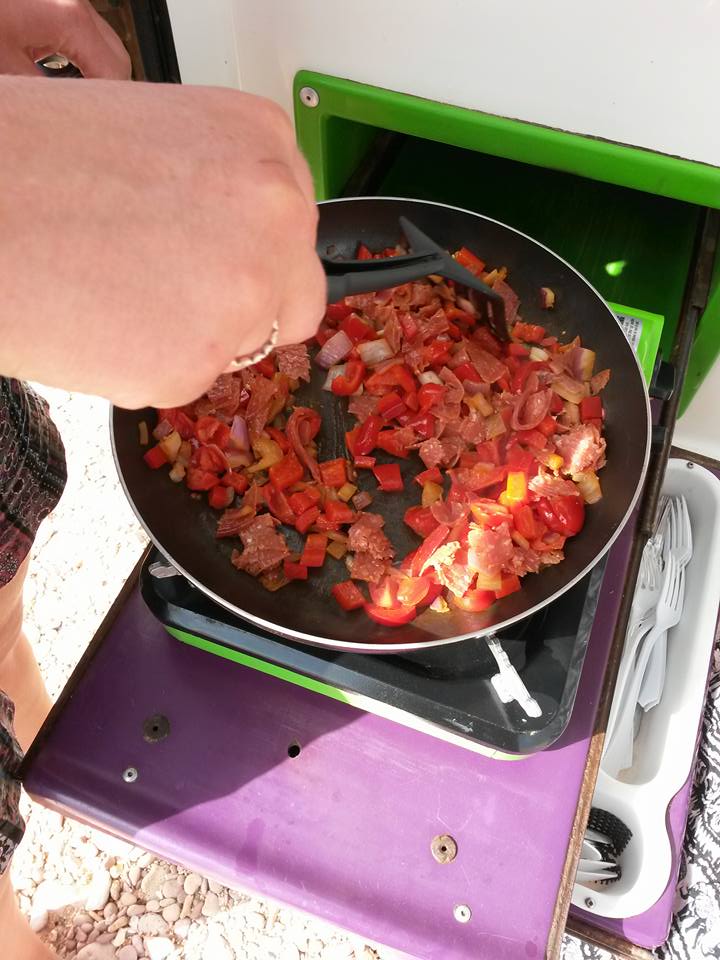 Thank you Dave at Exmouth Auto Electrics. We now have a fridge :-)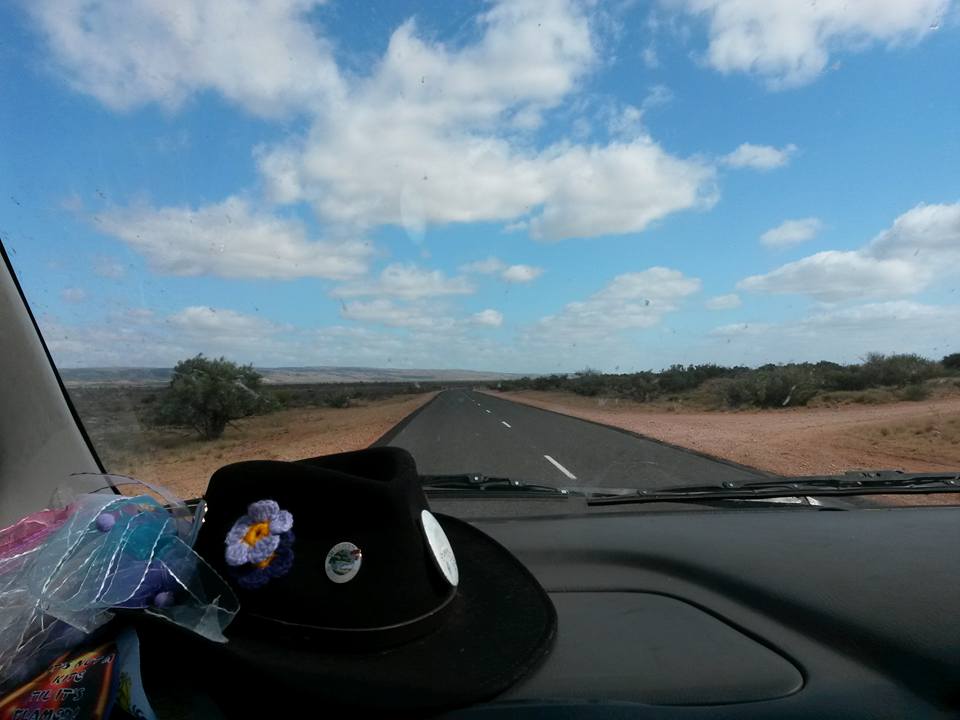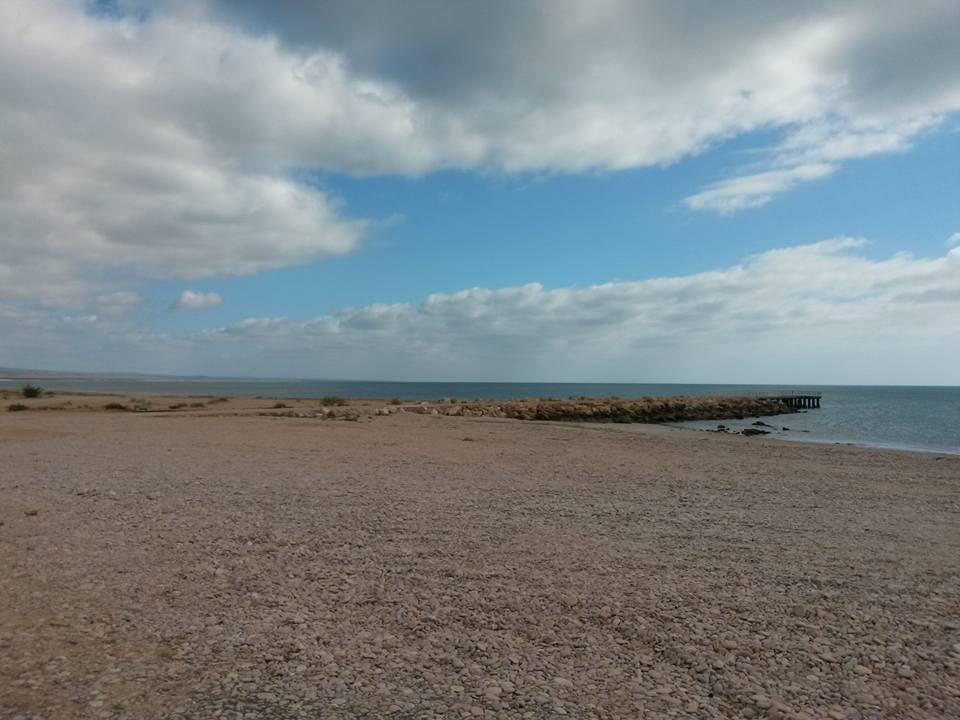 Dinner looking at the Indian Ocean, a first of many today, kangaroo steaks with a Broadside :-)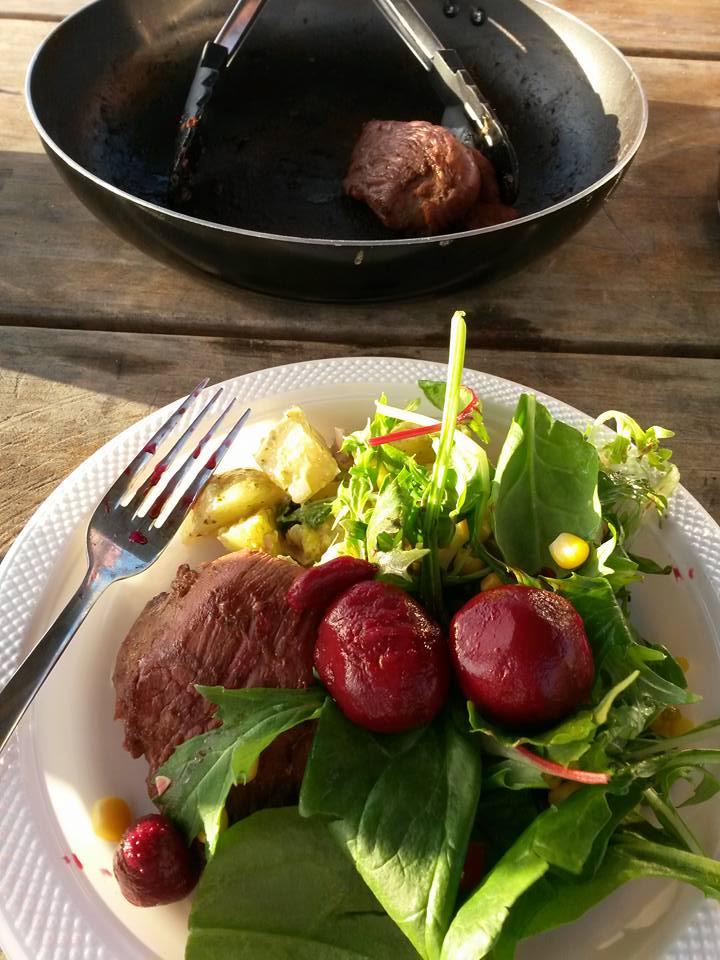 Overnight at

Yardie Homestead Caravan Park

- Arrived late, but the lady said, when we phoned,
just park up and sort payment tomorrow. Lovely to have hot showers and proper toilets :-)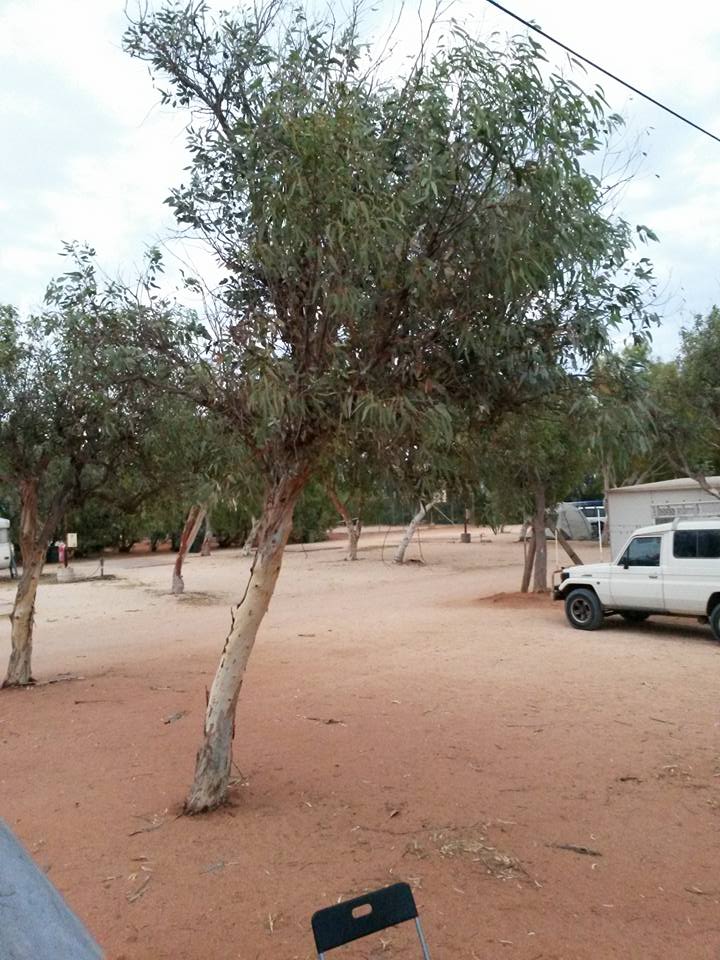 ---

Tuesday 25th October - Laying in bed listening to the dawn chorus..........boy do they let you know they are awake!


Today we hope to do glass bottom boat, Scuba dive with rays, turtles & coral reef.
Let's hope the weather plays ball :-)
---

Wednesday 26th October - Another First on the west coast. Woke up with foreign body in eye.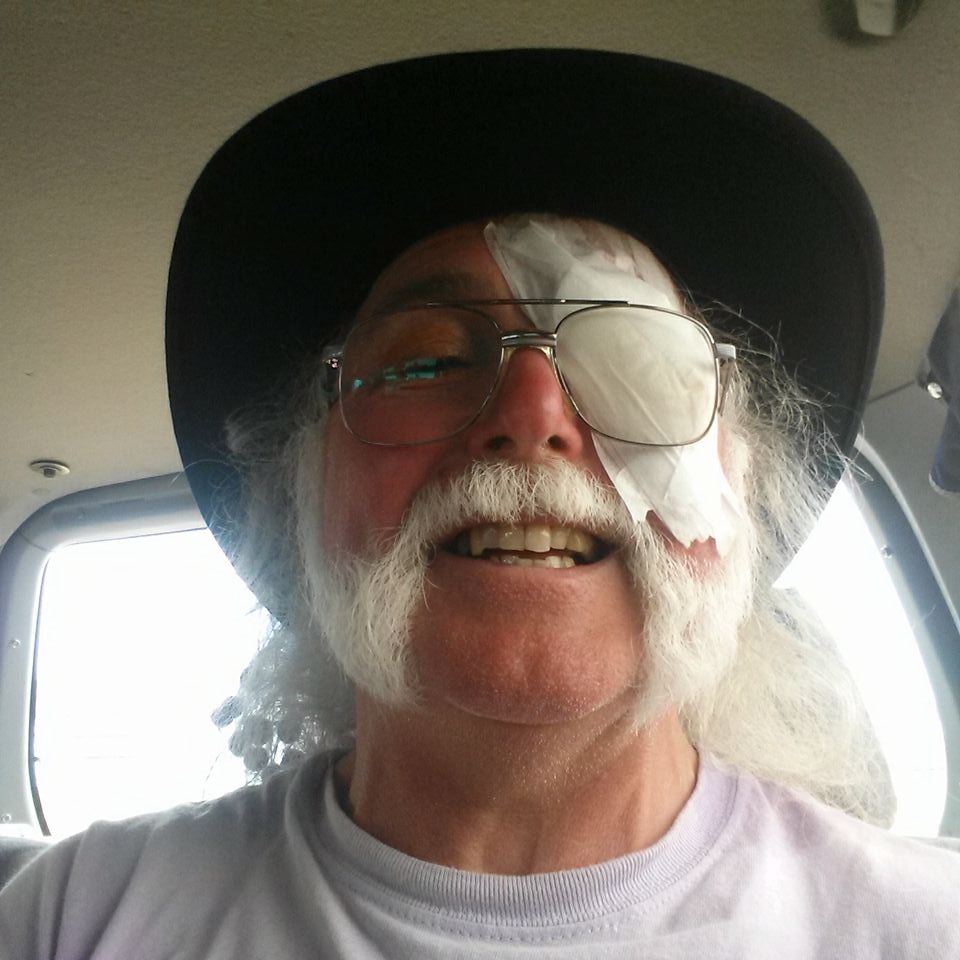 Nice people at Exmouth hospital sorted me. Thank you all. Showering tonight could be fun
I suspect a grain of sand, as we were snorkeling yesterday and staying in the Ningaloo Park,
which does not have showers and you know how sand gets everywhere.

And I really need a shower... Aaaah - found them just outside Exmouth!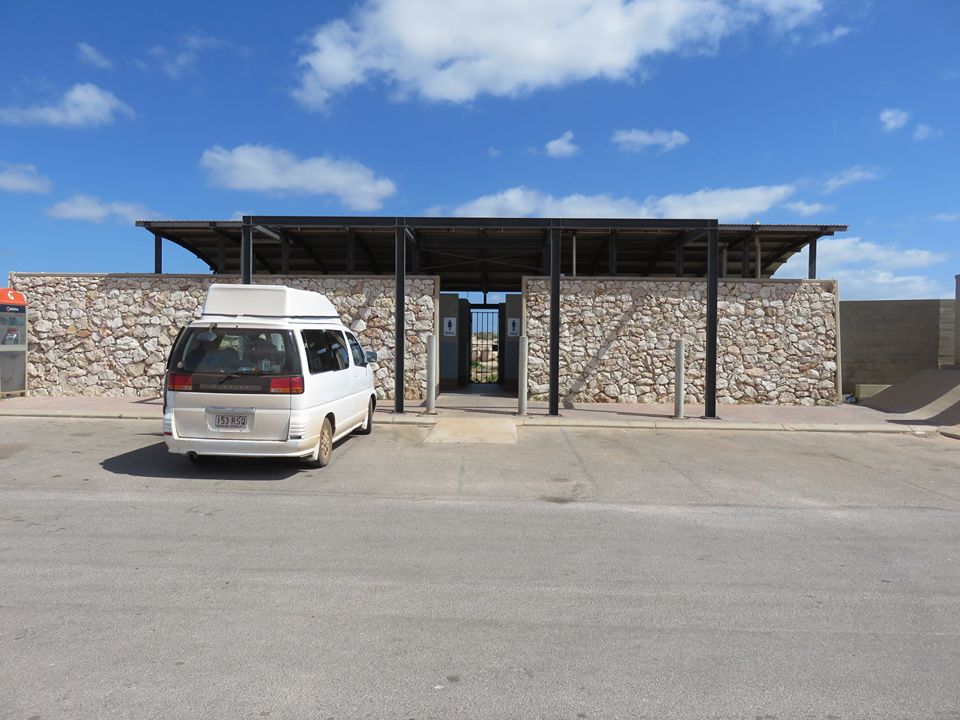 Also require local anaesthetic.... double dose!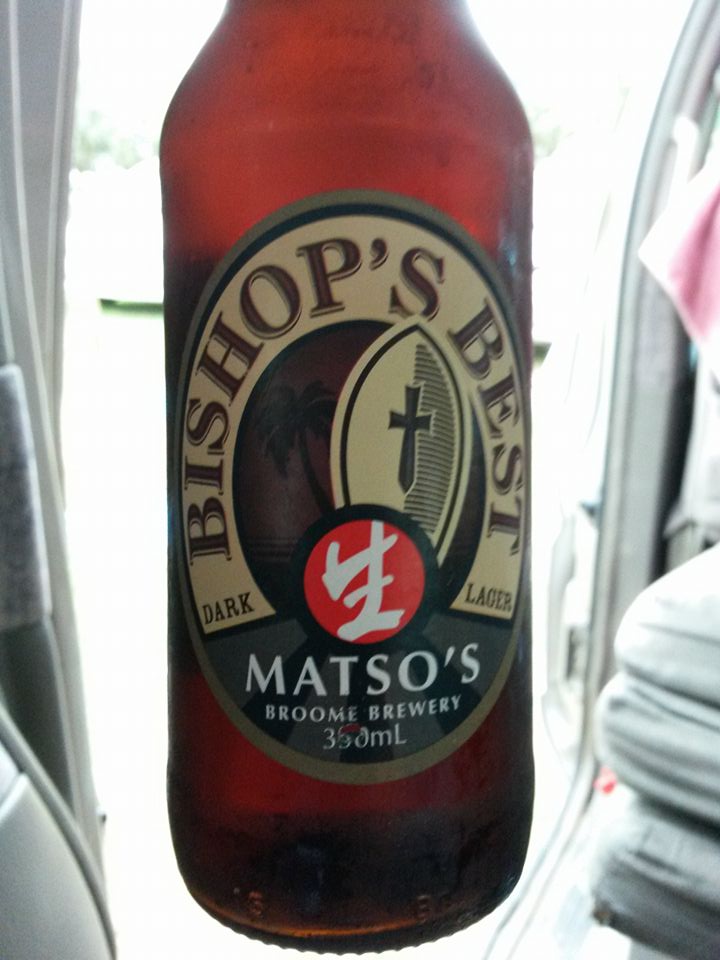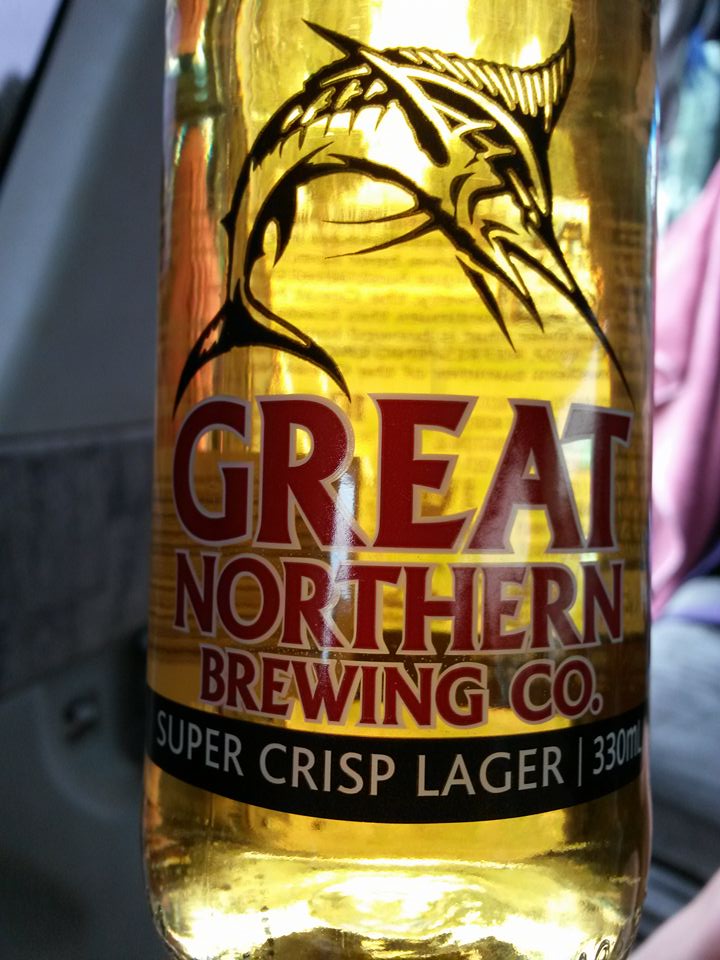 Birds, birds everywhere...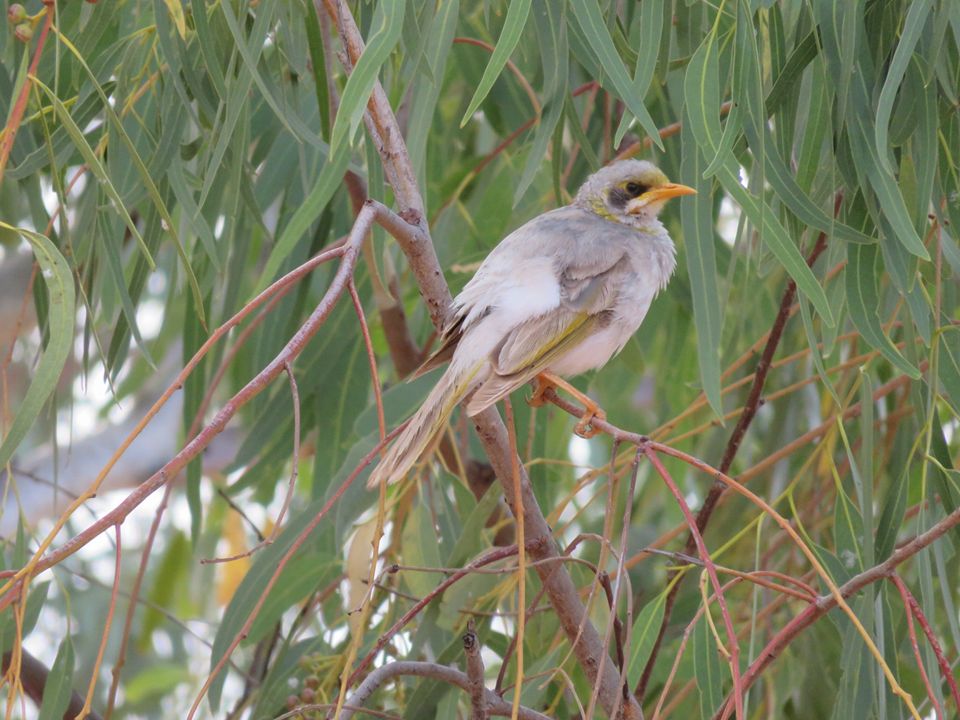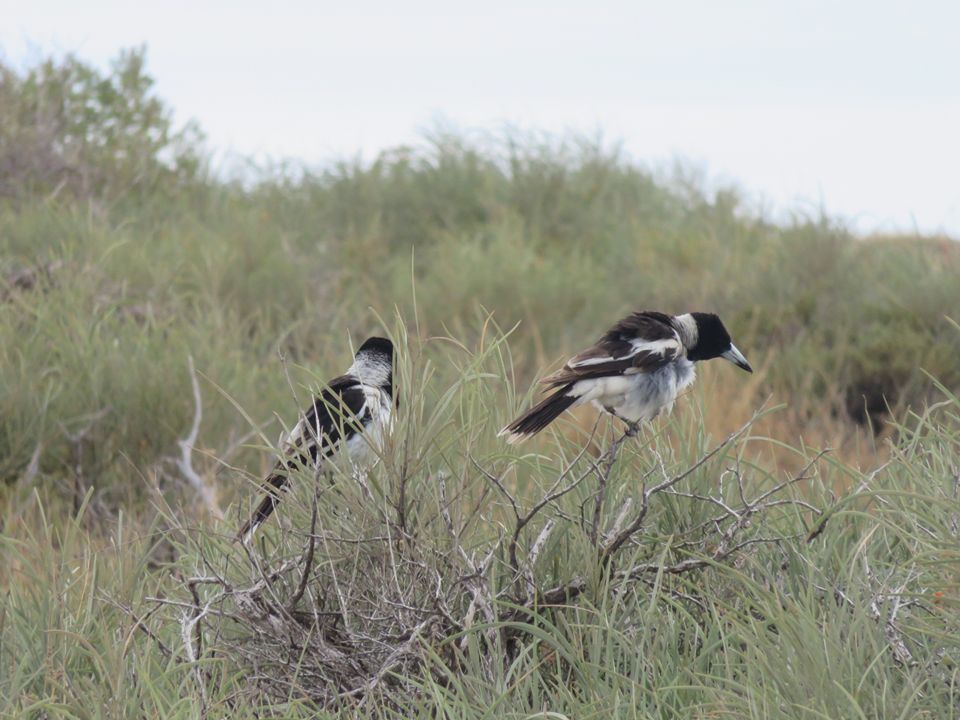 Meanwhile on the beach... A Mincing Gull and Ginormous Turtle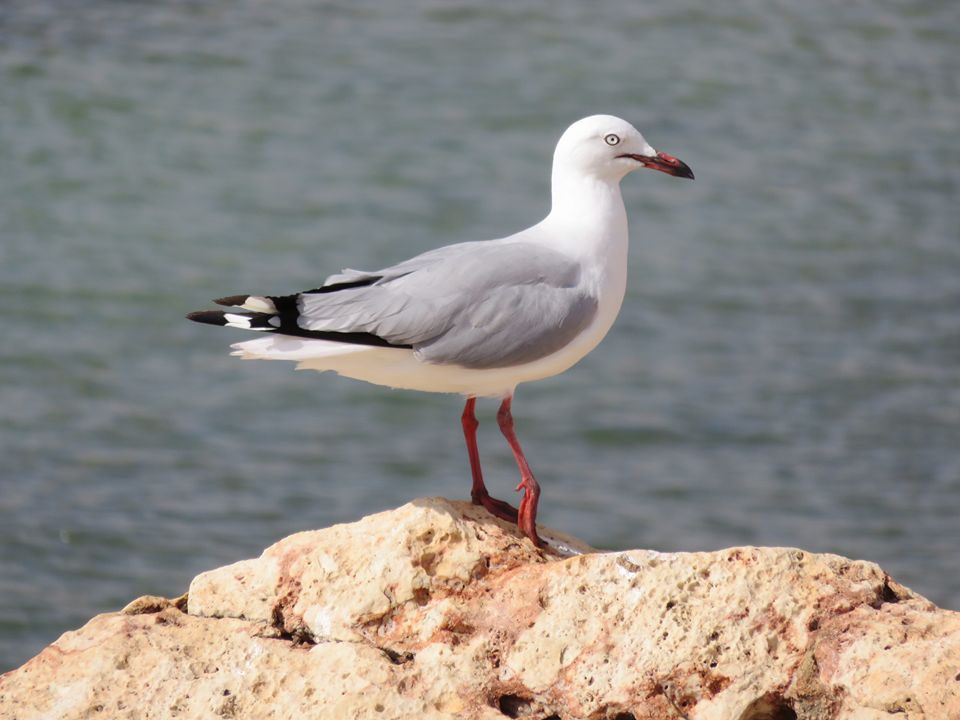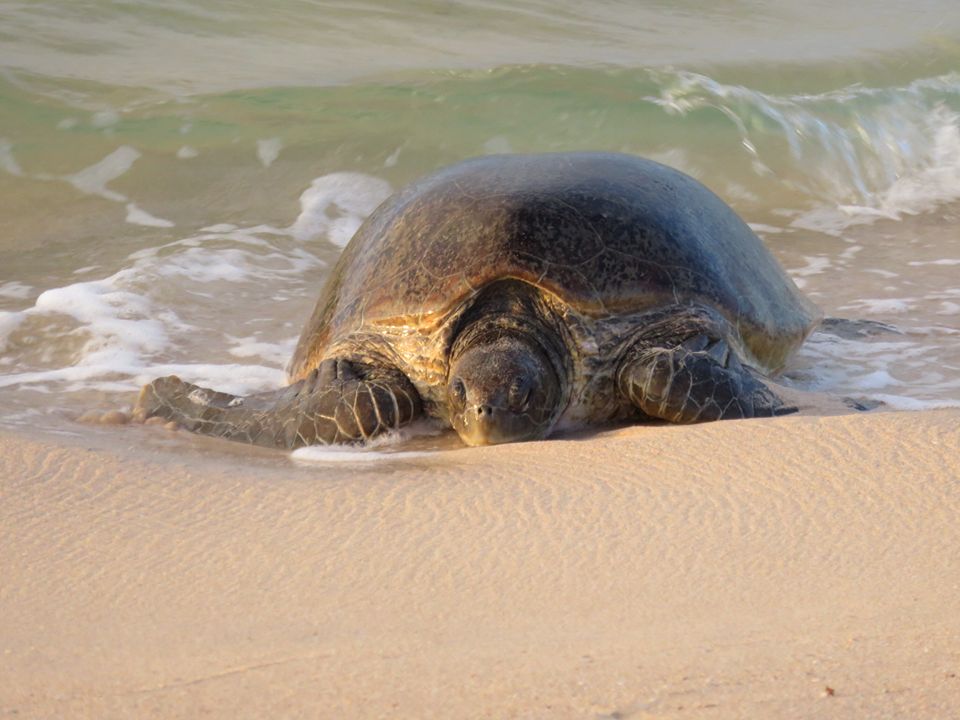 and strolling across the road... Hang on - that's not a bird.... is it?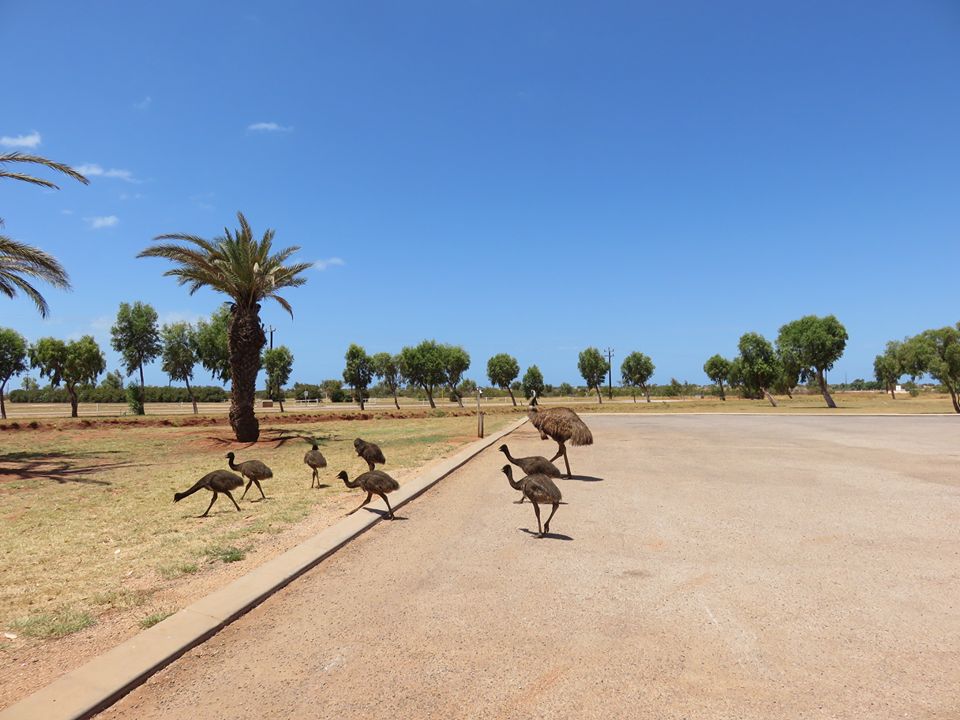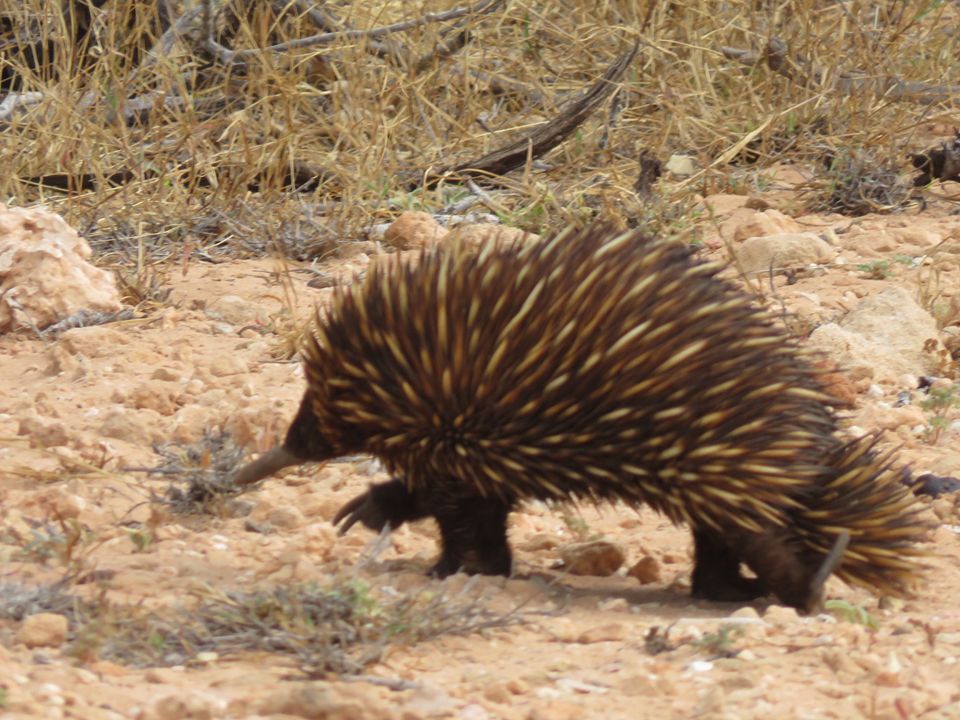 Time for a bit of shadow play...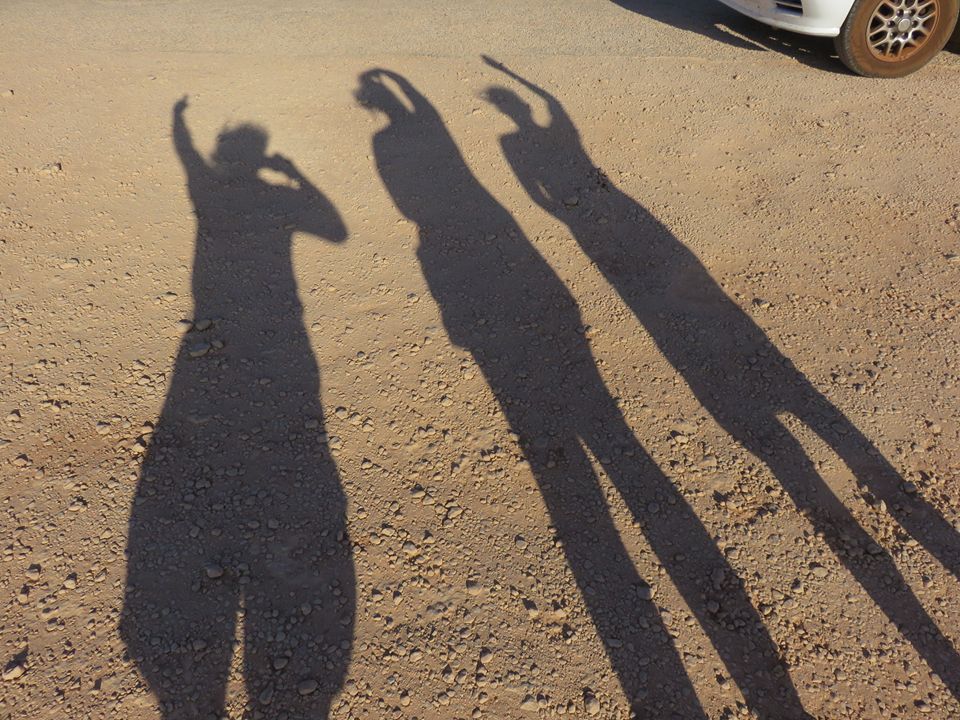 Sunset on Wednesday - it's been a long day - good night all!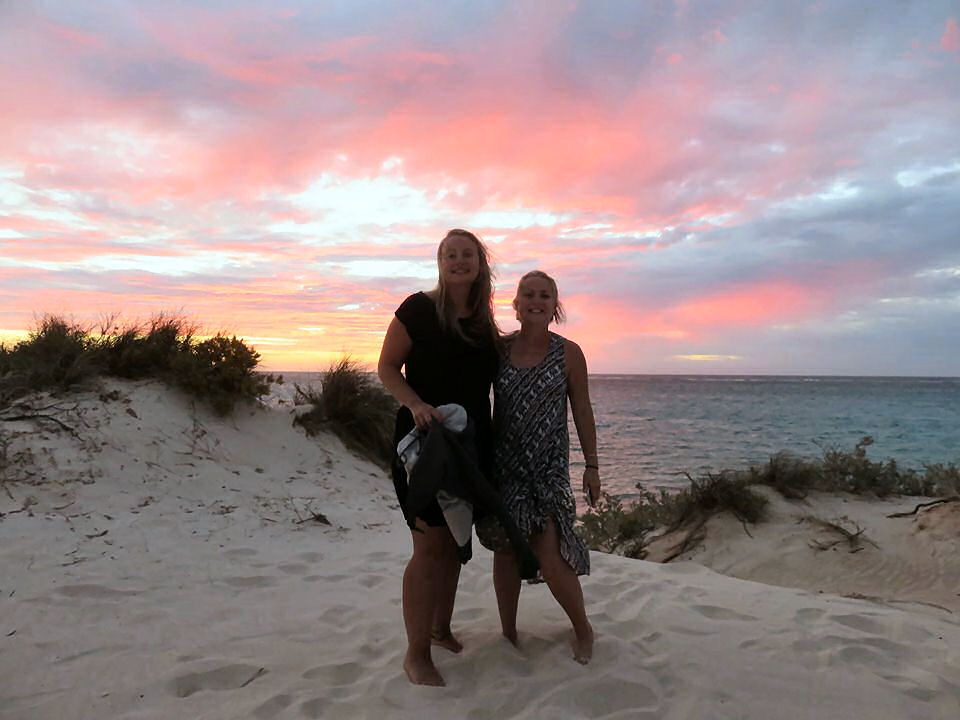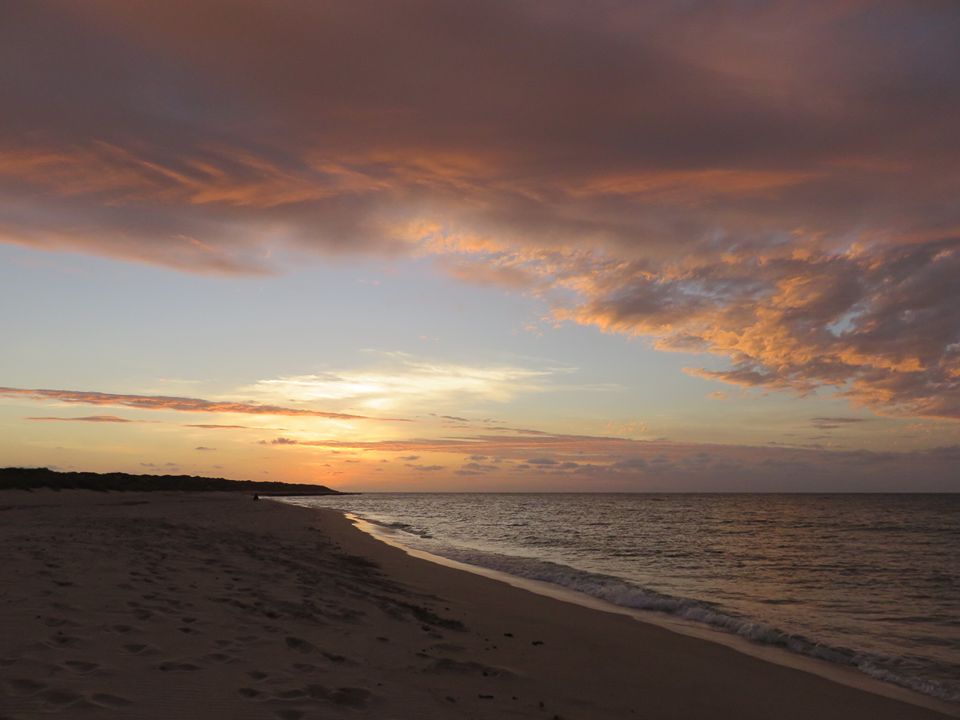 ---

Thursday 27th October - Bed cam - time to climb down that ladder!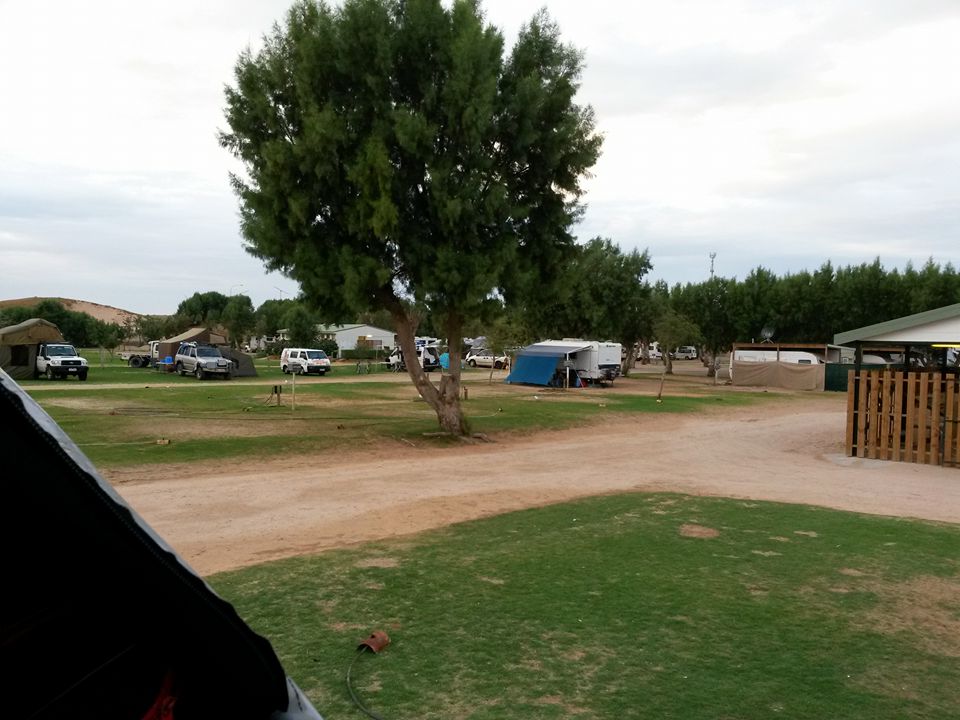 Waiting for breakfast at

Coral Bay

...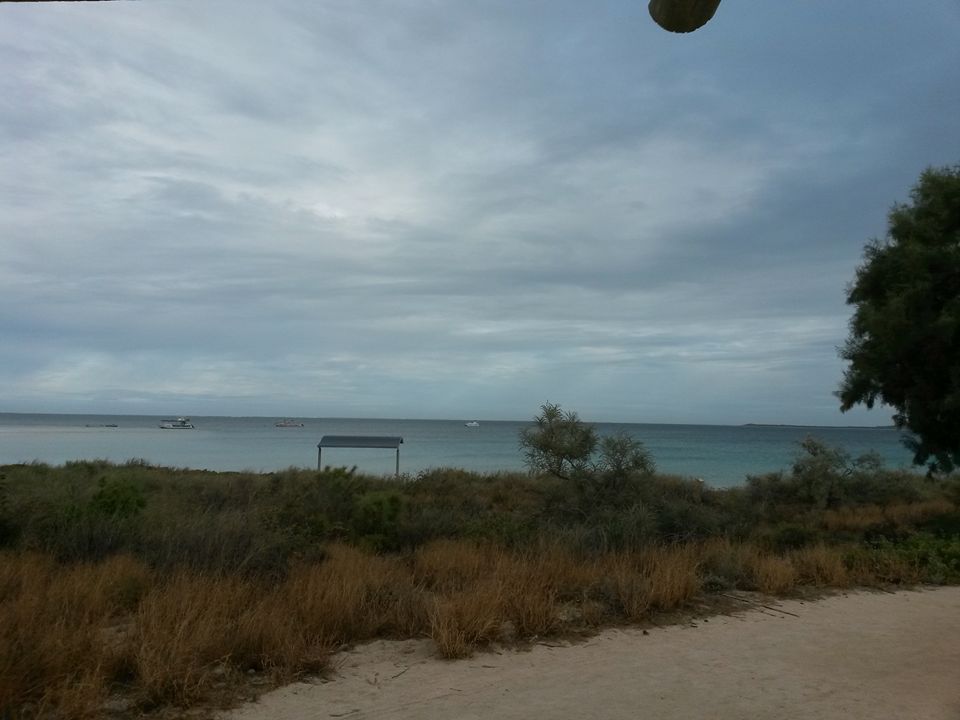 The Full Australian :-) Thank you

Fin's Cafe

- And the coffee was so good :-)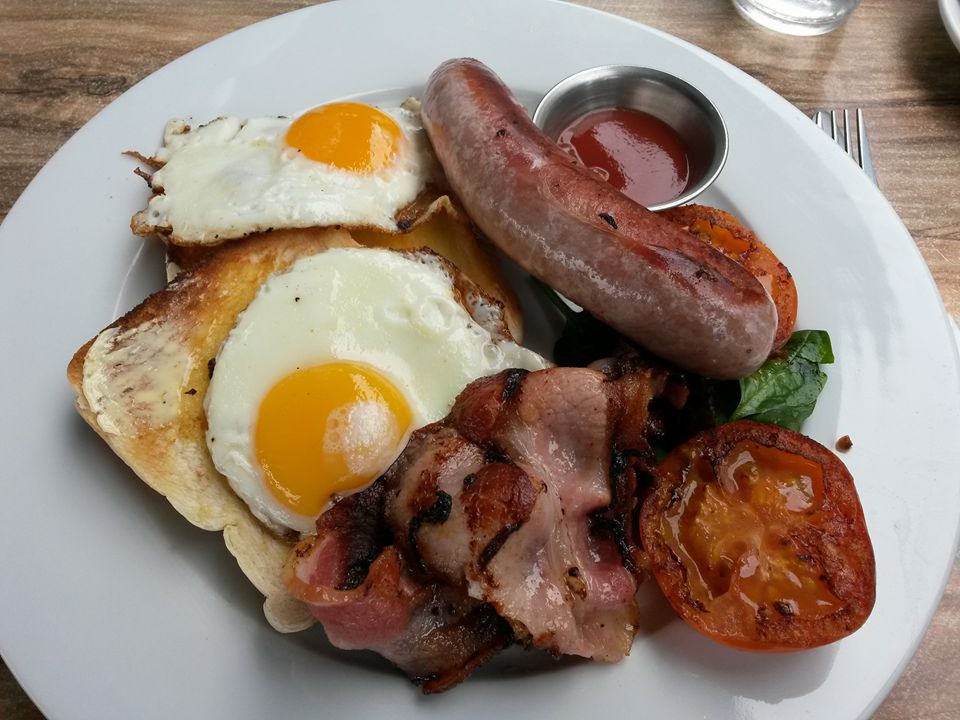 Been snorkelling from glass bottom boat over the coral reef, with turtles and lots of fish.
Thank you Jenny and Donald for a great trip.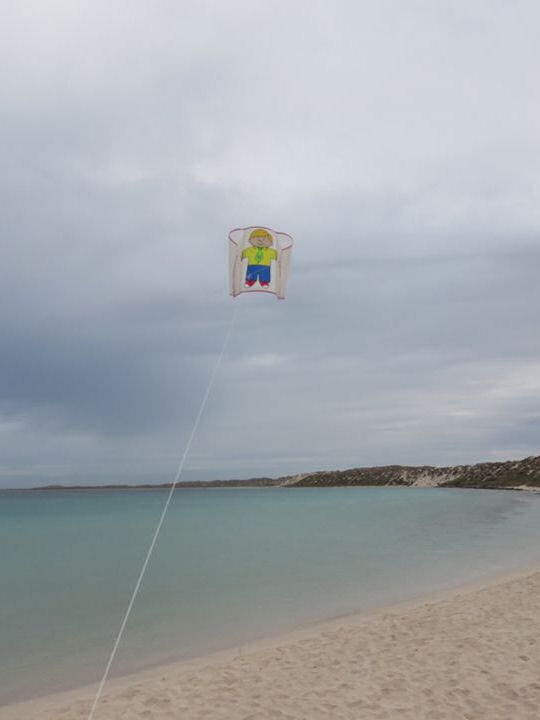 Flat Sam finally takes to the air - but who is holding the line?

Flies, midges and "Noseeums" on the beach - time for drastic action - That's beaten the bu$$ers ;-)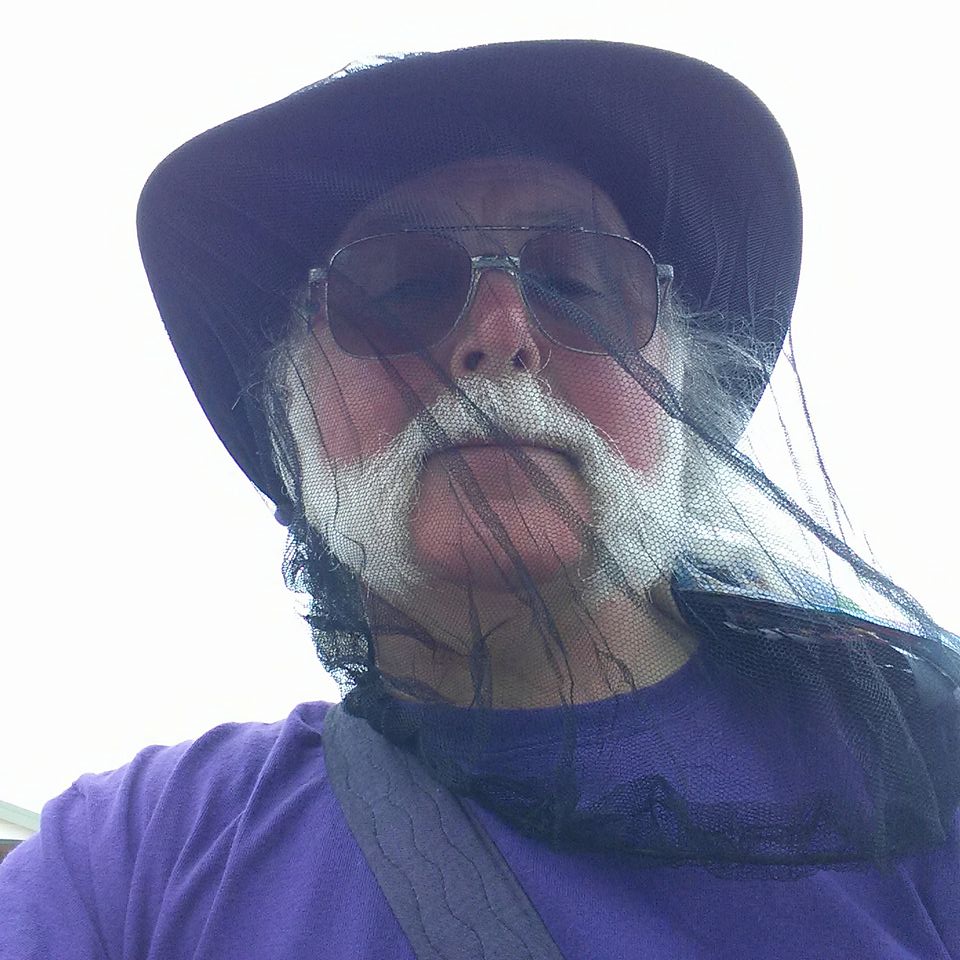 Waiting for our washing, then fish and chips, in the Bayview alfresco restaurant !!!!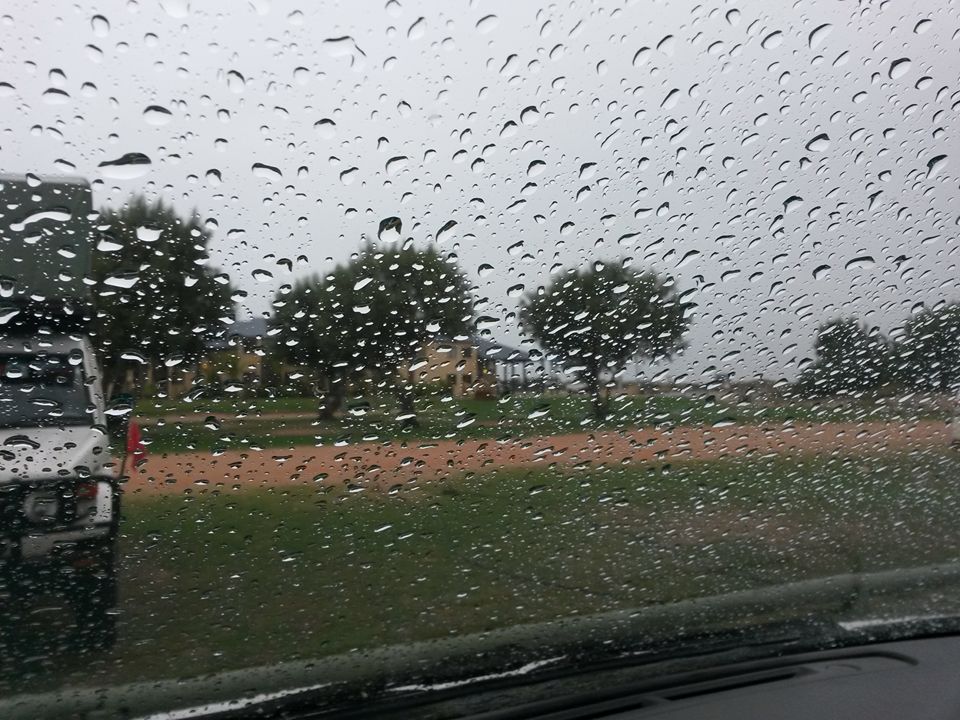 Luckily it rained on our glass bottom boat trip so there were loads more fish :-)
Could do without it now though -

Had fun and games doing our washing, as some nice person (we didn't call them that, obviously) took our washing
out of the dryer, and got a free dry, whilst we were getting our fish and chips. Not all people out there are nice.
So had to guard dryer after our supper. Luckily there is 3G so did some Facebook while waiting.

Another Australian first - Snapper, calimari, crab, prawns & scallops with chips - absolutely fabulous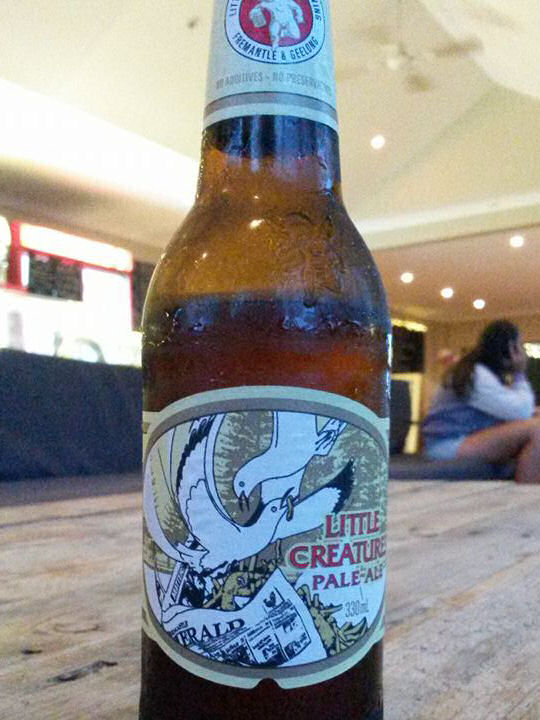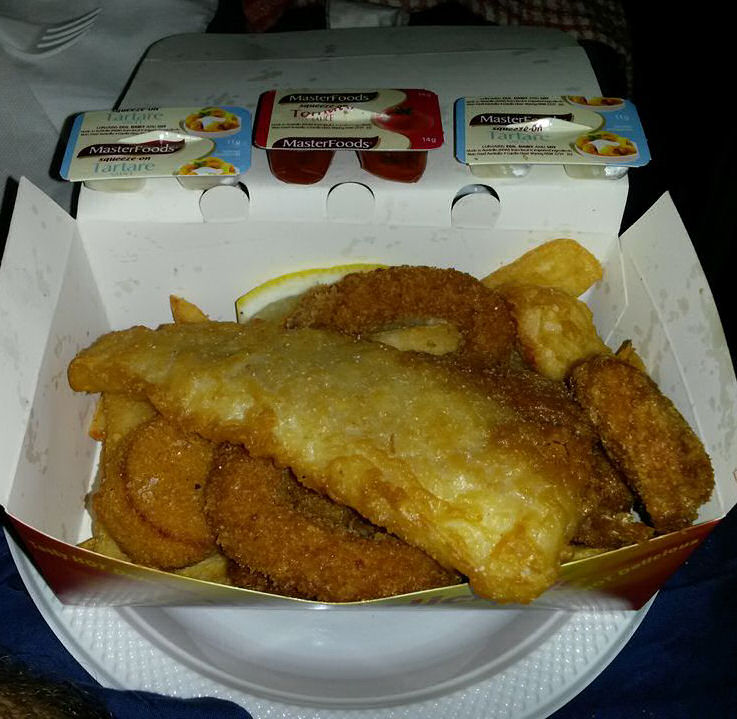 - from the on site restaurant at the Bayview campsite.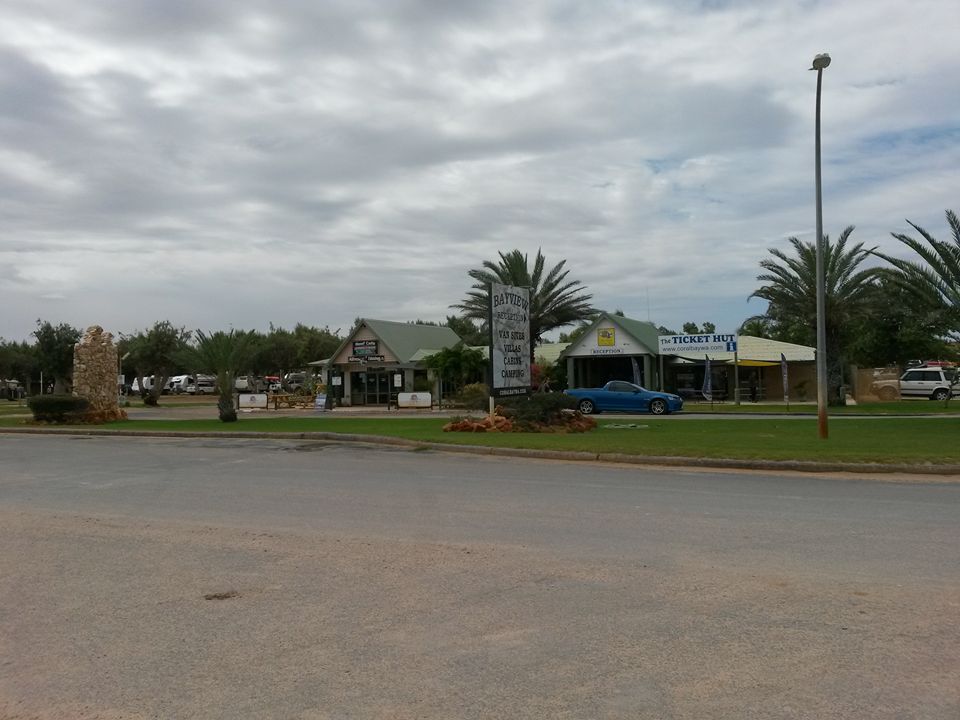 Getting used to checking under toilet seat and in corners!!! Had a shower with the biggest Stick insect I have ever seen.
Sadly you don't take a camera in the shower with you and I forgot to go back after shower :-(
---

Friday 28th October - Good morning from Bayview campsite in Coral Bay. We have travelled over 2500k so far.
We decided to push up north as fast as we could, up the 95 then turn west through

Karijini National Park

, heading
for Exmouth & the Ningaloo coast, then gently trickle down the west coast to

Coral Bay

,

Shark Bay

&

Carnarvon

.
Can't believe I've been here 9 days 🙂

Sunning on the beach at Coral Bay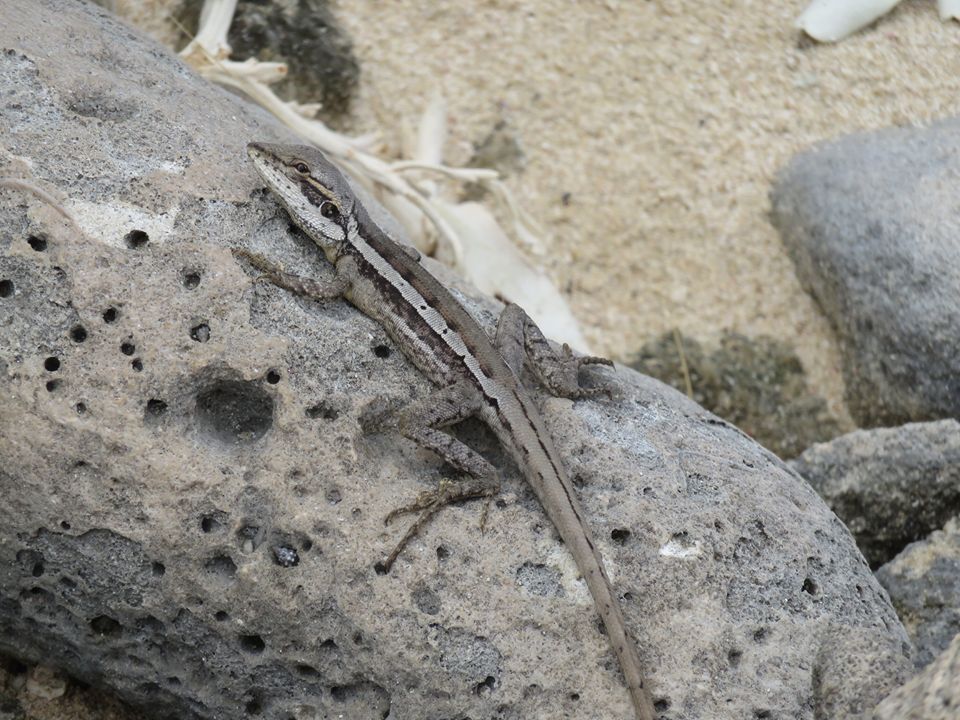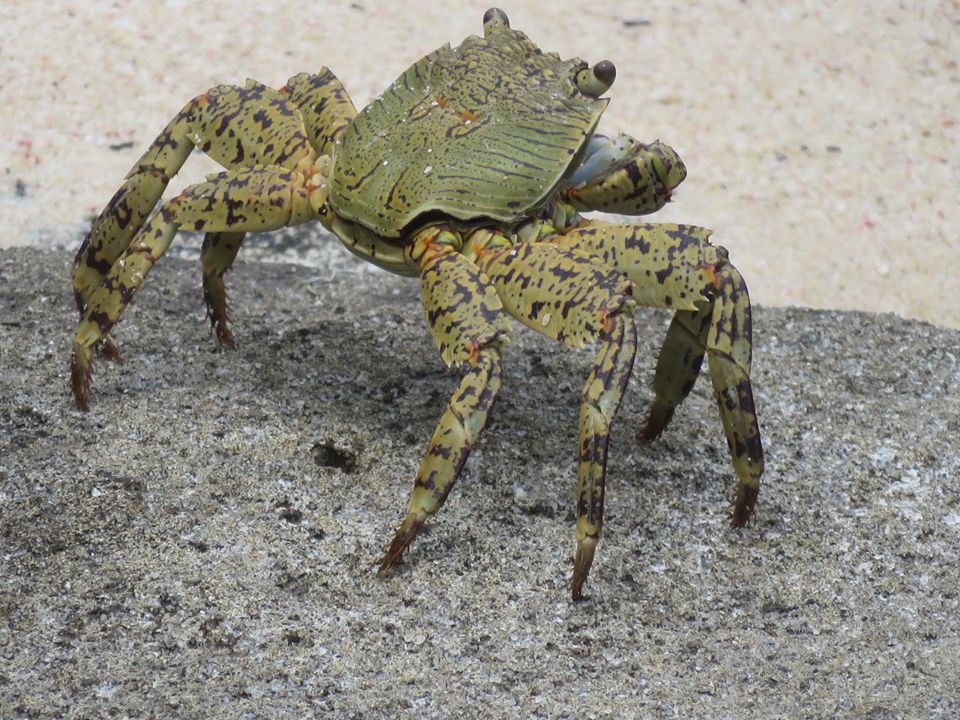 Had a panic this morning 28th October. Whilst cooking breakfast at the BarBQ area on site,
Alice went back to camper to collect washing up liquid, but could not open the tailgate????
Camper company got another slating, nobody expects perfect, but there have been several issues :-(
We were just about to call for roadside assistance, but first I though I do some investigating, only to find
after some rearranging of stuff in the back, that a tea towel had fallen & got caught in the door lock.......oh dear!!
So Ria could get her arm down the small gap, pulling on the tea Towel, Alice turning the drivers door key, backwards & forwards and me releasing the tailgate handle, pushing & shoving, we finally gained access to the on board kitchen.
Normal service will resume.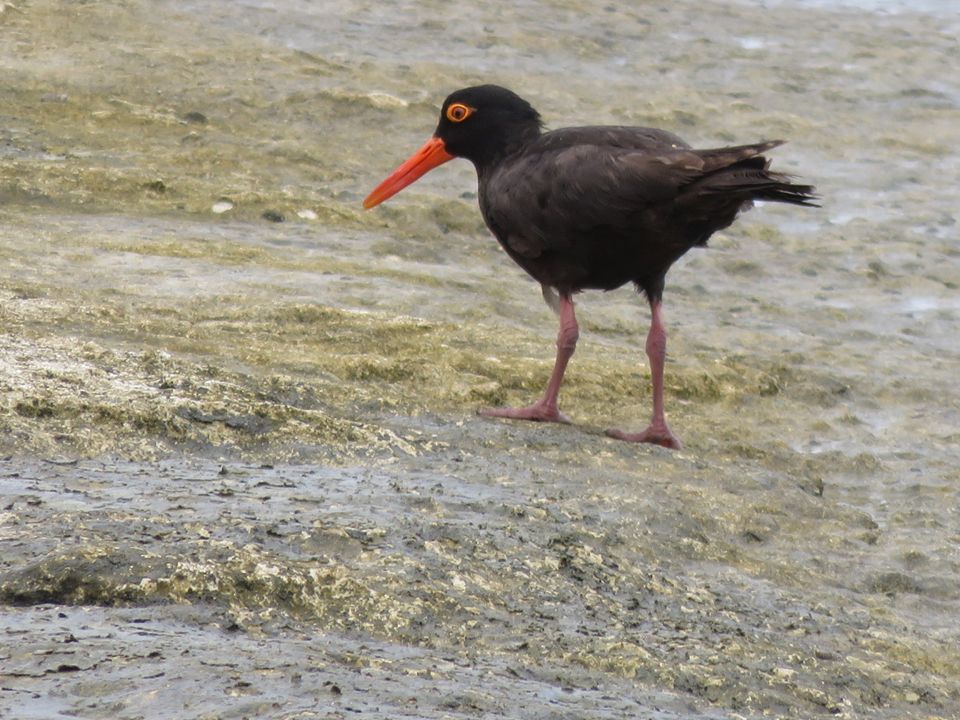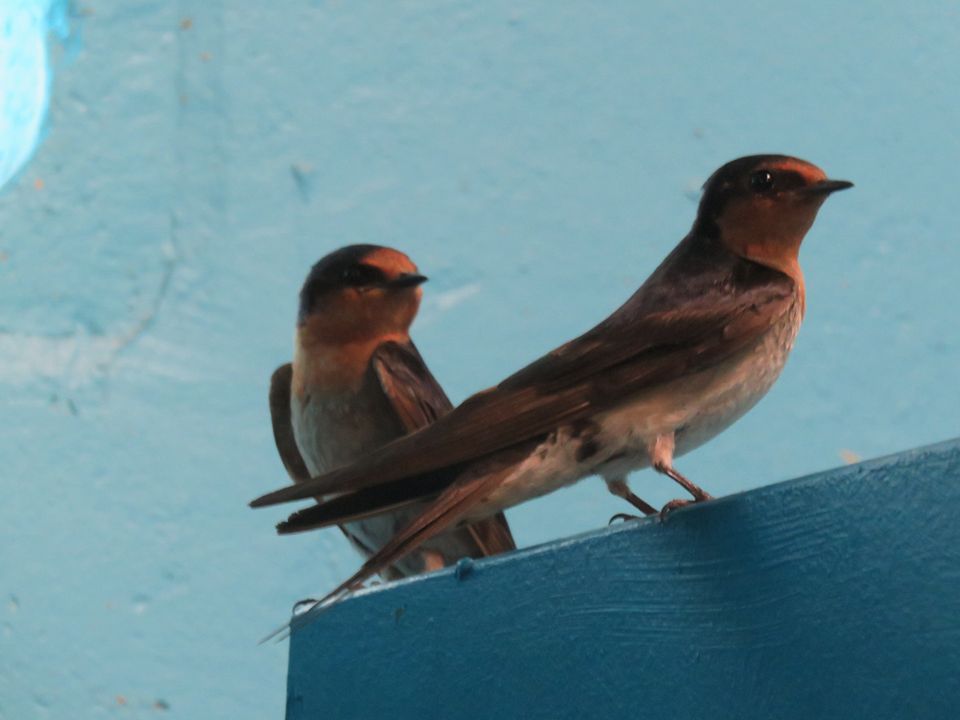 While the girls are snorkeling with rays and sharks at

Ningaloo Reef Dive & Snorkel

,
See Ria's FB photo album

HERE

- I'm looking for sharks at the

shark nursery

, but sadly no sharks
- supposed to be whale watching today, but tour was cancelled, not enough participants :-(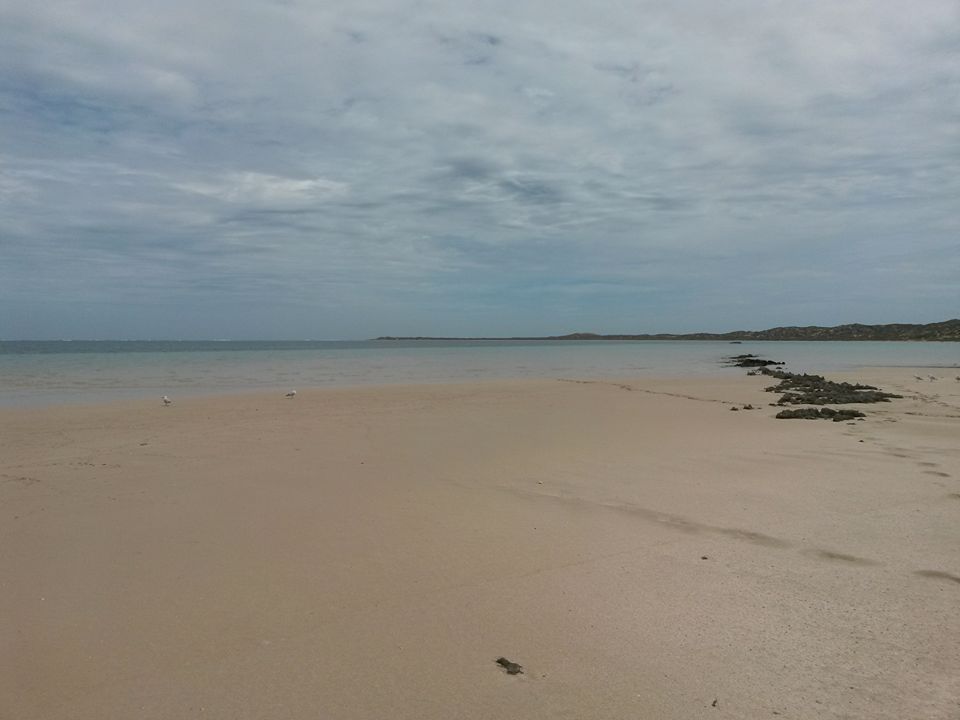 Chilling in the shade after lunch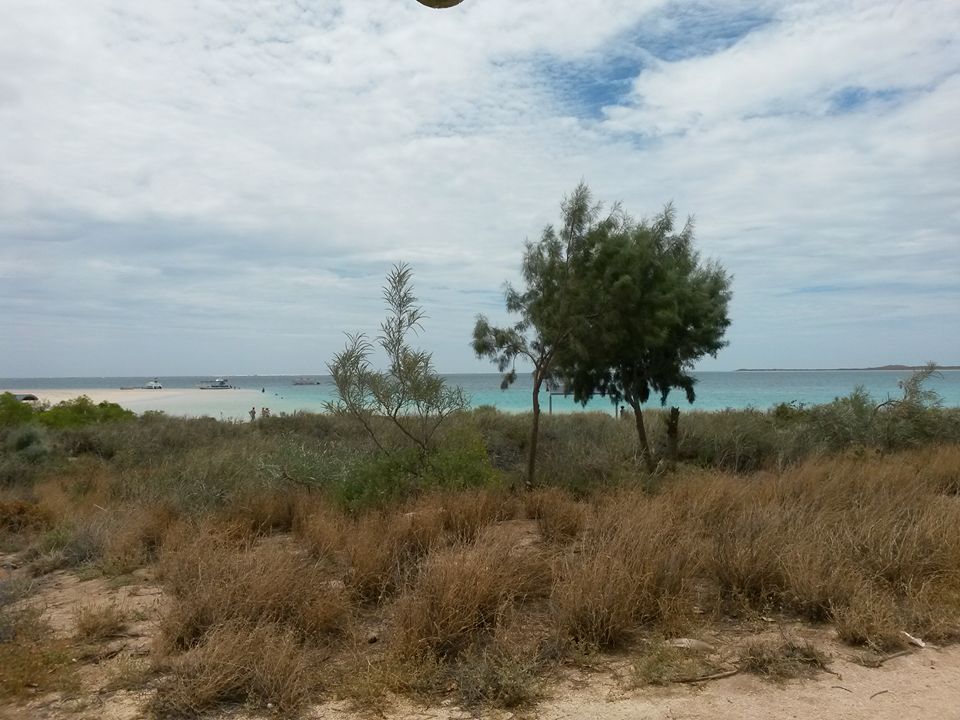 Didn't think it was going to be much of a sunset last night what with cloud and rain, but OZ did not let us down.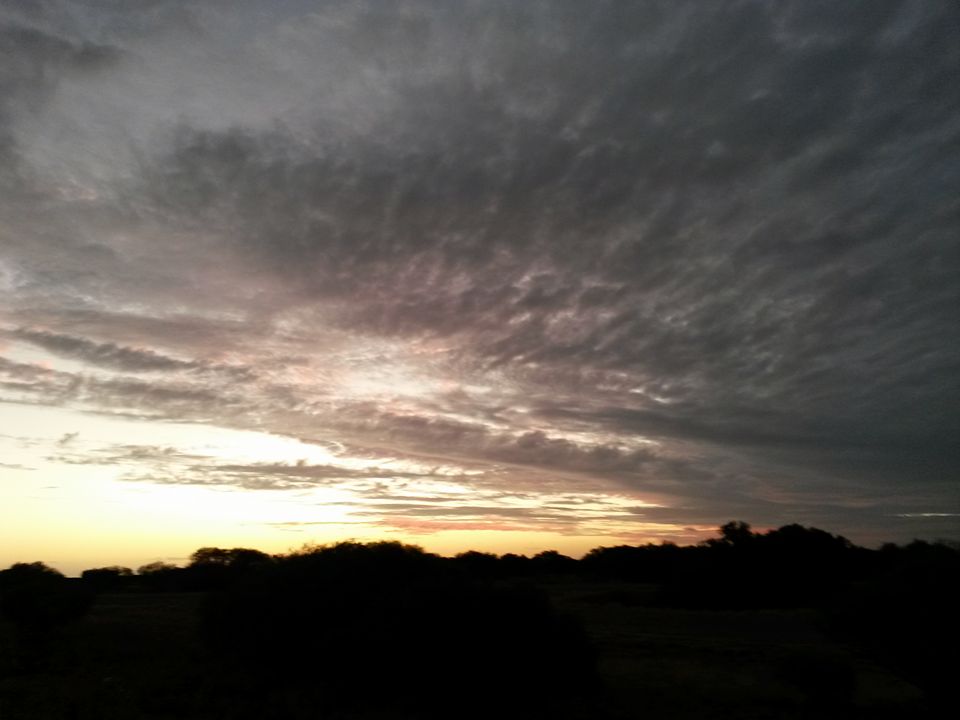 We have been using Wikicamp App to search for campsites, it is particularly for free campsites, So tonight We are heading for a free campsite, just outside Carnarvon, which was just a layby, nowhere to pull right off the road. I for one didn't fancy being that close to the road, with road trains whizzing by feet from the camper.
So we found a pay campsite very near Carnarvon, but could we make it before it closes? Just then we fly past a rest stop which is not shown on Wikicamp, but has cars with people obviously preparing to stay the night. Do we stop or don't we?
Finally the girls convinced me to turn round. You can get fined for camping illegally at rest spots and then we are not allowed to drive in the dark????? So we joined the others and hoped the evening and night would we uneventful. Had a lovely sausage and mash with onion gravy with peas, sitting inside camper as it was quite windy and cold, with some beers and wine recalling our day.
Finally fatigue gets the better of us and we retire for the night. I had not been asleep long, when I hear a very loud generator start up and that's why I writing this now (at some ungodly hour), the generator is part of a huge refrigerated Road train that has pulled in for the night.
The driver of the road train is not popular :-( :-( :-( And now it's started to rain ????



---

Saturday 29th October - A proper Breakfast with mushrooms, cooked by Chinese in Carnavon WA
I had no idea what I was going to get it was just called the BIG breaky ;-) I was not disappointed :-)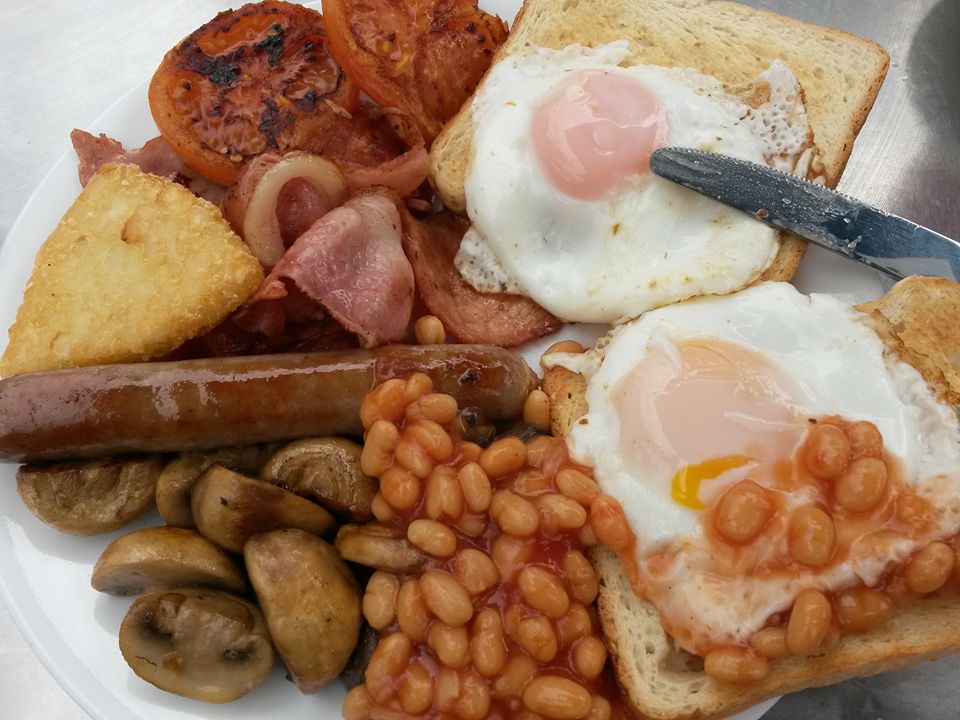 Not only did it look great, it tasted great and I was ready for it, as I had to drive 120k before breakfast.

Food in

Woolworths

Carnarvon - and booze in

BWS

(of course)



Hullo.... somebody's got a sweet tooth!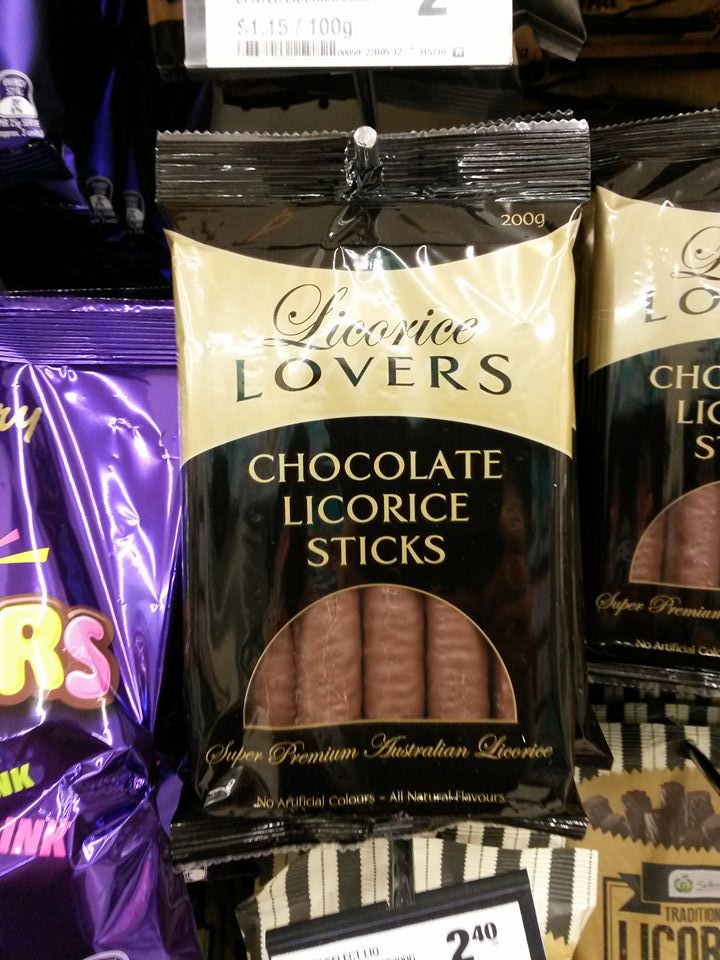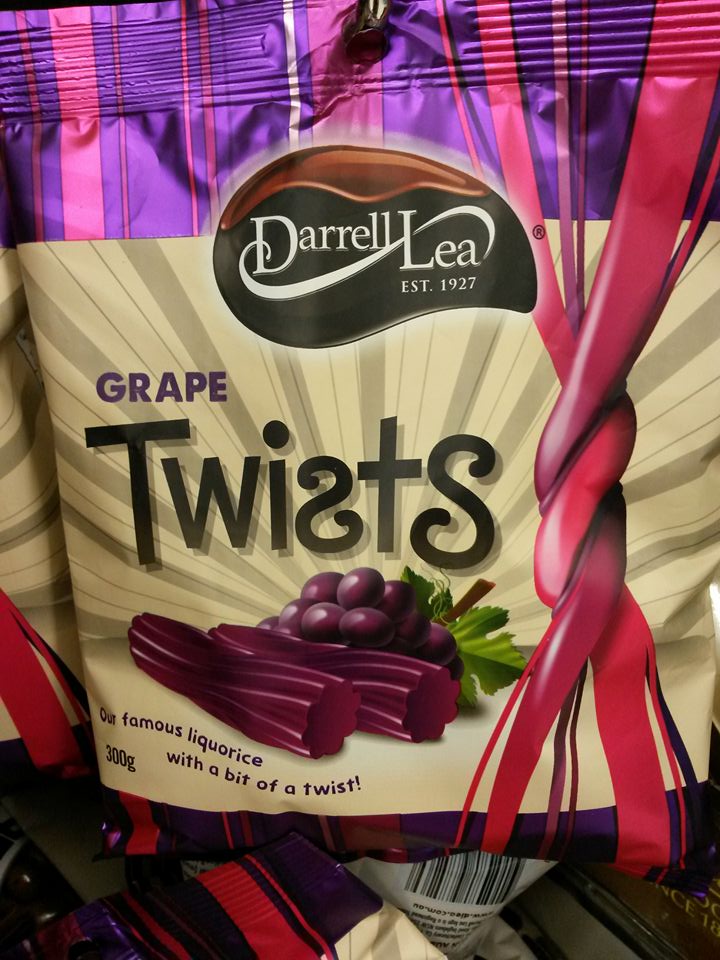 We need some of that chicken - and then something for Hallowe'en!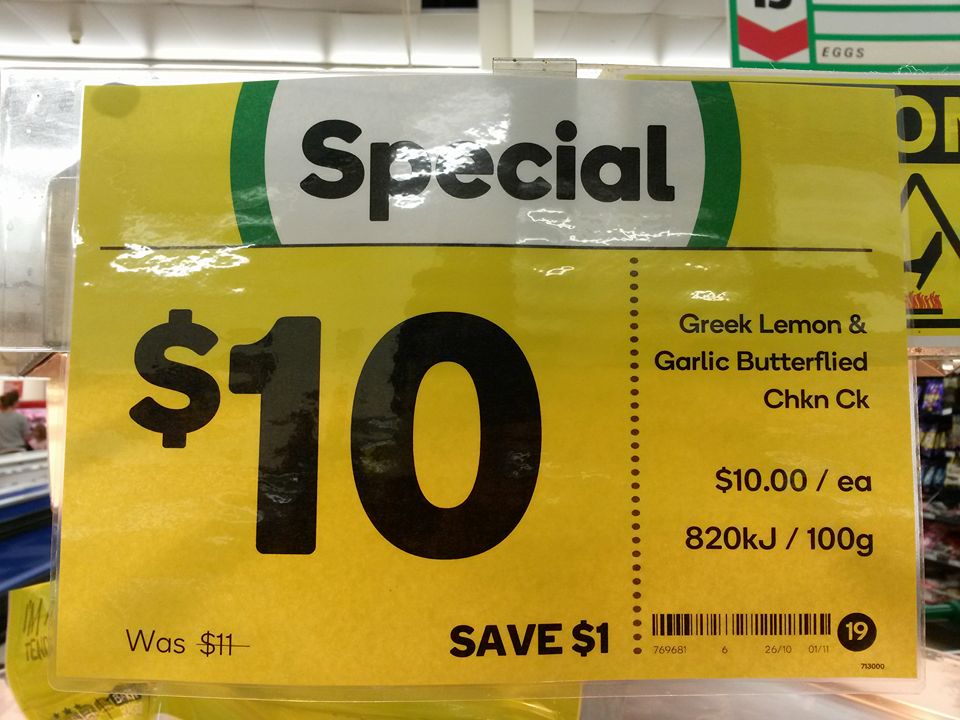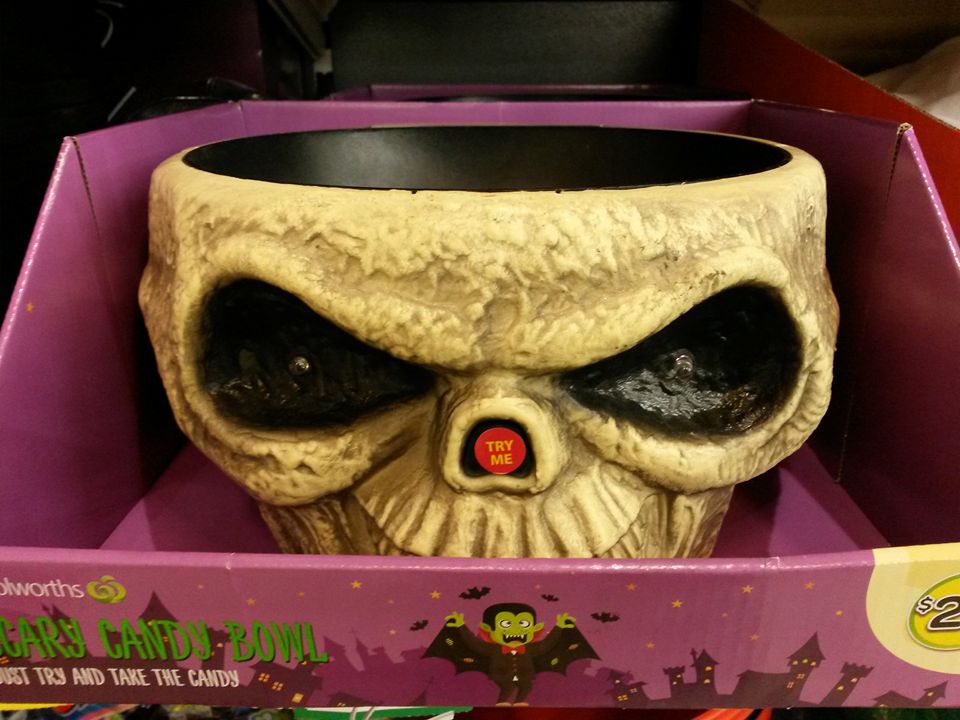 Kevin look, look, flying in its native land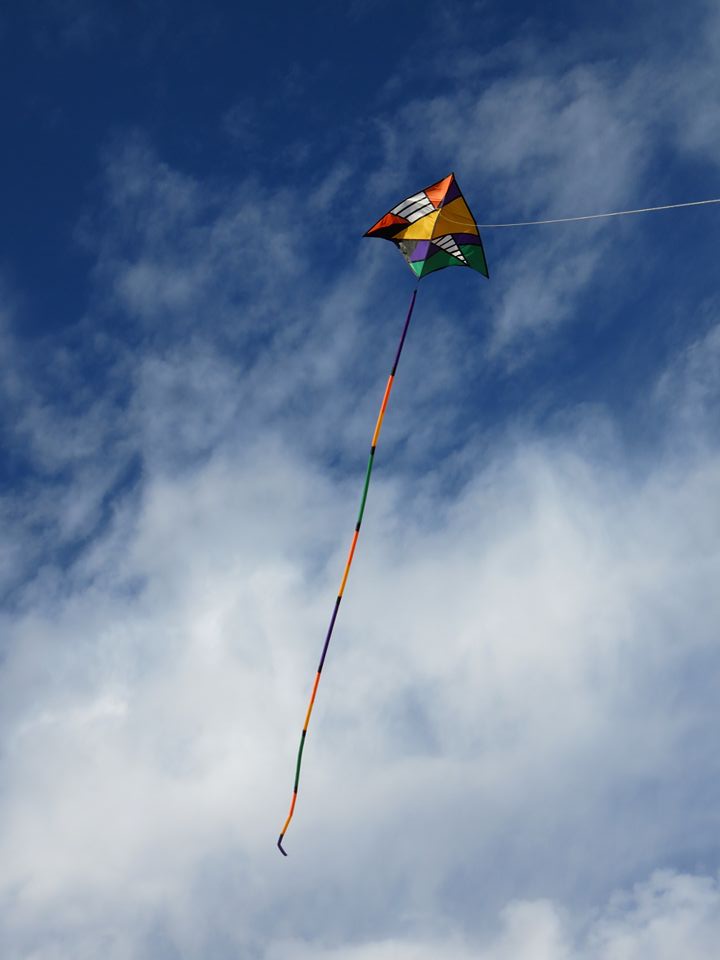 It must be Hallowe'en... Find the engineer who laid this track and tell him to lay off the beer!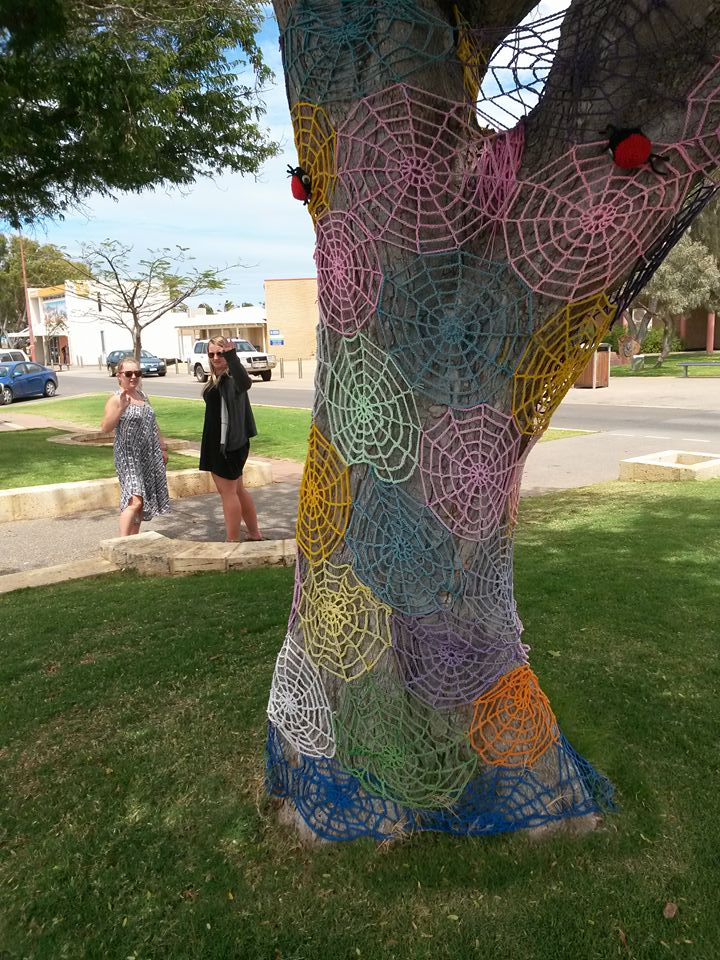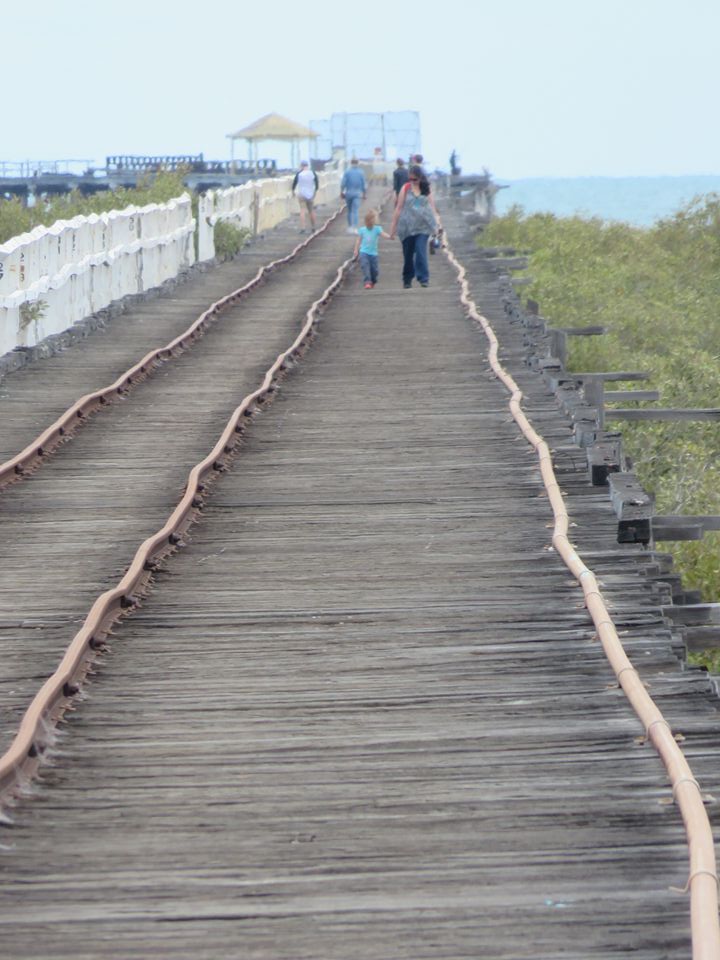 It was a ruddy long walk - about a mile at a guess!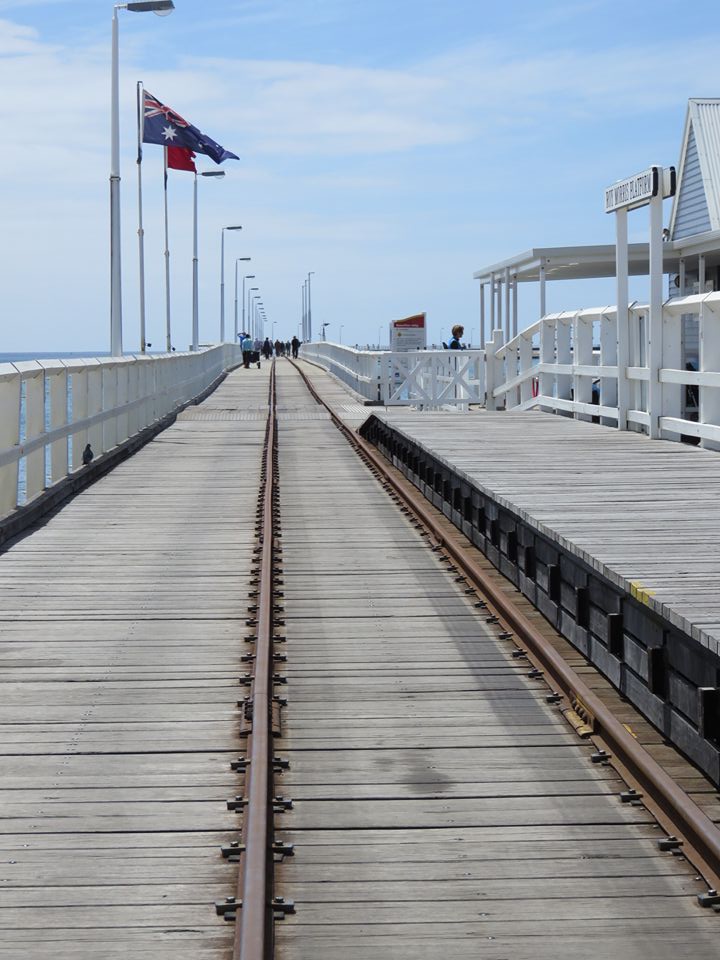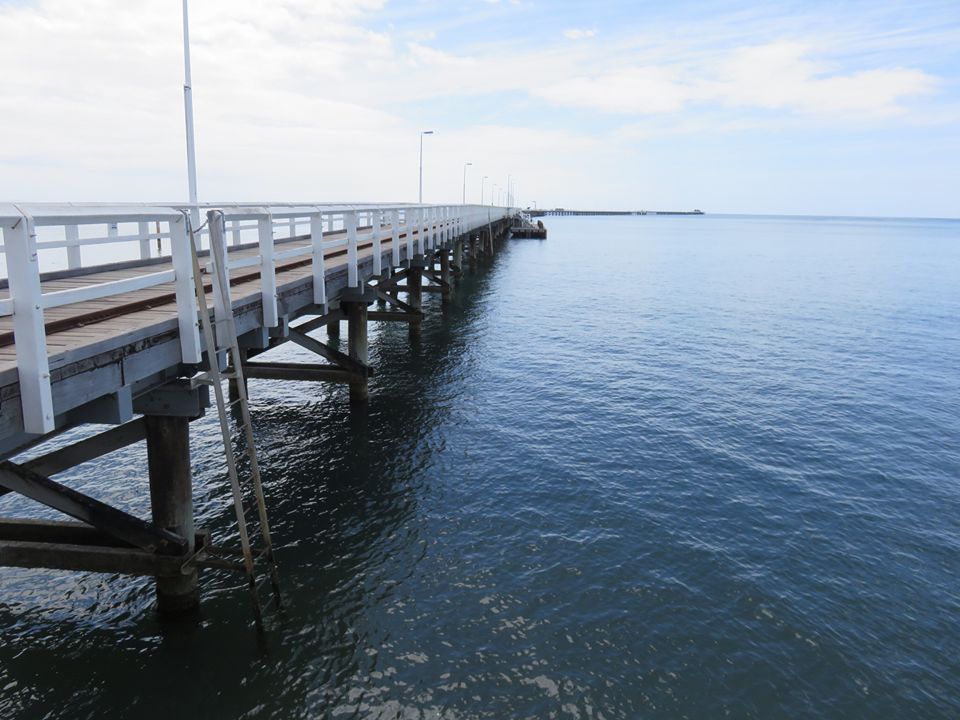 Typical Git projects? Blown up, bu**ered and abandoned!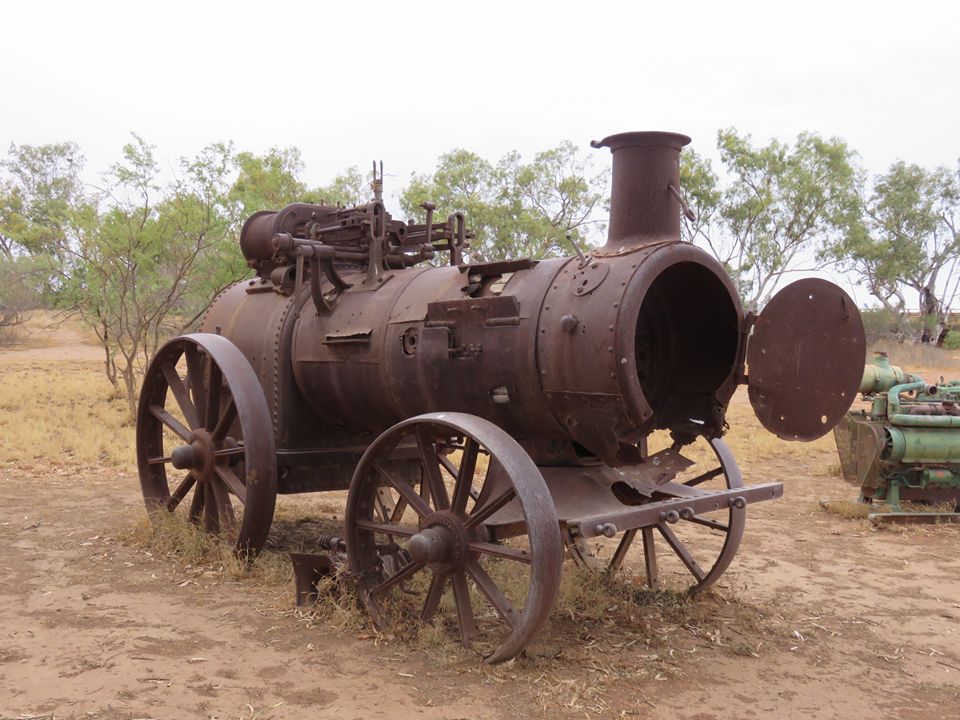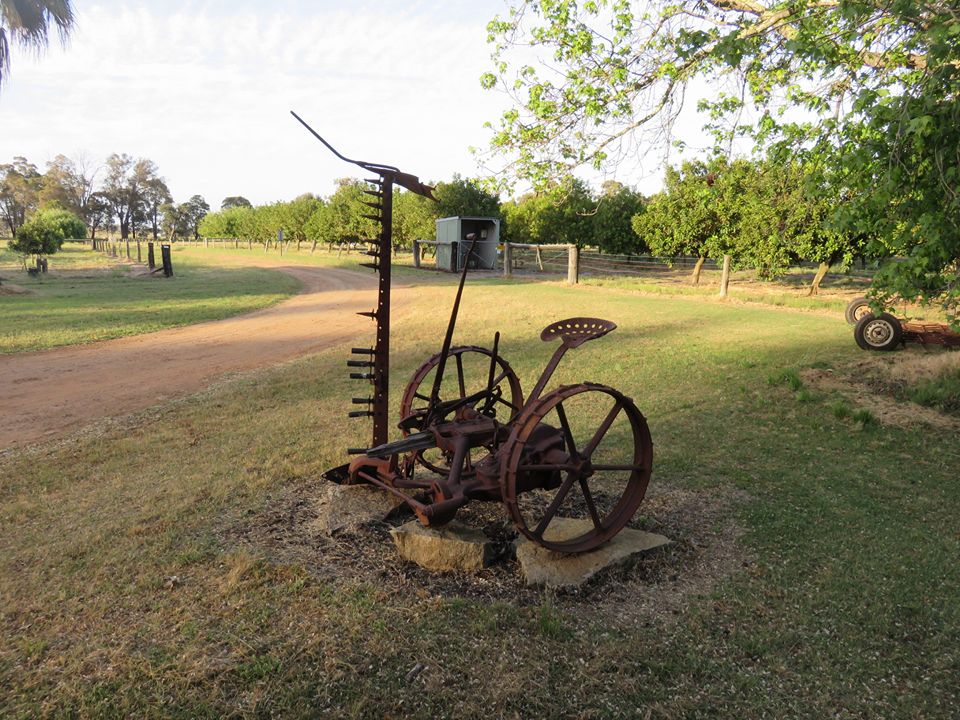 This is a track beside Shark Bay Rd, Hamelin Pool, WA - our free campsite for tonight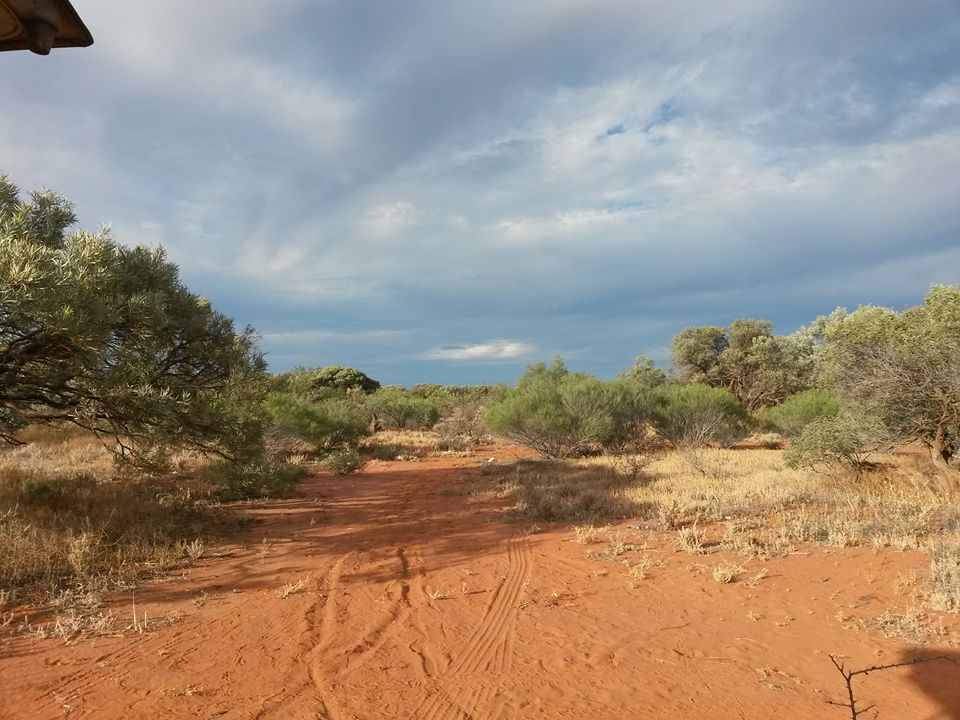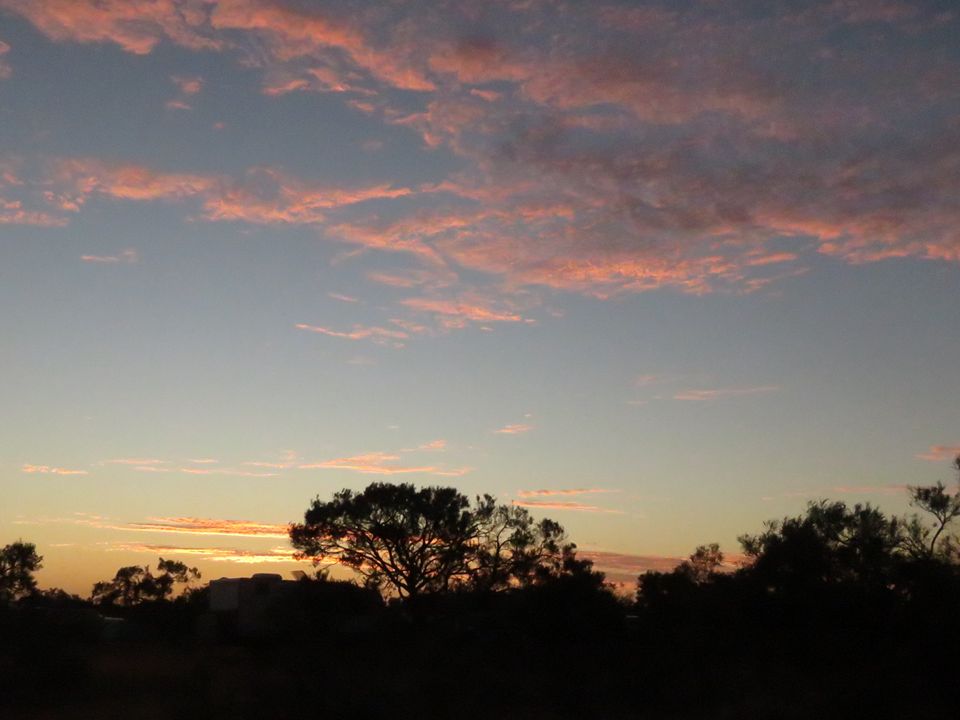 Most campsites want $45-$55 a night, without power, so free camping creates beer money.
The Grumpy Old Gits would love it <3

Tuna Salad for supper (too windy to cook). Well done Alice and Ria <3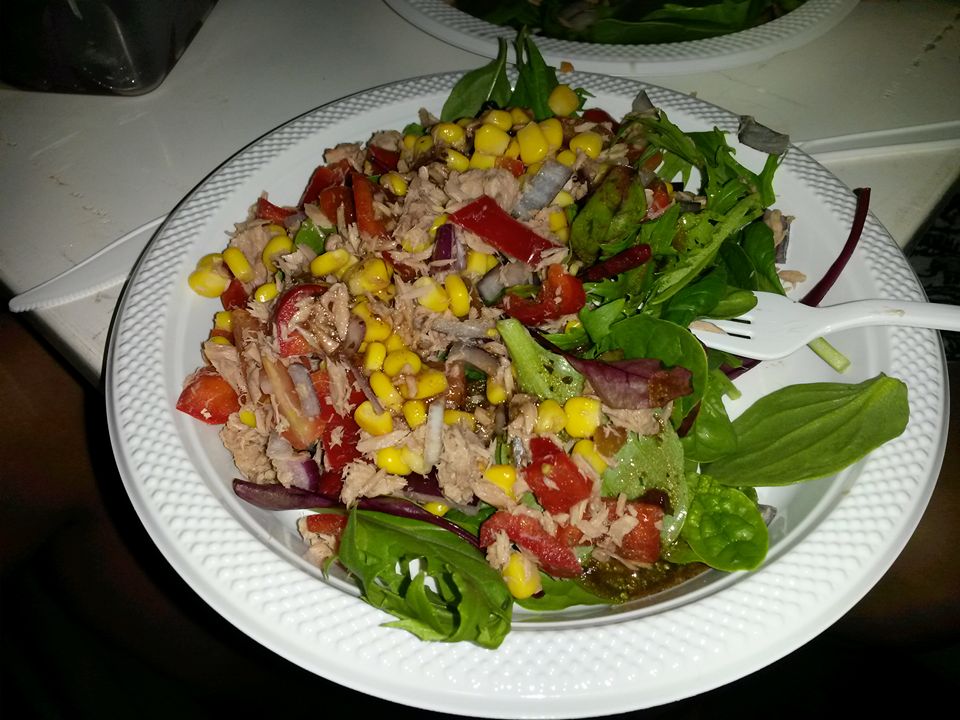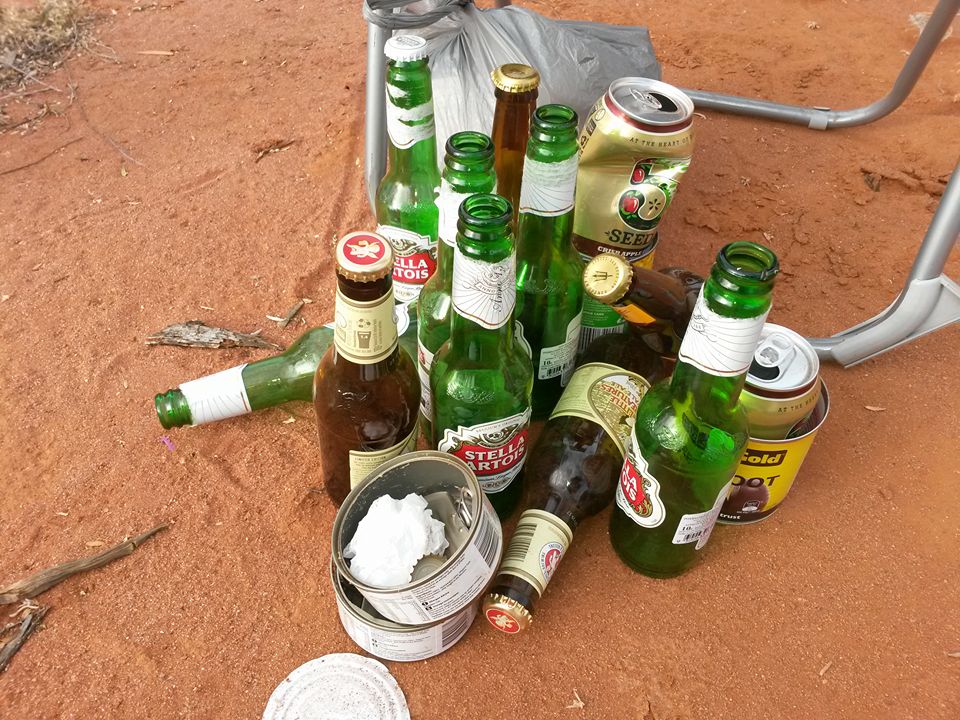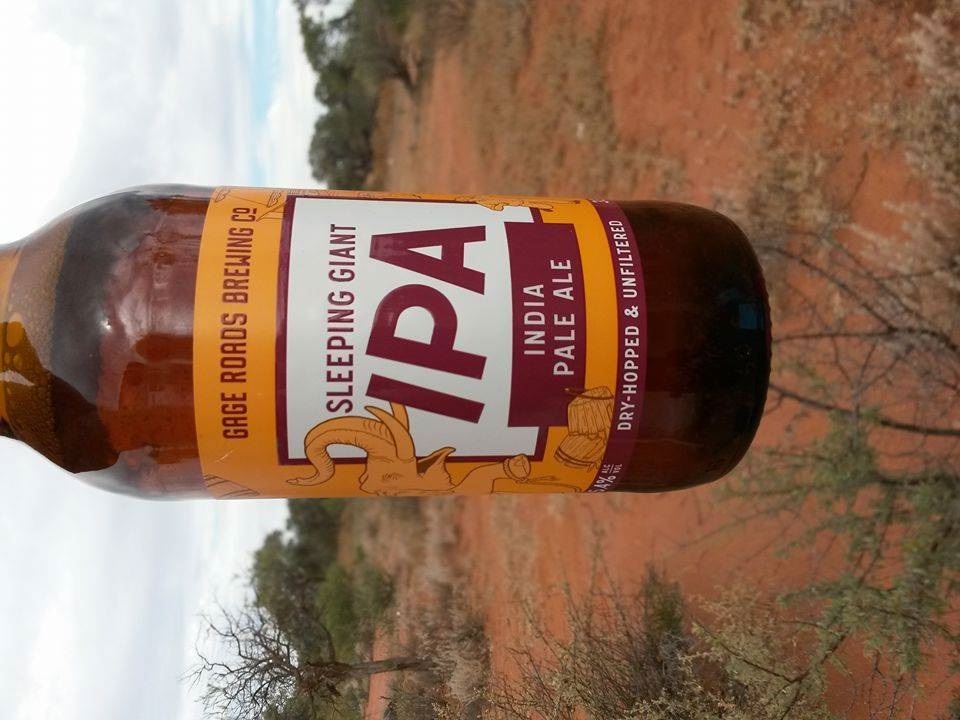 Sleeping giant IPA - Had to be tried - Next stop

Shark Bay

...

Youtube Video

(not Keith)

---

Sunday 30th October - Bedcam - Good morning :-) and I think you need another BedCam view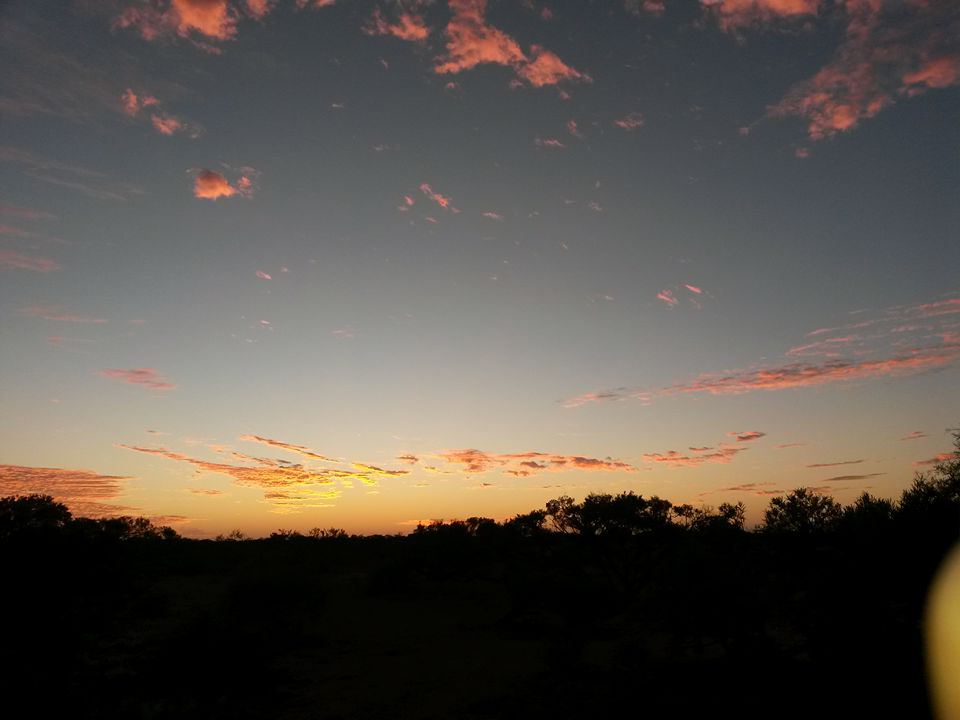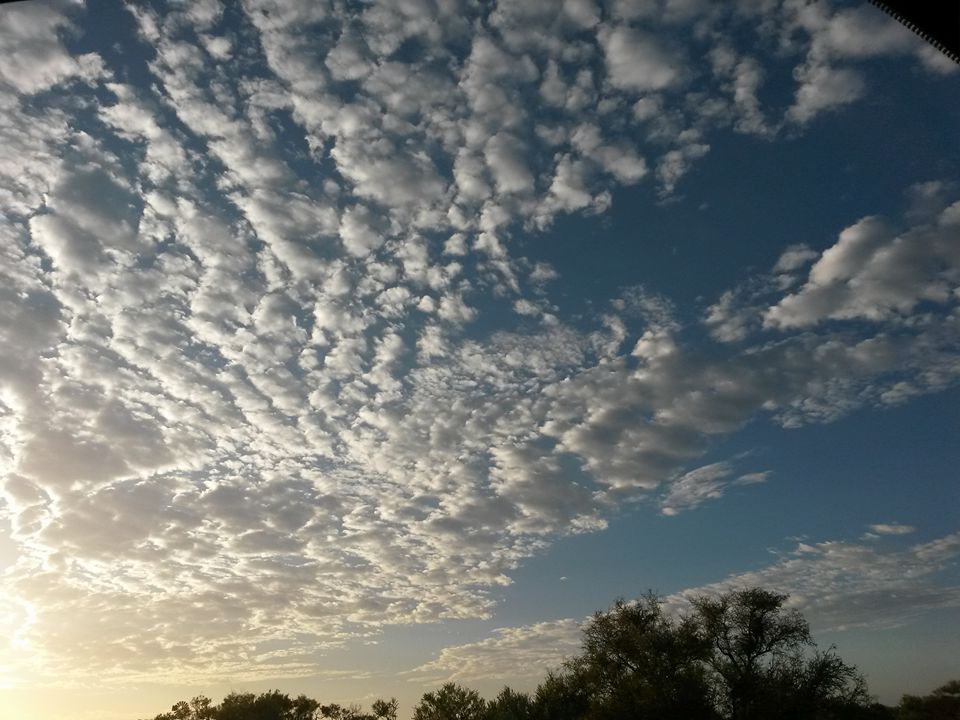 Time for a bit more shopping...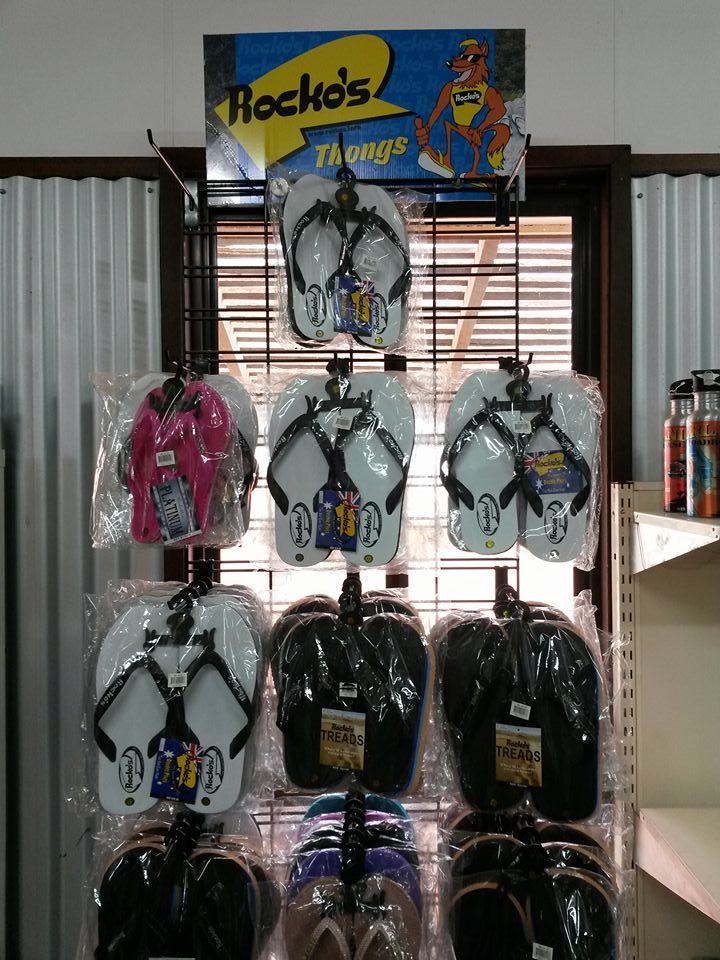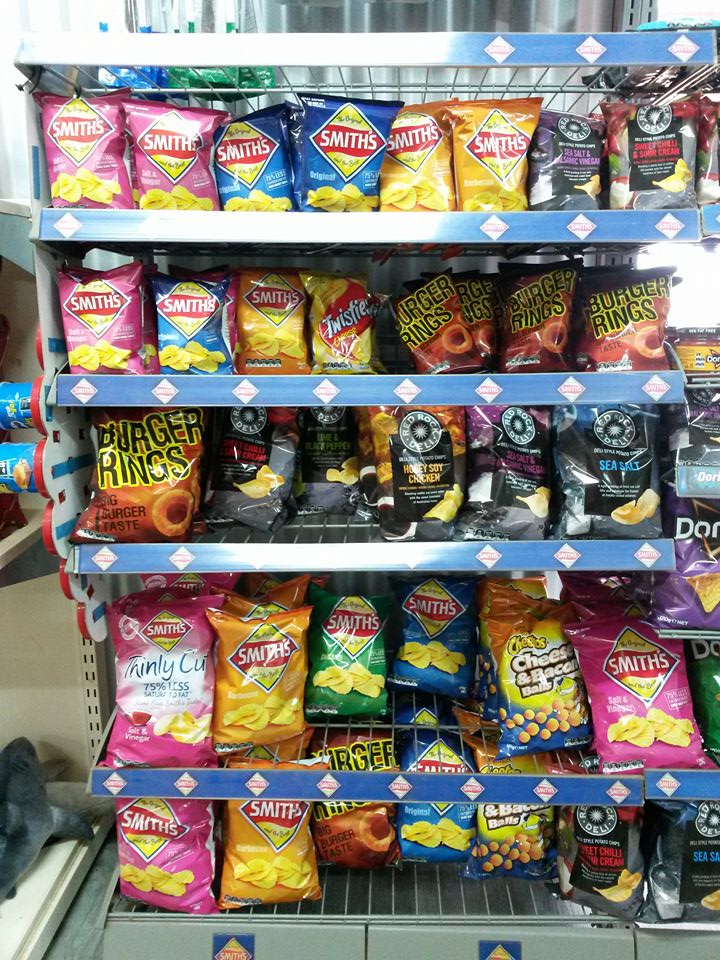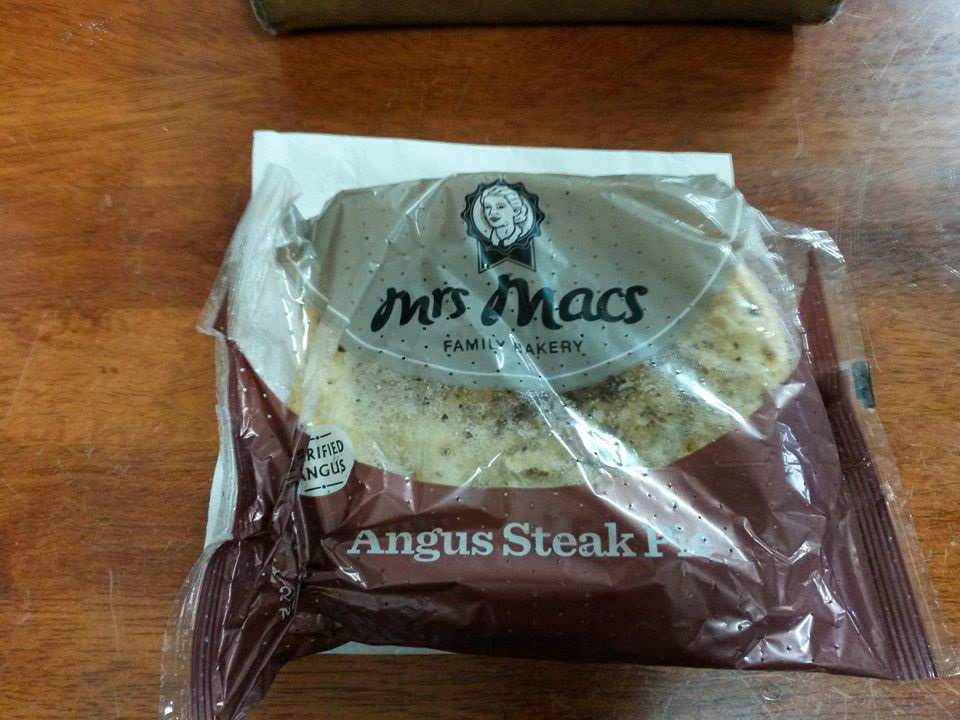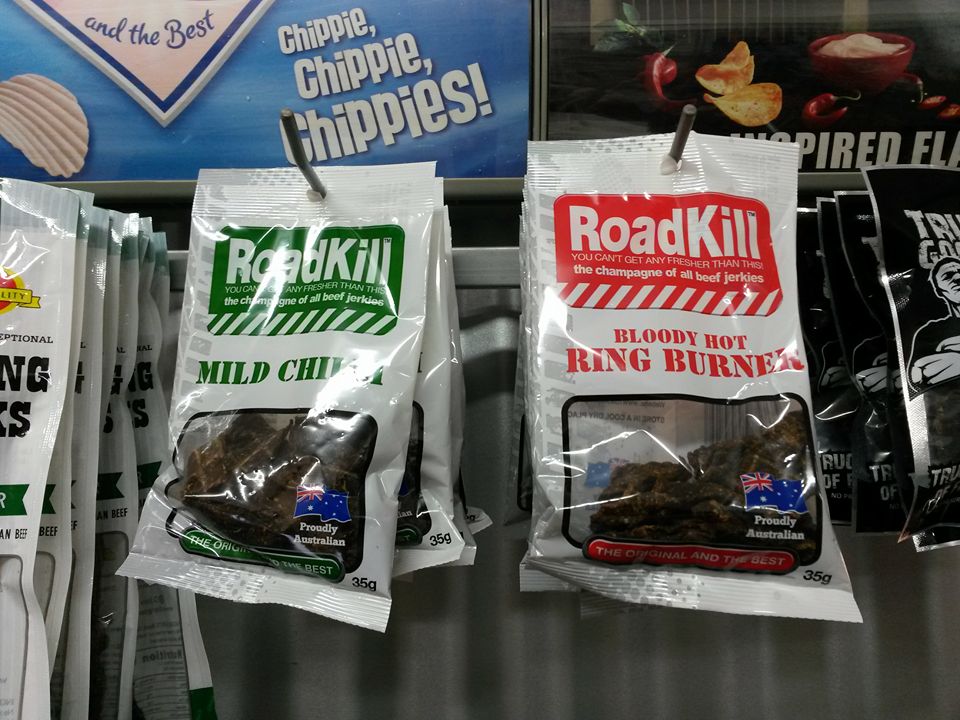 Little Lagoon, Denham WA - isn't is lovely!

Website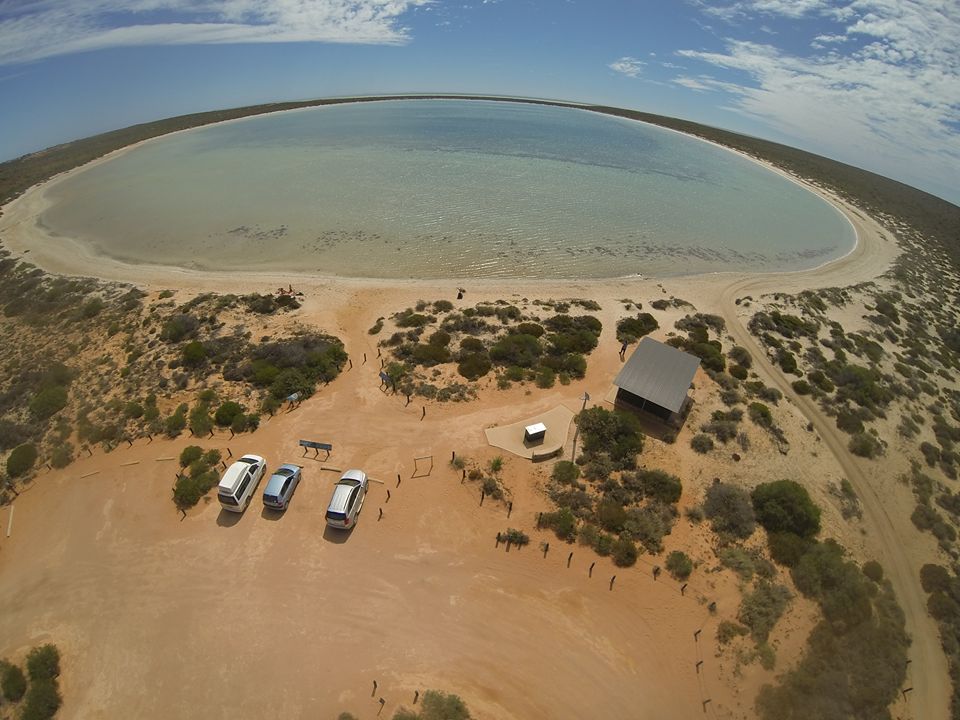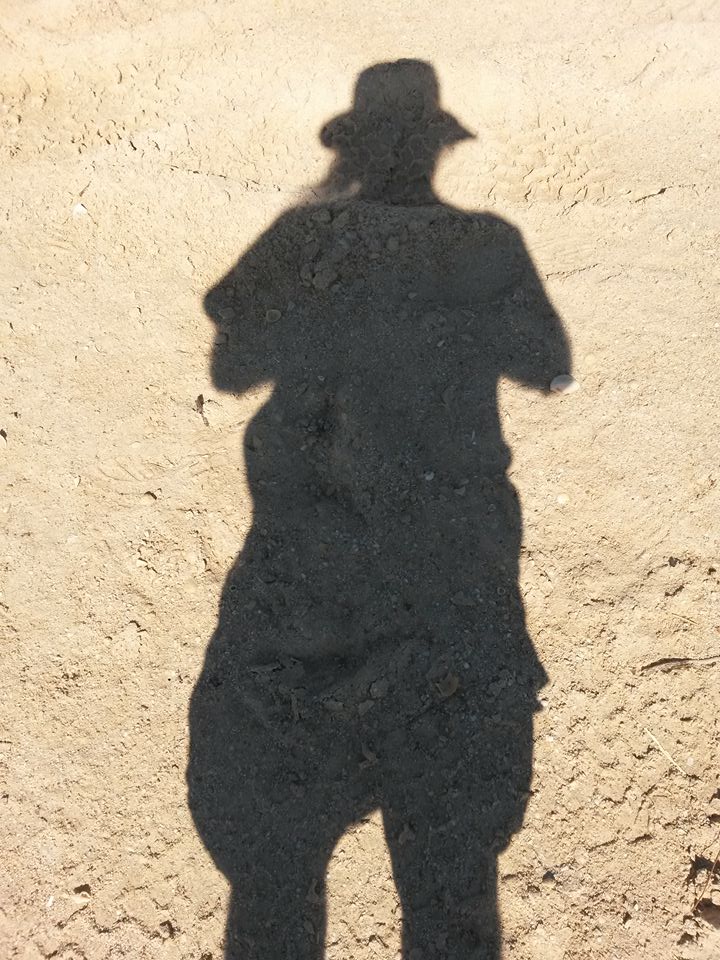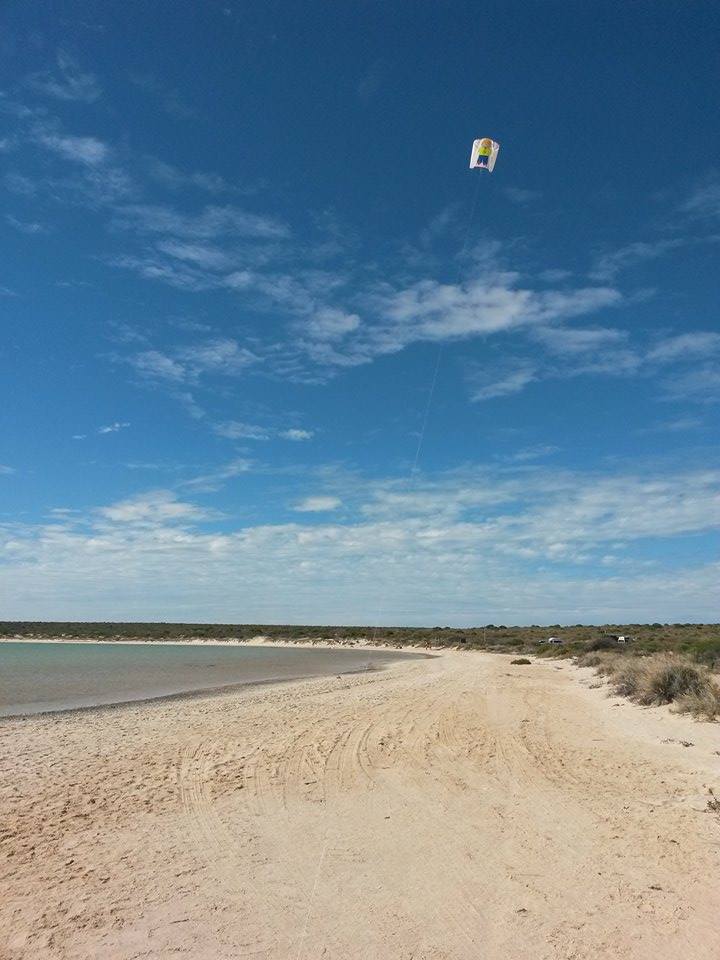 We are at

Shark Bay

campsite in Denham. Just chillin' after an afternoon at Littlel Lagoon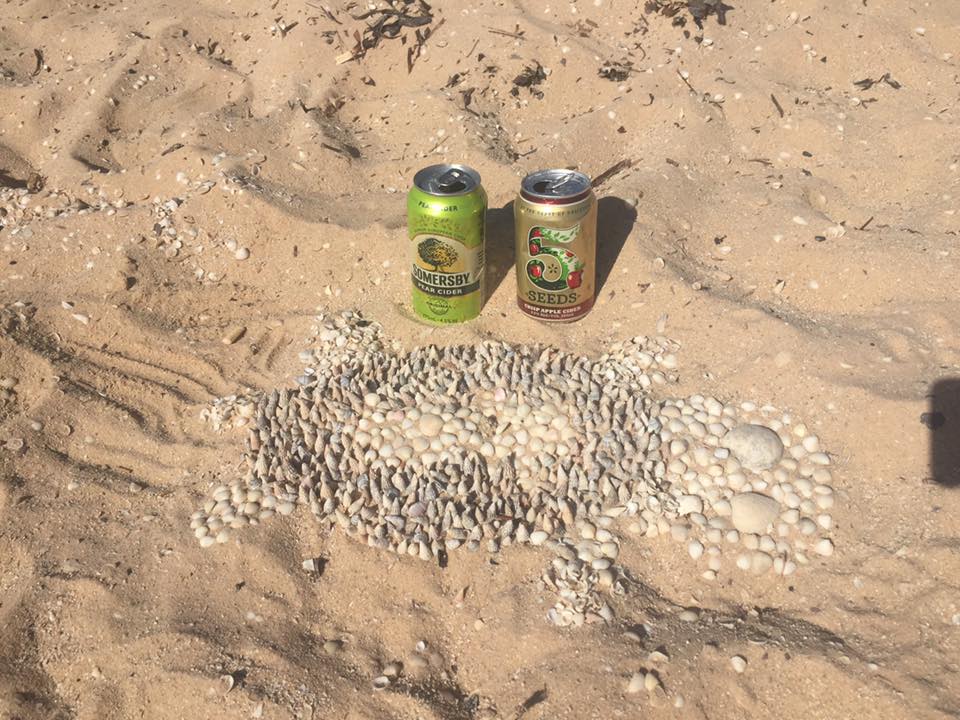 Hoping to go flying over the area tomorrow 🙂

Waiting for sunset......


Aaaah - there she be!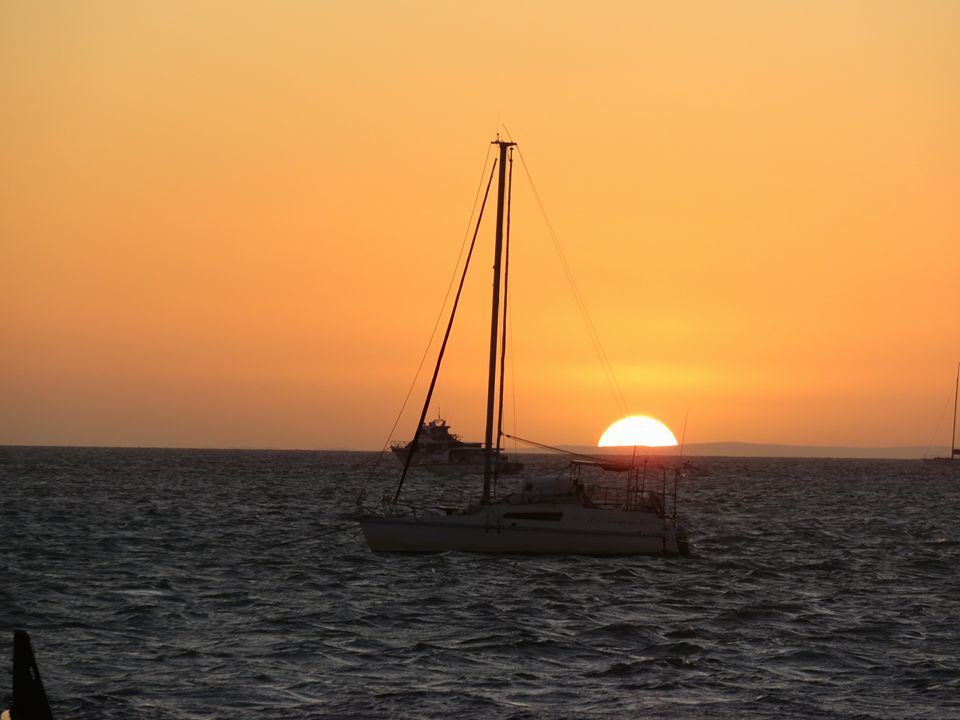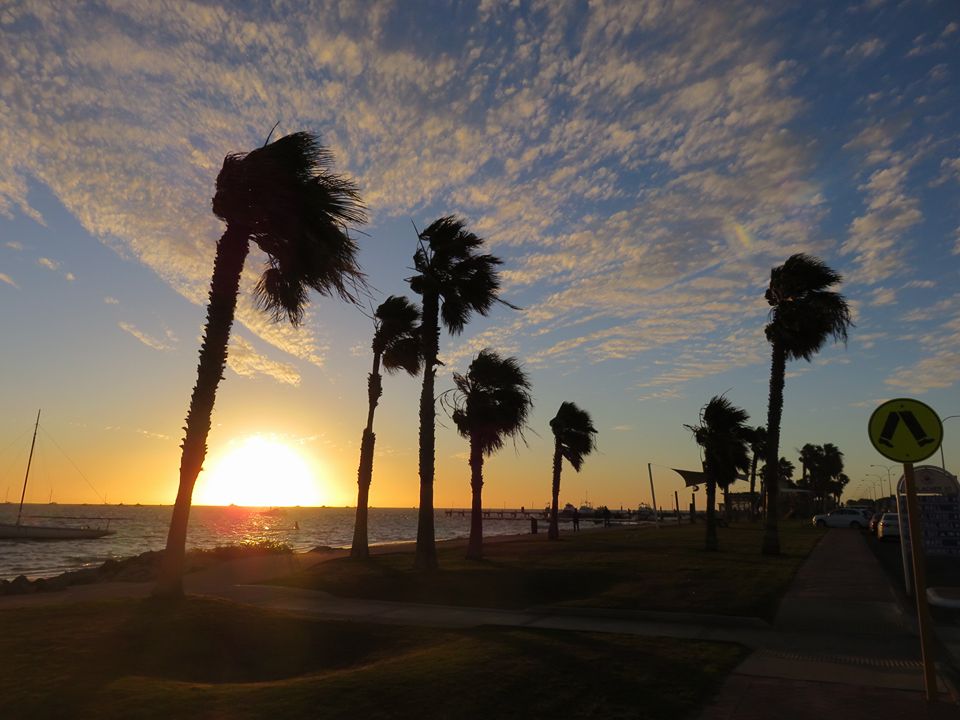 ---

Monday 31st October (Hallowe'en) - Bedcam - Have a spooky Halloween :-(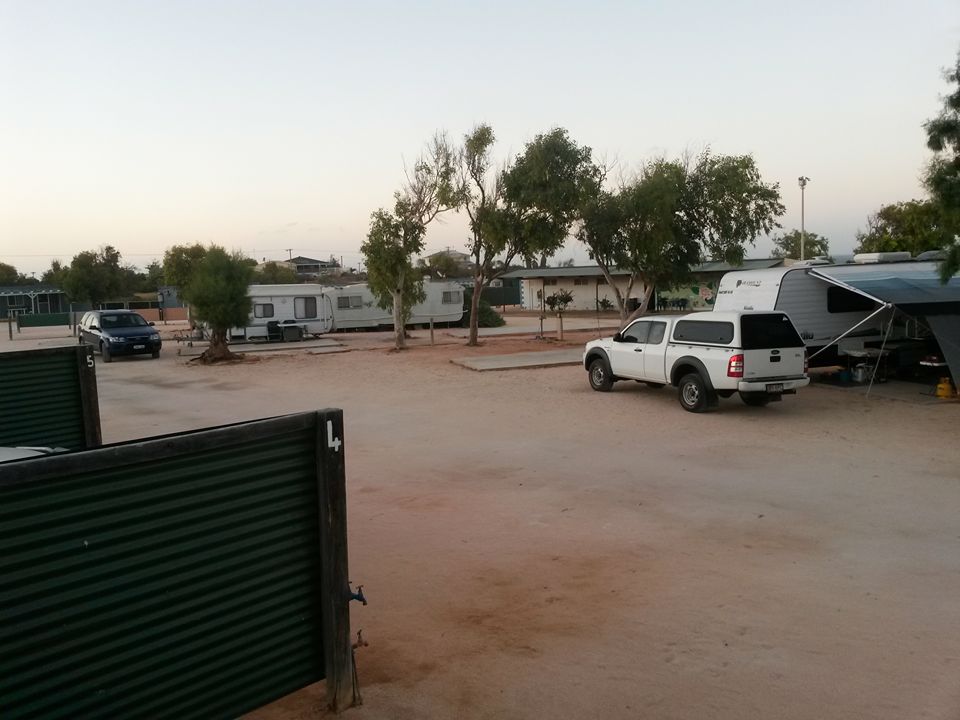 We survive the buffeting winds last night camper rocking and rolling.
It's still very windy, hoping our flight over the area will not be cancelled.

The Bakery in Denham for FAB, as it's impossible to cook in this wind.
It did what was required, but the ambience leaves a lot to be desired. Need chocolate 😊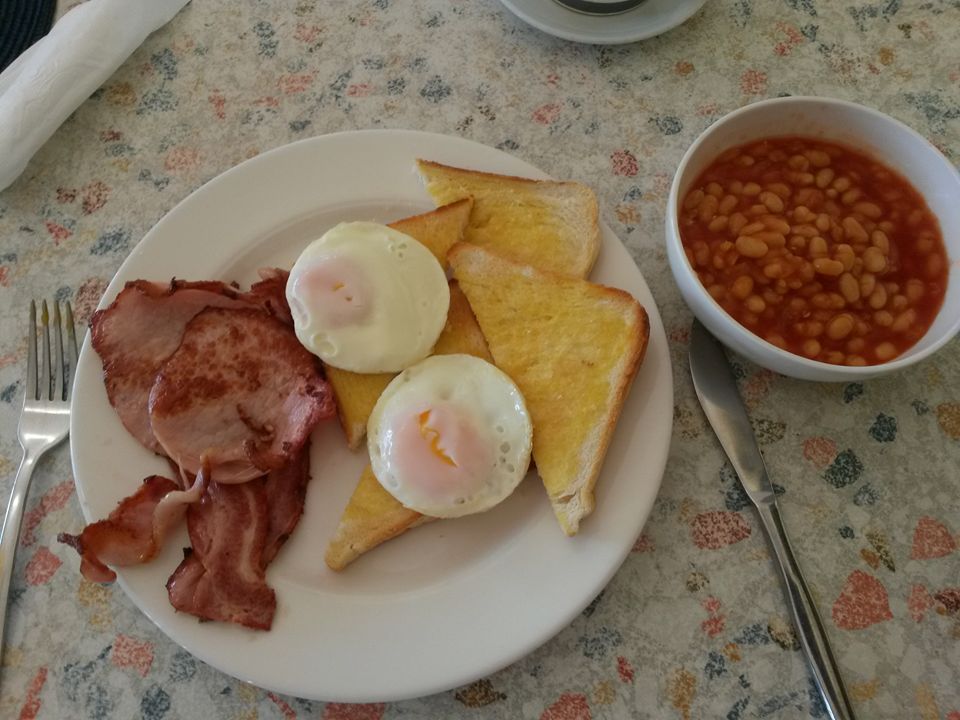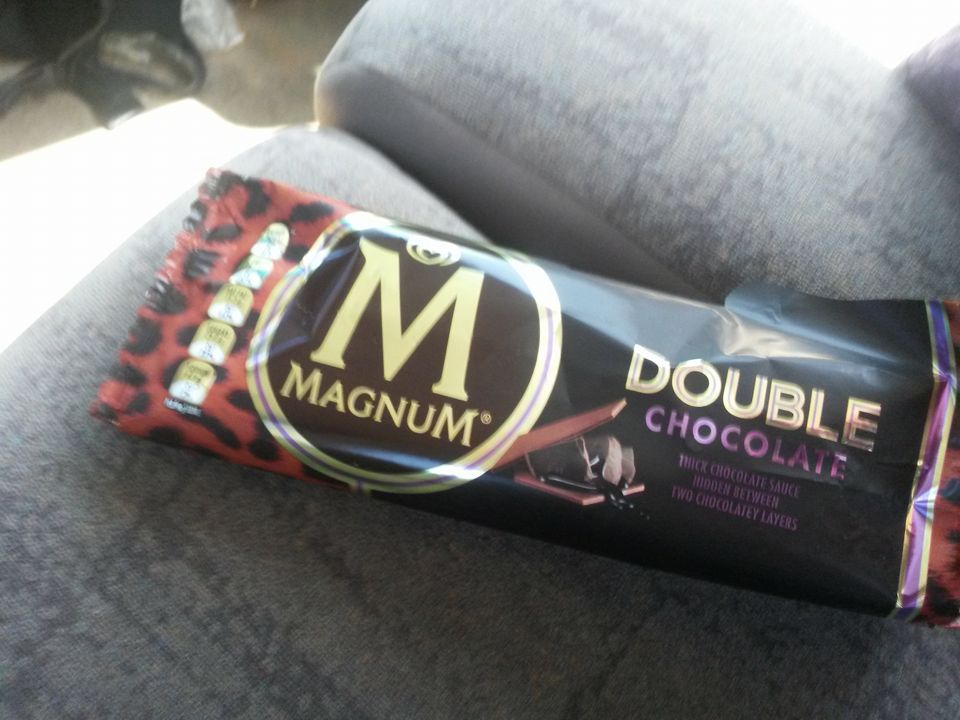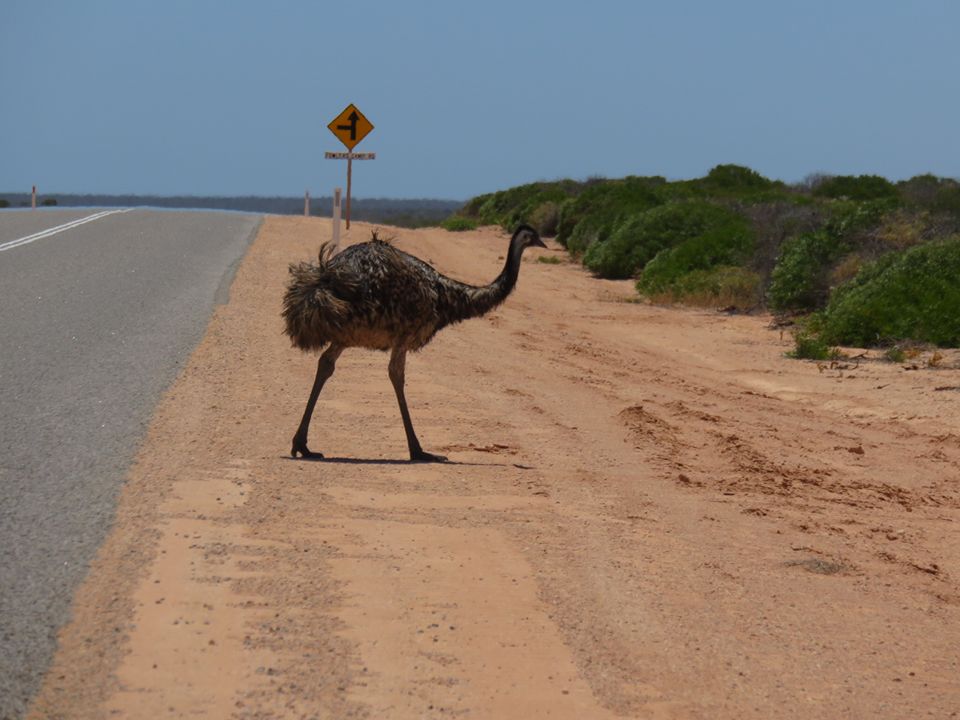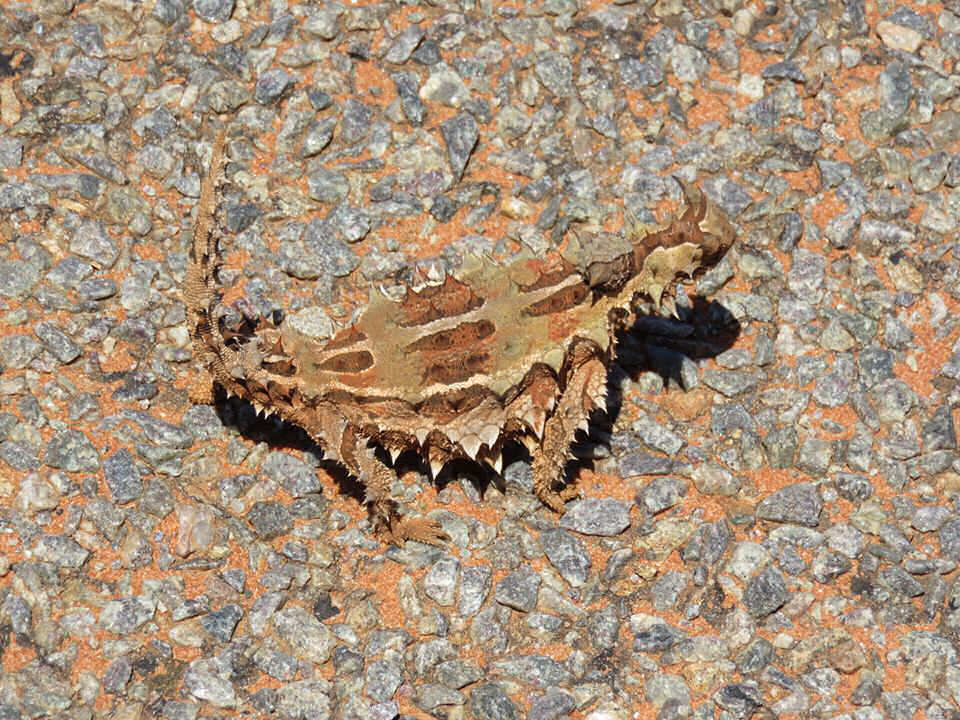 Took a walk into Denham - as I needed to visit the IGA store for some washing up liquid.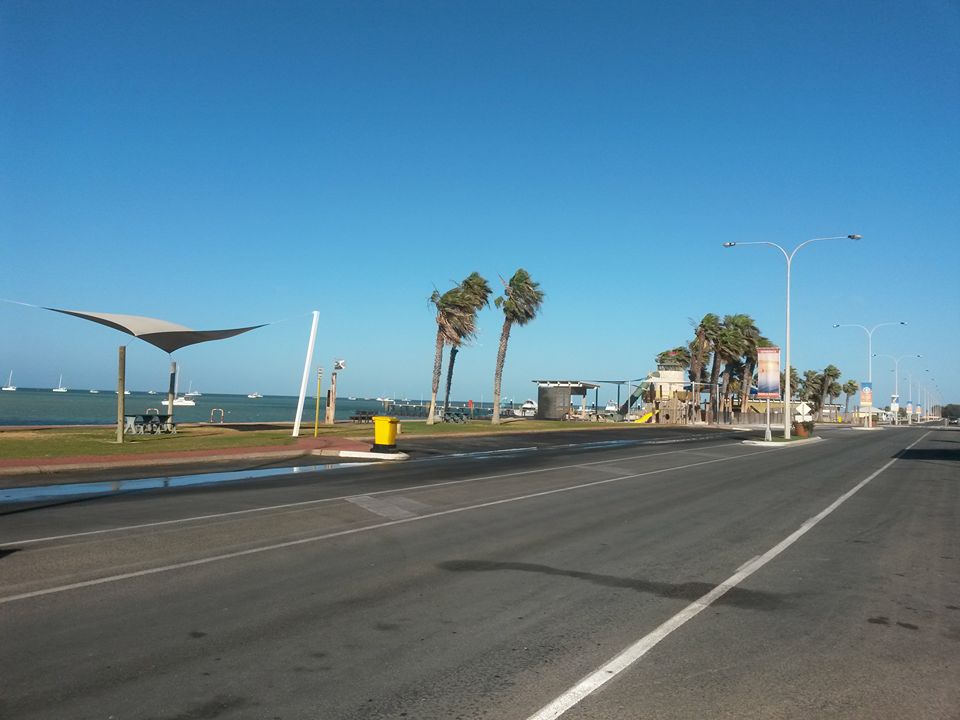 I had left our Washing Up Liquid in the kitchen at the campsite at Coral Bay :-(
Been borrowing from other campers ever since. Friendly bunch of campers on the west coast
It's amazing the number we meet again.

Not sure if we are coming or going!!!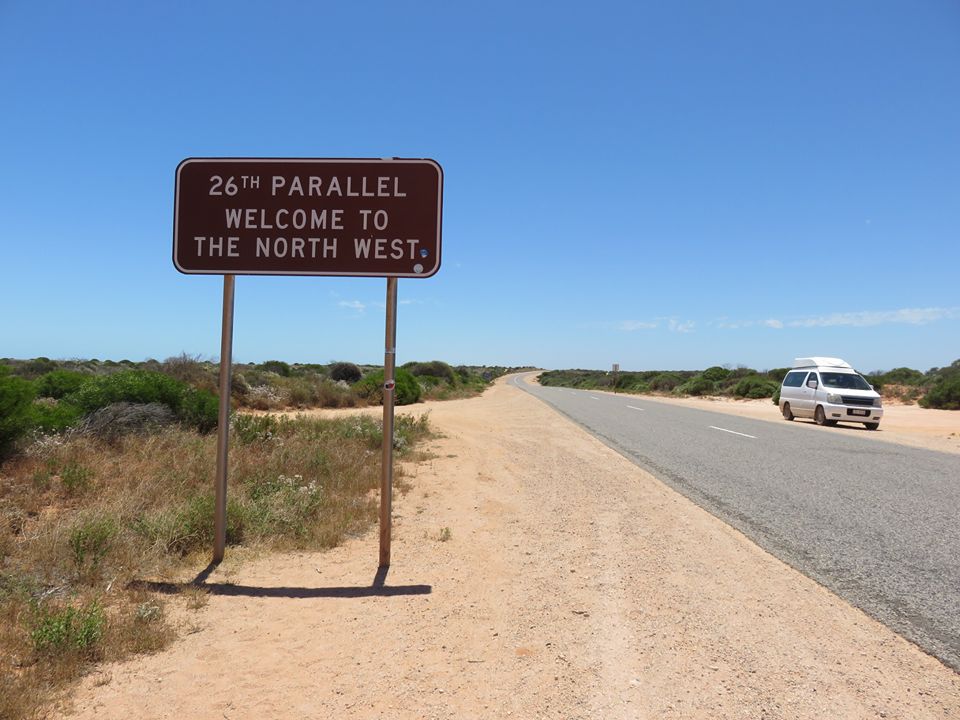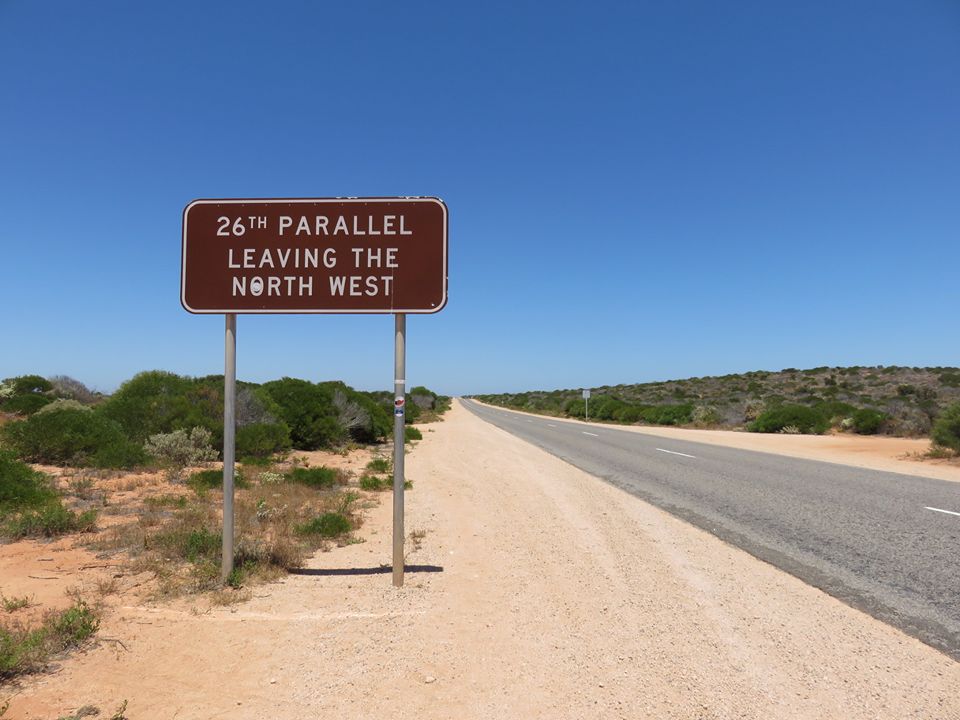 Thank you Lincoln for an Awesome Flight with

Norwest Airwork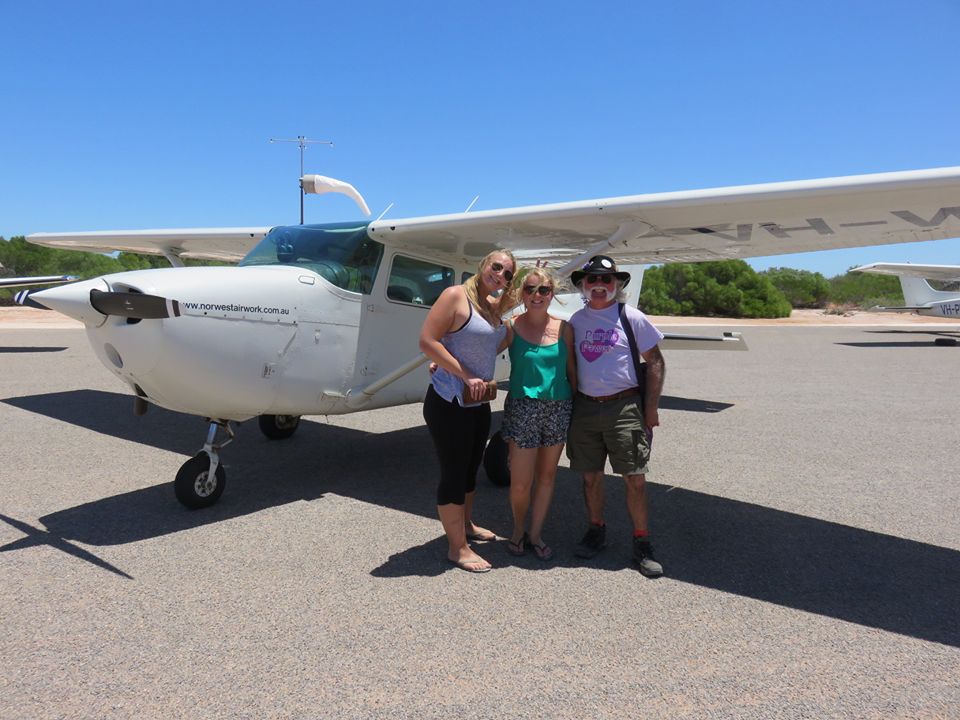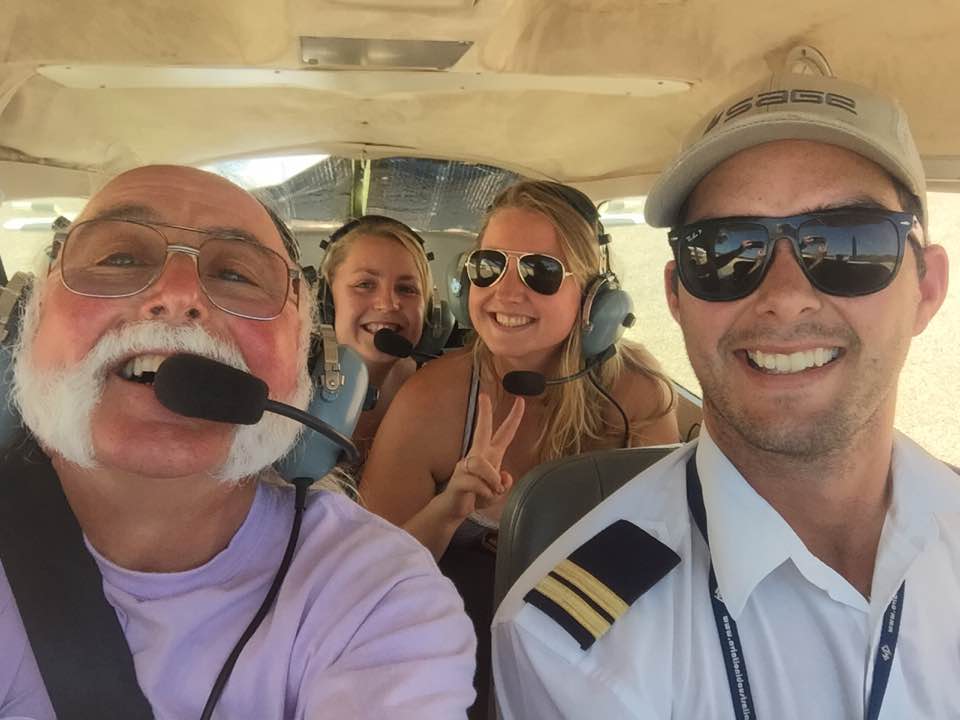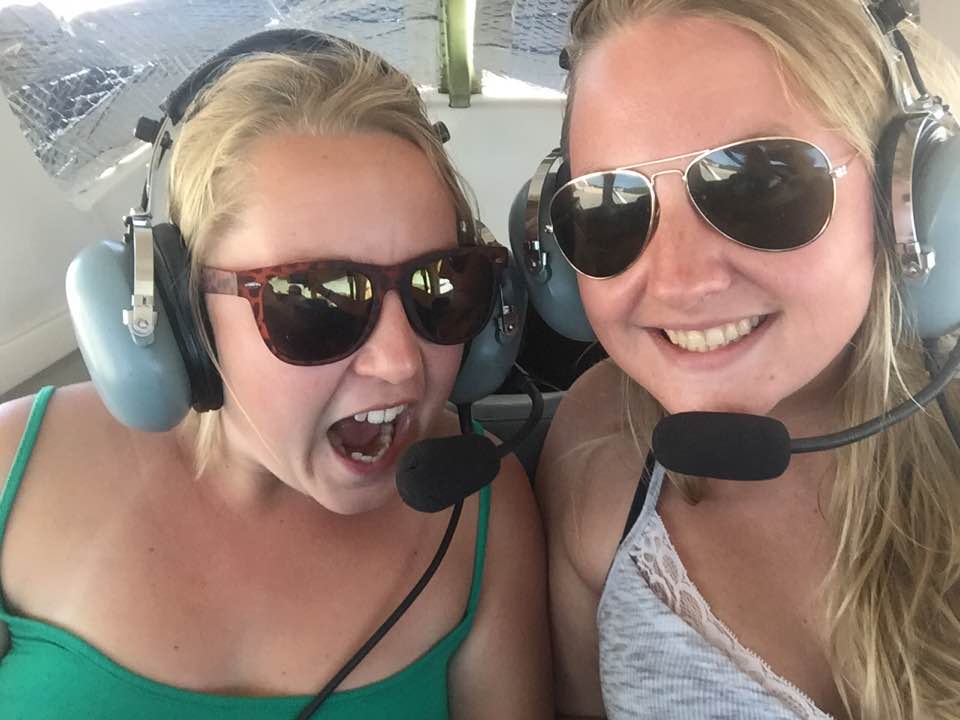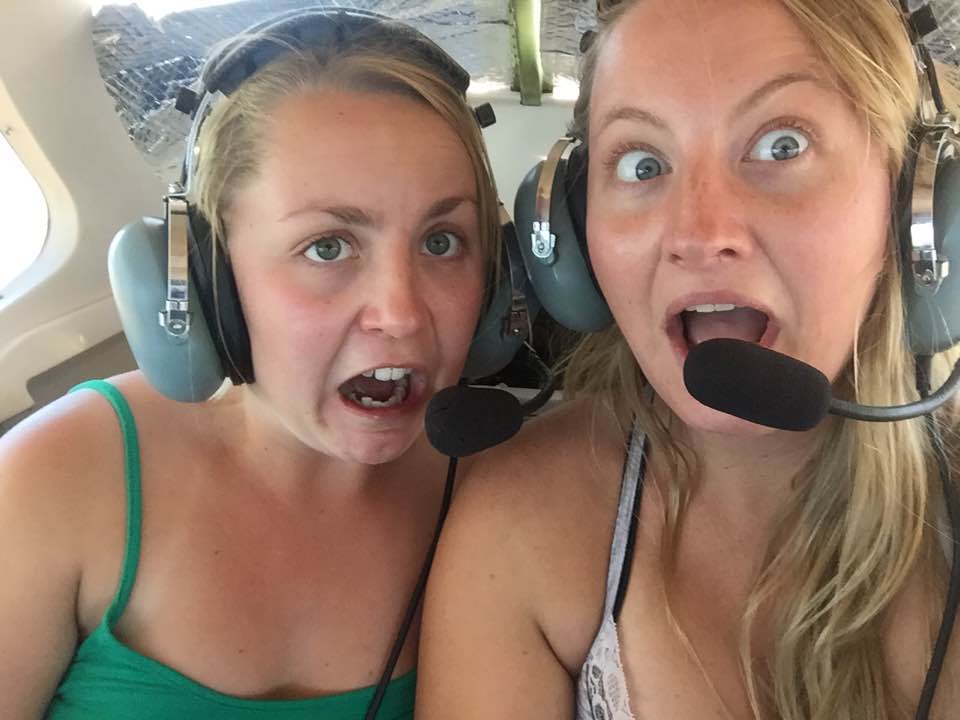 Surprising what you see lying around...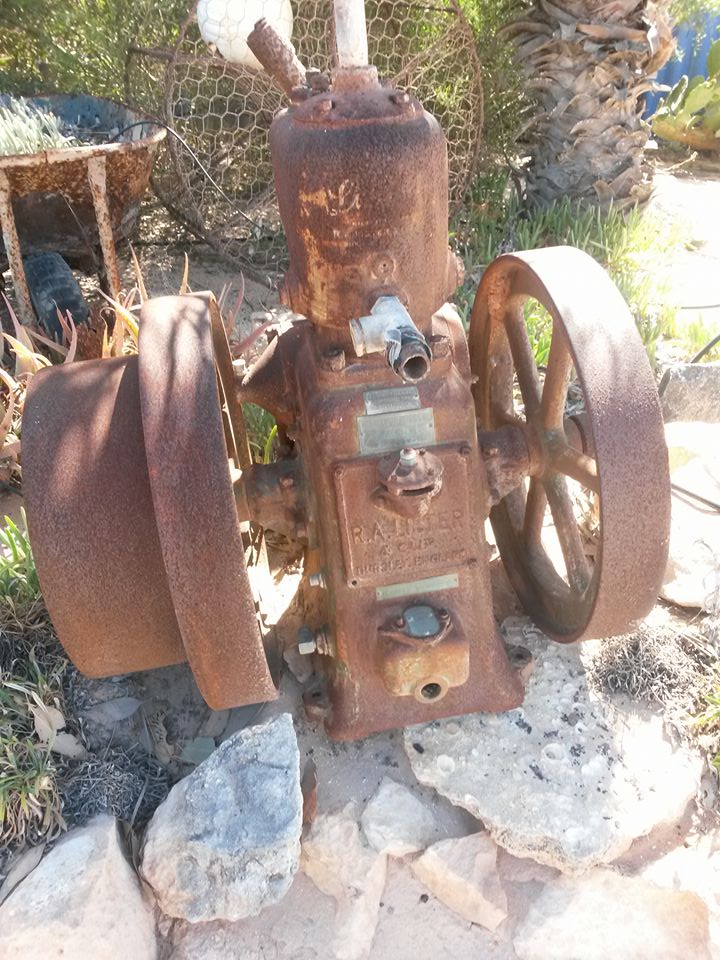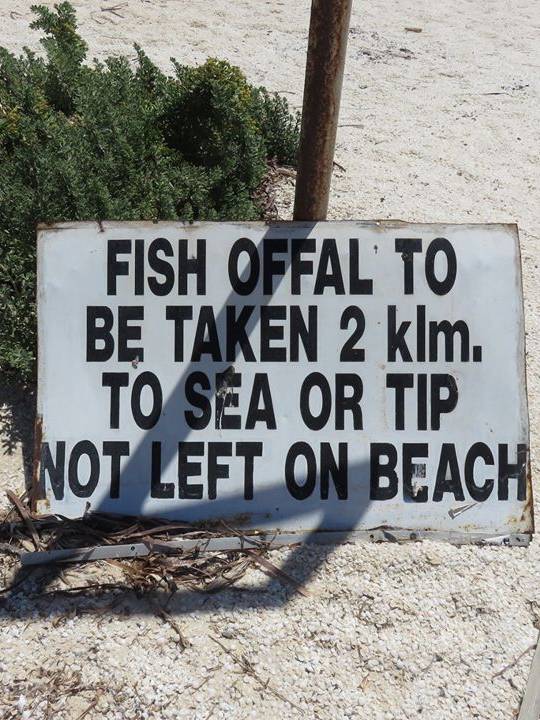 Splendid fairywren

(blue wren)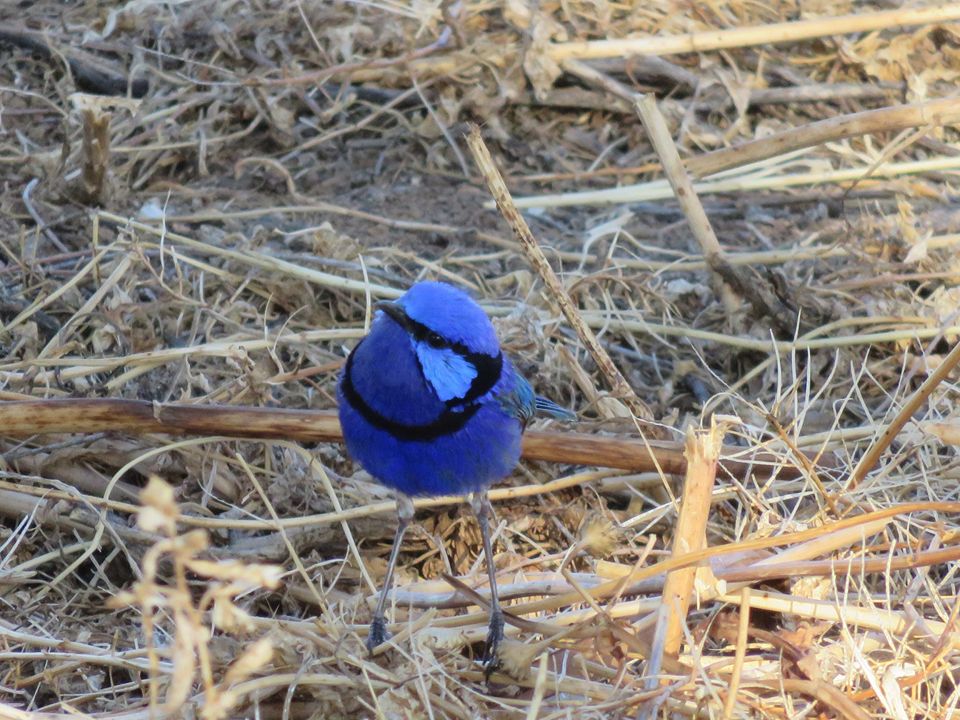 ---

Tuesday 1st November - Rather raucous dawn chorus today!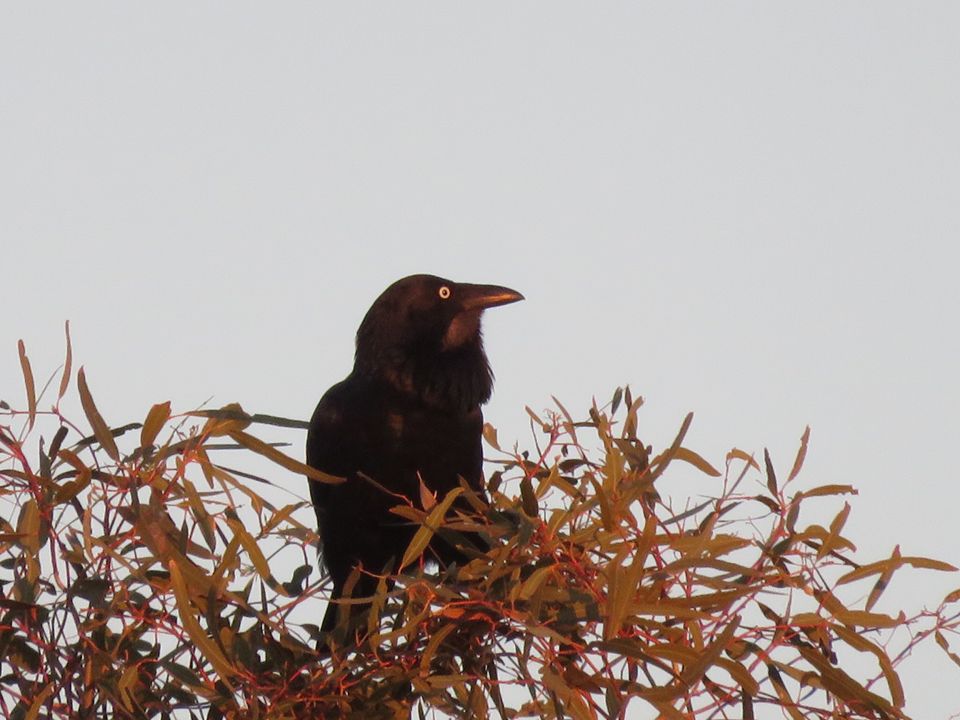 Great Egret and some sort of spider - seems they have a lot of

SPIDERS

!!!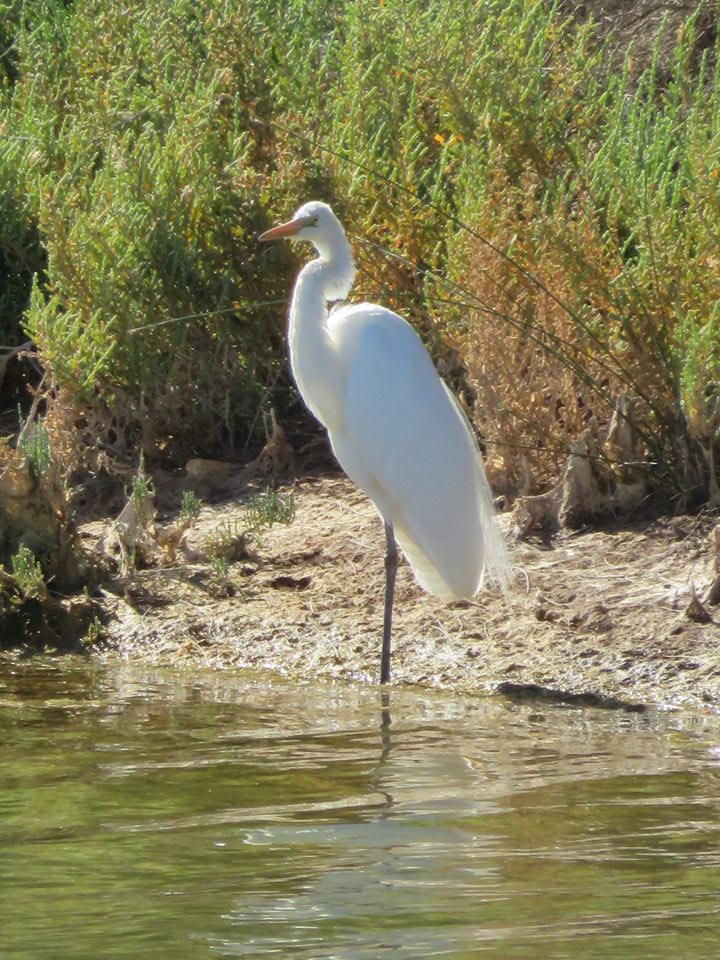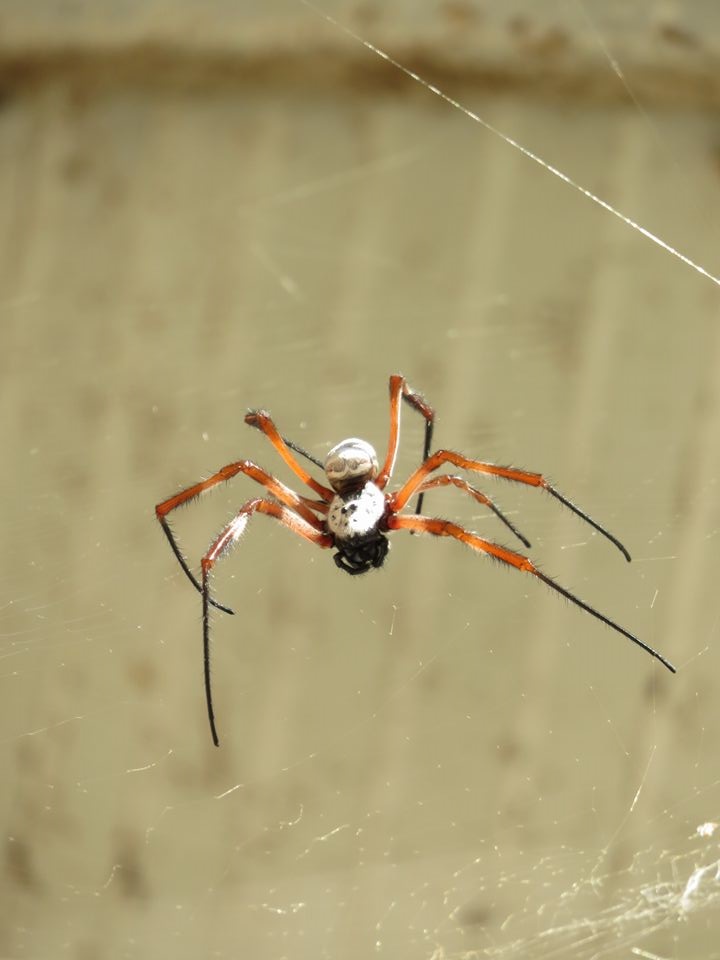 Breakfasted and on our way to

Kalbarri National Park

:-)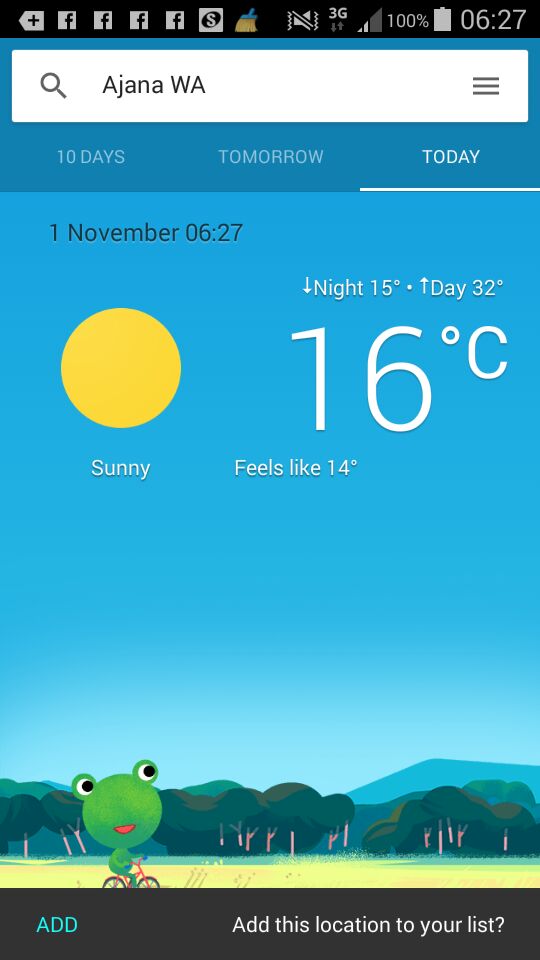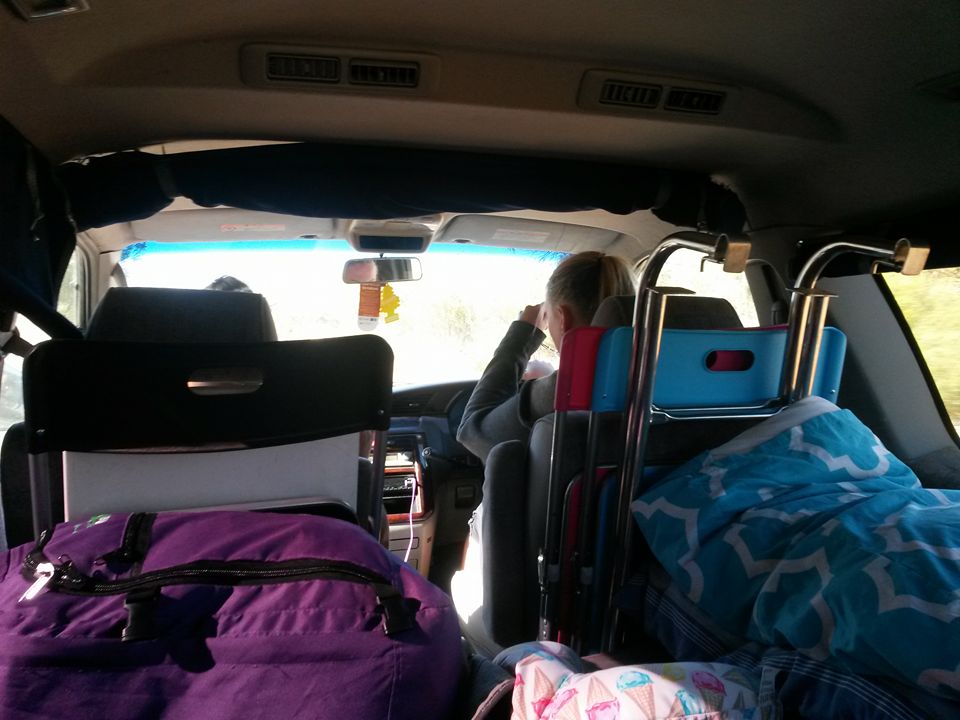 It has been incredible - I now understand the concept of distance!
we will have travelled getting on for 5000k but the time we get back to Perth.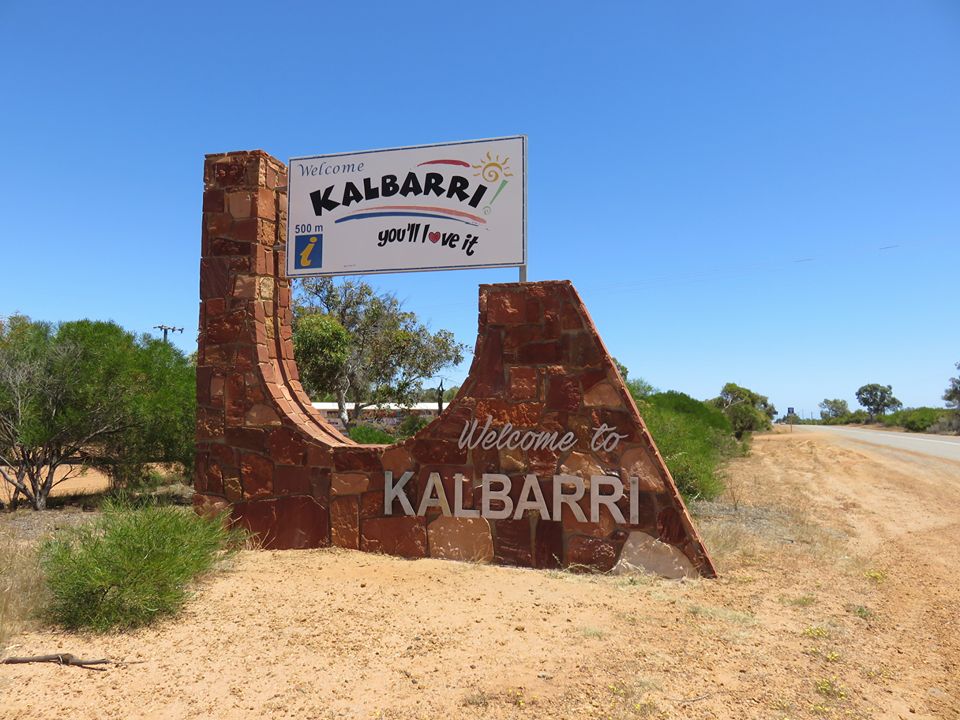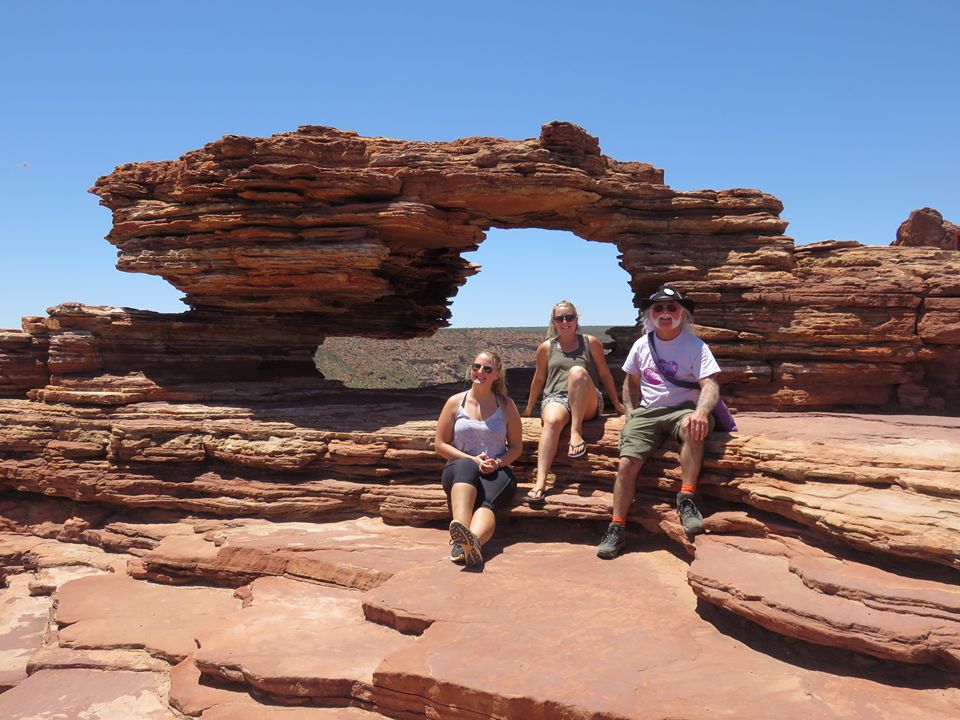 Lunch with a view Kalbarri Campsite - The sunset view tonight should be awesome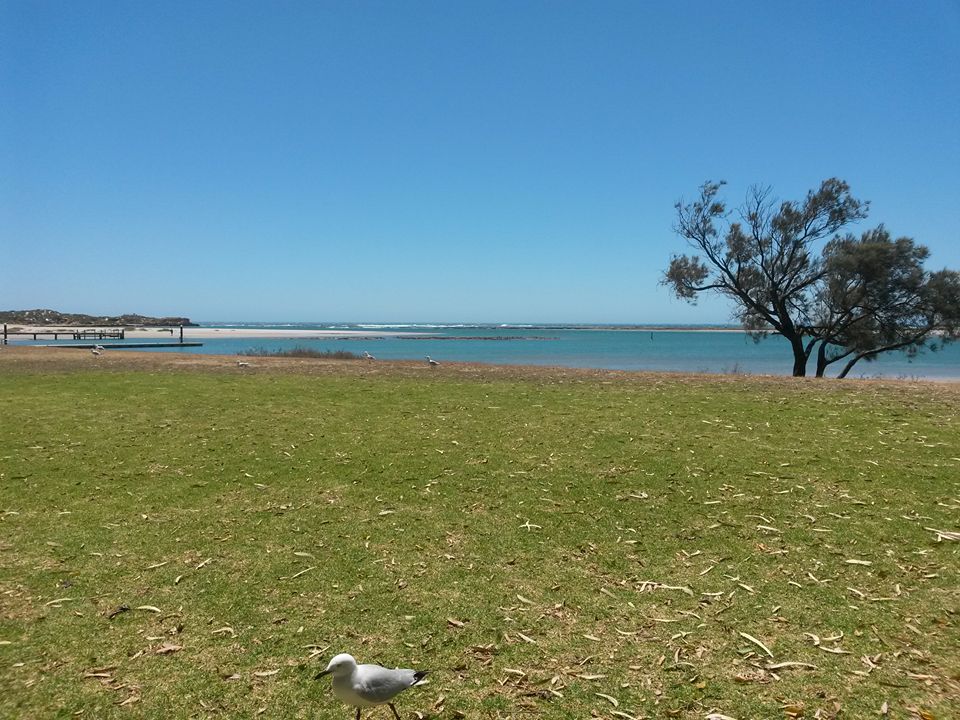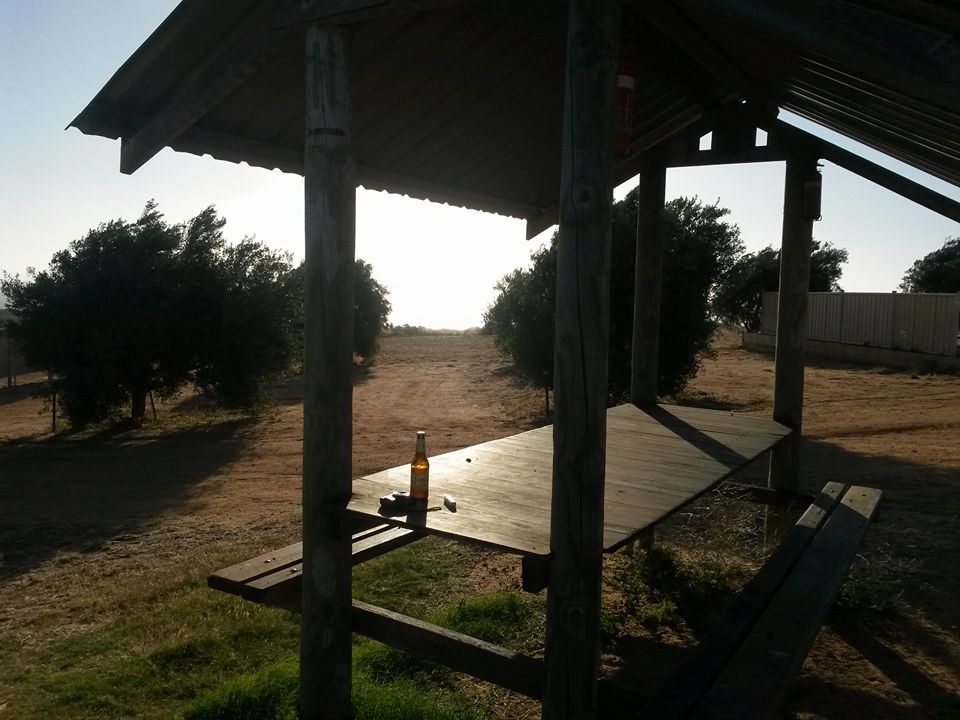 ---

Wednesday 2nd November - BedCam - The Indian Ocean is shrouded in mist, but I can hear it Roar
Left before breakfast as the flies were intolerable.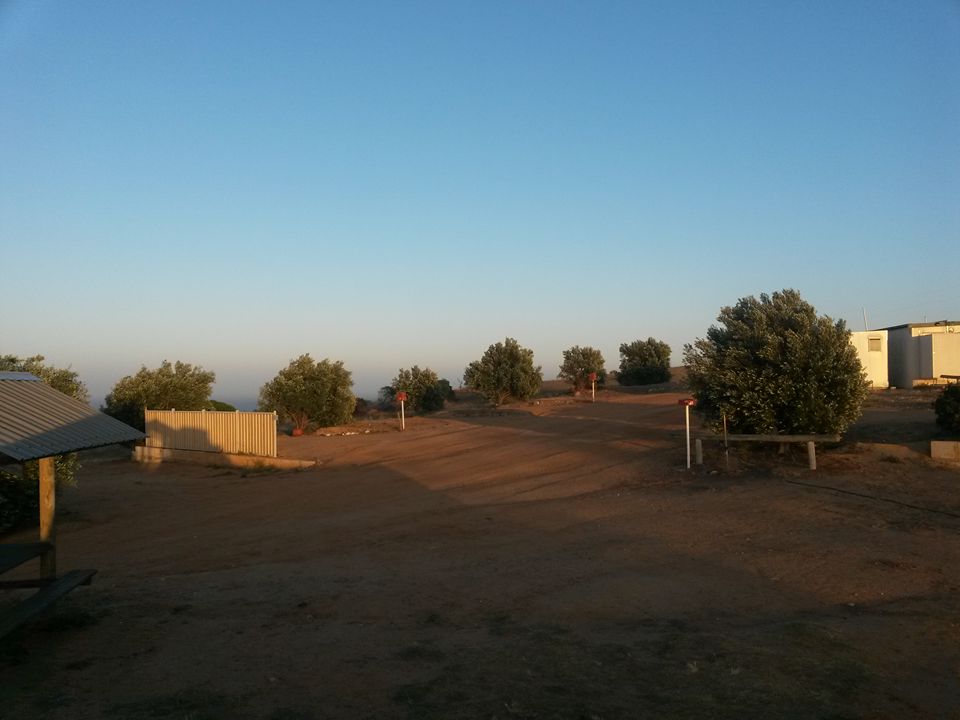 Left our campsite, just outside Kalbarri, in a hurry as cooking breakfast with soooo many flies was not an option.
Headed towards

Geraldton

, via

The Pink Lake

near Port Gregory.... Looky - a Pied Stilt!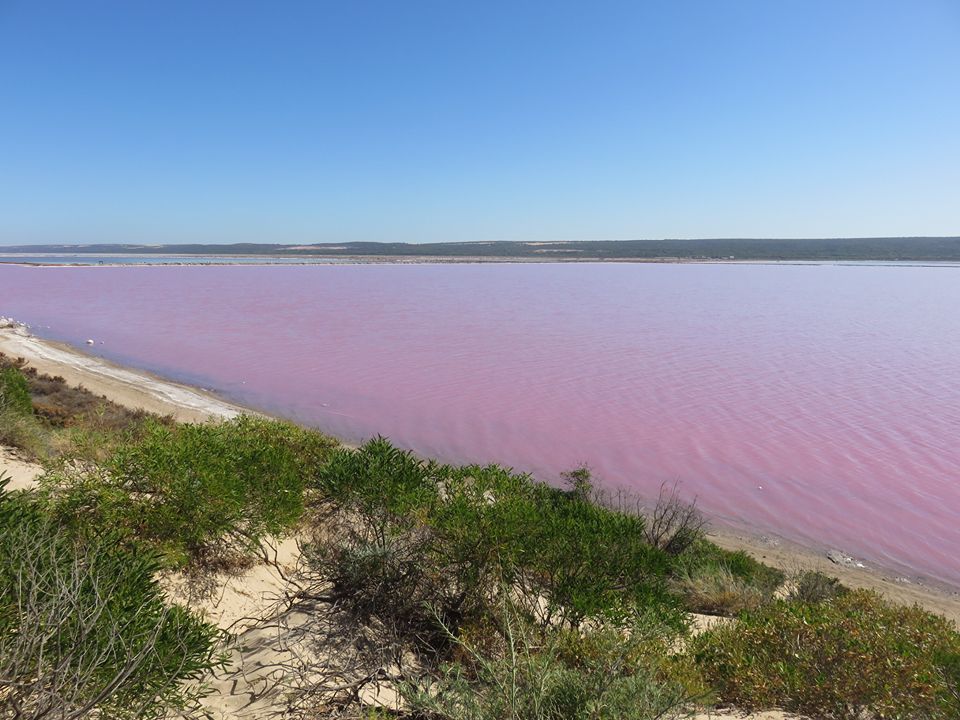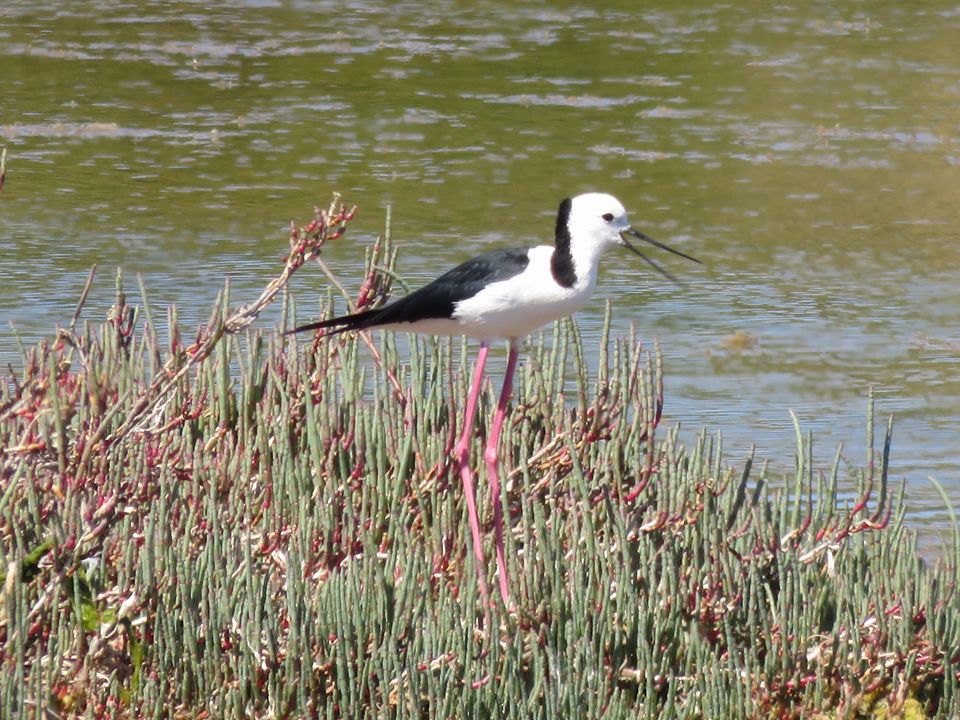 Had breakfast at Port Gregory, with less flies and a wall to shelter from the wind.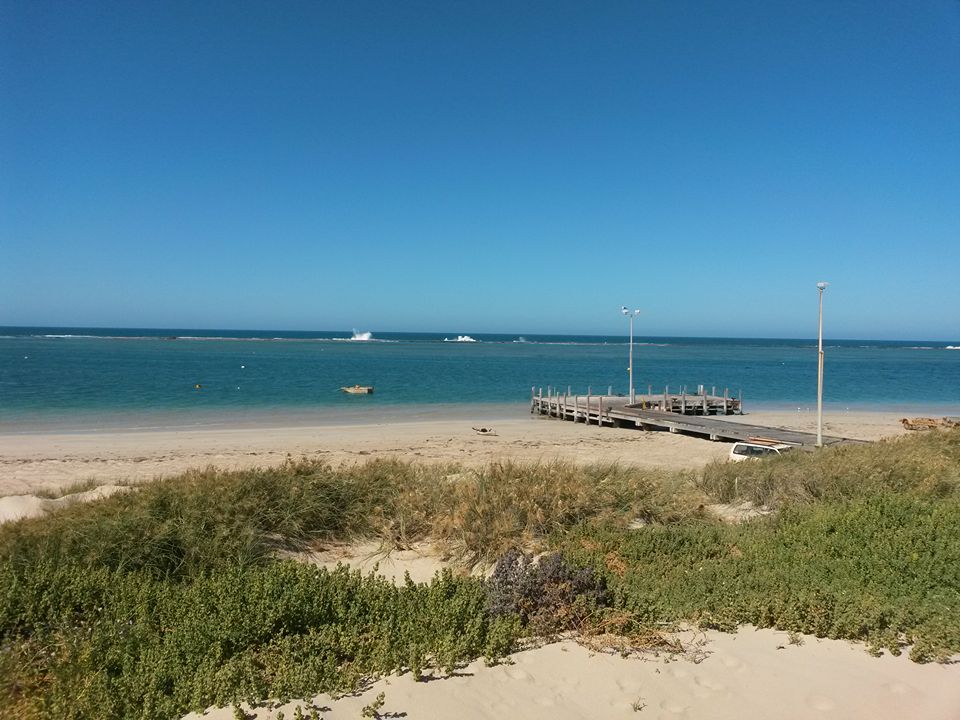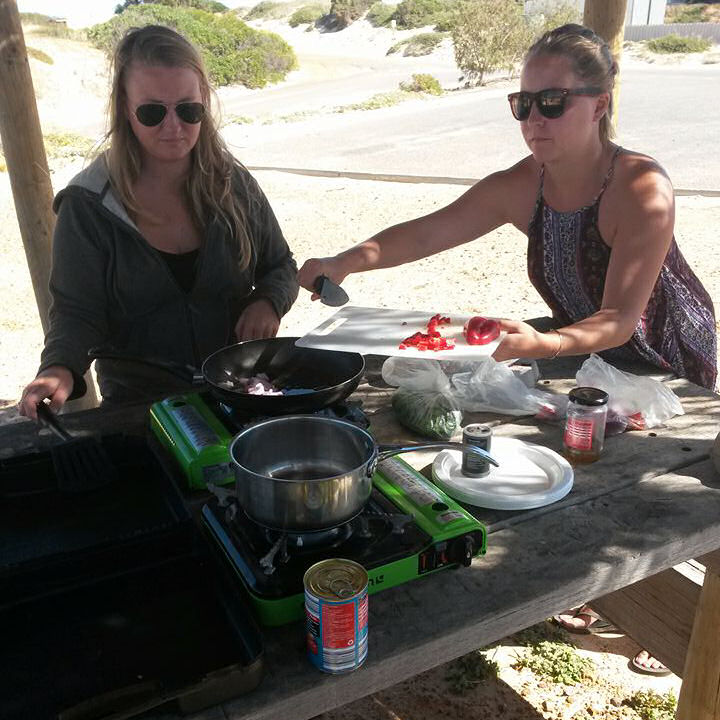 Stopped at Geraldton for supplies, girls were excited there was Coles and Woolworths.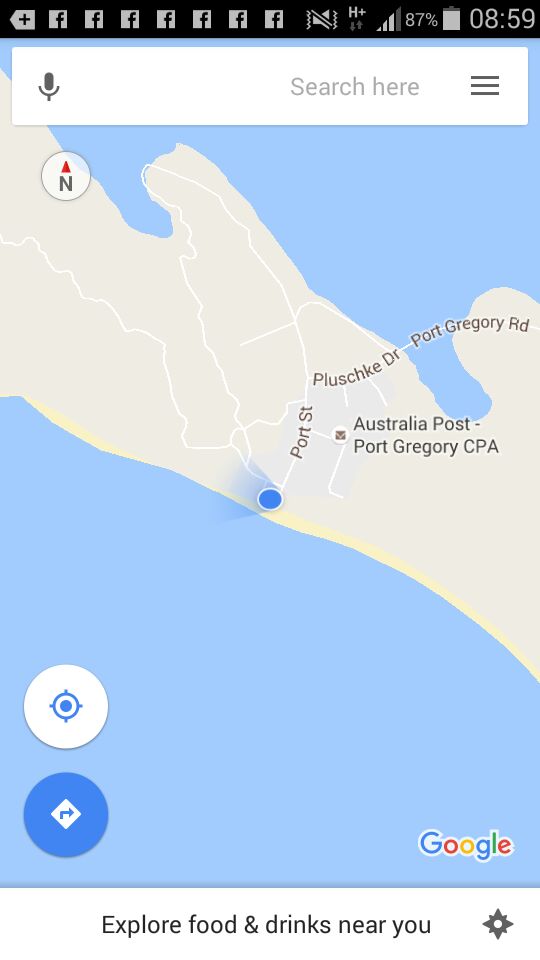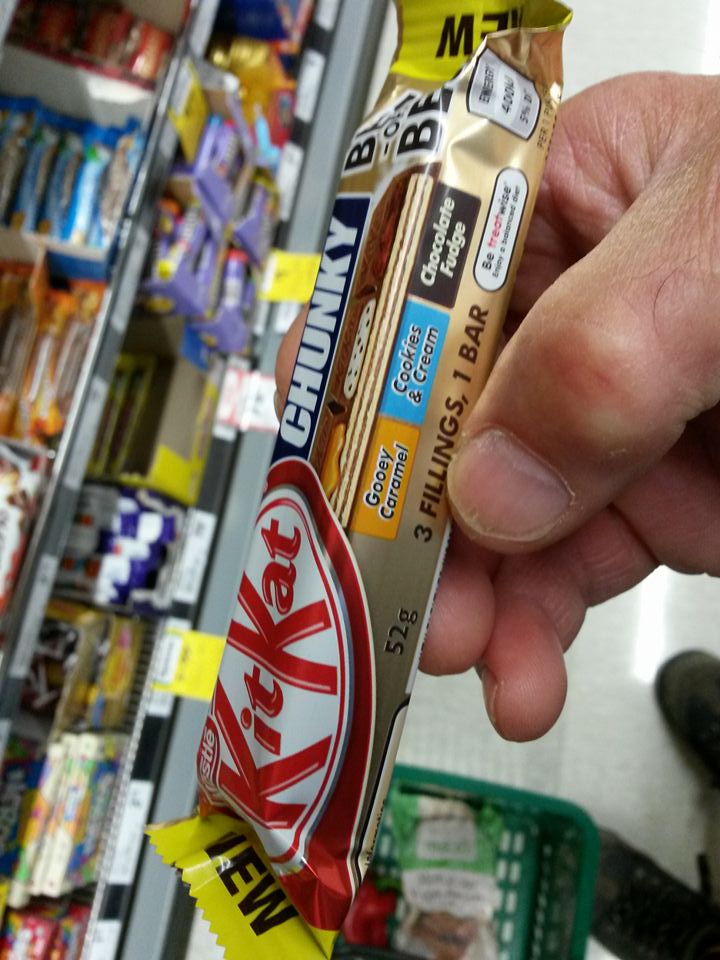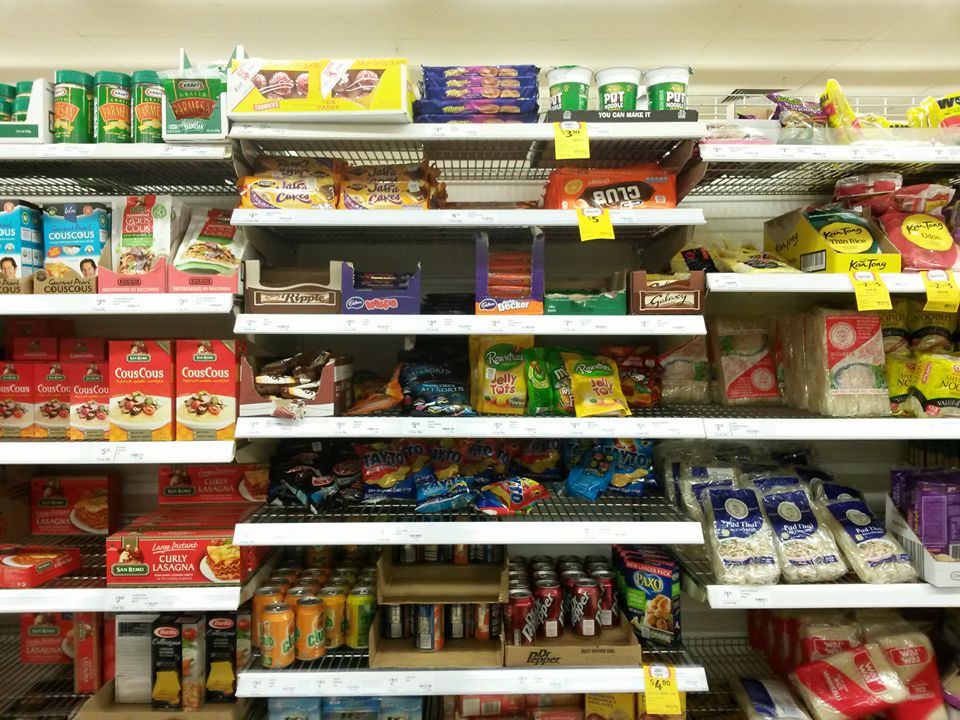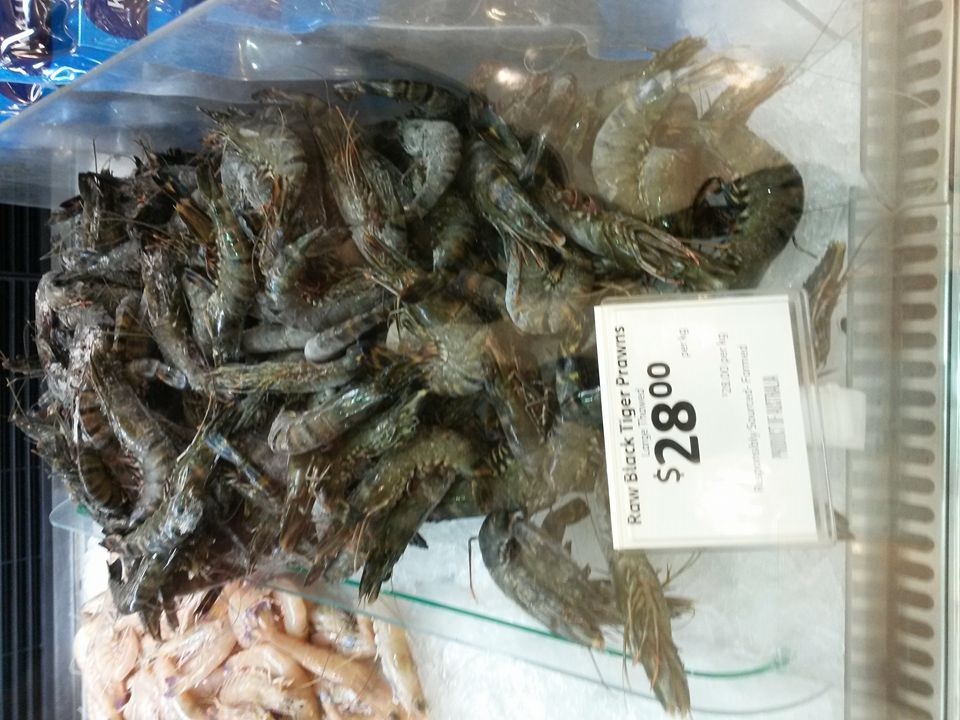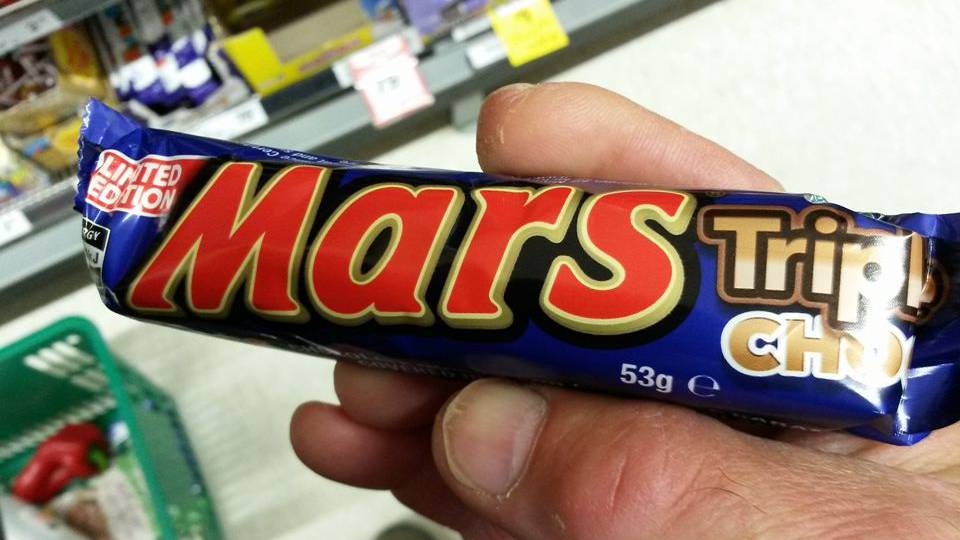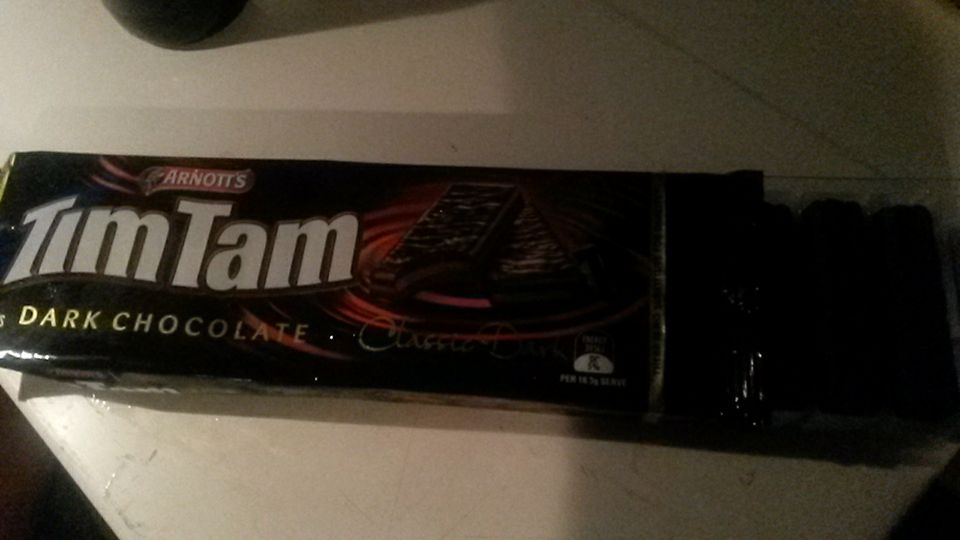 Had my Vegemite and Jaffle introduction.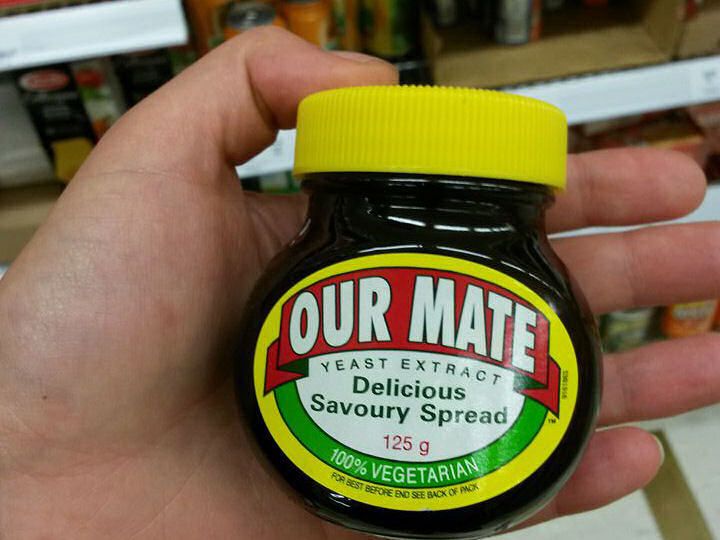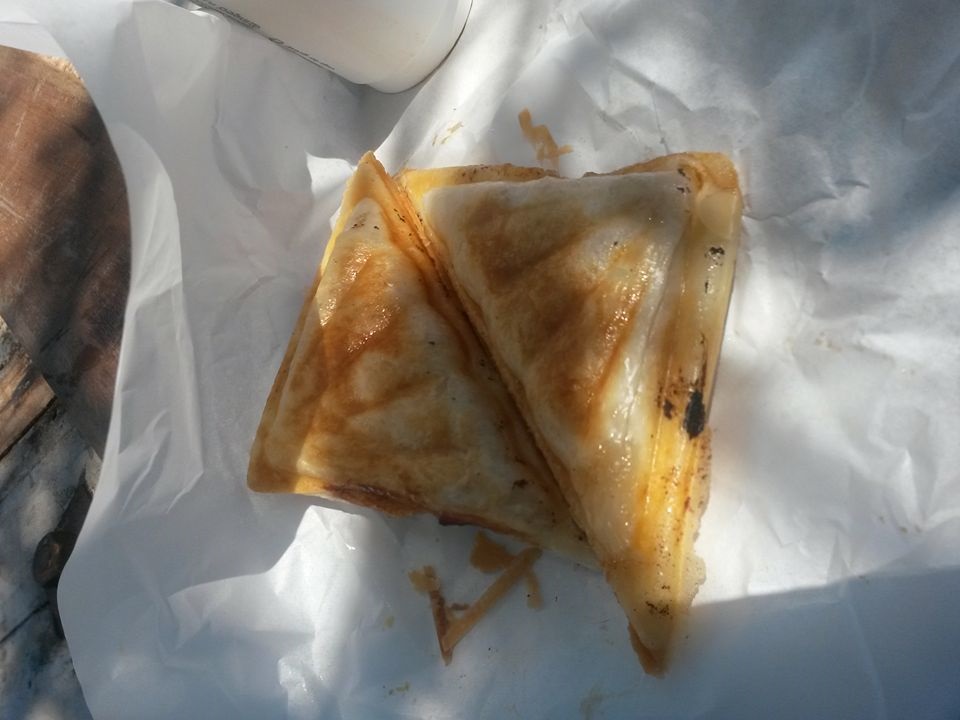 Another first a VegeMite Scroll...
Honestly I was sceptical, but Alice and Ria insisted I should try one.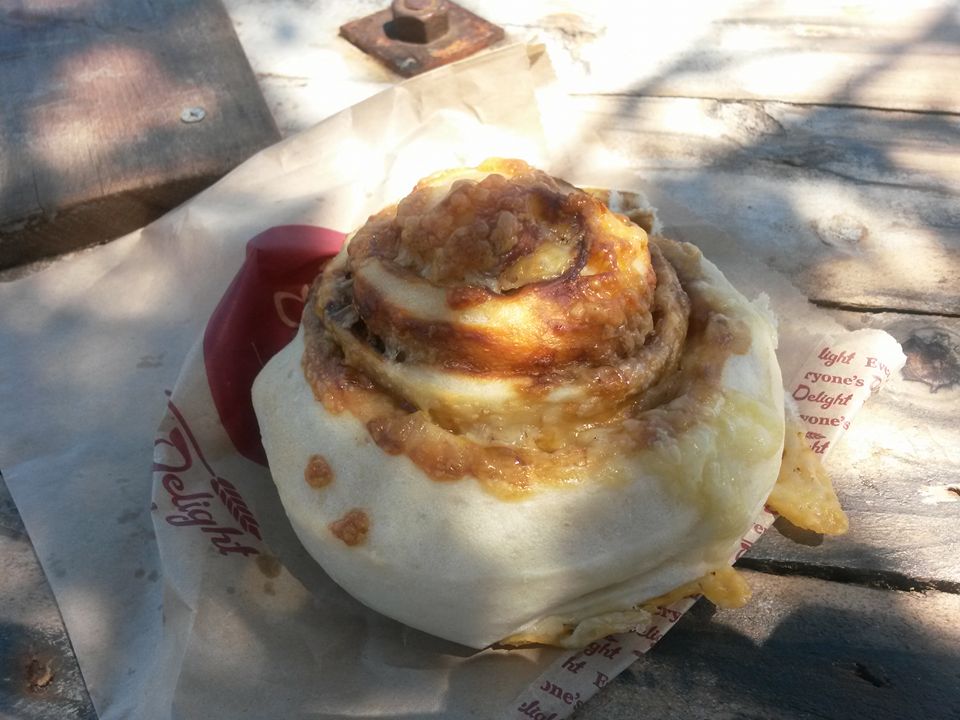 After several disappointments, we finally found a bakery that had them. :-)
I was pleasant surprised :-)
Followed by an apple jaffle with puff pastry and a long black.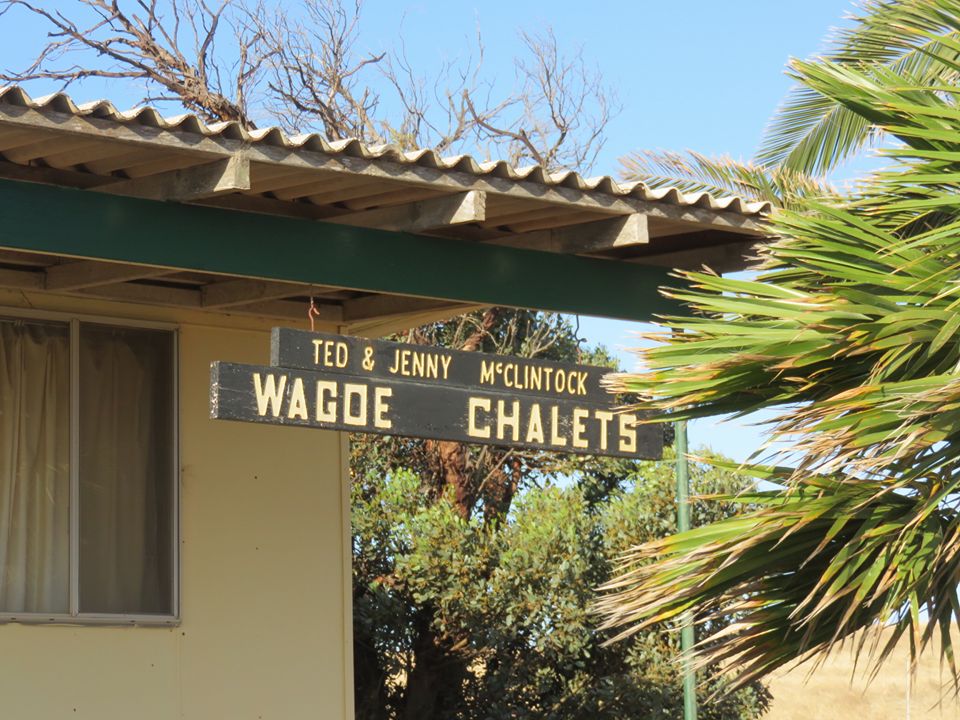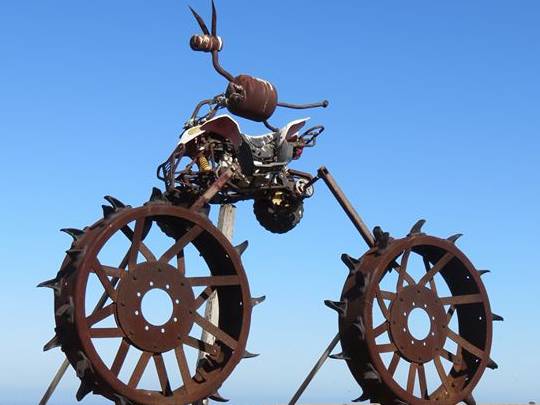 This is Elephant Hill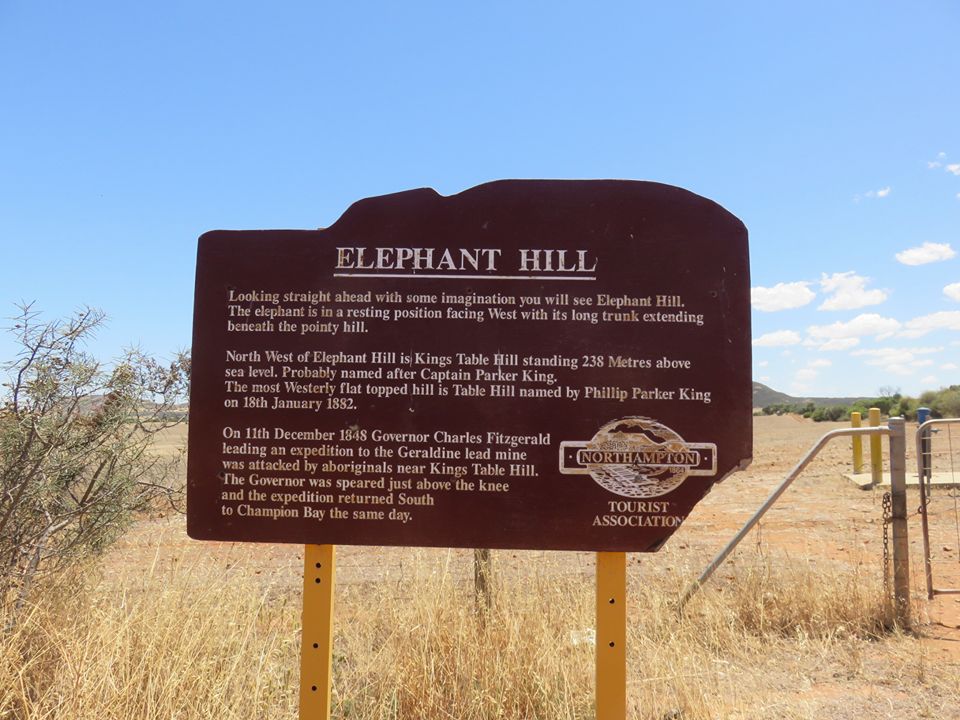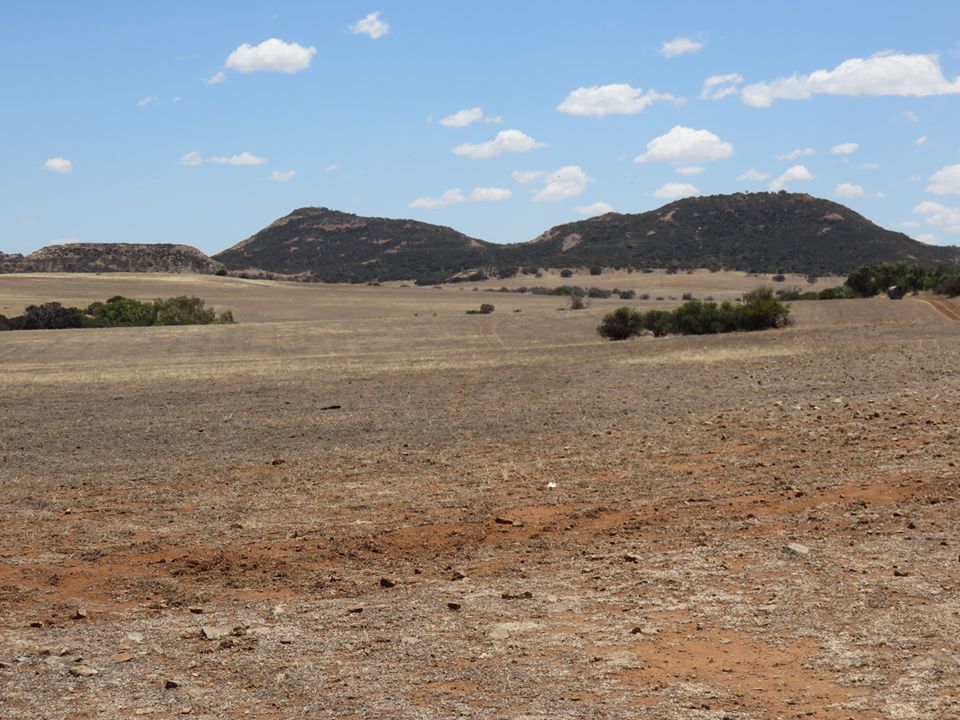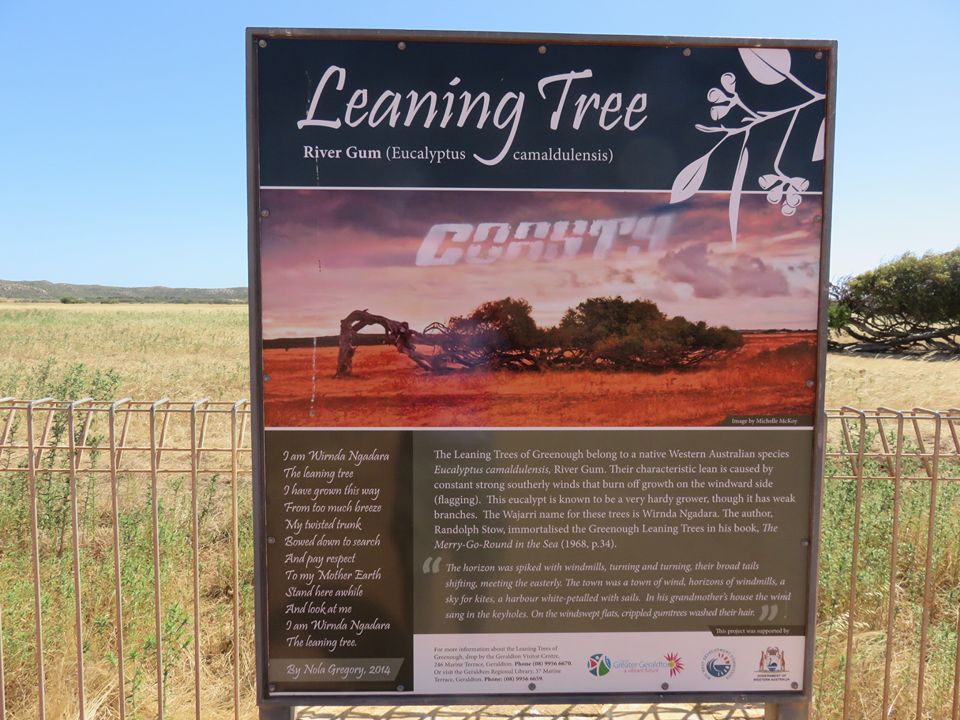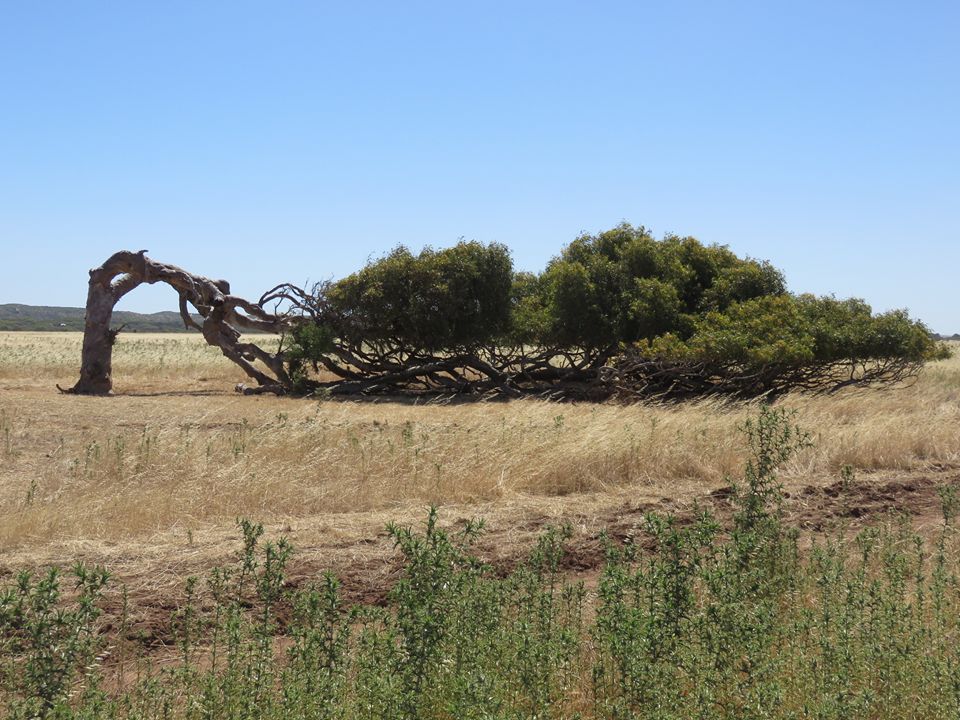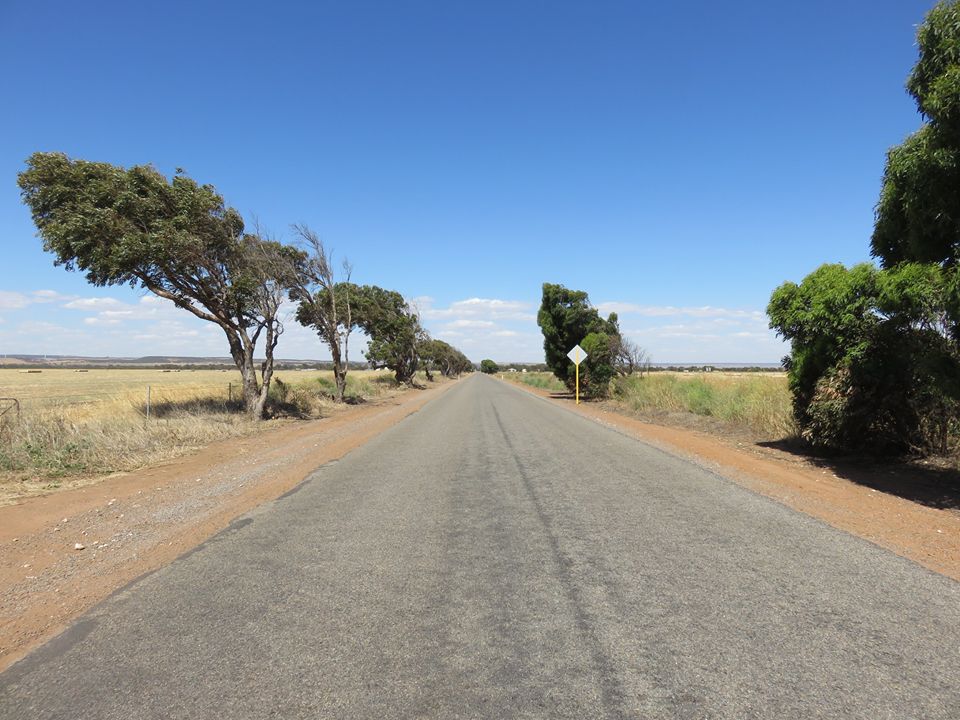 What makes you think it may be windy around these parts?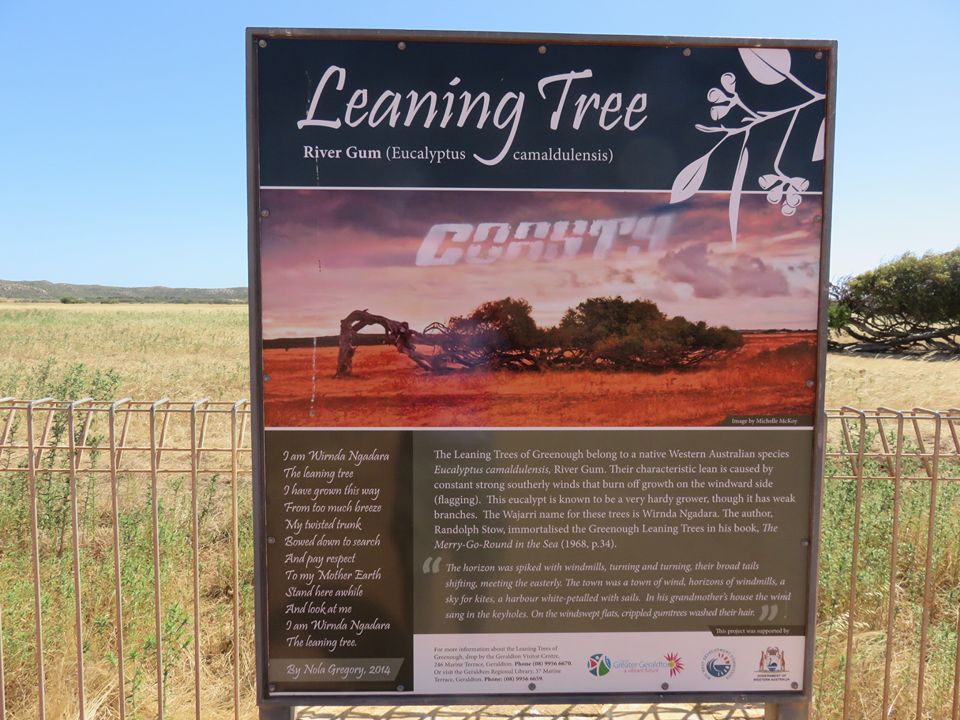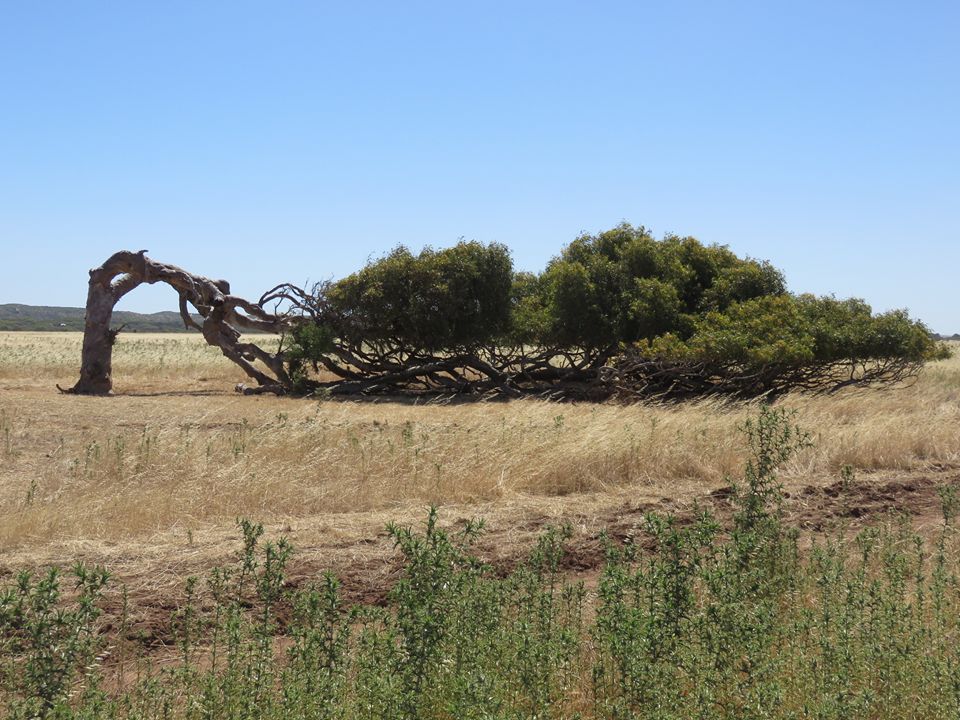 We then headed to Ellendale Pool via a wind farm with 54 turbines the sound was awesome.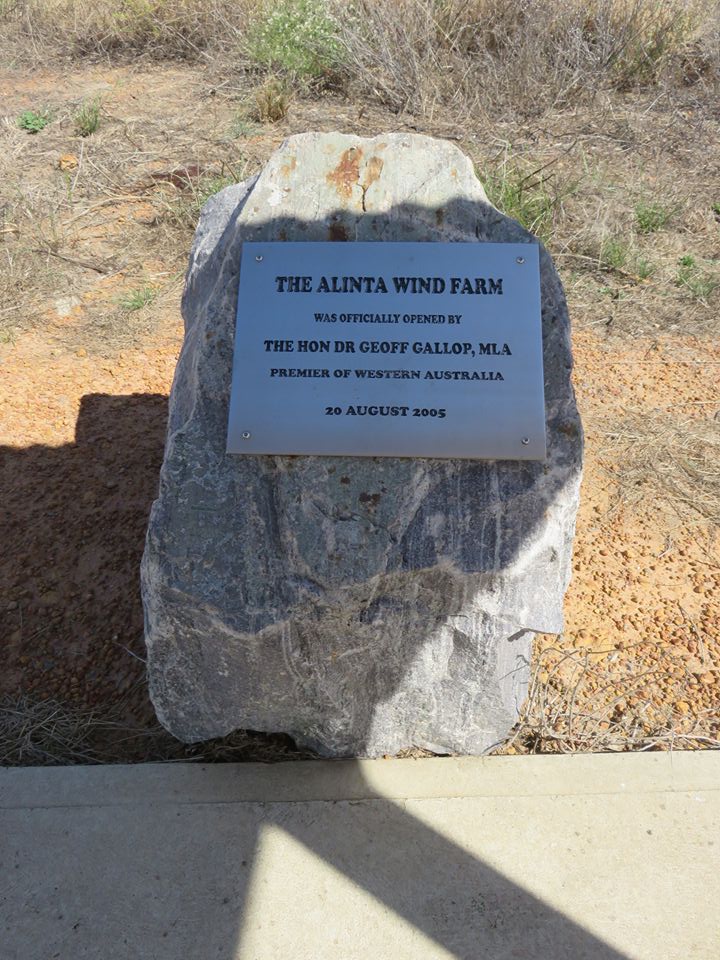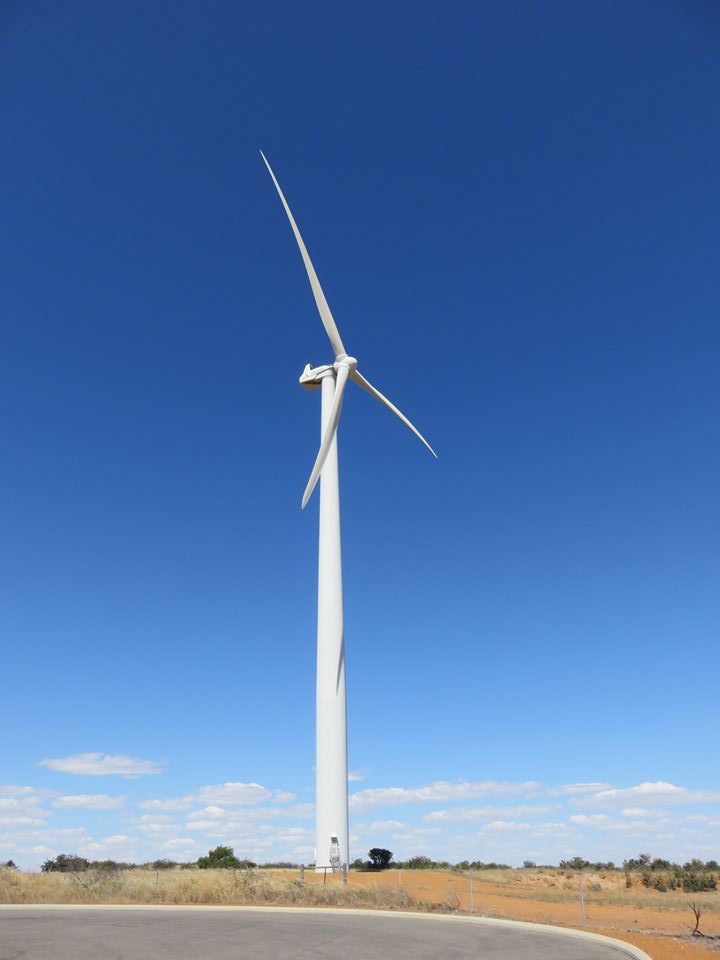 Ellendale Pool

Website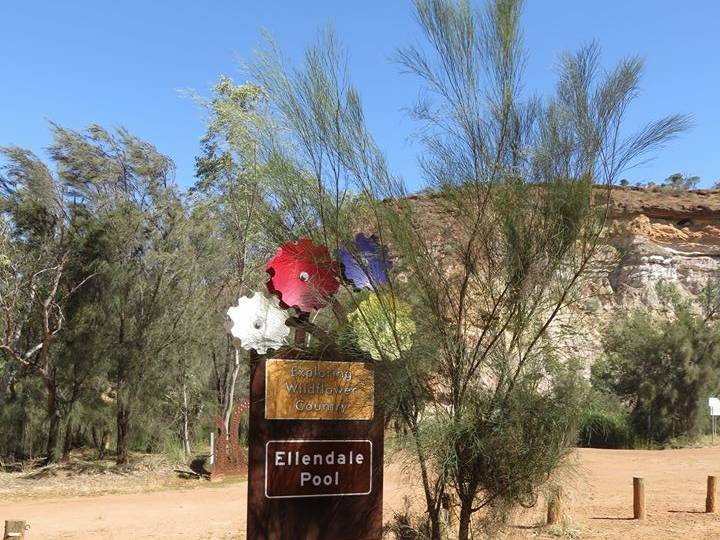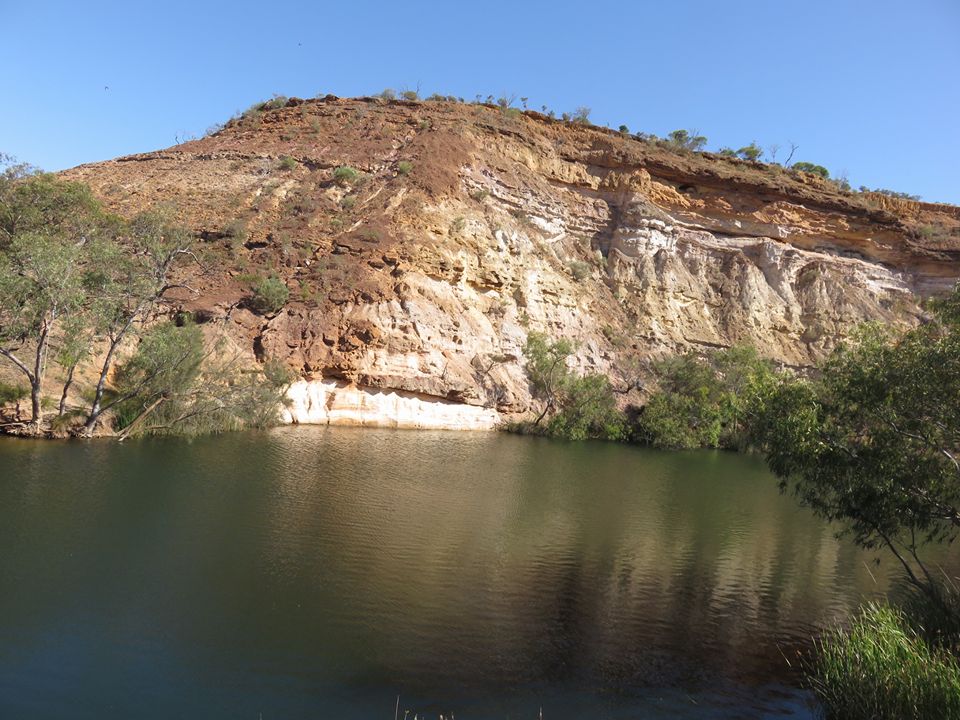 Some distinctive landmarks hereabouts...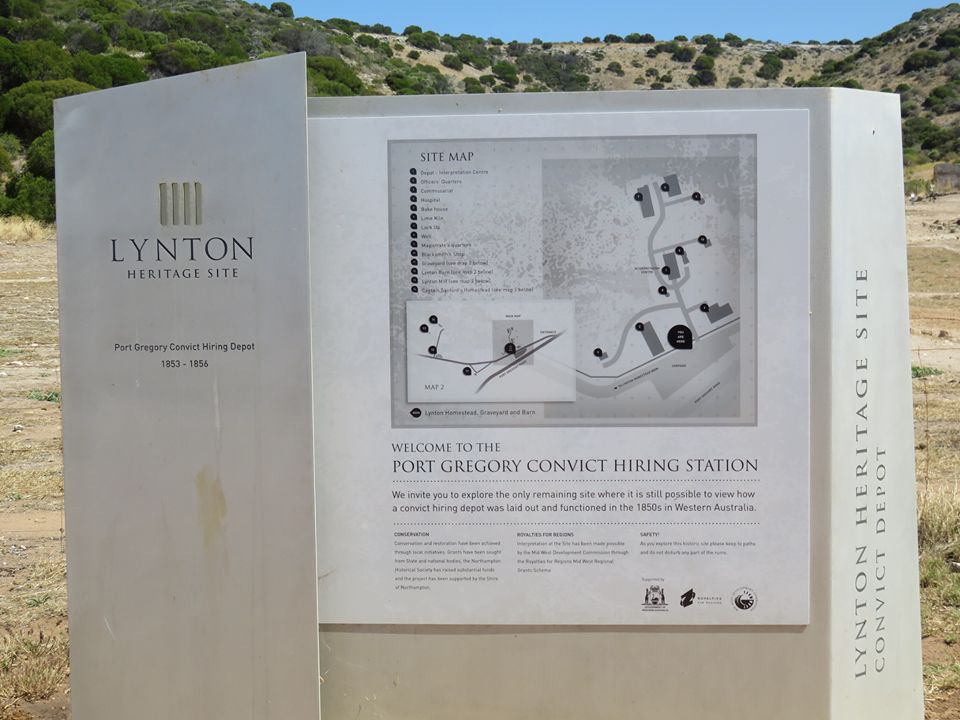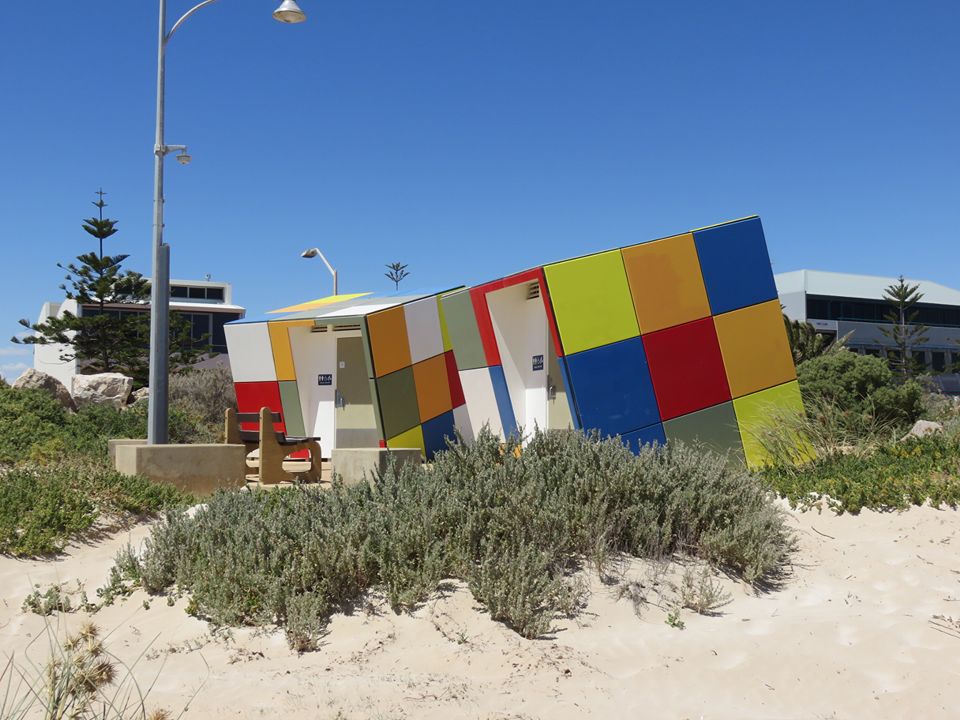 I must say Australia does have some great toilets, even in the most remote areas, always very clean
and well maintained. I have been introduced to The long drop toilet and the bush brush :-)
There's even a National Toilet Map!

Looky Here



Anyone for cricket?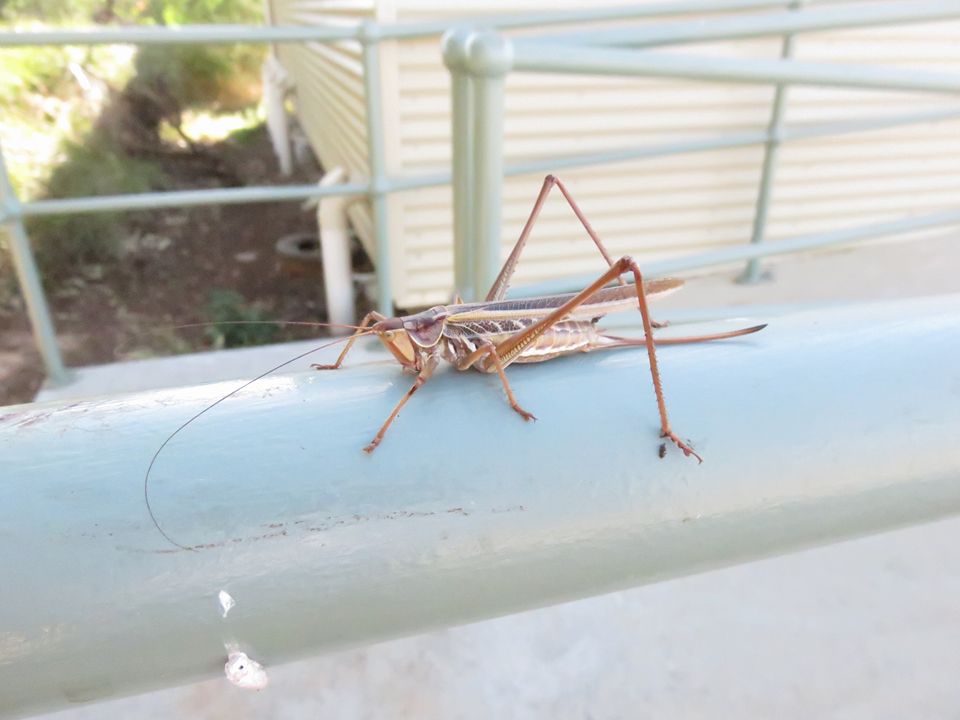 ---

Thursday 3rd November - Bedcam -

Billy Goat Bay free campsite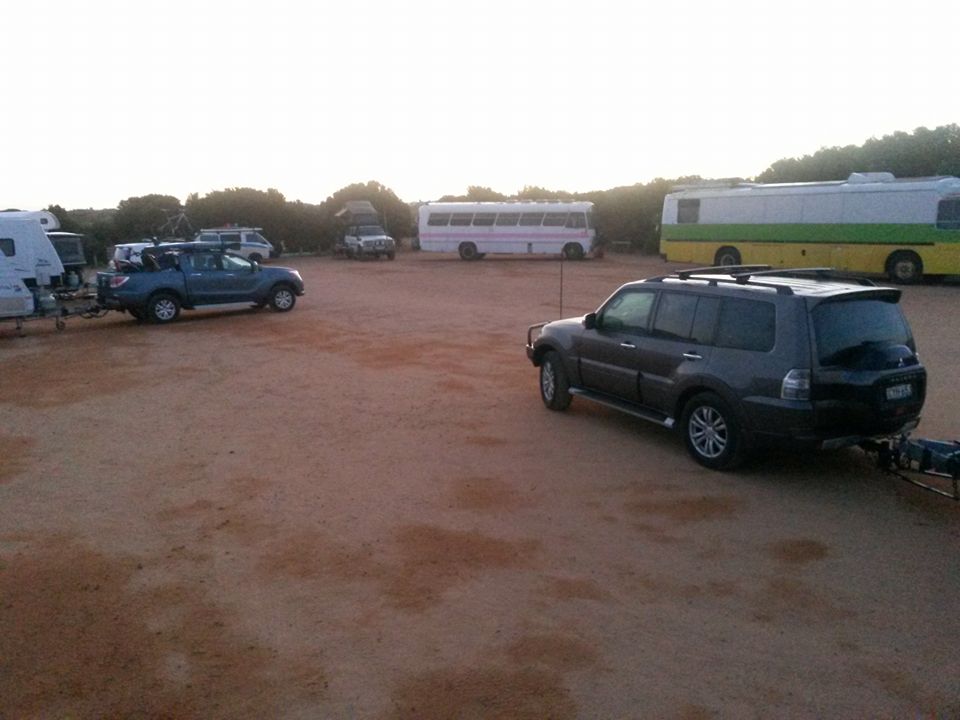 We did try cook breakfast but the wind beat us.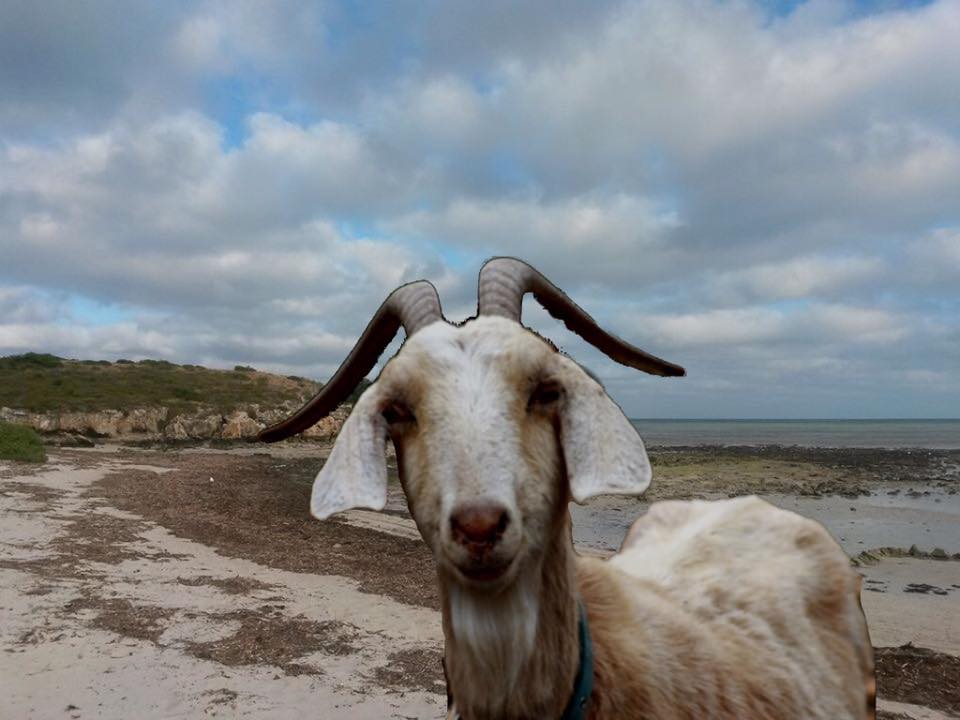 So we had to go the bakery - Beef, bacon and cheese pie - and liquorice (only for the brave)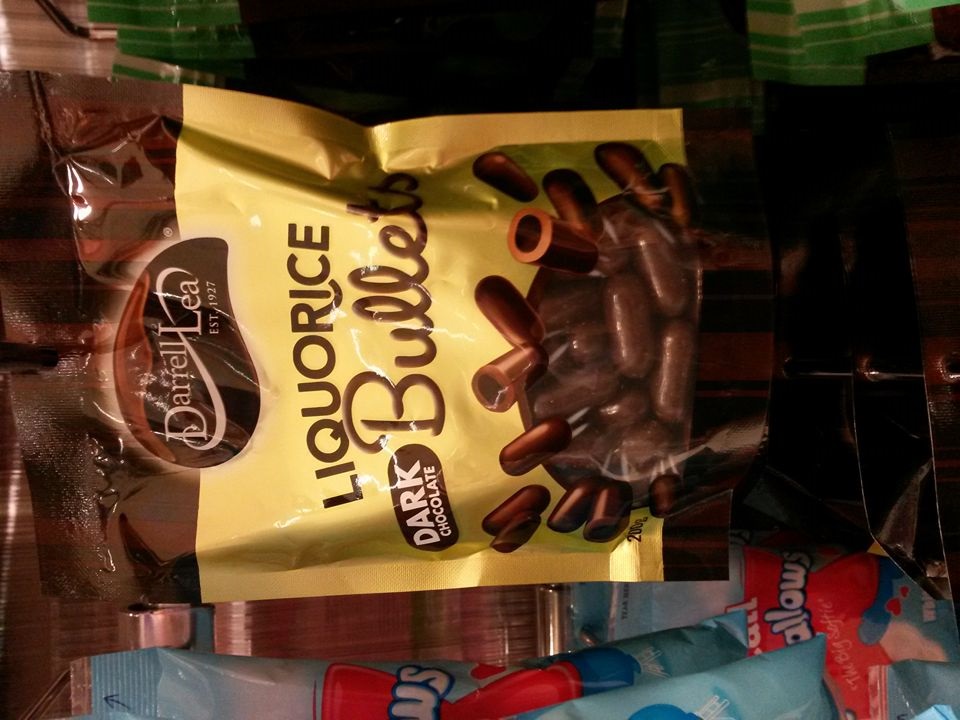 Dinner without flies :-) It was Lovely - the flies & other nasties were the other side of the mesh.
It felt like we were at the Ritz :-) And lots of hot water for the washing up.
Also the showers were superb........I think I might feel human again ;-)

---

Friday 4th November -

Bonneys Waterski Park

just South of Perth.
Bedcam at 05:20am - The dawn chorus is in full swing!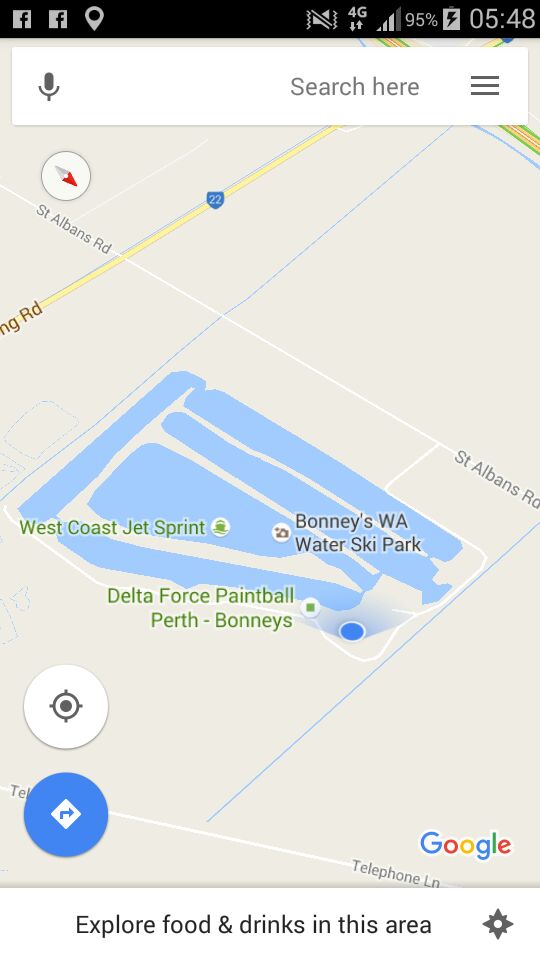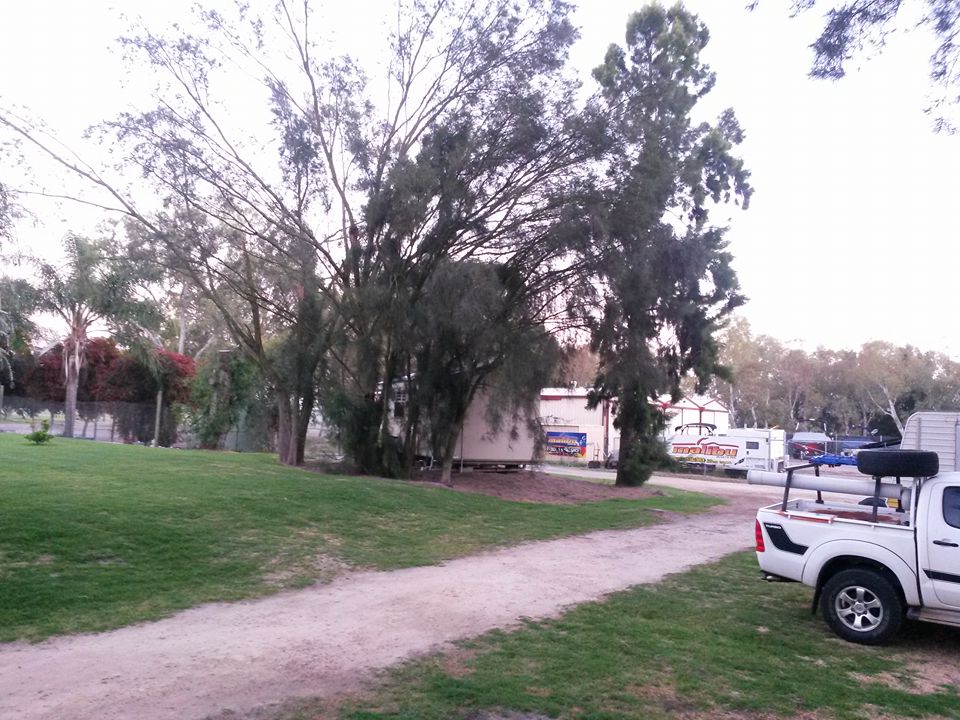 Hoping for a chilled day today. It's been quite a roller coaster ride.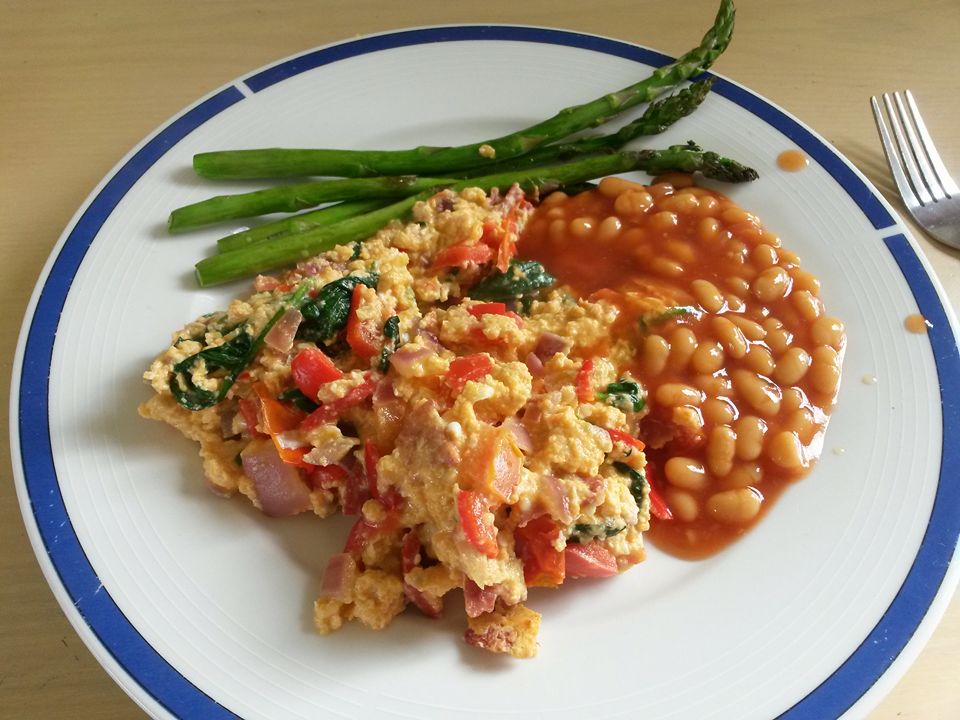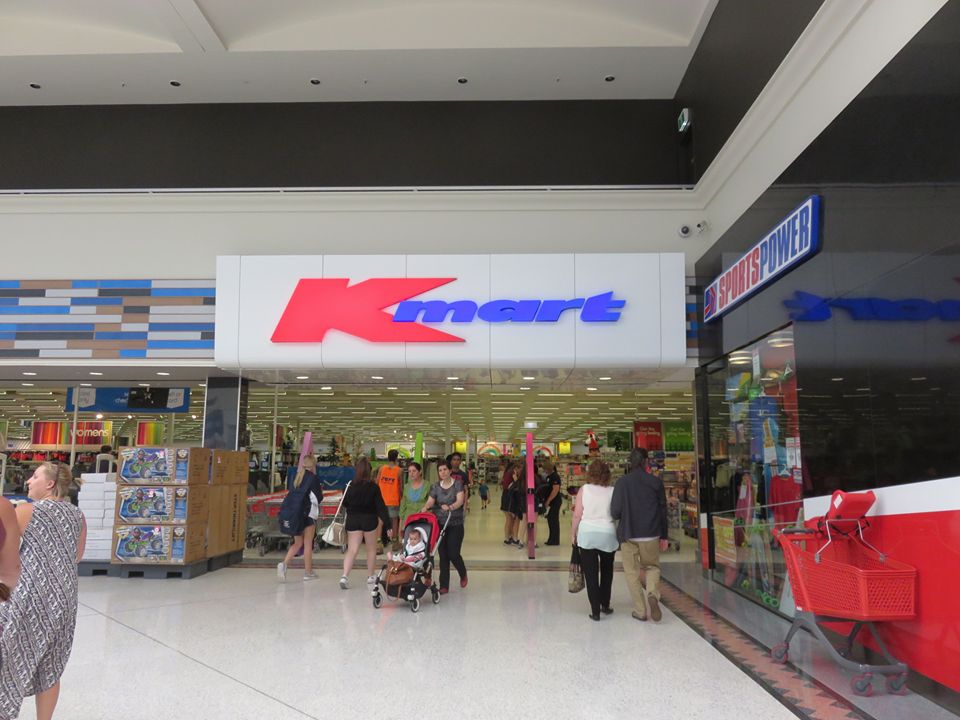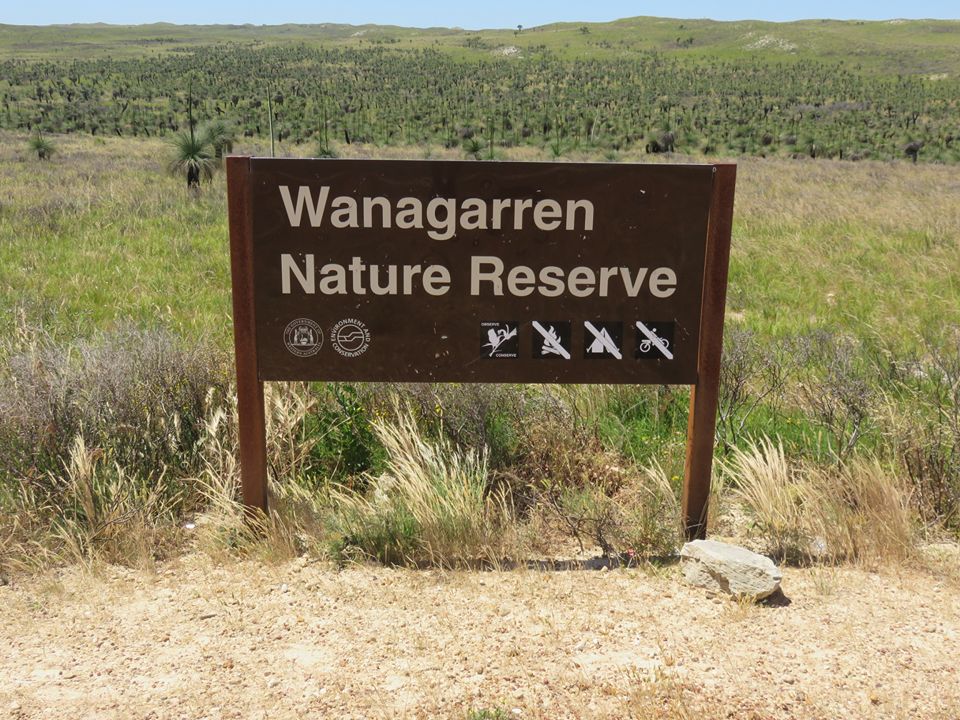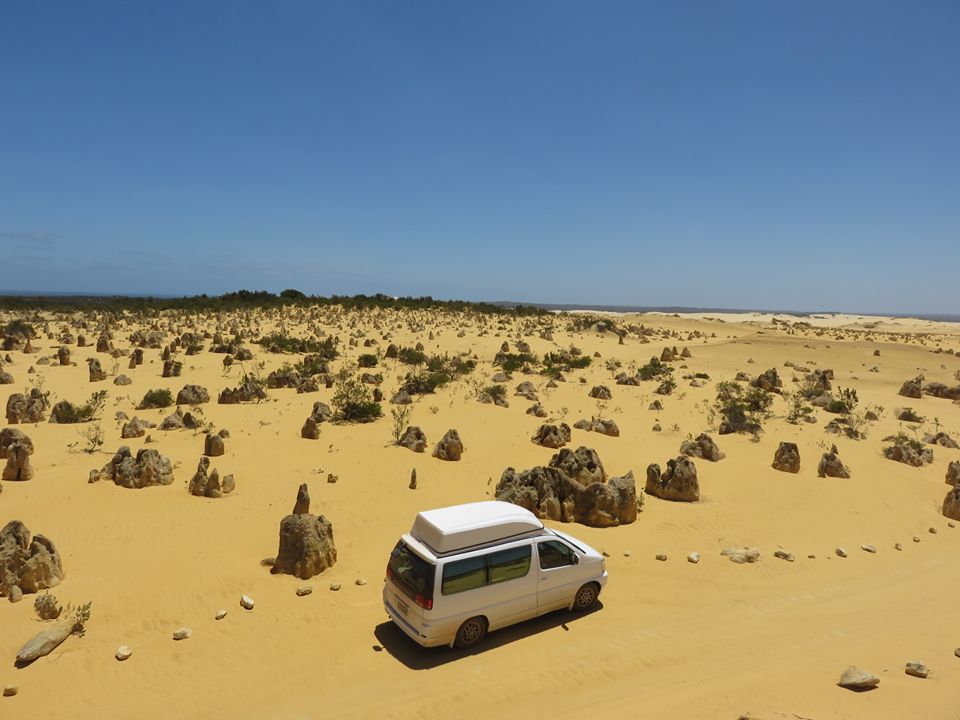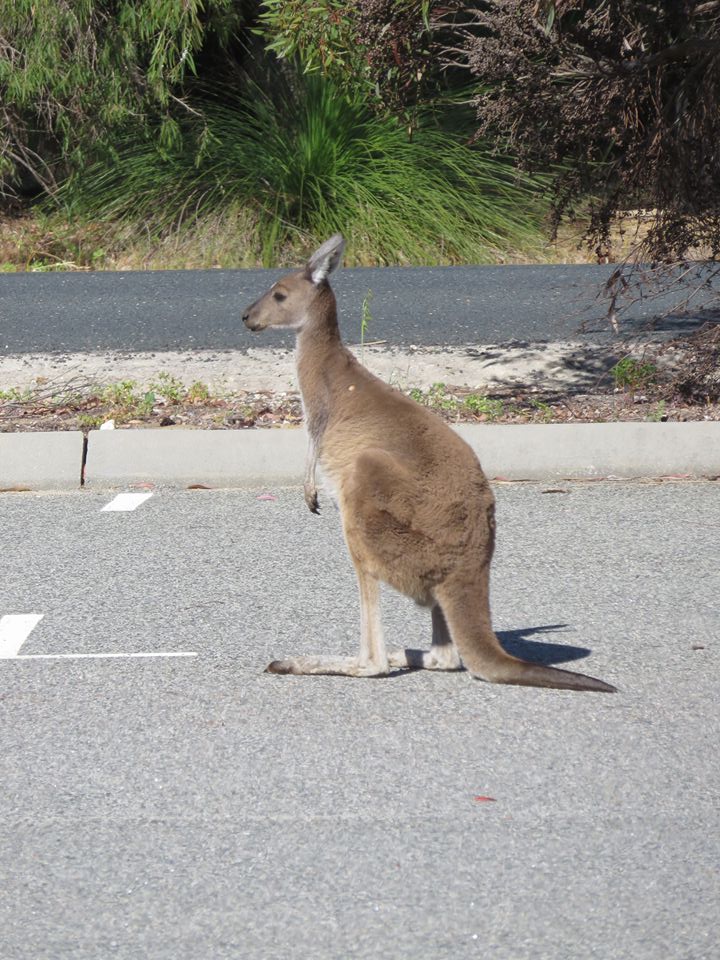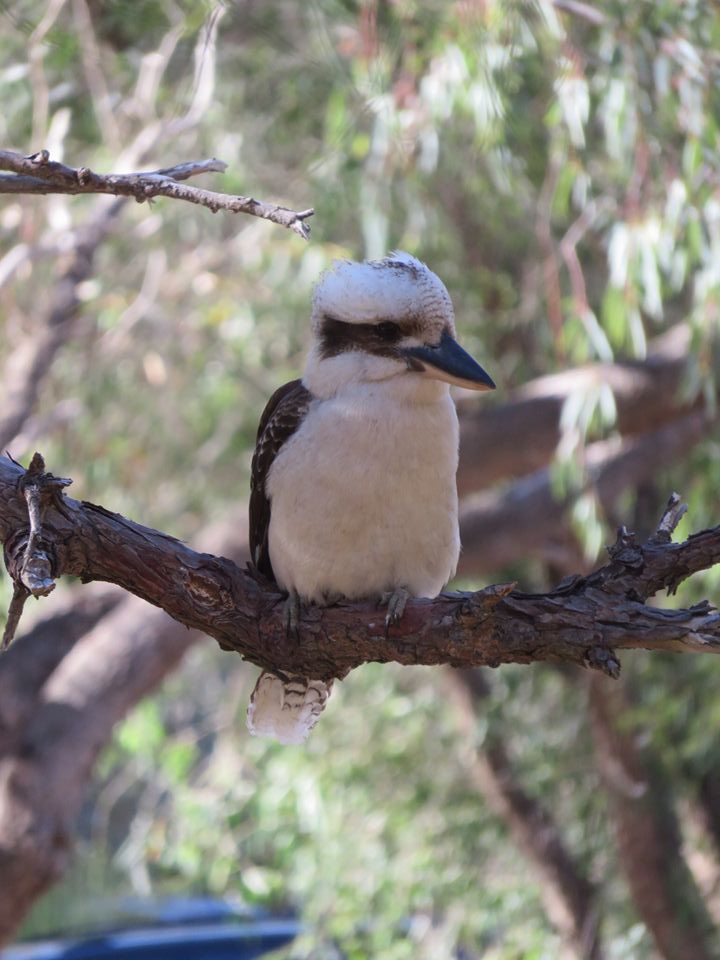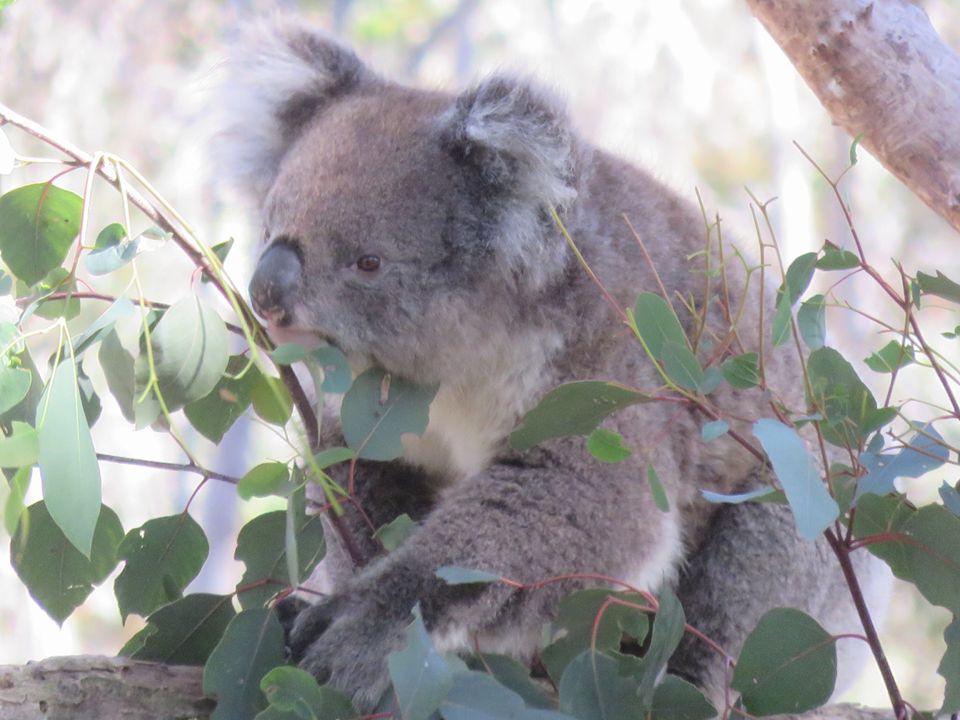 and then on to

Margaret River

for coffee and elevenses!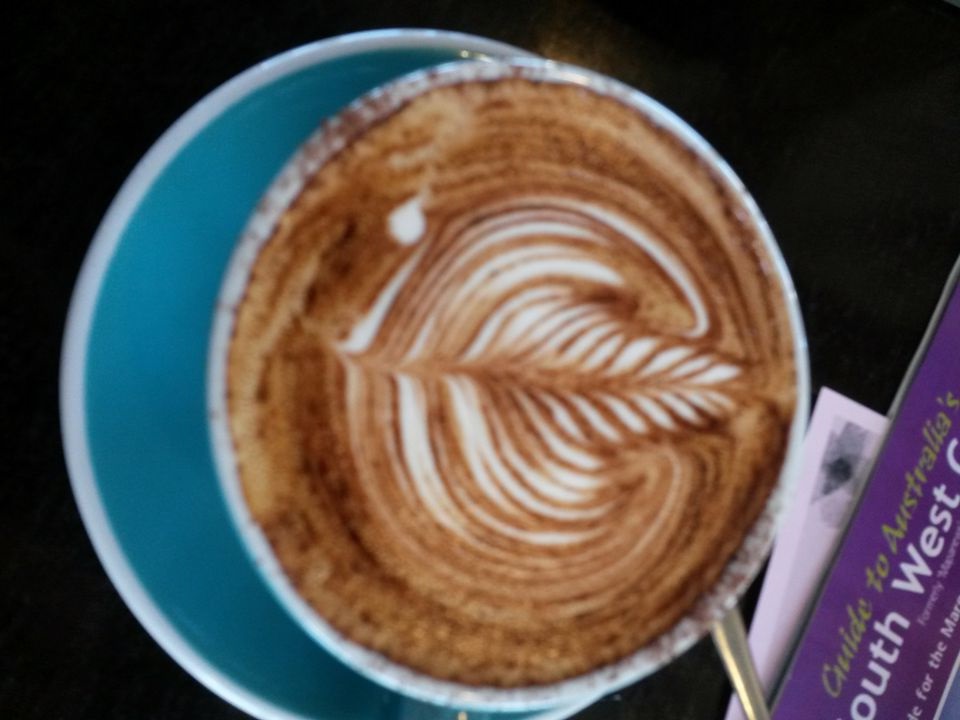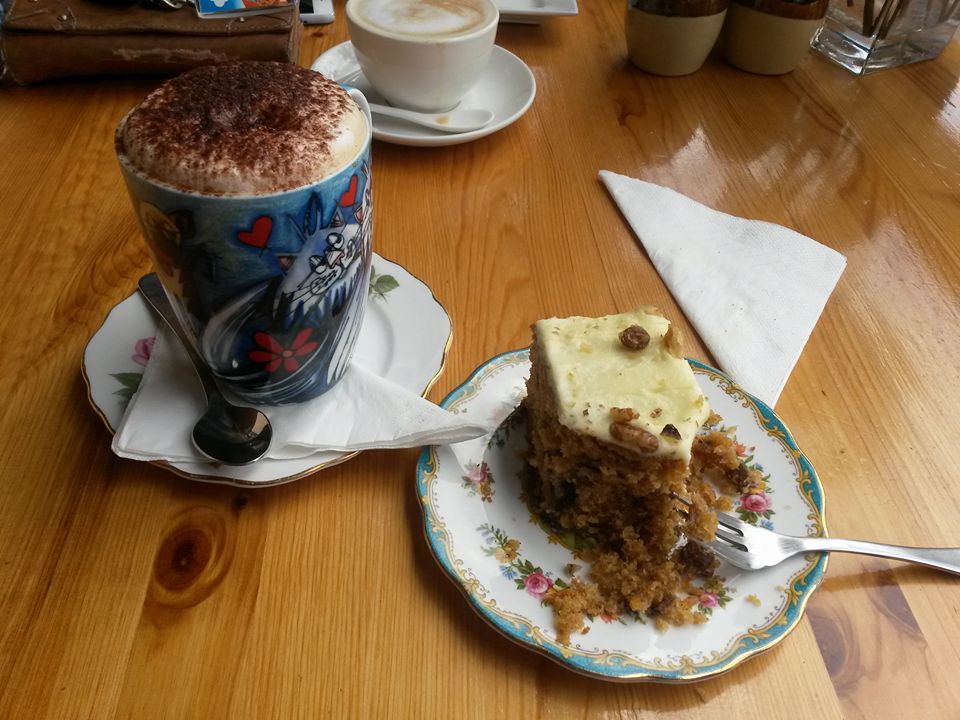 Squid Lips Fish & Chips

for

Gummy

and chips with chicken salt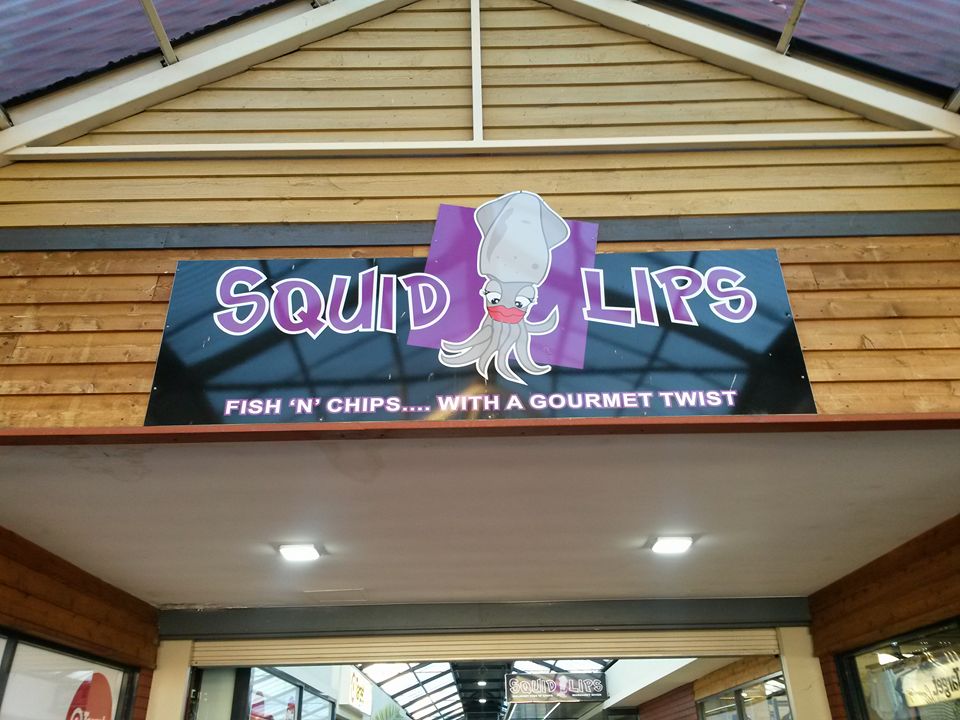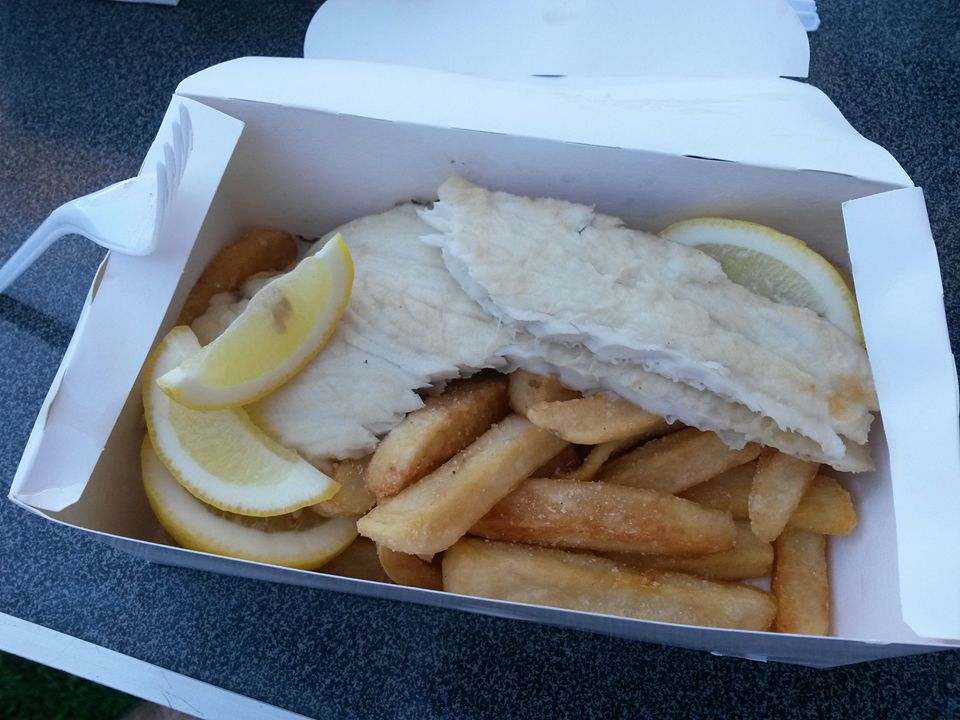 Now I'm thirsty.. Another first... What do you think I went for? That's two ;-)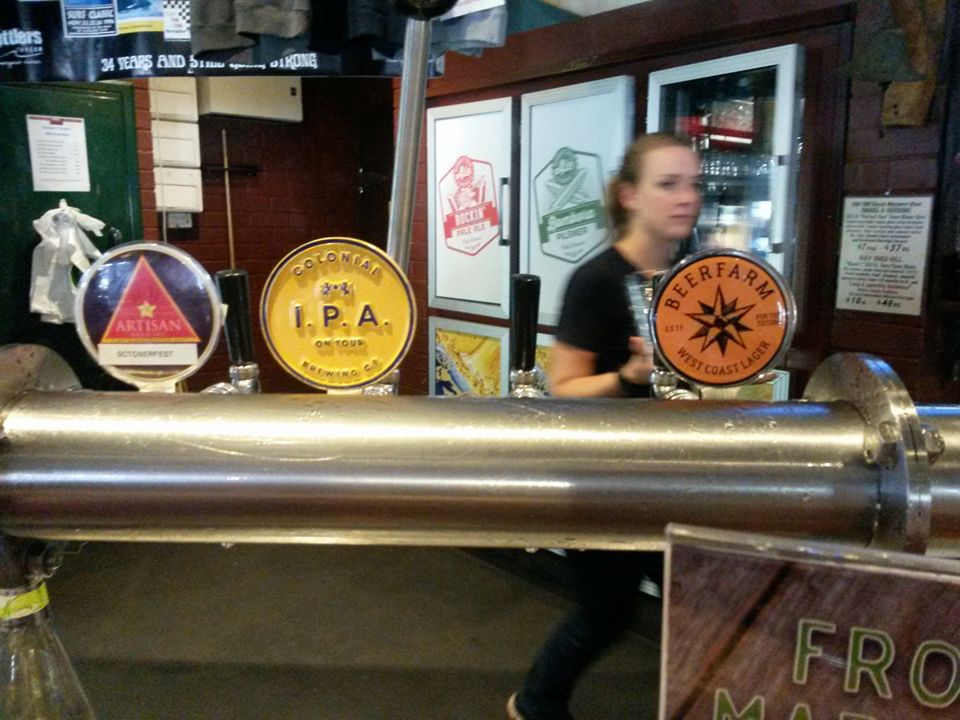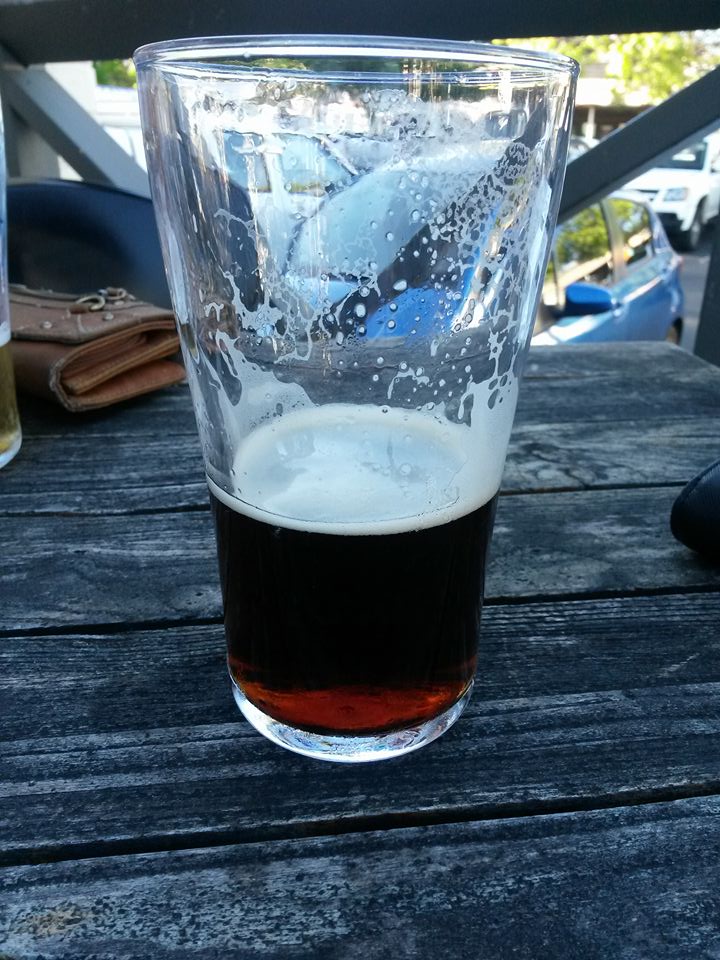 Now I just need a little something to fill up those last empty spaces...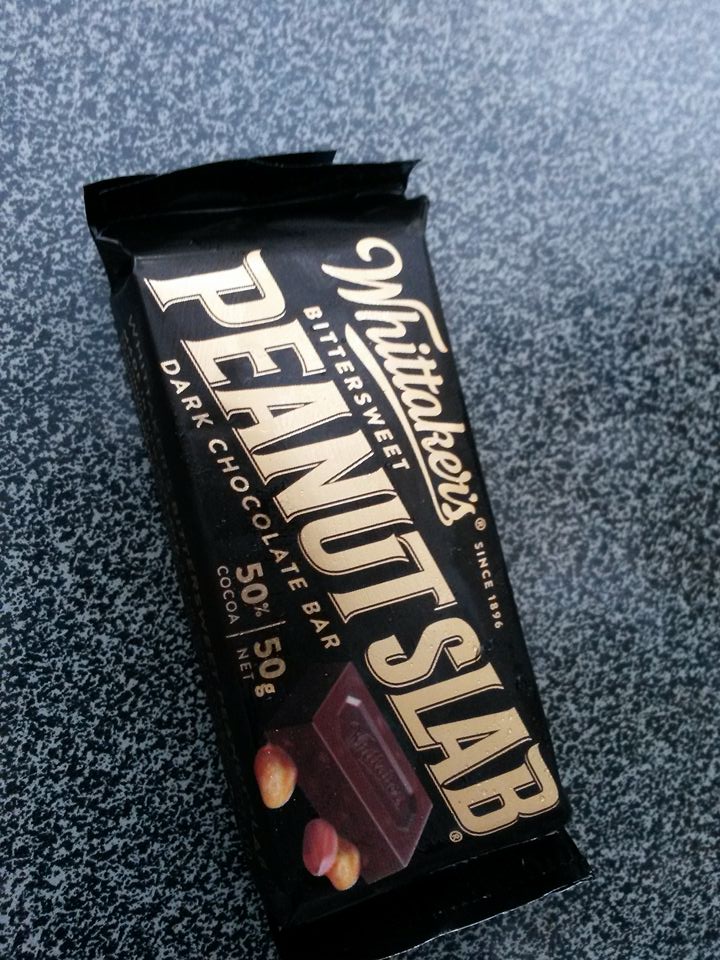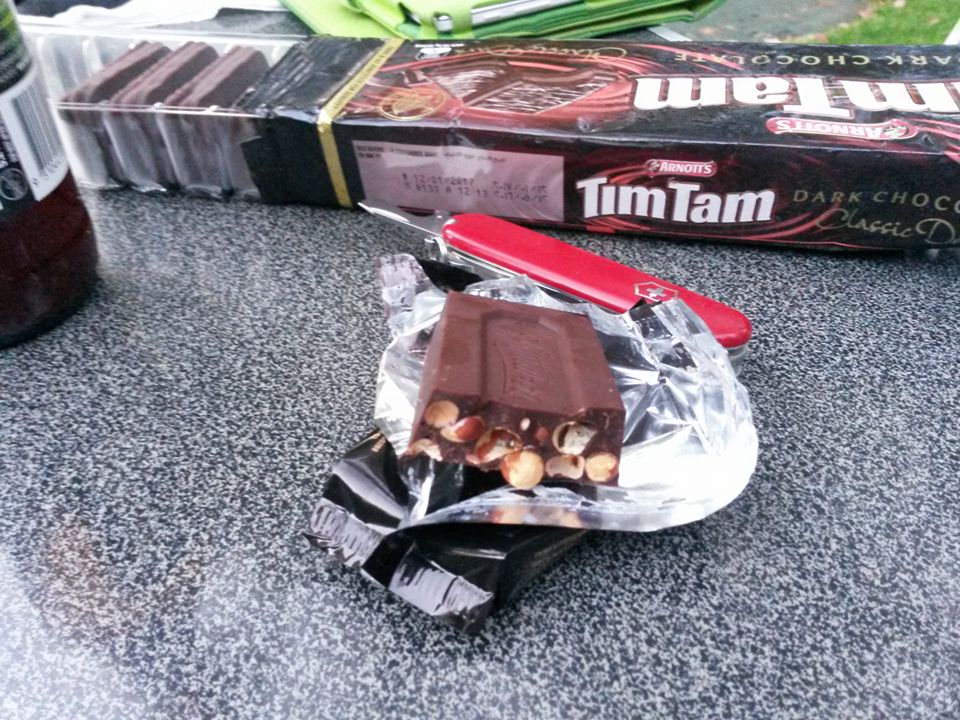 Watch out for guerrillas

Yarn Bombing

!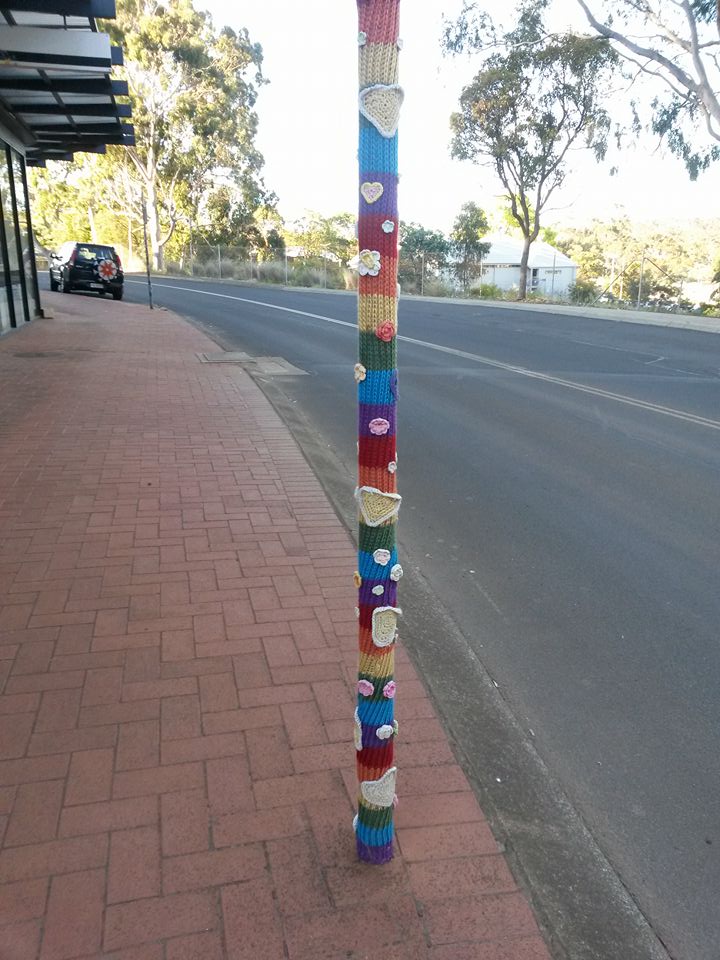 ---

Saturday 5th November - Margaret River Farmers Market - Another first :-)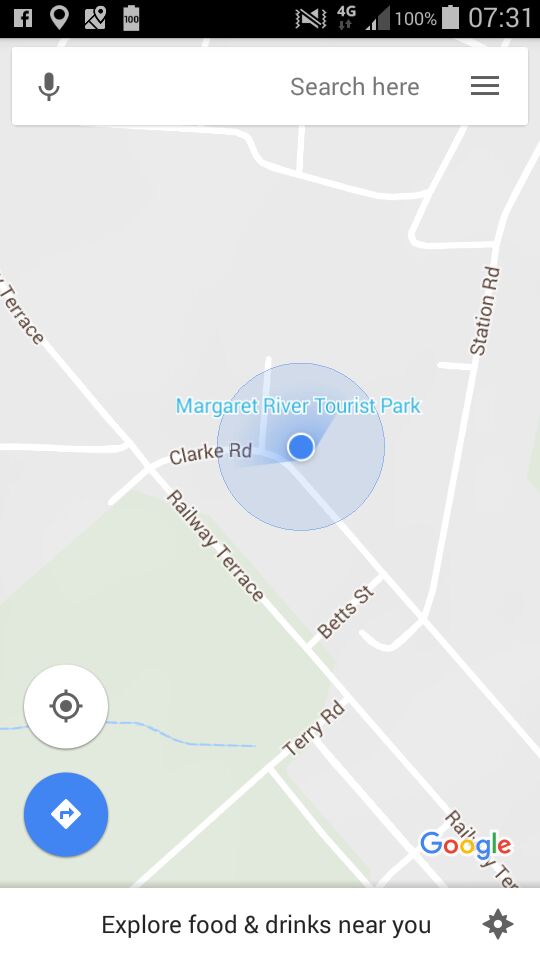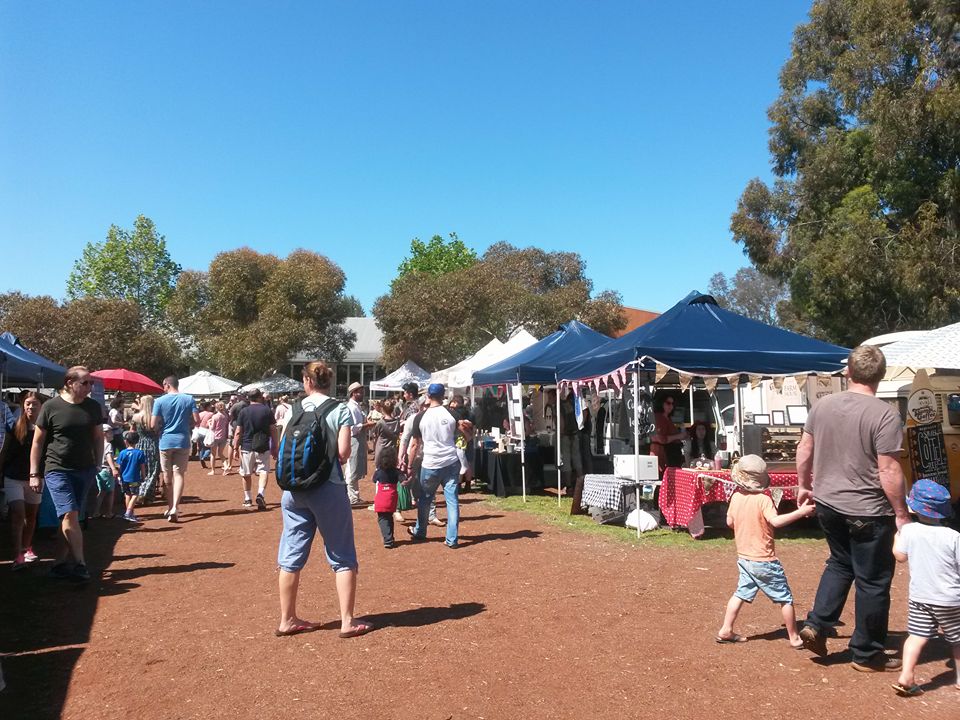 Just had a lovely egg and bacon roll with onion cooked by pupils from the local high school :-)
Sorry no photo as I had my hands full ;-)

Time for some domestic chores - sigh...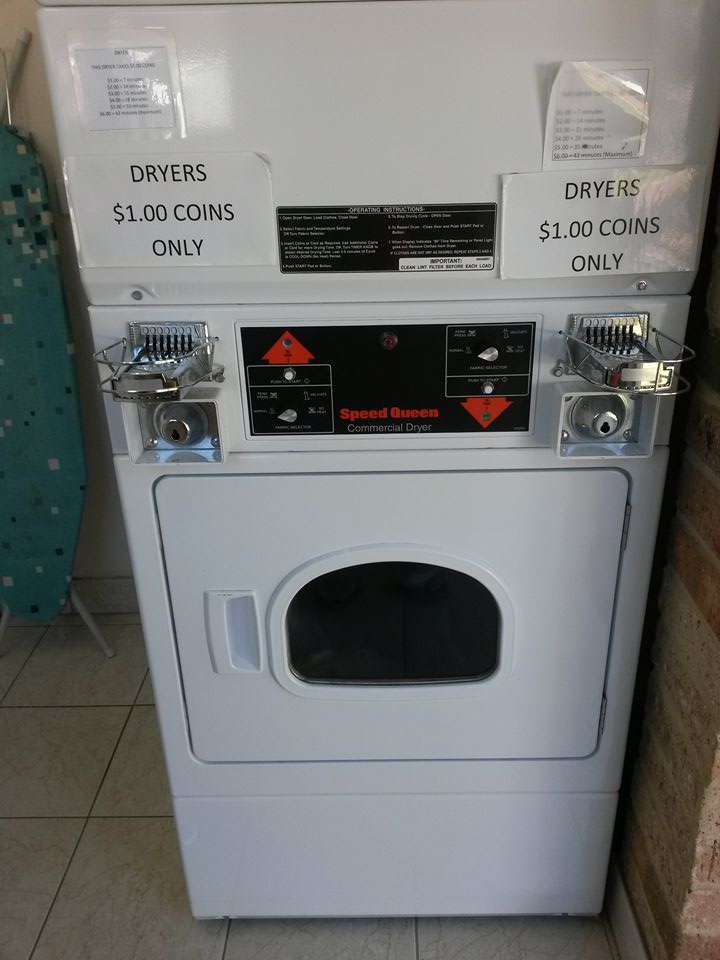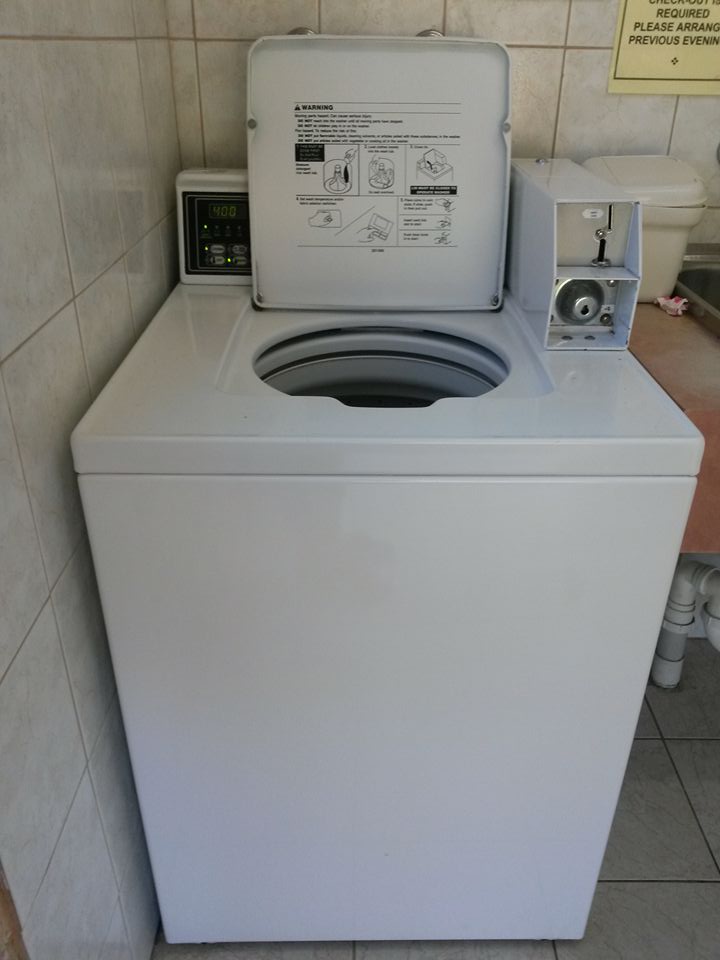 Surfers Point - looks lovely but no surfers in sight - I wonder why?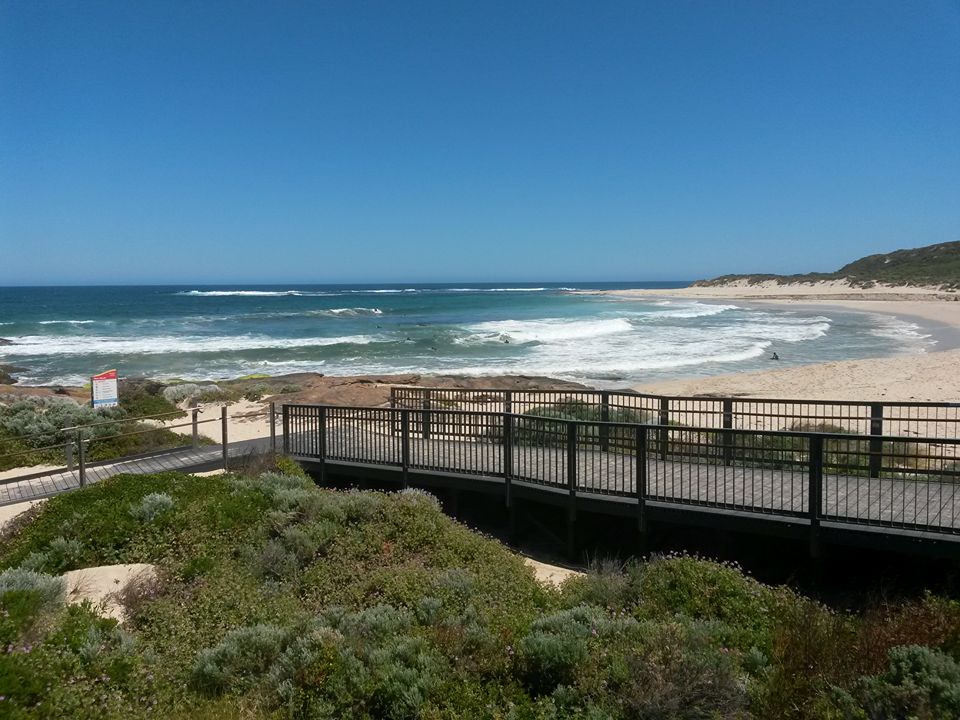 Aaah... maybe this explains it!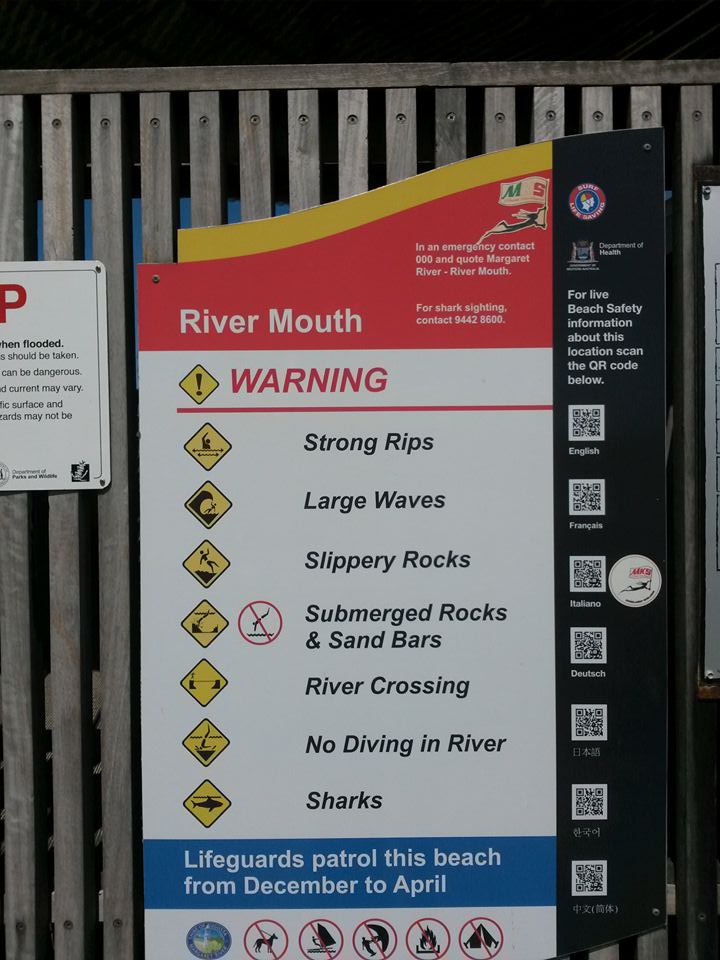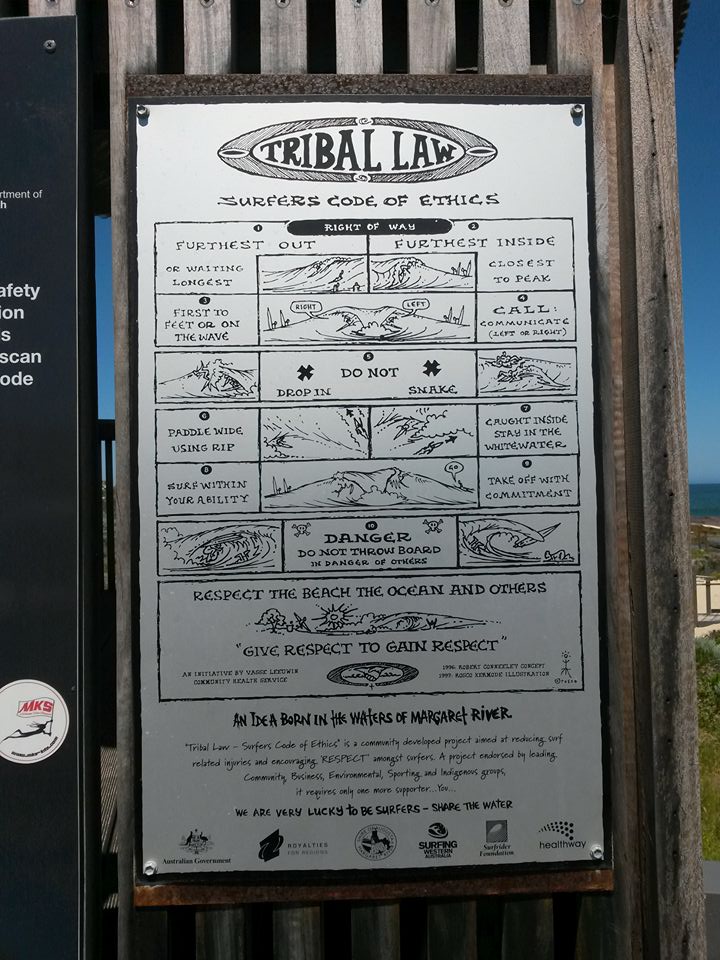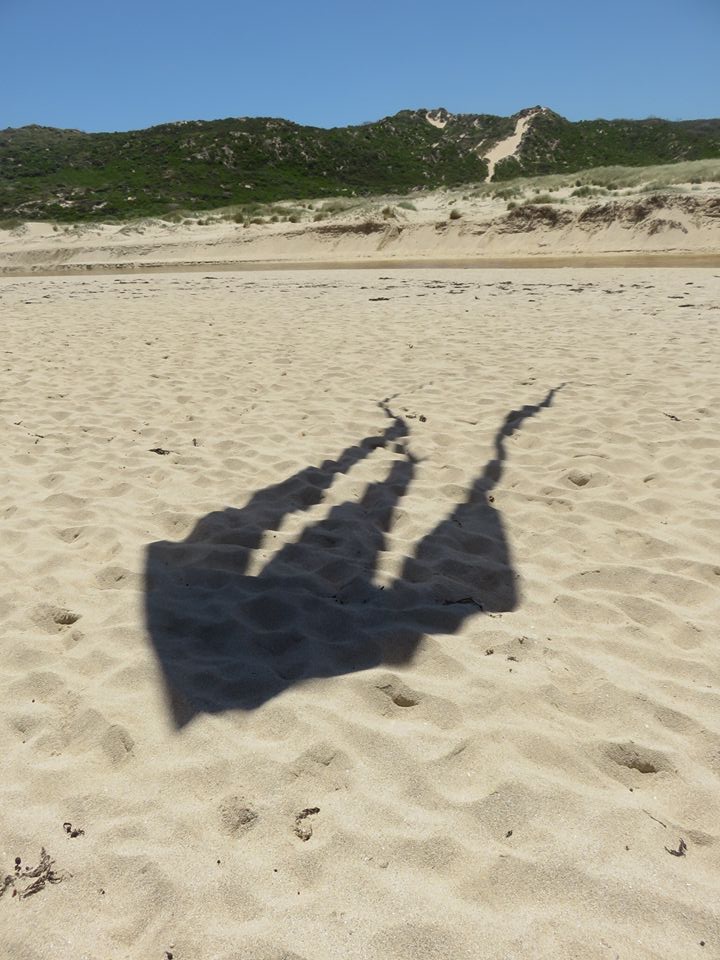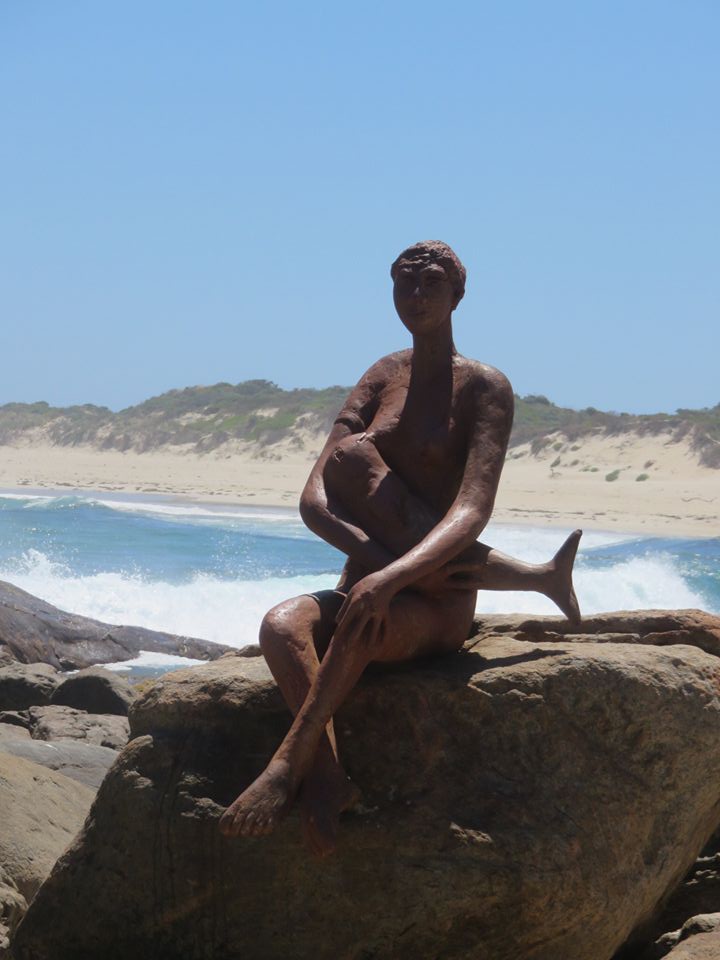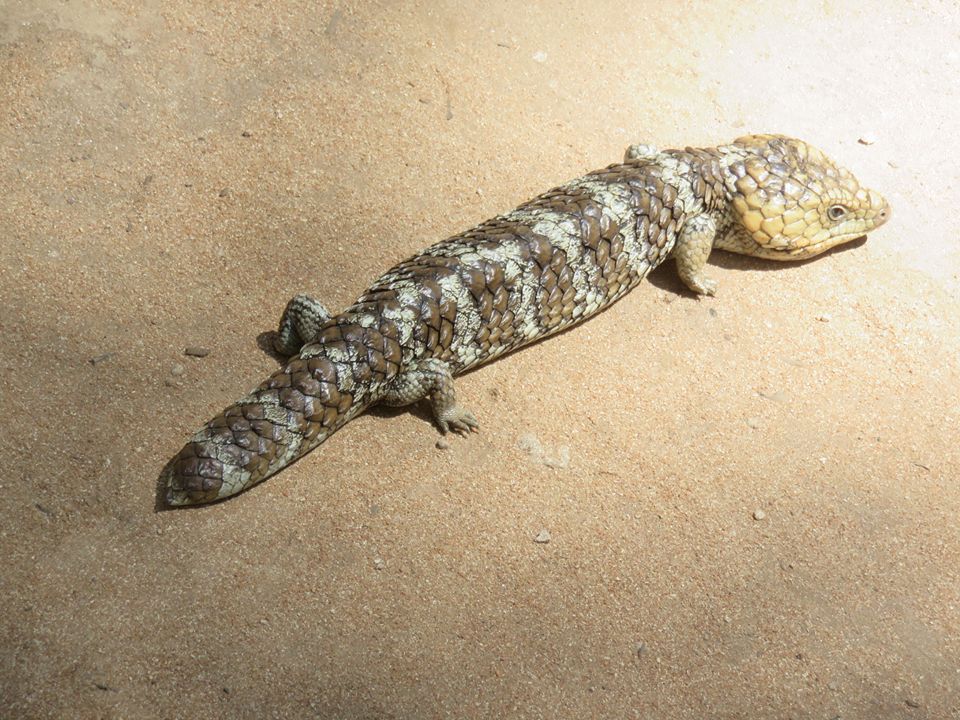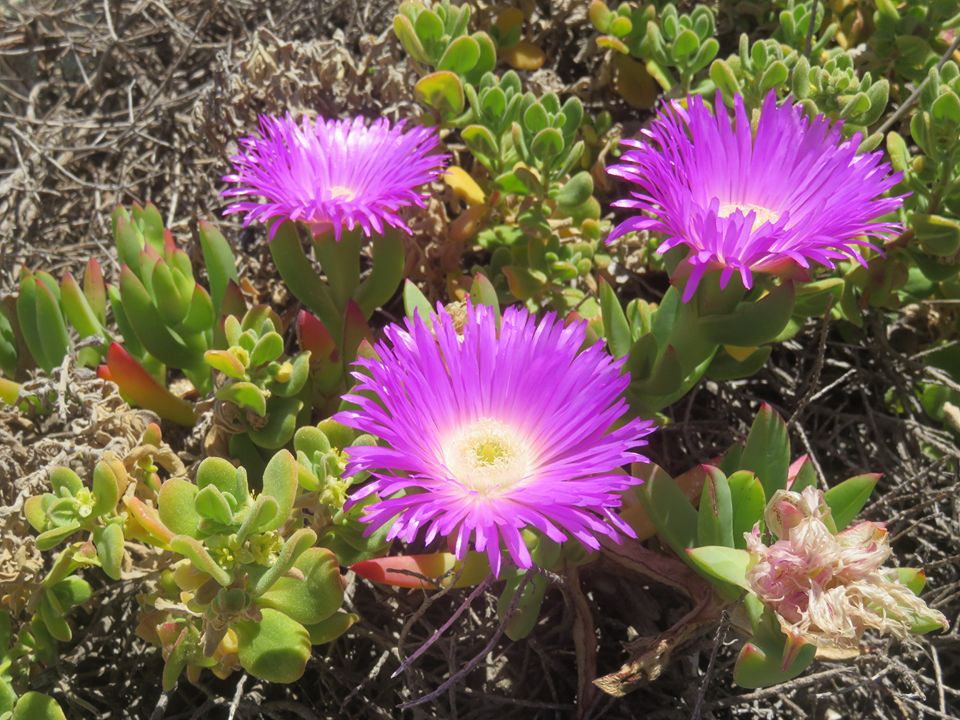 Next stop

Sugarloaf Rock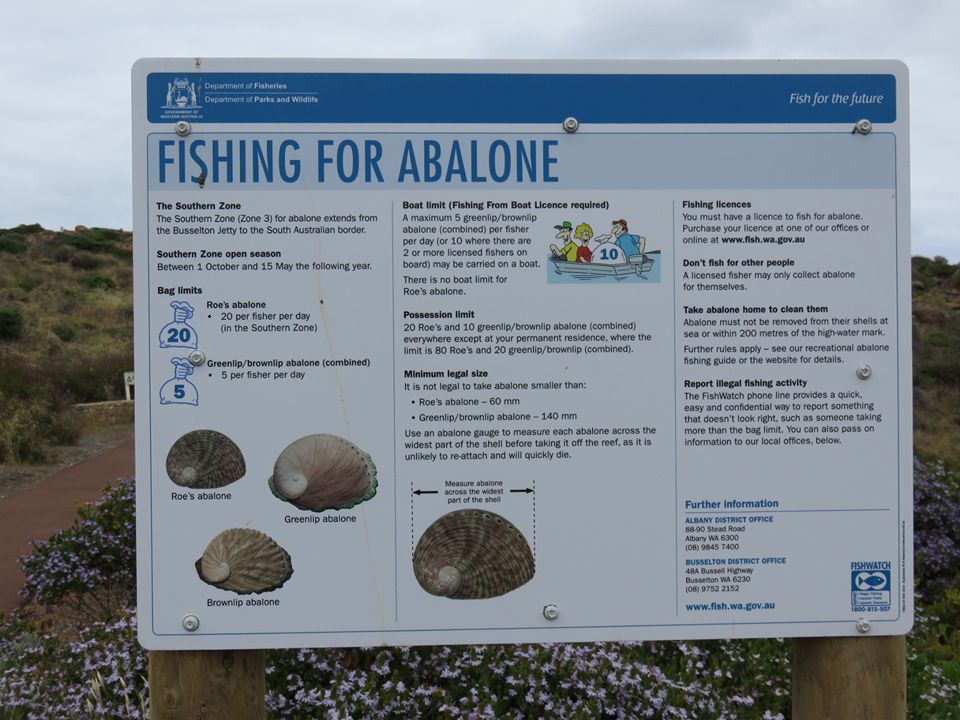 ---

Sunday 6th November - It's a grey day in WA. But there are still things to do :-)

Lake Cave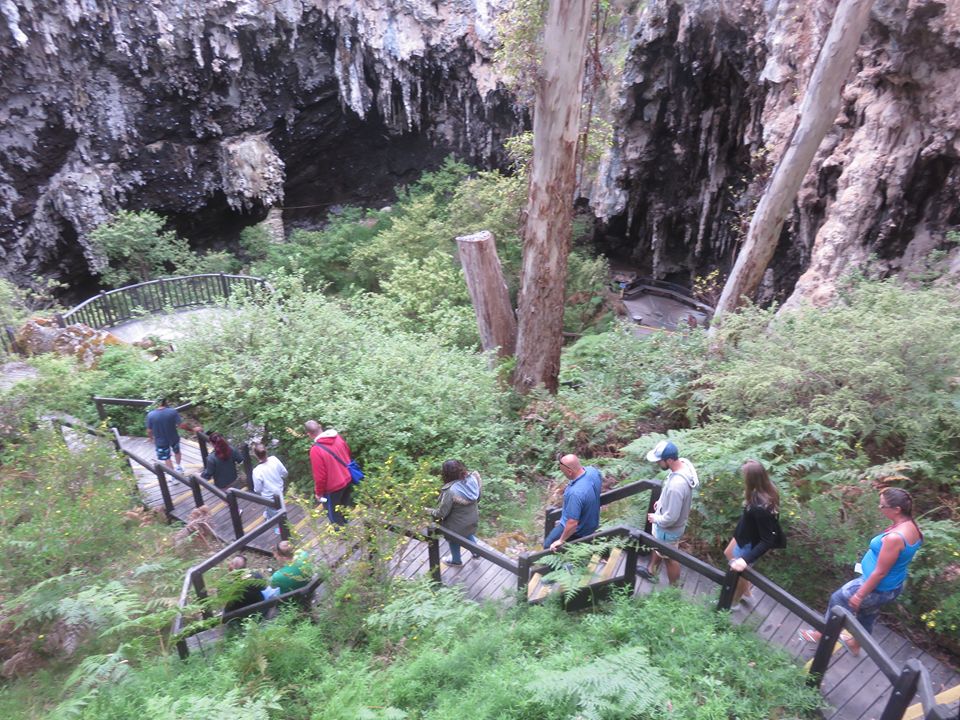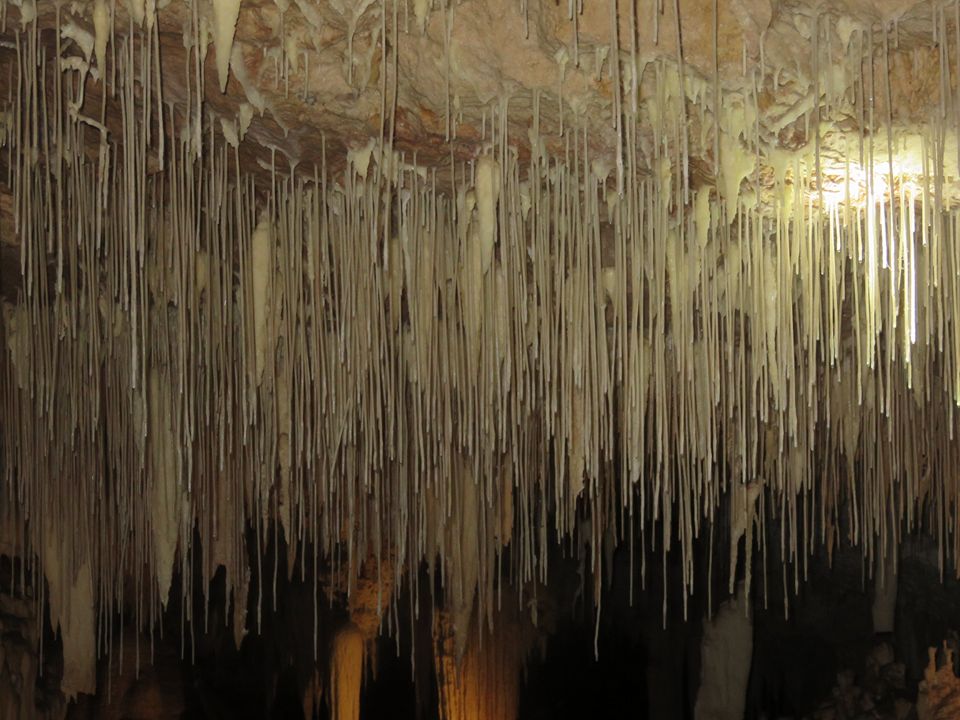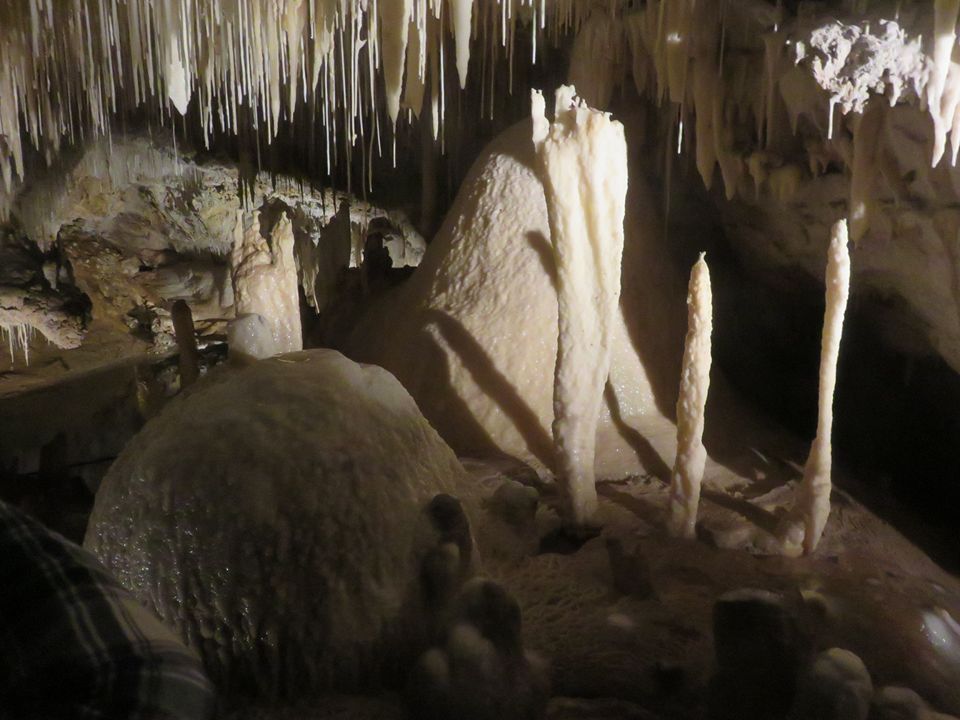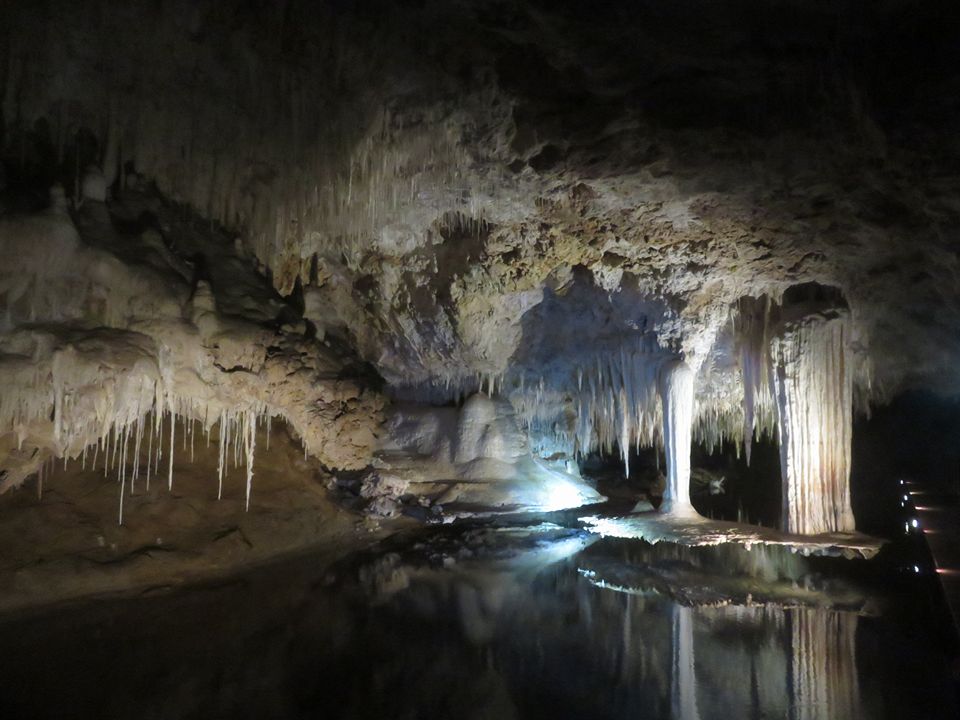 Margaret River Chocolate Factory

- Be warned do not under any circumstances go inside this building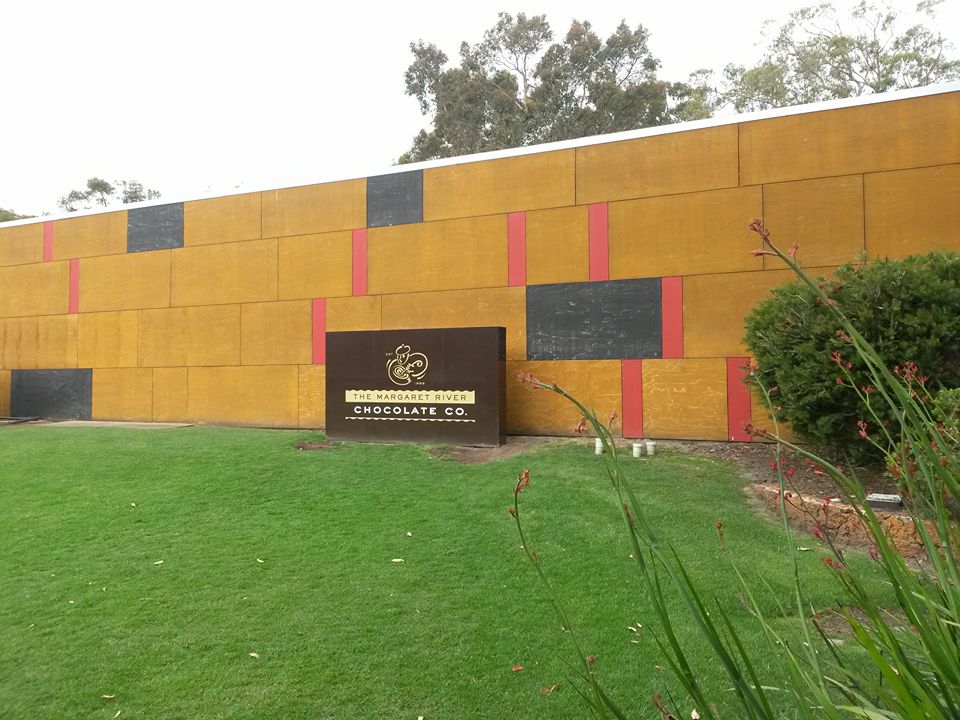 It's all chocolate.... Please - somebody..... Heeeeeelp!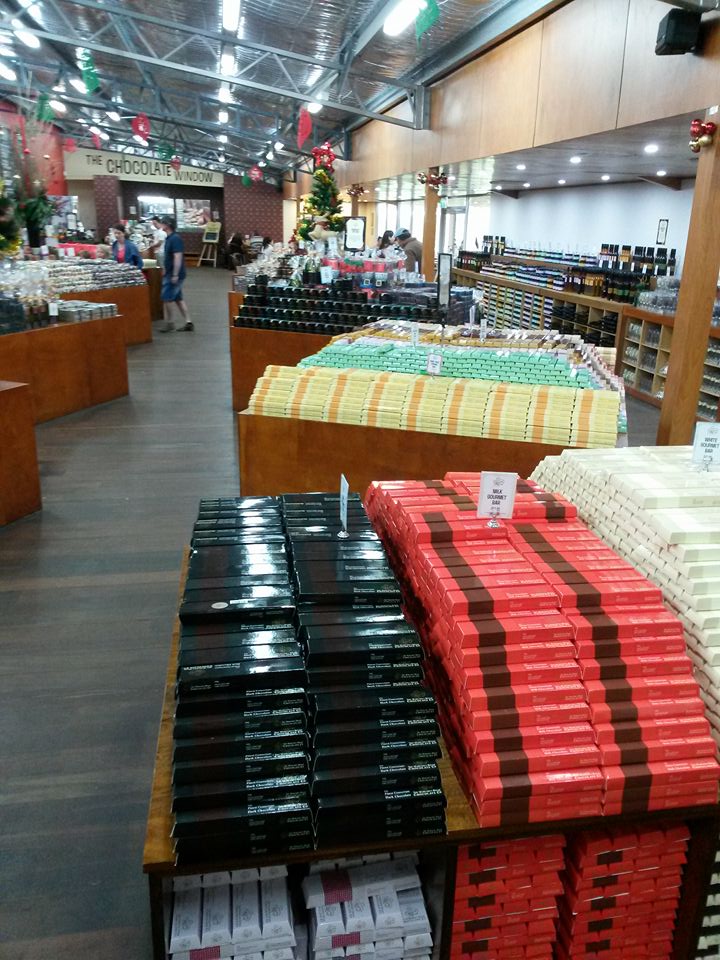 Can you guess what I had for lunch ?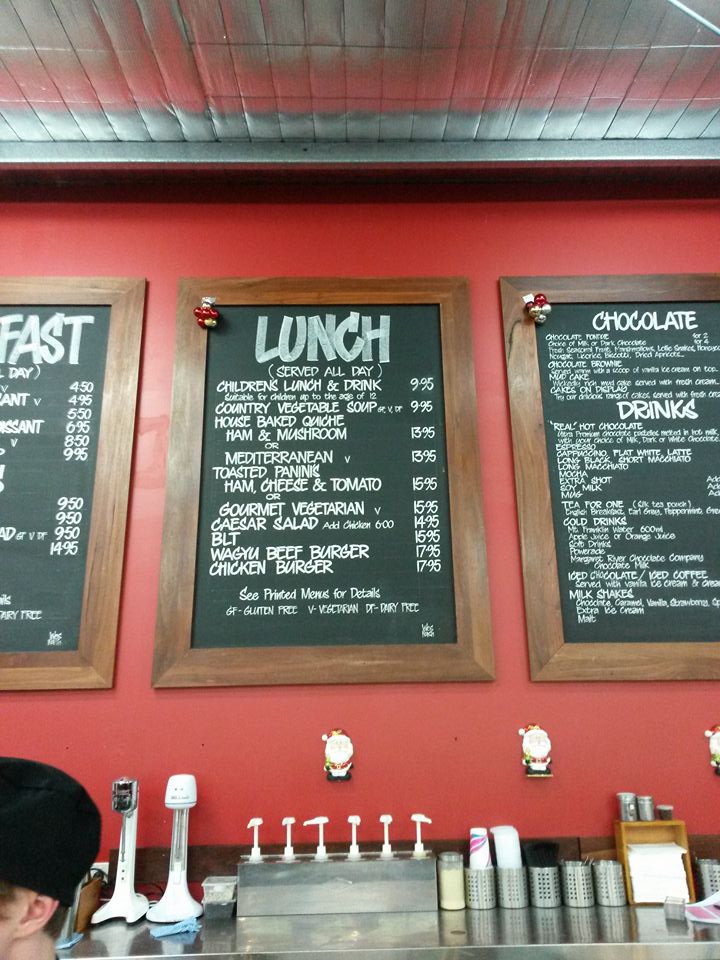 Cheeky Monkey Brewery

- It all started well enough... then... Oh Dear!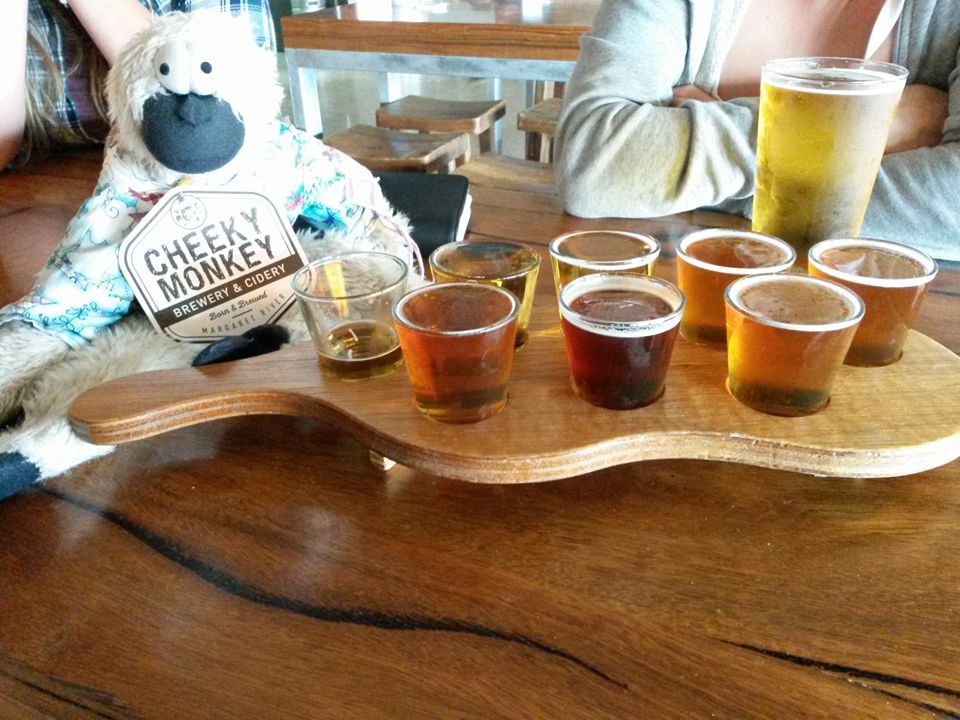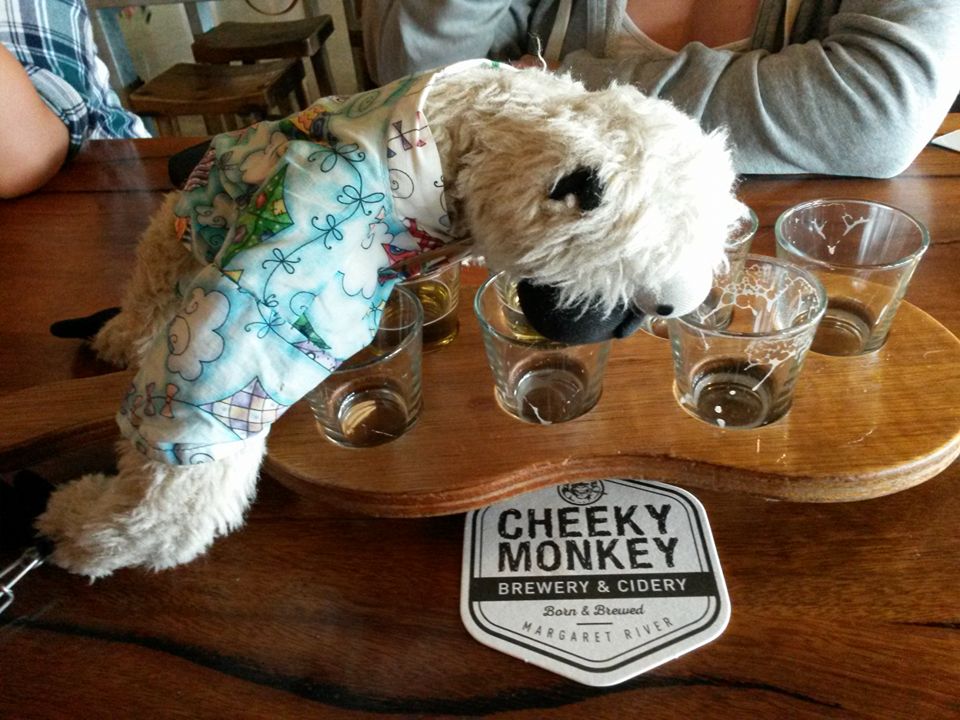 Well - we just HAD to try them all - we had written instructions!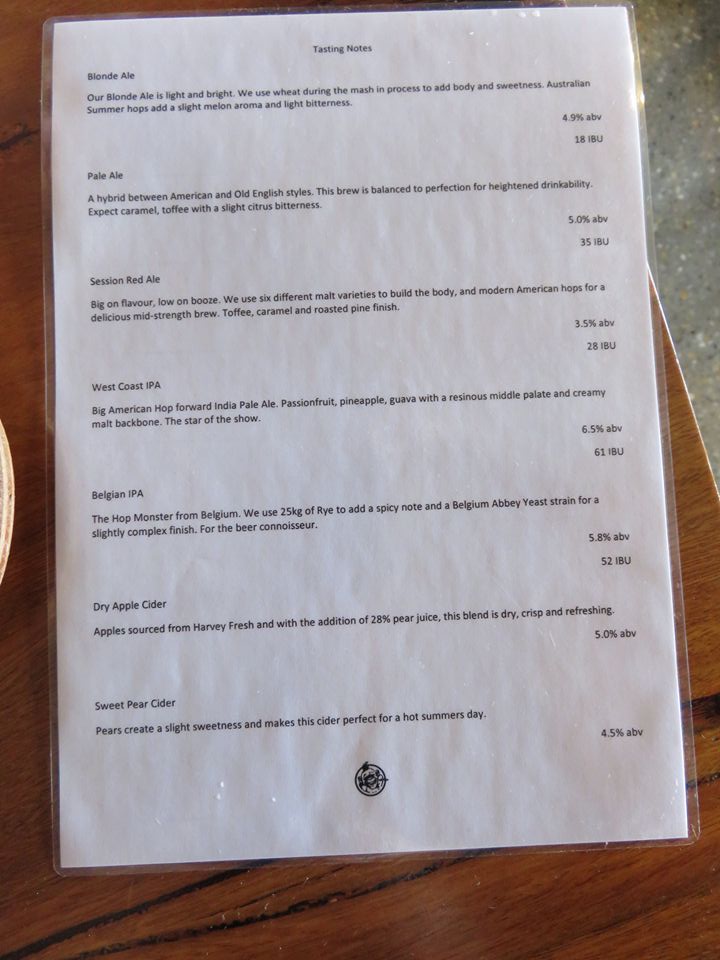 Had to be tried ;-)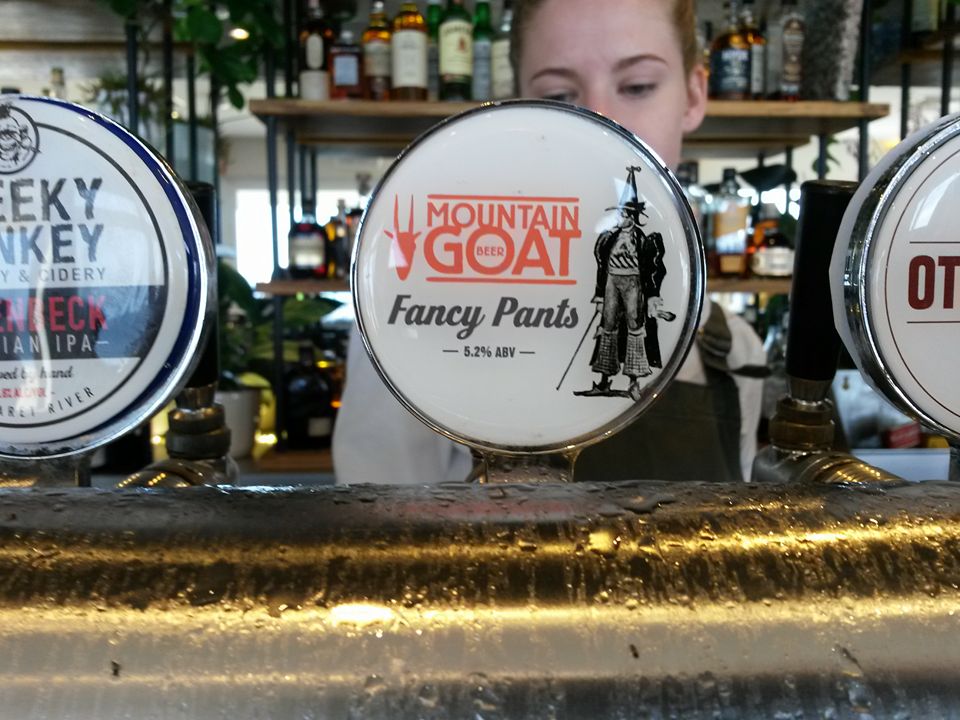 Then after the brewery, there was a winery and ciderererry... (hic)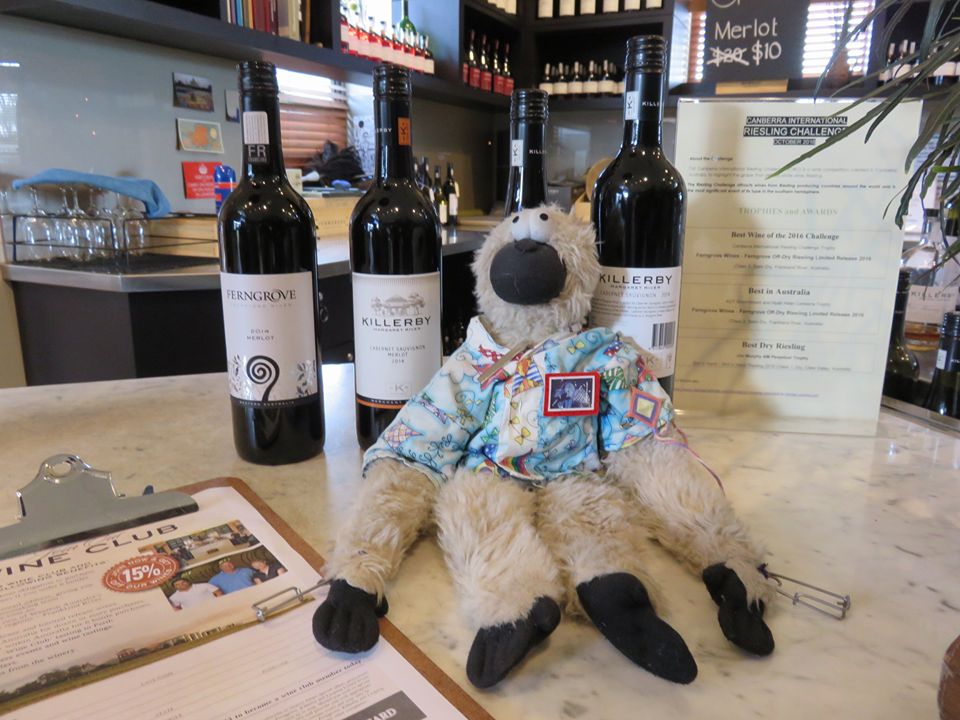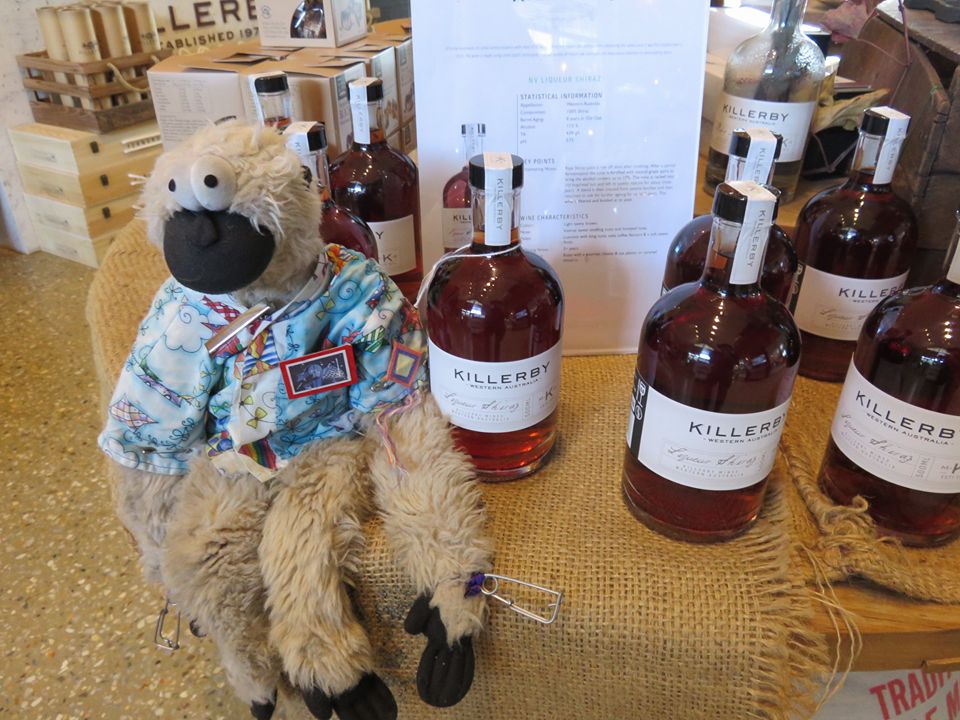 Went outside for some fresh air...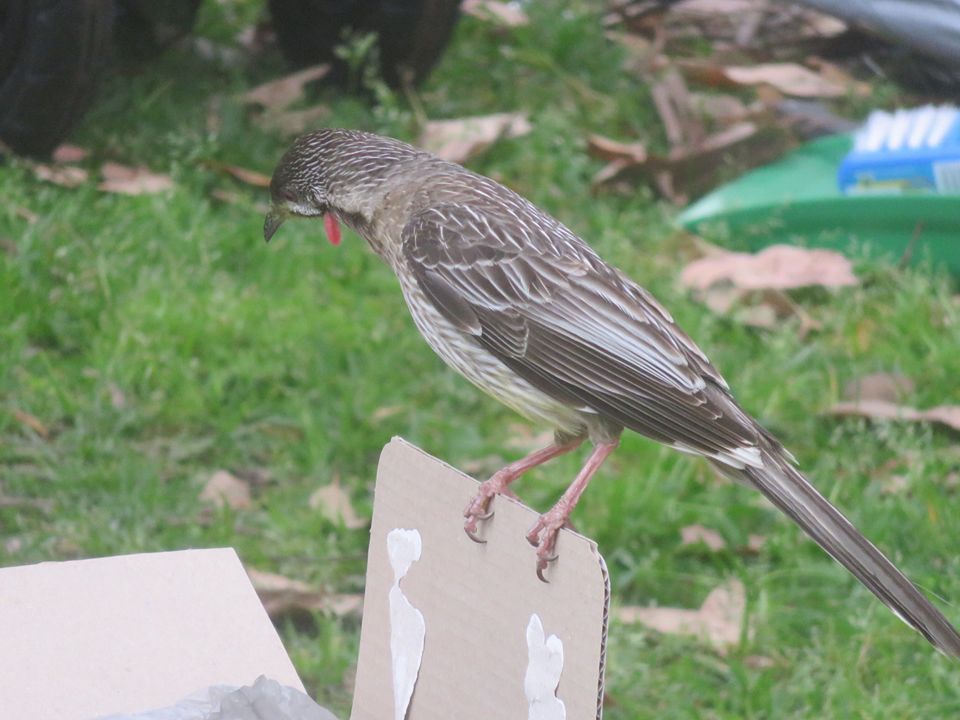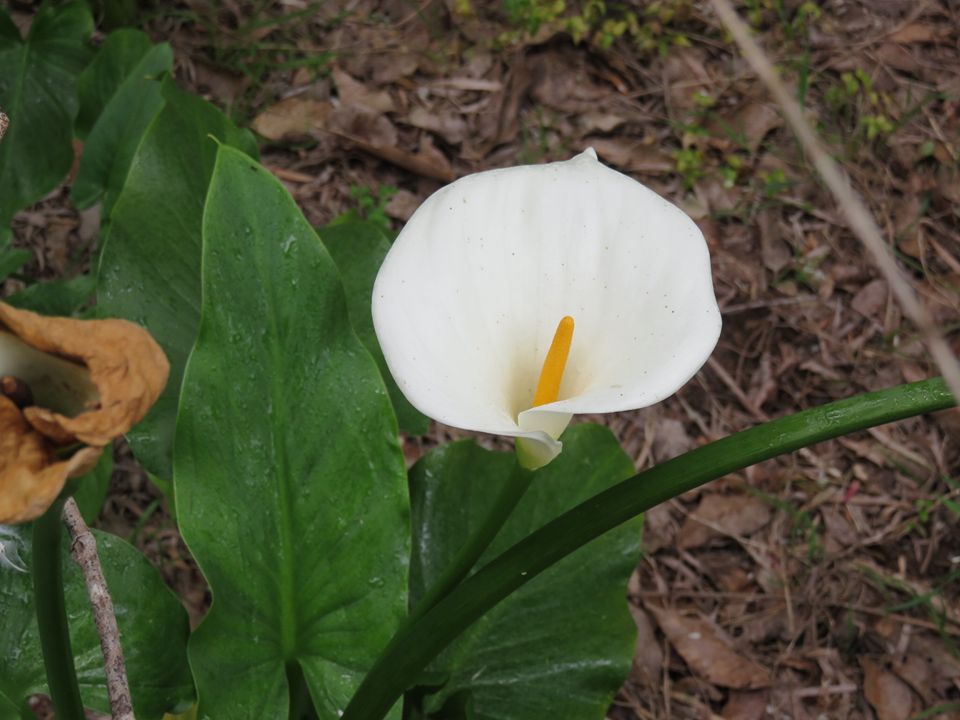 Looking up at the BIG night sky in WA I'm aware that I'm a very lucky man.
After all that beer & wine & cider and chocolate I may not get much sleep tonight!

---

Monday 7th November - Bedcam - then off to

Canal Rocks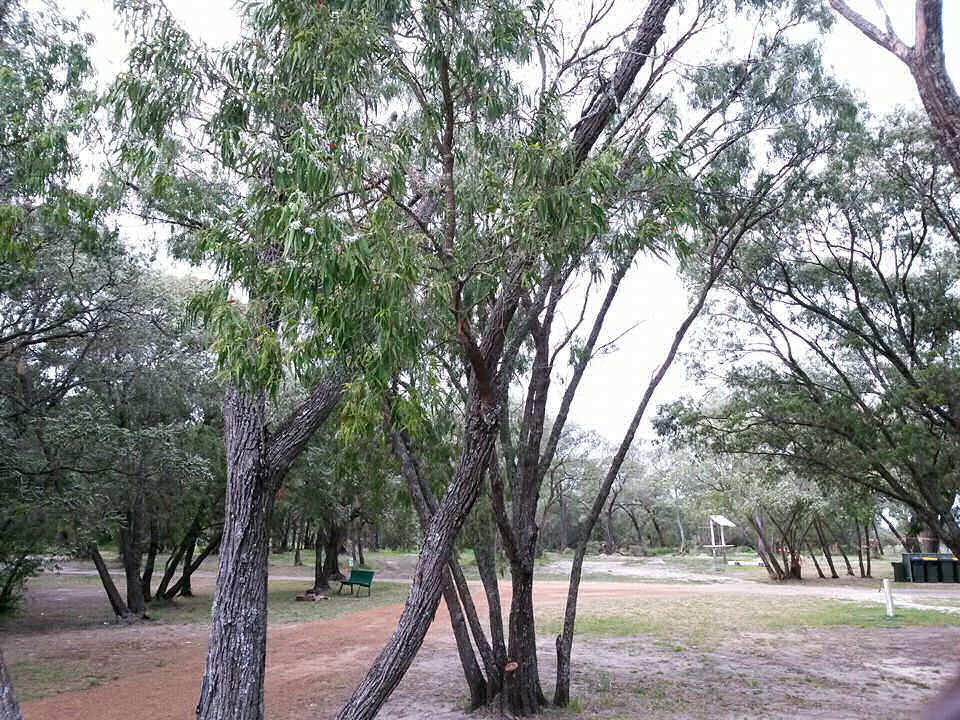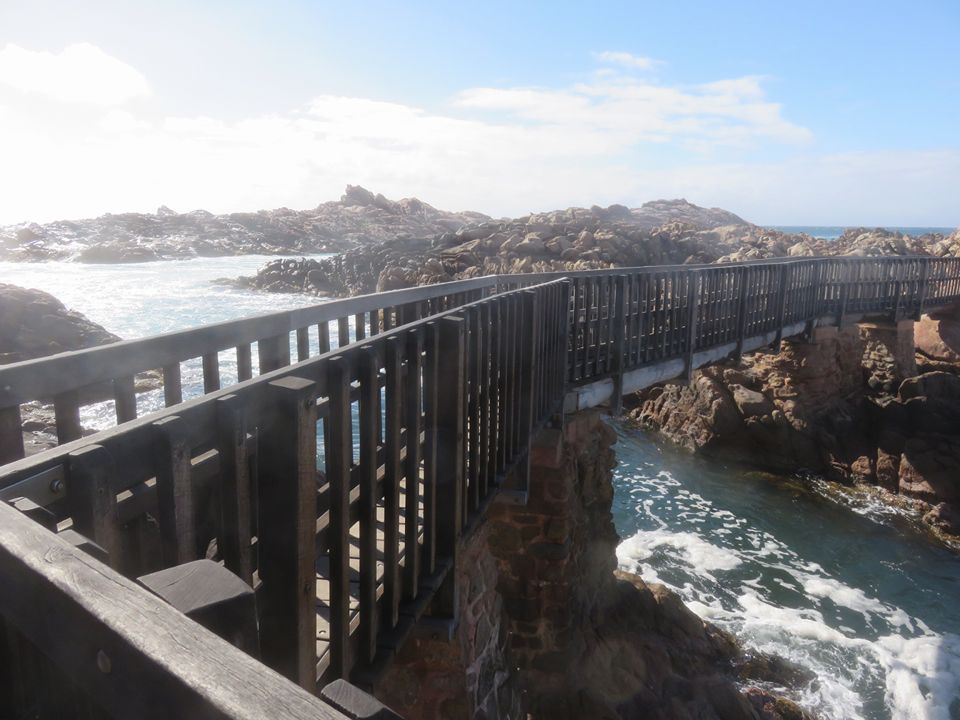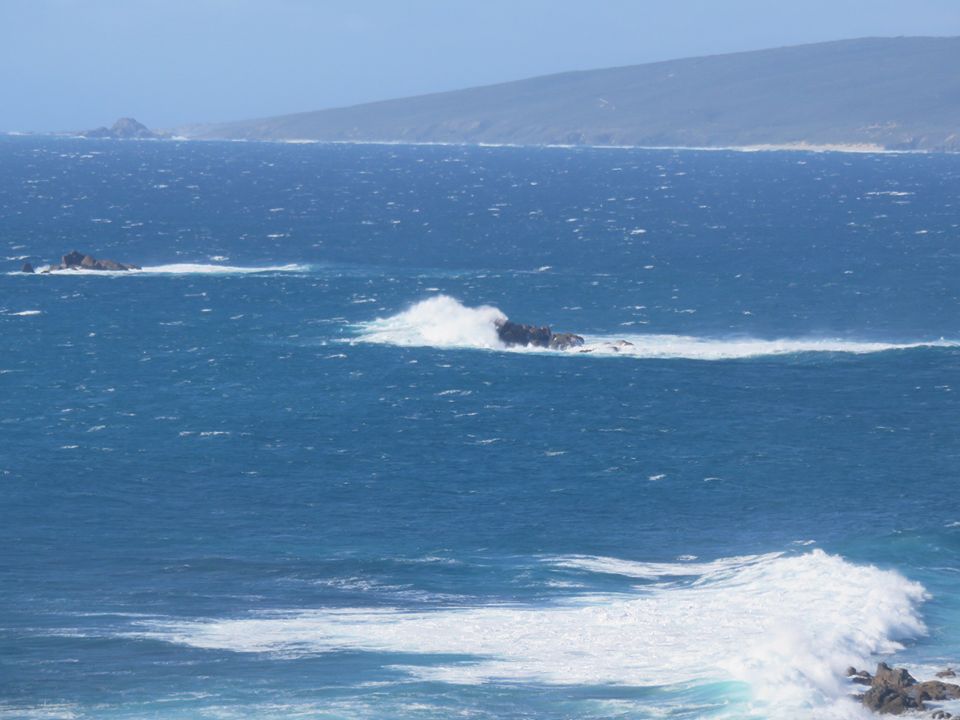 Cape Naturaliste Lighthouse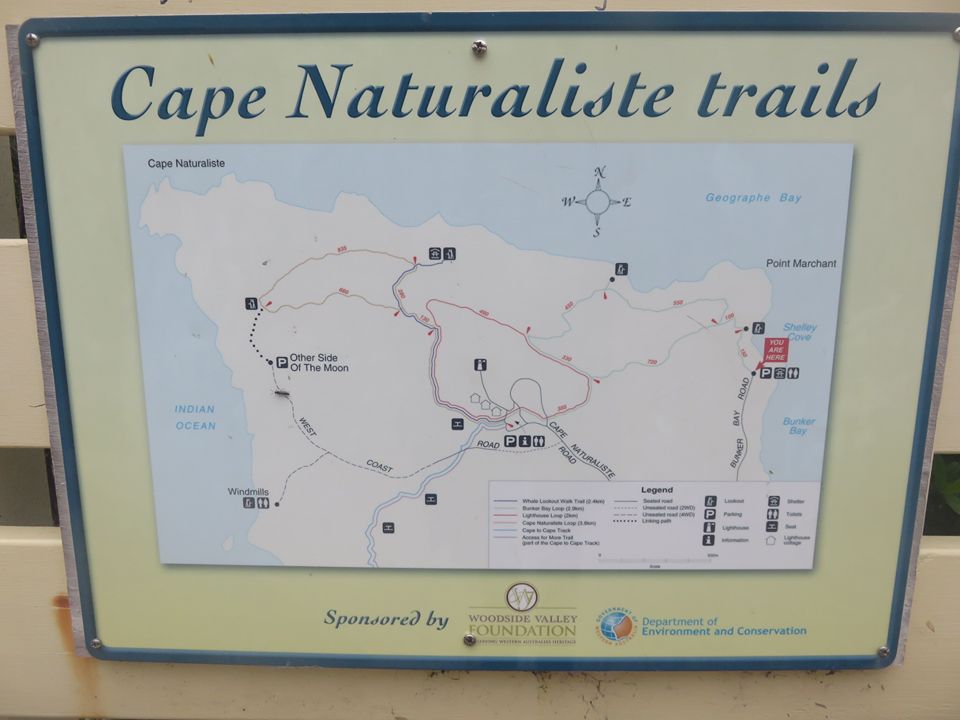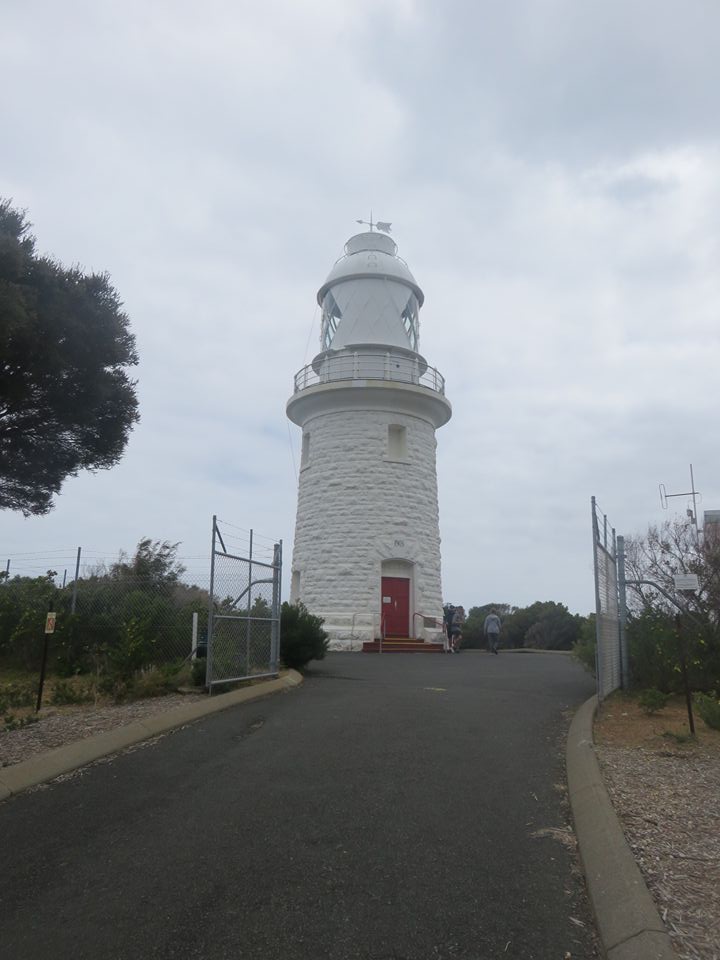 Life is a Beach - What a life!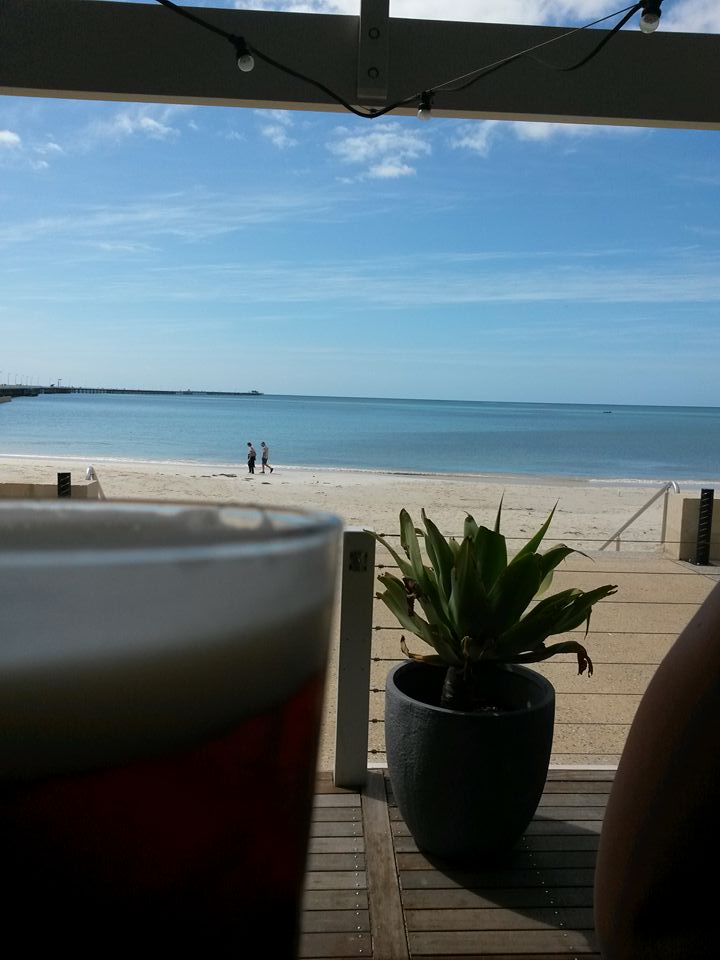 ---

Tuesday 8th November... where next? 6:00am near

Bunbury

180K south of Perth,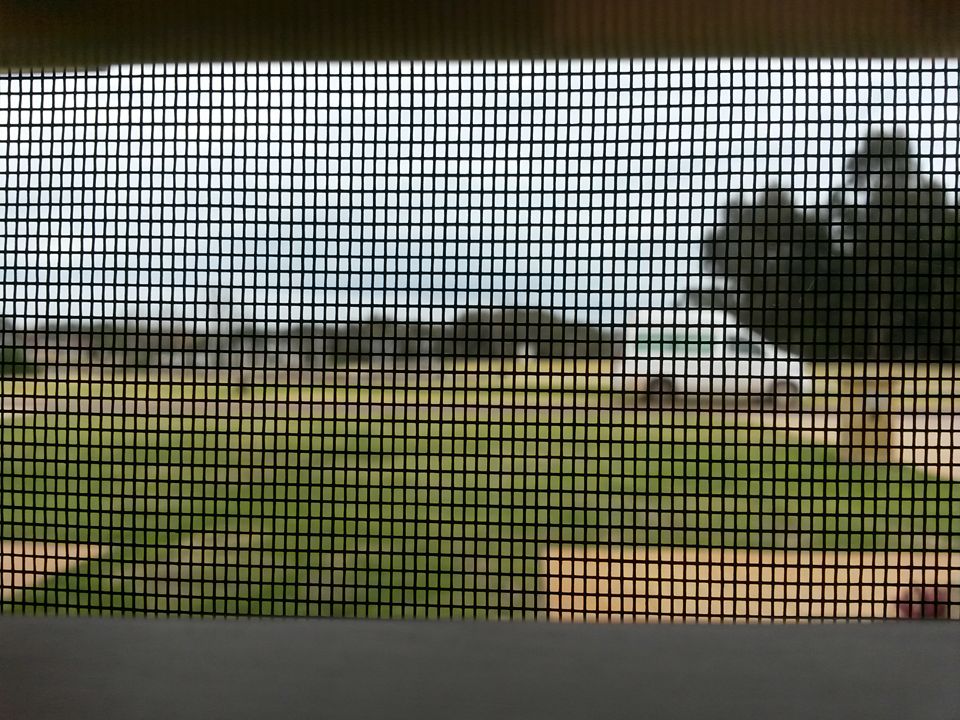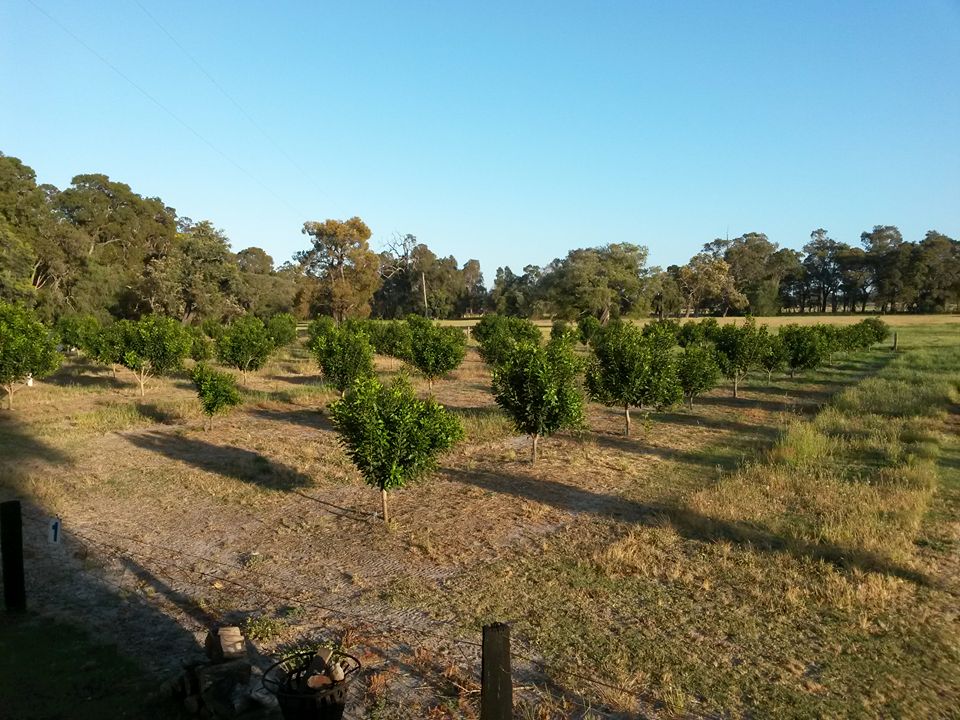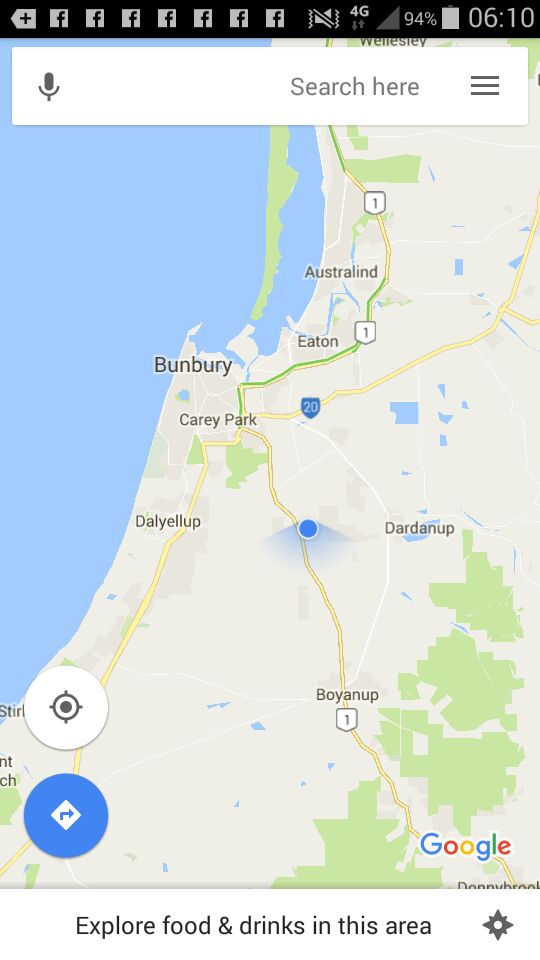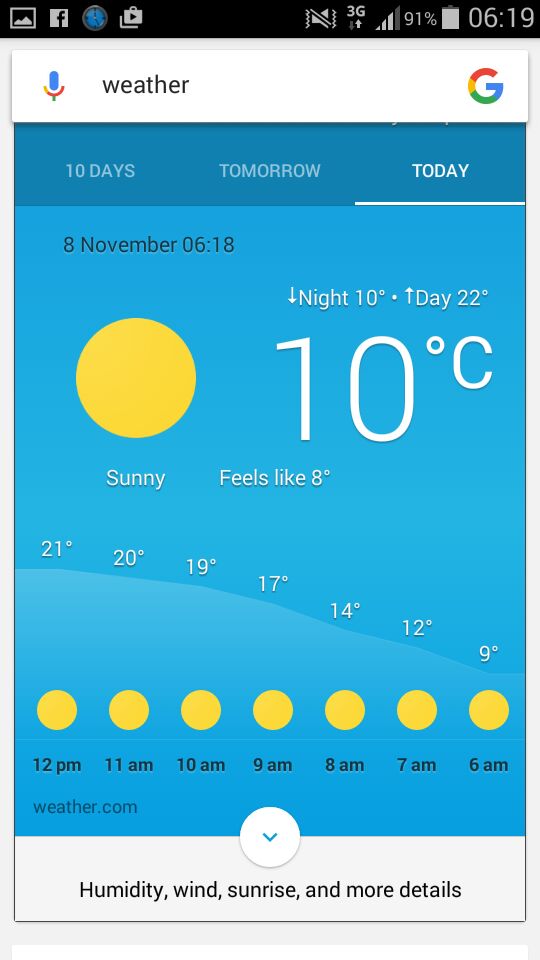 Just left the last campsite of this part of my Australian trip - Will I miss Ellie?

Had to stop for elevenses and This carrot just mugged me ;-)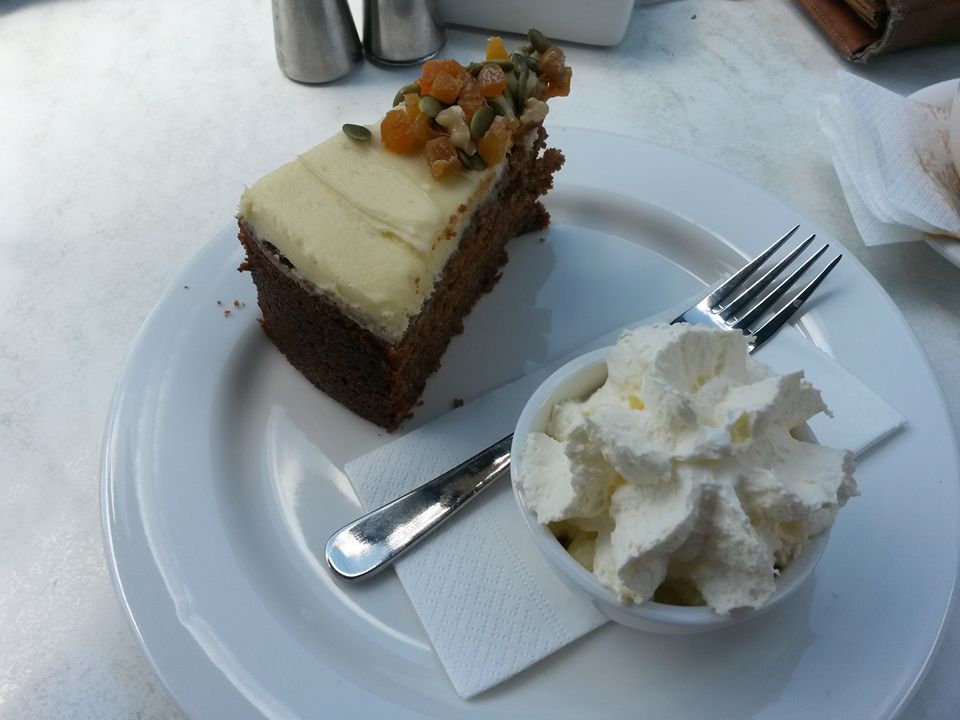 Lunchtime and Another Australian first. Screw in front tyre. :-(
- nice to see all the 'sympathetic' messages on Facebook!

Dear Diary:- Just a lazy trip up to Perth today.
We stopped in Bunbury, for a coffee and carrot cake, only to discover we had a punture.
We were going to a garage and pump it up, just in case it was a slow punture.
Once back at car we moved it forward, only to discover the screw. We phoned camper Hire Co as instructed.
Think we had to call roadside assistance, only to be told you can change the wheel ?????
So we did and hoped to arrive in Perth without another puncture.

Today we visited

Busselton Jetty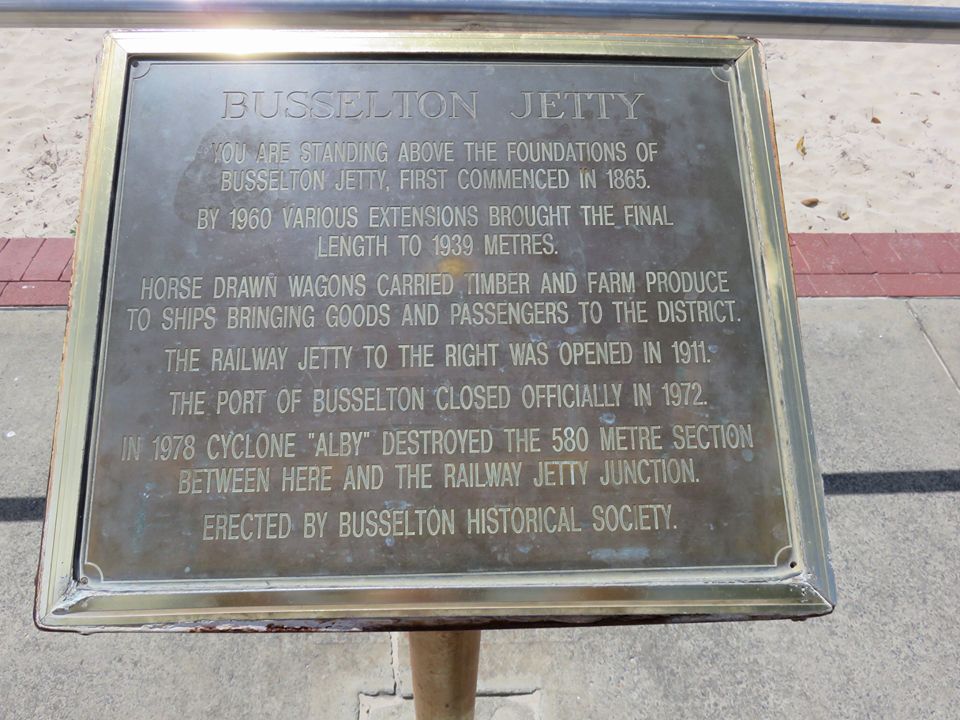 Crochet Coral Reef at Busselton Jetty Museum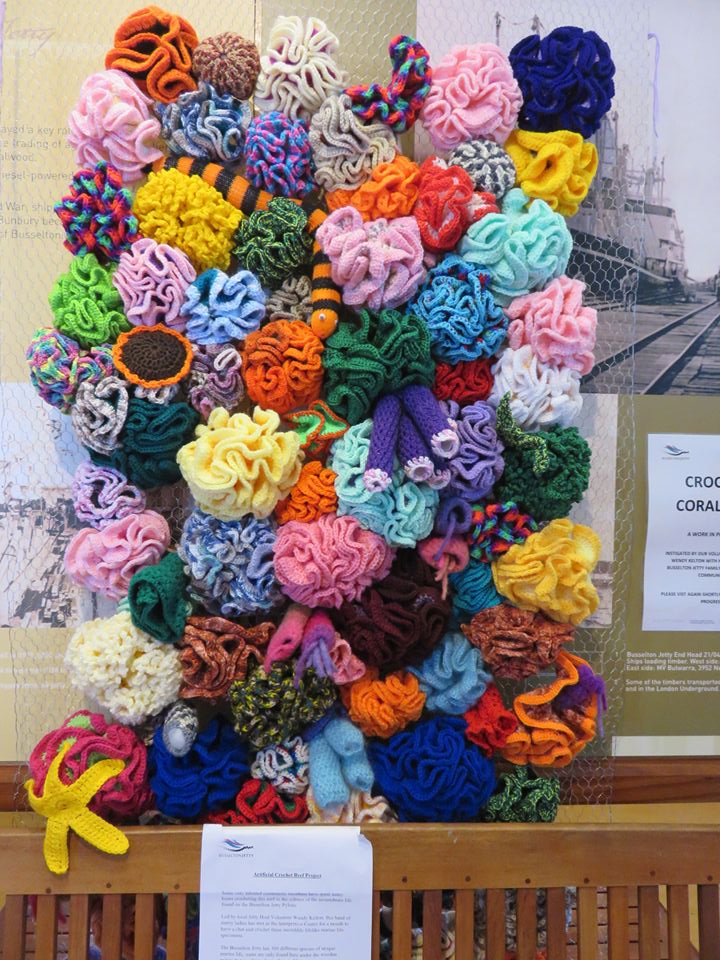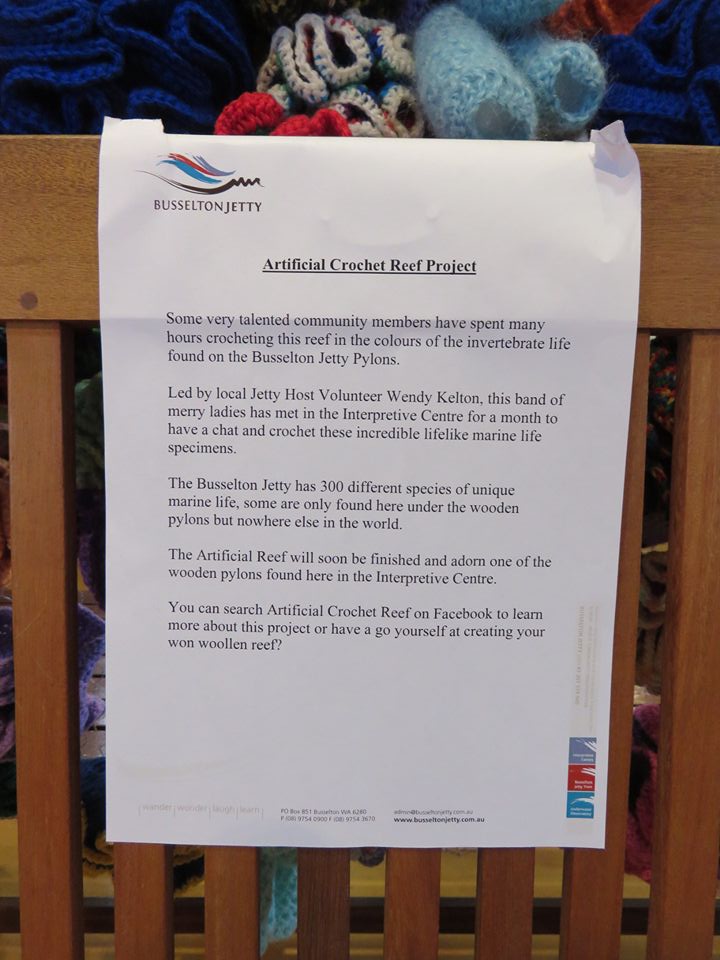 Goodbye Ellie - after 5,920K !!!! Just 80K short of a nice round figure :-)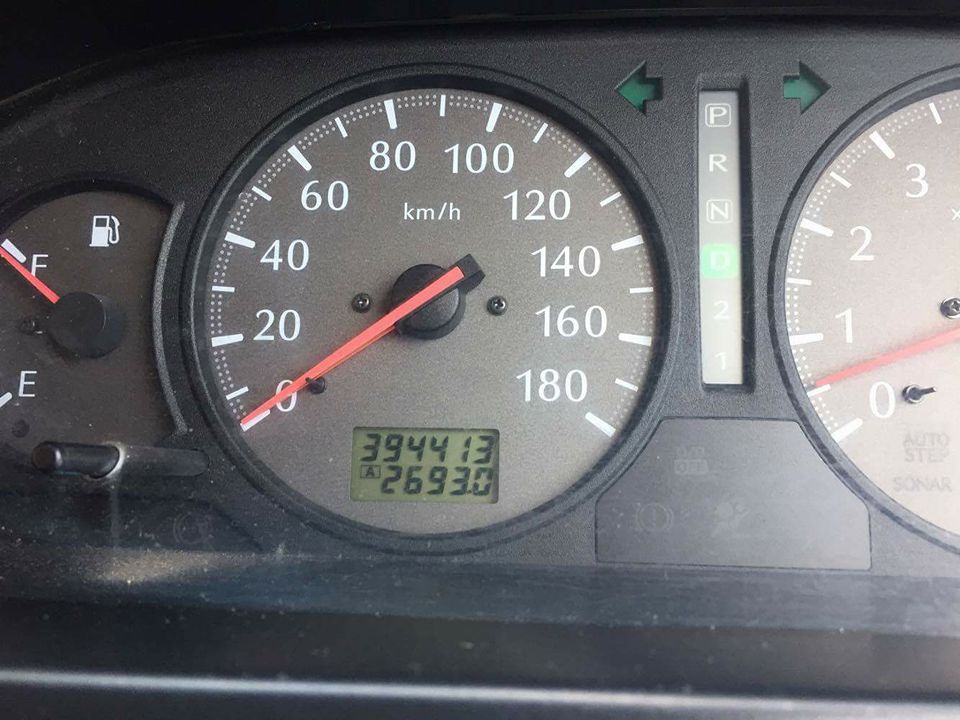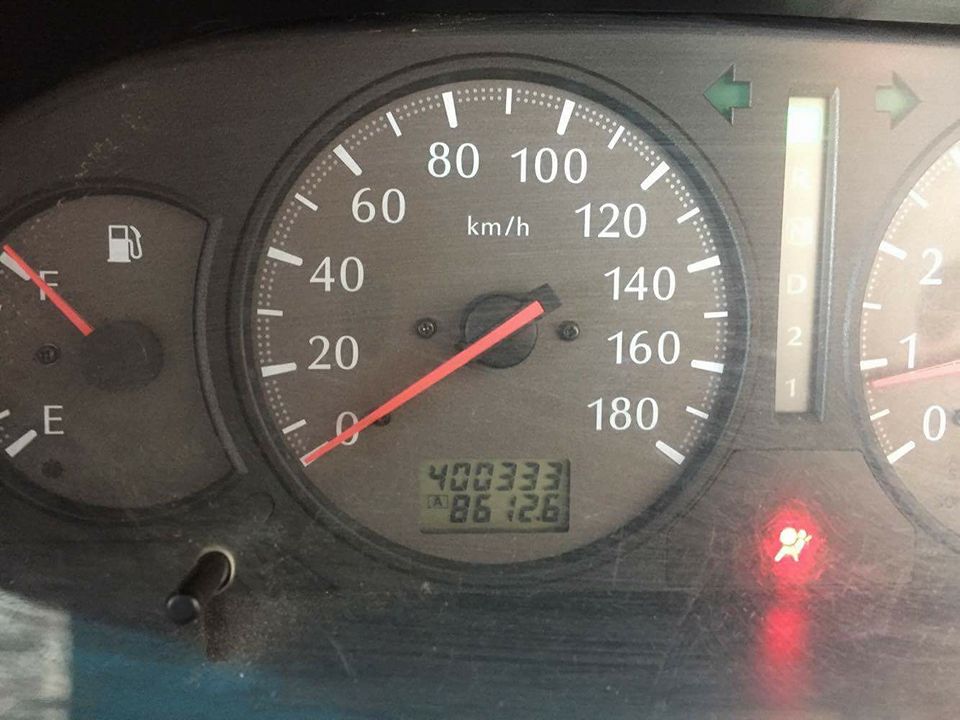 3,678 miles - What a wonderful journey :-) but not sorry to see her go ;-)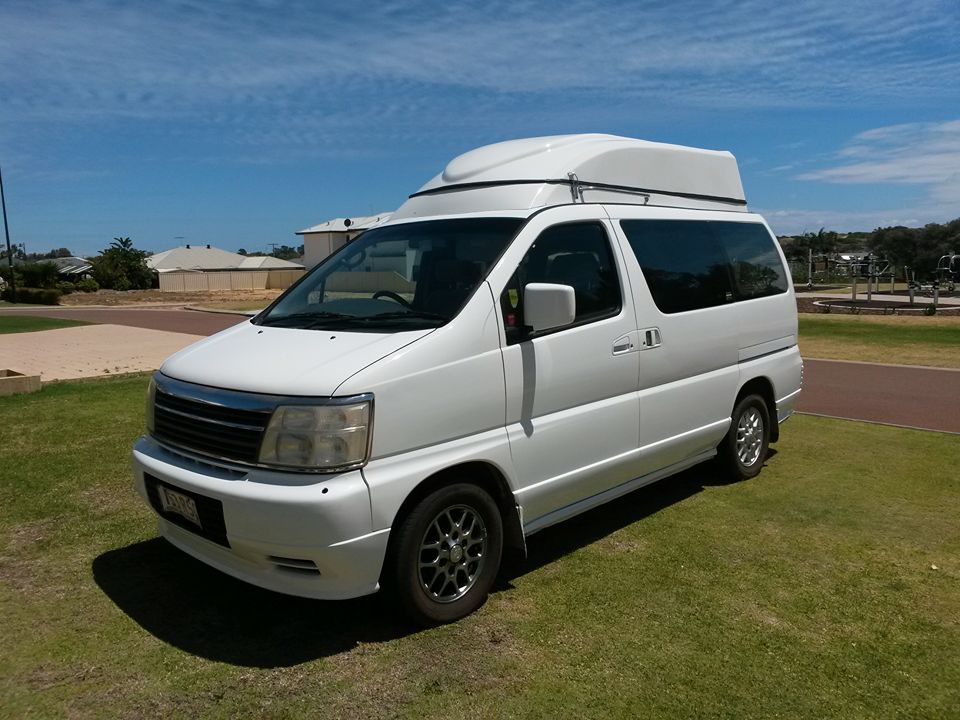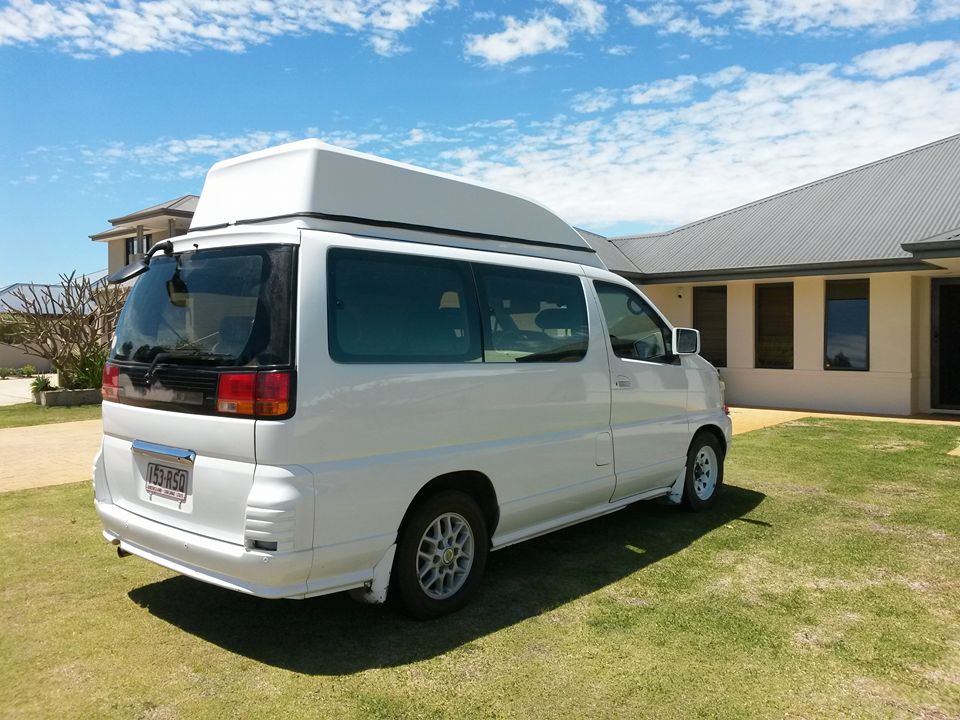 Then while girls shopped in discount outlet, I went in search of

The Brass Monkey

.
This part of Perth in under construction, but should be very nice once finished.
I had a rough idea where pub was and eventually found it.
It was quite a place with bars all over the place, but it was not the sort of place I really wanted to have a drink. 😞
But It was good to see some of Perth. It is a very culturally diverse City

---

Wednesday 9th November - staying in Perth until Friday, then off to Melbourne and new adventure begins!

Some unusual Perth livestock - much better than the ones outside Milton Keynes!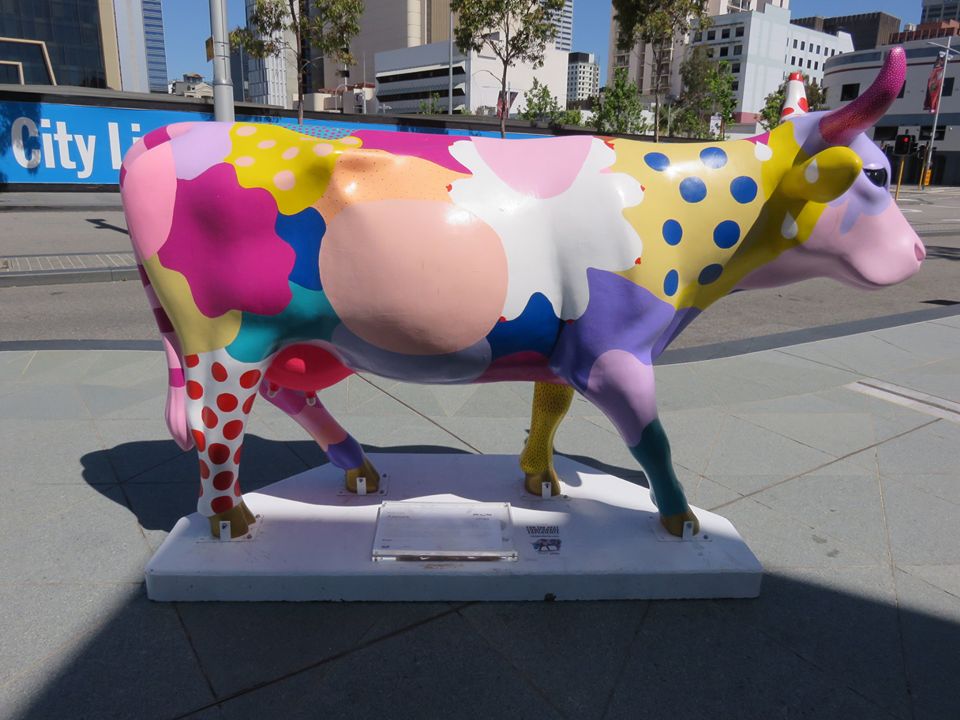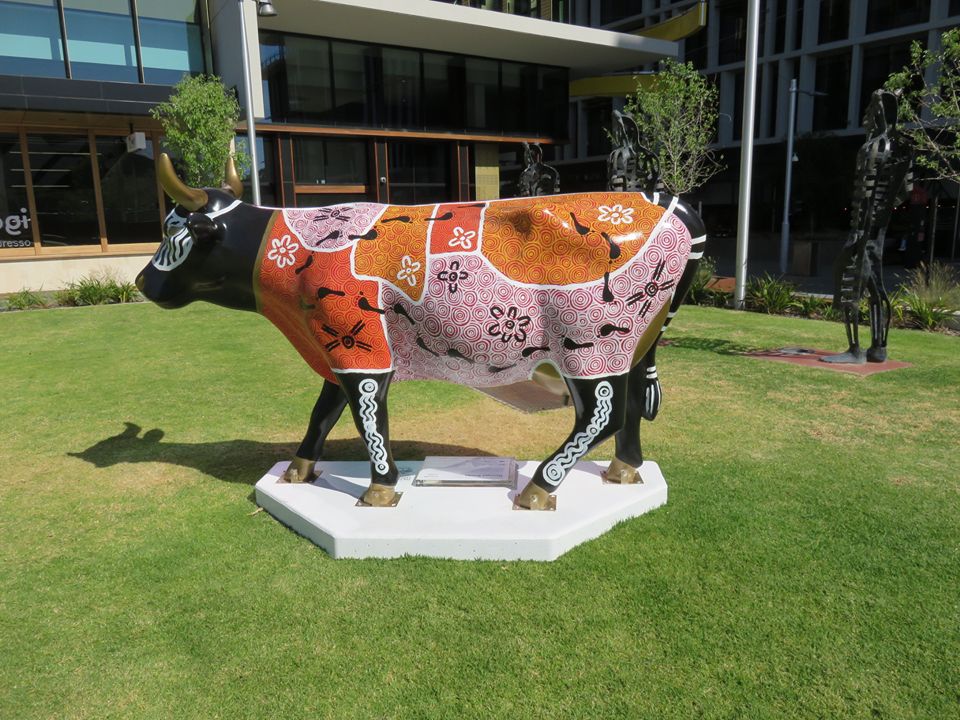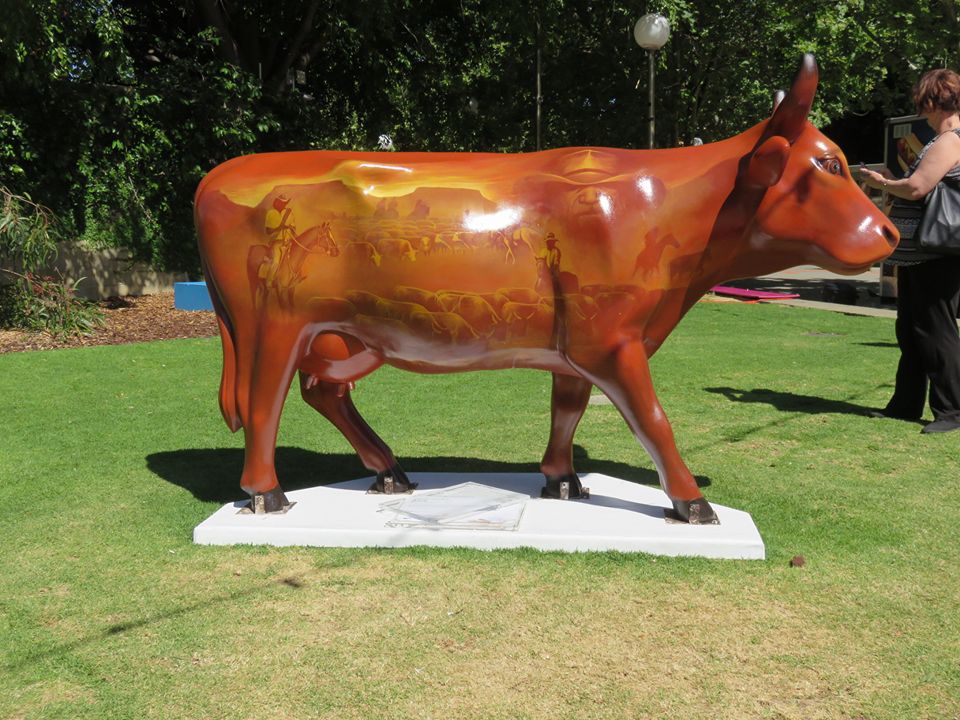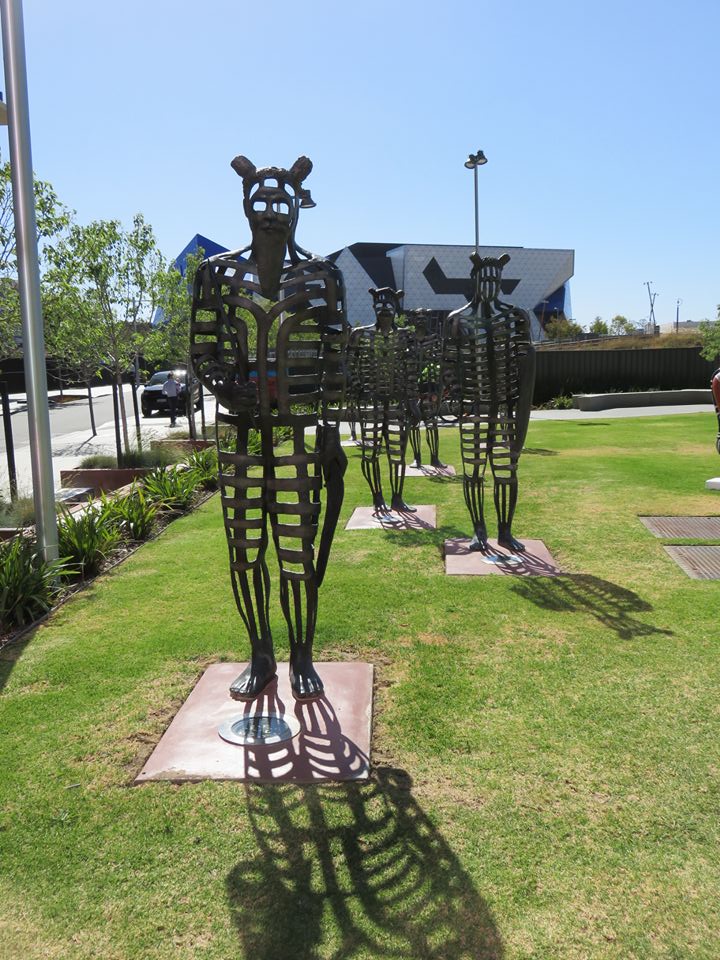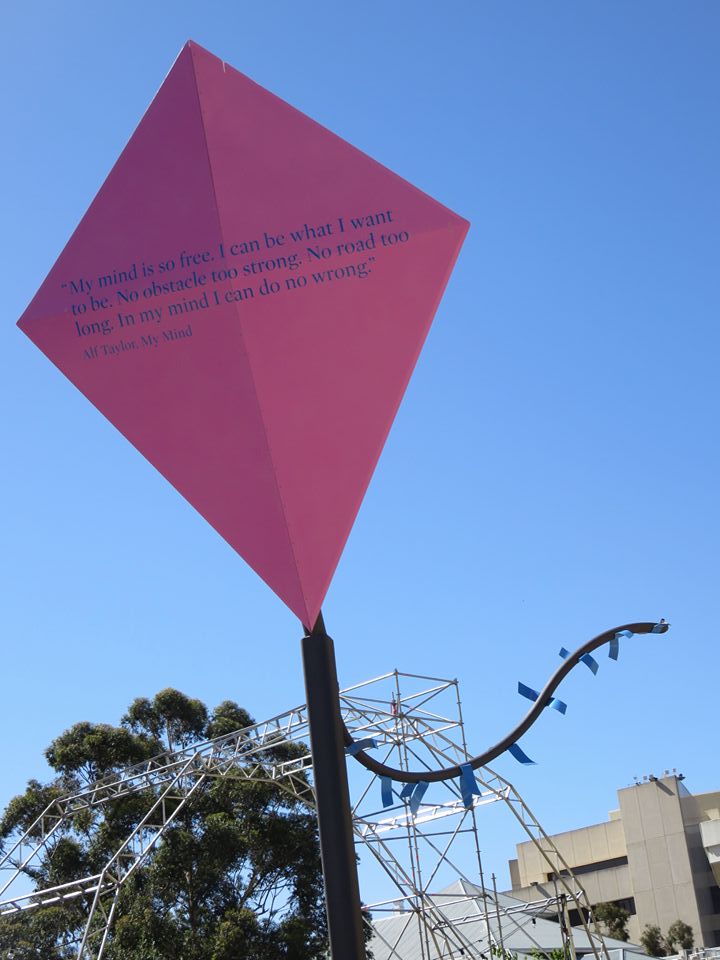 all part of the

Perth Cow Parade



There's a novelty - we haven't seen a decent mirror for about 3 weeks!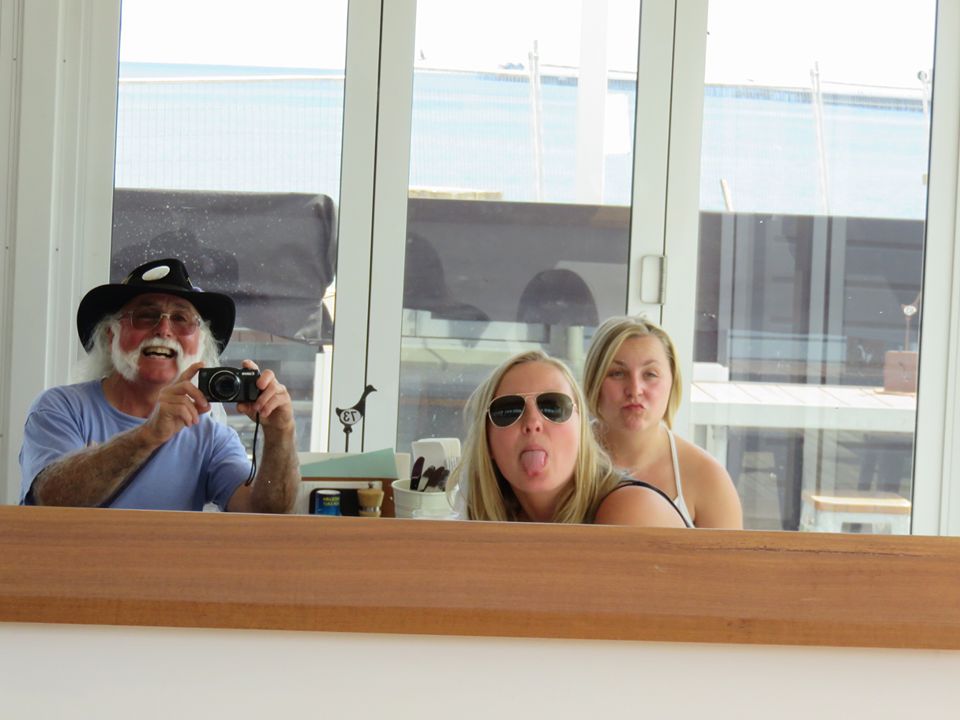 Peacocks blooming everywhere!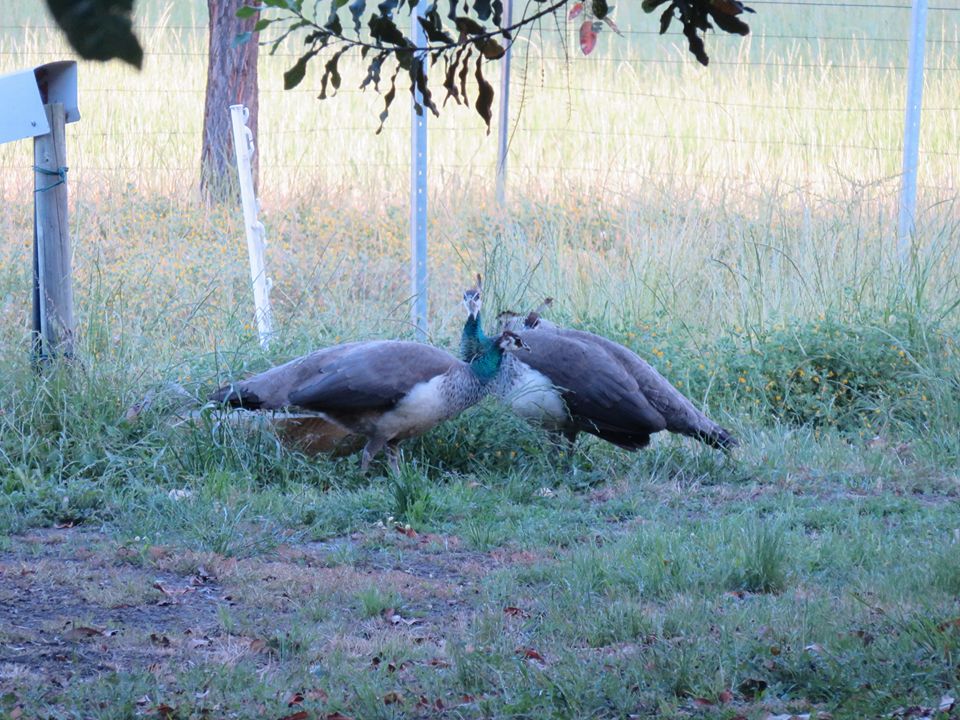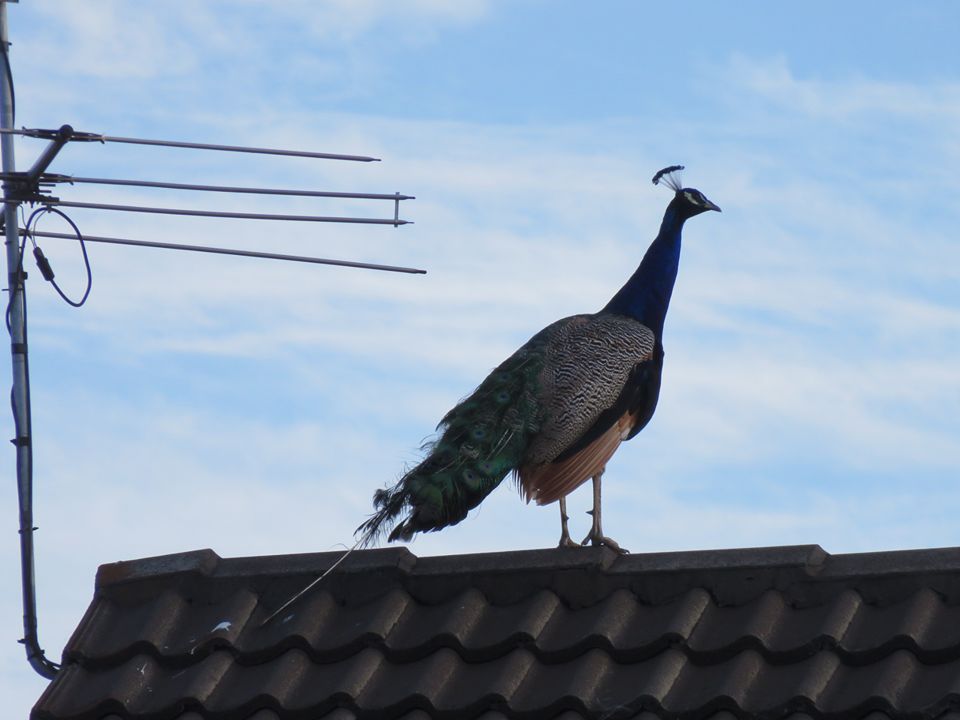 and lots of little birds...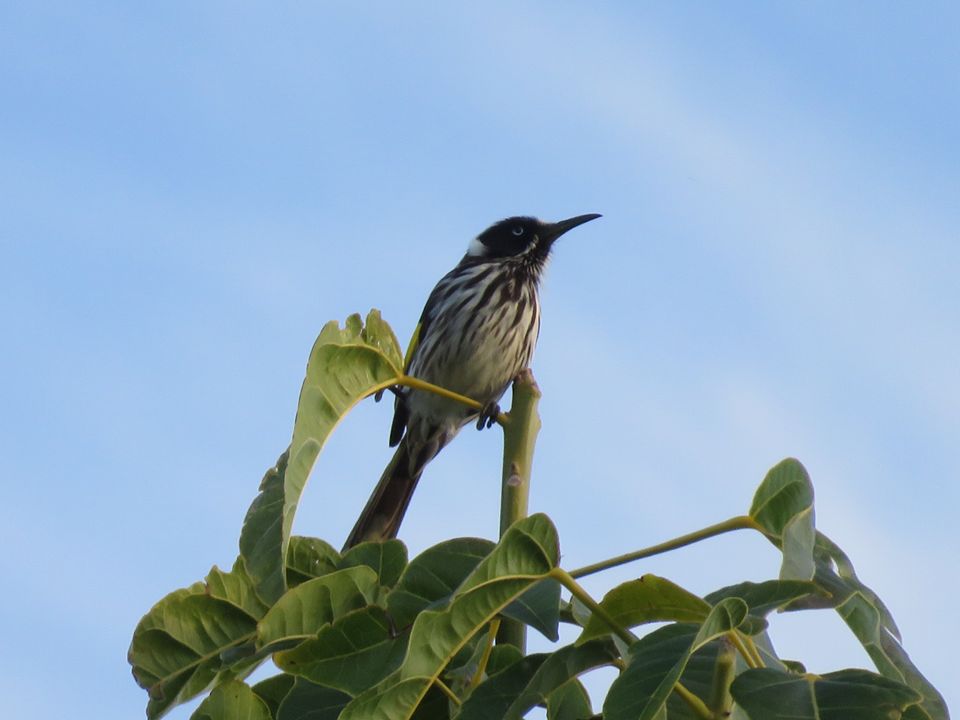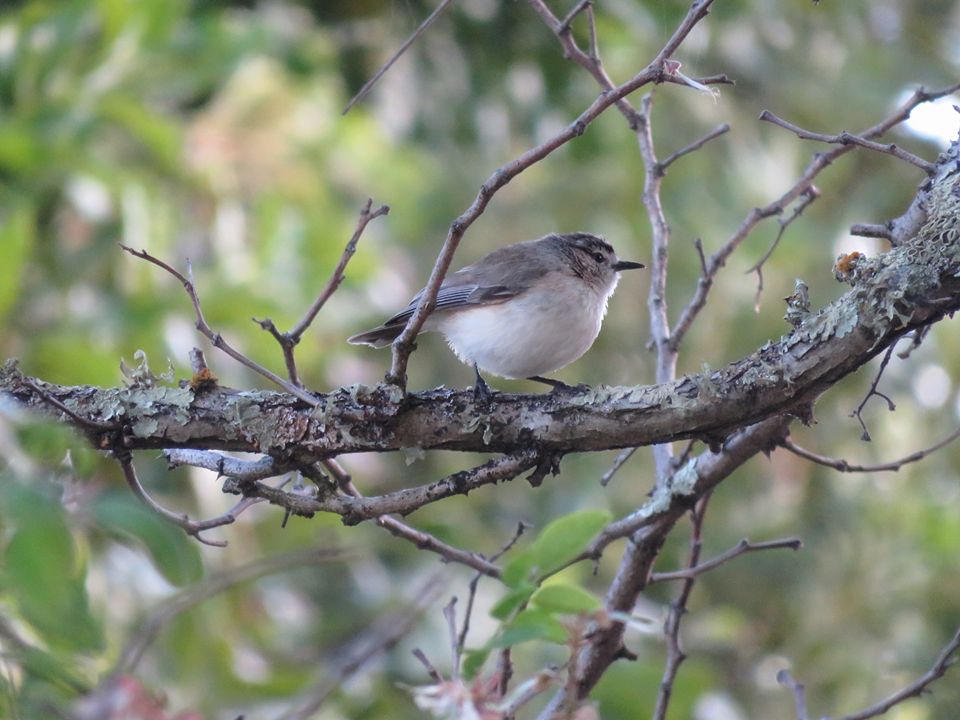 ---

Thursday 10th November - Dear diary - I'm staying with my niece in Perth.
We drop Ria of at the airport today as she is going to see friends in Sydney.

---

Friday 11th November - Off to Melbourne tonight :-) And a new adventure begins!

One for Dicky (Richard ) - Where am I? ;-) ... Easy!

Perth Wheel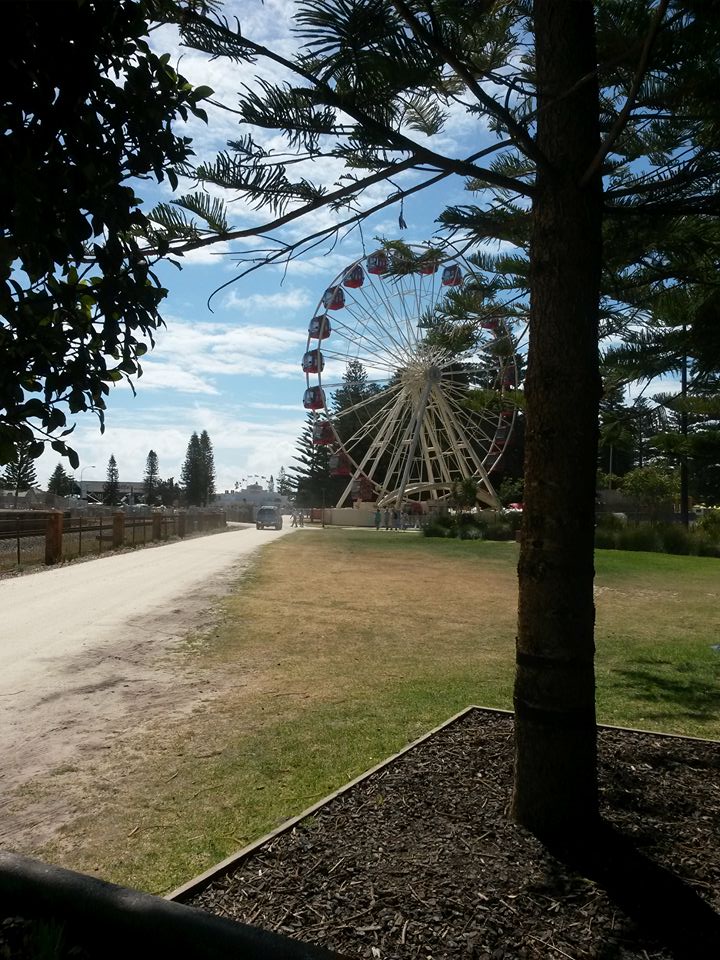 Luckily not far from

Little Creatures Brew House

!

After I was dared, so had to comply ;-)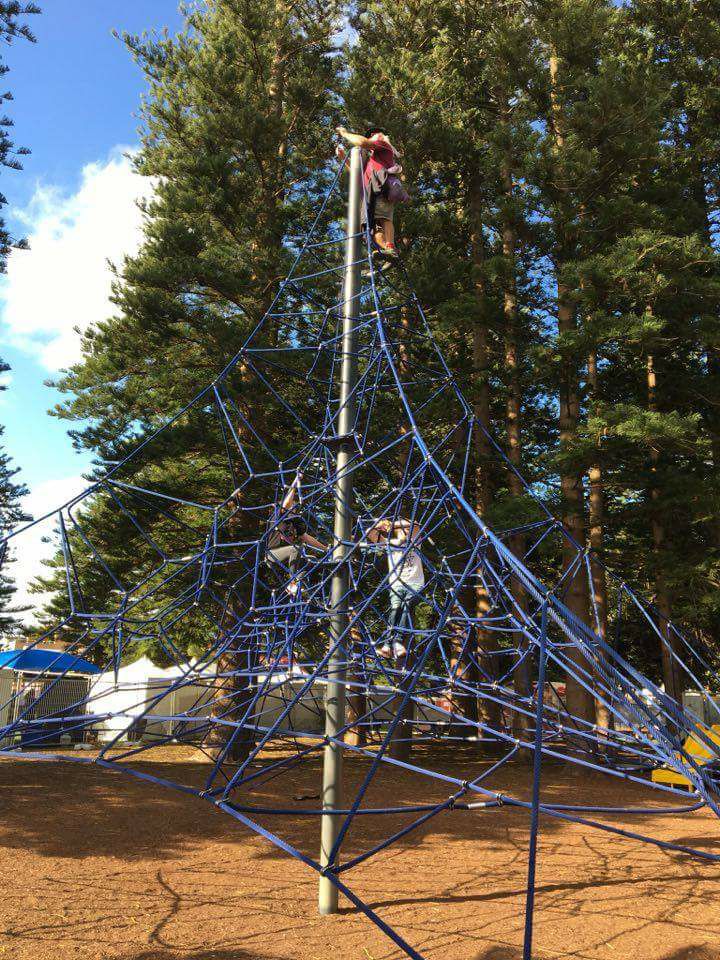 I will be staying with Trevor Reeves in Melbourne and driving the Great Ocean Road with him
as well as visiting a few vineyards 🙂
Hoping to meet up with Ria for breakfast at the café she worked in, at the

World Trade Centre

,
on Wednesday morning. See a bit of Melbourne then fly to NZ
---

Saturday 12th November - our intrepid explorer has crossed 3 more time zones -

now GMT +11



Today driving round the mountains above Melbourne with Trevor & his wife Sandy.
We stopped for refreshment at

The Coldstream Brewery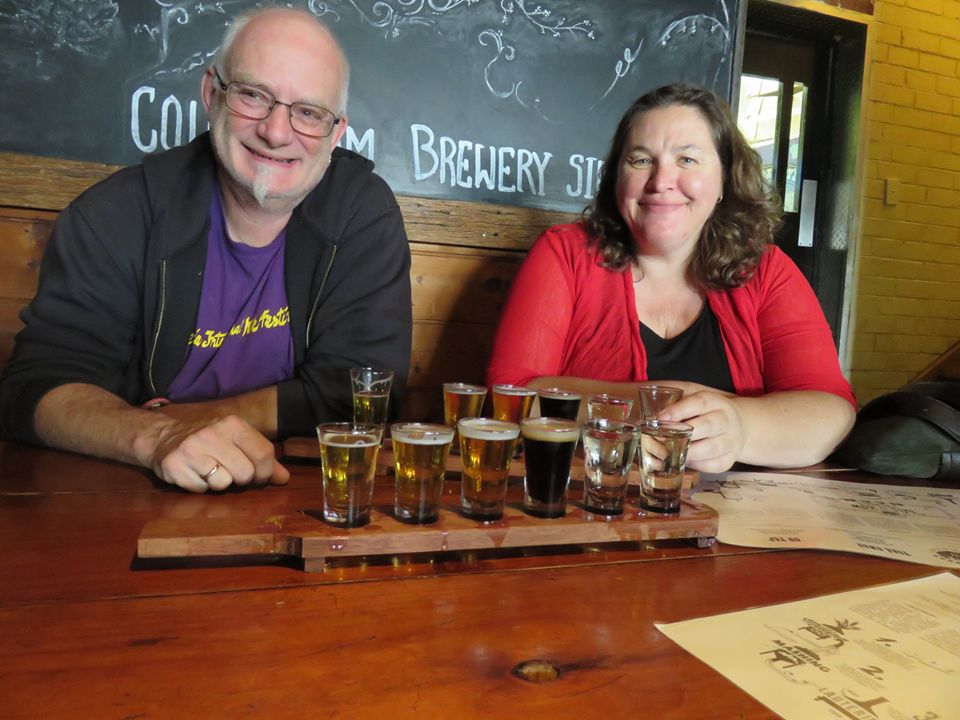 Seen

Puffing Billy

,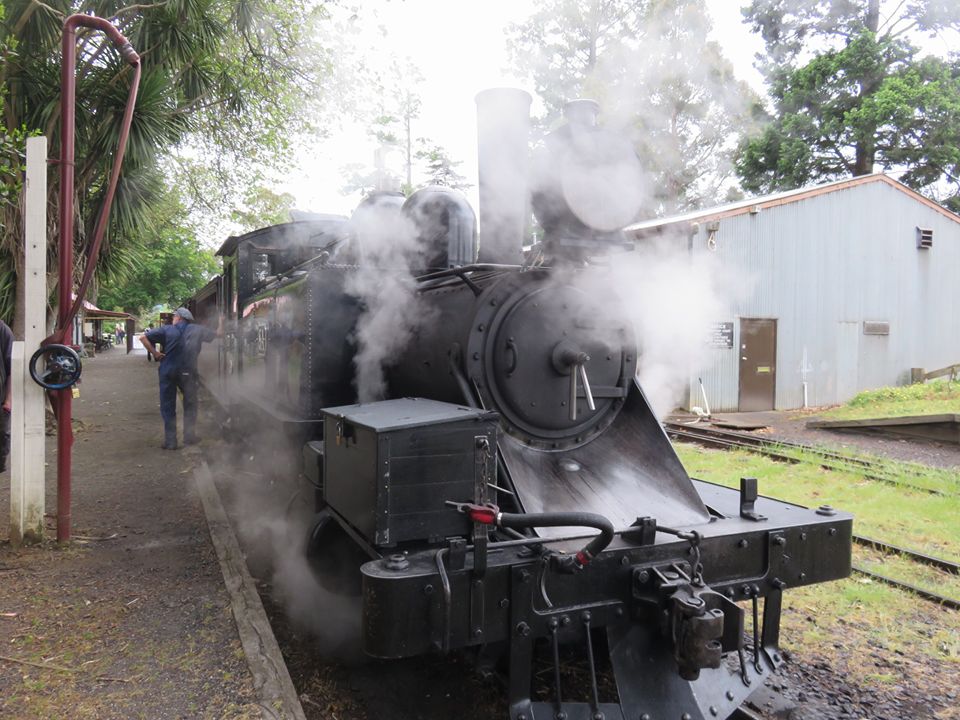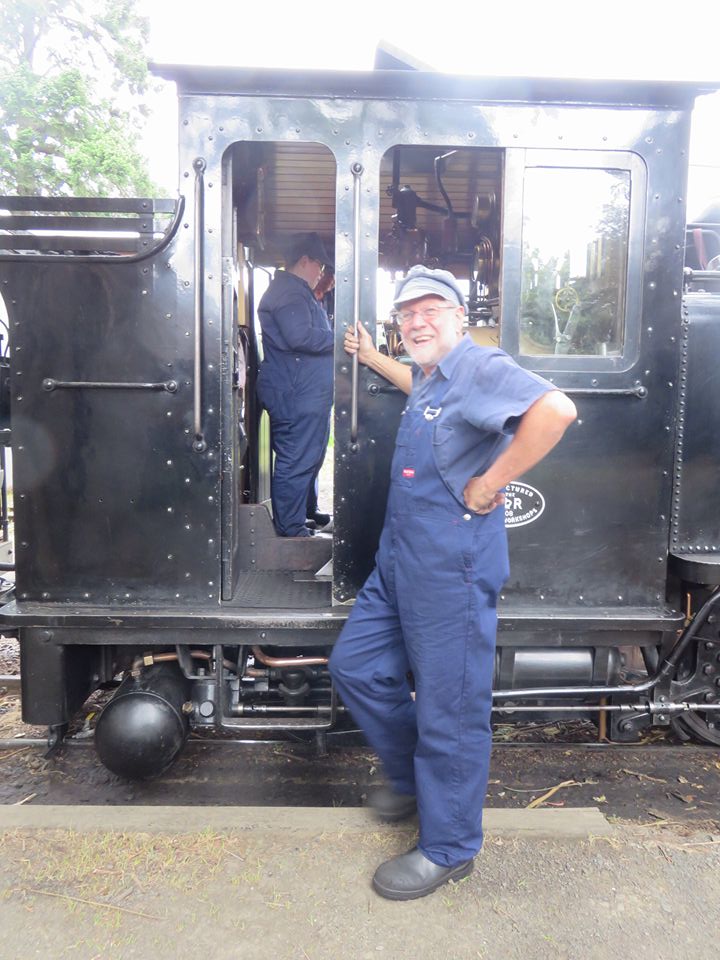 had pie at

Pie in The Sky

,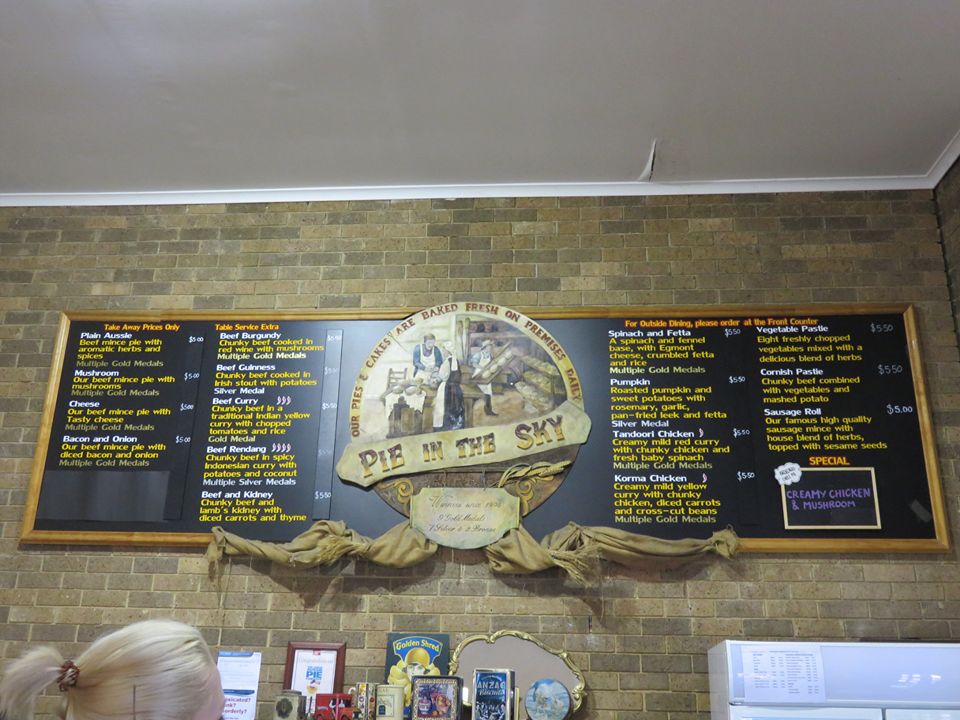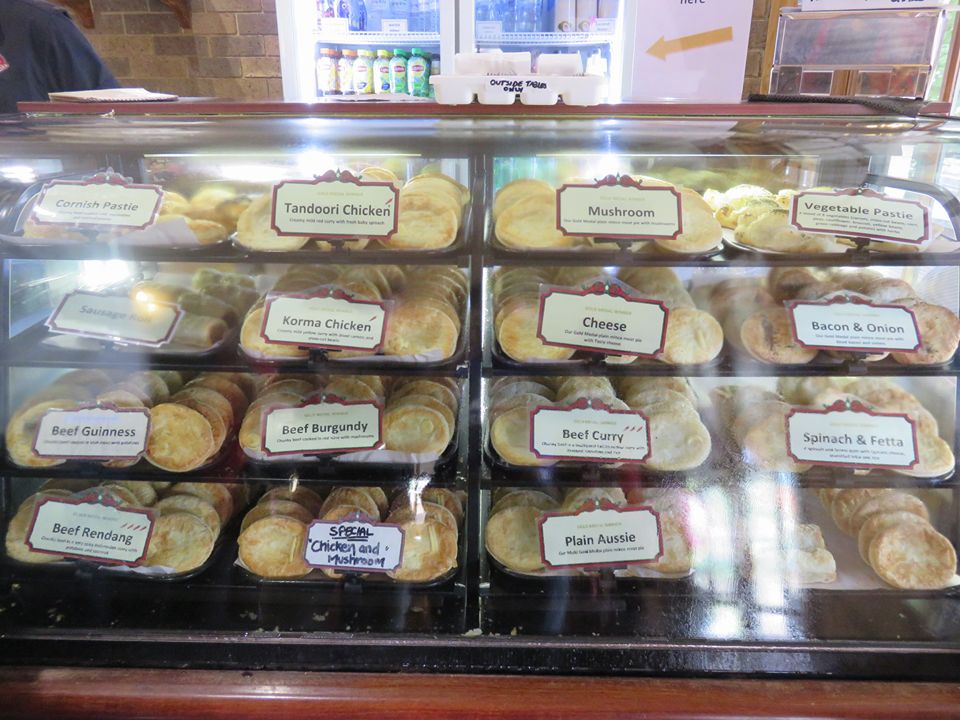 Visited two breweries and a cheese farm. Looking forward to Steak BBQ 🙂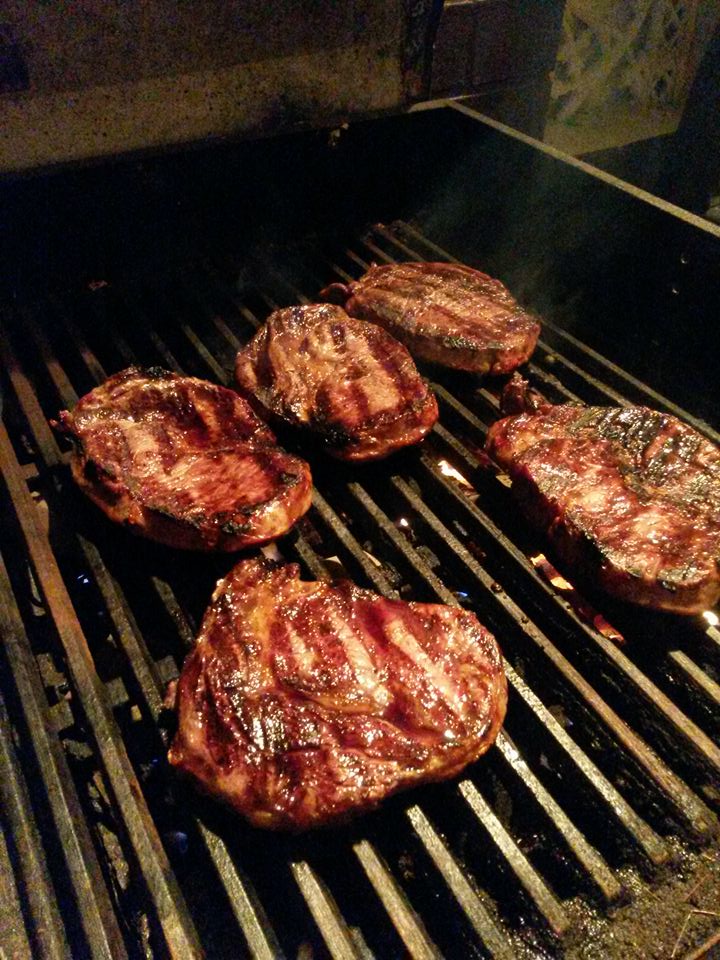 Great Ocean road tomorrow
---

Sunday 13th November - Remembrance Sunday... A bite on the Great Ocean Road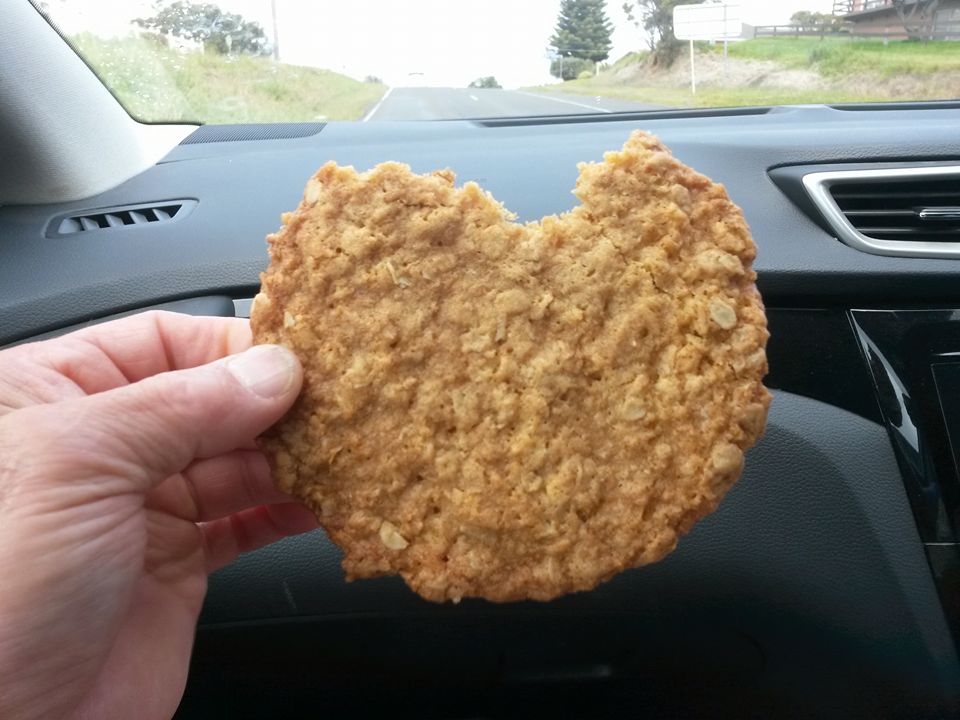 Check out Trevor's backyard washing line!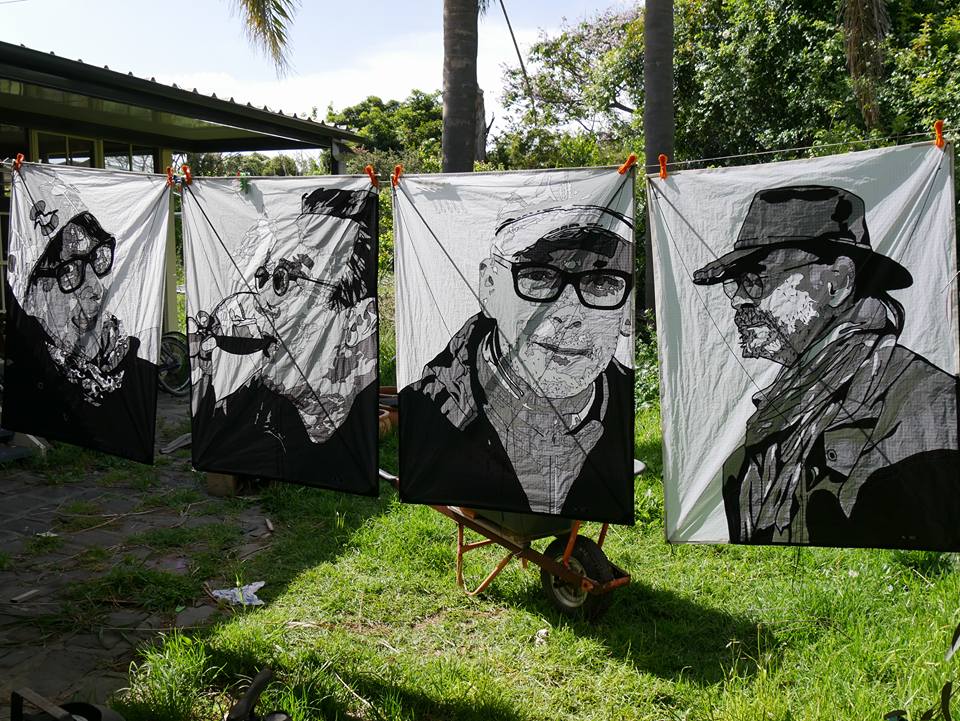 Pizza time at the

Otway Junction Motor Inn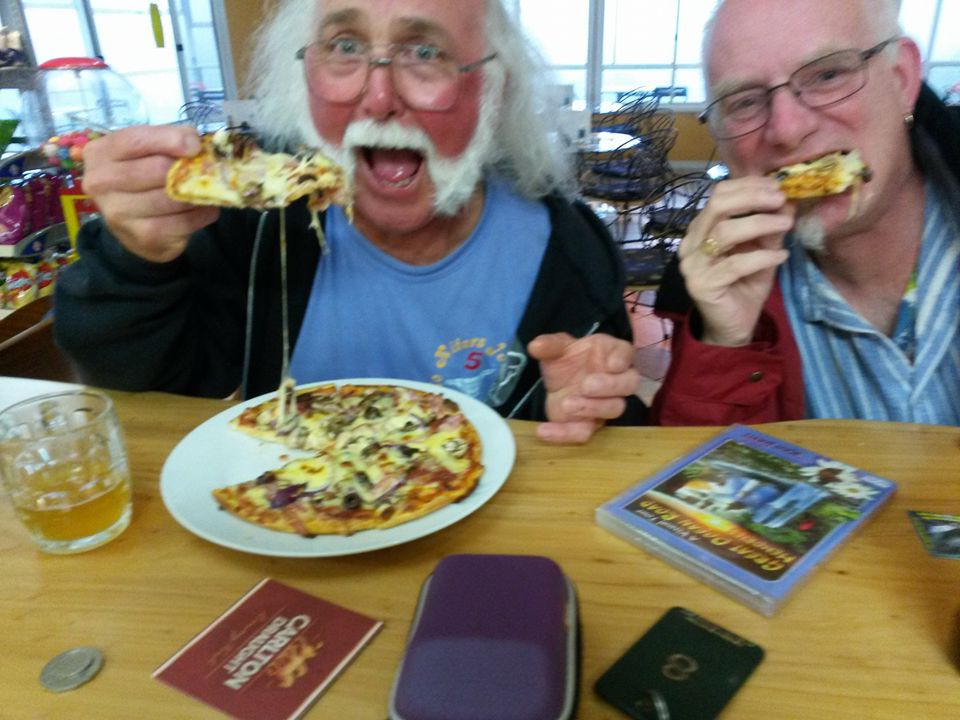 ---

Monday 14th November - Bedcam - On the Great Ocean Road. So much wind not much dawn chorus
They have had a lot of rain recently + Many landslides :-(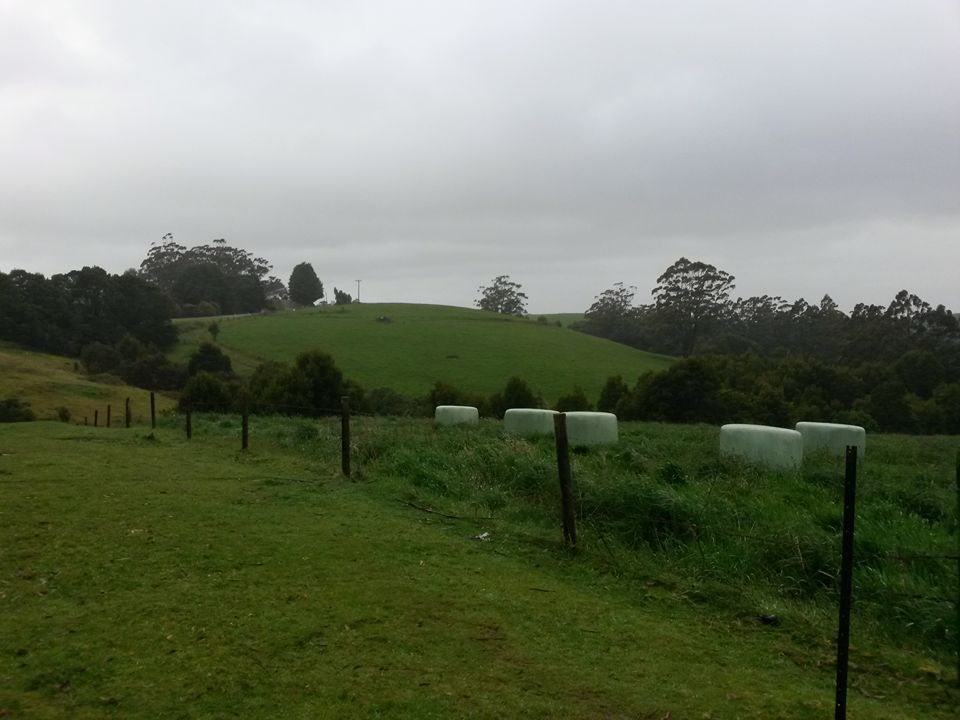 The best cafe breakfast of my Australian trip. Well done Steve at the

Otway Junction Motor Inn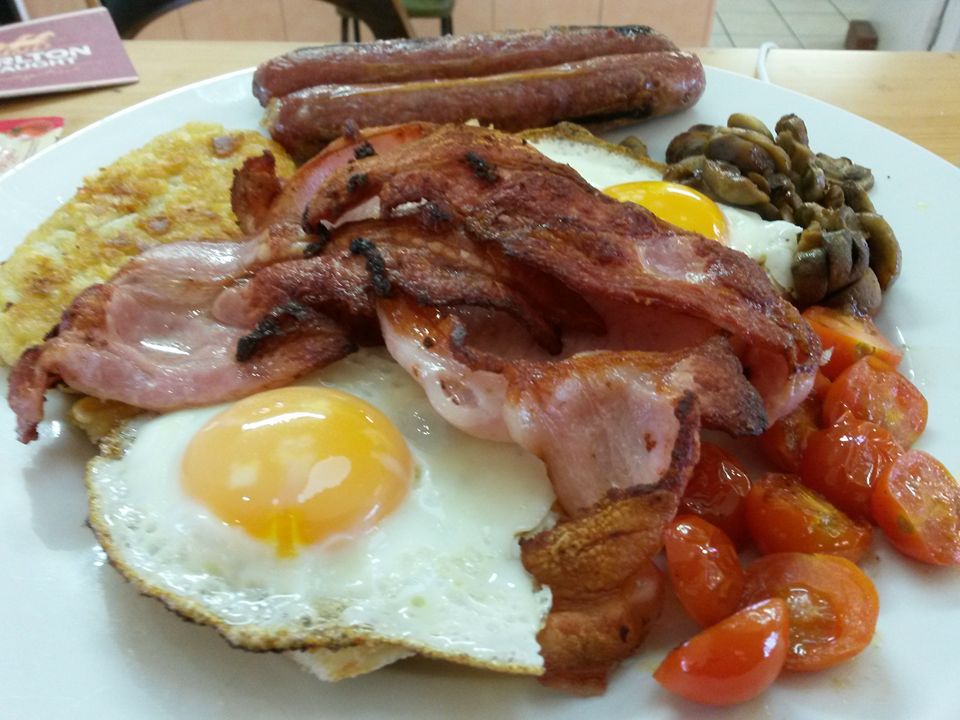 Needed to kill some time :-)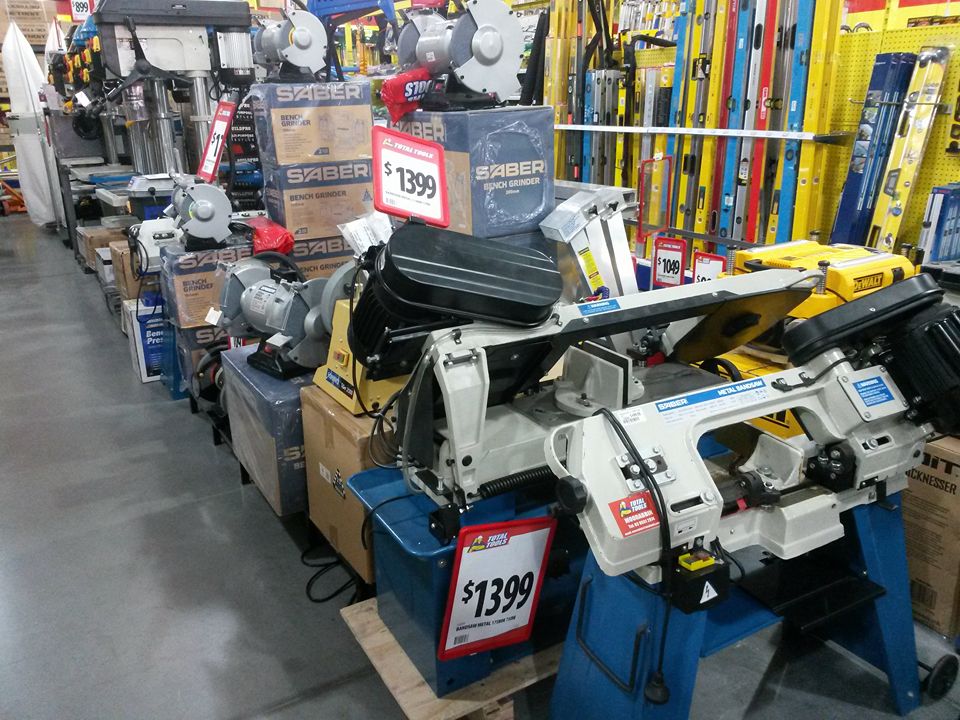 "Fancy a jar?" - Thank you Trevor :-)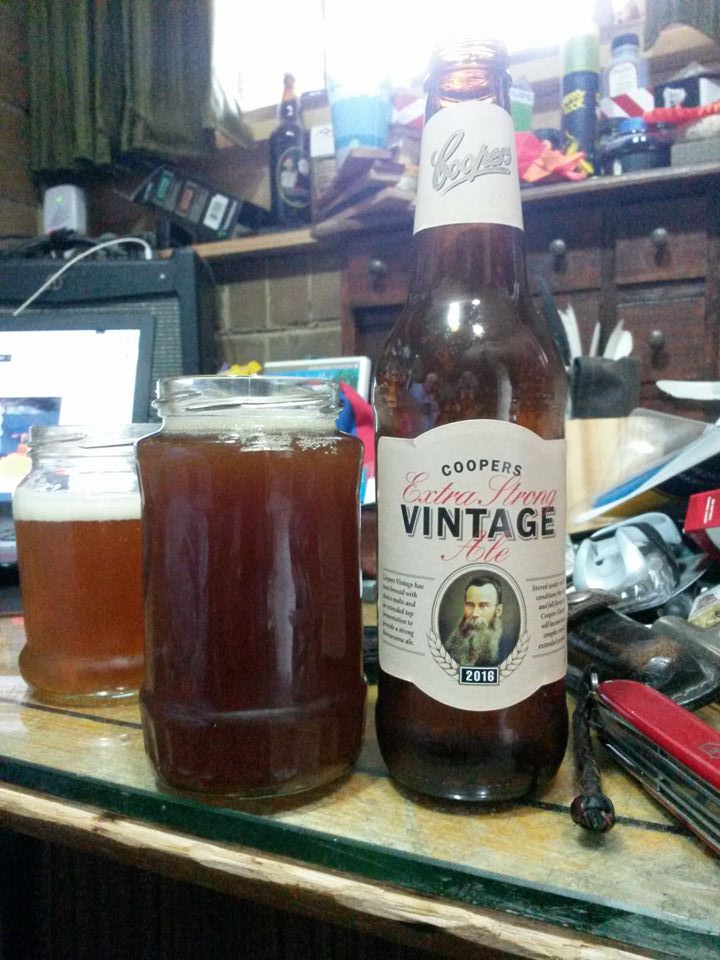 Blimey - who taught this bloke how to fly a kite? Poor old Flat Stanley!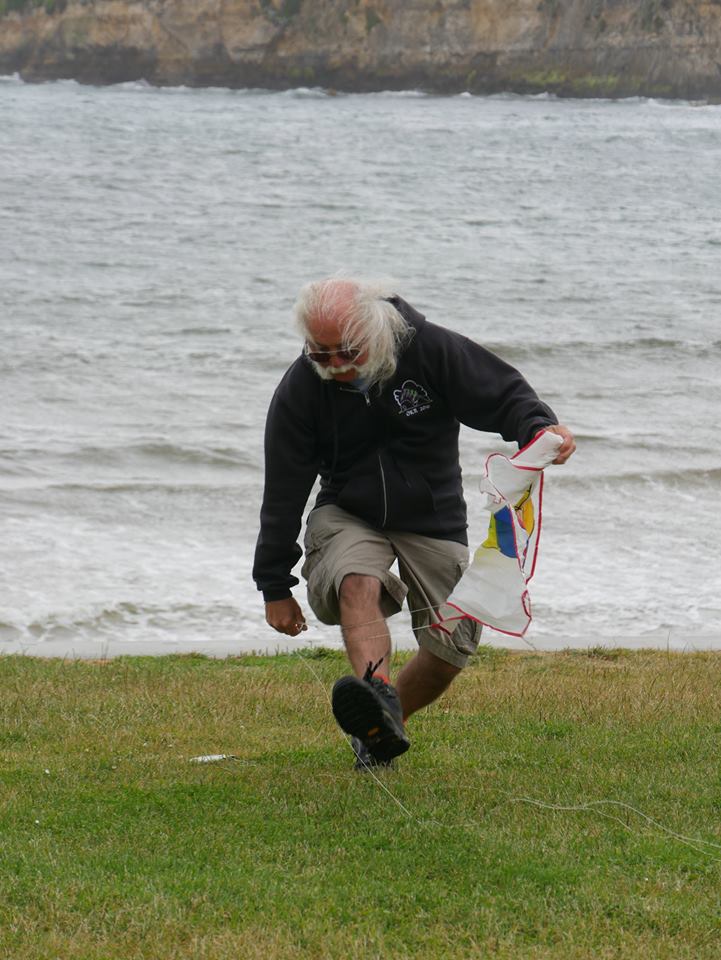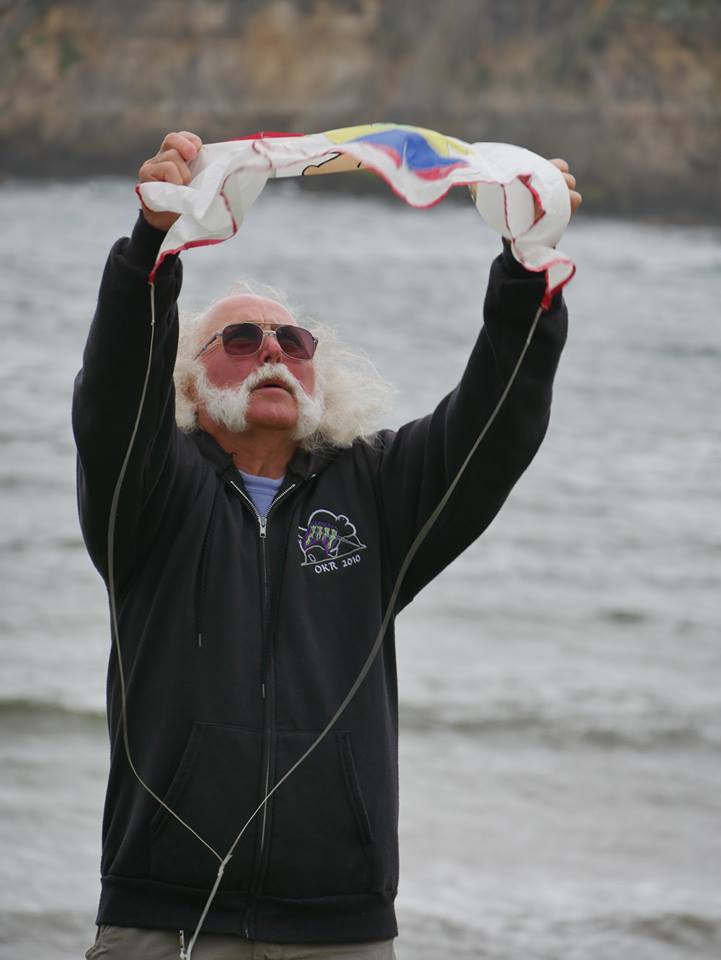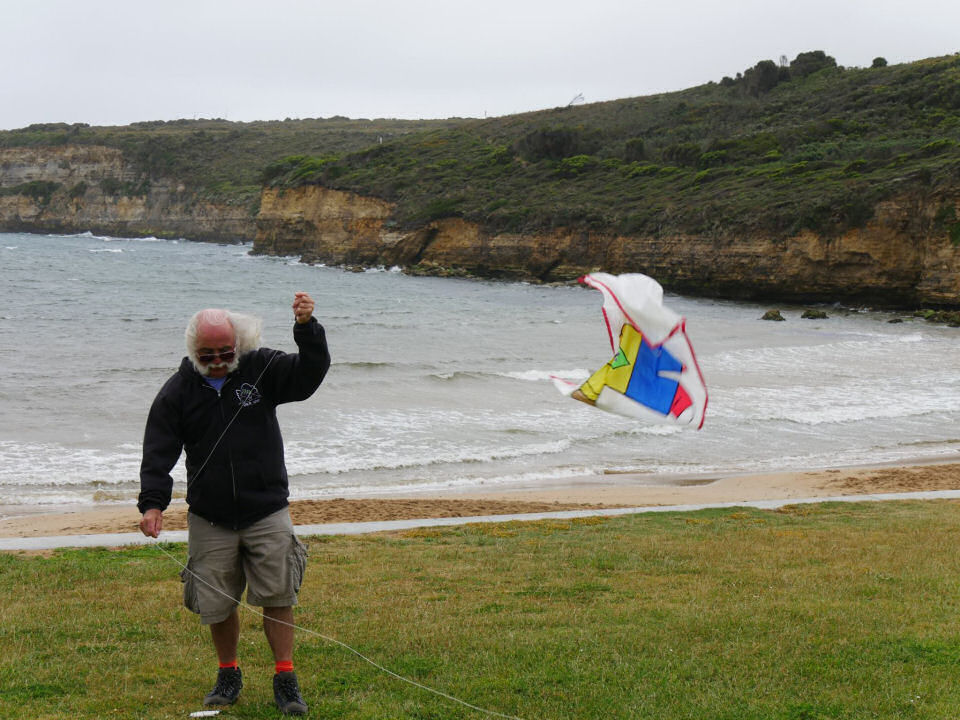 Let's hope his photographic skills are better than his kite skills!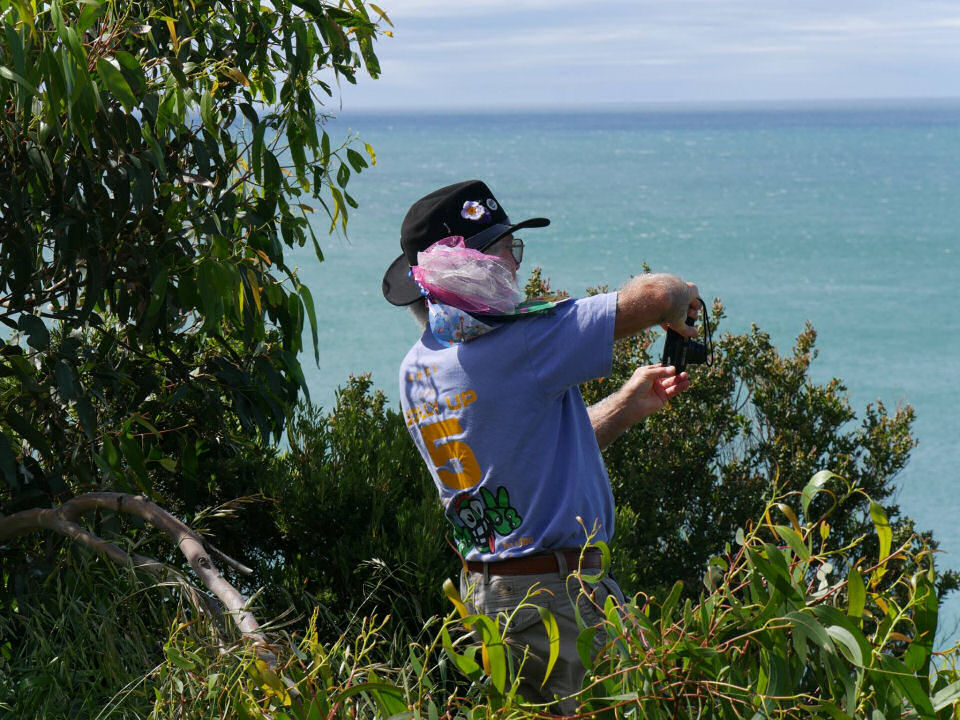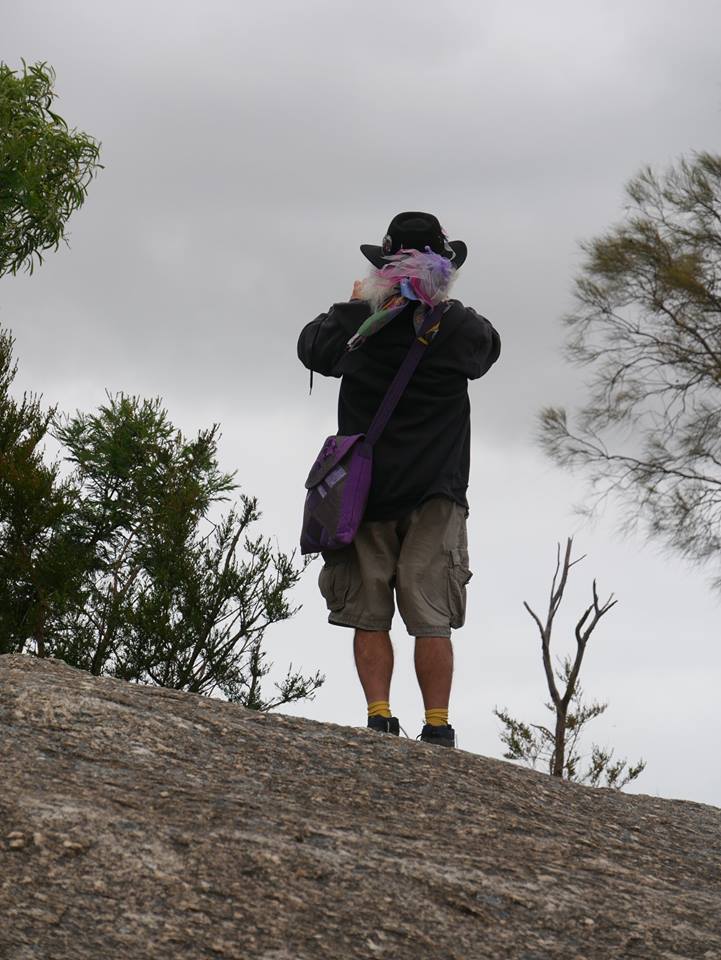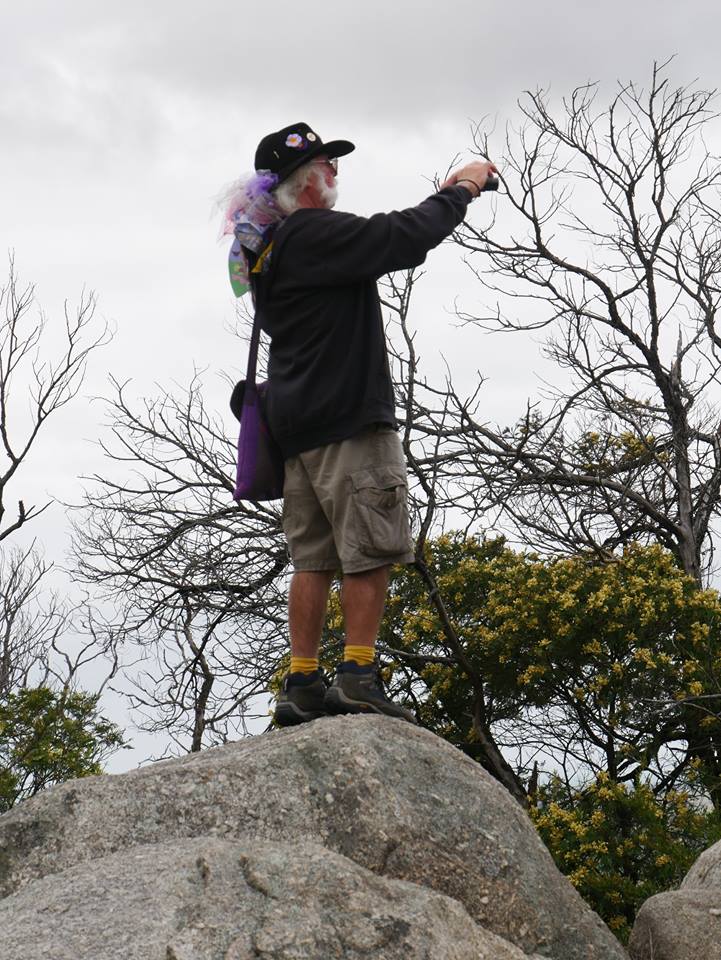 ---

Tuesday 15th November - Trevor's workshop full of man toys!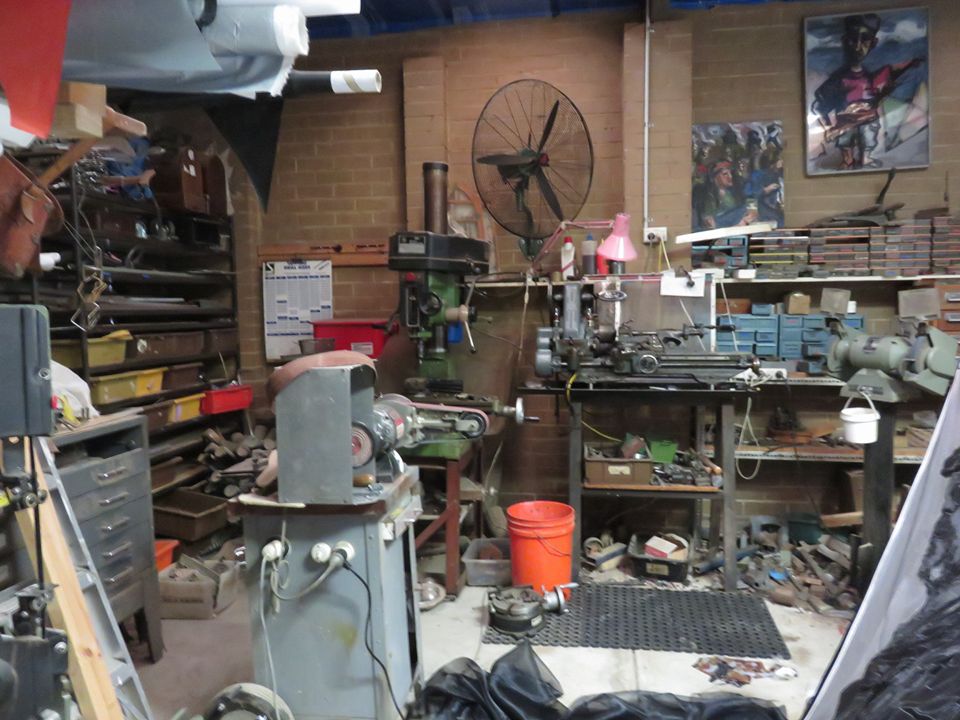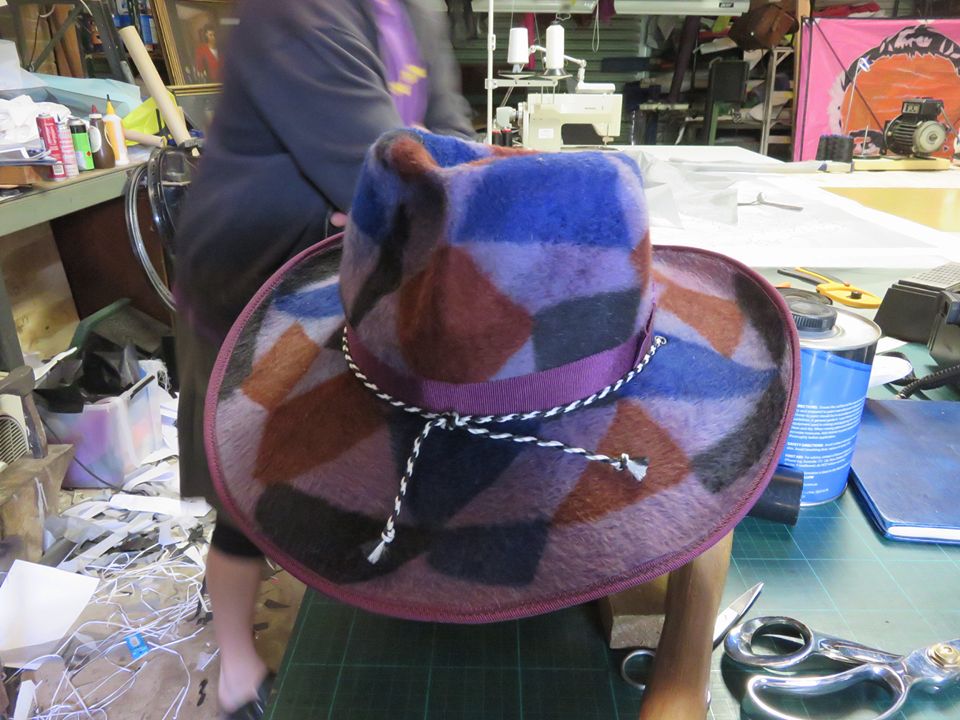 And a smashing new hat made especially for Keith!



Apollo Bay Bakery

- Trevor had their famous scallop pie
I opted for the chunky beef pie and it was chunky. ;-)
Followed by an

Anzac Cookie

, with very sharp lemonade.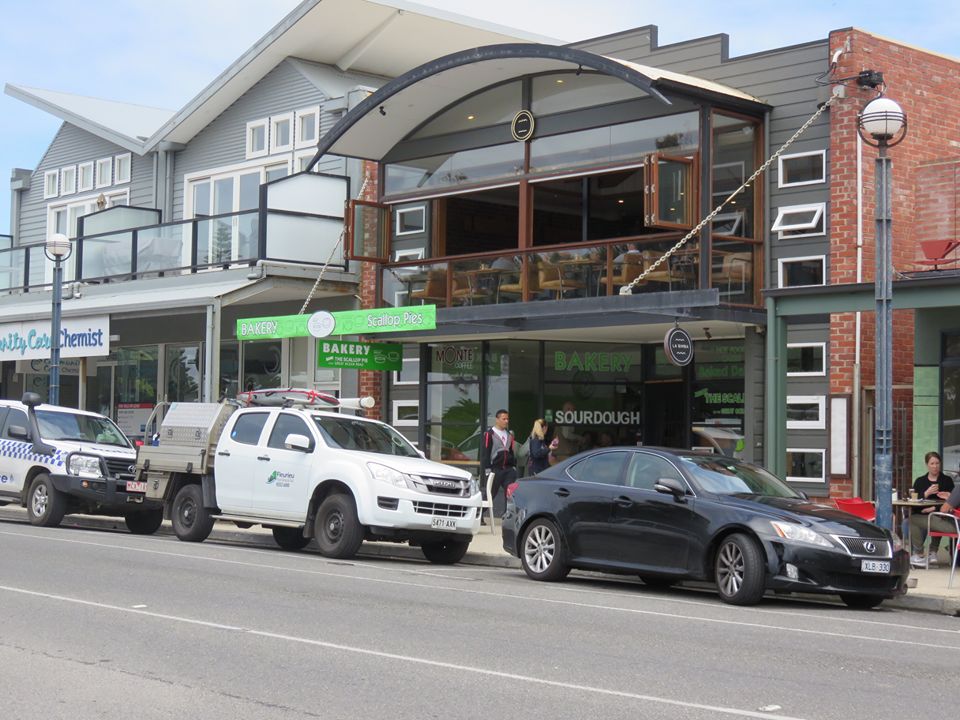 ---

Wednesday 16th November - Heading into Melbourne, for breakfast with Ria at

Degani

,
where she worked for 5 months. Then a tram ride around the city.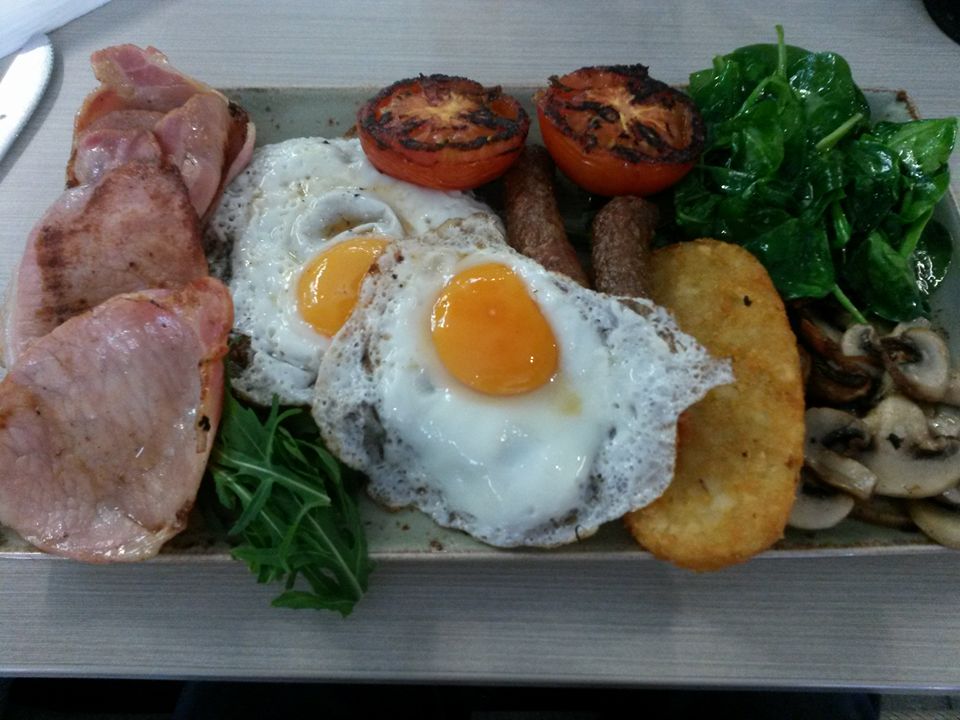 Had to stop for light refreshment at this famous watering hole

Young & Jackson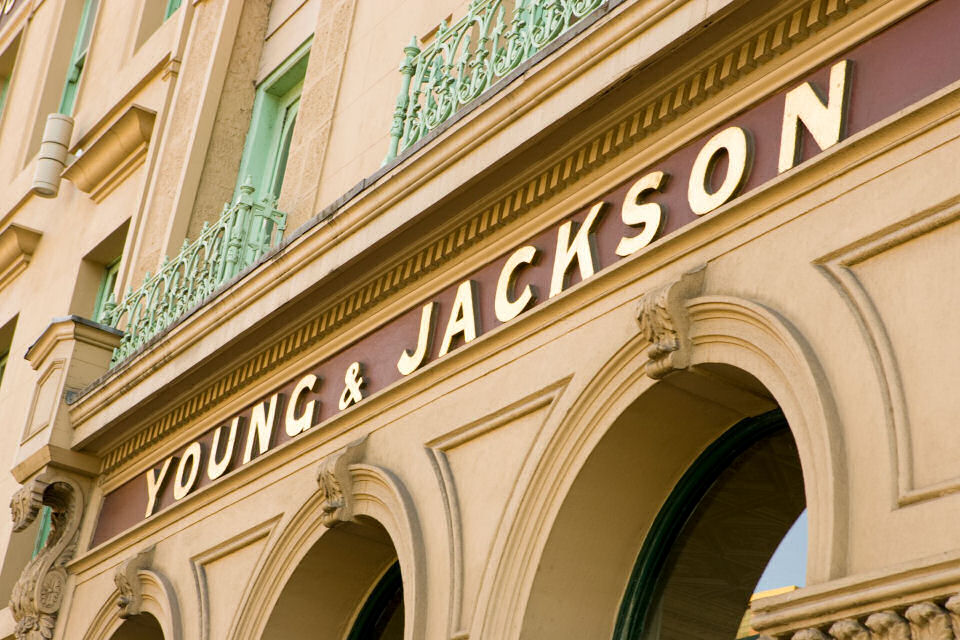 Down the years, many soldiers had a drink with "Chloé" before going off to war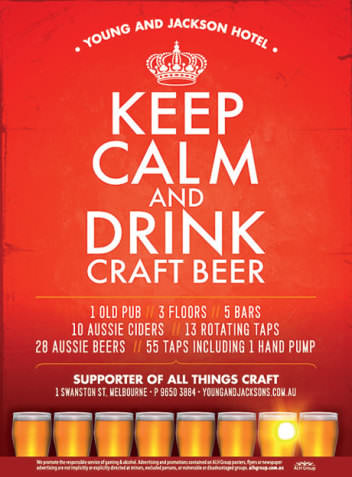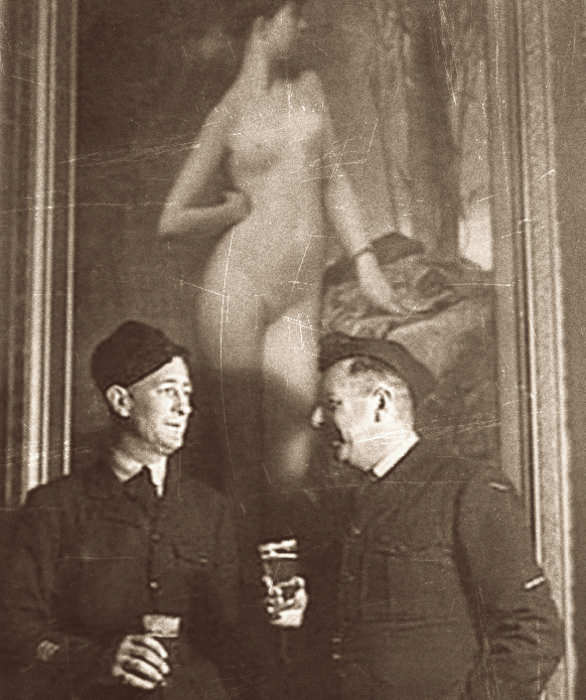 Finishing with pasta at a favourite restaurant of Sandy and Trevor,

Pellegrini's


before heading to airport for the final leg of my epic trip. 🙂

Flying to Auckland, North Island NZ late tonight

(GMT + 13)



---

Thursday 17th November - ARRIVED AUCKLAND - Hoping to see bubbling mud, geysers and a bit of

Mordor


but first.... BREAKFAST at the airport - Ham, cheese and tomato Fougasse :-)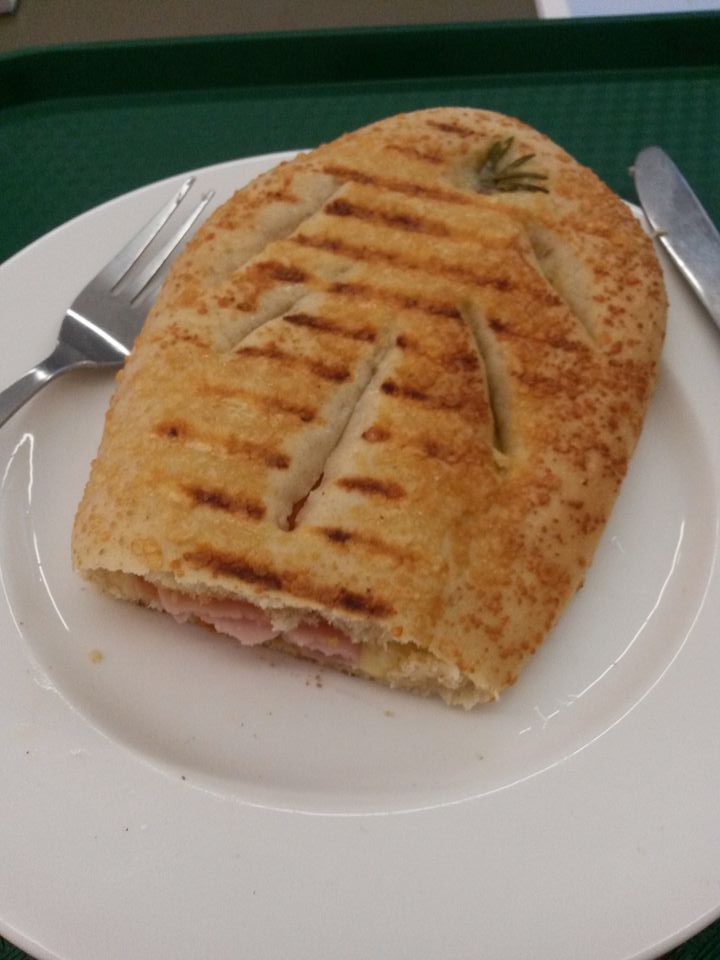 Having breakfast at airport now, before setting off to pick up camper - the girls are here.
We all flew together - We all met up in Melbourne and Trevor dropped us all off last night

Welcome to New Zealand - Hope this doesn't catch on!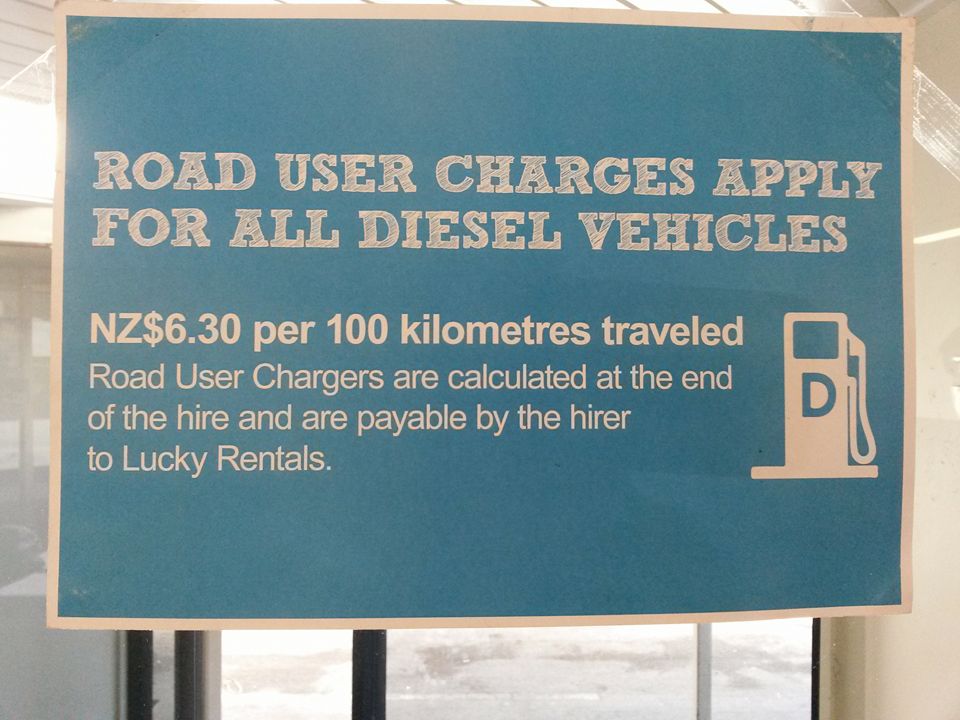 Found a campsite early as we all needed a sleep. Time zone crossing really knocks it out of you.
So knackered, we stopped at campsite just out side Auckland... $60 + $1 each for a 9 minute shower.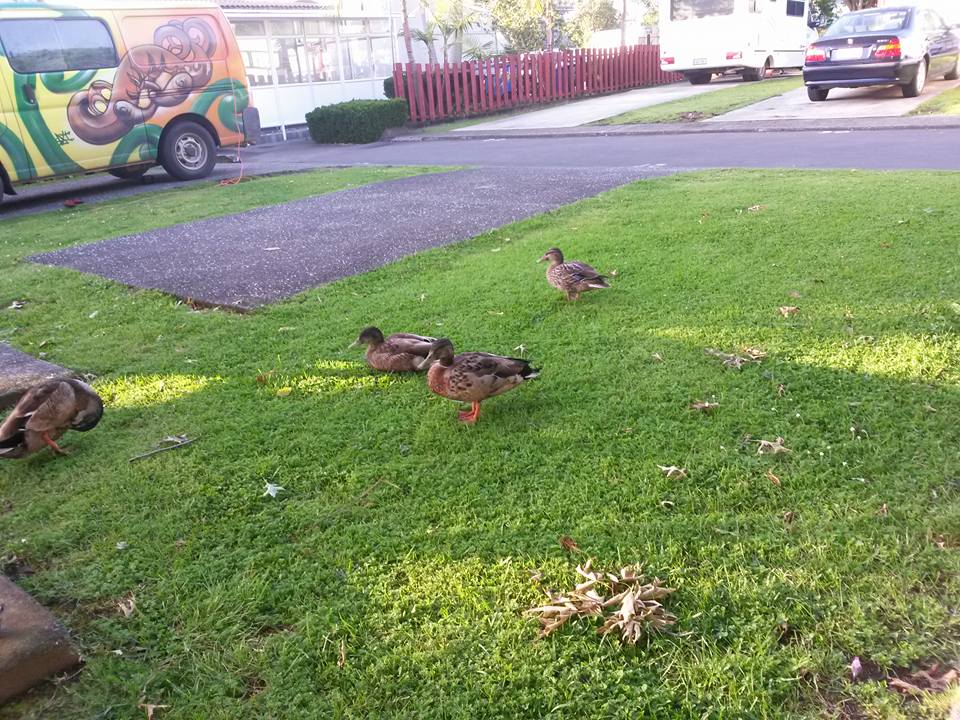 Who takes 9 minutes to shower? I could have had three showers in that time. I was getting bored
and ended up more wrinkly than before. But I paid for 9 minutes so I was going to use it all.

Then we find out the hire company has only given us two pillows.
Then we find they have given us a double and single quilt cover, but two single quilts!!!

Bye-bye Auckland!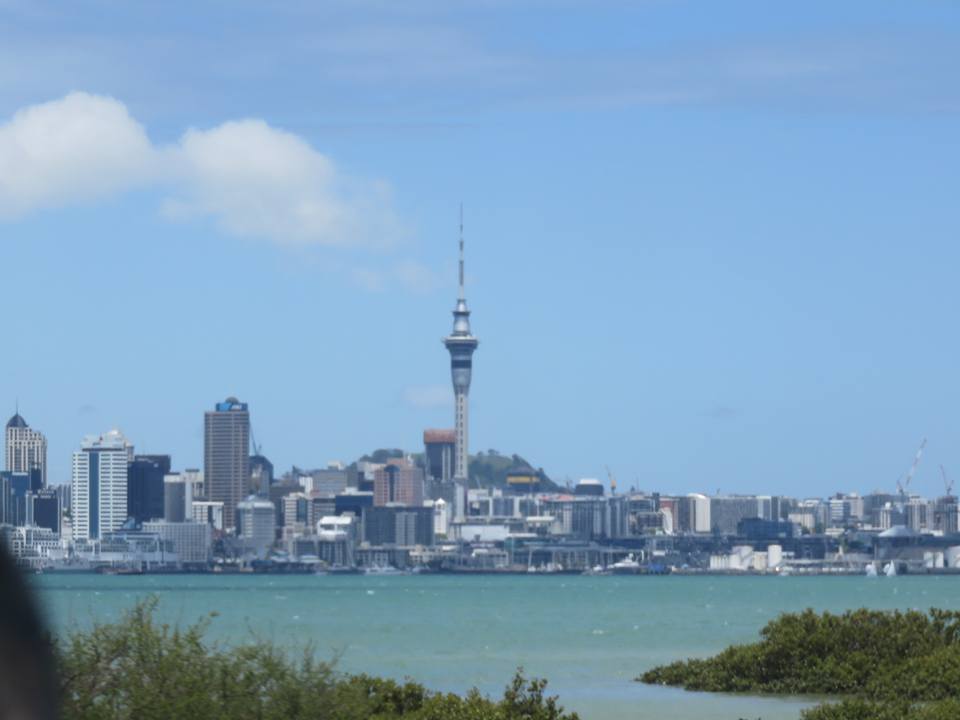 On the way to

Shakespear Park

. We took a wrong turn, following tourist route North.
Had a lovely Coffee and Beef, bacon and cheese pie 🙂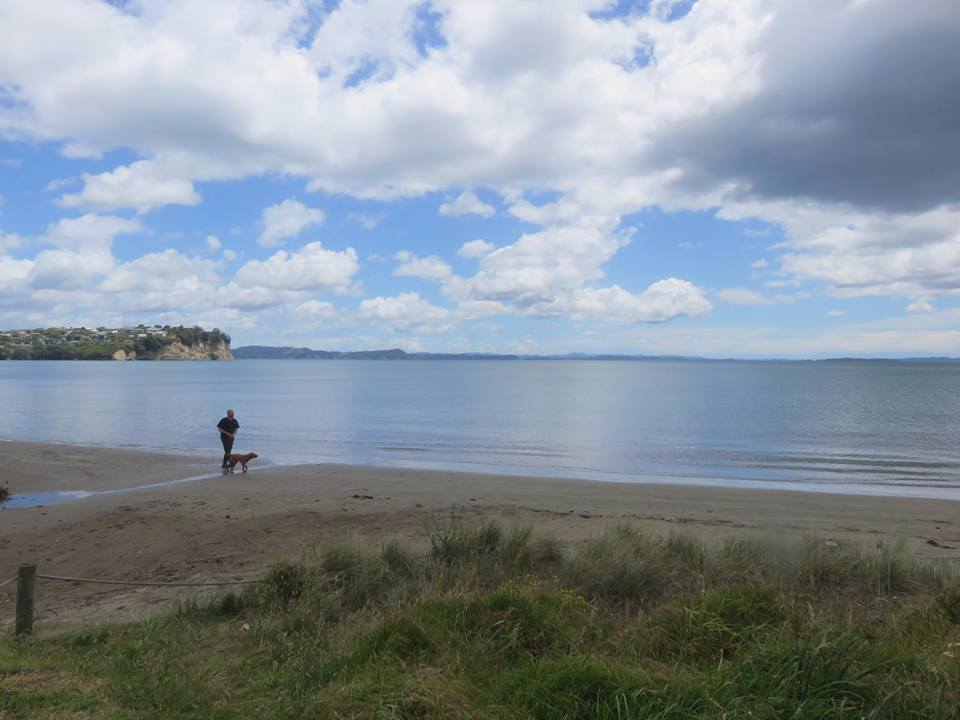 ---

Friday 18th November - We were heading to

The Bay of Islands

, but realised with all
the other things to do, we best head south for the volcanoes, bubbling mud and Hobbits 🙂

Some things never change! Time for McBreakfast!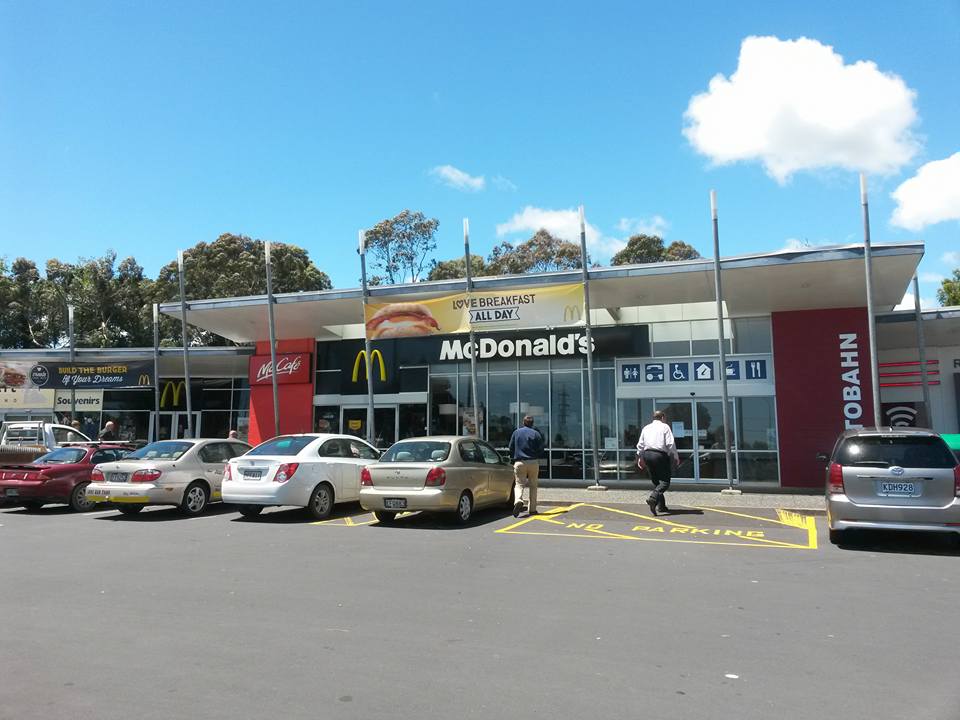 Funny enough, I was only saying this afternoon how New Zealand is just like home, raining one minute,
then sunshine, then freezing cold and green, green, green. Finally saw a few sheep ;-) It's mainly cows???

Just arrived at what has to be the best campsite of the trip - Very near

Hobbiton

🙂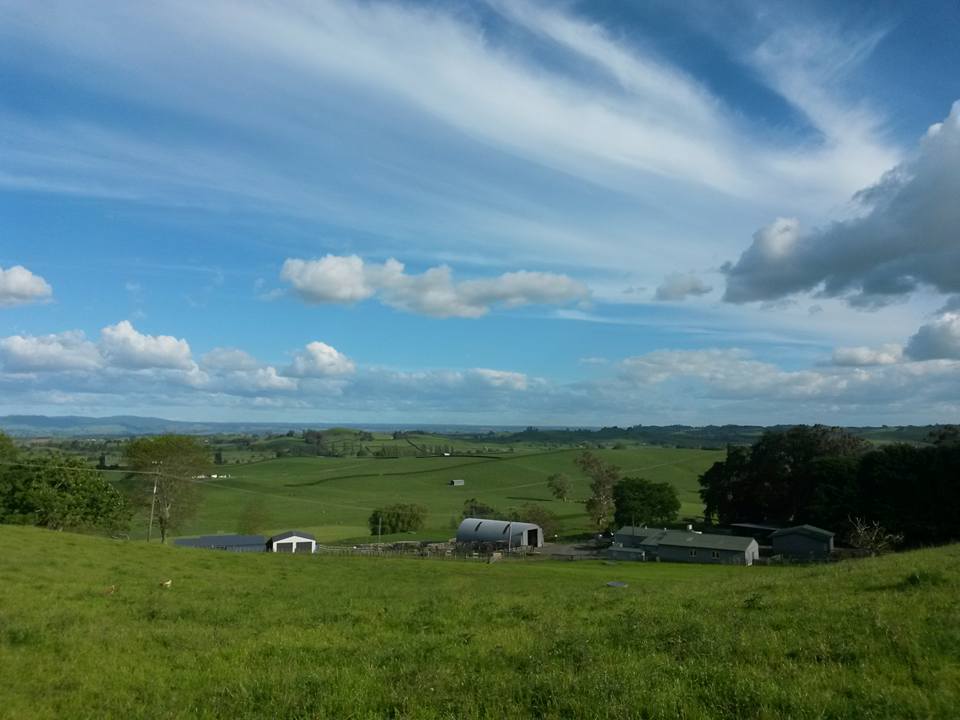 The local flora and fauna are lovely!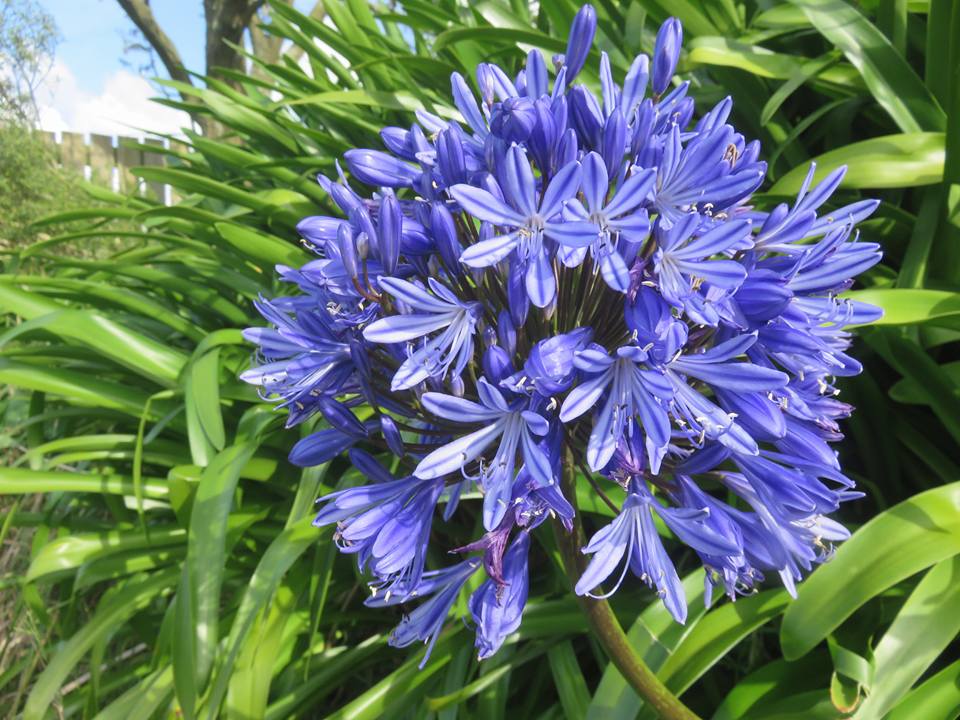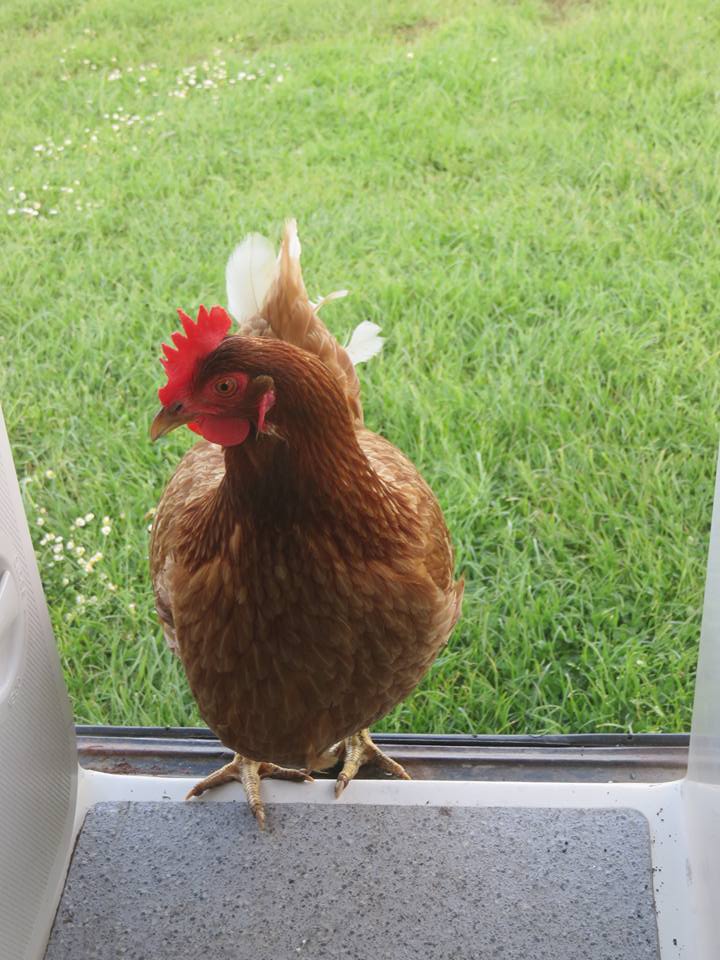 ---

Saturday 19th November - Dear Diary - Hello - Standing in shower/toilet block charging phone
Trouble when travelling??? Feeling good now - We all felt dead on arrival in NZ - Lost a day as
Needed to recover. Hobbits and hot springs today - Git to wake girls soon as our tour is at 09:30

Was hoping for a sunrise over distance mountains ..................bloody cloud 😞
Sun is fighting back but I fear cloud is winning

Welcome to

Hobbiton

- Maybe a spot of refreshment at

The Green Dragon Inn





Been there, had the stout. Would not let us dance on the tables 😞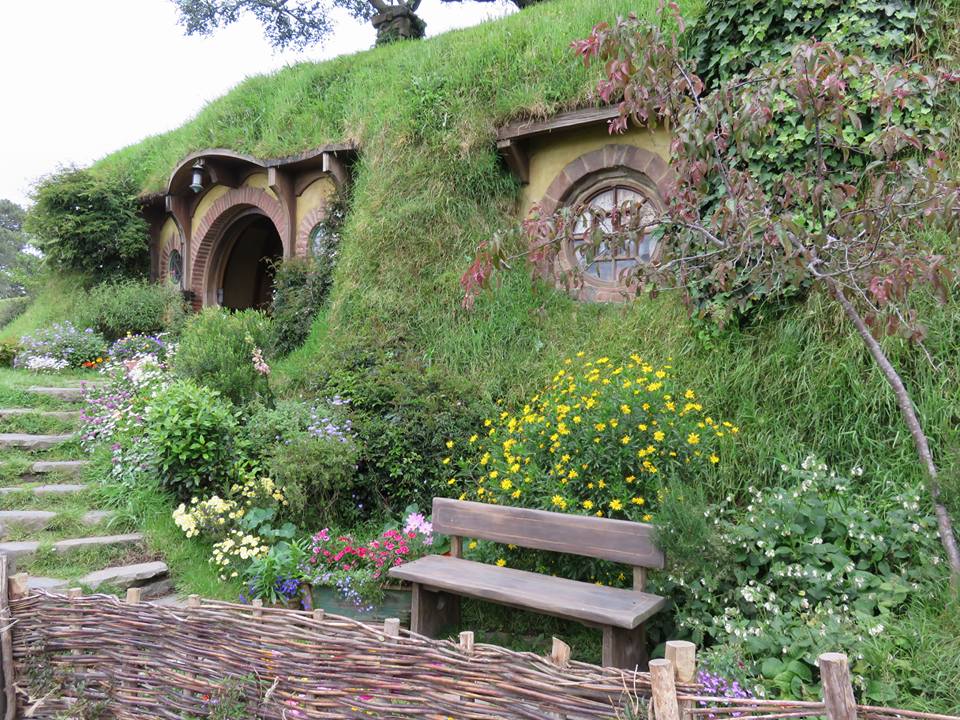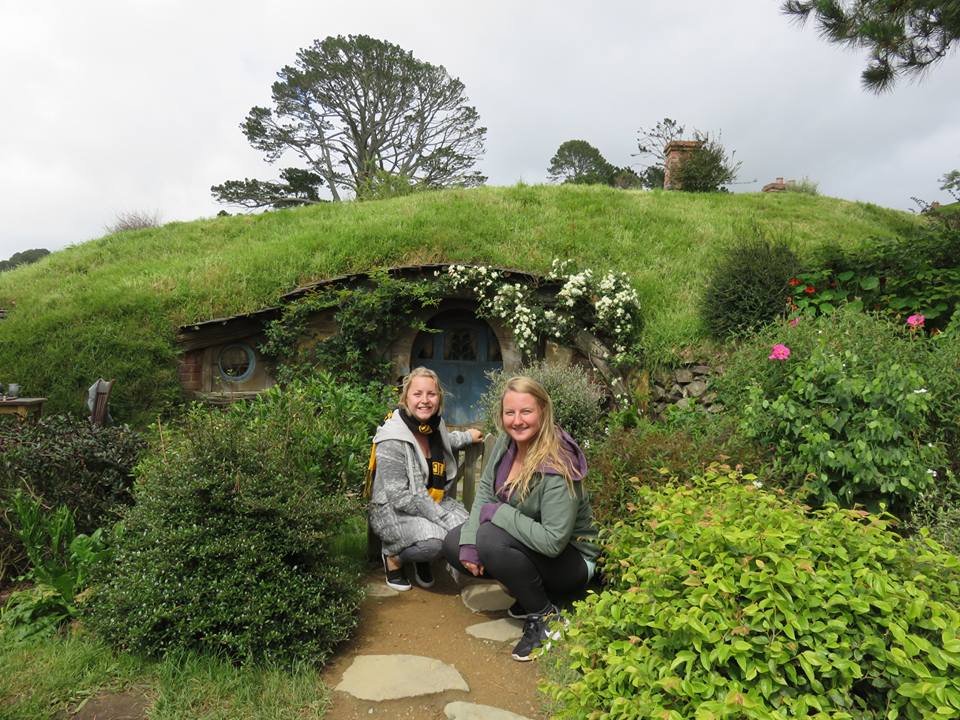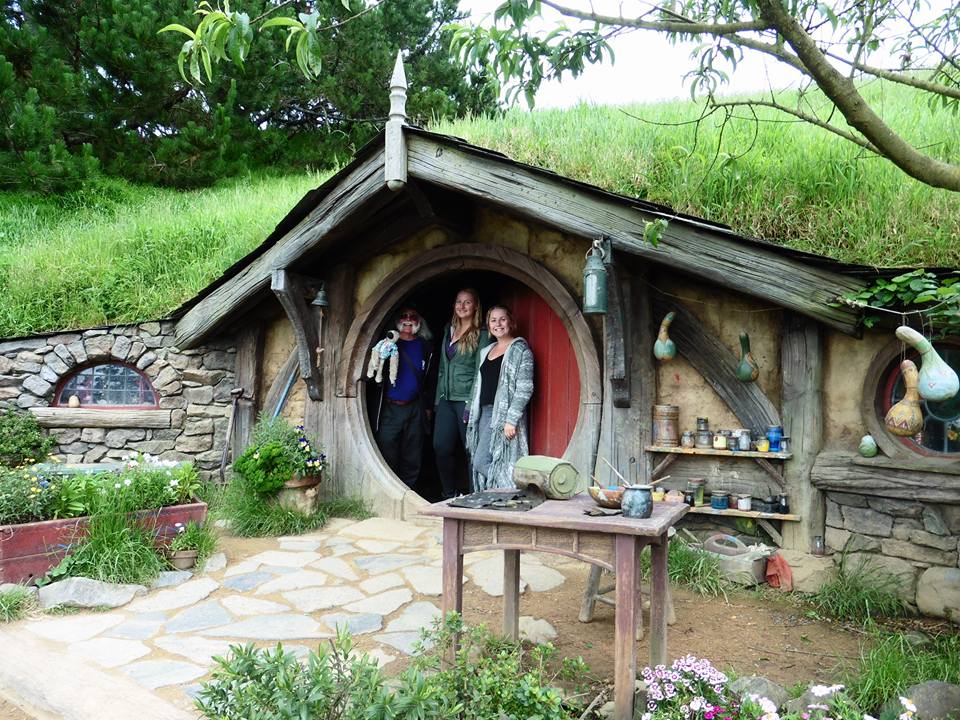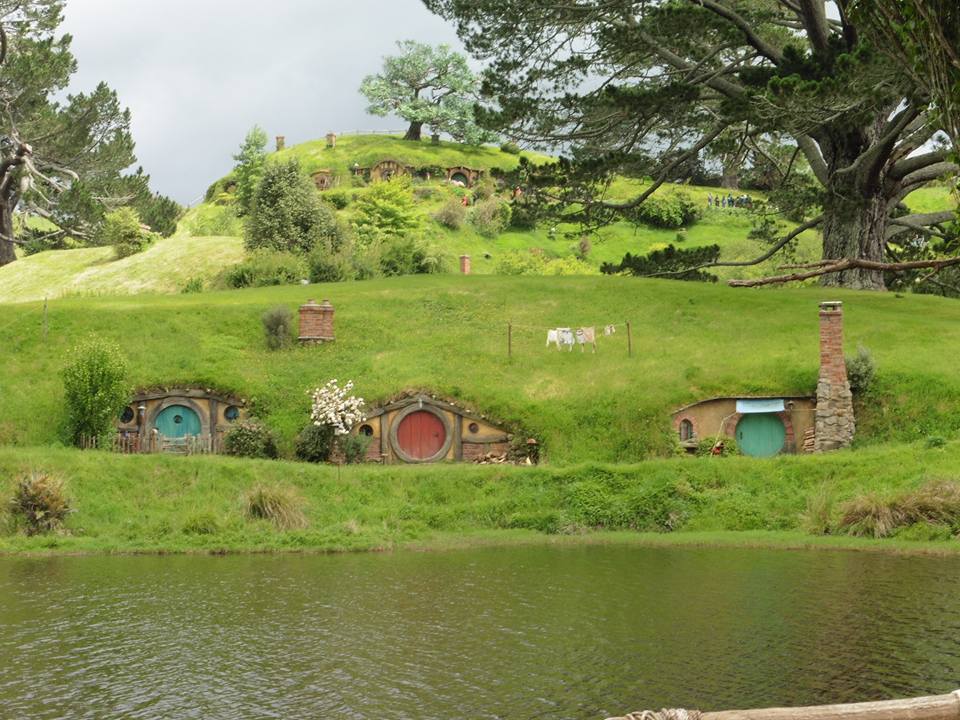 See all 29 photos on Ria's

Facebook Post



Plenty of Hobbit Booze too - at a price!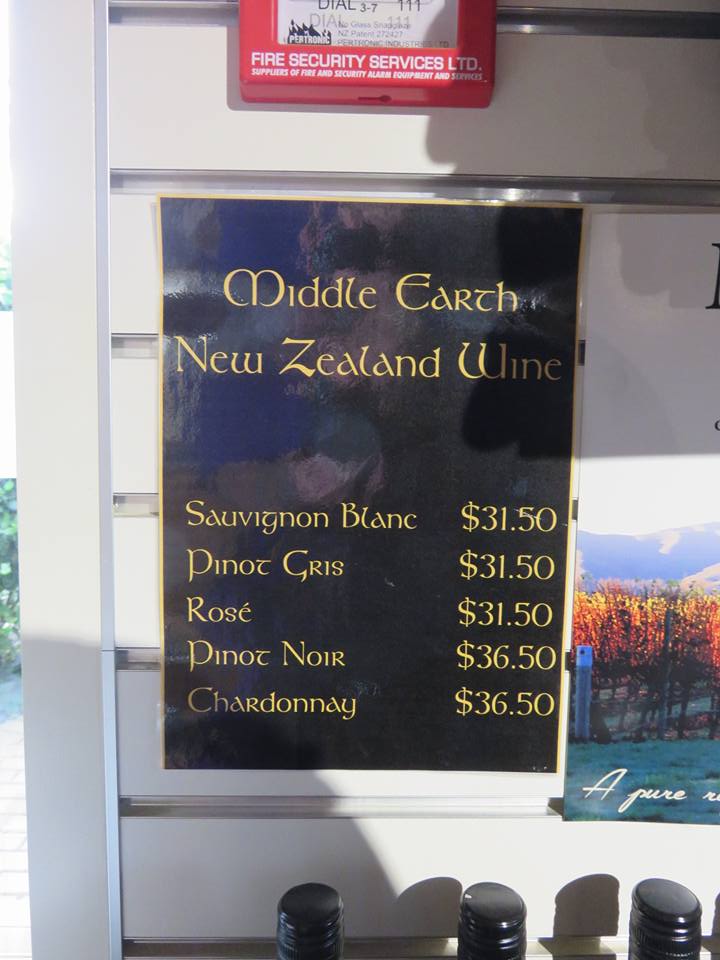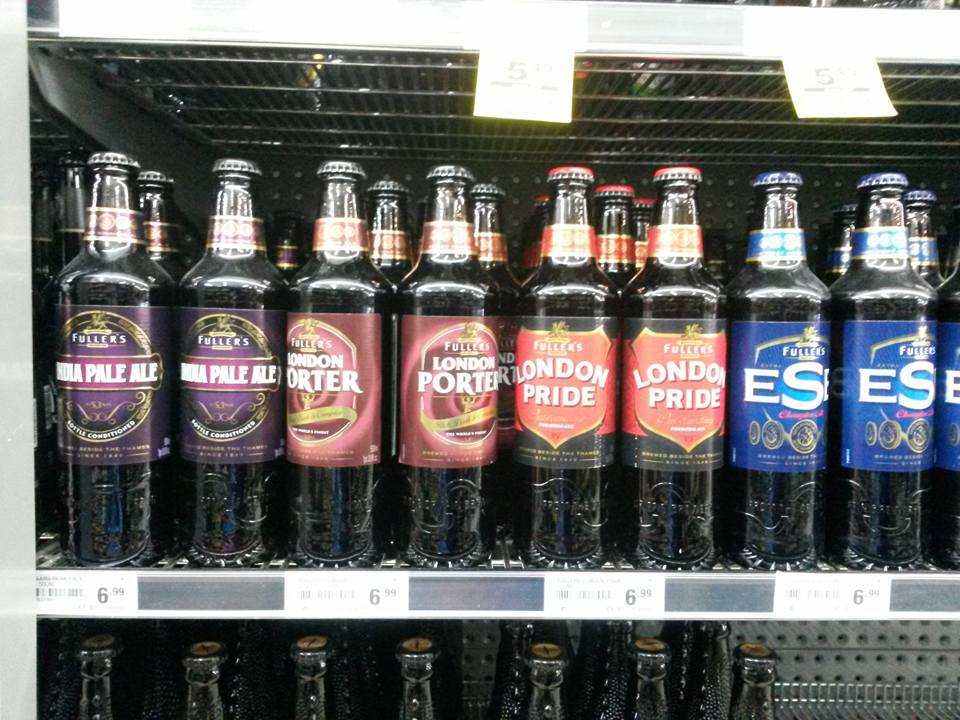 Somebody please tell me why we don't get these flavours back in UK???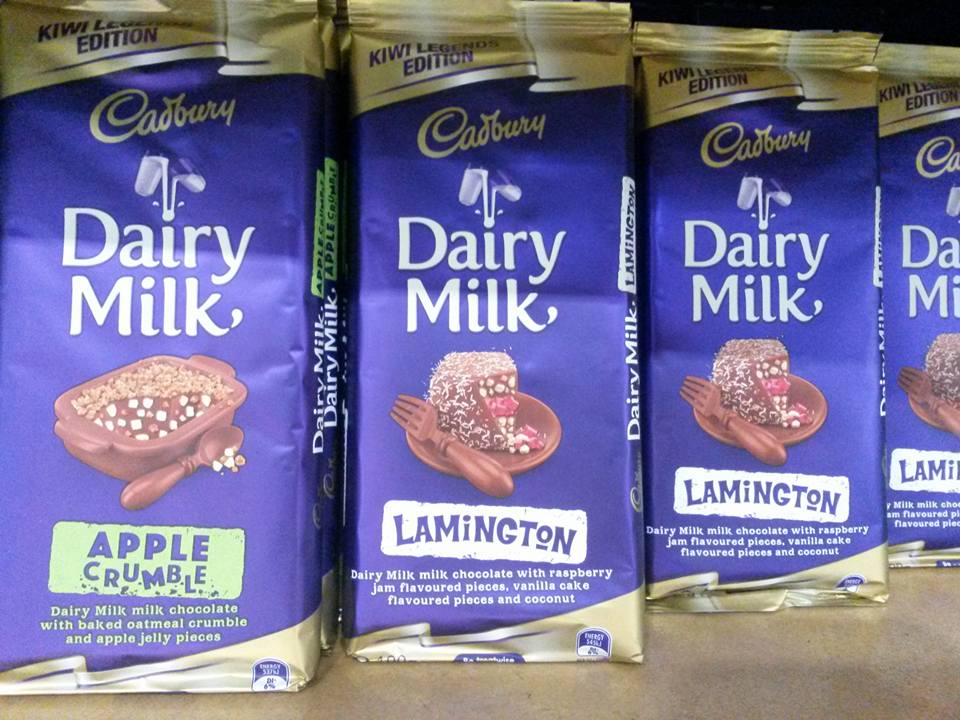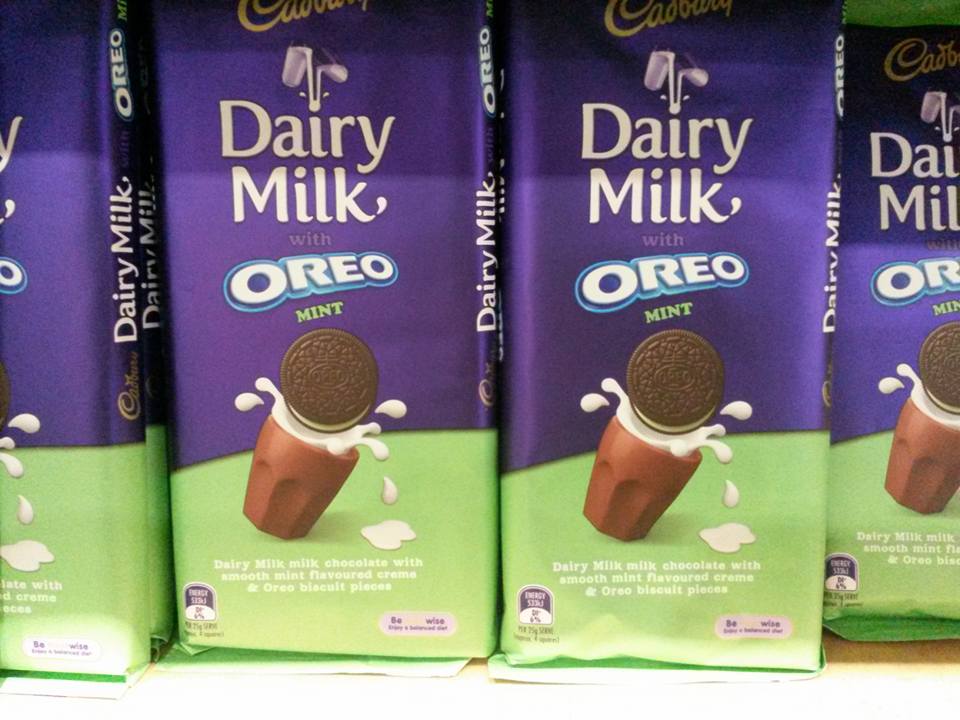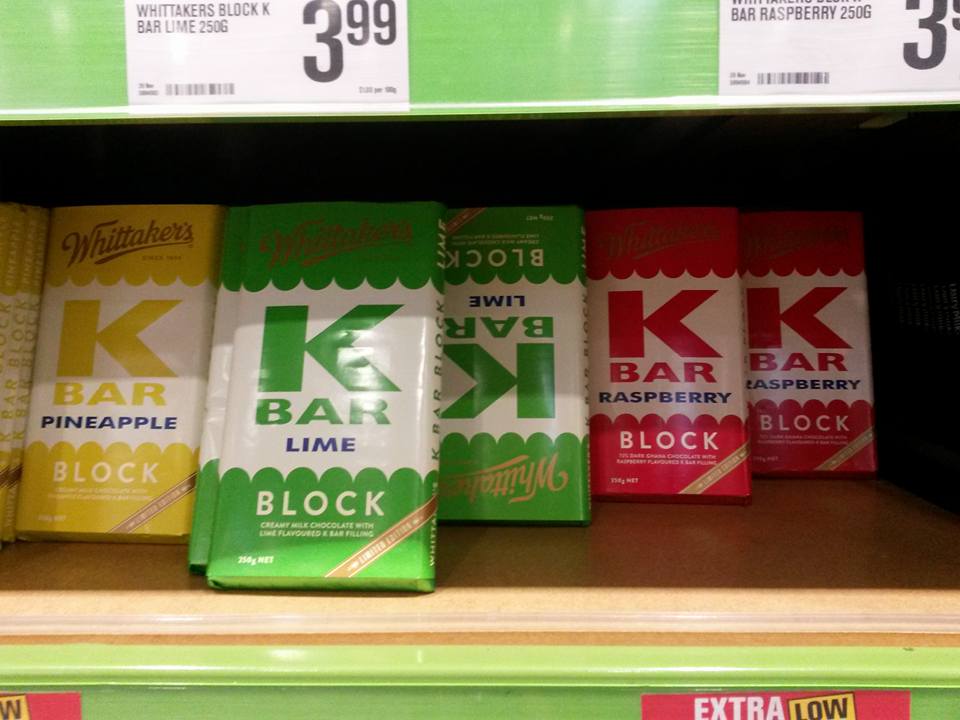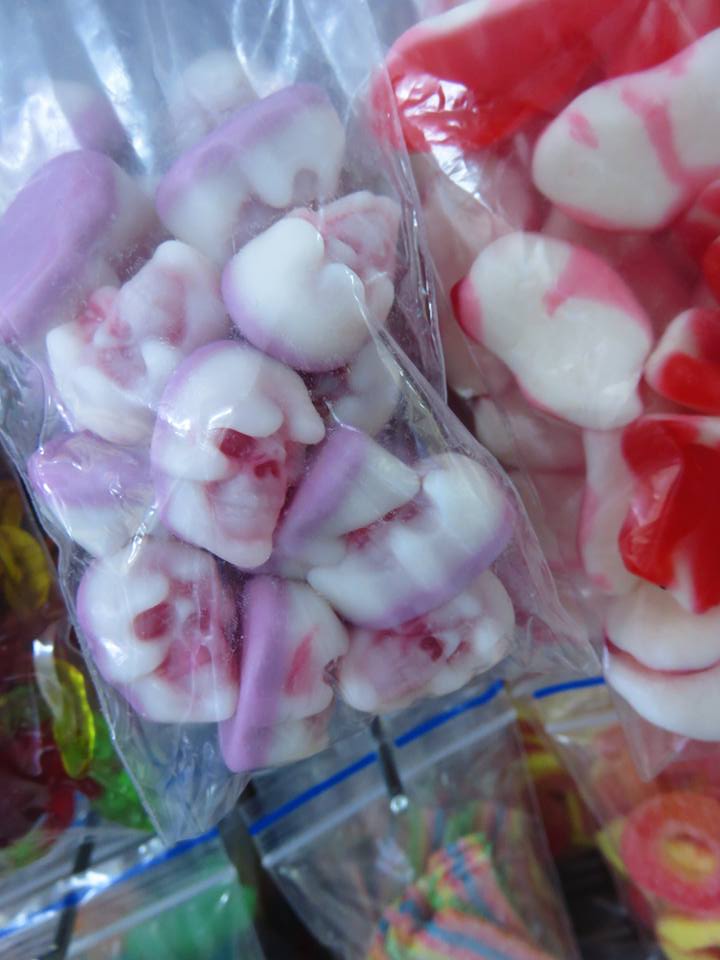 After Hobbiton, ended up at

Backyard Rotorua

campsite - should sleep well!

---

Sunday 20th November -

Whakarewarea Thermal Village

in Rotorua, or to give it it's proper name....
Te Whakarewarewatanga O Te Ope Taua A Wahiao
Maori village was awesome especially the show - Have some ideas to liven up Git meetings!
Geothermal all sorts. Then

Waimangu Volcanic Valley

. Now chillin' with a Stoke IPA

Ended up at

Taupo Campervan and RV Powered Site



We did try Youth Hostel in town but Alice didn't like girls there who were listening to Britney 😉
Not only that the camper area was terrible. We preferred the sunshine here.
We do get wifi and power 🙂 .... but at NZ$75 a night, I should cocoa!

---

Monday 21st November - Coffee with a view, then we took a boat trip on

Lake Taupo

this morning...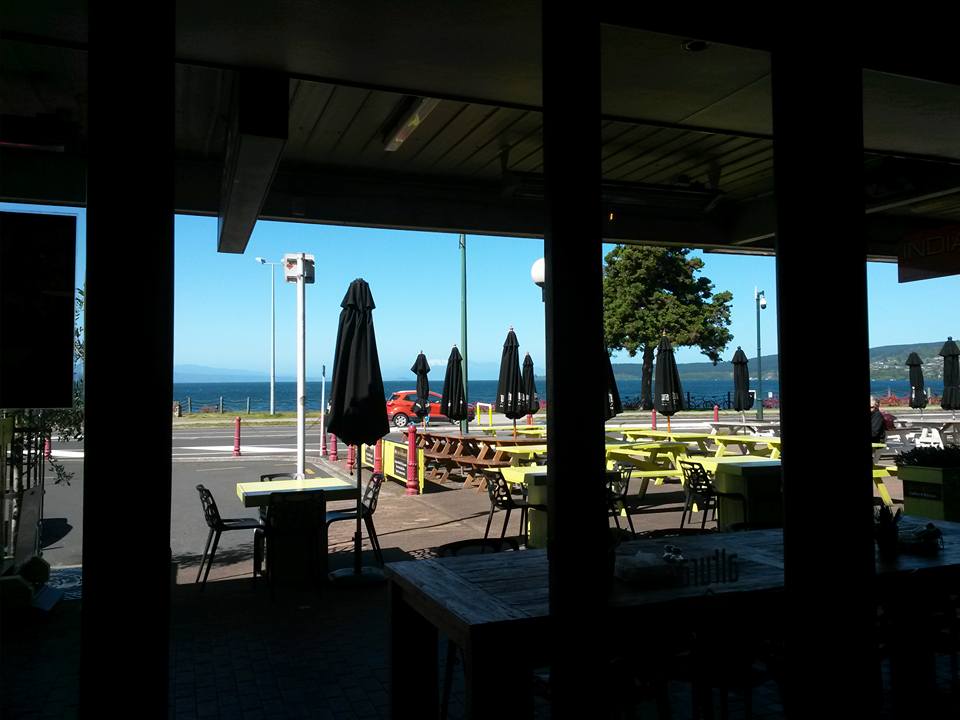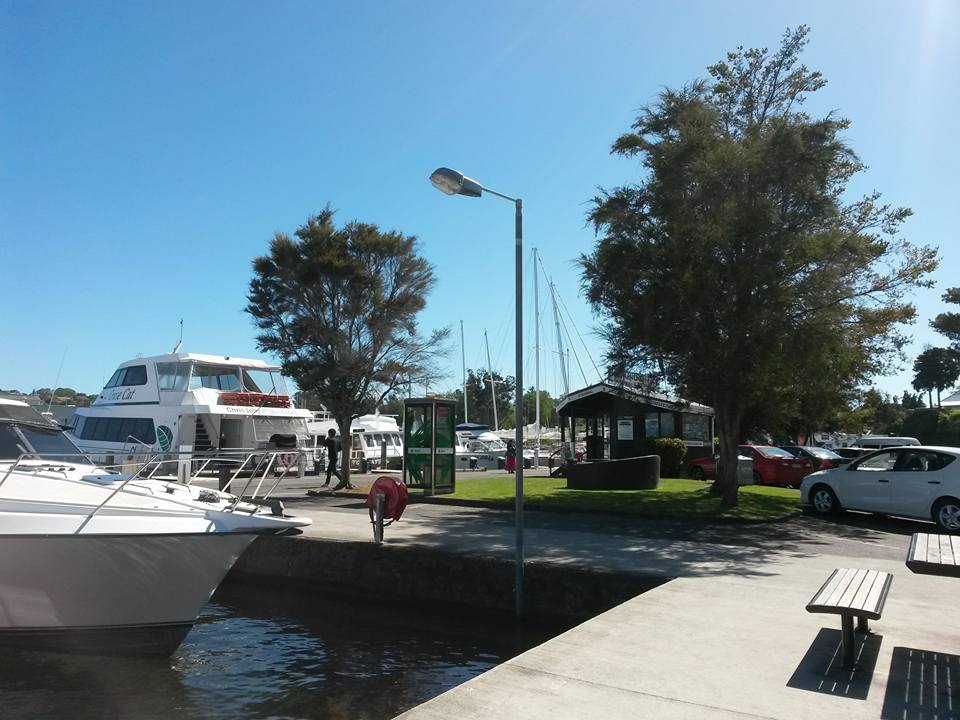 then we watched as the lake went into

Huka Falls

...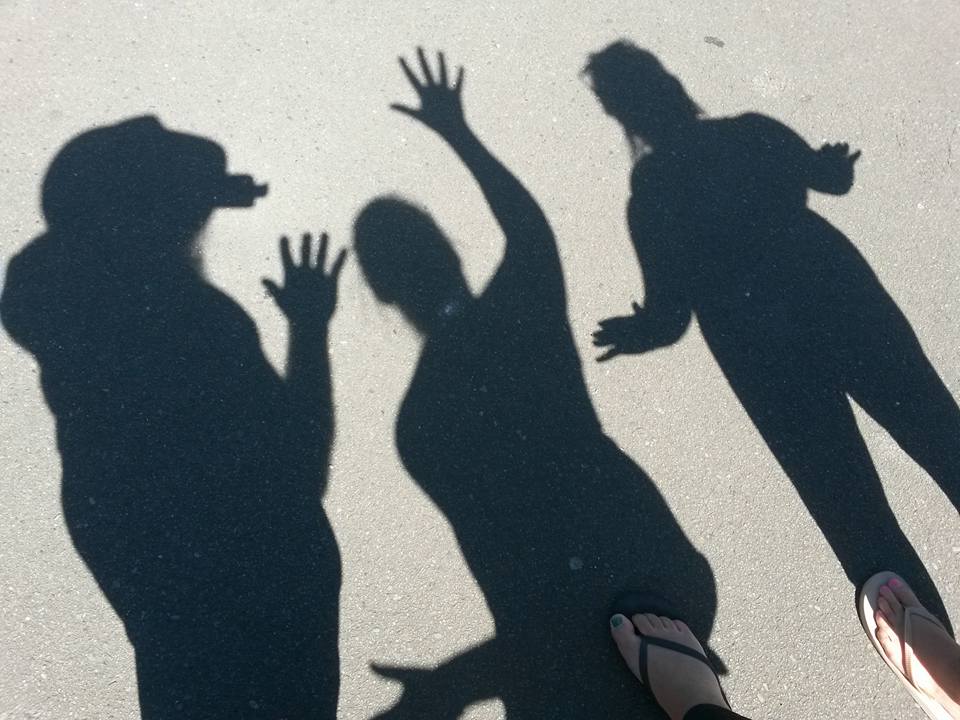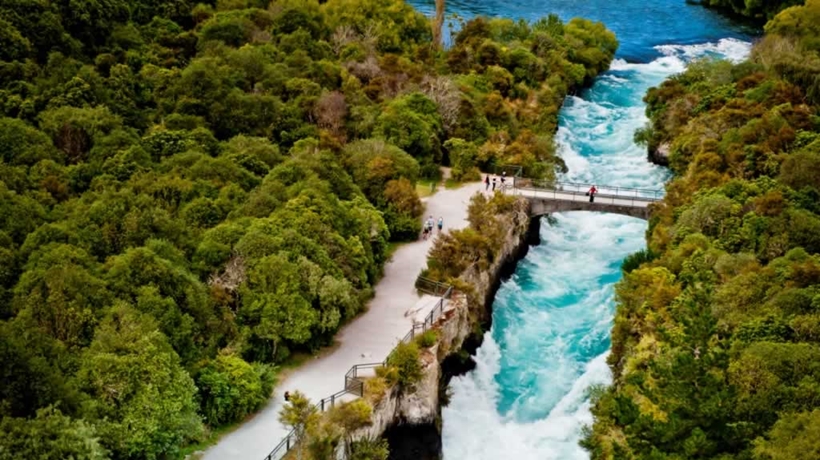 Then we waited to watch it go through the dam...

Aratiatia Rapids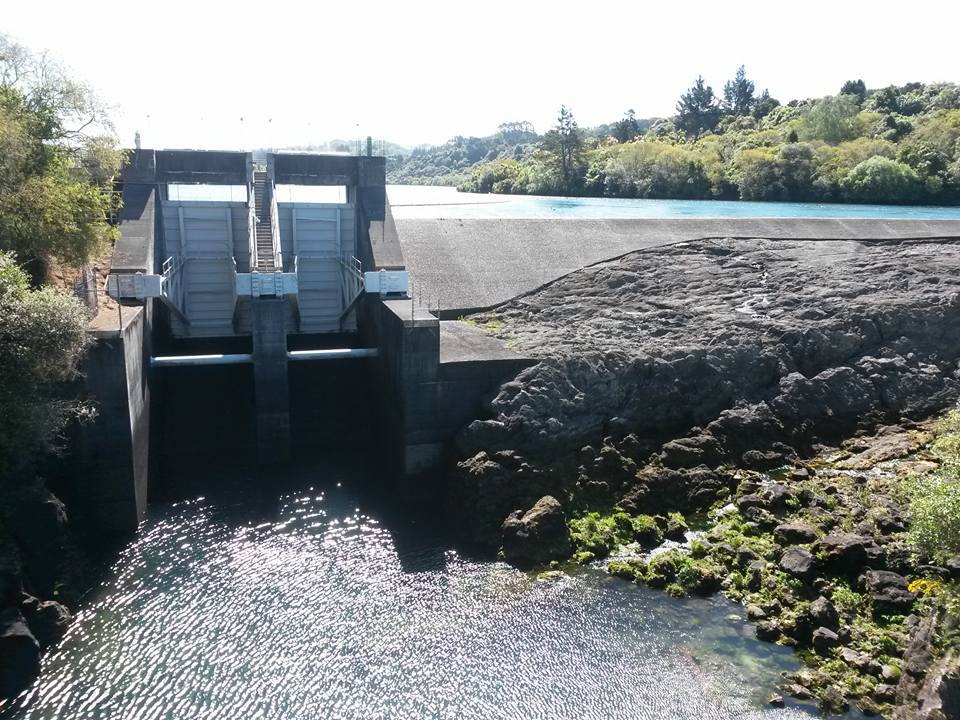 We hoped to do

Taupo DeBretts Hot Springs

this arvo, but were too knackered!
"Unique thermal mineral hot pools with a thrilling dragon hydro slide & two NEW heated curved
racing slides, children's interactive warm water playground..." - sounds perfick for our Keith!

---

Tuesday 22nd November - 19.4k

Tongariro Alpine Crossing

- a stroll in the park they said...

What a place :-) ... Sam and Frodo had it easy 😉 - I don't think my legs will ever be the same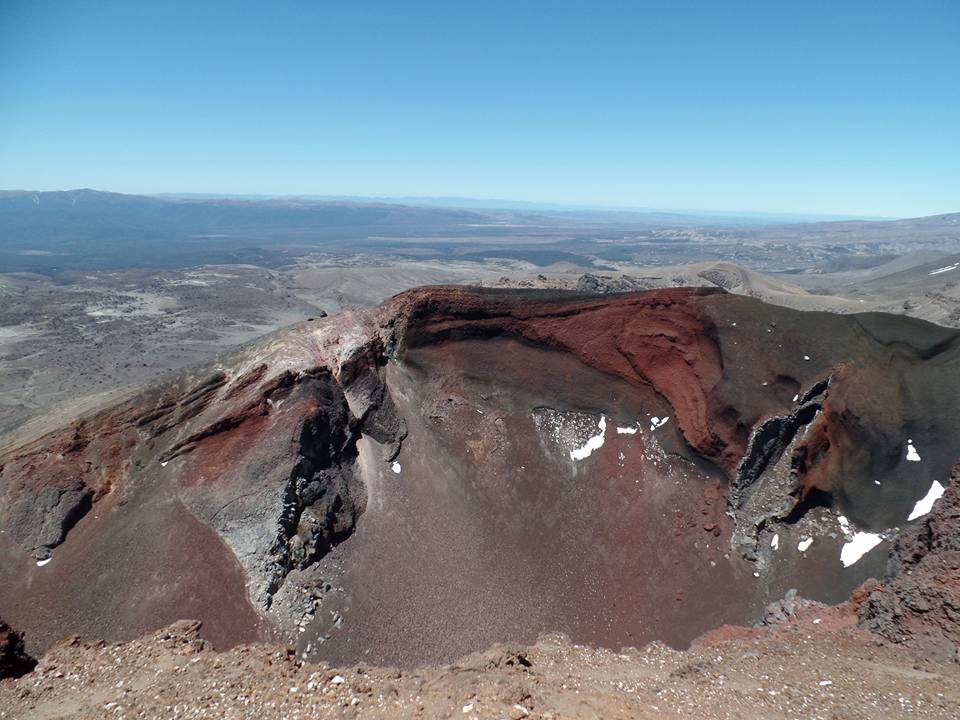 Tongariro Alpine Crossing & Mt Doom!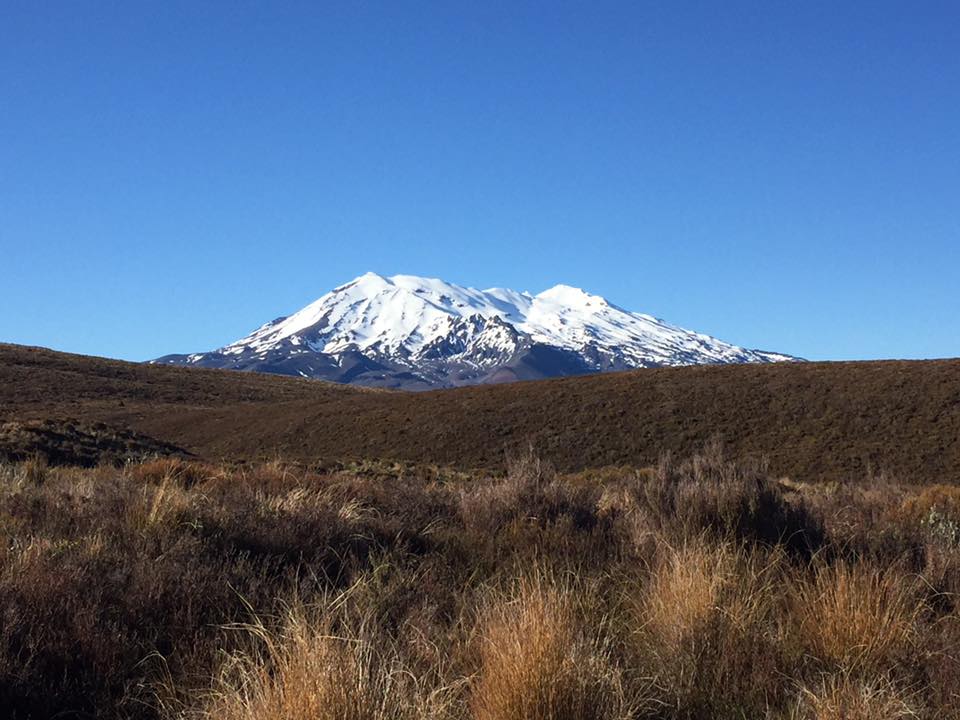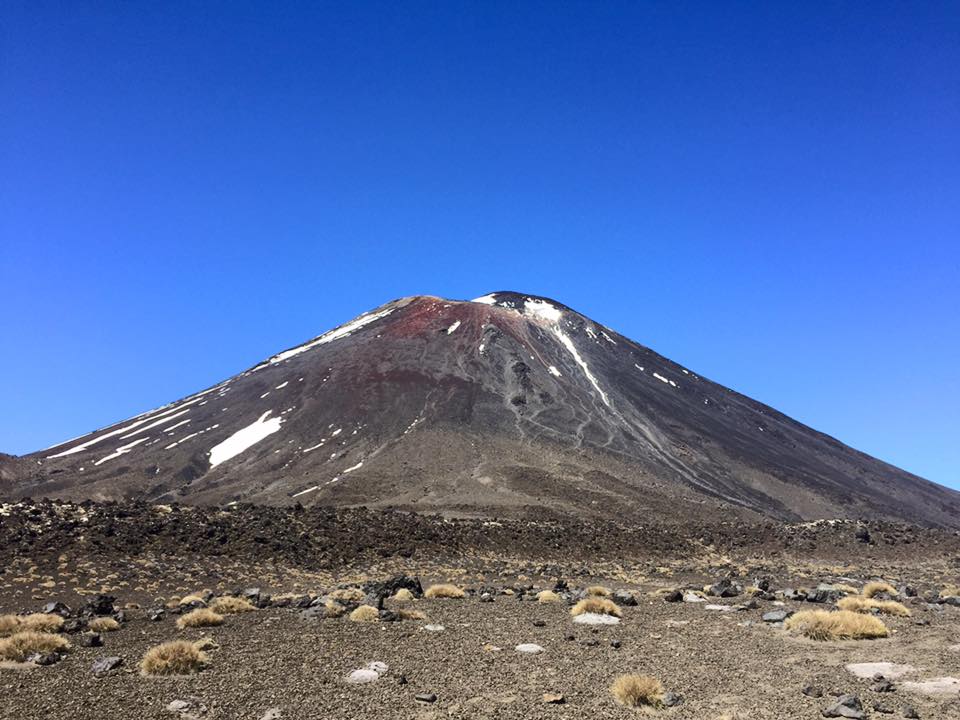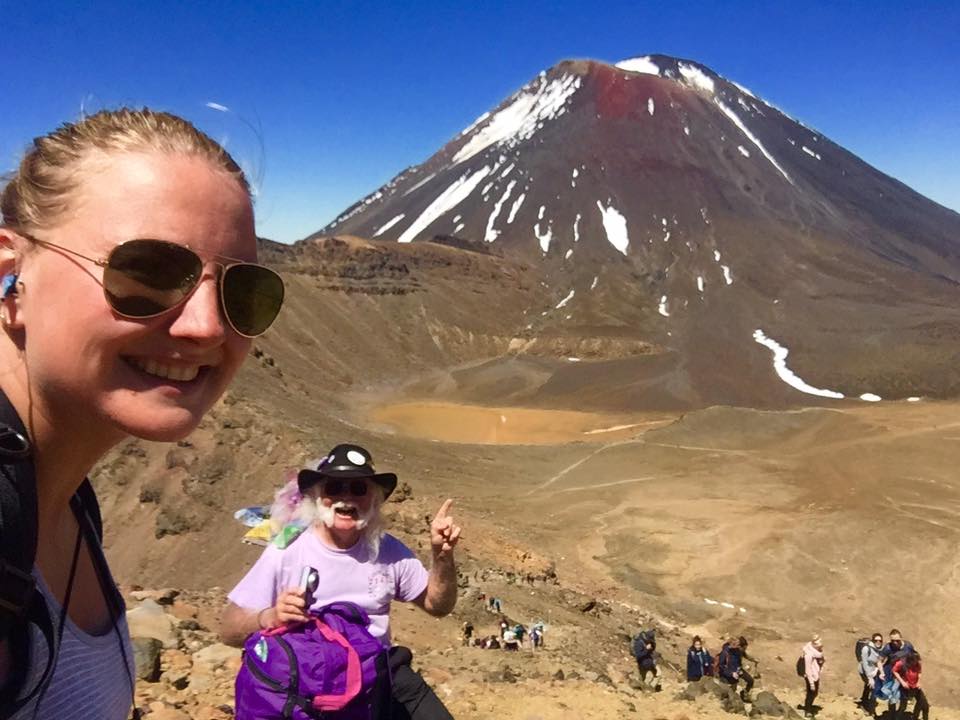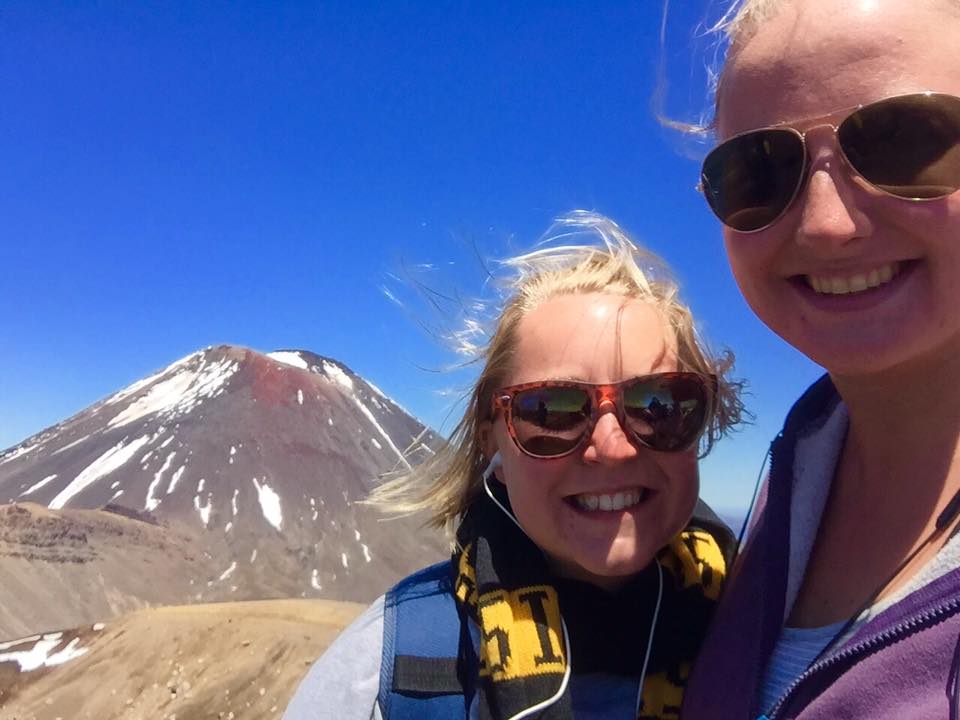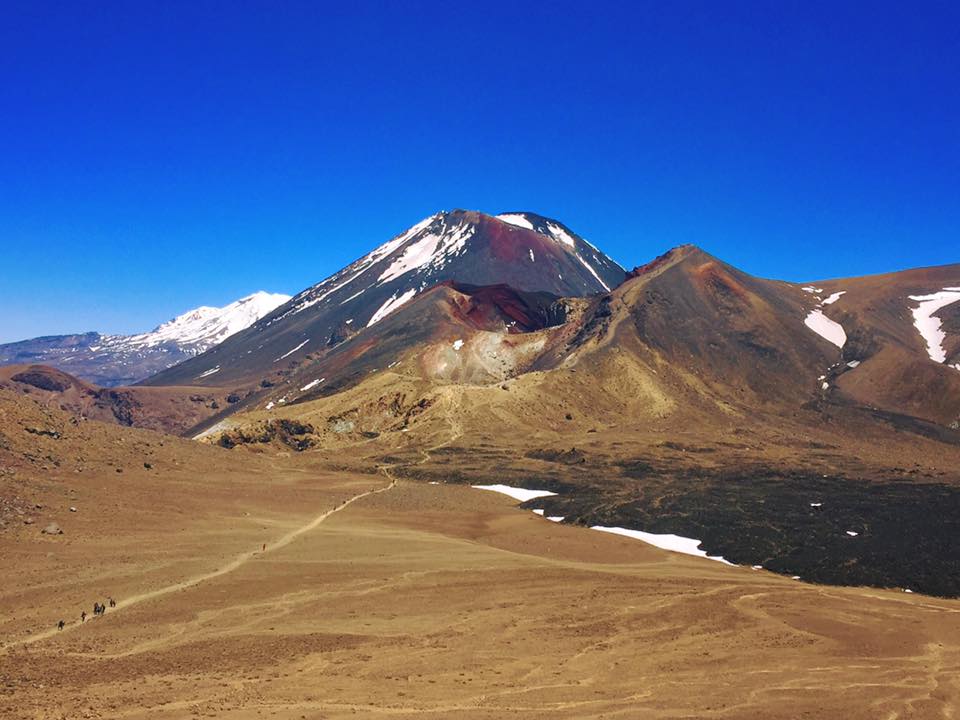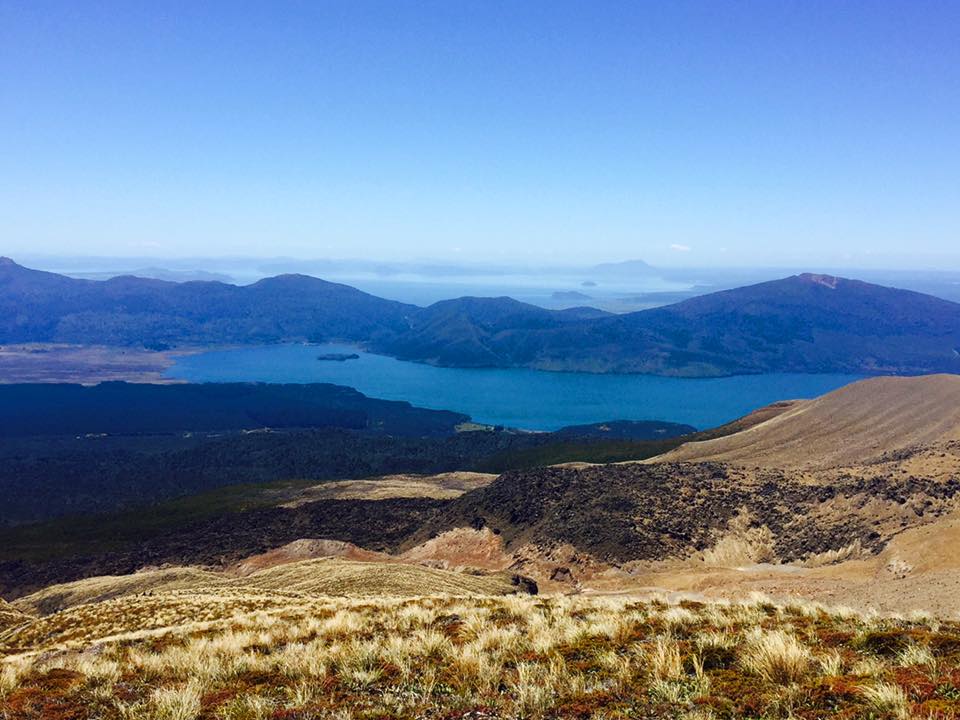 The weather was perfect and we completed the 19.4k in the published time :-)
Now Relaxing (unable to move) with a

Monteith's Original Ale



---

Wednesday 23rd November - at

Turangi Kiwi Holiday Park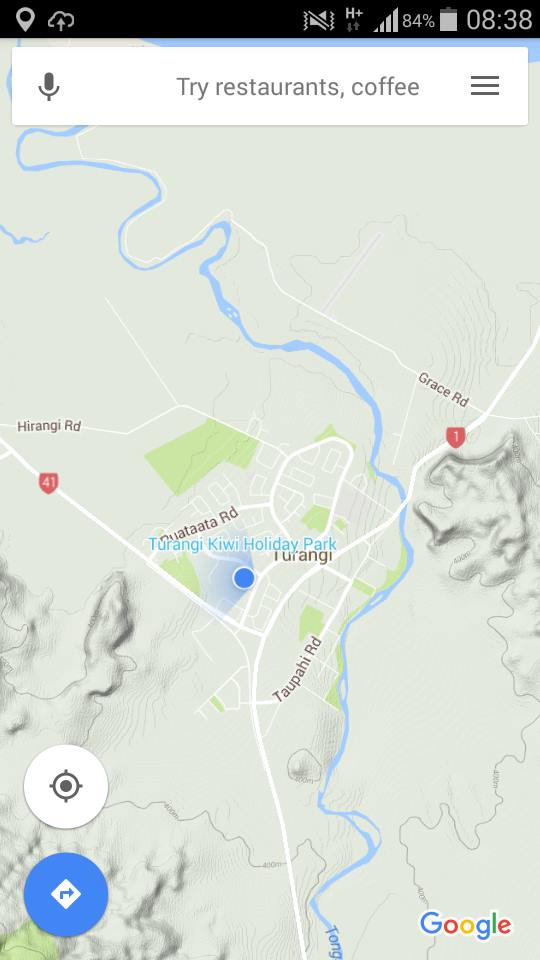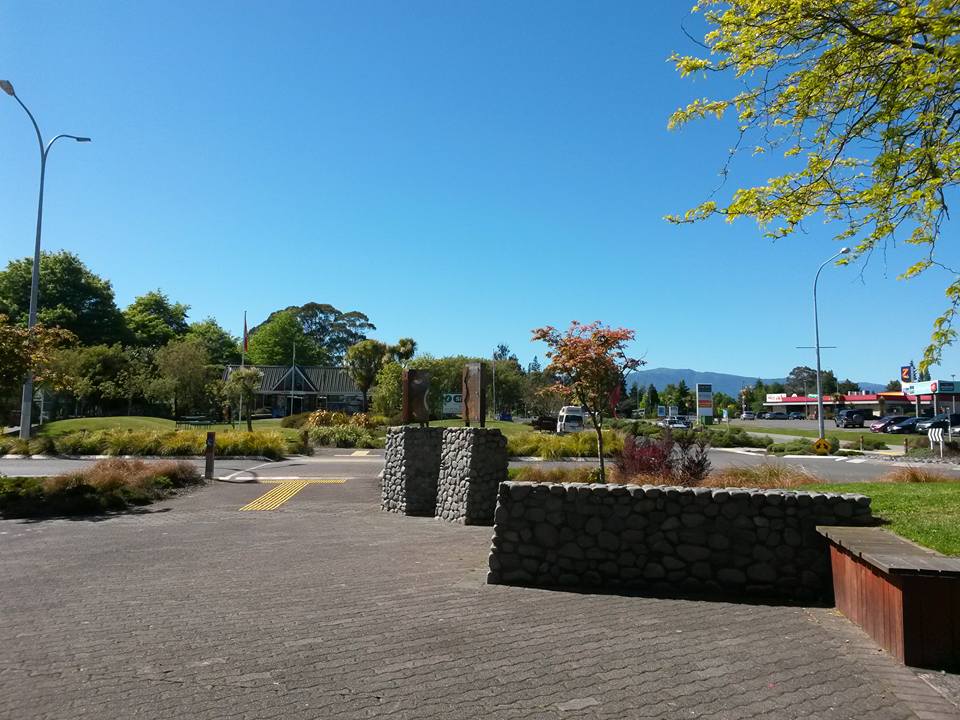 Usually we arrive at campsite tired and sweaty, open the beer, go for a shower, open another beer,
discuss the day over another beer, cook dinner with another beer, washup, sort out beds and crawl into them.
We could have used swimming pools, spas and even saunas. But fatigue got in the way.

Looking forward to my bed - It's been an amazing time, But I need a rest
It's going to take me months to sort photos !!!
---

Thursday 24th November - Sadly the last day in New Zealand - But happy to be going home.
My body is aching from New Zealand.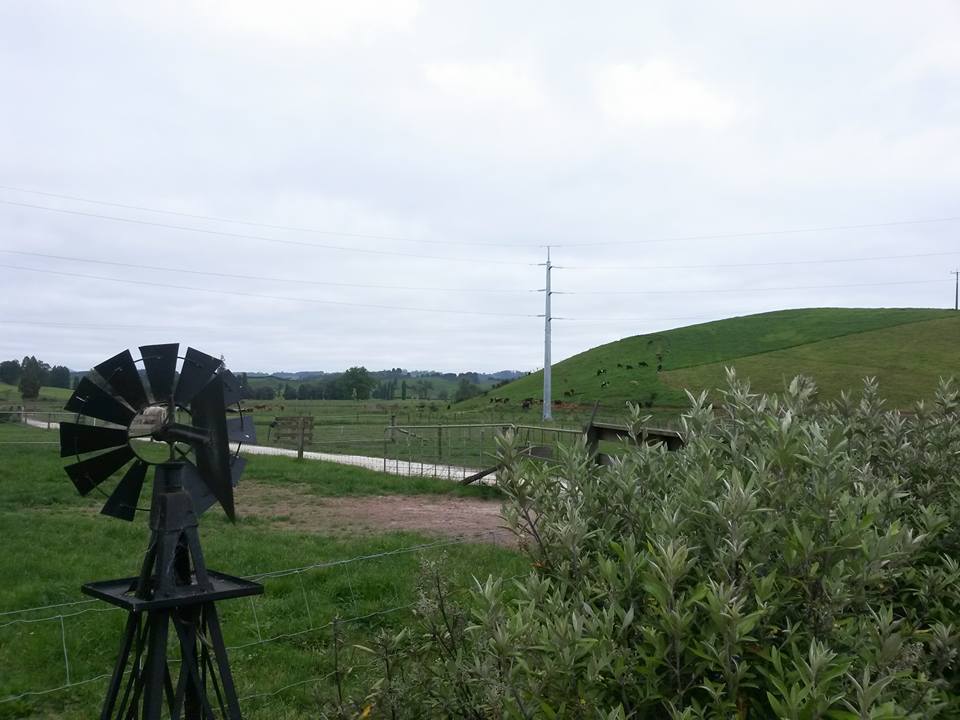 Thank you Alice and Ria, For a fabulous adventure.
Have a great time in New Zealand South Island. Please Post lots and lots photos :-)
---

Friday 25th November - Fly home MH130 dep 14:30 Auckland to KL arr 20:20 ...
Flight MH2 dep 23:30 from KL to Heathrow arr 05:35 Friday morning.

Terminal 4 6:30 on Friday morning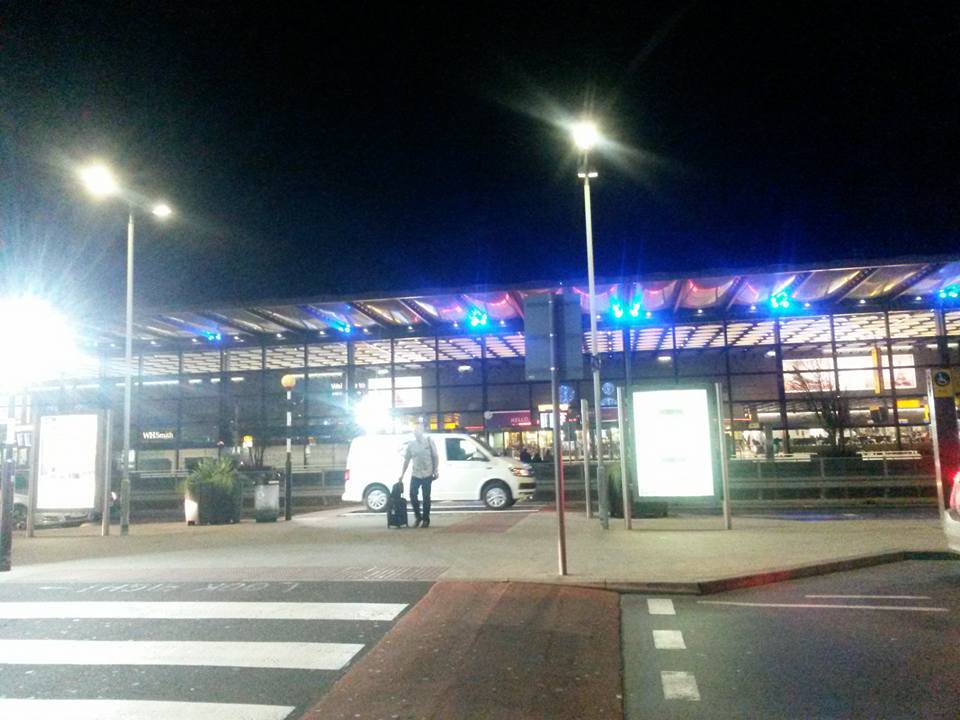 Journey's End - But What A Journey
---

Then we wait for Keith's body clock to recover from the -13 hours time zone shift...
(this may take a few days)