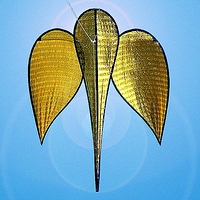 Gayle Cbp Woodul: 07/02/1955 - 09/06/2018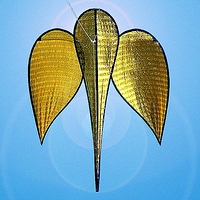 ---

9th June 2018 - Gayle was planning a party, but it seems that Life had other plans,
and Gayle moved up to a higher place today...
but methinks there will still be one helluva celebration on June 24th -

Details Here



Our hearts go out to Christian - now is the time to support him with all our love



There were some inspirational words seen at Dieppe 2016 - they seem perfect here...




When the blood in your veins returns to the sea,
and the earth in your bones returns to the ground,
perhaps then you will remember
that this land does not belong to you,
it is you who belong to this land

Her Love of Life will never die
And the sound of her laughter
Will ever be heard in the wind




Online Obituary at dignitymemorial.com
---
Celebration of Life (Gayle's words, published 21/05/2018)
I'm planning to have a "Pool Party" / "Celebration of Life" at the

Lake LBJ

lake house on June 24th at noon (6.00pm BST)
Now, I'll be honest... I'm still bedridden & can't walk on my own, so I'll be immobilized & possibly drugged,
but so many people want to have one last chance to have a blowout.
Plus, there will be a commitment ceremony & drum circle as the sun sets that evening!
Please - no gifts, but I'd love a head count for the caterers!
Plus, don't feel the need to do any serious travelling!
Mark your calendars now so I can bring your positive energies into making this thing happen!!!
- Peanut has her party hat ready!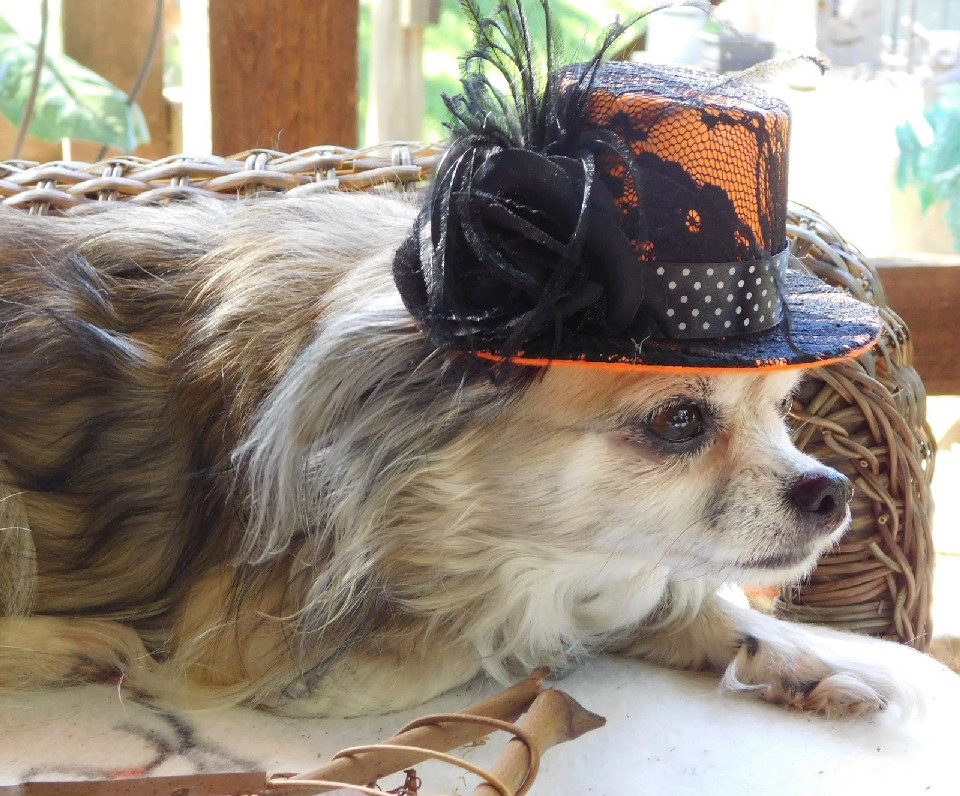 Here in the UK, those of us who have followed Gayle's battle with love and admiration will be joining her
by having our own little "Pool Parties" and sending our love to her and Christian, along with our party photos.
This is the only way we can "be with her" at this special time in her well-lived life.
"Share The Love" - that's our maxim, and that's what we do!

The Gits plan to hold their

Pool Party

at the

Jollyup Field

, the nearest postcode is

RG25 2JL



We will be on the exact site of Gayle & Christian's Handfasting and hope to have some of Gayle's favourite music to play,
as on that happy occasion. This is a one day event, Sunday 24th June - come as early as you wish, stay as late as you can.

Gayle compiled a play list of her favourite music - to see it, please click

HERE (Itunes link)

or

HERE (Spotify link)



---

So what exactly is Team Gayle Force? Some insight from Brent & Melissa Sutherland...
We came up with the name "

Go Big or Go Home

" not only because Gayle had the biggest kites
we had ever seen but she also brought the biggest personality we had ever witnessed!
She would pull her eurovan onto the kite fields at 6 am - blaring

White Zombie

- and proceed to start
chucking kite bags and banners out of the back. It was all Brent and I could do to keep up with her!
In one case literally when we followed her to

SPI

one year and clocked her at about 90 miles per hour!
She only slowed down to show us a handwritten sign saying "bathroom break at next station!"
For a girl who never had pockets she could carry more things than you could imagine
- walkie talkies, wallets, pamphlets, a whistle and some extra swag was always on her person.
She always had the kindest words, or if needed, the blunt words as well. Her smile will stick with me always.
I know that wherever she is now- she brought a playlist of music, and a soul packed to the rafters with love and laughter.
Good luck to whomever is trying to keep up with her now.
---

November 2017 - Gayle & Christian take a trip to

DBBB

- see

HERE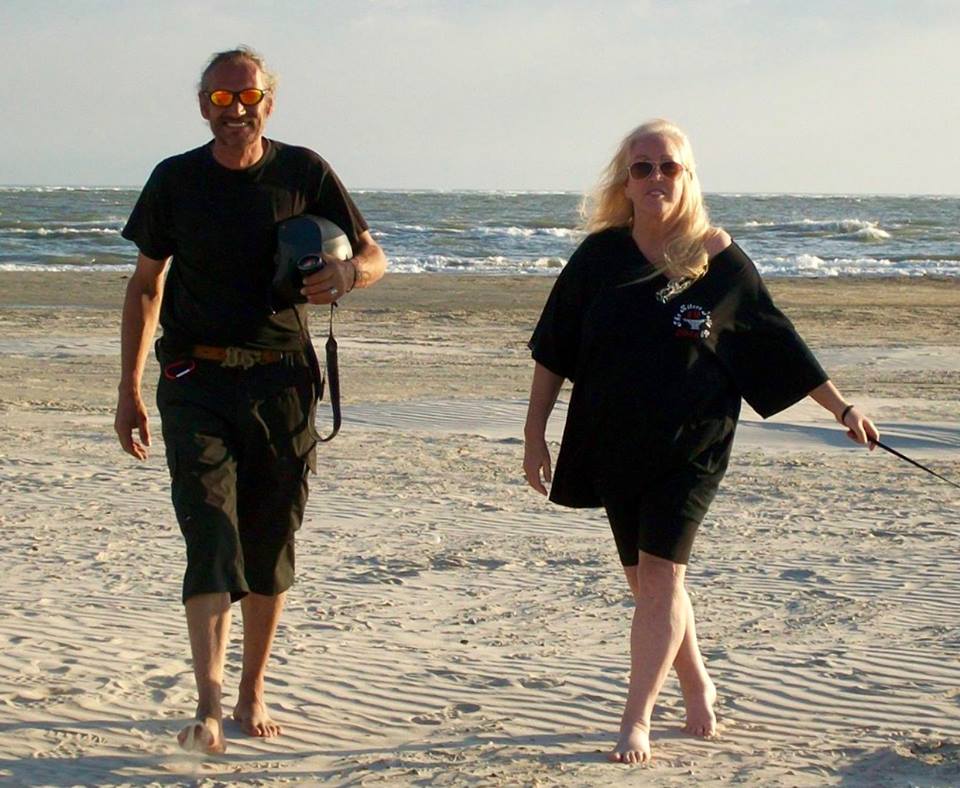 ---

September 2017 - Gayle looks great after 3 weeks therapy in Tijuana!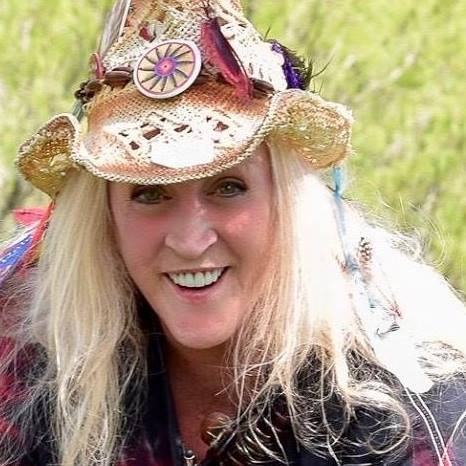 ---

March 2017 - Gayle broke the news that she now faces her toughest battle...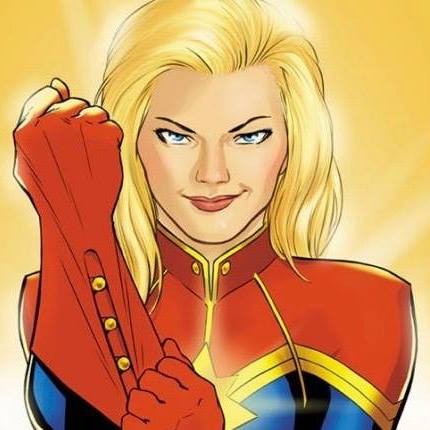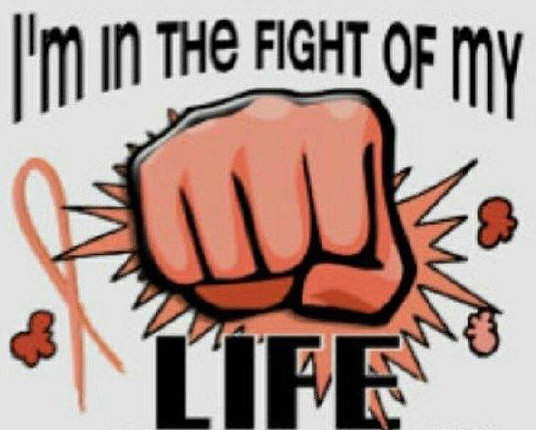 She has documented the whole story

HERE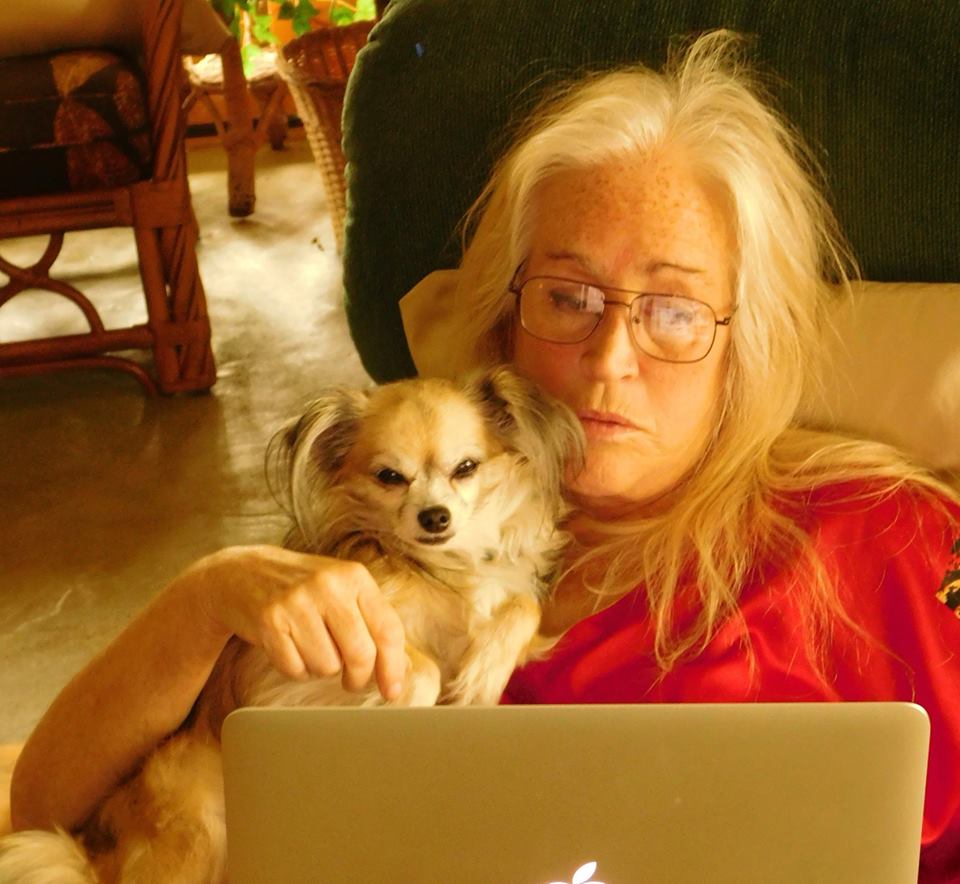 ---

The Usual Suspects -

Dieppe 2016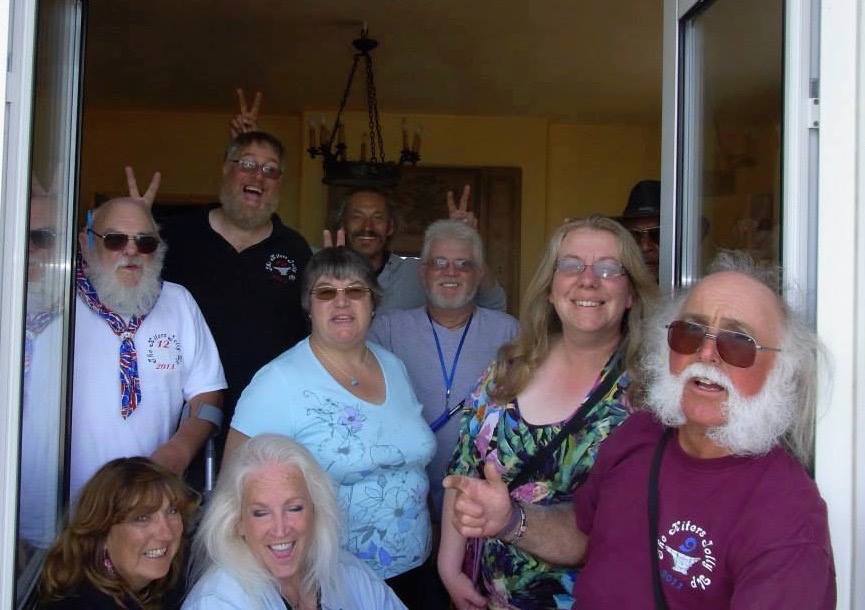 On tour in Paris the week before Dieppe 2016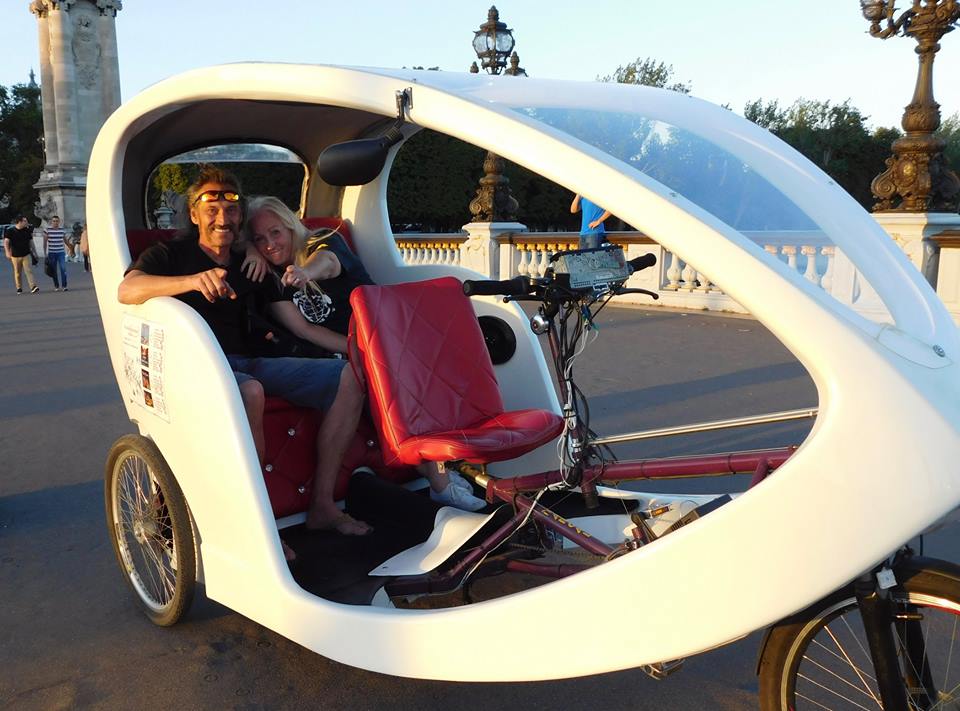 ---

South Padre Island Kite Fest 2016 - The Kite People

Mike Swaim Facebook Album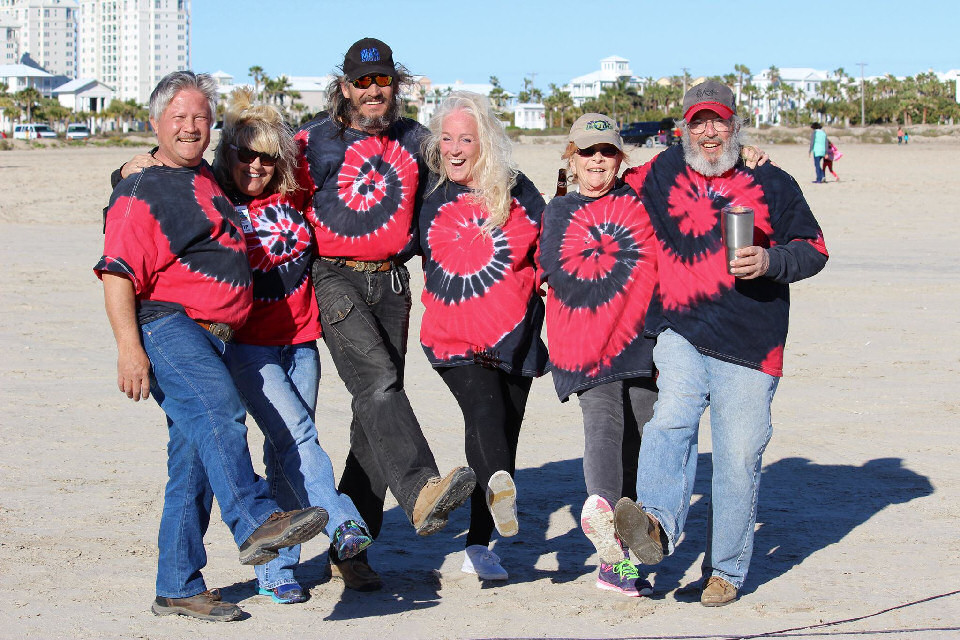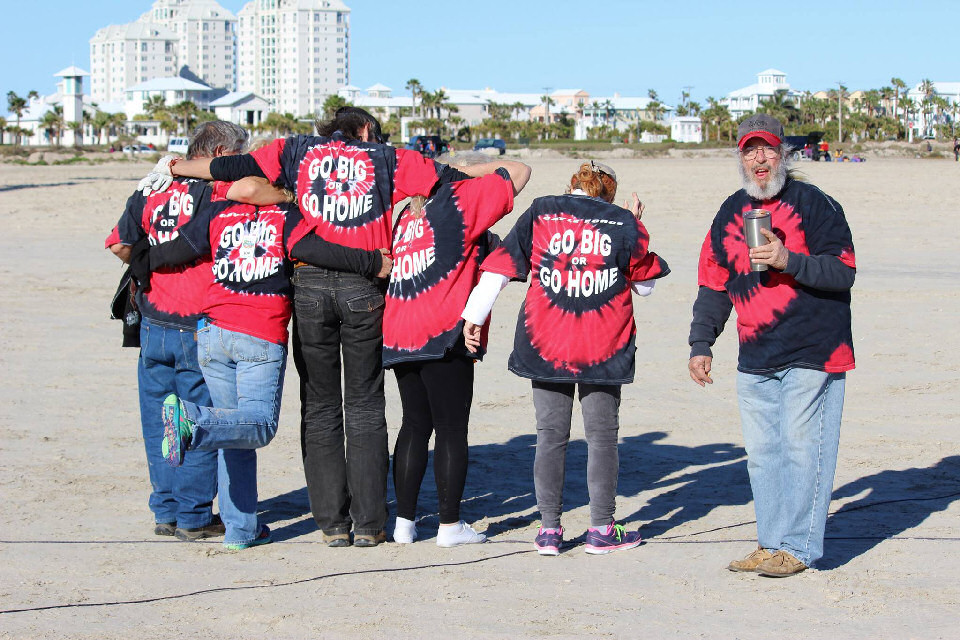 ---

Tuesday 2nd February 2016 - Happy Anniversary!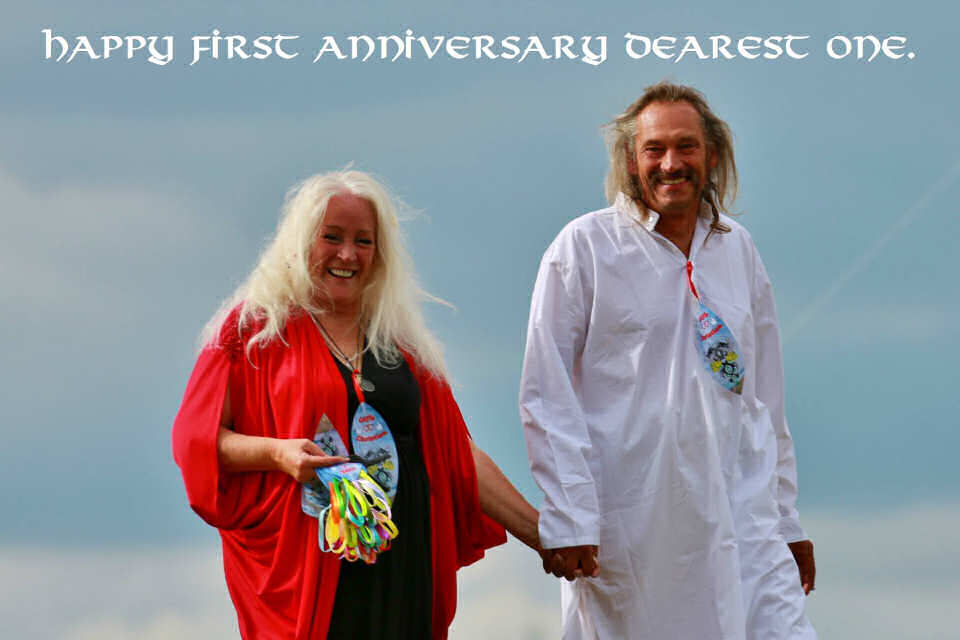 ---

Saturday 30th January 2016 - a Texas fashion statement....?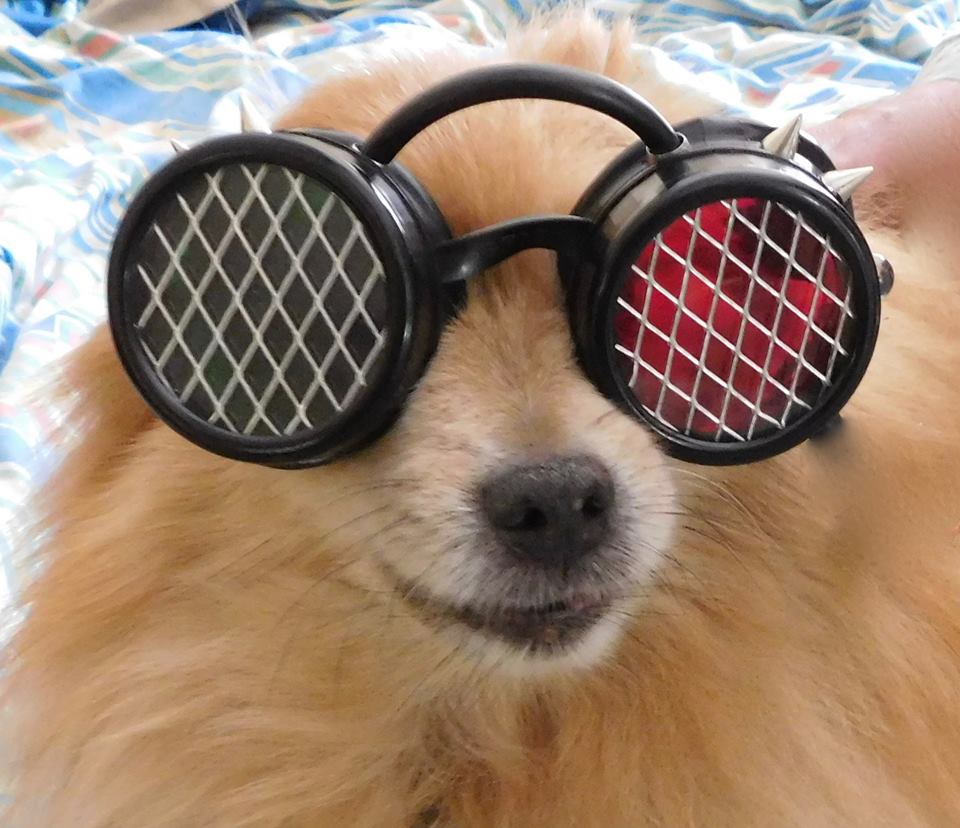 ---

Saturday 1st August 2015 - a Momentous Day for Gayle & Christian
Their Handfasting Ceremony was a memorable part of Jollyup 17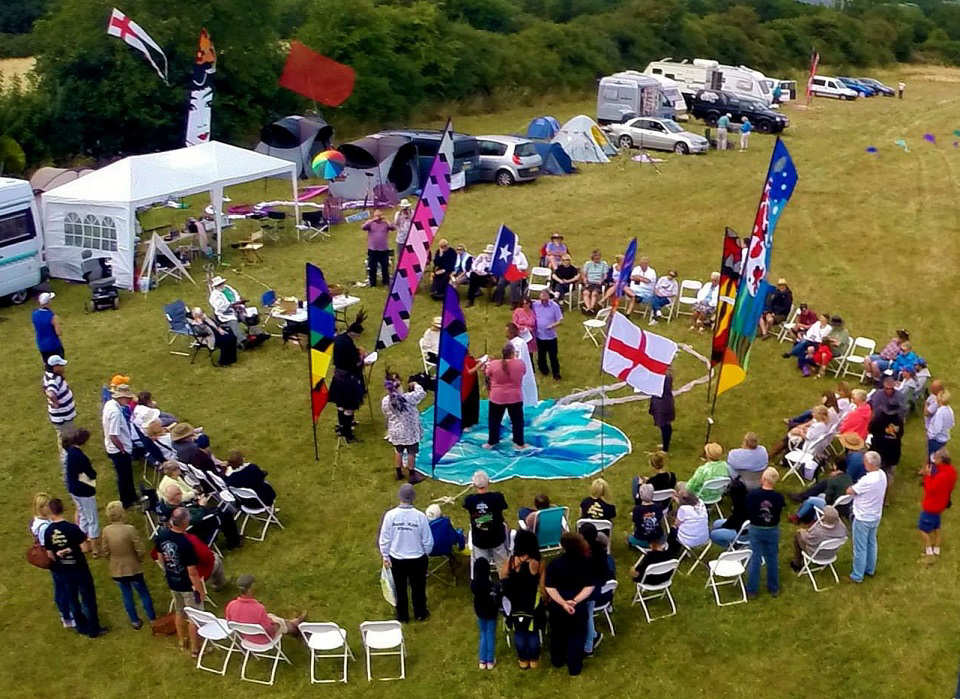 Click Here for photos & details
---

June 2015 - Gayle & Christian joined Keith & Glenn on a marathon trip to

Fanø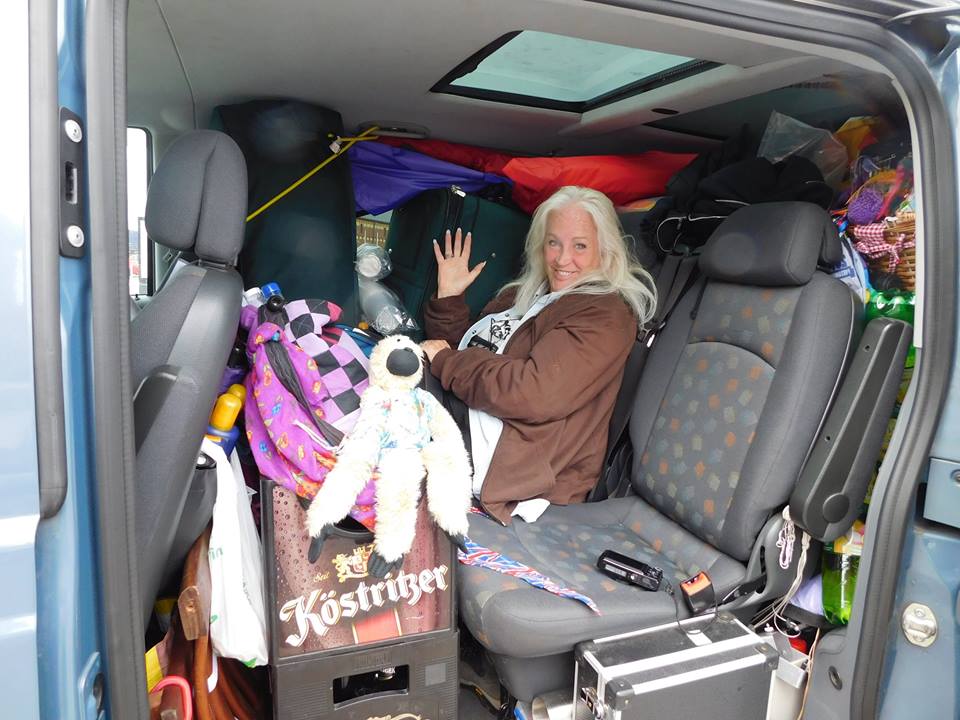 ---

Gayle started showing up at GOG events about the same time as CBP - funny thing that...


and now we hear they have set up home together in Texas - Yeehaa!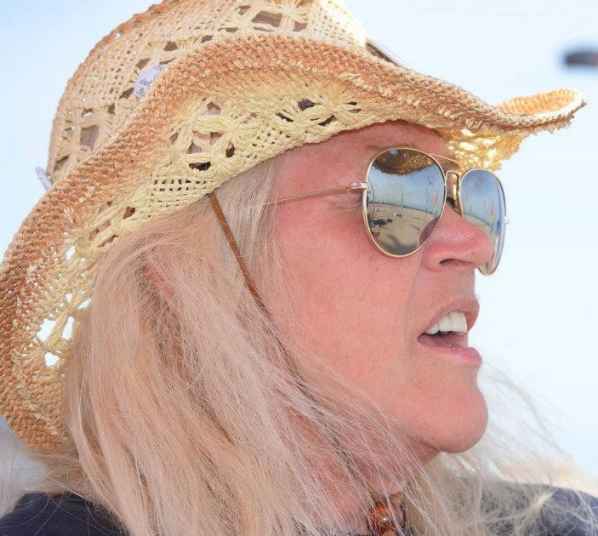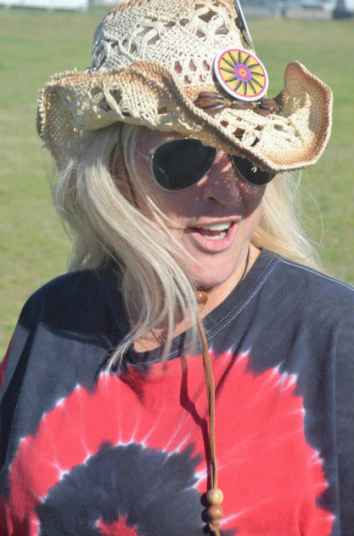 You could describe her as "A Lady with Attitude!"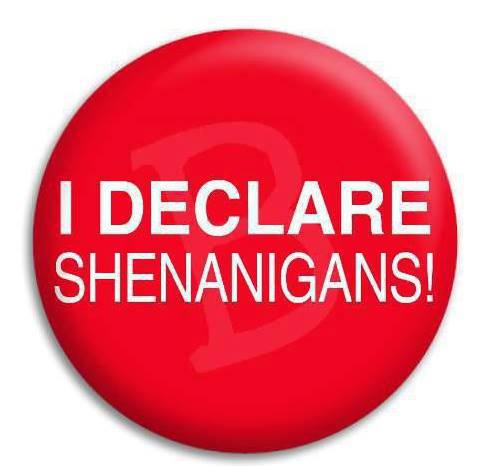 Just be polite or she may forget her fine Texas manners and whup you one!
- or not - cos she is a sweetheart - but you never know!

---

Finally - at the GOG Christmas Bash 2014 - she revealed what everybody knew!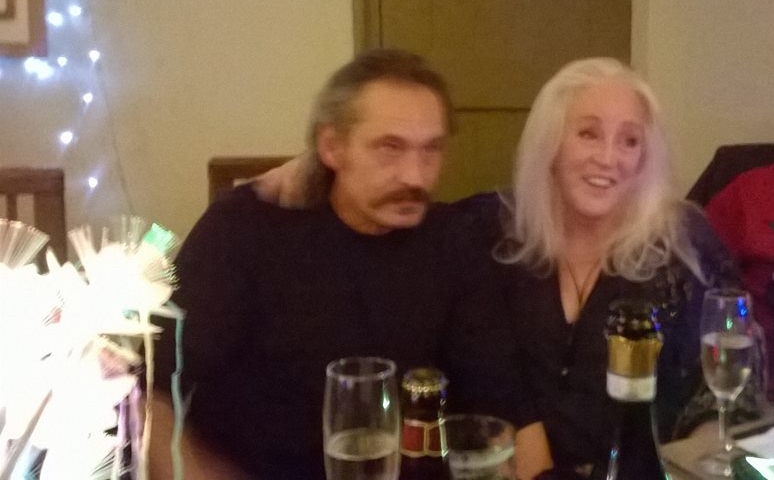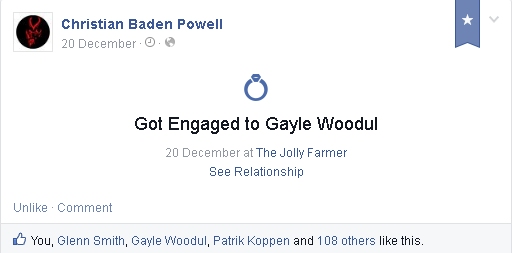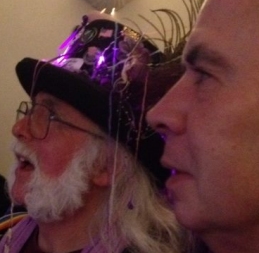 Woohoo! Much applause, cheering and drinking of toasts (any excuse)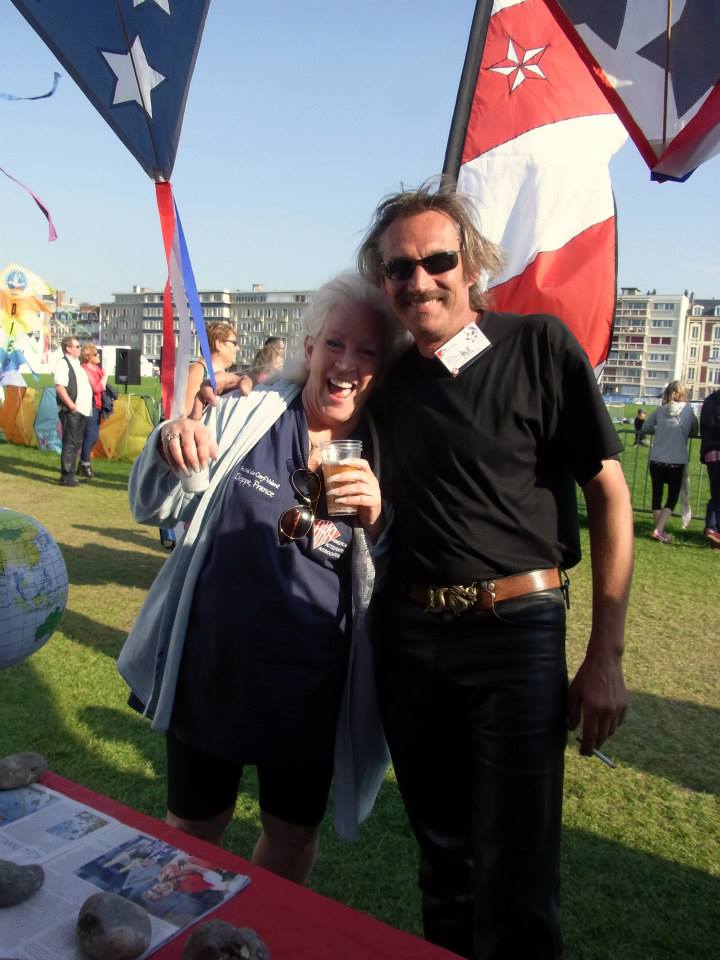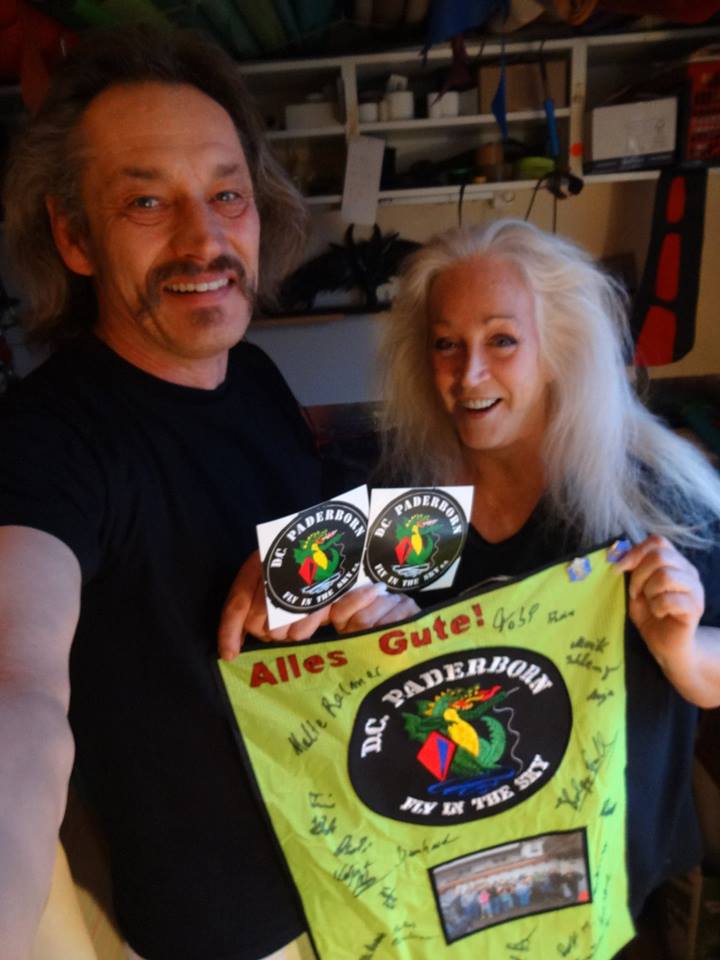 The Lovebirds are on their way to Texas!


Wishing Gayle & Christian all the Luck in the World

---

Kite Fest Louisiana 2014 - Ozfeathers invade USA -

Mike Swaim Facebook Album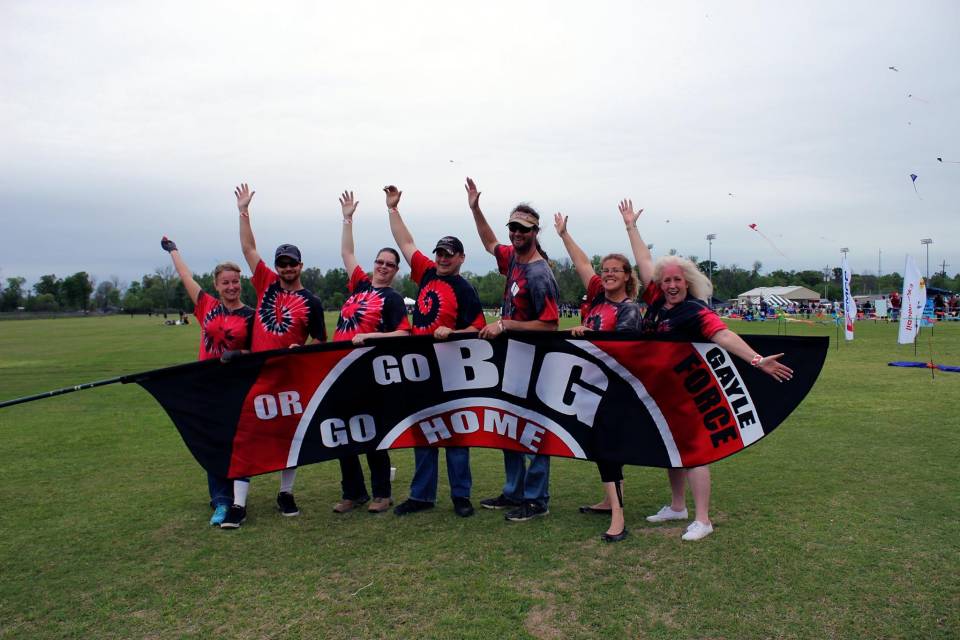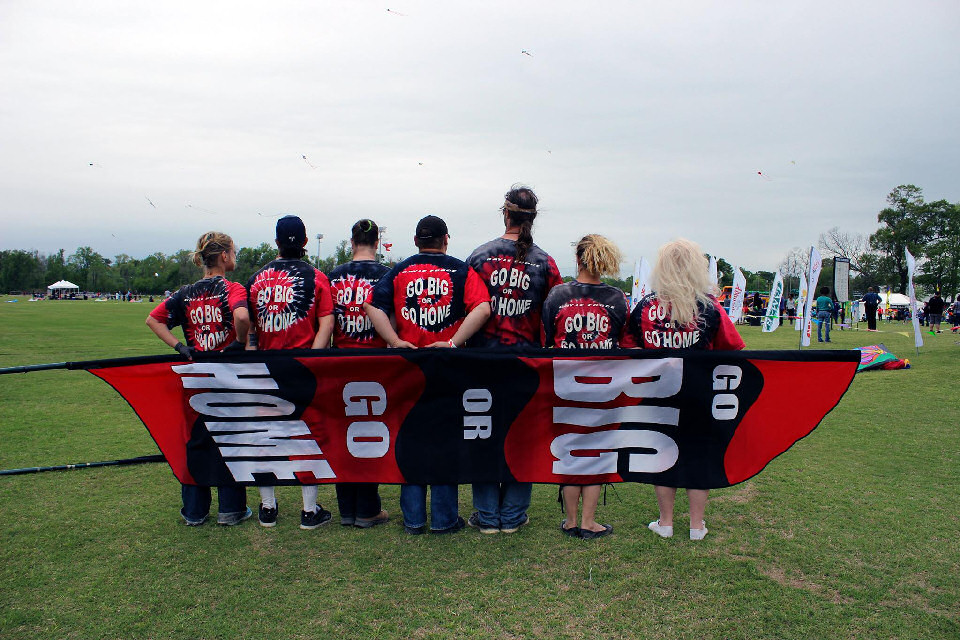 ---

August 2013 - at

Jollyup 13

... Gayle & Christian, sitting in a tree - K - I - S - S - I - N - G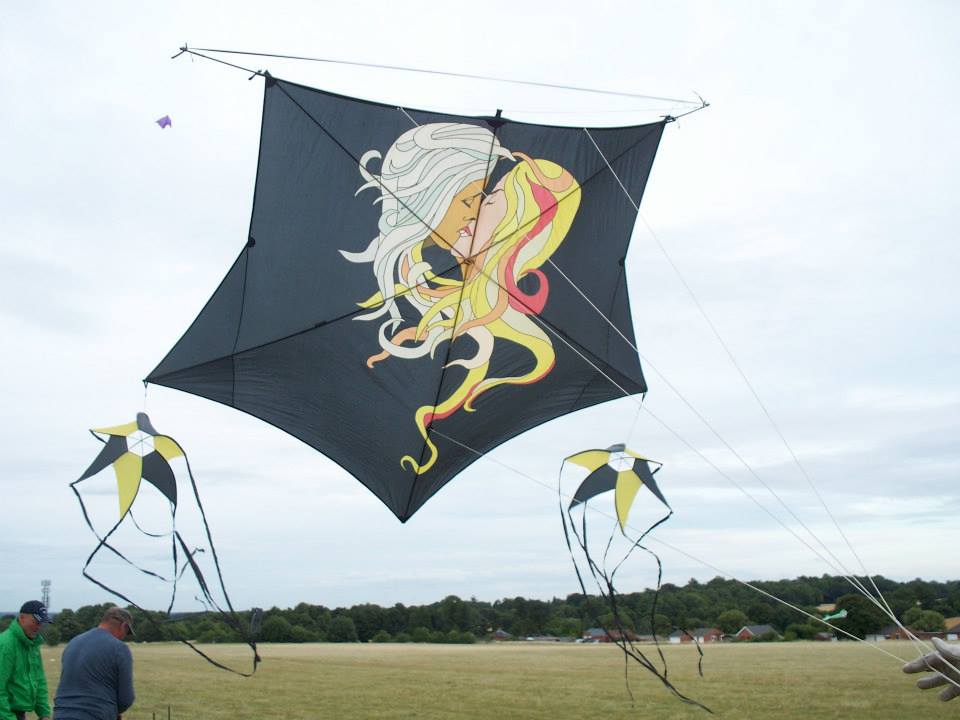 Secret to be told... this little oasis of kite heaven in the heart of Hampshire, is where they first met in August 2013!

6 years later, Alan C found these photos from JU13 - no wonder Gayle looks so happy... Precious Memories!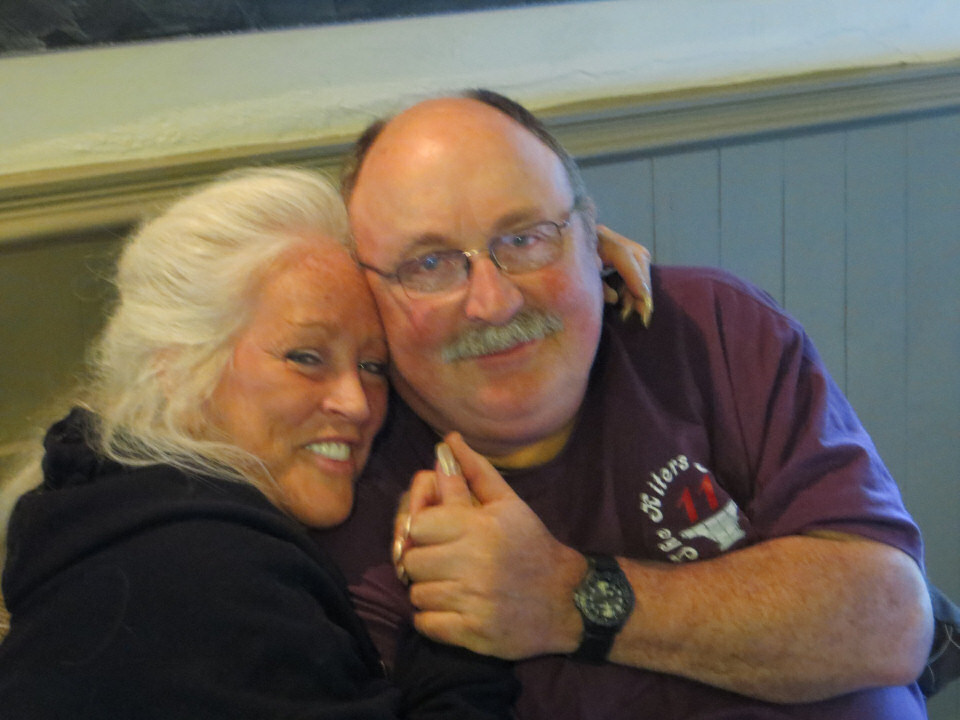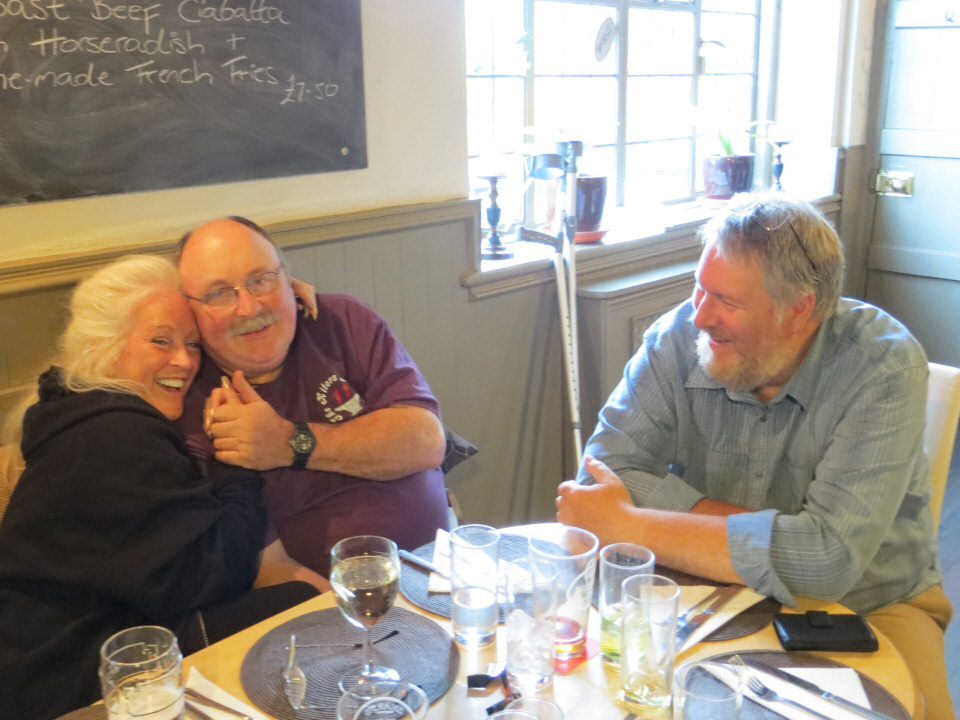 ---

South Padre Island Kite Fest 2012 -

Mike Swaim Facebook Album