As Houlgate has been cancelled for 2015, there should be more Gits than usual at JU16
- and by golly there were! Peter cut short his trip to Berck and got to Cliddesden to join in the fun.

The weather was a bit hit and miss - sometimes cold and wet, sometimes warm, dry and sunny. We were very glad of the Git Gazebo, to keep the chill winds at bay - from the West on Friday and Saturday, then even colder from the East on Sunday. We kept our spirits up with a selection of exotic wines from Teston, along with plenty of Wasabi and Chilli nibbles for extra warmth! Some of us found the chilly nights a bit too much to bear, and decamped to B&B - aah the joys of a comfy bed, proper flush toilet and power shower!

In the Beginning, there were just three hardy souls - then there was Git Camp
Note the amount of cloud in the 2nd photo - that was the tone for most of the weekend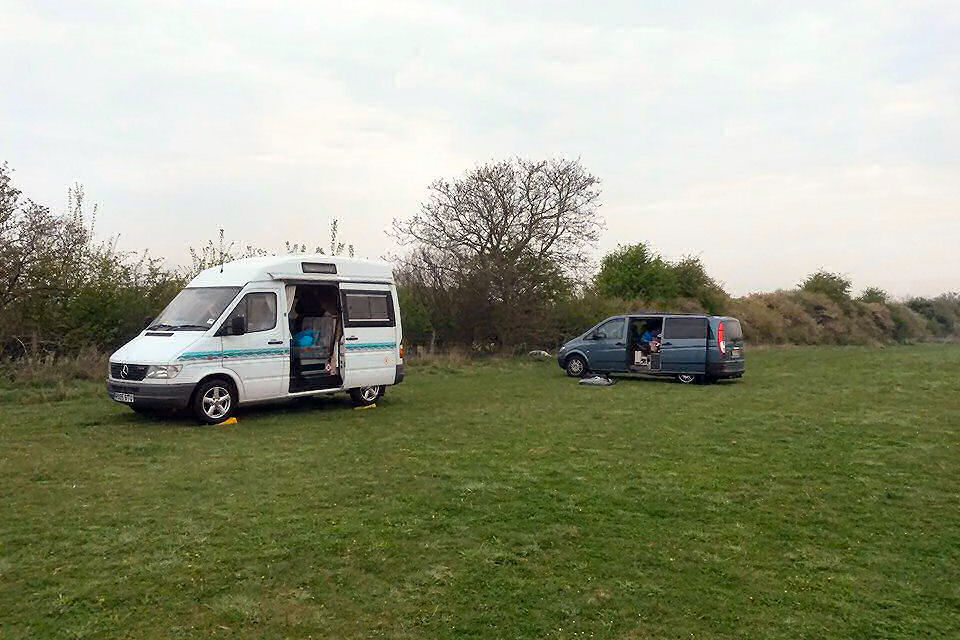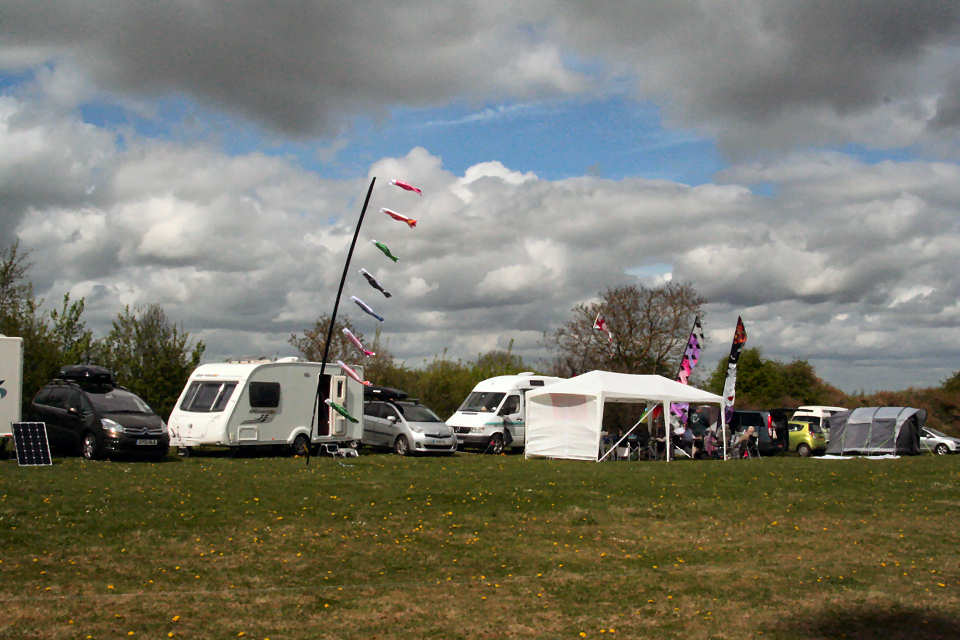 We were delighted to see Phil The Flames come to visit on the Saturday, after his recent spell in hospital
- Thank You Libby for letting him out to play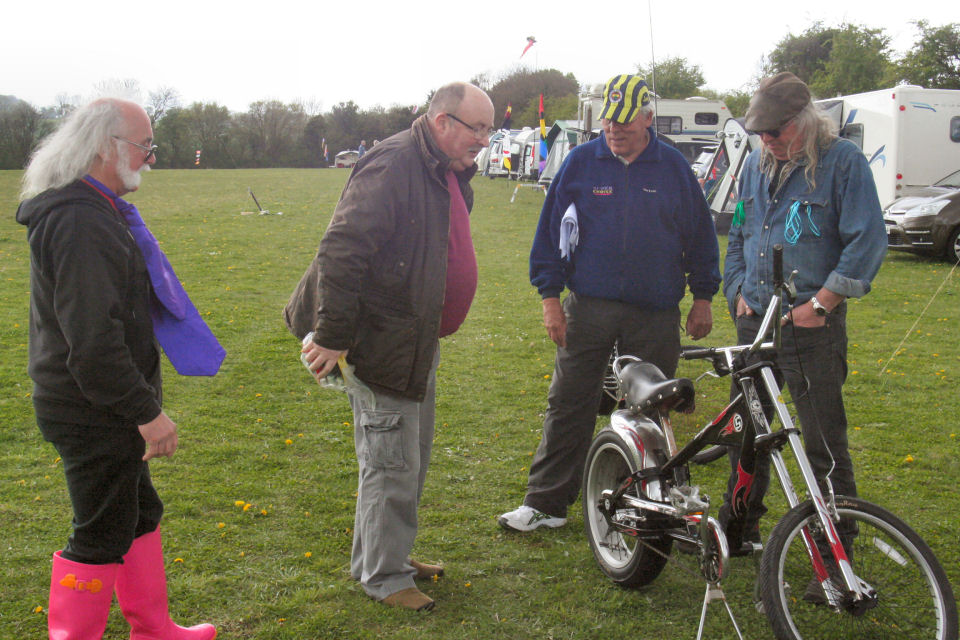 We wish him well and will be watching his progress with love in our hearts.

Keith got his new purple Ursus Volans flying well after a reluctant start...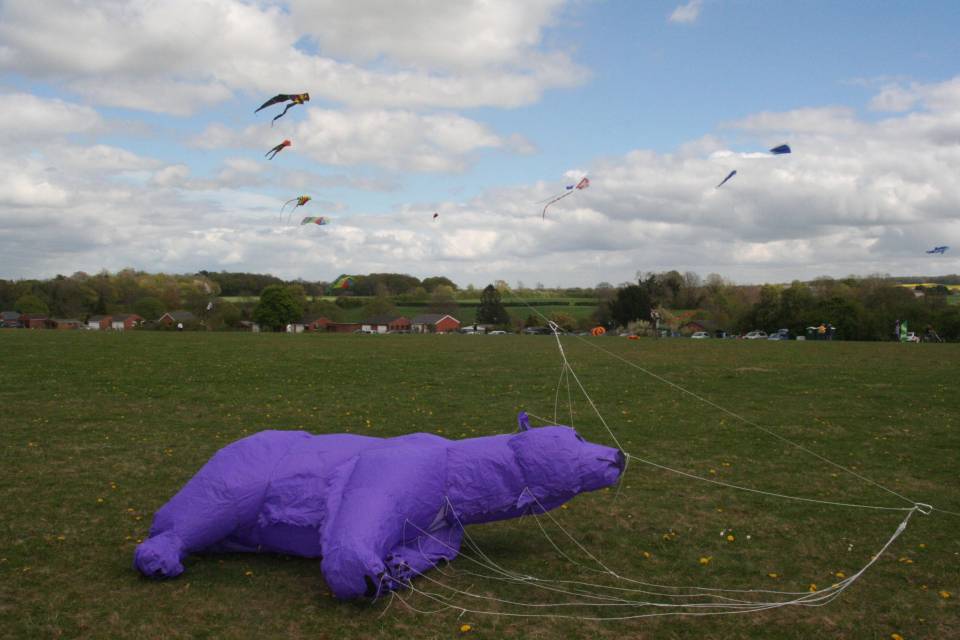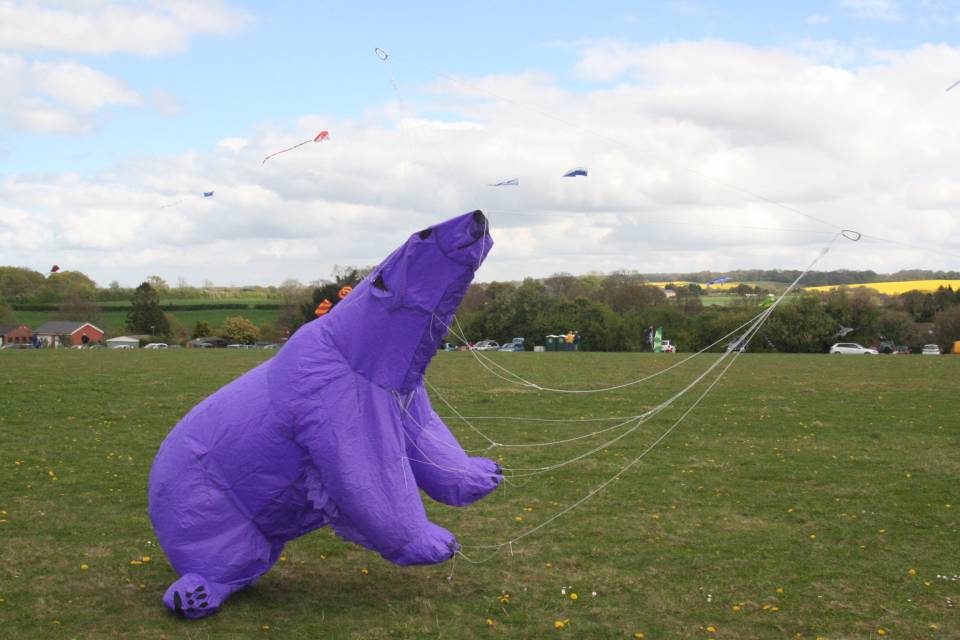 Hello - somebody appears to have a bear fetish - OI!!! what's he doing now?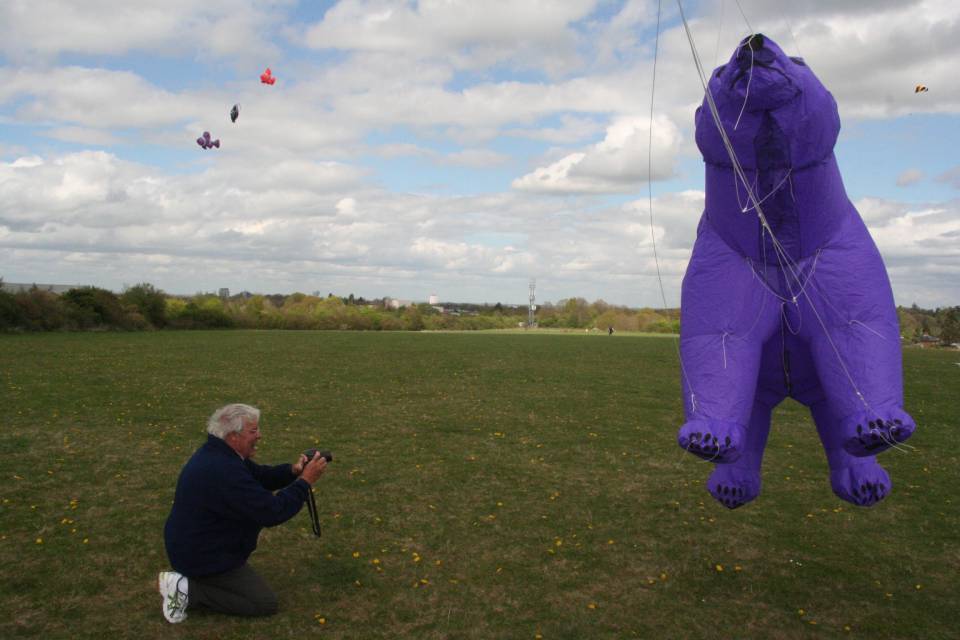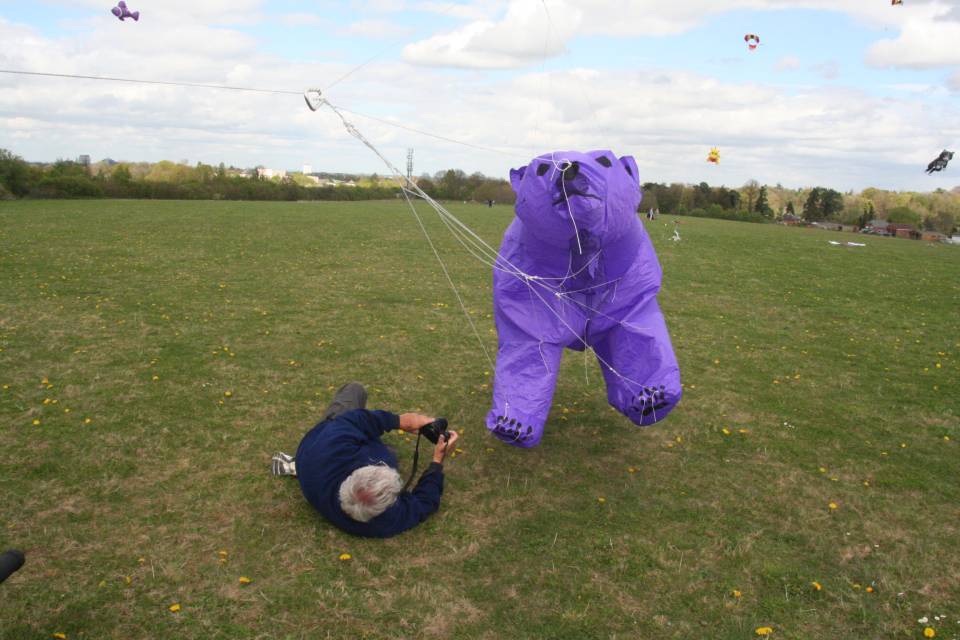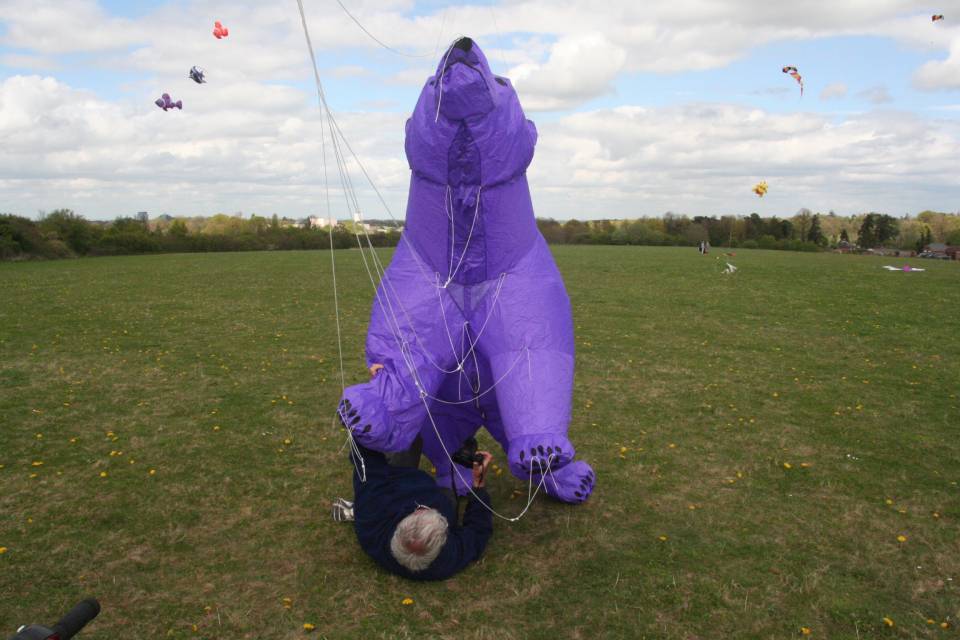 There were all sorts of creatures in the sky...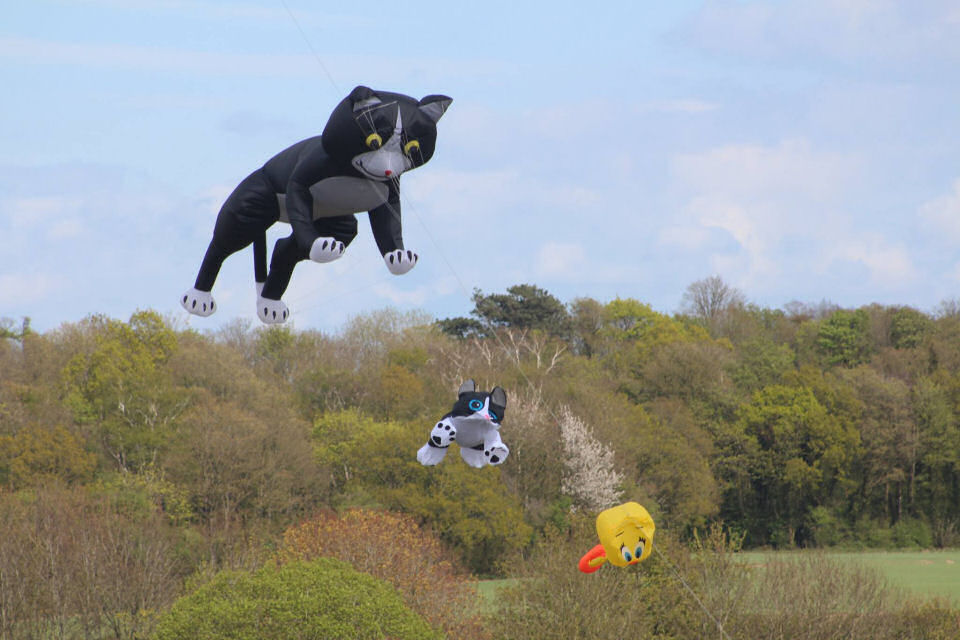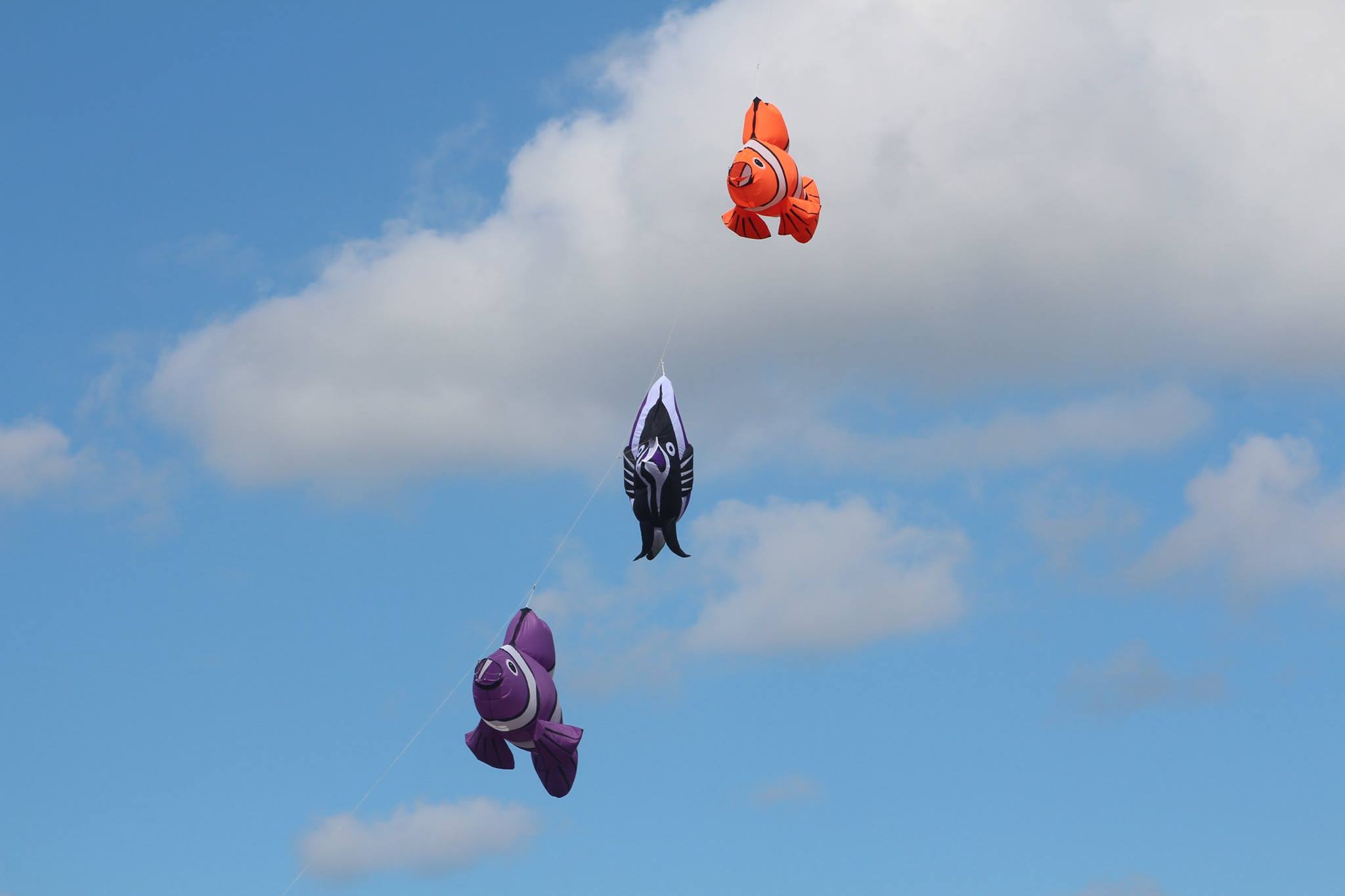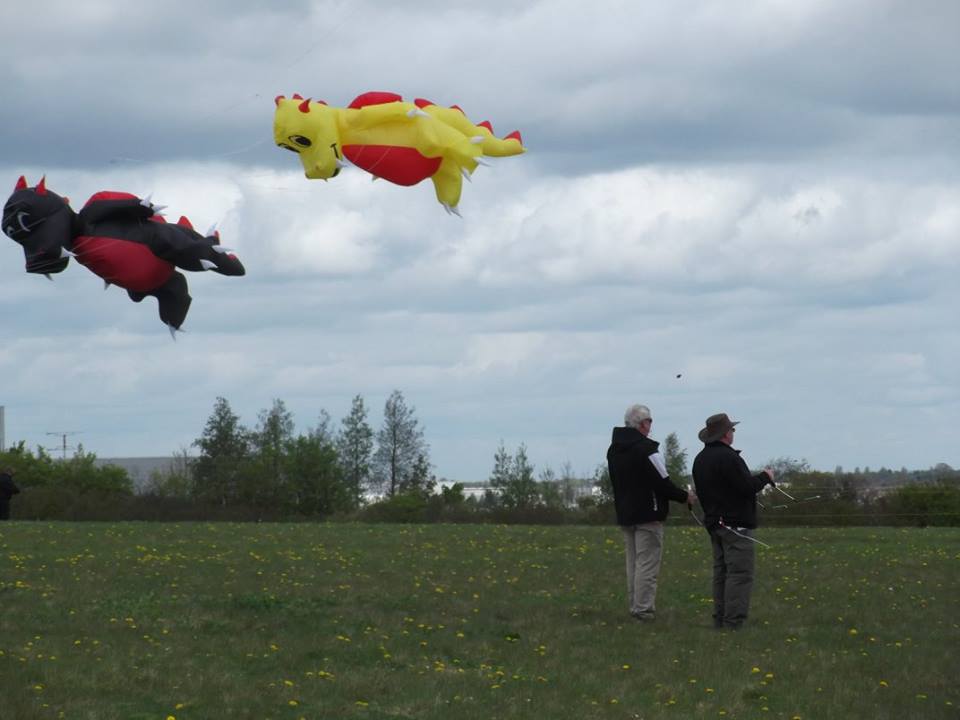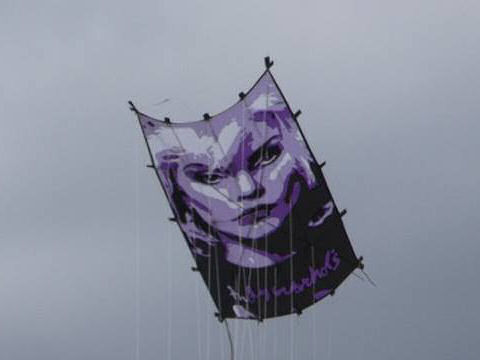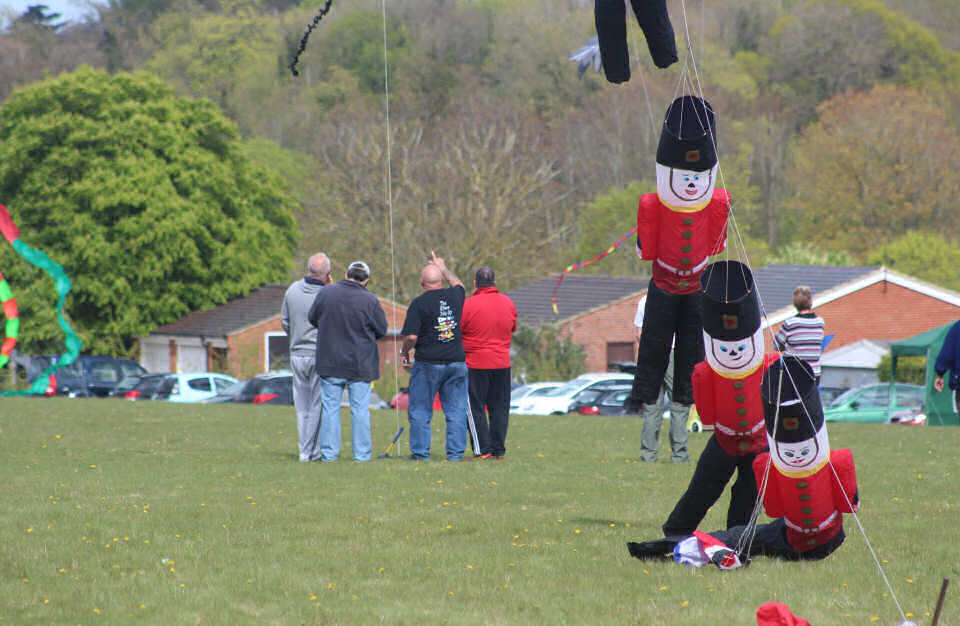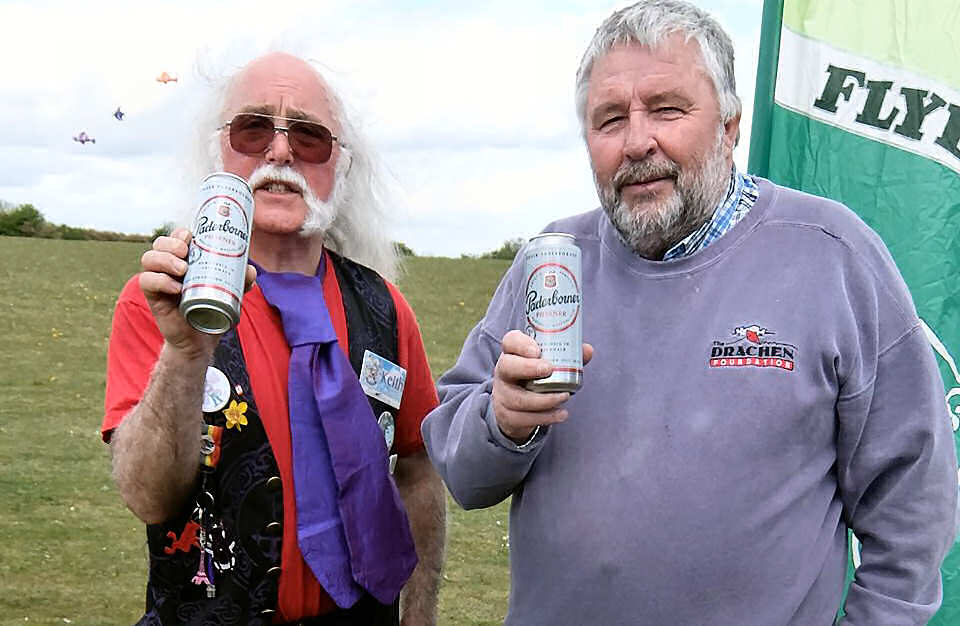 The Larks Head Bar was kept busy on Friday and Saturday night...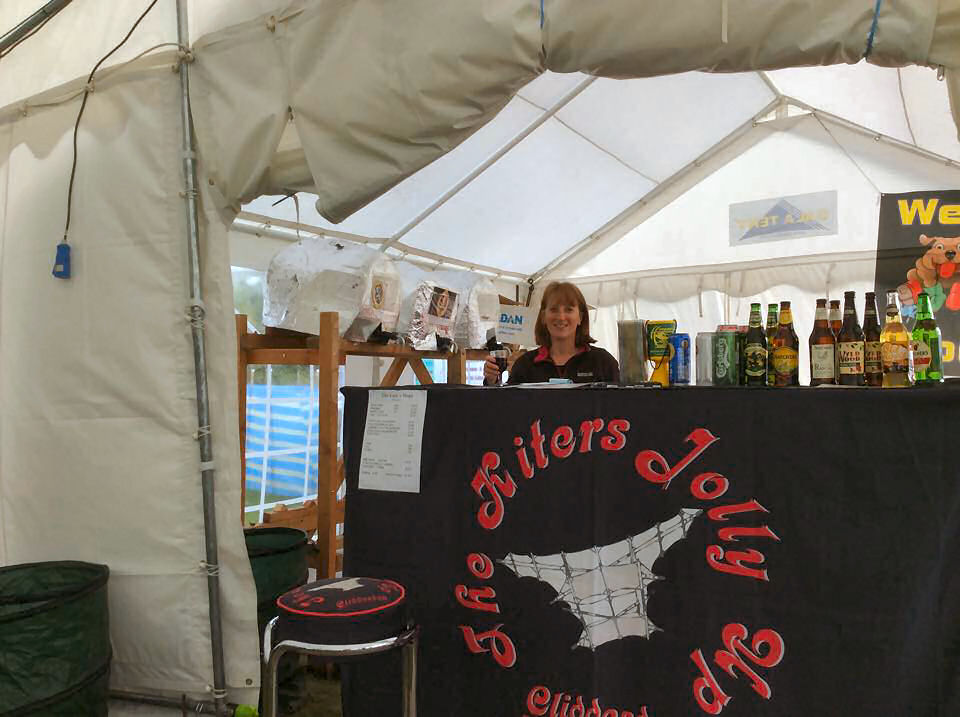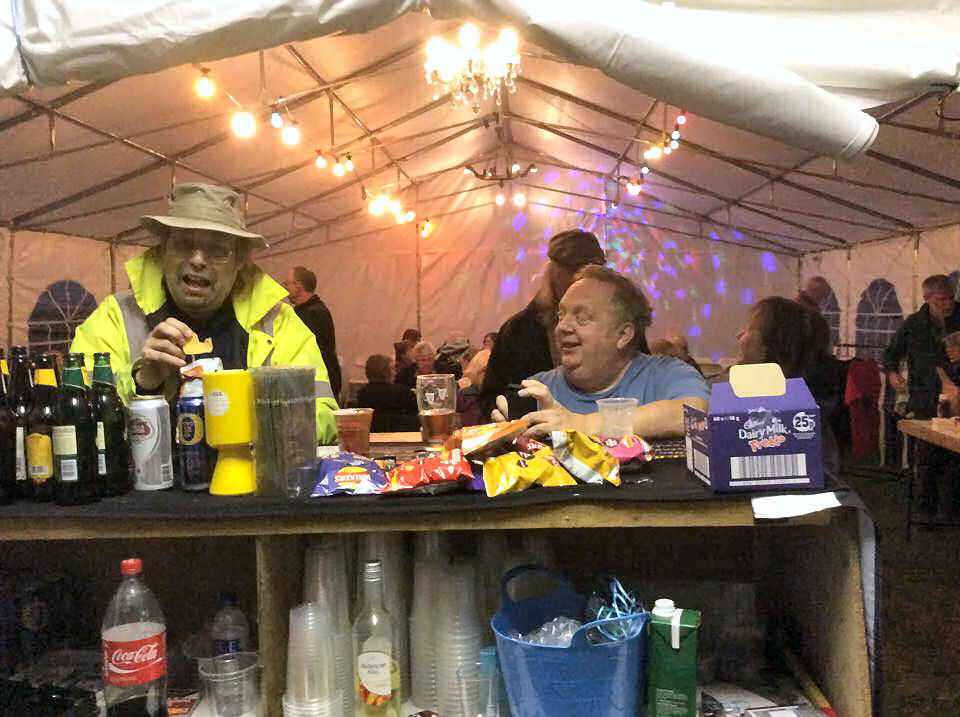 Friday night we had Fish 'n Chips from the Jolly Farmer - delivered by the nifty new Zip-line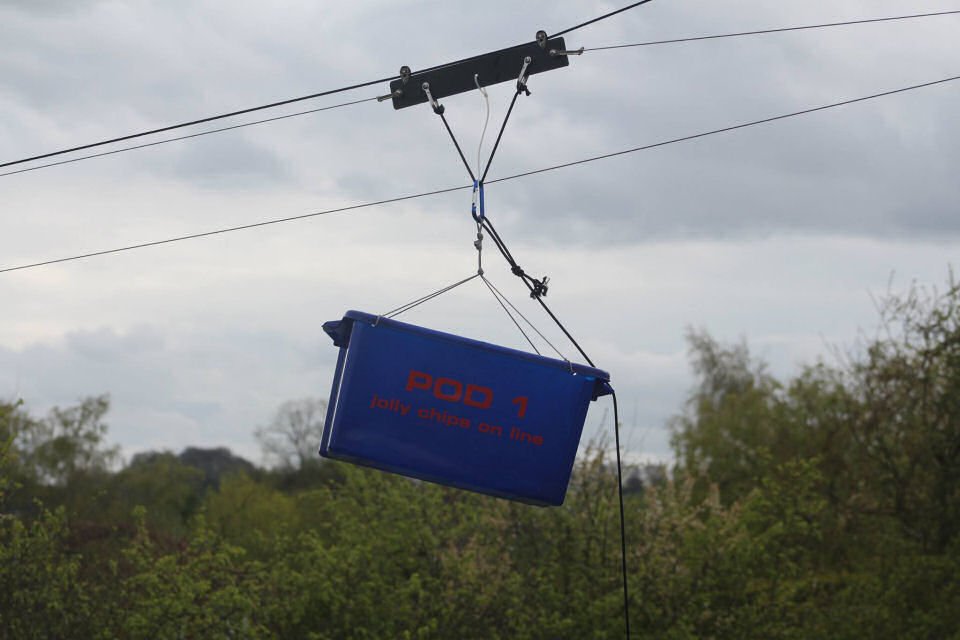 Roy has plans to motorise it soon - probably with a V6 engine!

The Auction did very well - top item being a one-off rok by Roy Broadley, that hit the £300 mark - awesome!
There was plenty left over for the silent auction on Sunday and some bargains were snapped up!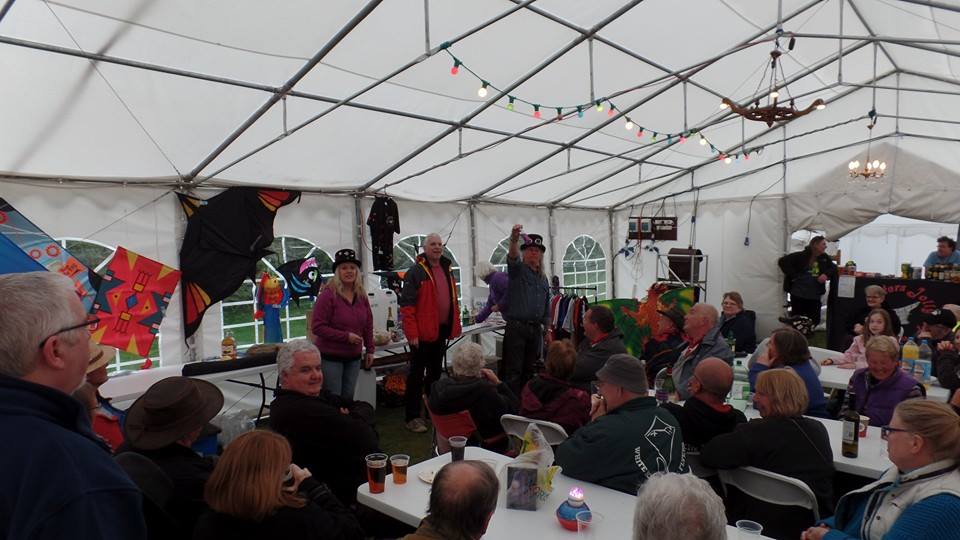 After the auction, the Gits and their Git Chums went off to party in the Git Gazebo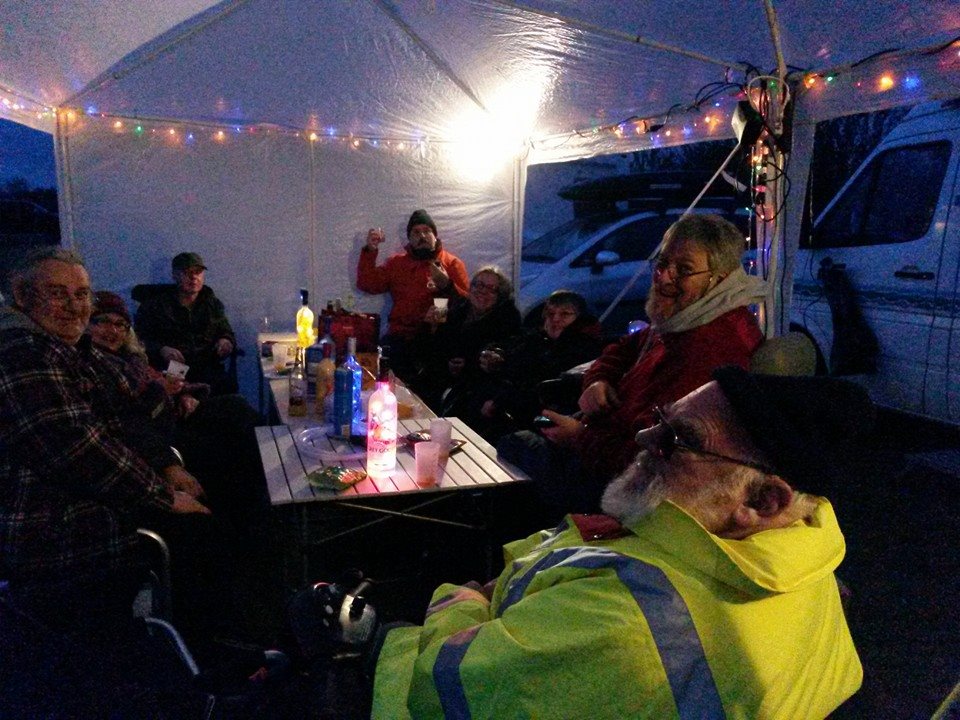 The

Absent Friends Bench

did sterling service, with Old Friends and New pausing to rest their legs
Free DHTML scripts provided by

Dynamic Drive



Tradition has it that a few "Arty Shots" are taken, to try and prove we are not complete plebs...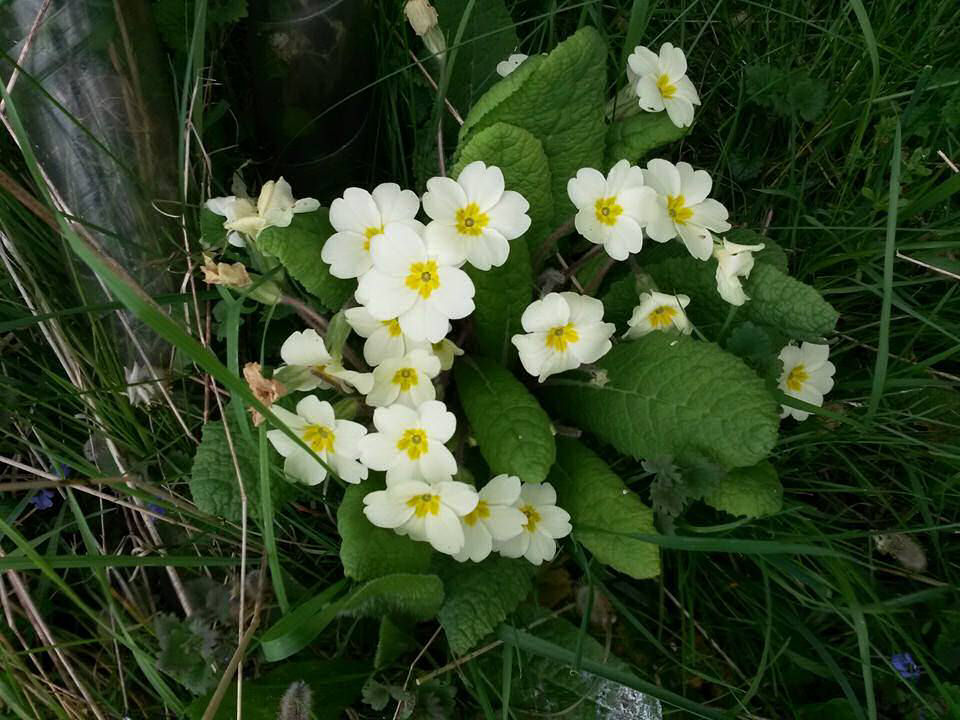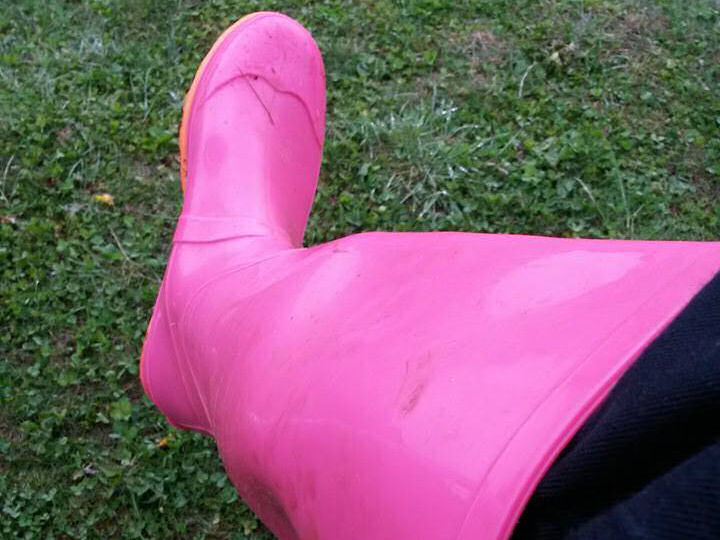 and just for fun - a couple of "Mystery Images"...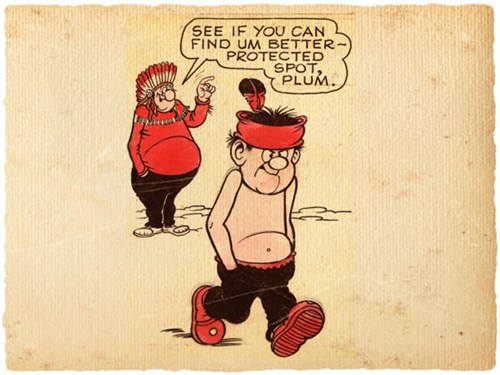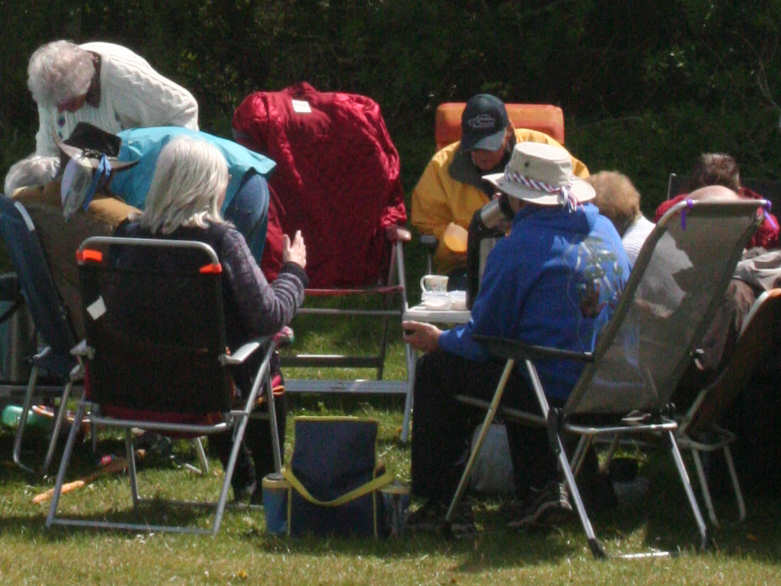 Mark Harding and Tony Brown - Mark sent in this photo, following the sad loss of Tony Brown in August 2019
We send all our love and condolences to Margaret, and will be at Tony's funeral in full kite festival regalia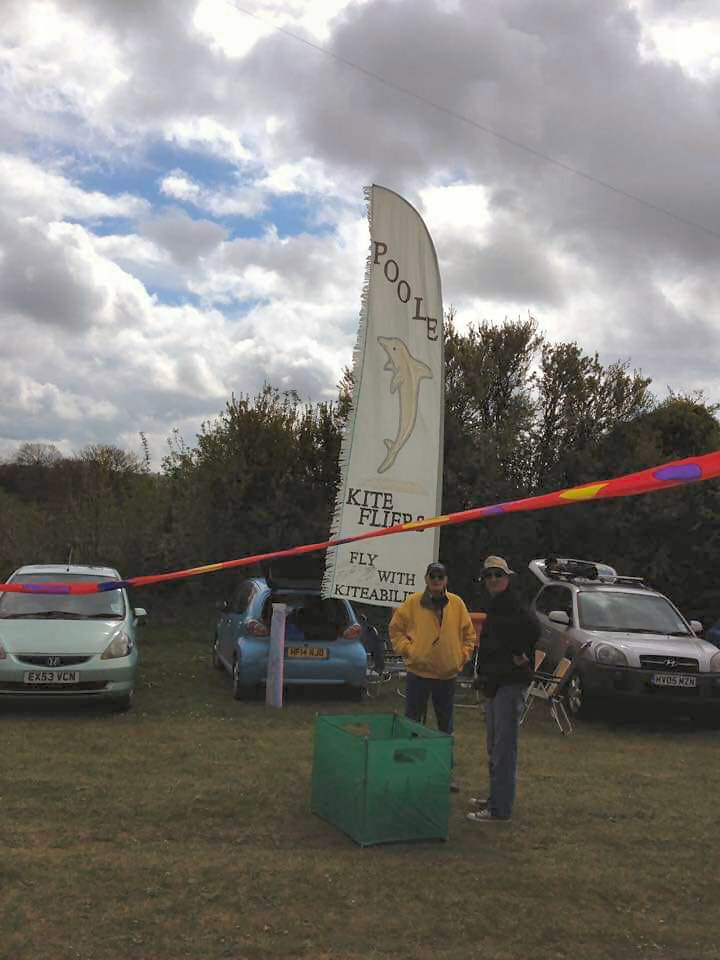 ---

The Gits came back to Cliddesden twice more, before the next official Jollyup...
We wanted to do our very best to make that weekend super special for Gayle and Christian.

There were "things" to do, invent, try out, rehearse and practice...
We started the fun & games on

Gittesden

weekend... and finished just a week before JU17

Some things were created, developed, rehearsed & went well - and then some didn't!
(for that is The Way of The Git)