Here he is at Houlgate where his casual pose caught everyone's eye and gave delight to many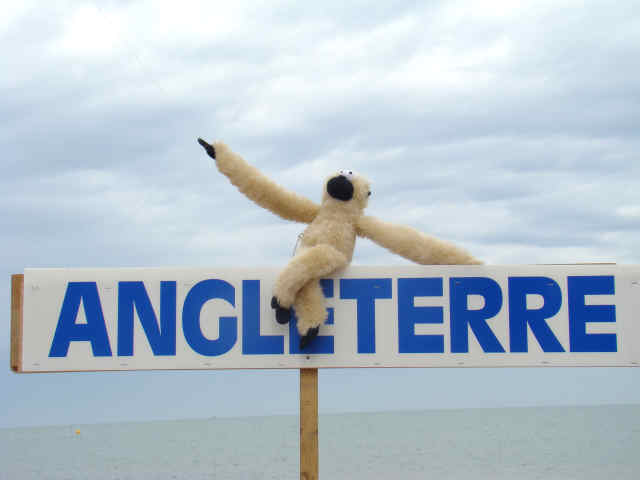 Click on the picture to see Minkey in action "sur la plage"
CLICK HERE
to see Minkey do "The Double" - He's such a showman!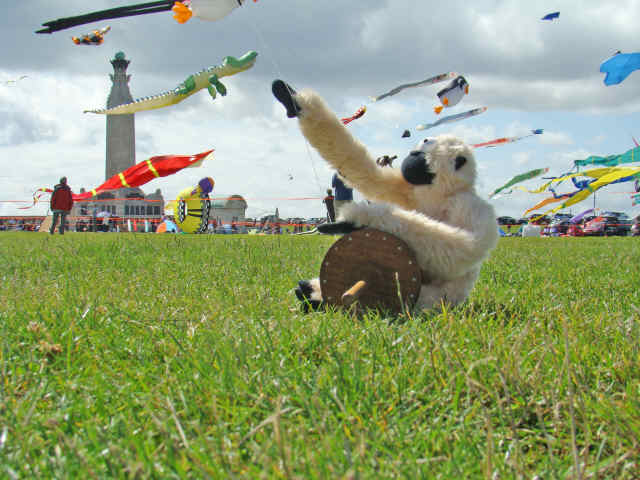 Here he is at Portsmouth flying with the best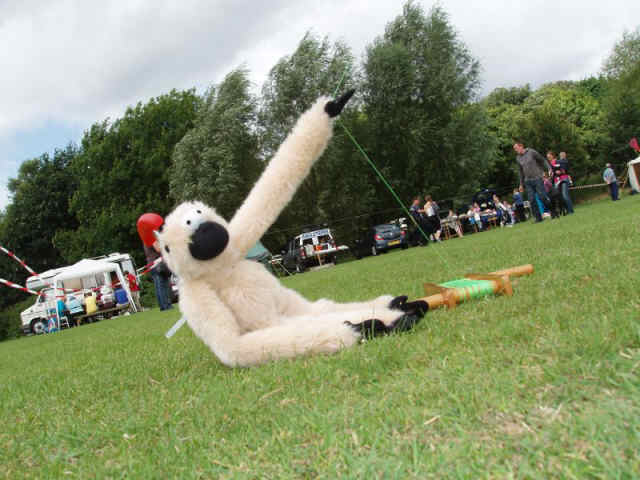 Normally, he is a Happy-go-lucky little fellow - like here at Teston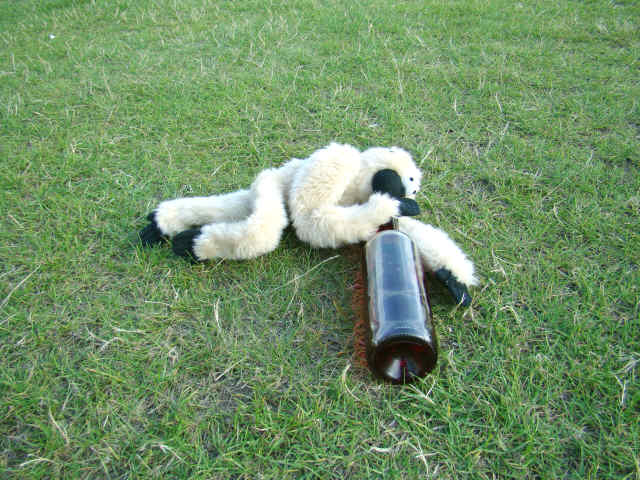 There are times, however, when his disgraceful behaviour is an embarrassment to all
Maybe it's time to emigrate...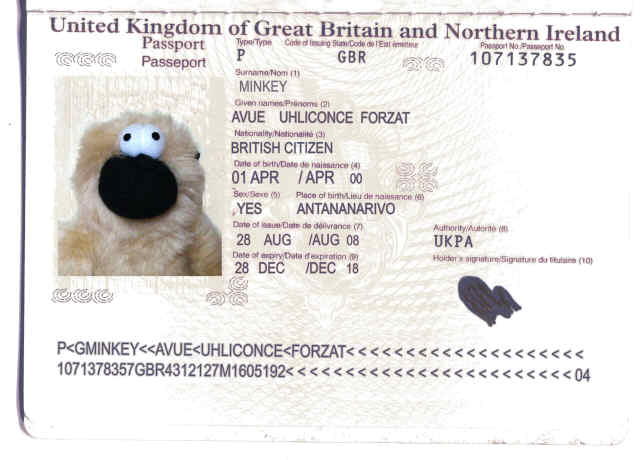 Off to Dieppe!
CLICK HERE
for some exceptional Minkey fun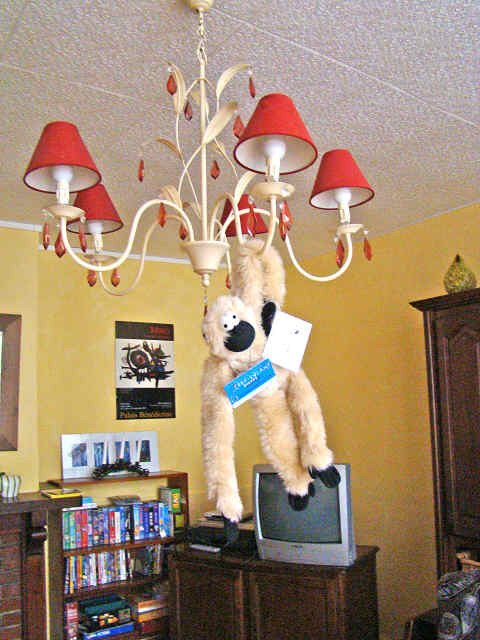 A chandelier, a Minkey -- what would you think?
Minkey Loves the Ladies and they love him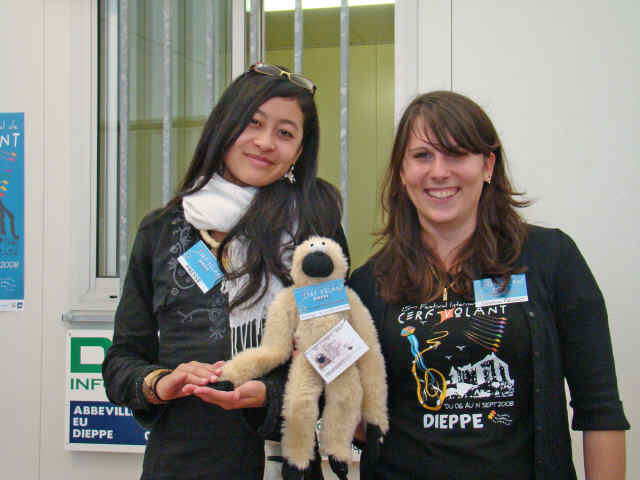 Getting his badge from the ladies in Dieppe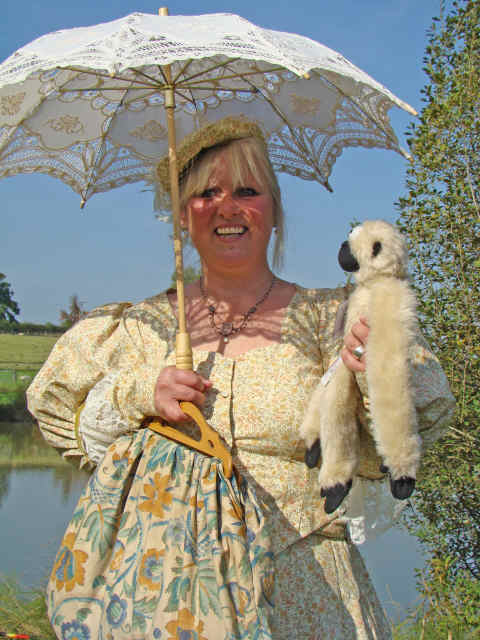 Enjoying the sun at Kingsfold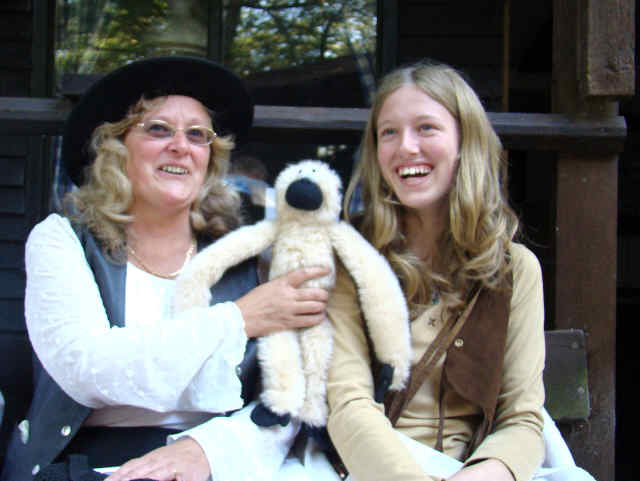 Lovely smiles in Deadwood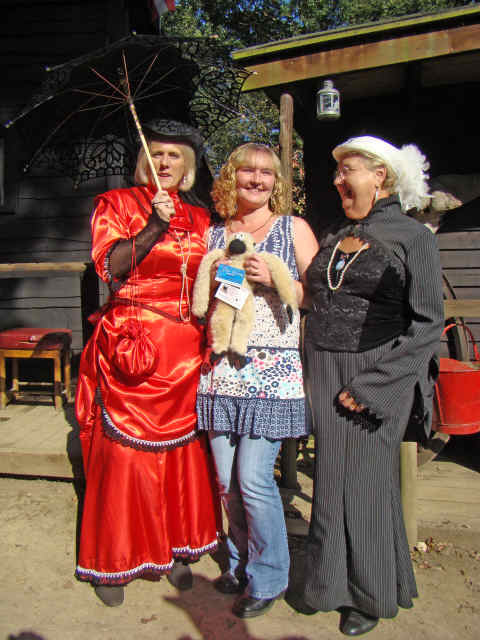 With Society Gals in Deadwood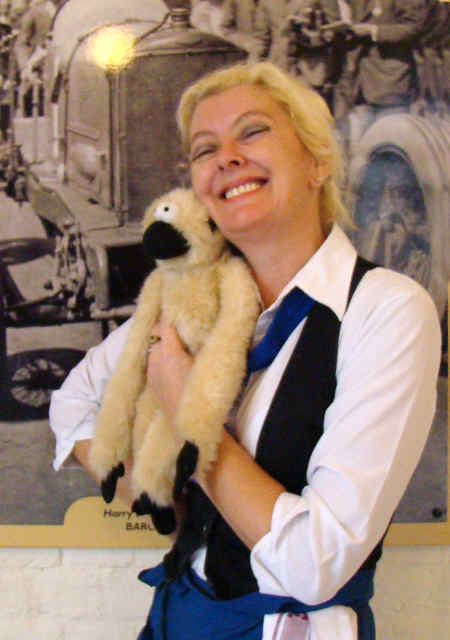 When we went to Brooklands, Minkey made friends with Marilyn.
(Lovely cuppateas, Marilyn - Thanks)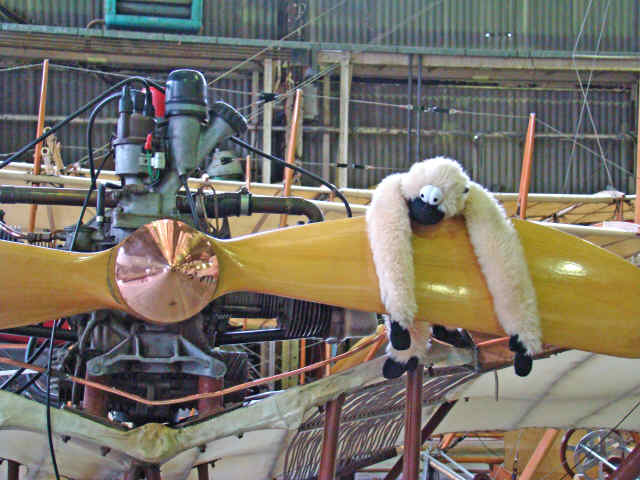 Minkey has an impressive range of Techno-skills. Here we see him swinging the propeller ready for take-off at Brooklands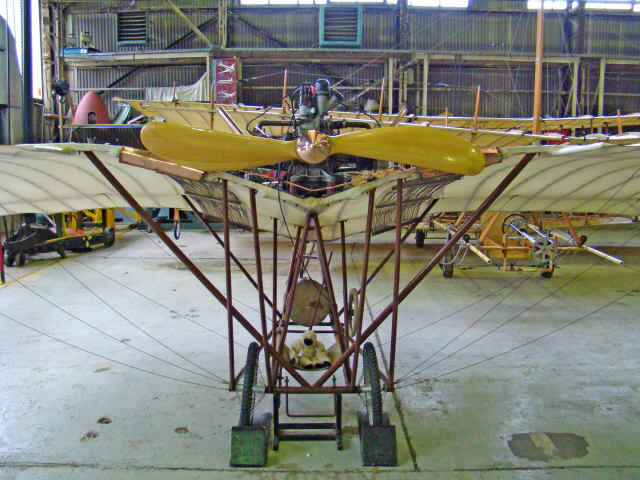 Just checking the controls. Then it's chocks away and taxi out for a spin. Intrepid little fellow ain't he?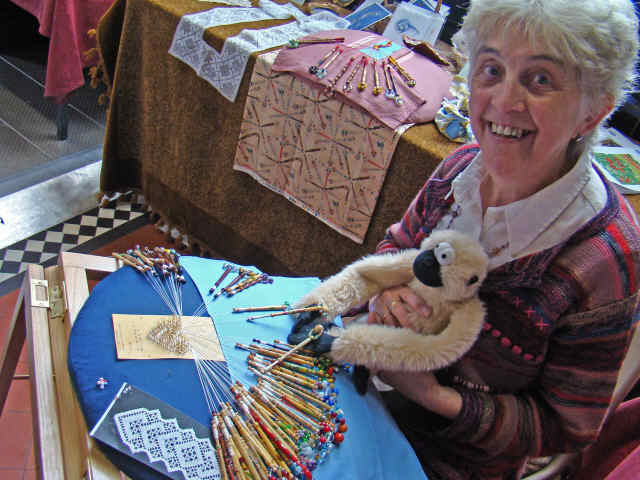 When Minkey  went to Kempton, he took up a bit of lace making. Is there no end to his acomplishments?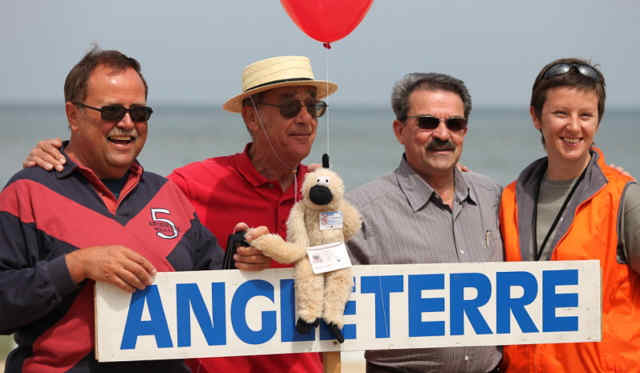 At Houlgate, he mixed with the Exclusive Set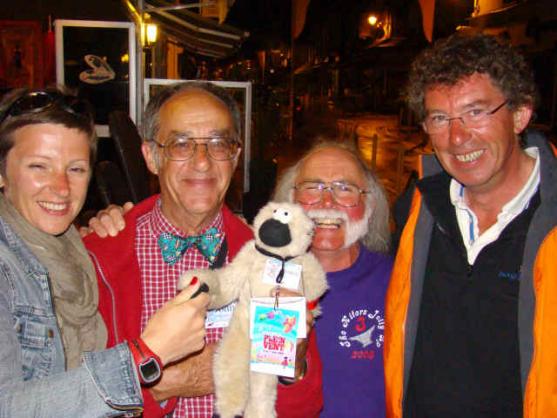 And was awarded the HONOUR of becoming a Citizen of Houlgate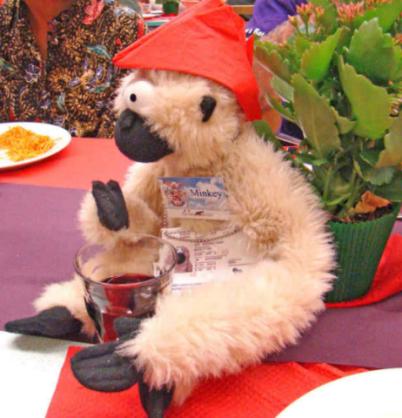 Replete with Party Hat, Badge and Passport (and of course, a bon vin rouge),
Minkey engages in dinner-time chat with his friends.