Bristol: September2007
What a Weekend !!!!!!
Thanks Kelvin you certainly know how to make a kite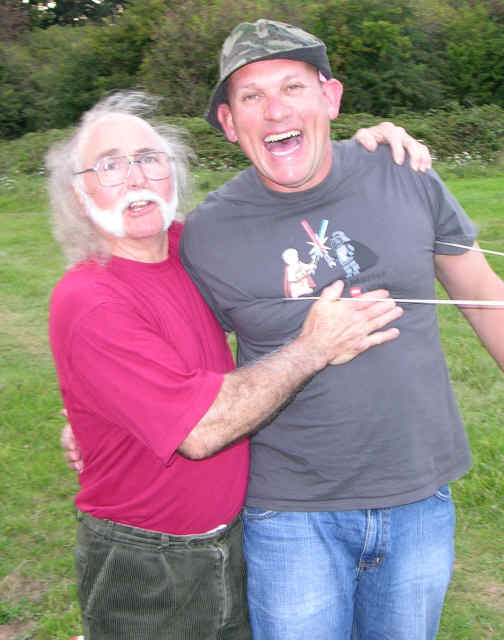 Apologies for grainy picture below, only Kelvin wanted to let out all the line
and it was getting dark - It was worth it though, does she pull!
we should be able to lift alsorts with her. Look out Teddies !!!!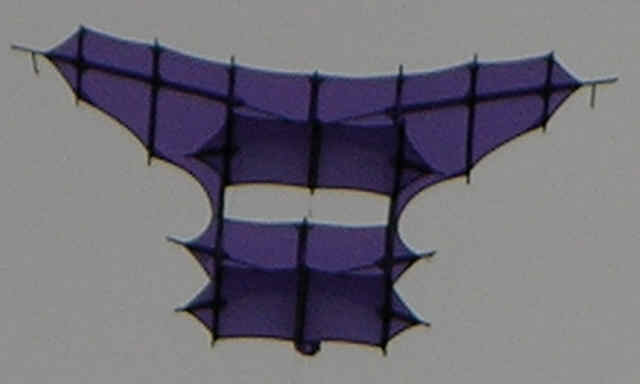 My Purple Kelvin Cody. Thanks Kelvin, I will Look after it.
Thanks again Kelvin for offering to cook dinner.
You really have a passion for cooking.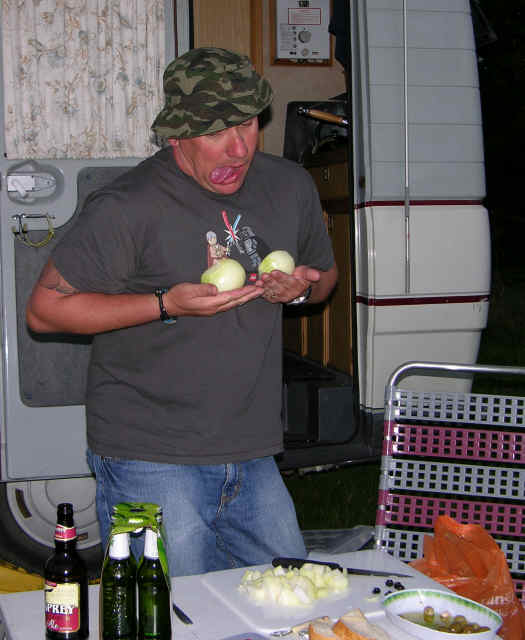 Where did Lee Evans come from?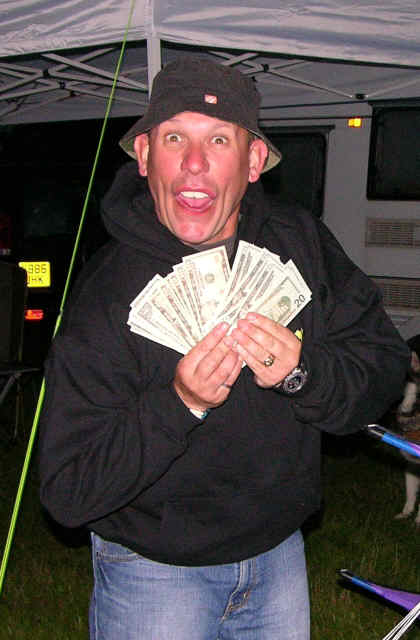 The Kites were up early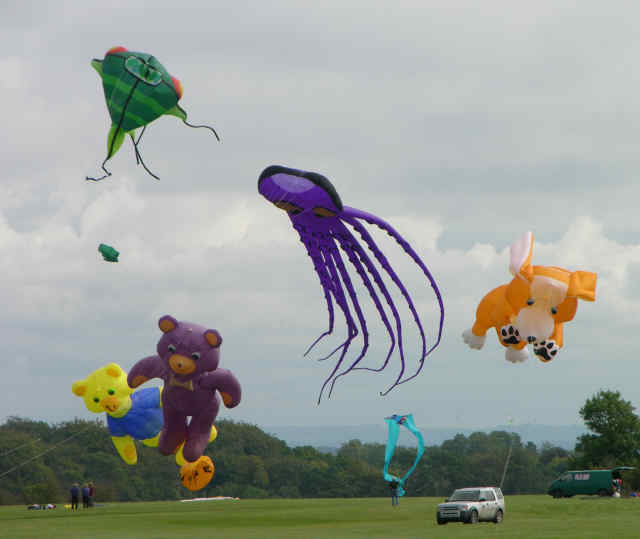 Another Octopus goes up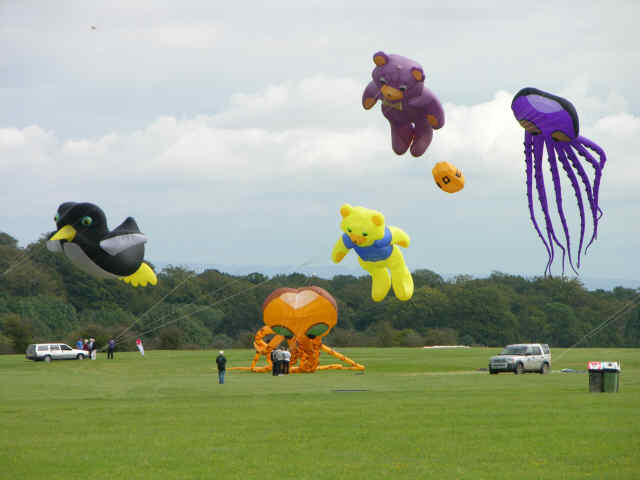 Debbie, What a sexy Kite!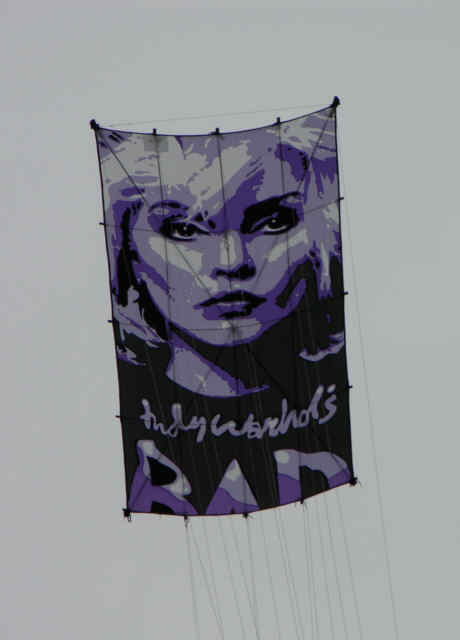 Kelvin, What a poser!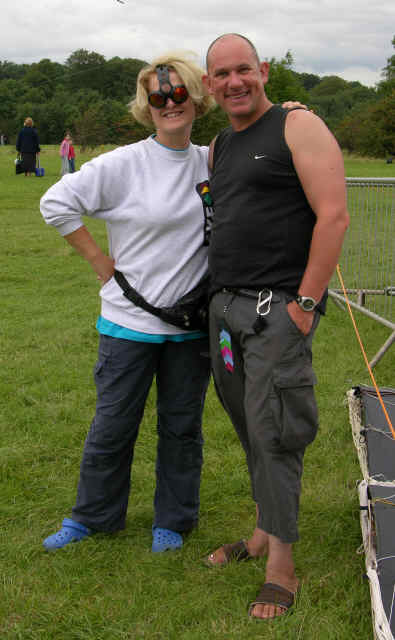 In a tangle again, I wonder who?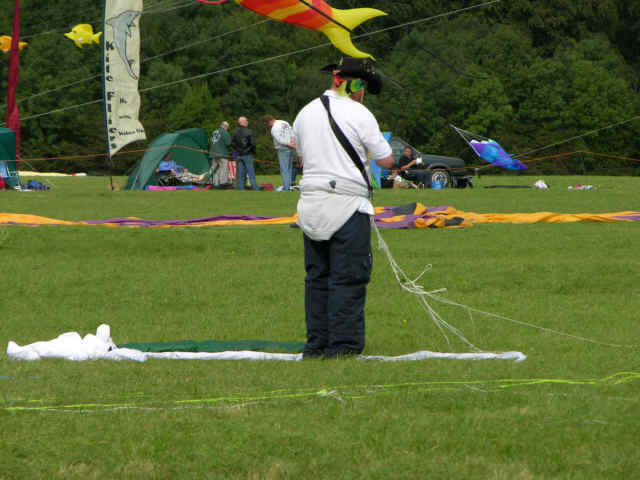 that looks like Dicky in his little green tent in the background!

"Two Young Men @ Bristol". Ray Oakhill with Phil Scarfe - happy after a few beers!