NEWS FLASH - Jacqui has had a fall and broken her leg in a bad way
9th June 2018 - I had a wonderful surprise when the Gits visited here today.
Lovely to have a laugh, a good feed and even a glass of pino too.
Am still in the hospital, extra help will be organised for me going home.
Will be off my leg 2 -3 months. A right pain.

24 June 2018 - Im stuck here alone and not able to drive or get around, so has been a quiet day.
Feeling a bit miz.... nevermind. Patience. Xxx

- updates as and when...

---
March 2017 - Having a great time at Berck!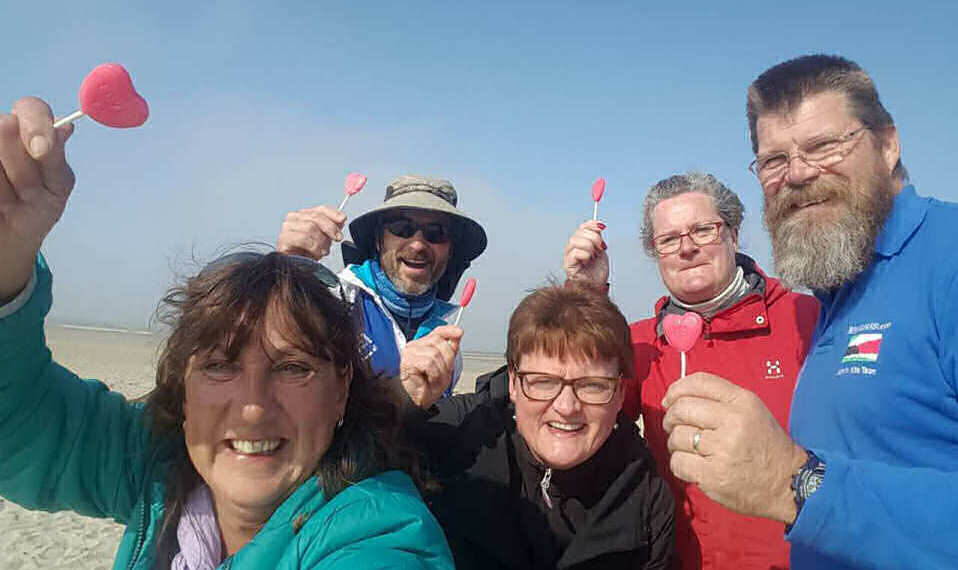 for more Berck photos please

Click Here
---

February 2017 - New Beginnings... after a traumatic last year, Jacqui's got her Mojo back!
With a lovely new Phoenix kite safely packed, she is starting the year with a trip to Malaysia & Thailand
where she is looking forward to meeting up with old friends, and having a wonderful time
We wish her a safe journey, and look forward to seeing the photos & hearing all about it!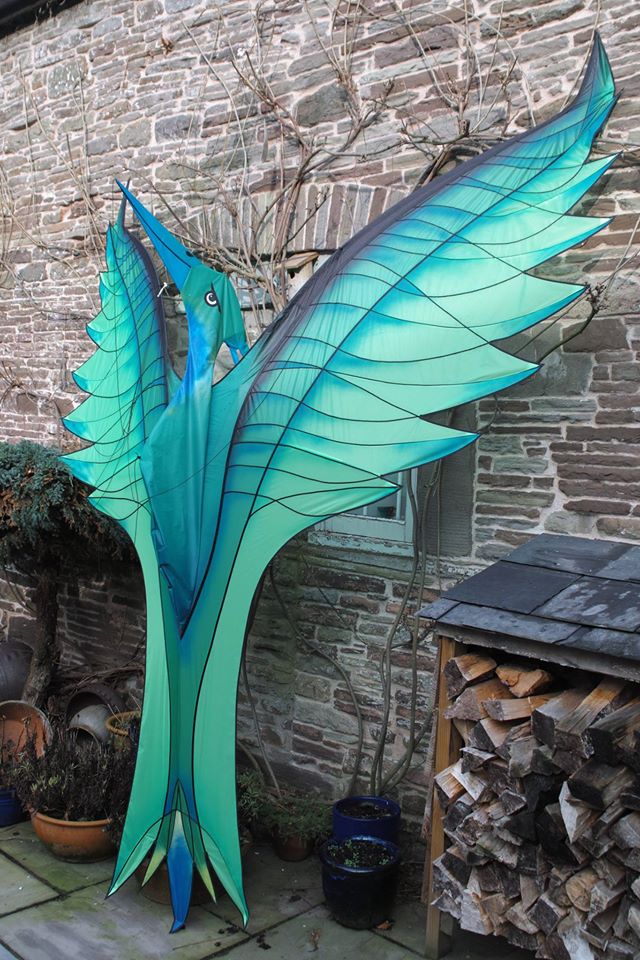 For more photos and witty words about the trip,

Please Click Here




---
23rd May 2016, while travelling home from Houlgate, after a lovely weekend with Peter & the GOGs,
Jacqui received some terrible news. Her younger brother Jonathan had died in tragic circumstances.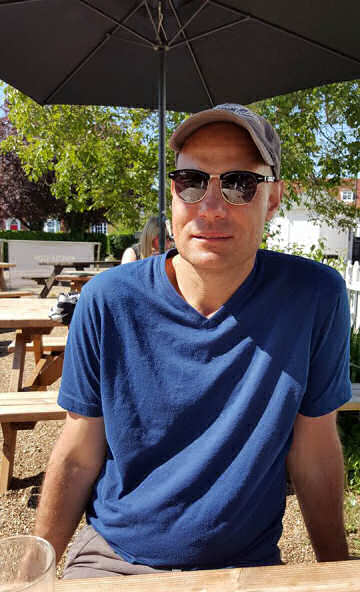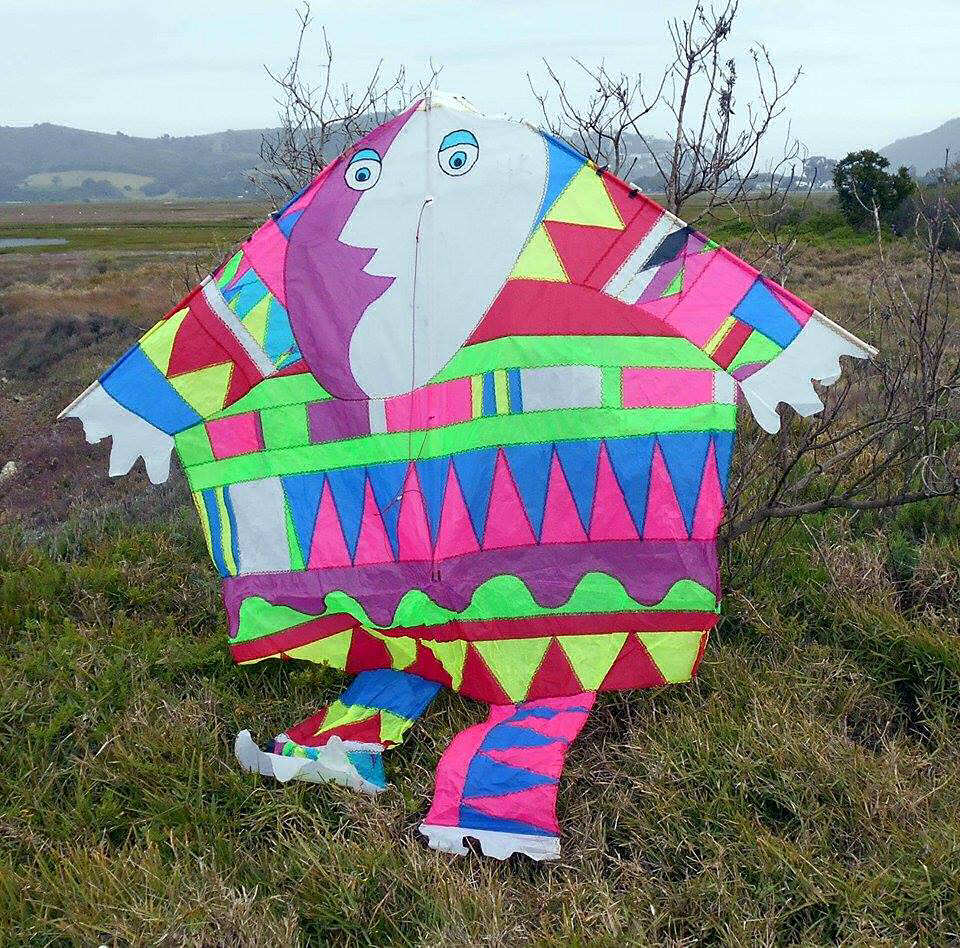 He was quiet & unassuming with a love of photography & kites.
He worked with Jacqui in SA making and designing kites for Windsong Kites.

He loved coming to Dieppe Kite Festival and enjoyed the company of the Gits.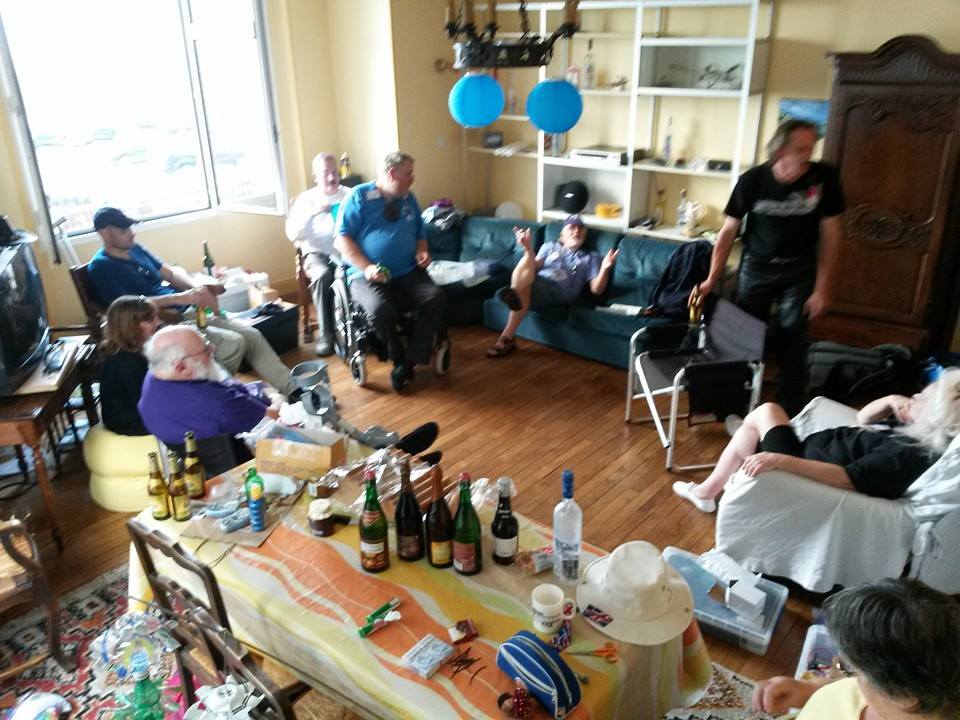 So it seemed appropriate that we said farewell to him in a very special way.
Jacqui & Peter met with some close friends on the cliffs above Palm Bay on Thanet 31st July 2016

The unique UK/SA kite was the only piece of colour in the clear bright sunlit sky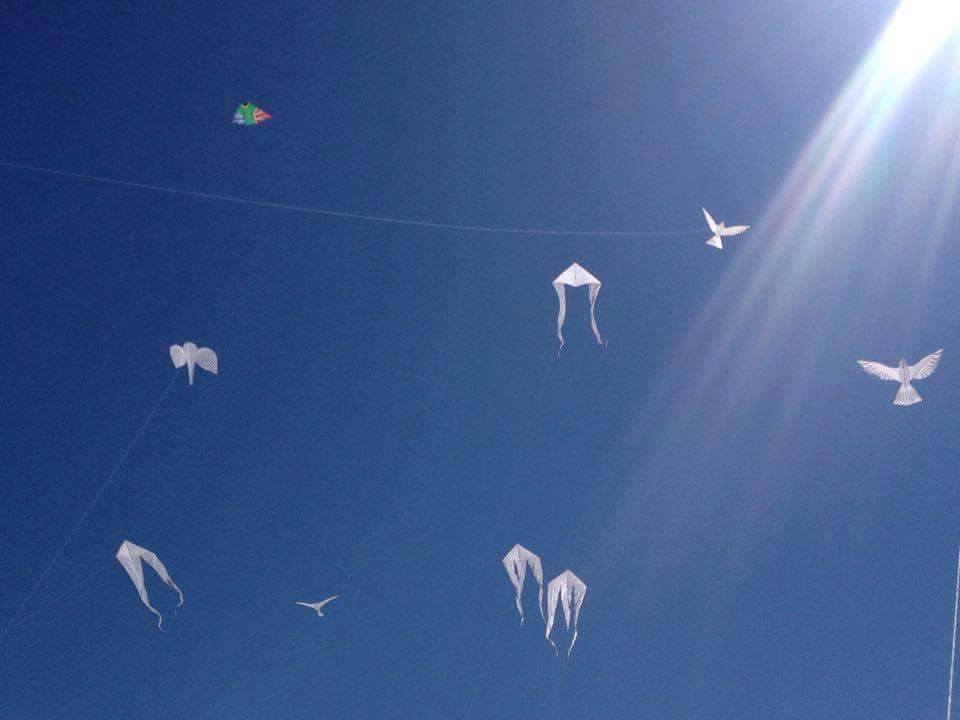 "Sharing The Love" with friends & family assembled and angels, doves & flowtails in the sky
If you care to see a beautiful & moving video of the occasion please

Click Here

(large file 79.86MB)

If your browser cannot play the video properly, please copy the URL and paste it into Windows Media Player or MS Edge

On the last Sunday of the

Dieppe 2016 festival

, after sharing a meal with her GOG friends,
Jacqui slipped away to a quiet spot on the beach, where she committed some of Jonathan's ashes to the sea.

She took the last of the ashes to South Africa, to scatter near their father's home.
Our thoughts and hearts go with her - "Share The Love"
---

February 2016 - Waiting for a call...
Thank you Paul and Helene at Skybums. It's absolutely awesome and can't wait to fly it next week.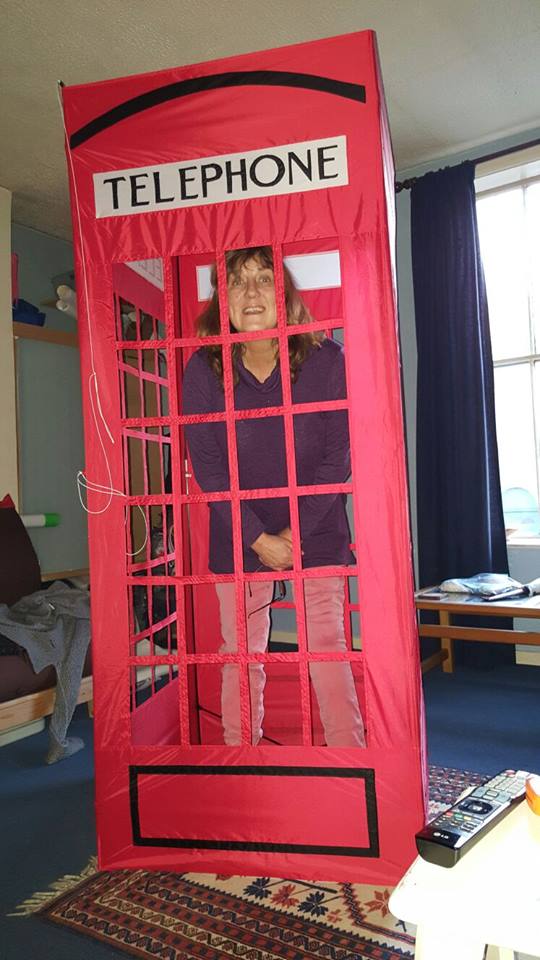 ---

February 2016 - Peter & Jacqui back in Malaysia!

Guess who got her Brasington Gothic stuck in a tree?
Good thing they have cherry pickers out there!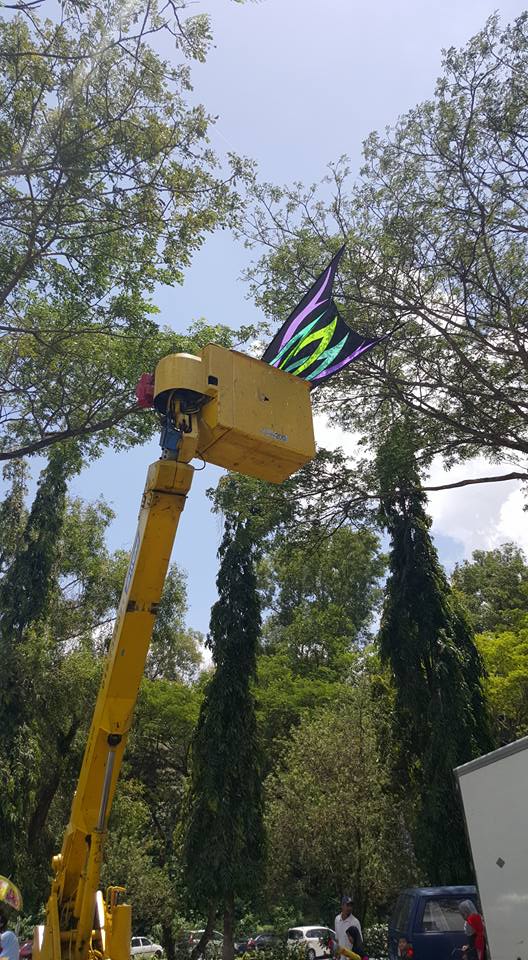 Facebook Album:-

2016 at Pasir Gudang & Satun Kite Festivals
---

Peter & Jacqui's Adventures in Poland!
August 2015, these brave Gits flew out to take part in a

beach kite festival at Leba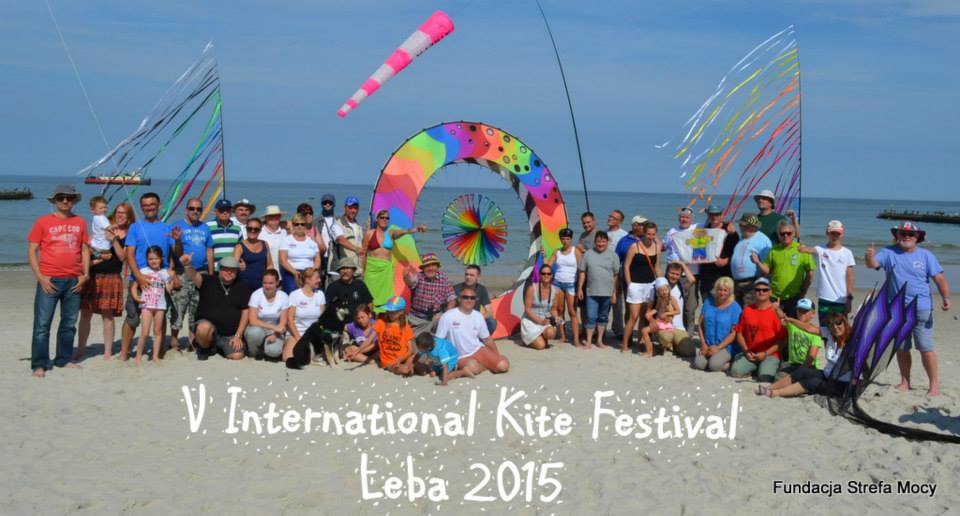 Facebook Photo Albums:-

Wieslaw Gwizdala

+

Meik Schlenger
---

March 2015 - Jacqui was invited to a major kite festival Pasir Gudang, Malacca, in Southern Malaysia!
Just look at her

Facebook Album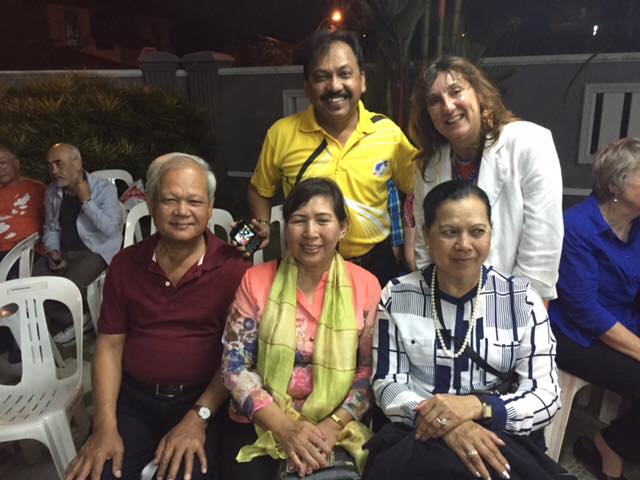 ---

Happy Birthday - January 2015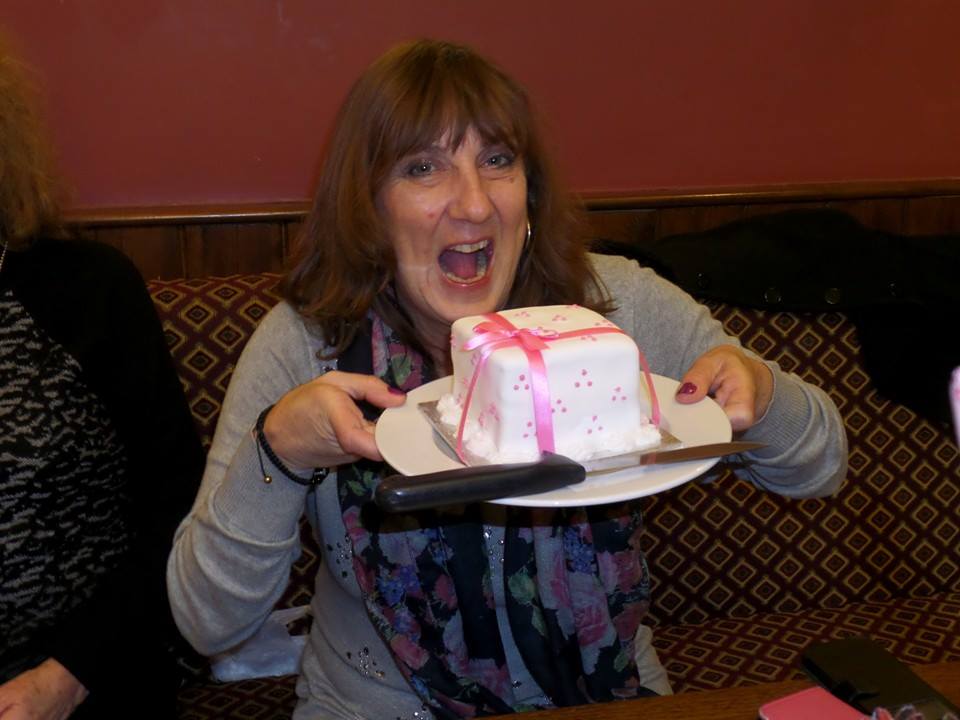 Unusually for Jax, there is not a drop of wine anywhere to be seen!

---
Jacqui is quite the globe-trotter and has a number of beautiful oriental kites -
including a GIANT FLYING TIGER that adorned the roof space of the main marquee in Houlgate 2013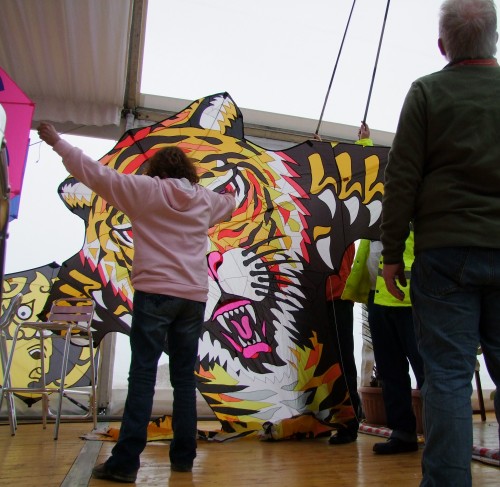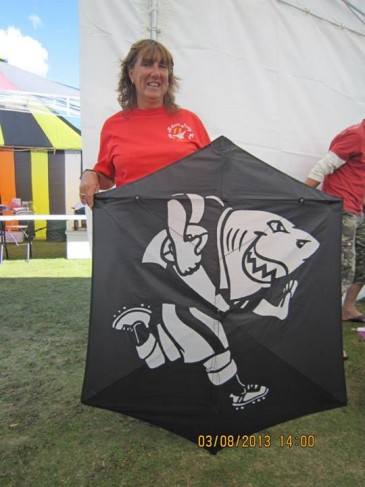 ---