Dave Butler, Tigard, Oregon USA


September 2018 - Dave went on a little trip...
Just a week in Merry England first of all - taking in some of the sights...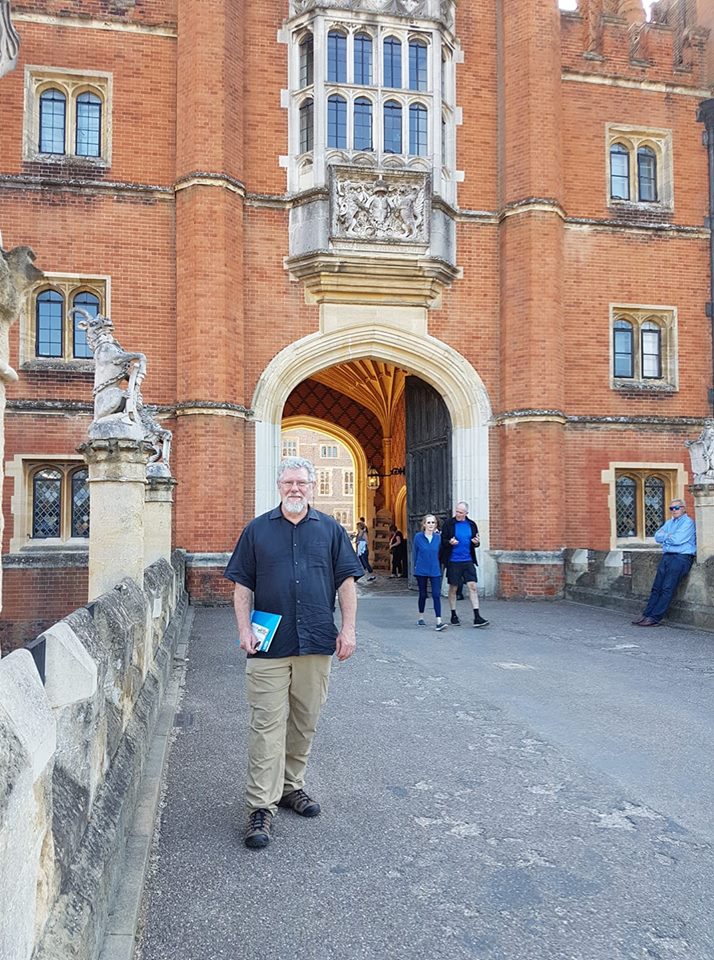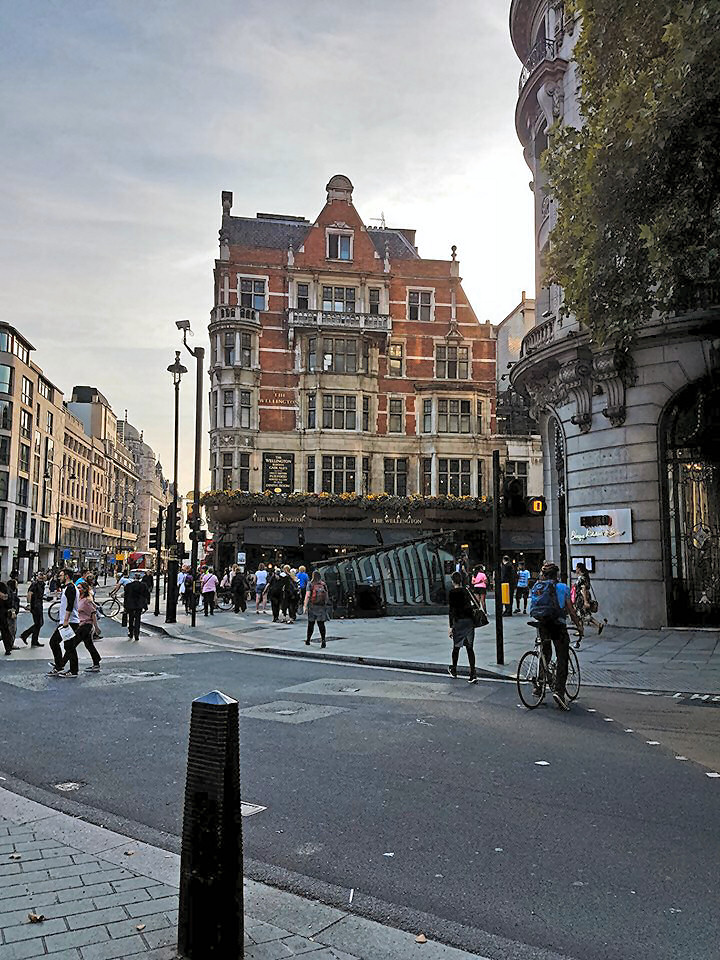 Dave's first Wetherspoons Big Breakfast - with Alan as mentor!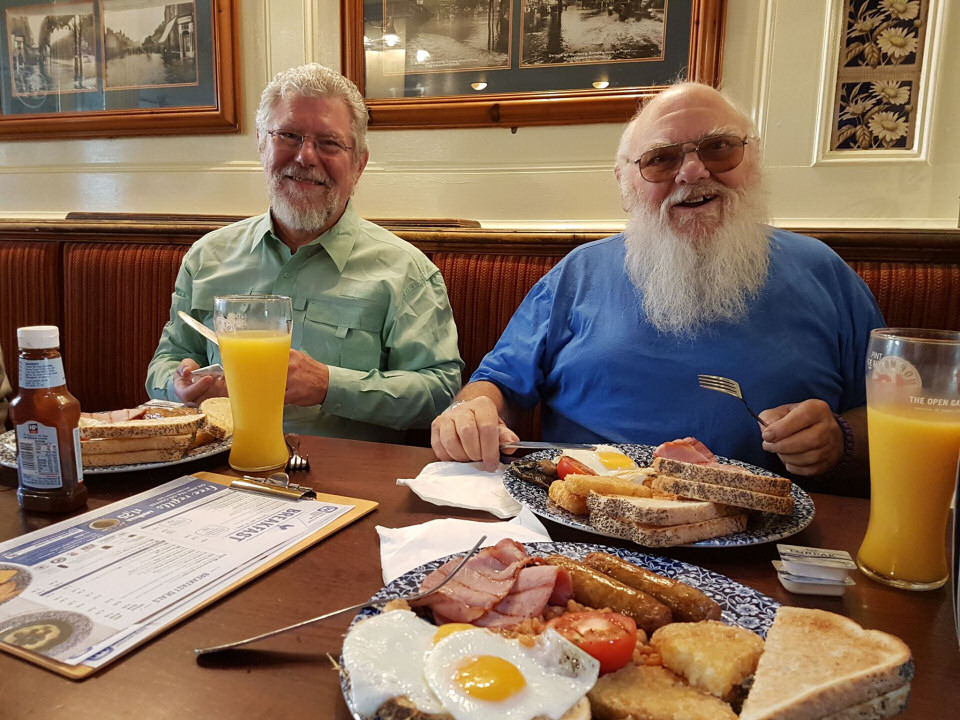 then

Streatham Common Kite Day

on 2nd September...
that was a fun day, light winds, pretty girls and laughing children - but not many photos!
---

Keith was delighted to give Dave a lift to

Dieppe Festival de Cerf Volant

: 8-16 Septembre 2018
(along with the biggest kite bag that Keith had ever seen - squeezed into his Merc Vito)

Keith likes to get there early - 2 days early!
so, on Thursday 6th September they caught the ferry from Newhaven to Dieppe
09:00am 06/09/2018 - Aurevoir Newhaven - Attention Dieppe - Les Gits arrivent!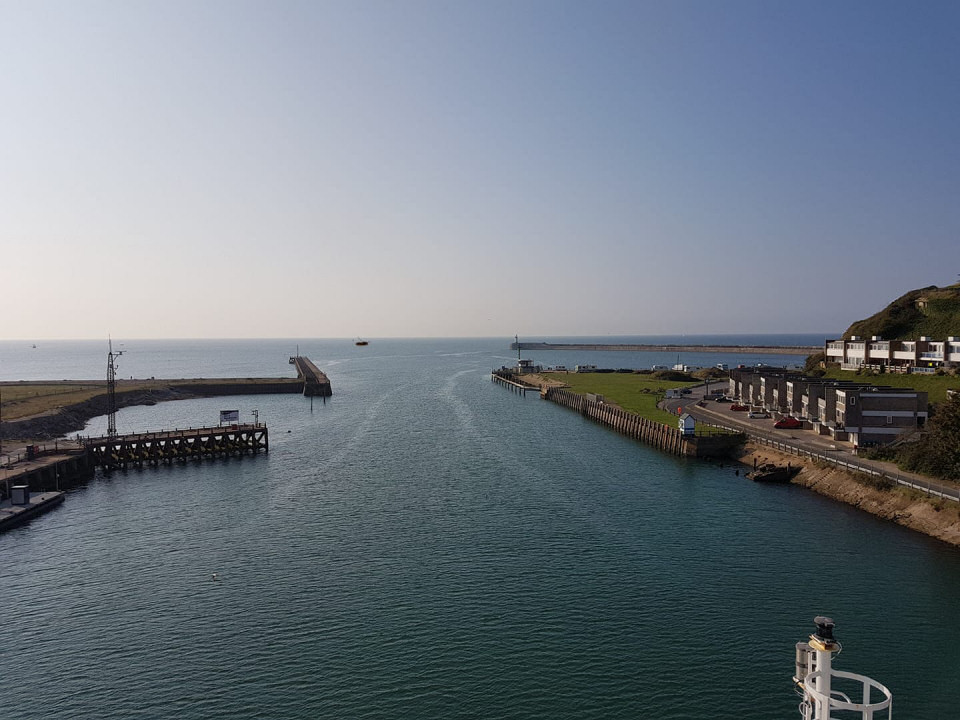 Meanwhile... all looks peaceful in Dieppe - ETA Gits = 1:00pm BST
They have 3 very good webcams in Dieppe - click on the image below to take a look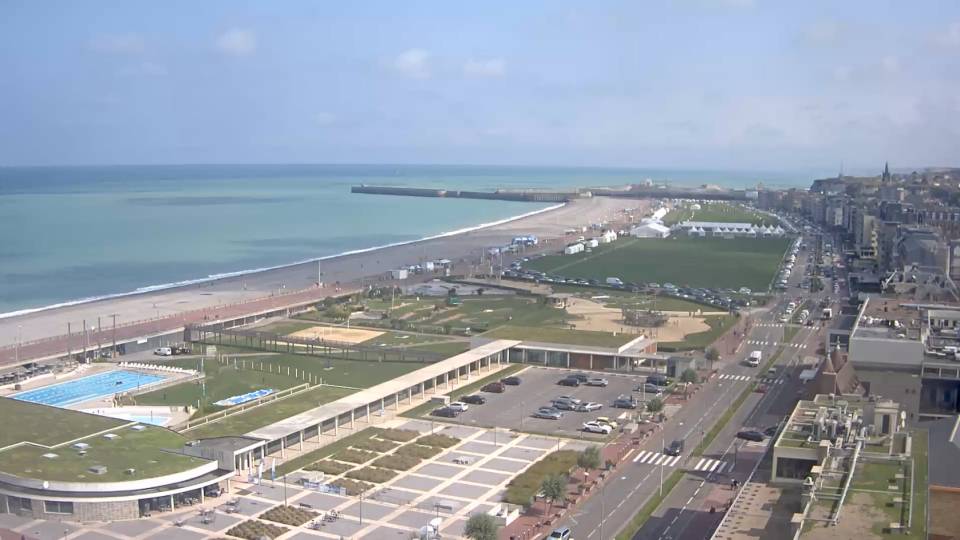 Thursday 6th (evening) - No surprise, most of the Usual Suspects ended up in Keith's caravan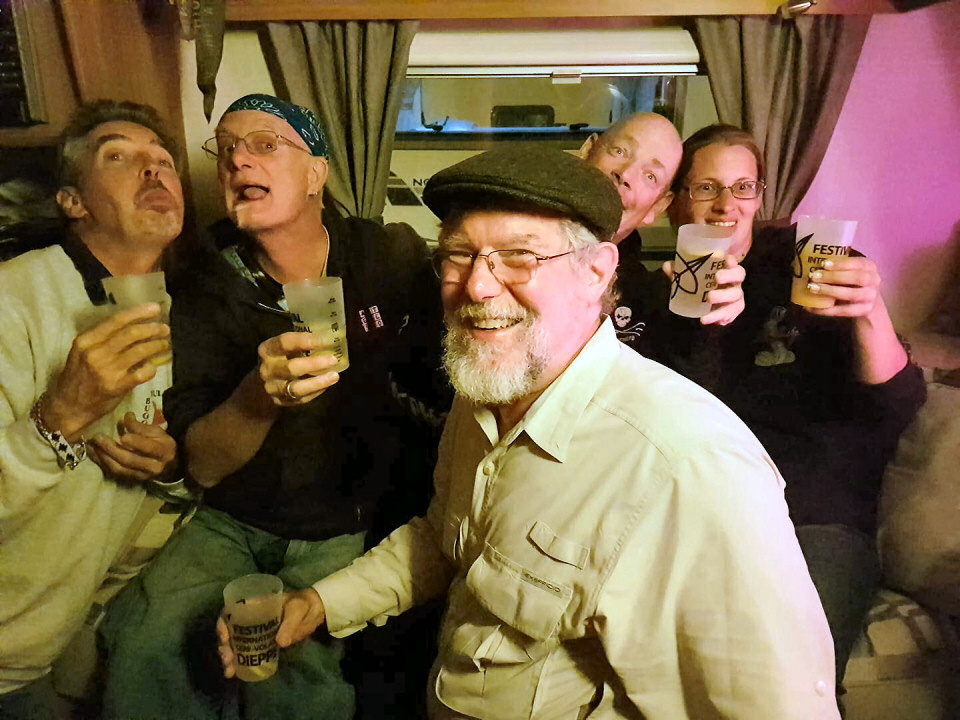 If you recognise any of them, you will know it was a very happy evening!

Sunday 9th evening - Now is the time to slice lemons, and invite friends round for a few G & T's...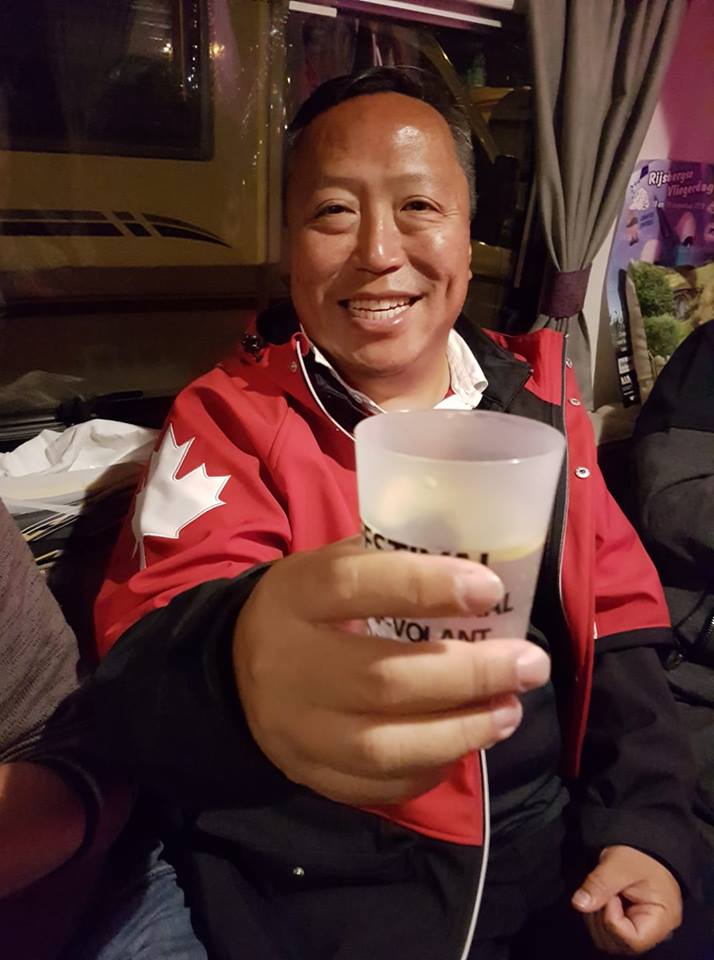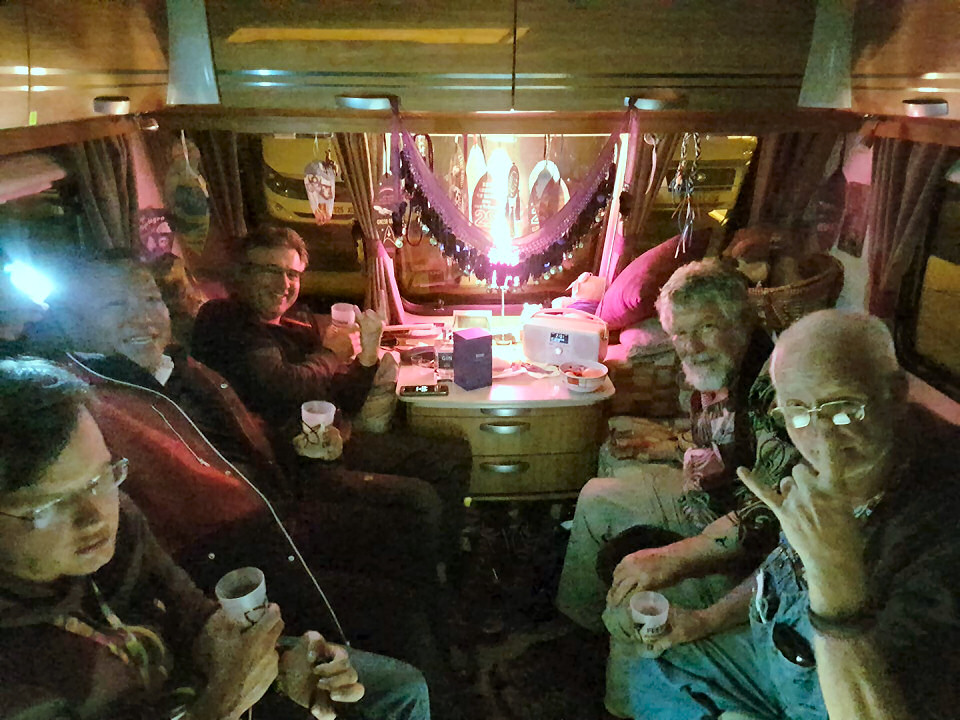 Tuesday 11th - It was great to see one kite master learning from another!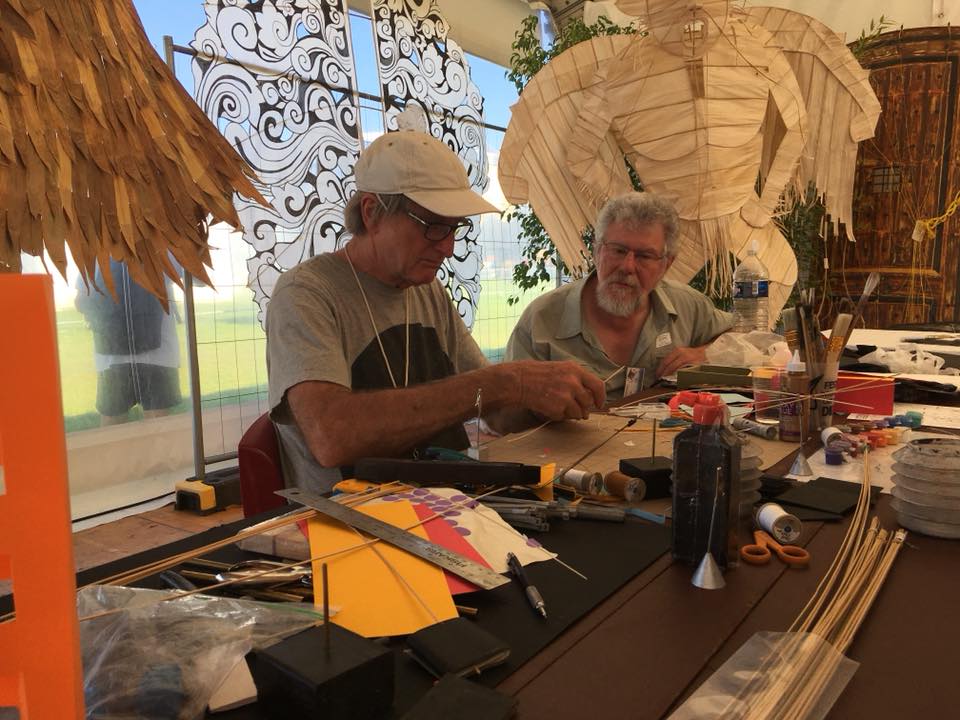 Wednesday 12th - they actualy got around to flying kites as well as drinking G&T!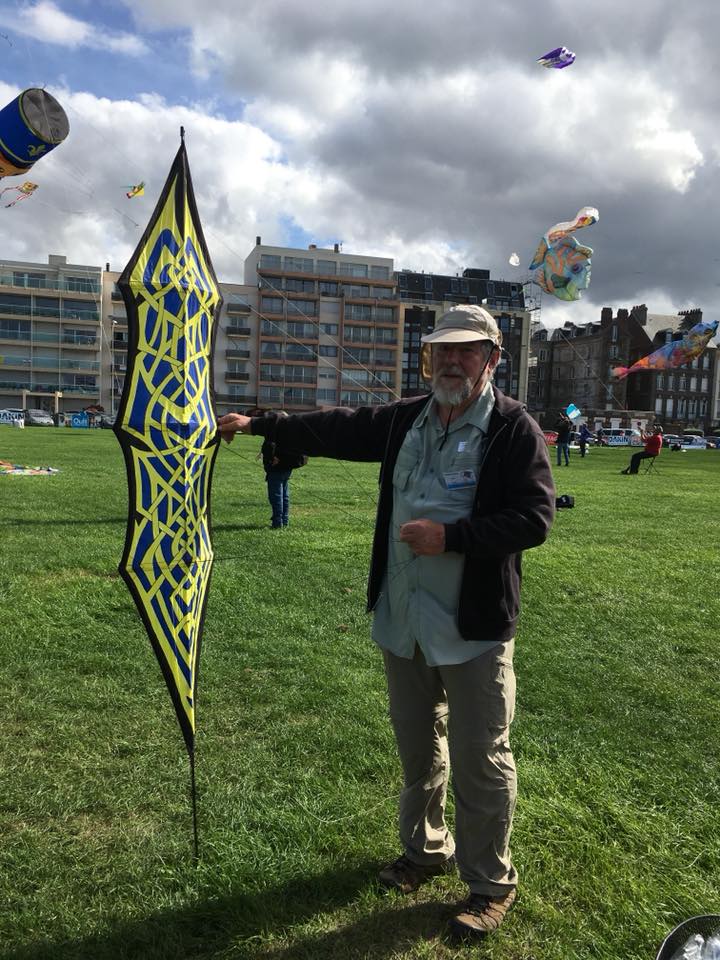 It was great to see him out there joining in the fun...

It must have been emotional to fly this one, made for him by Ron Bohart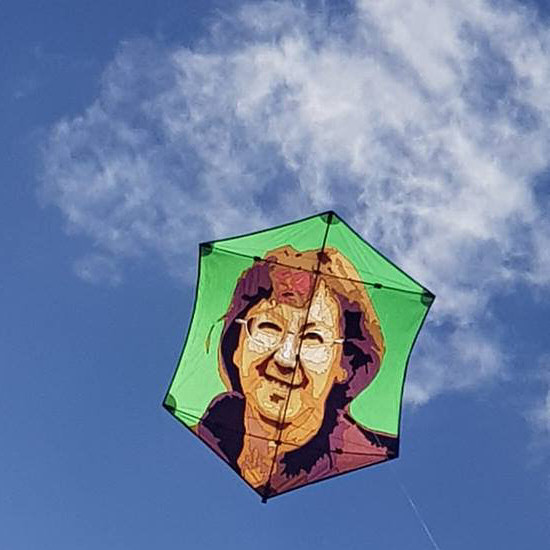 Dave - our hearts go out to you

Wednesday 12th - it's that special time again!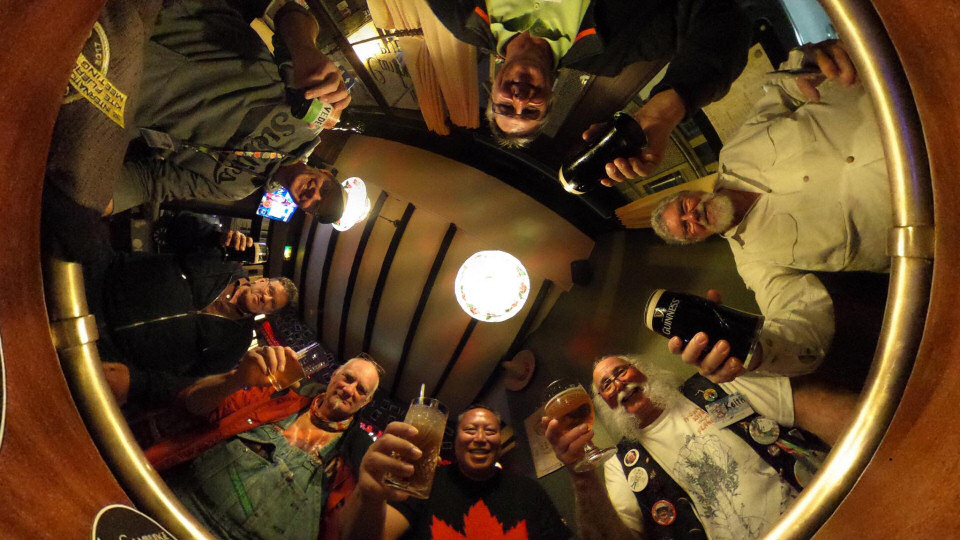 Friday 14th - still in the workshop - working on one of his miniature masterpieces.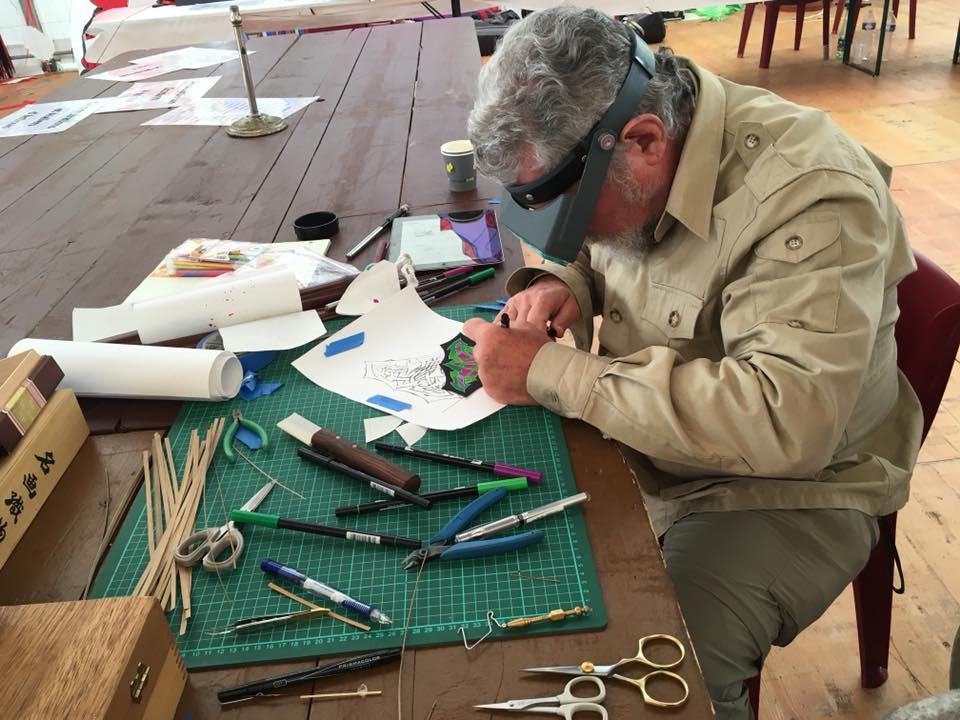 Saturday 15th - nearly finished!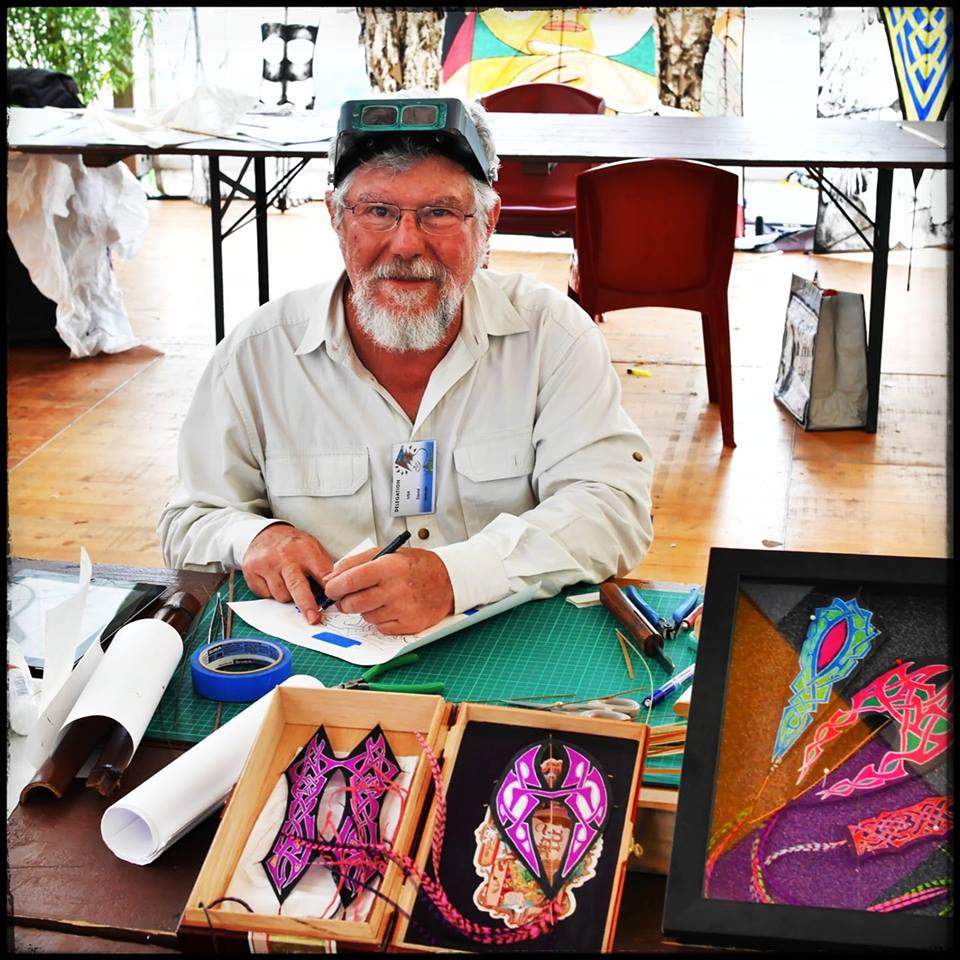 Sunday 16th - Moules + frites for Lunch! Andrew still looks hungry... watch out Dave!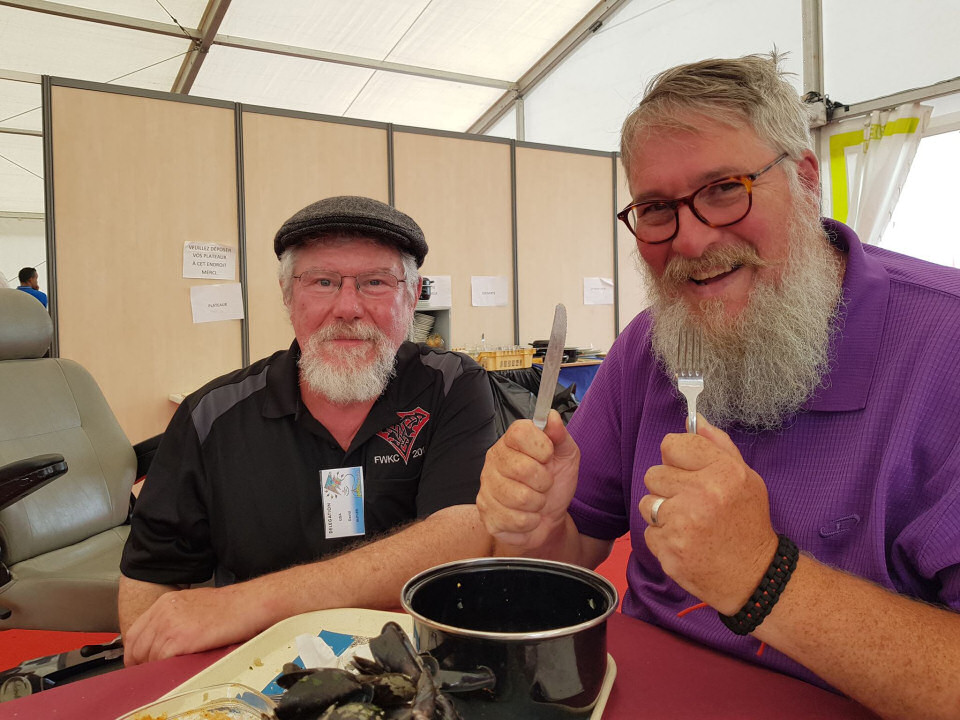 Thank you Dave Butler for this beautiful shot titled "Last sunset in Dieppe"
- taken from the peace and quiet of his room at

Aguado Hotel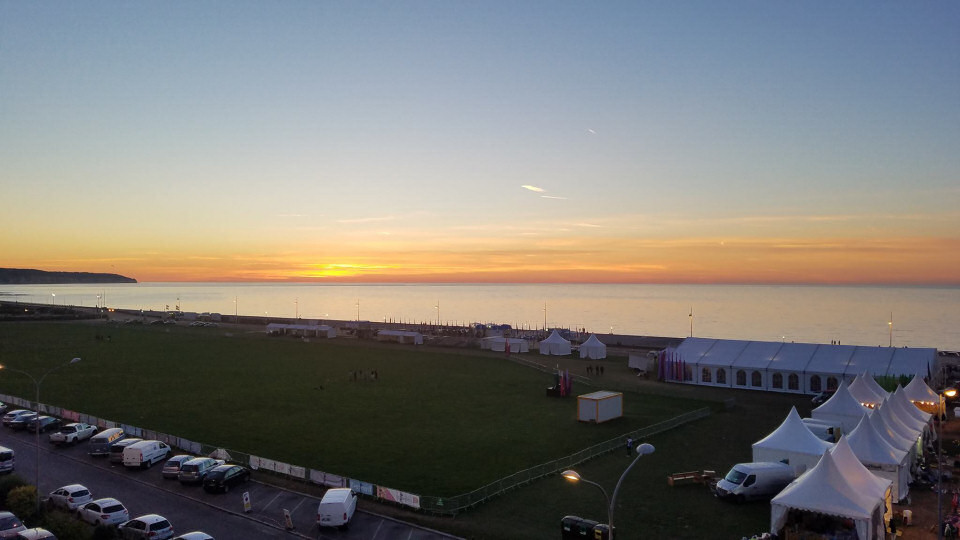 Dave - we hope you found peace, love and laughter on this journey
- until we meet again - Just remember the Gits' motto - Share The Love

---

11 JUly 2017 - Diane also liked to quilt. When she was first starting out, she made this quilt for my mother.
Since they are both gone now, my sister gave the quilt back to me this weekend.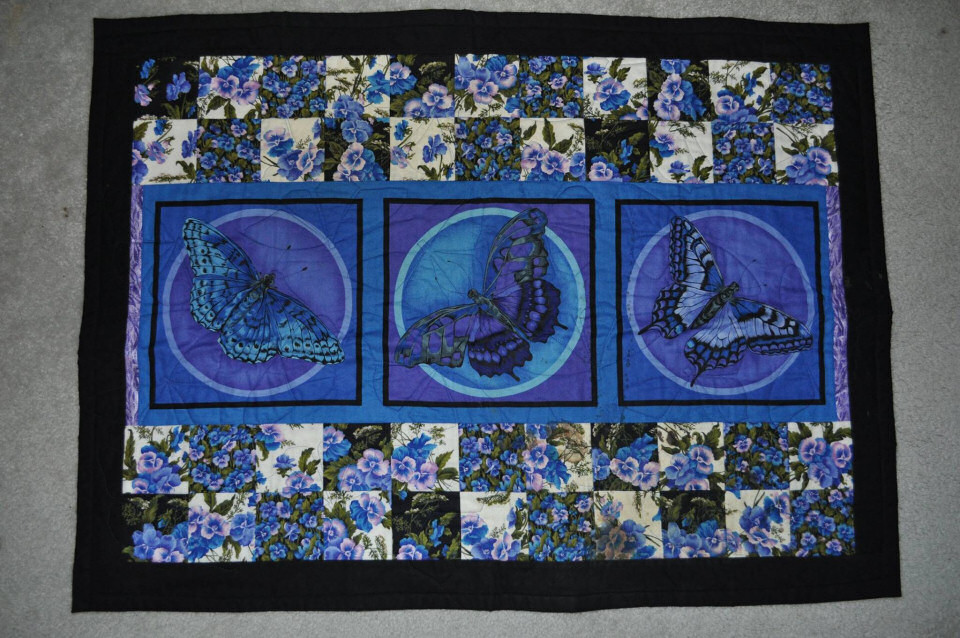 16 March 2017 - This is a favorite photo of Diane and Kyrue kitty. I miss both of them so much. I'm hoping that Diane
would approve of a photo in her bathrobe, but I've heard no complaints from her and the photo is too dear to me.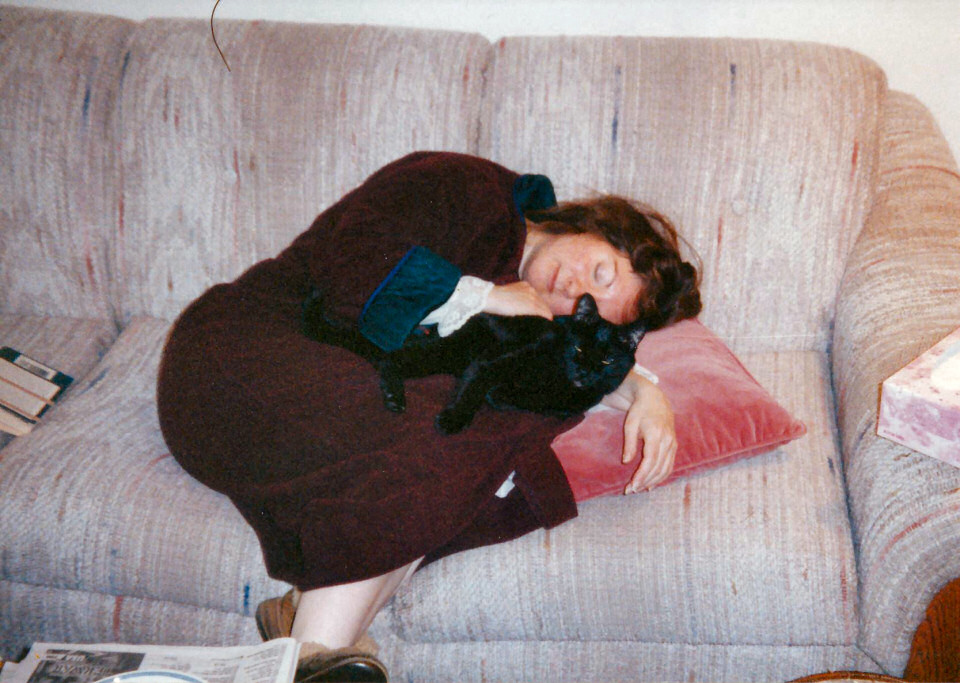 ---

3 December 2016 - Photo & words by Ralf Maserski
The photo shows Diane and Dave at Fort Worden in 2008 when we traded kites.
I got a painted silk kite skin from Diane, which I still keep in her honor.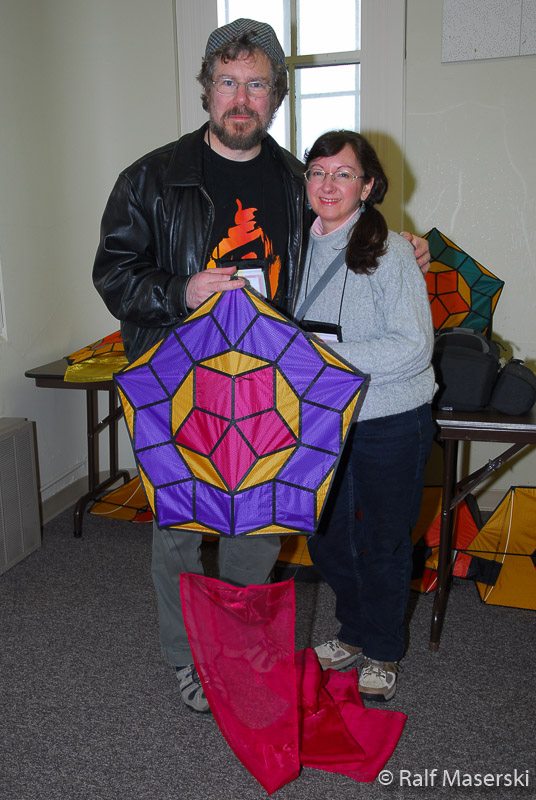 Rest in peace, Diane.
---

23rd August 2016 - We accepted the "Love your spouse challenge" from Ron and Emily Bohart.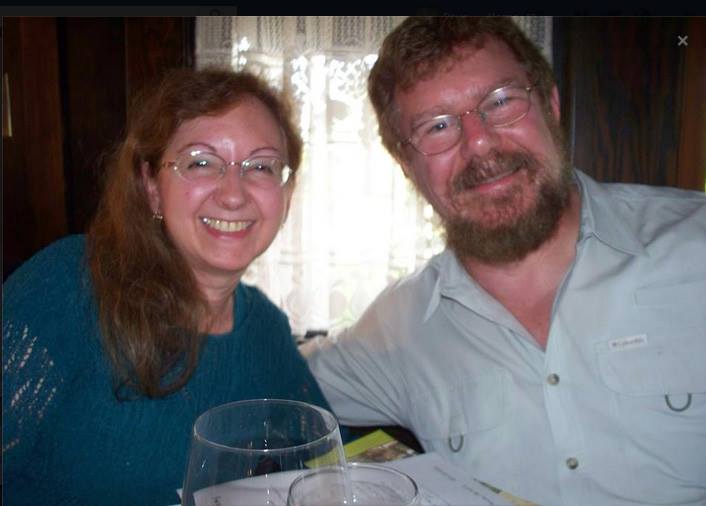 ---
2013 Fort Worden Kitemakers conference





South Oregon Kite Festival



Dave & Diane - Winners of the 2010 Lee Toy Award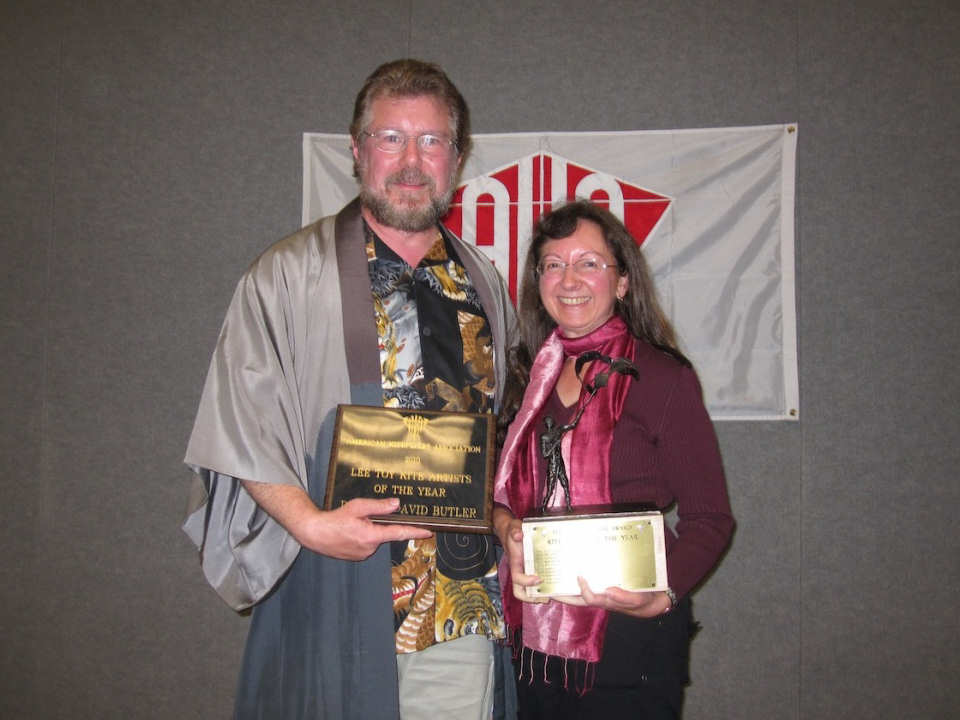 Hullo - this rok design by Dave looks familiar!


now we know where Christian got it from!

Dave loves his Celtic Knot designs - and Diane loves her painted flowers...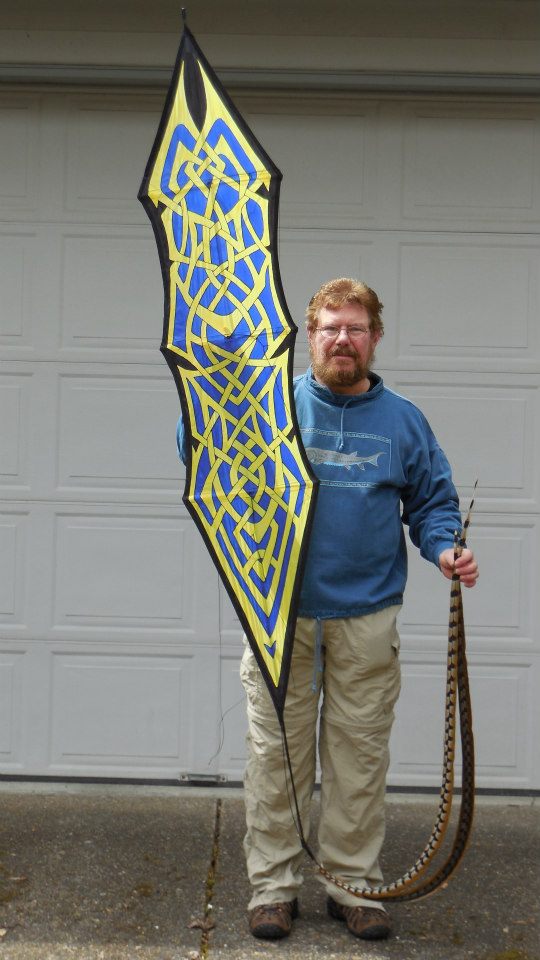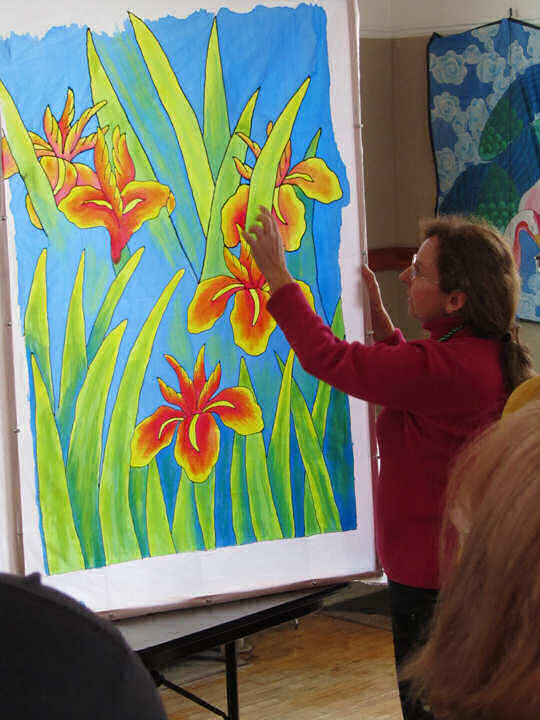 and our Keith loves his collection of "Dave Miniatures"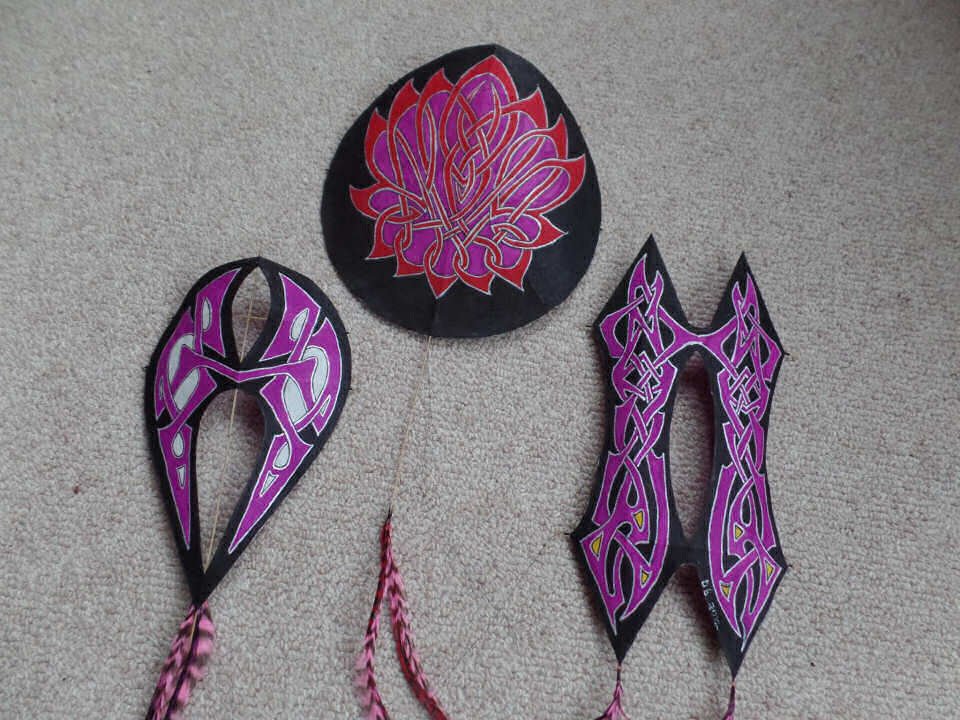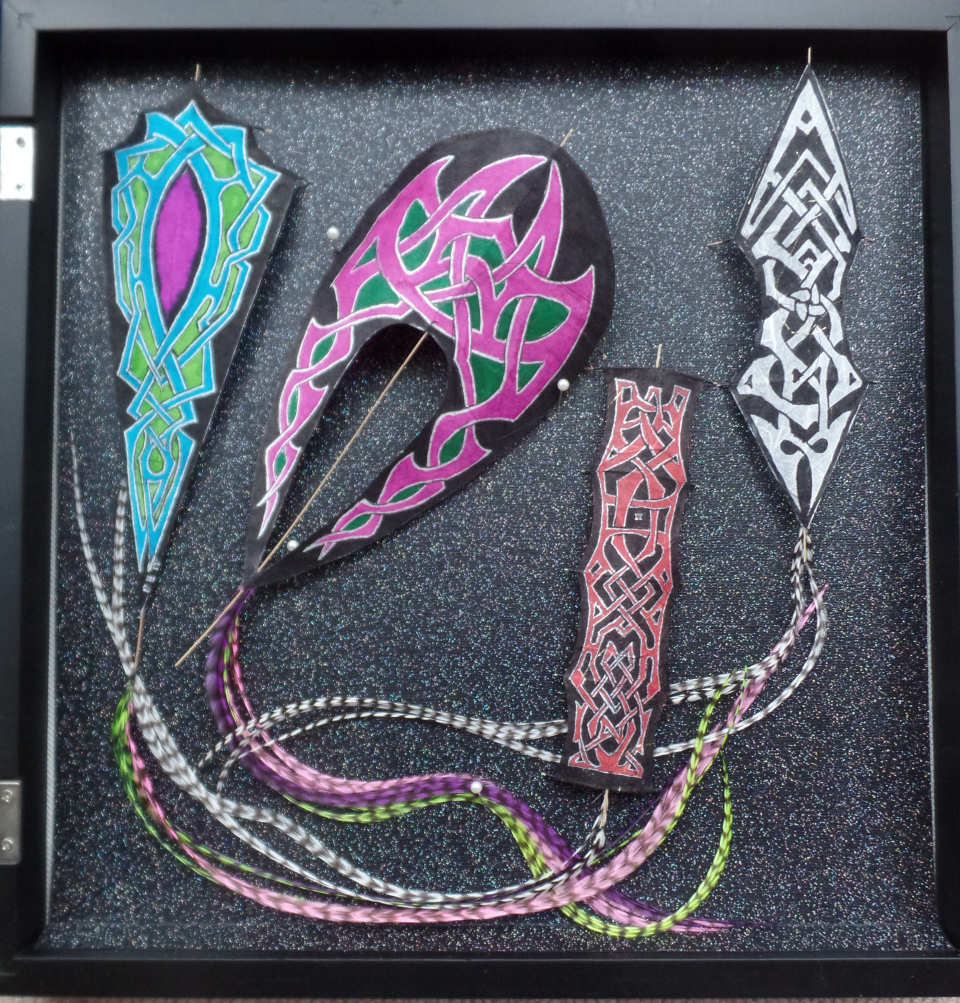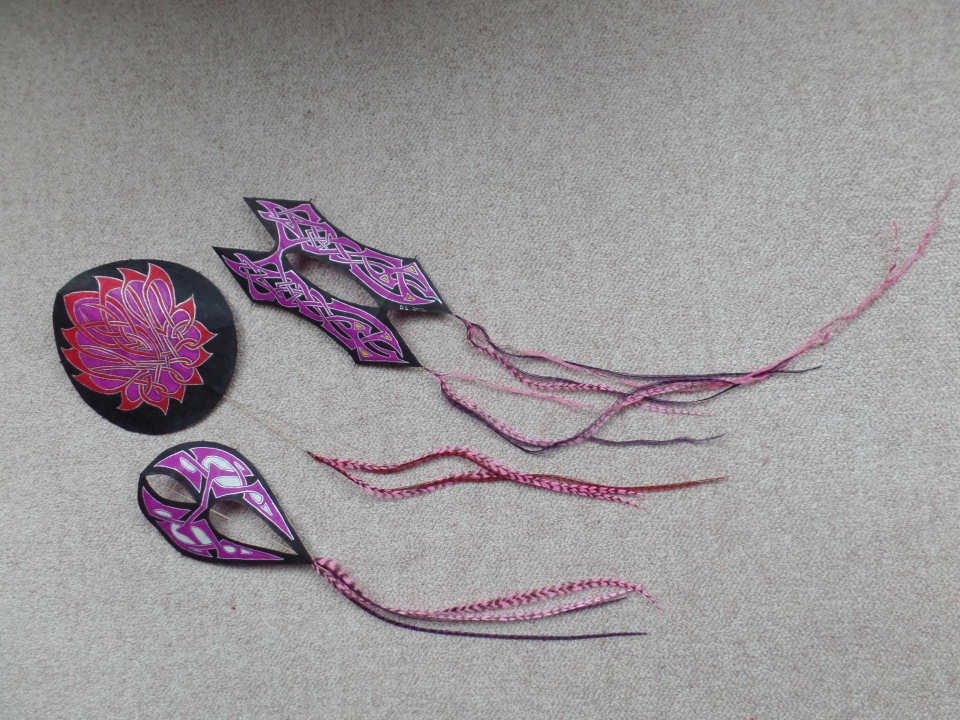 ---

Diane and Dave at Doune Castle in Scotland (the Monty Python Castle) 2005.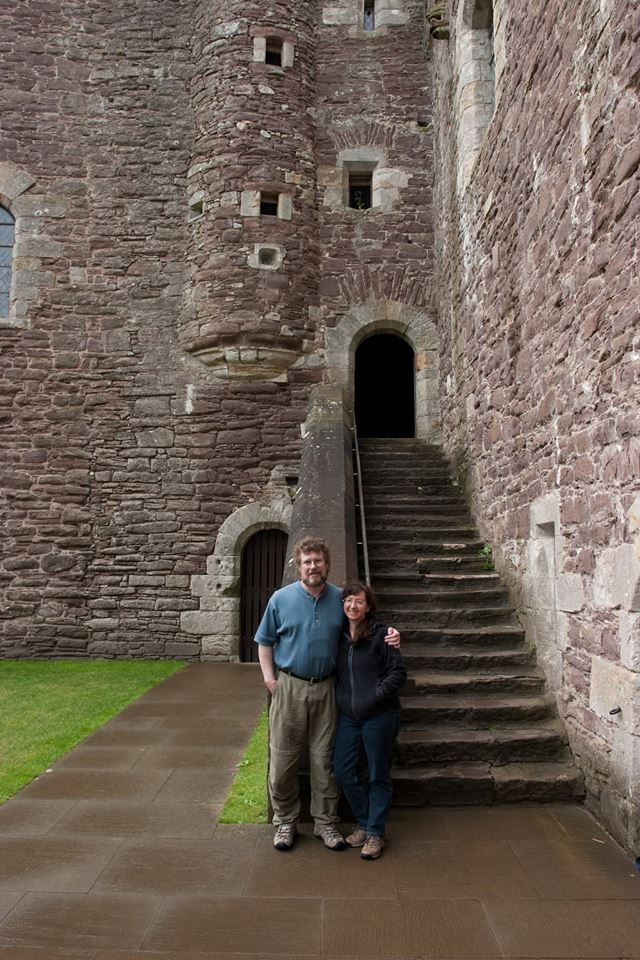 We had hoped for a video clip of them doing a Silly Walk...
But this will have to do instead - Fast Forward to 3:00 to miss inane intro -

MattsRadShow Video