Keith wanted to repay the hospitality shown by Trevor Reeves during his 2016

Big Trip Down Under



Trevor flew in from

Cervia

, stayed with Andrew & Sandra for 2 days, then hit the road with Keith

First Stop:- Bridlington Kite Festival: 6-7 May 2017

Website


Sewerby Field, off Sewerby Road, Bridlington, North Yorkshire, YO15 1ER
Hosted by Daryl Smith of the

Northern Kite Group


Organised by Jim Potts after Andrew Warner was inspired by a trip to Fuerteventura
---
Places of interest they plan to visit on their whistle-stop tour...


Beamish Open air Museum

+

The Angel of the North

+

Bamburgh Castle

+

Lindisfarne




Northumberlandia

+

Arria Major

+

The Falkirk Wheel

+

The Kelpies


Other suggestions were:-


Leeds Royal Armouries Museum

,

Jorvic Viking Centre

(York),

Cragside House

,


Alnwick Castle

&

Poison Garden

- Hmmm - it looks like being a busy week or so...

---

4th May 2017 - Go North Young Man, go North!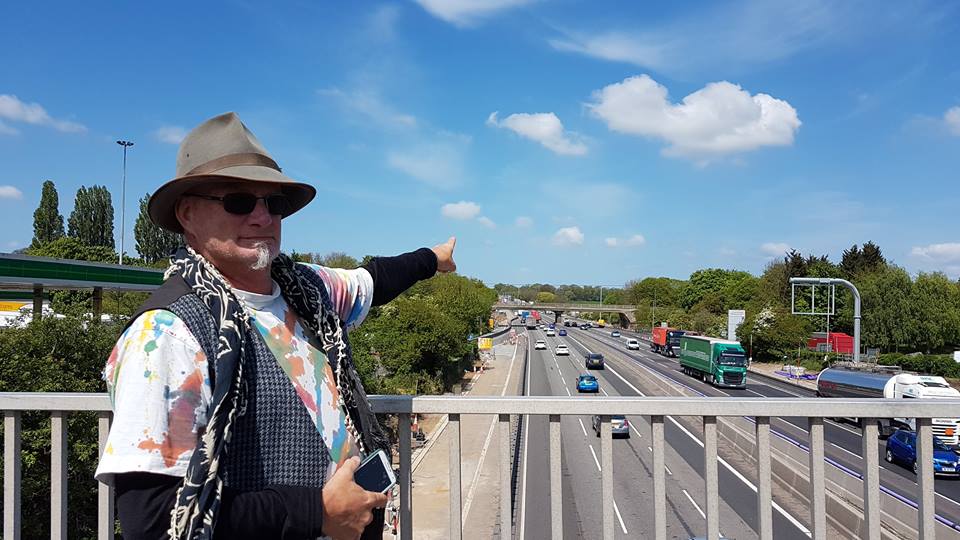 Finally... on the festival site at Bridlington - great view!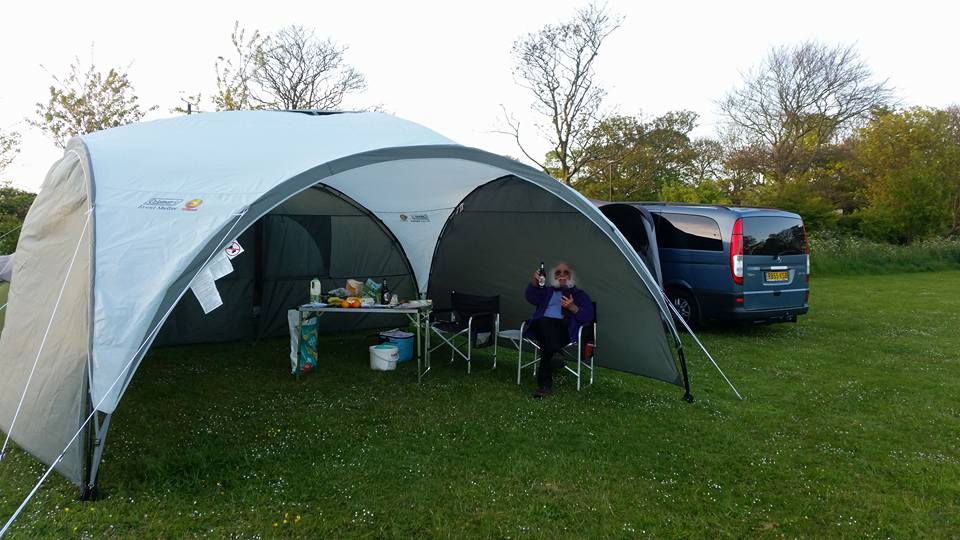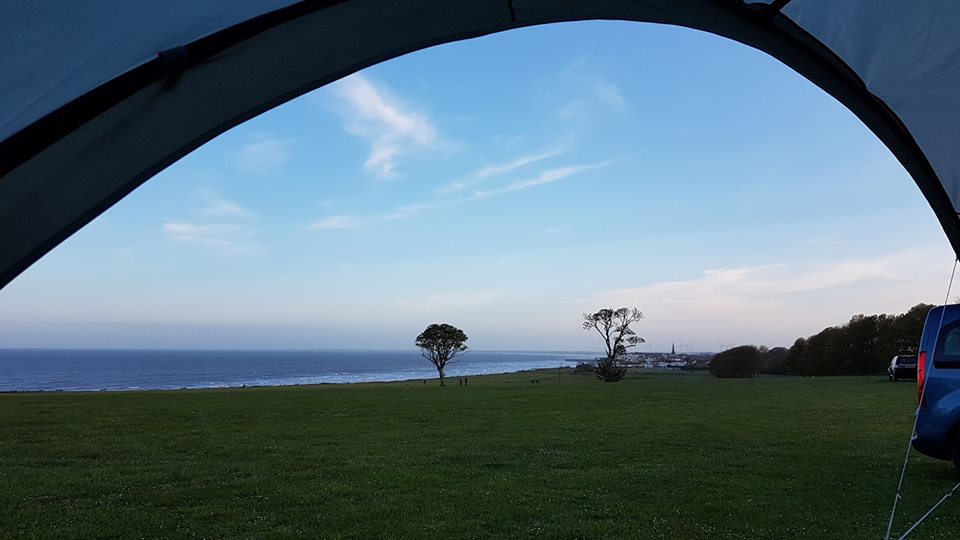 Brisk North-Easterly breeze - glad of the side panels - it's going to be nippy tonight!

It's a long way from Epsom, and the blooming chippy had closed by the time we got there!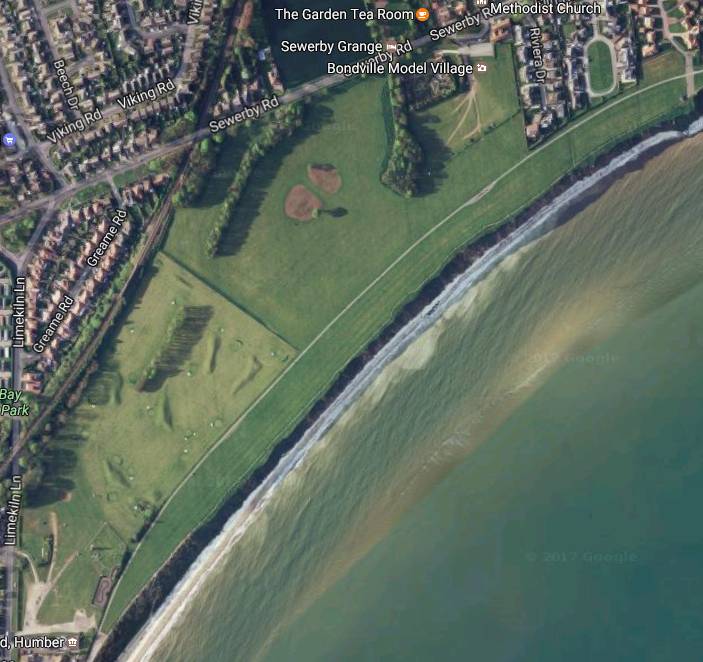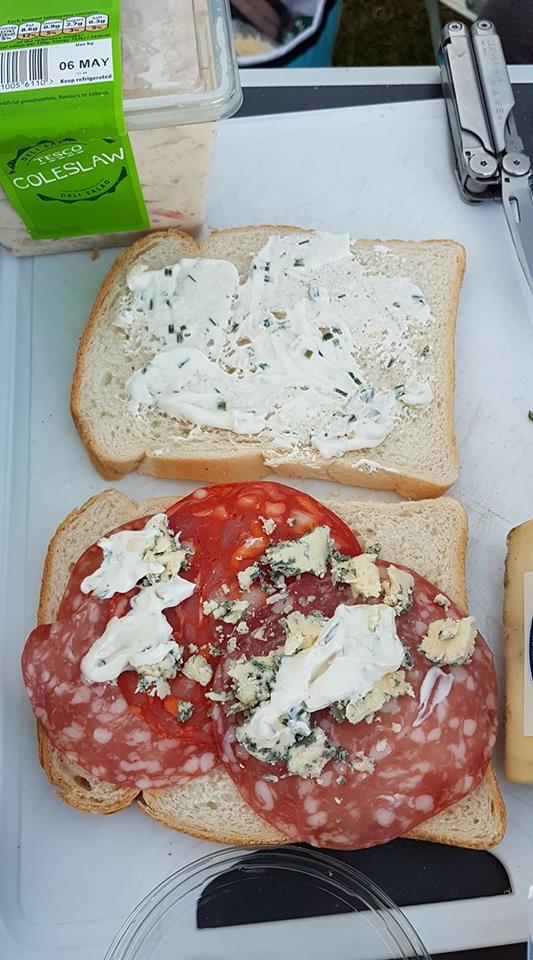 ---

5th May 2017 - Good morning from Bridlington!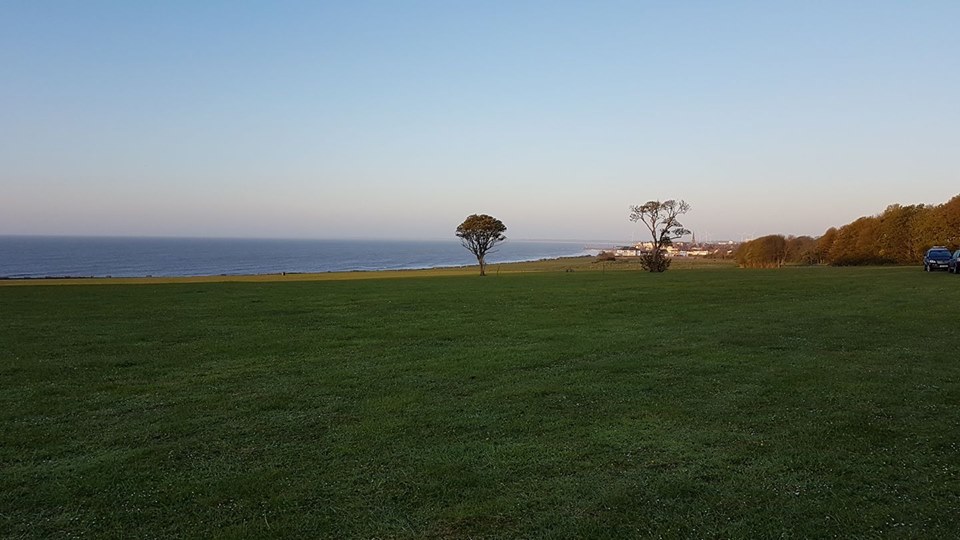 Need some thicker socks for Trevor so going to M&S

And guess what - there's a Wetherspoons a few doors away -

The Prior John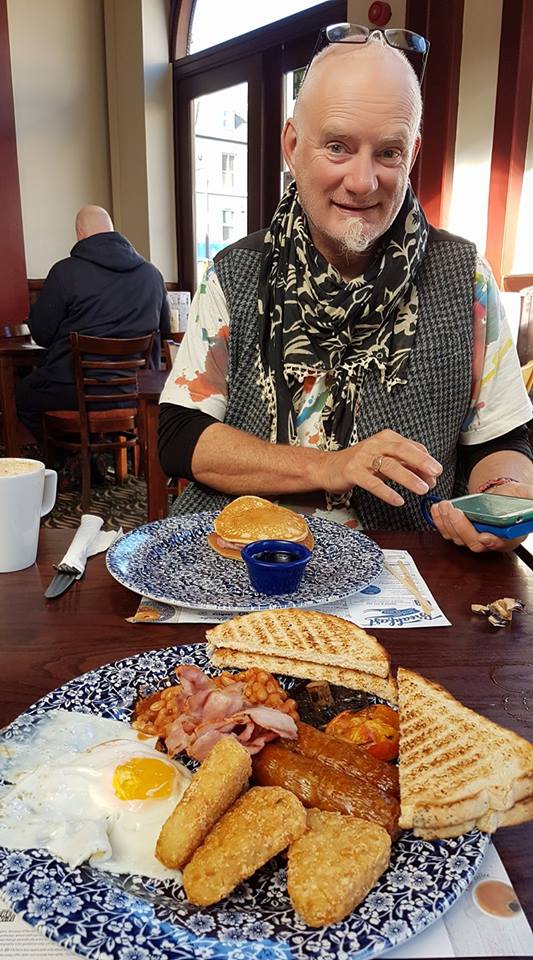 Trevor introduced to the Grumpy Old Gits tradition. He approved!

Thank you Will and Liam for letting us come to play at Sunny Bridlington!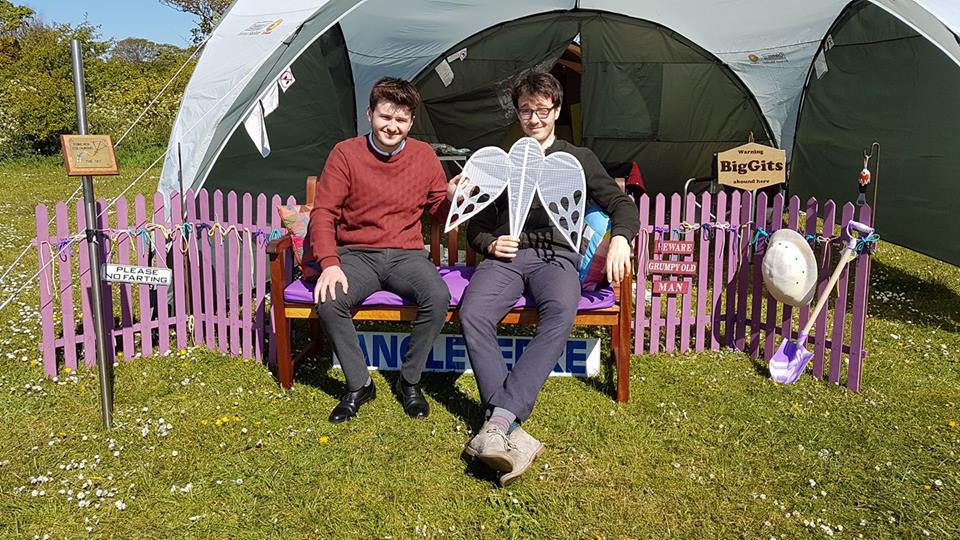 Andy and Steve also from Bridlington council - thank you for mowing the lawn for us!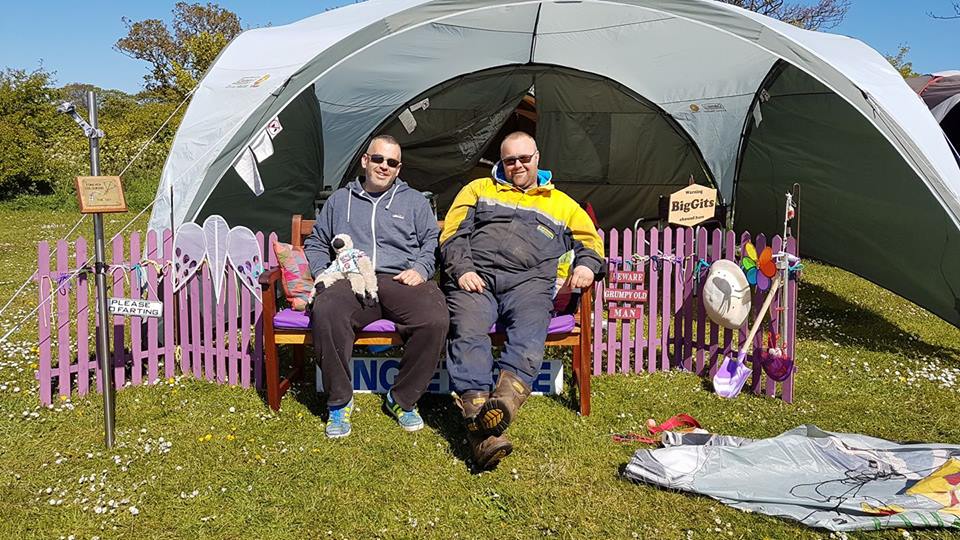 Trevor with Andrew Warner ~~~ Keith Procter, Bron & Big Ben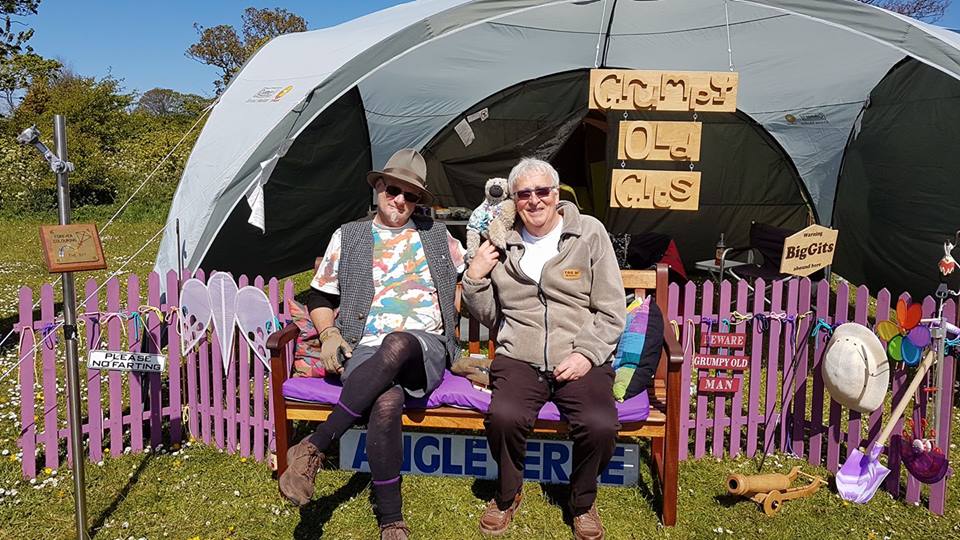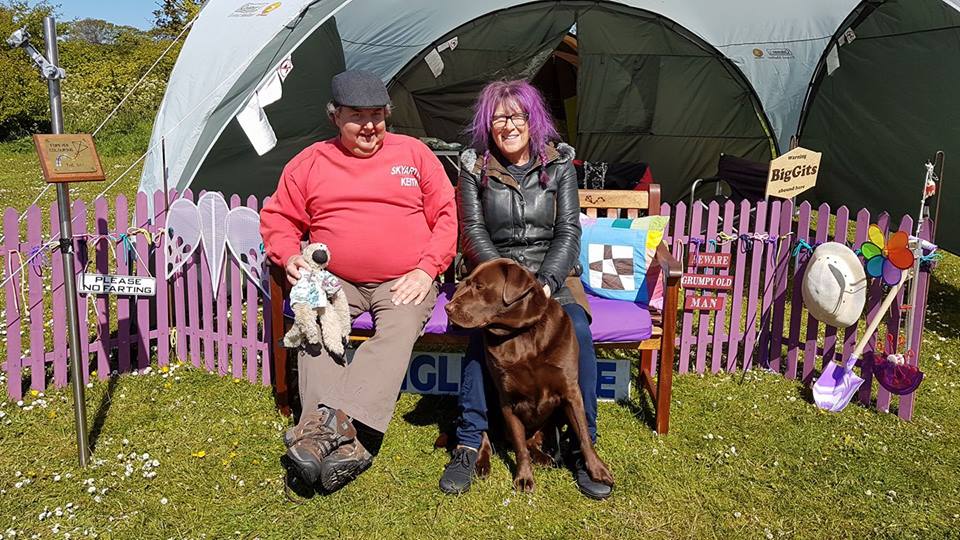 Hello Jan and Jim ~~~ Hello Jan and John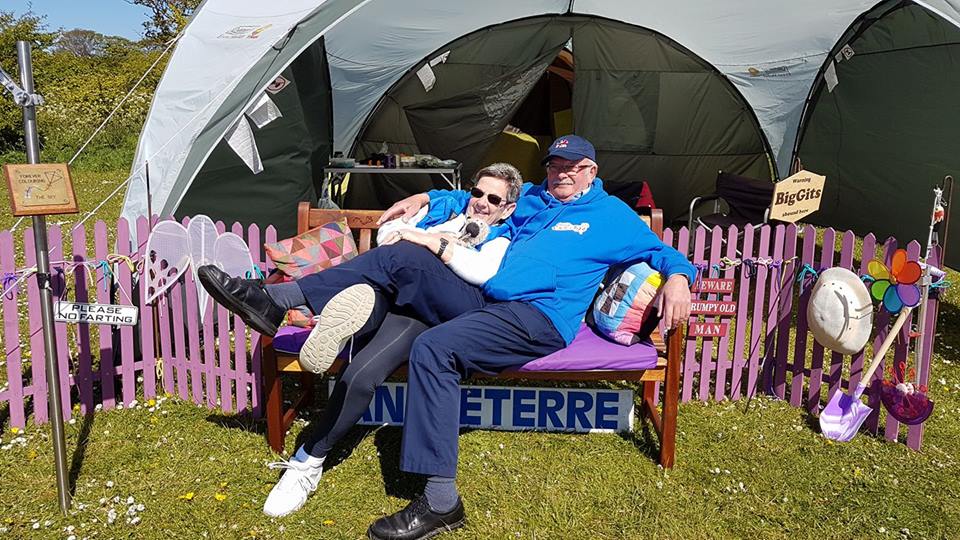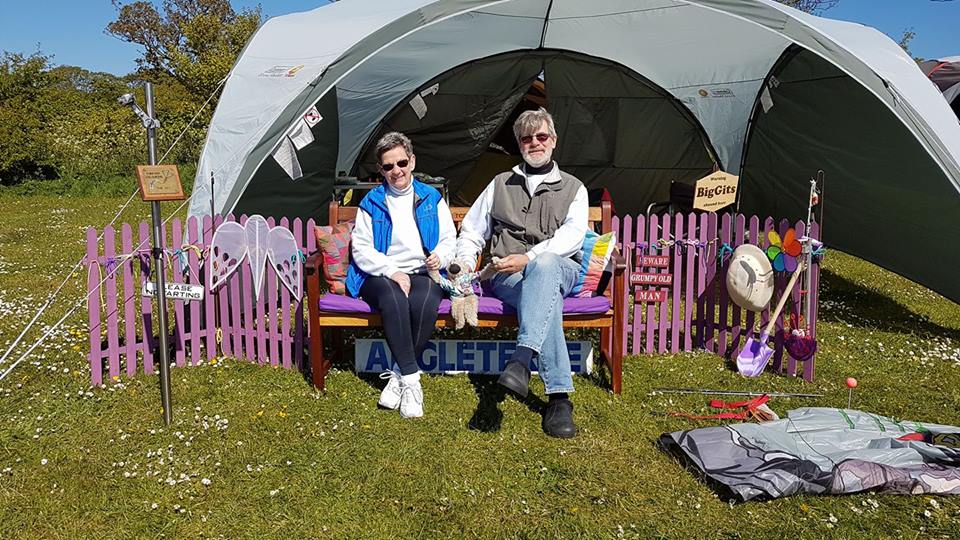 Craig, Ernie and Bernard ~~~ Shirley, Bron and Mags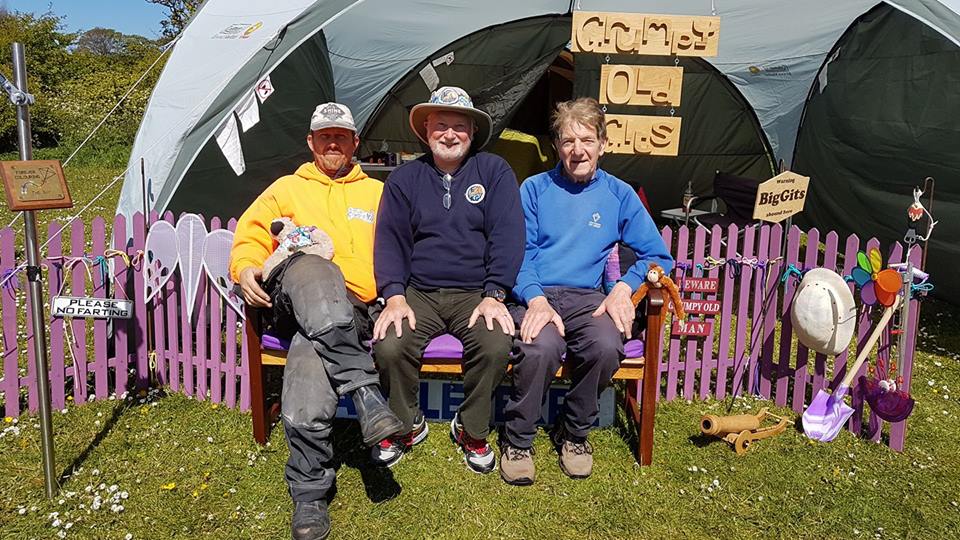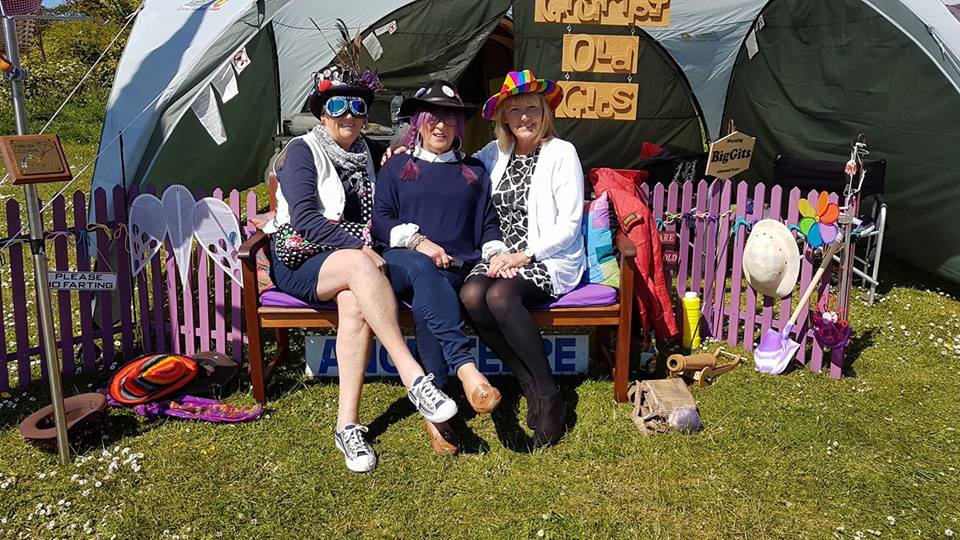 John, Rodger & Bernard: Stalwarts of the NKG ~~~ Trevor with Dave Bleasdale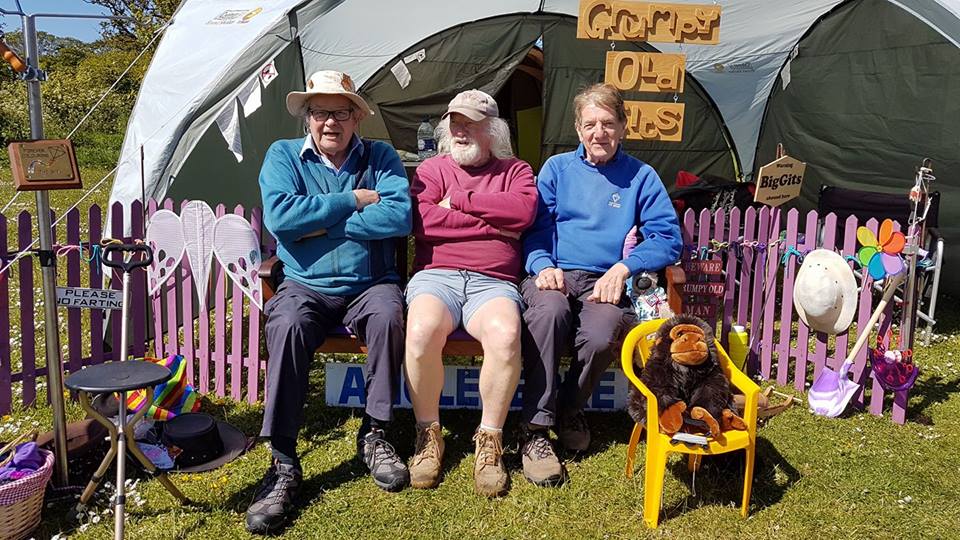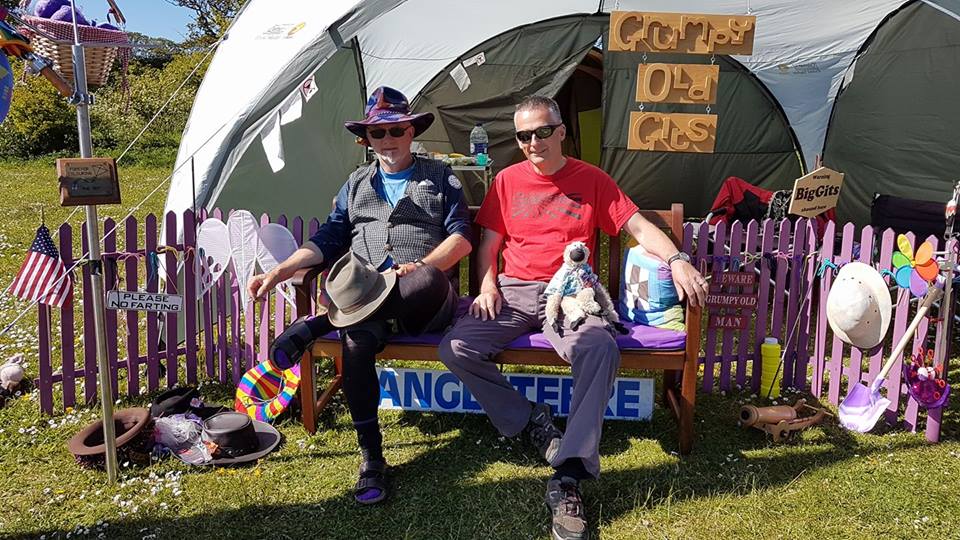 10:45pm - Gin and tonic? I don't mind if I do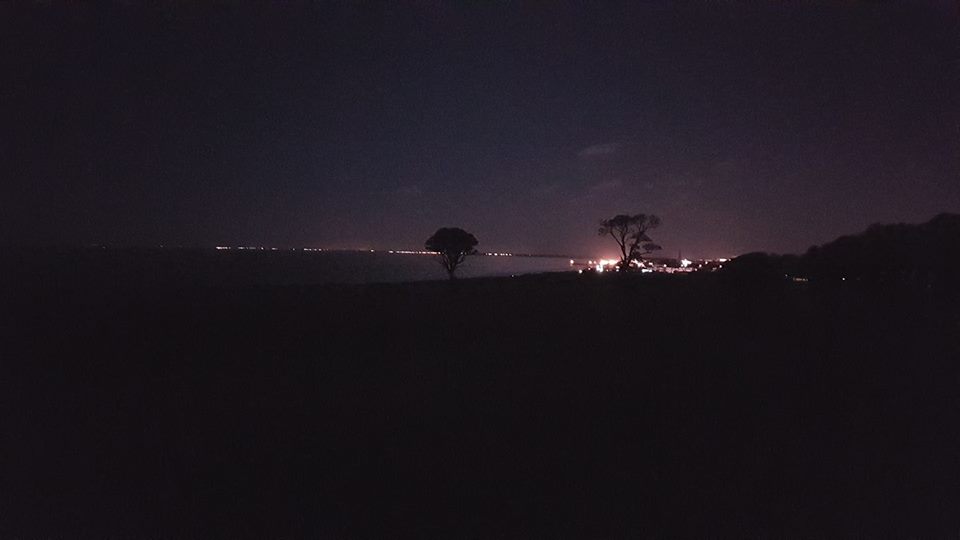 I have to say it was a long trip up to Bridlington, but I'd do it again next year.
What an incredible welcome

❤ ❤



---

6th May 2017 - BBC Forecast was chilly & breezy, overcast but mostly dry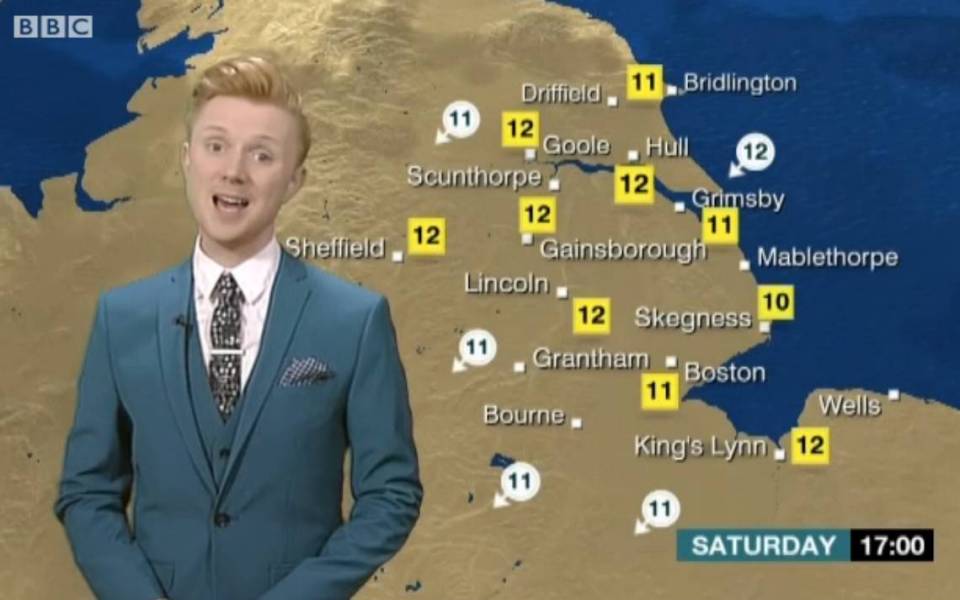 | | |
| --- | --- |
| This should have been a photo of Keith dancing round his Cadac stove, during the ritual preparation of al fresco GOG FEB - maybe he overslept - or had a Senior Moment? | |

And they're off!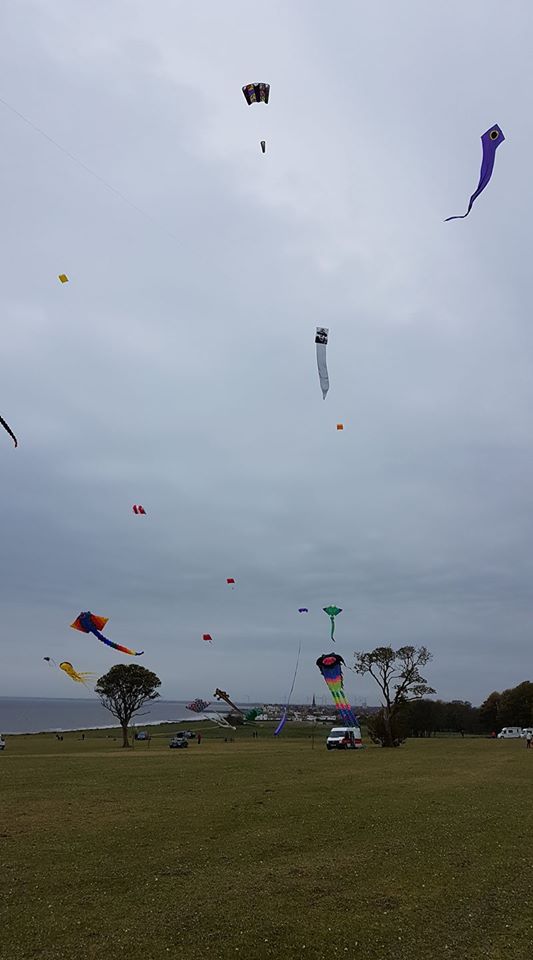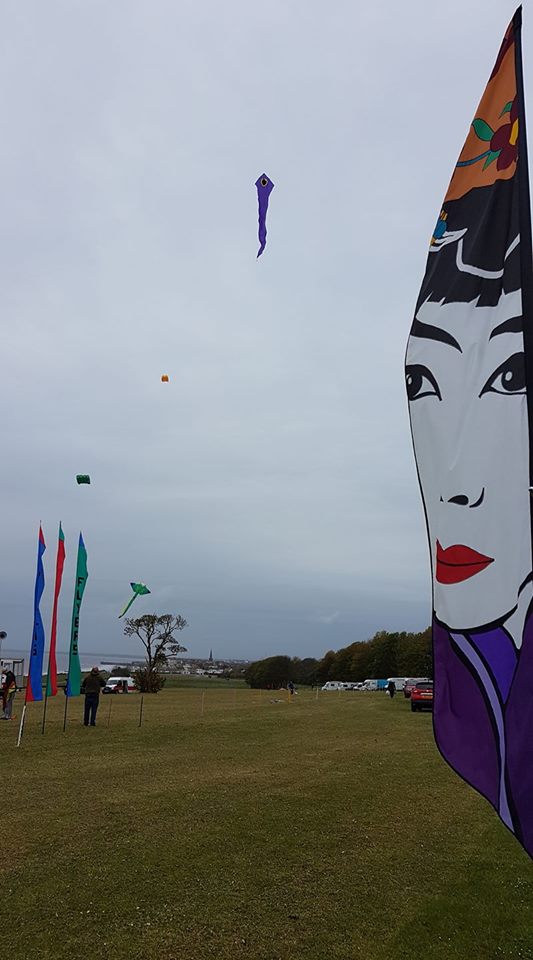 Andrew Beattie put on a splendid showing!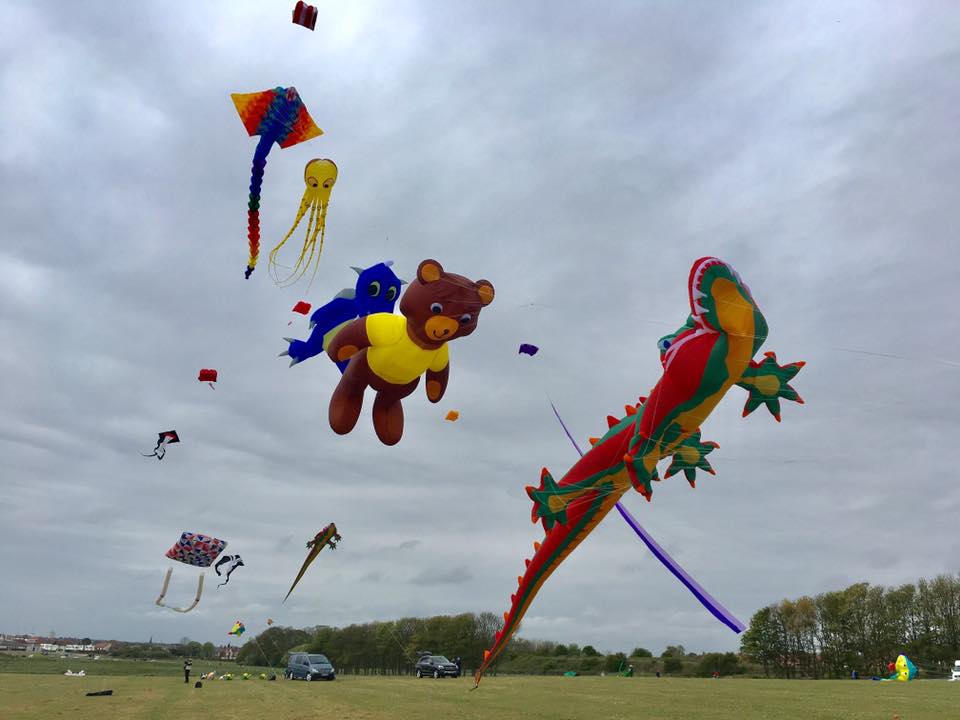 The following 2 photos by kind permission of Yorkshire Coast Radio - Thanks Very Much!

Why is it that apparently sensible young ladies want to pose with two Old Gits?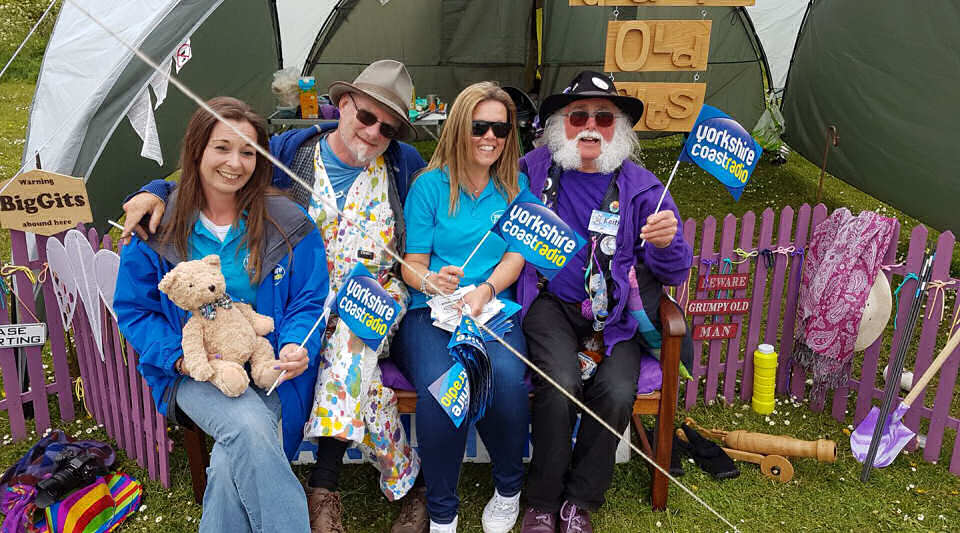 I do hope there are not any GOG words of wisdom to be heard on

Yorkshire Coast Radio


+ Parachuting Teddies

YCR Video Report on Facebook



Then there had to be the YCR GOG Selfie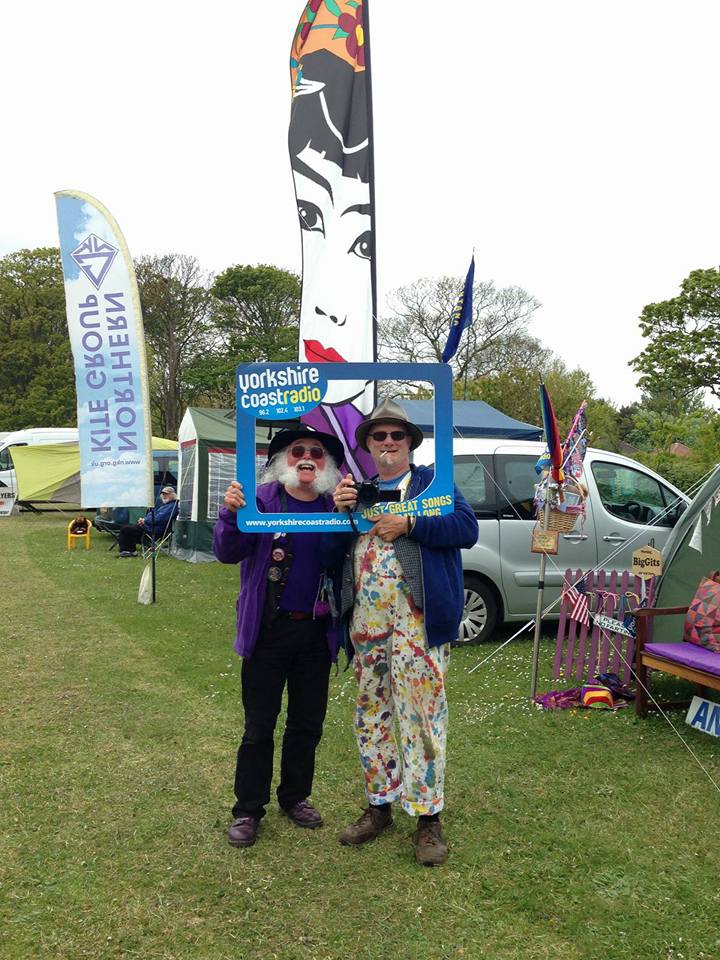 oh dear.... then there is the Trevor & Keith

Gin & Kites Video Show


and the

Keith, Gin & Minkey Video Show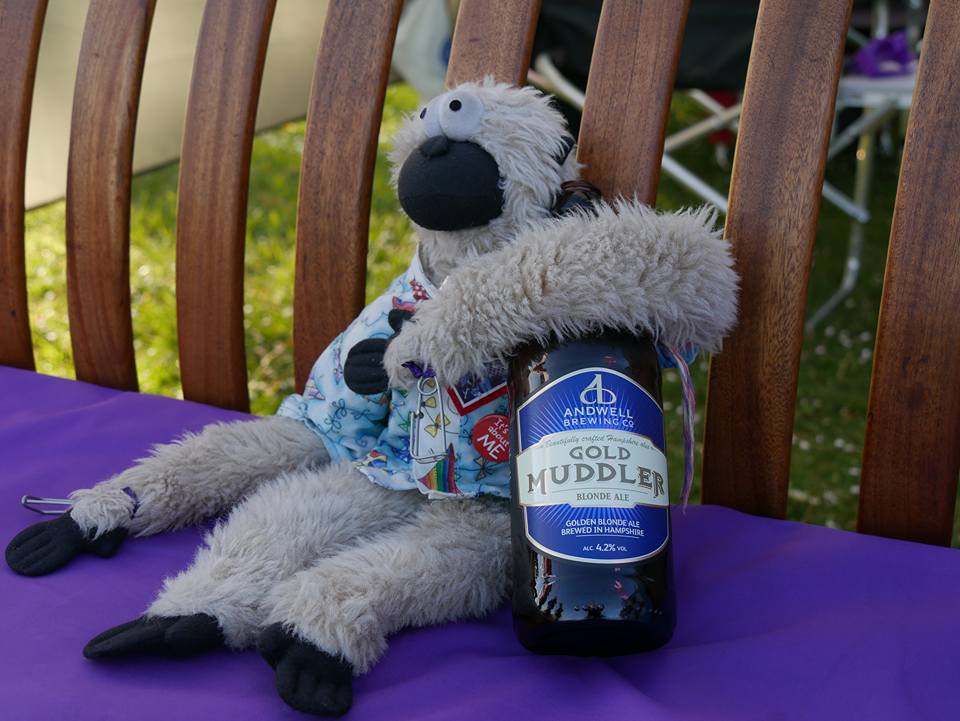 + Trevor's Photo Gallery of today all on

Facebook



---

7th May 2017 - It's CADAC time! Stand by for cholesterol download - or is it uptake?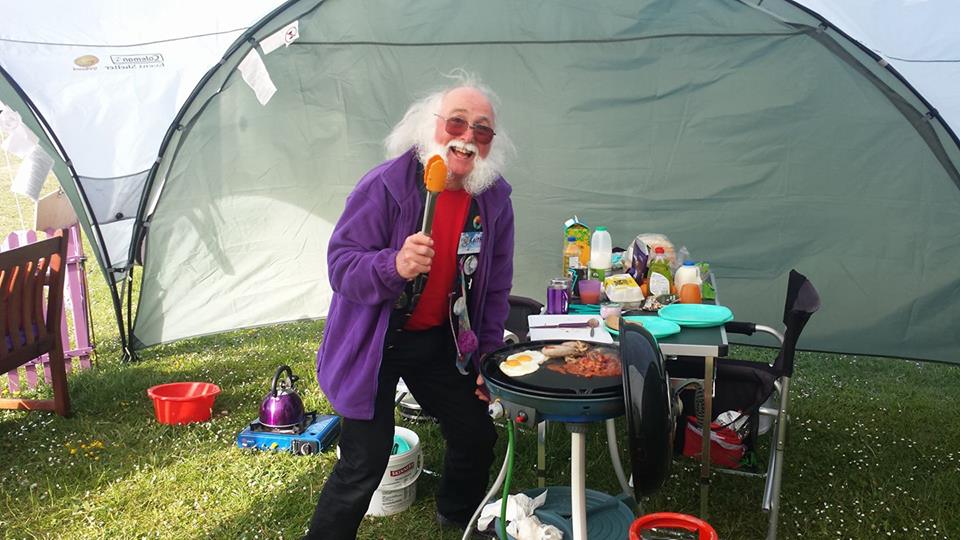 Keith says:- "Alan! Alan! Wish you were here!"



Fusion Rev Team

came along today with their spiffing new Rev B2's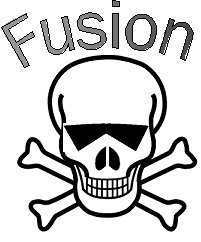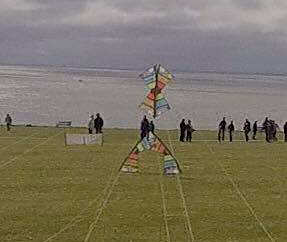 (hoping for a big photo here)

Then it was lunchtime and The Odd Couple found their way to The Ship Inn
Sunday Carvery £8.49 or £12.99 for a couple - full-on "Roast beef & Yorkshire"!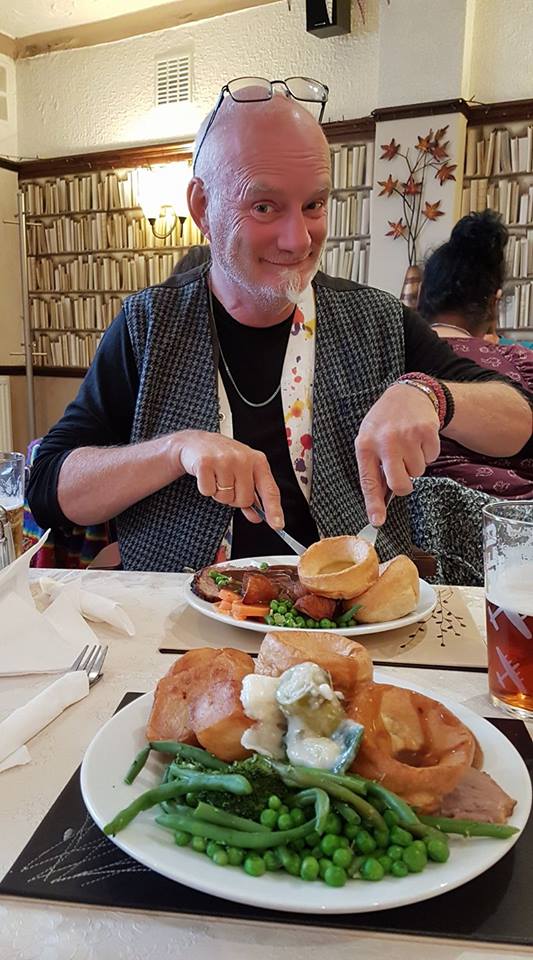 To give you an idea of the wide open and windswept look of the place today...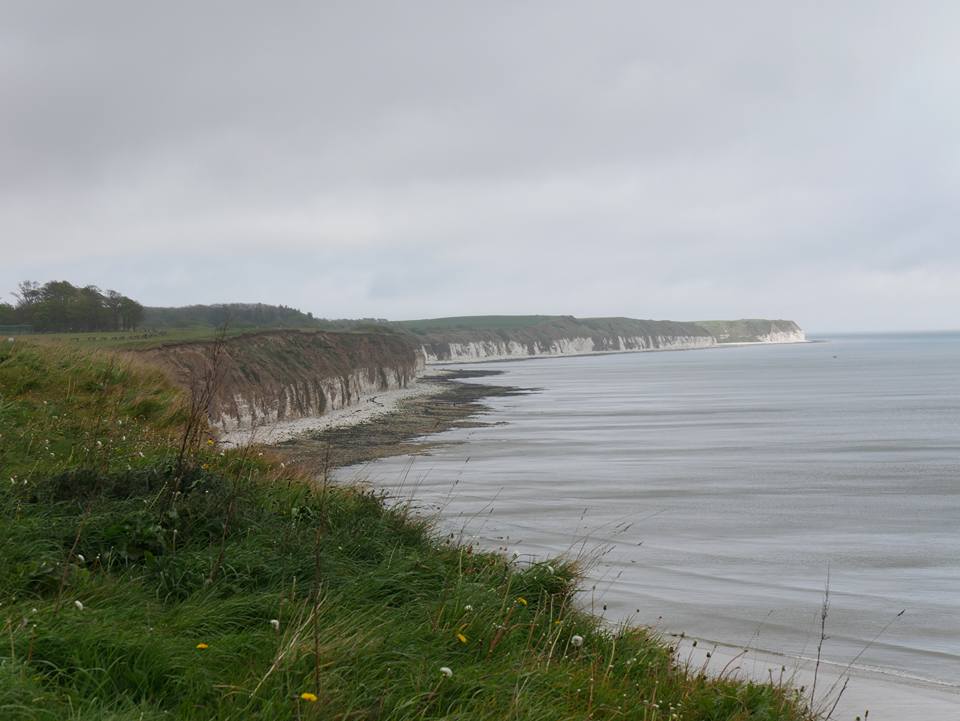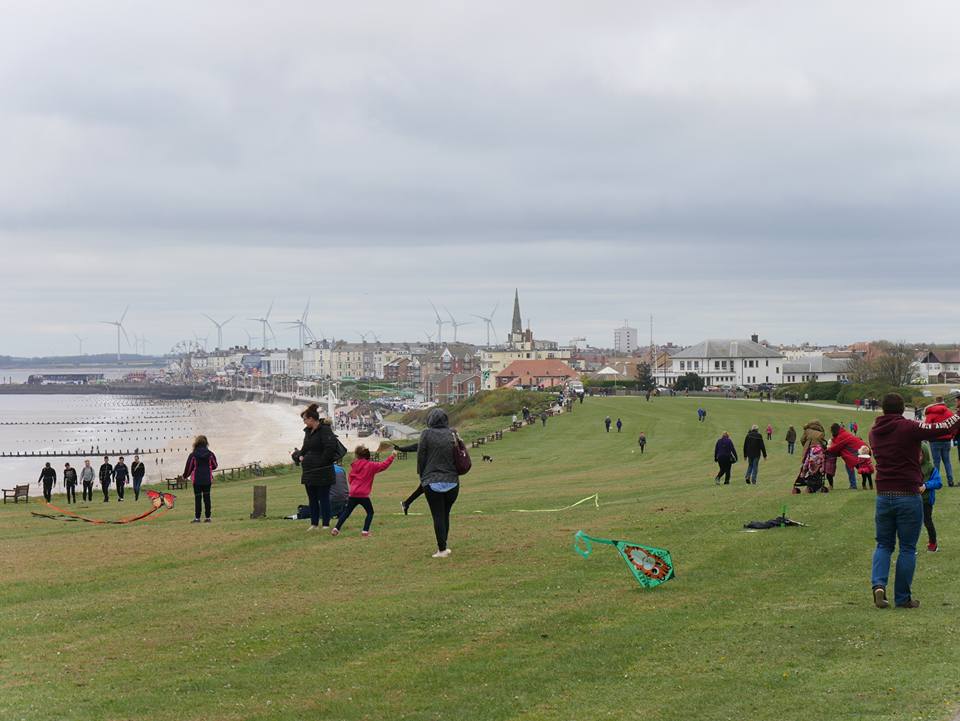 ---

8th May 2017 - Time to pack up and move on to Newcastle today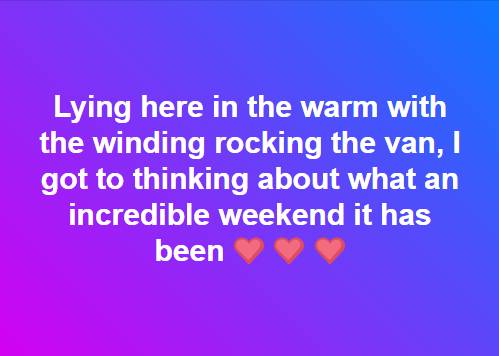 BIG thank yous to The Northern Kite Group, what a truly lovely bunch of people, so so friendly,
just hope I can remember all your names ;-)
Thank you to Bridlington council for allowing complete strangers to come into your town
and have such a wonderful time.
Thank you to all those lovely people from Bridlington and other parts who took the time
to come over to see the kites and make our days here so special.
And finally thank you Trevor for sorting out my friends request list :-)

So, watch out Iain Ball and watch out Newcastle - The Travelling Wilburys are on their way
- after Cadac FEB and breaking camp, of course - Not pretty but very tasty

❤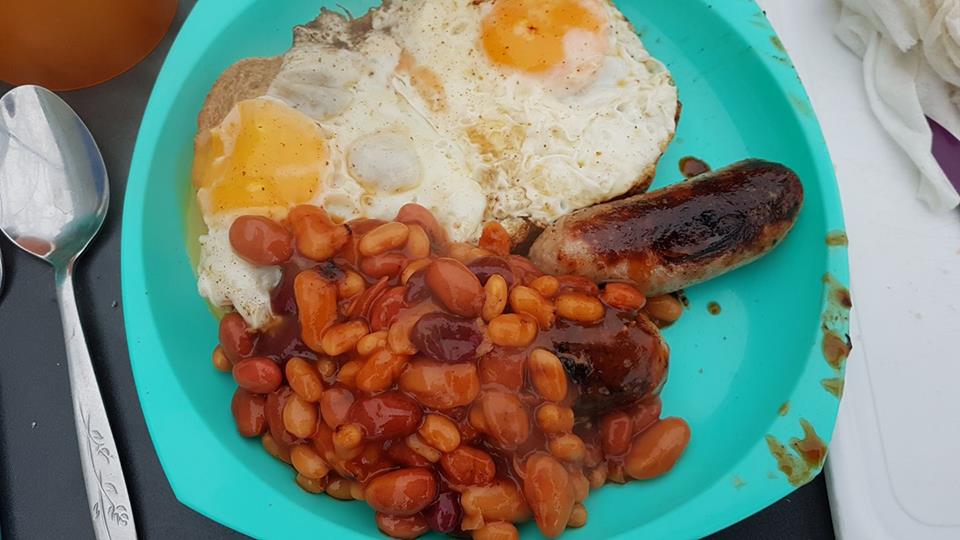 First stop: Flamborough Head Lighthouse - Ffffffrrrrrrrreeeeeeeeeeeezzzzzzziiinngggggg!
But never a shortage of benches in Yorkshire :-)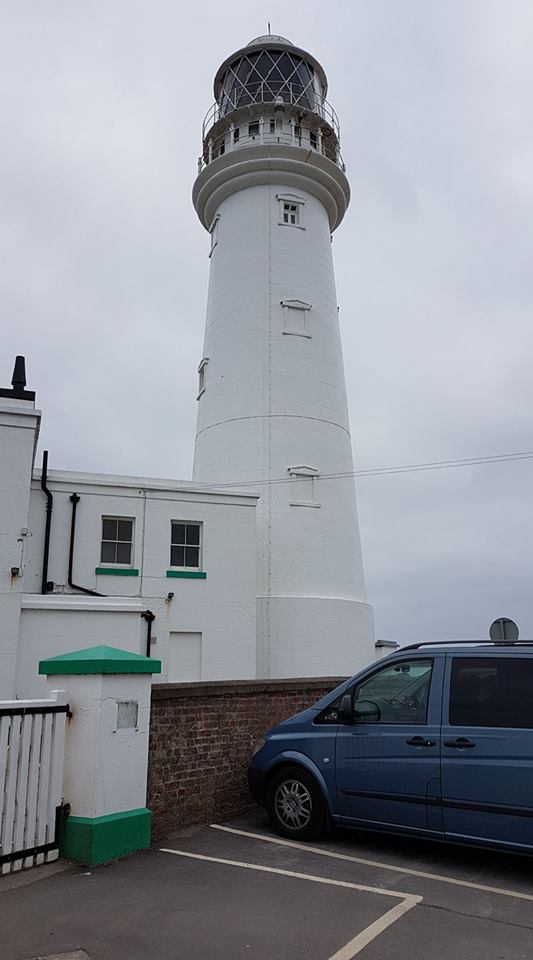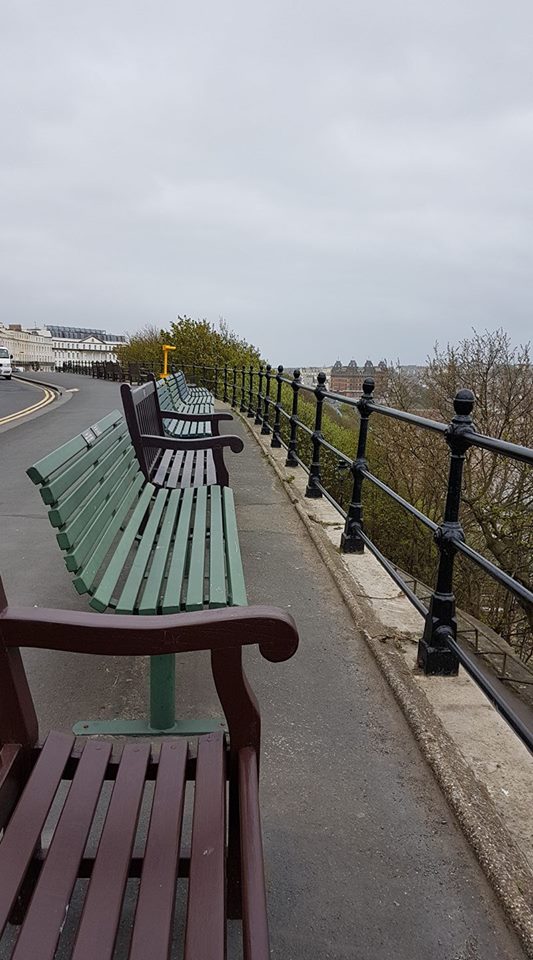 Time for a midday brew with Chocolate cake - and a little muffin always helps!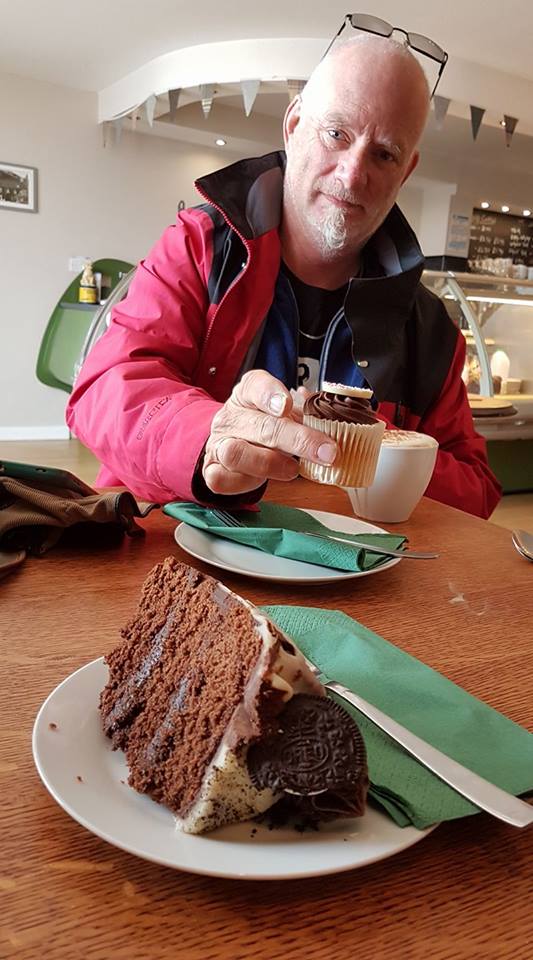 Onward, ever onward - Newcastle or bust!

---

9th May 2017 - Tyne Bridge, Newcastle - waiting for breakfast by

The Quayside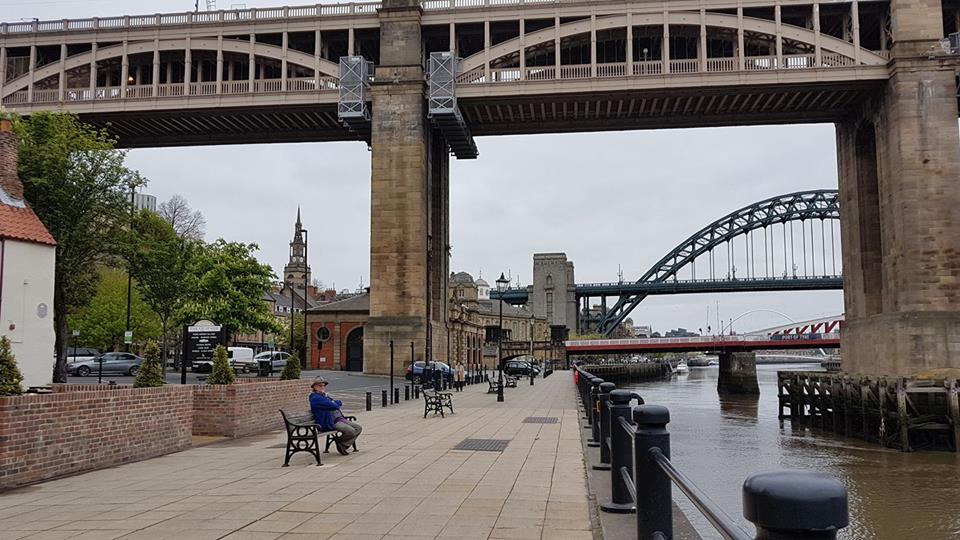 Bamburgh Castle - Fit for a Git - as seen on TV & film -

Wiki Link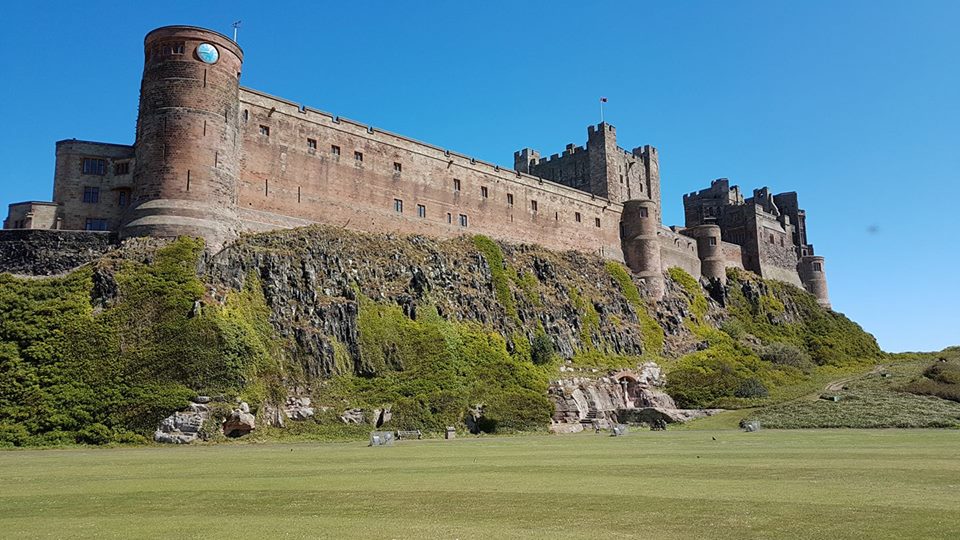 Keith hoped to be at

The Falkirk Wheel

and

The Kelpies

mid afternoonish
Karen Scott waited for the 2 Old Gits to appear... then look what happens!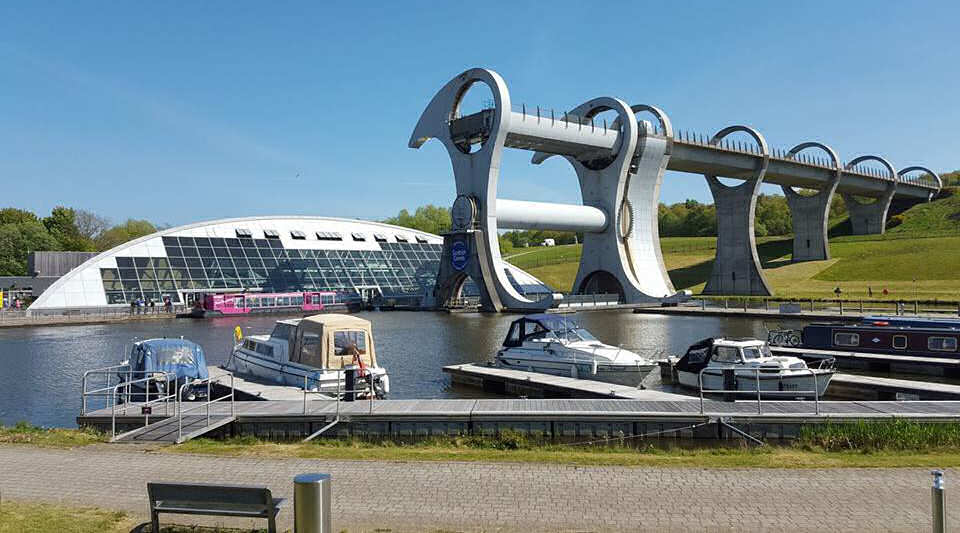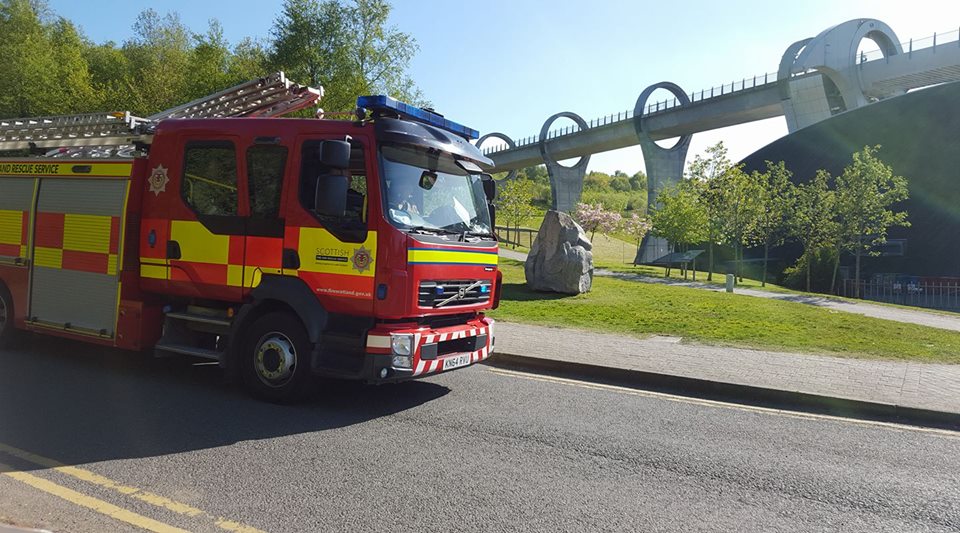 We were all very worried when we heard that Keith failed to sample this pretty thing!
Could he be ill? See for yourself -

Boe Gin Website






Then to the

Beancross Restaurant

- more food - and waited for dark...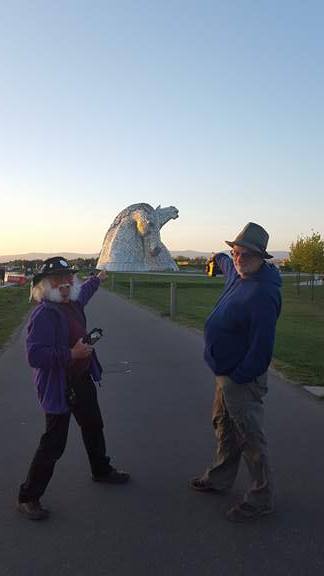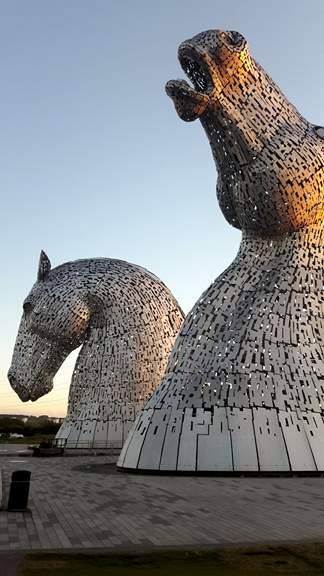 Hoho - so this is what they were waiting for - very pretty - in so many ways!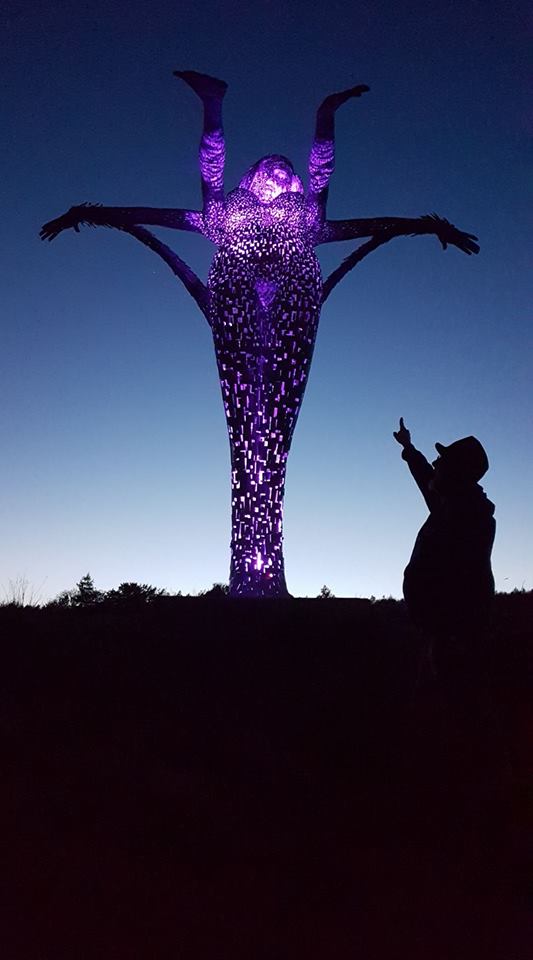 Then off to the

Cumbernauld Travelodge

for a G&T nightcap!
---

10th May 2017 - Just looking for breakfast and then a picturesque route through the Lakes
via Keswick and Derwent water en route to Morecambe Bay

At this point there should be a glorious close-up of K+T FEB
- but is there? NO! AND NO APOLOGY!

Pausing for a brief lunch break they were delighted to find a proper "Healthy" menu...
which we believe they struggled with, after first crying "No! No! No!" - (humbug)


well... maybe the "Roast Beef Yorkshire Pudding Wrap" offended their sensibilities?

Water, water everywhere...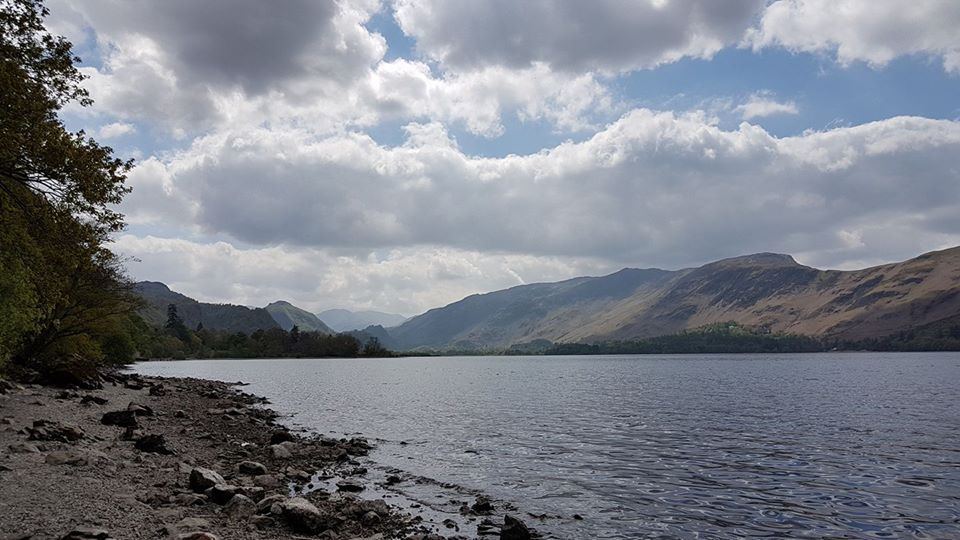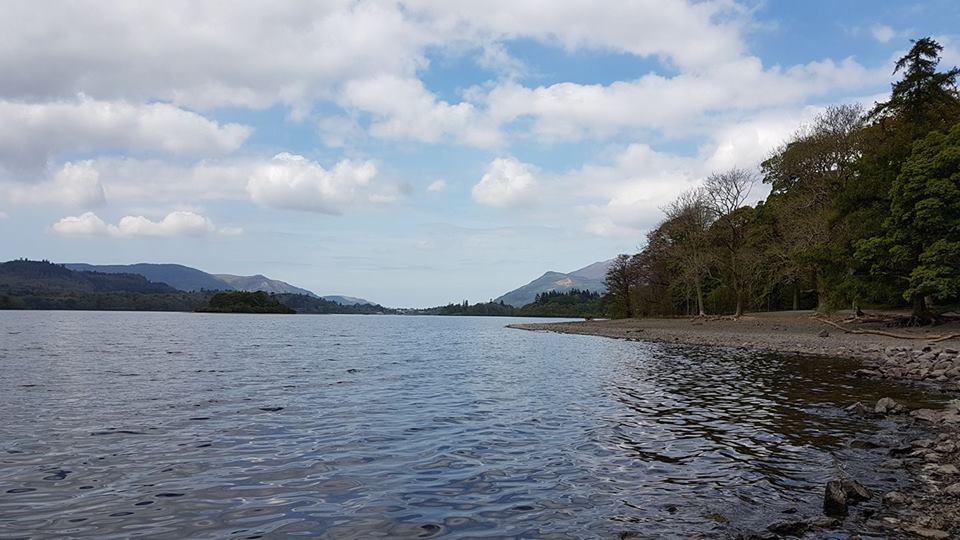 Two Grumpy Old Gnomes - but why...?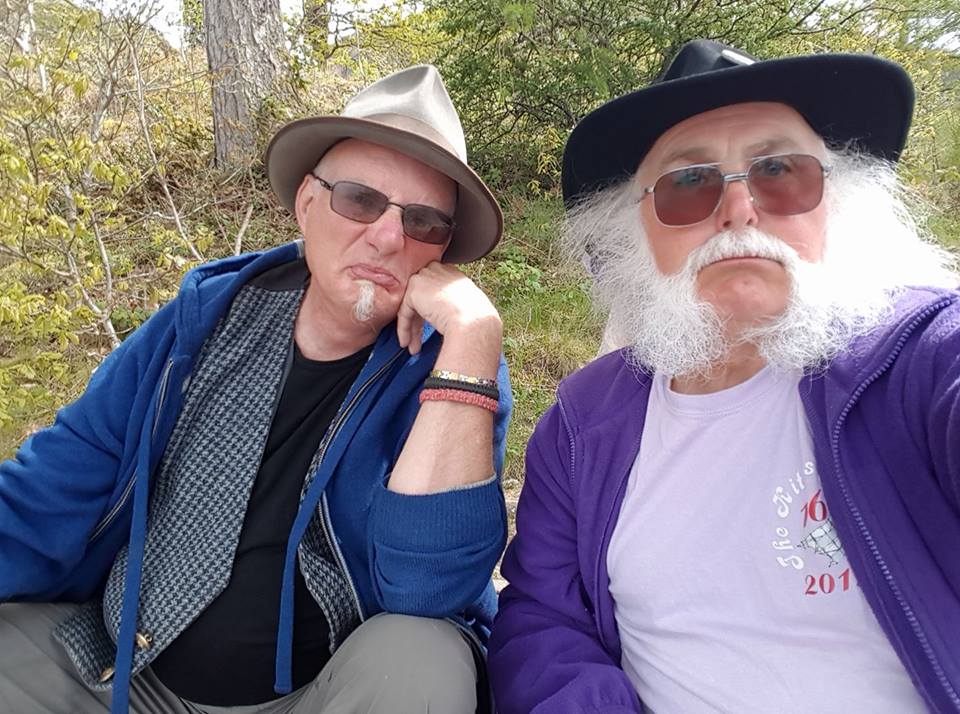 Well, they got there in the end - Eric & Ernie & Soo in

Heysham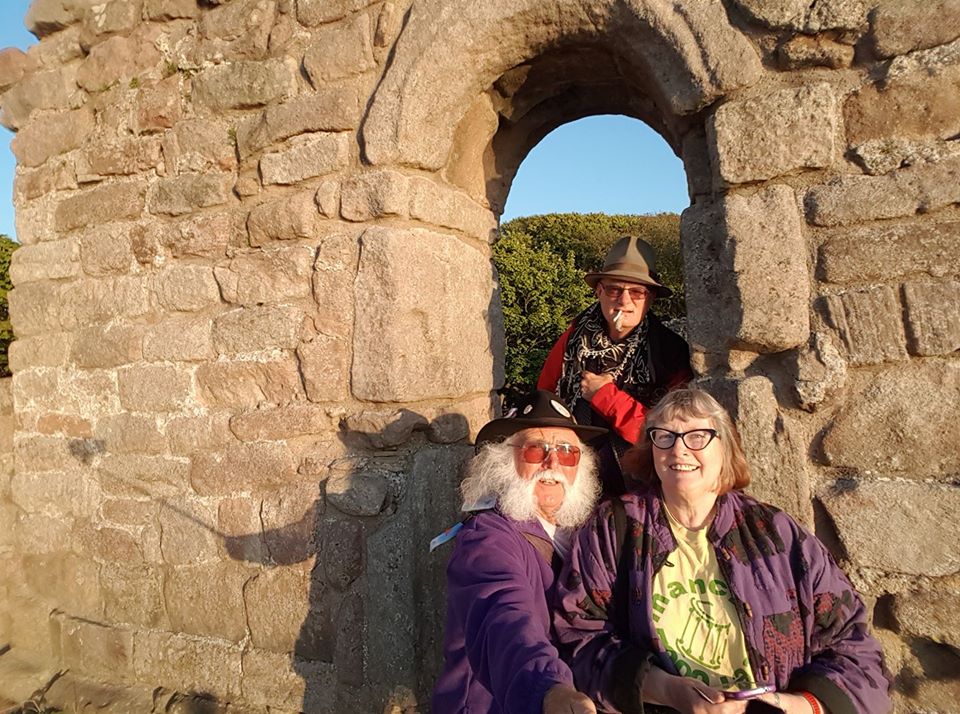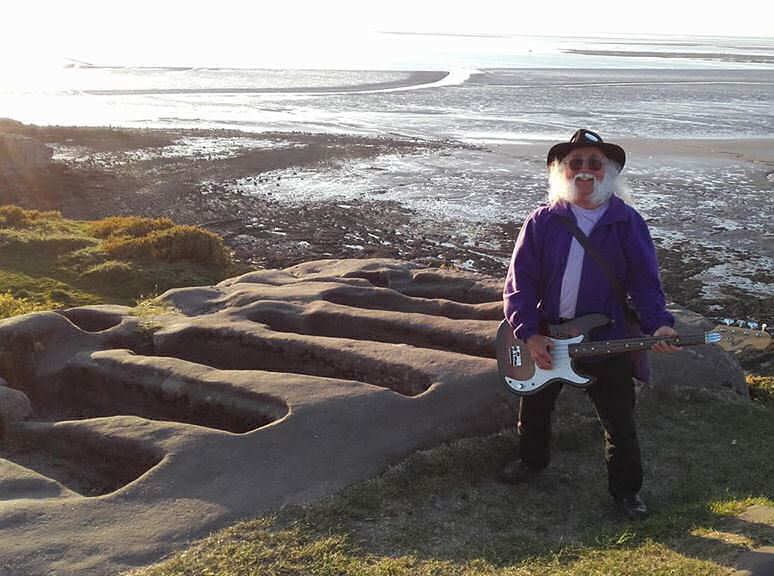 ---

11th May 2017 - First stop

Rita's Cafe in Morecambe

for a proper Lancashire FEB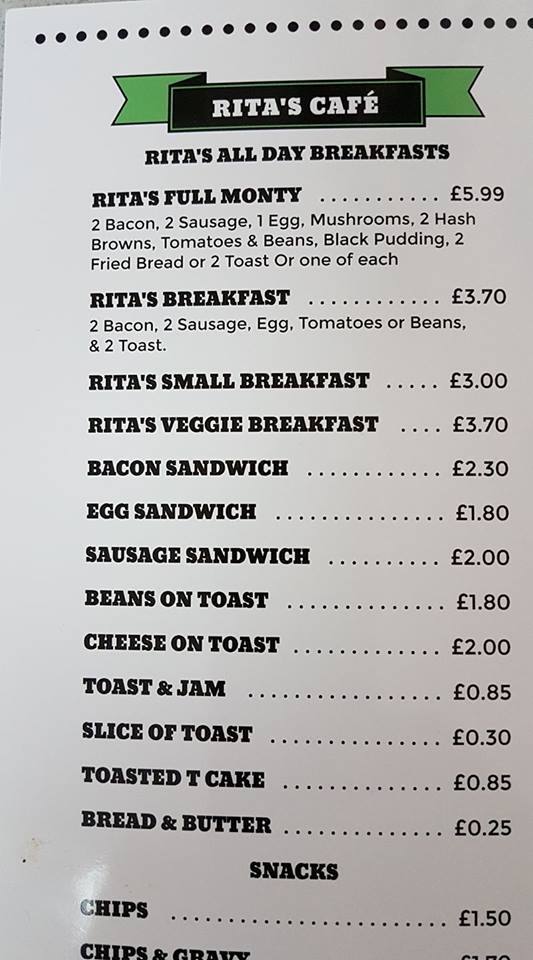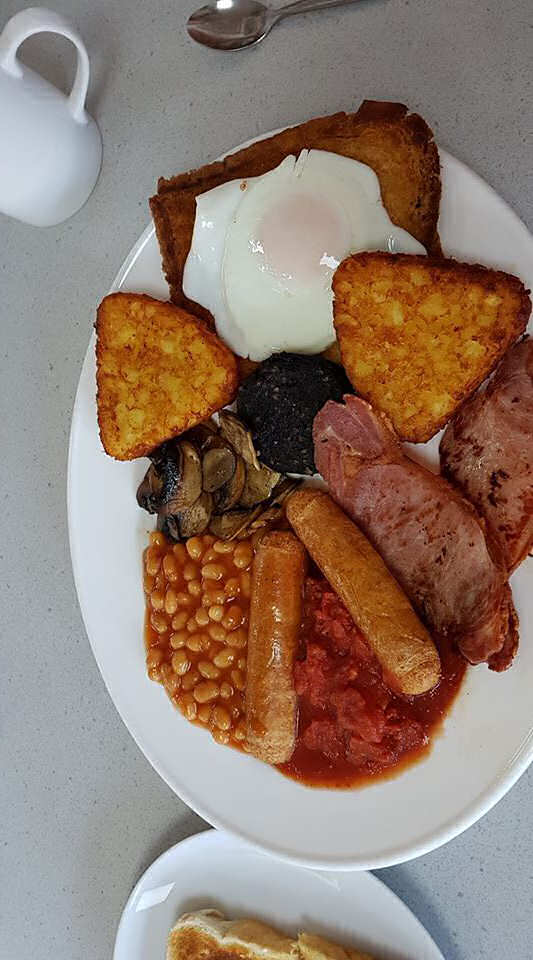 Then off to Chester to see

Morgan's Mount

and the

Cathedral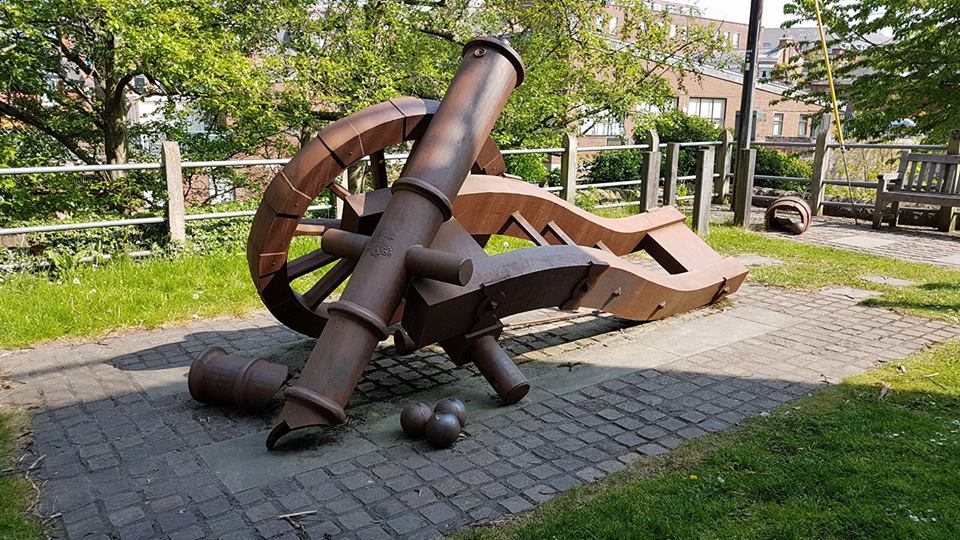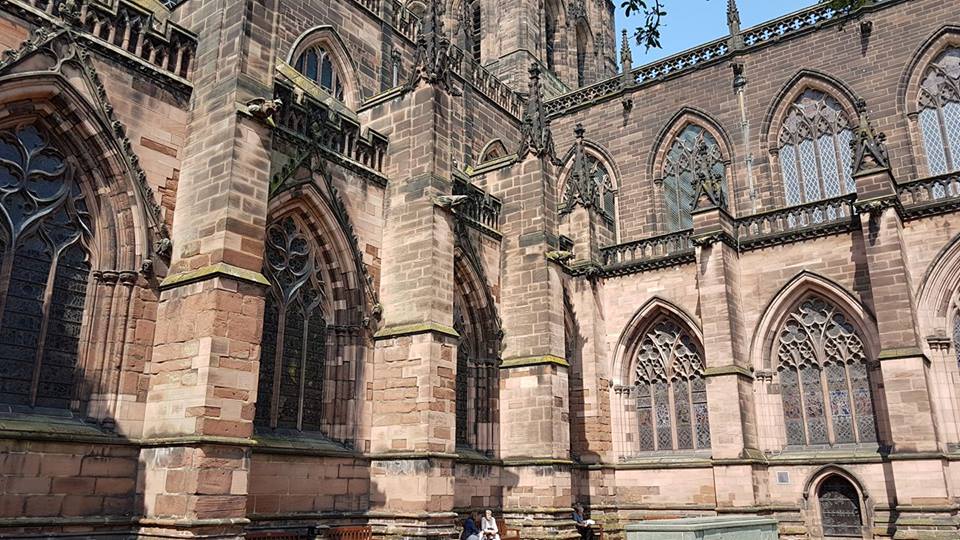 Well - that's quite enough excitement for one week!
Time to head for home and a meal out tonight in Epsom...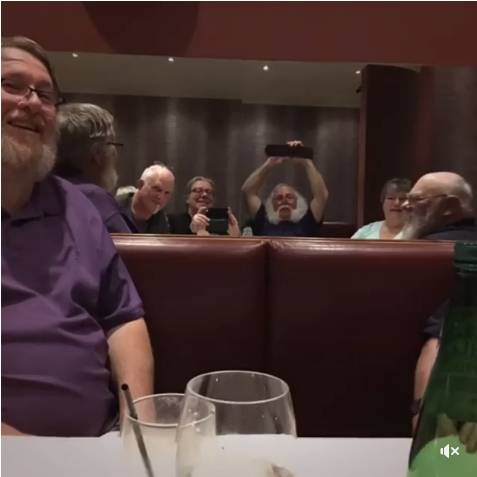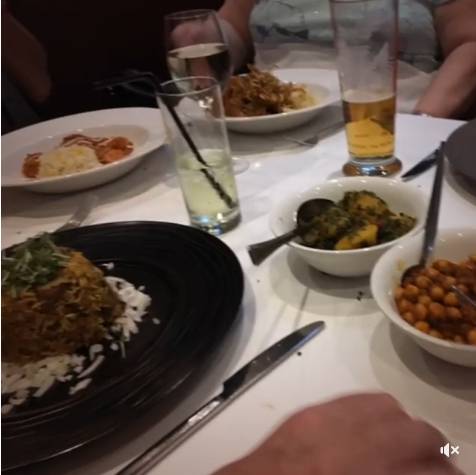 Facebook Albums:-

Keith Boxall

+

Sarah Bindon

+

Everybody!