Here he is with Alan, knocking back a mug of char after FEB at Wetherspoons in Basingstoke Old Town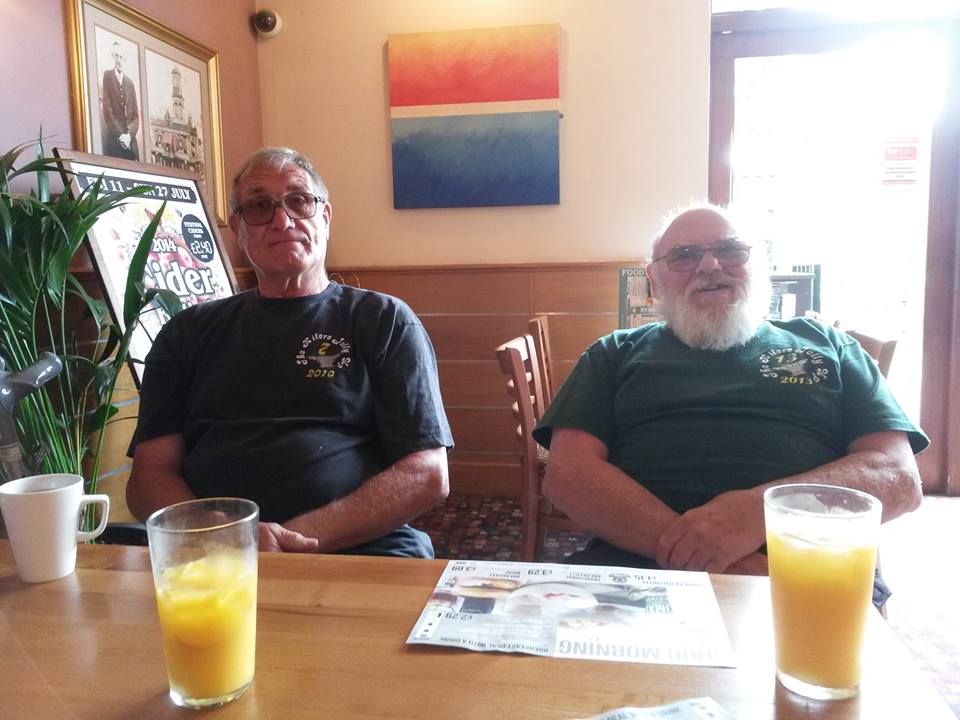 and staying resolutely TT while the Gits quaff ale after a hard day on the flying field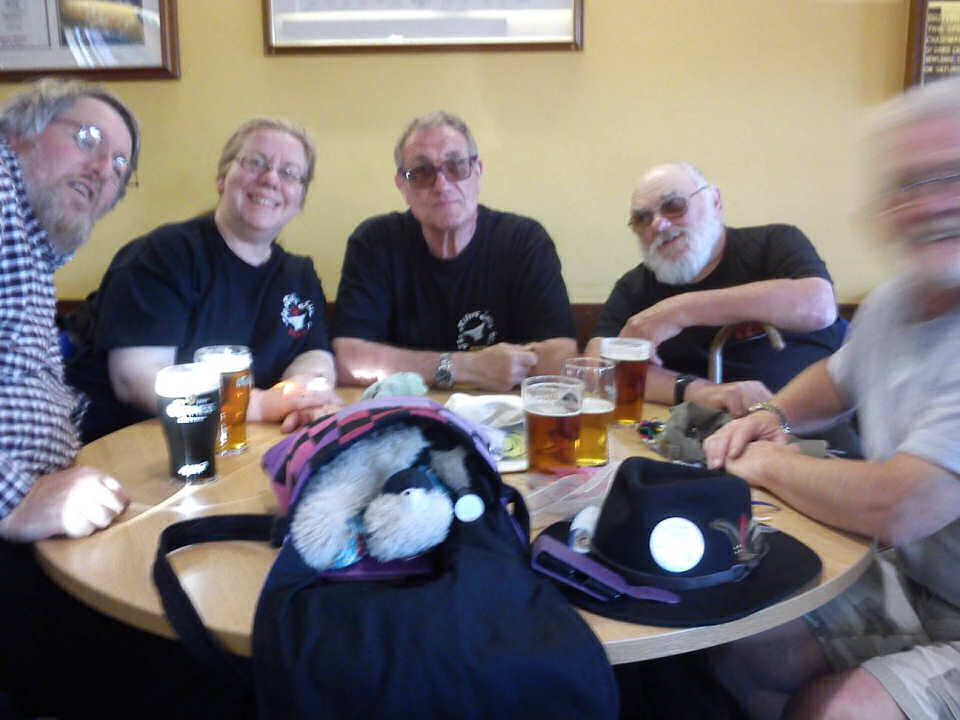 Enjoying a swift half at Basingstoke KF 2012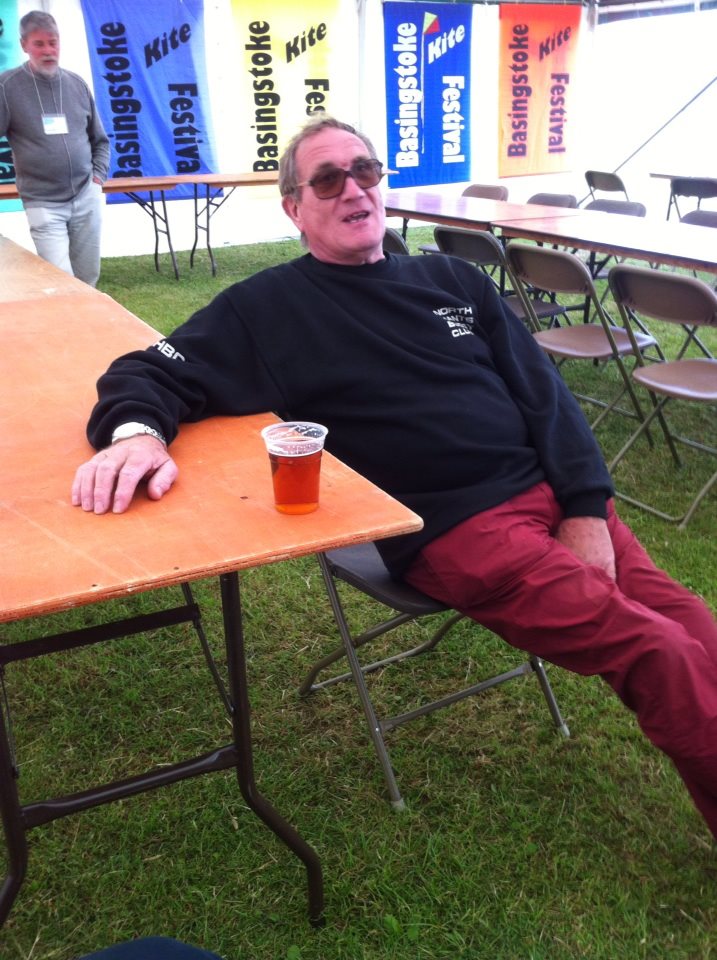 Flying a Skydancer kite with the inventor David Davies in August 2003.


David spoke very highly of Les, and said that he spent many hours flying with him!



Skydancers over Windsor Great Park

- video of Con Engels by DD
---

April 2016 - UPDATE
After a fall at home, Les spent several weeks in hospital and is now resident here: -

Aronmore Residential Home, 64-66 Hallowell Rd, Northwood HA6 1DS
Tel. 01923 825940

If you are able to visit him there, please do so, but we suggest you phone them first.

---

1st May 2016 - Keith and Alan paid him a visit
They delivered his JU18 T-shirt, a GOG mug, a GOG feather and a tin of GOG mints.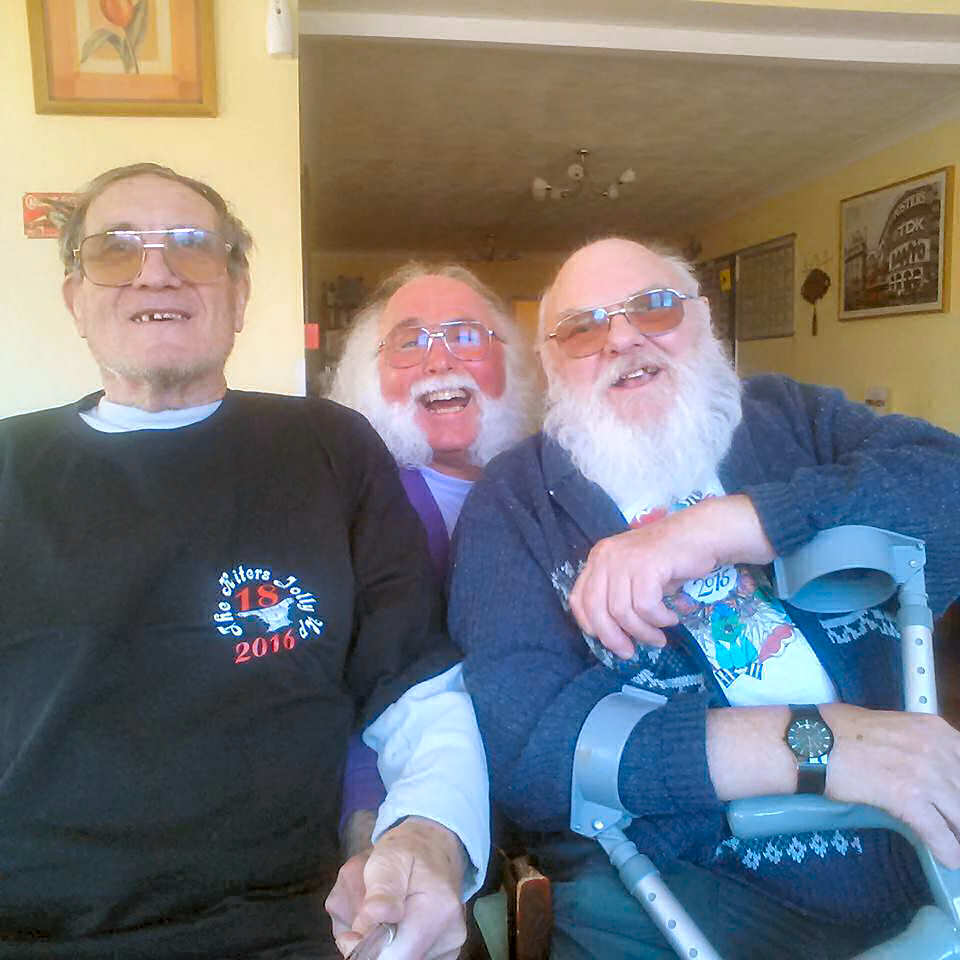 They also took a laptop to show him the

Facebook Photo Album

done by his friends.

The plan is to print these photos and put them in a photo album for him to keep,
and we hope that his friends will continue to send him photos by post, to add to that album.
---

3rd July 2016
Keith & Alan O visited Les again in Northwood - sad to report they found him
more confused than on their May visit, and there was talk of him being moved again.

3rd March 2017
Keith had a call from Les's nephew (his only known relative) to say that Les had deteriorated
to the point where he needs to stay in a secure unit. This effectively means that there is no
further chance for his friends to visit him. We are all very sad about this.

12th June 2017
We are all saddened to hear that Les passed away at midday today.
Our thoughts are with his nephew Stephen, and his ex-wife Kate who was one of the last people to visit him.

---
FUNERAL ARRANGEMENTS
Wednesday 28 June at 2:00pm - Islington and Camden Crematorium, 278 High Road, London N2 9AG
Then afterwards for the wake at Stephen's house - 34 Leonard road, Chingford, London E4 8NE
Dress code = full kite festival regalia (extra LED sets for hats are available on the day)

N.B. if you cannot make it there, please let Keith have any stories, anecdotes or fond words of farewell that you would like him to pass on to Stephen, to be read out at the service if he wishes. Thank you!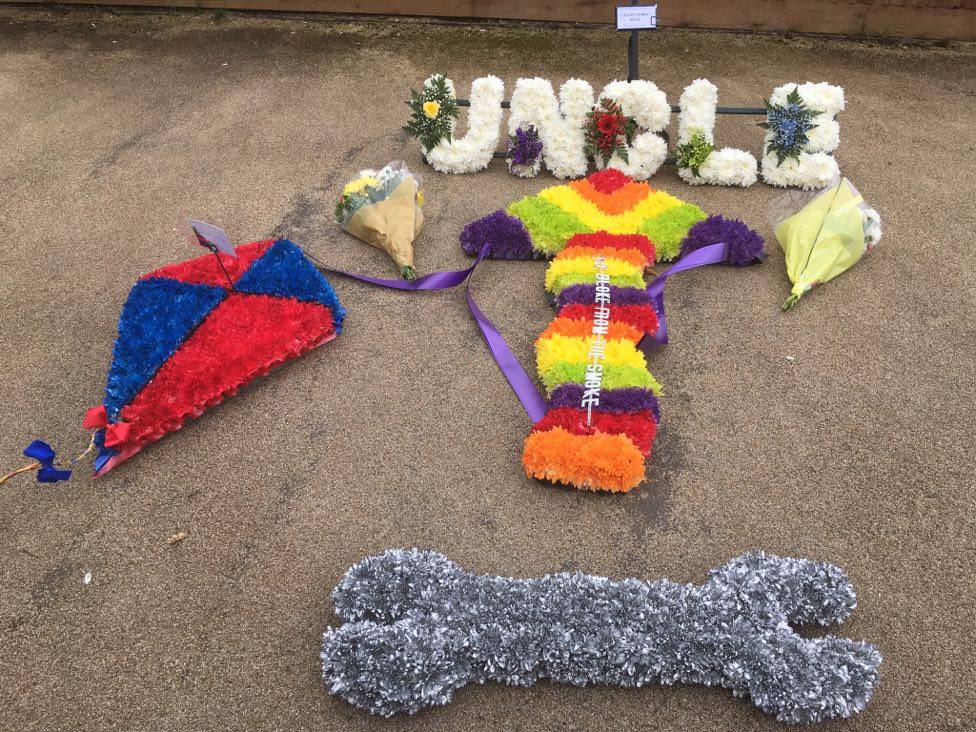 Thank you Sandra, for these photos of the flowers and of those GOGs who were able to attend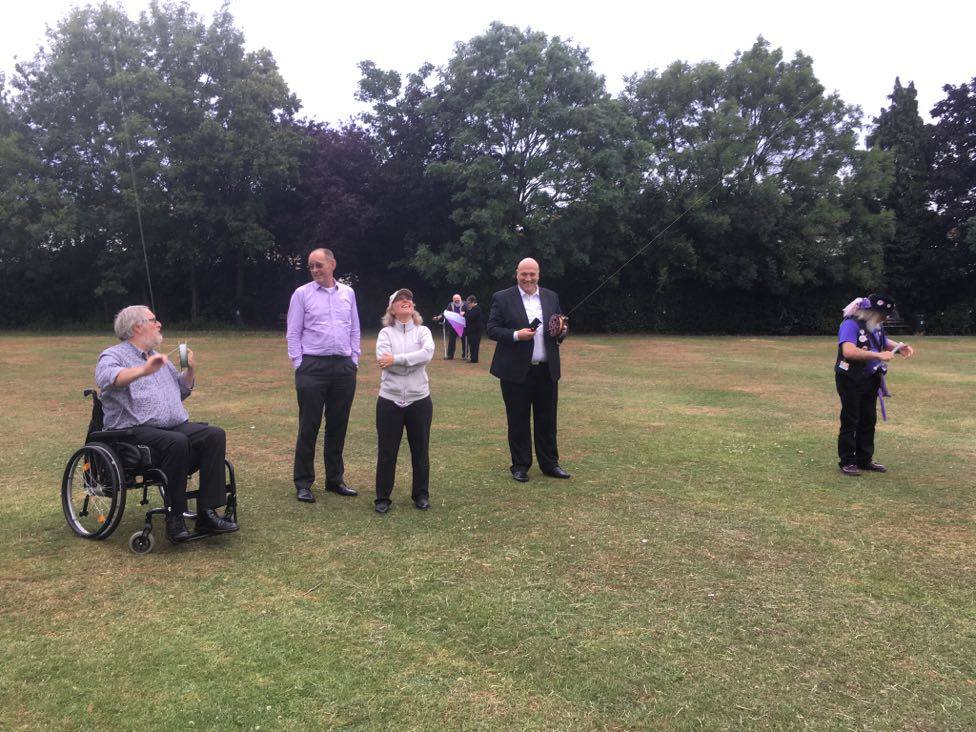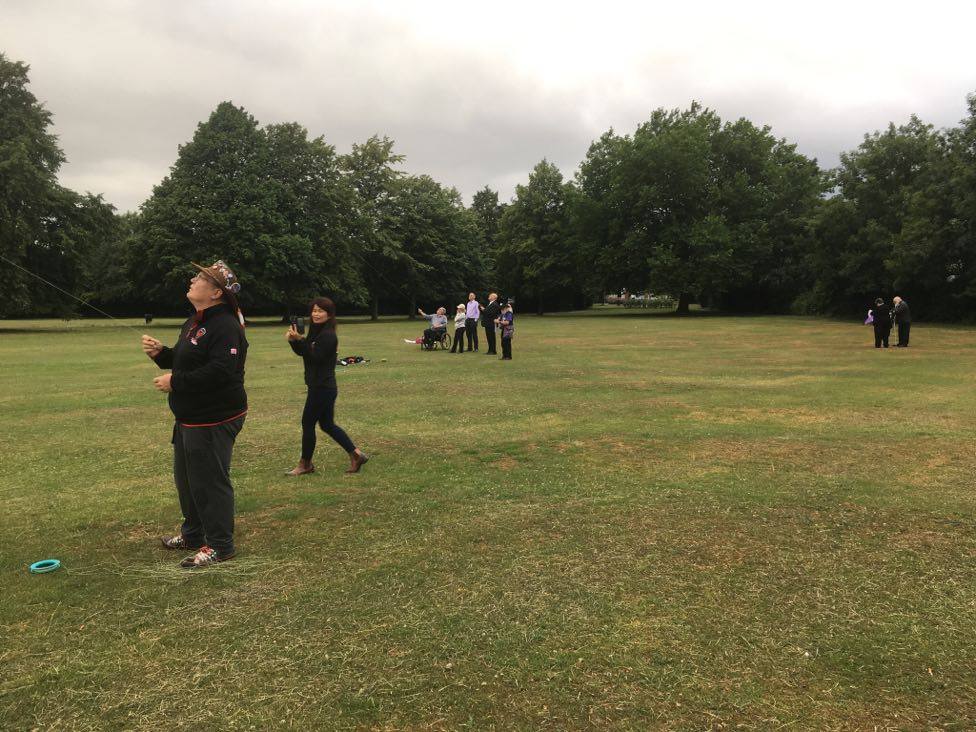 At the memorial park in Chingford. On the right in the suit is Les's nephew Stephen.
Centre is Les's ex wife, Kate. On the left is Kate's husband.
---
Jacqui has fond memories that she'd like to share:- I met Les in 2012 at the Jolly Up, not knowing anyone. Les immediately welcomed me and sat with me offering his strange herbal drink - turned out to be Sarsaparilla! I will always remember Les for his kind friendliness, and of course his quirky eccentric happy ways.
Will remember that welcome forever. Les, fly forever...