Grumpy Old Gits Fly-In: Saturday 10 June 2017
August event details HERE
Keith & Alan, Andrew & Sandra had a lovely day

It started with a lovely sunrise (presumably in Epsom)...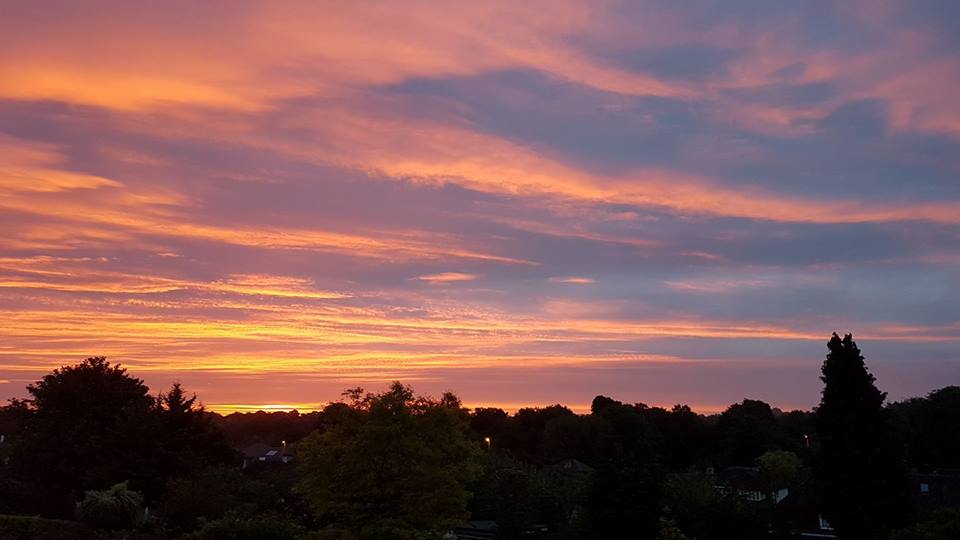 next sighting of Git Activity was at Morrisons Oxted... you need to look closely!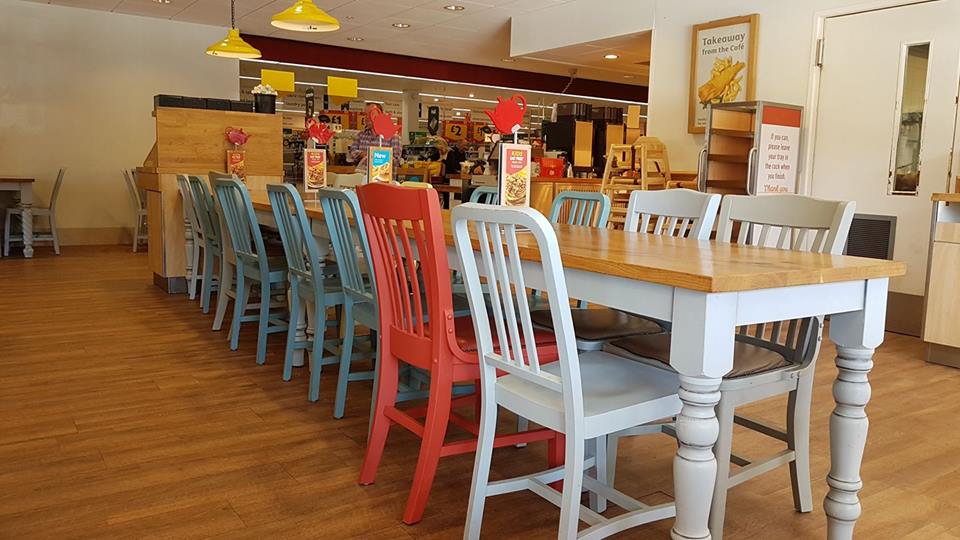 See! There he is - told you so!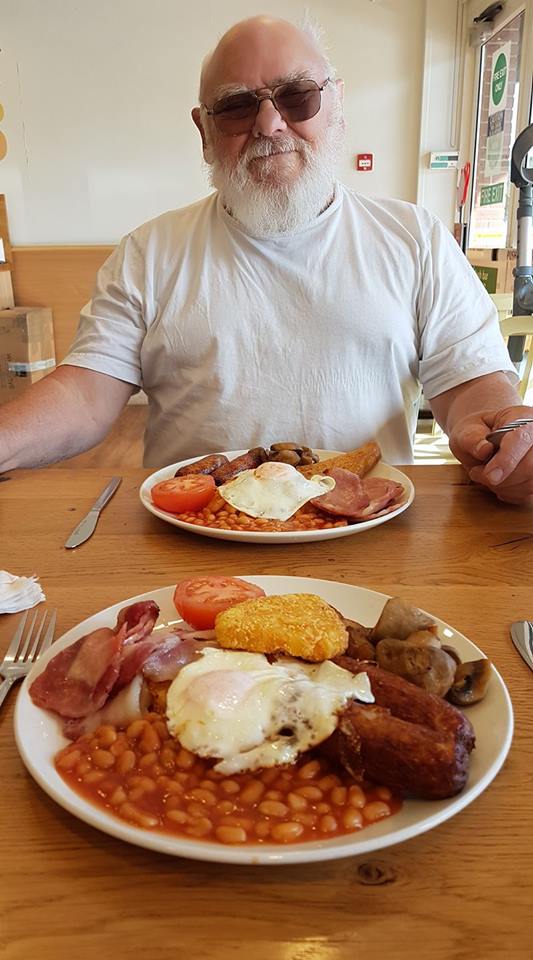 Some time later... they actually got to Teston - what a fabulous day!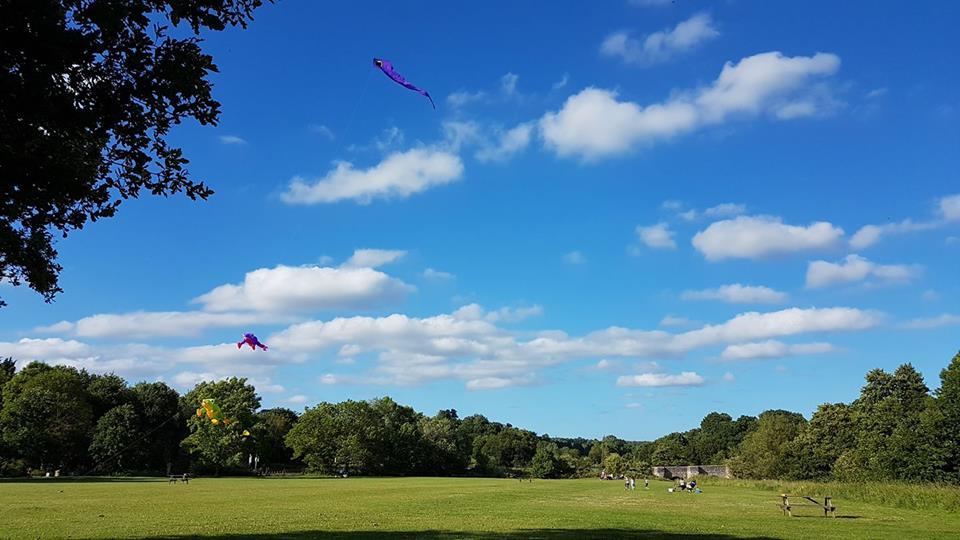 First thing - put up the Git Gazebo - good fun in a brisk wind!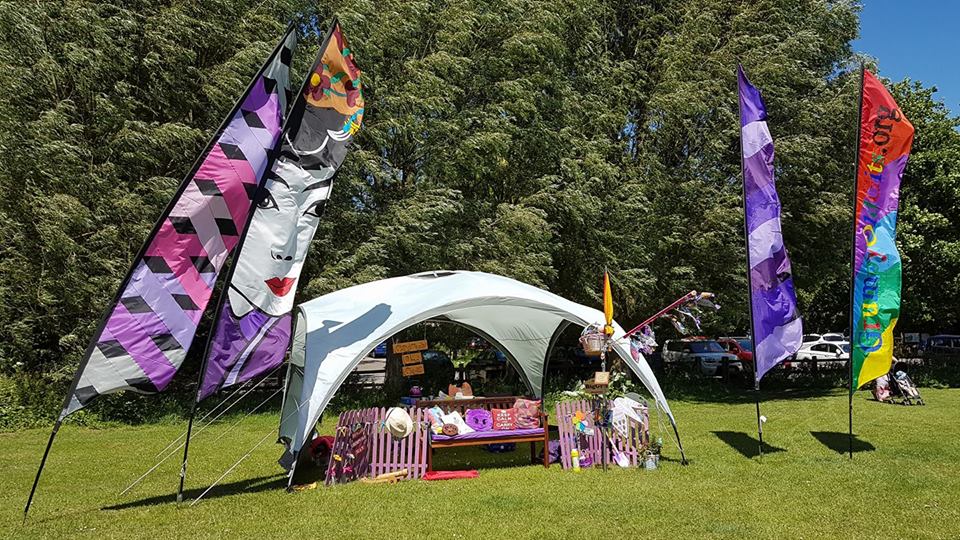 Alan helped with the bench - in his own special way...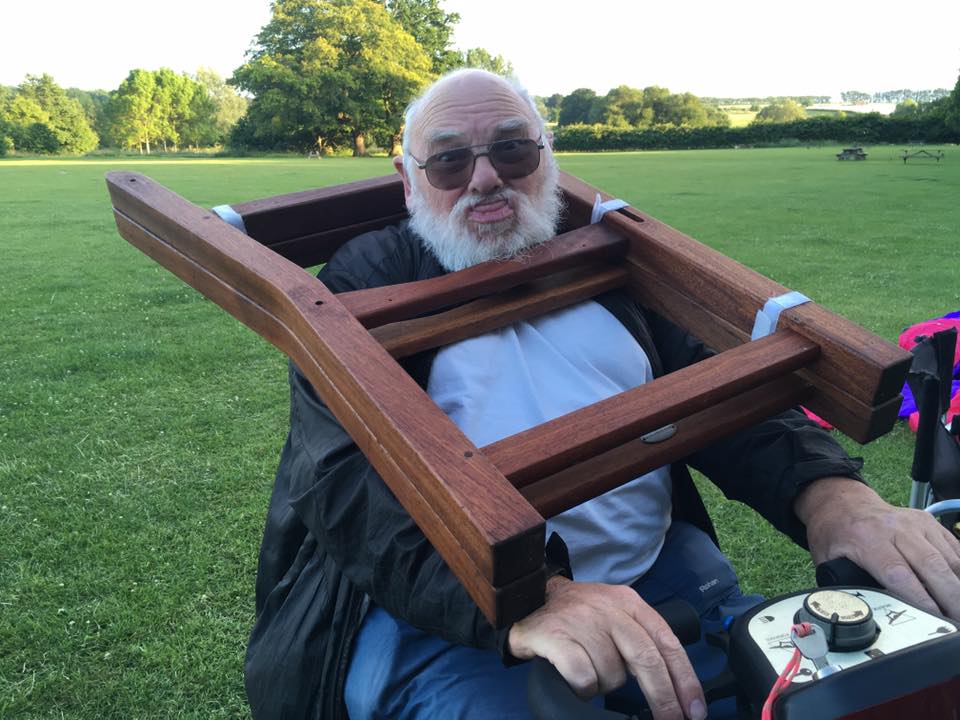 Then it was time for afternoon tea... with scones, jam & clotted cream of course"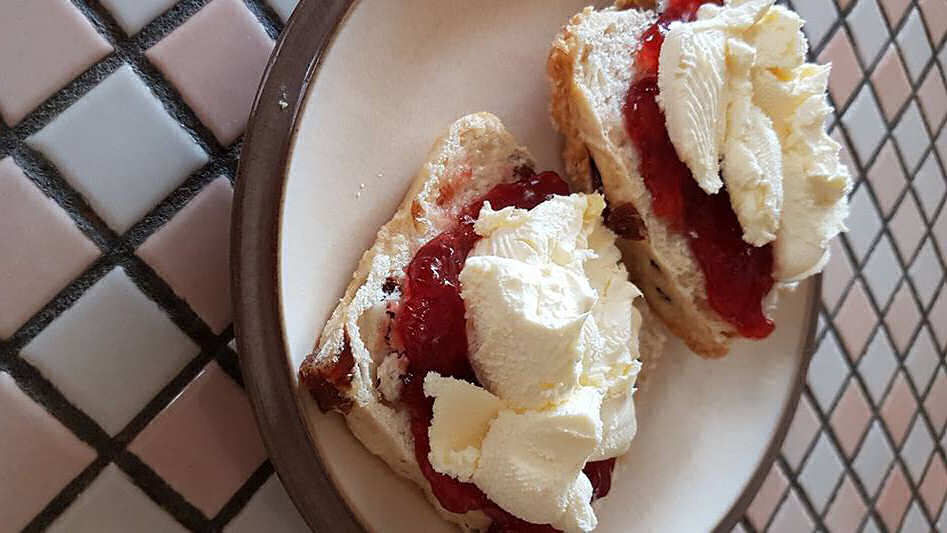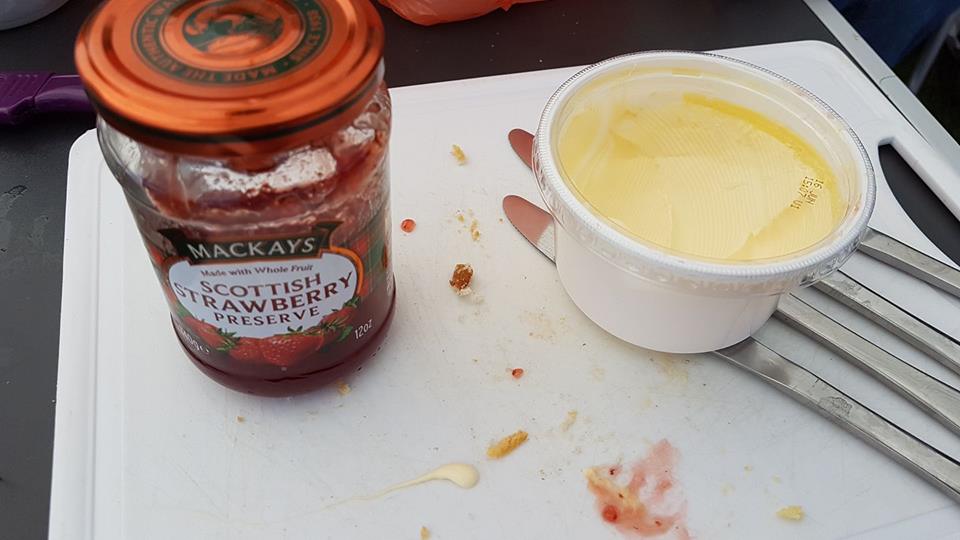 Maybe we should put a few things up in the air...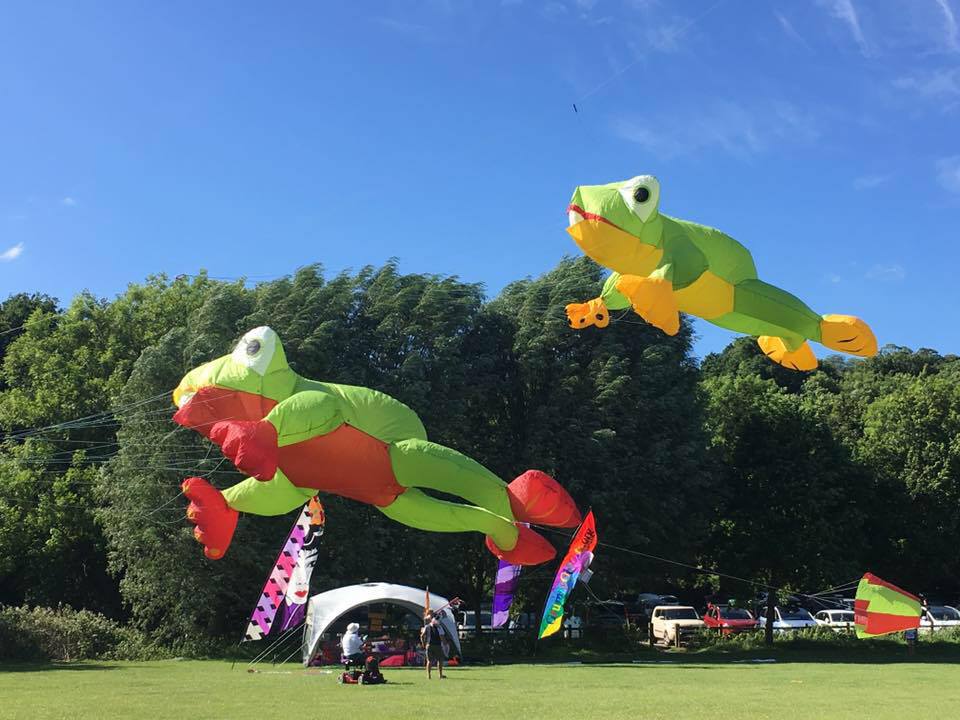 Sandra & Andrew's froggies looked splendid!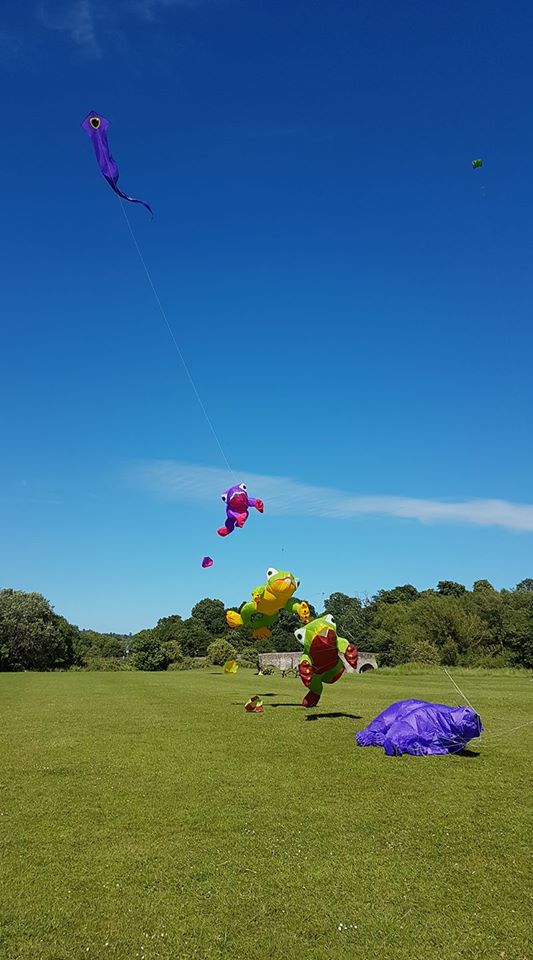 Keith's Fantabulous Bubble Machine went into Overdrive!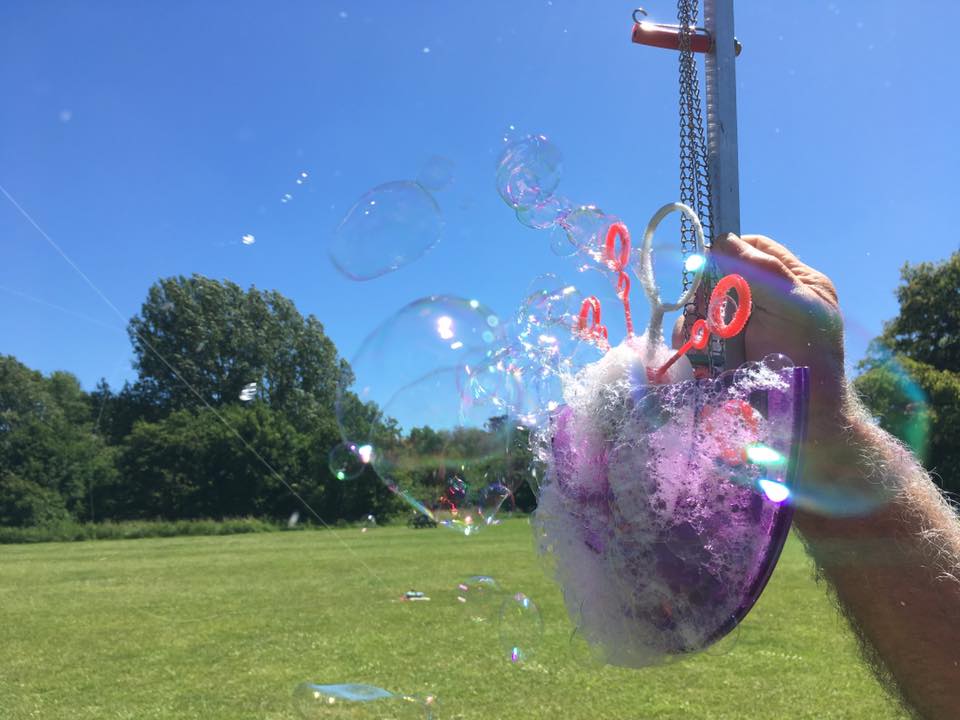 Then we all went home for fish 'n chips - leaving the place neat & tidy for KKF tomorrow!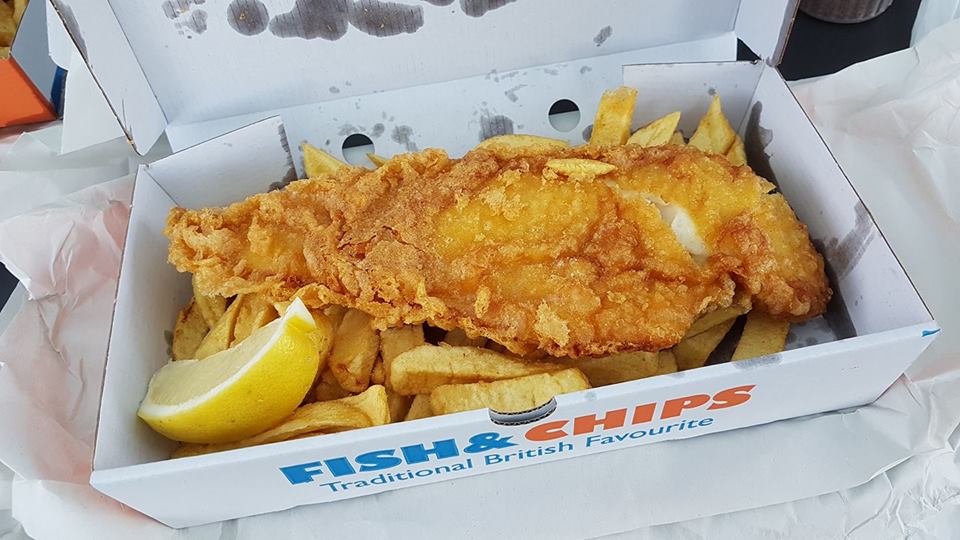 ---
KKF Fly-In: Sunday 11 June 2017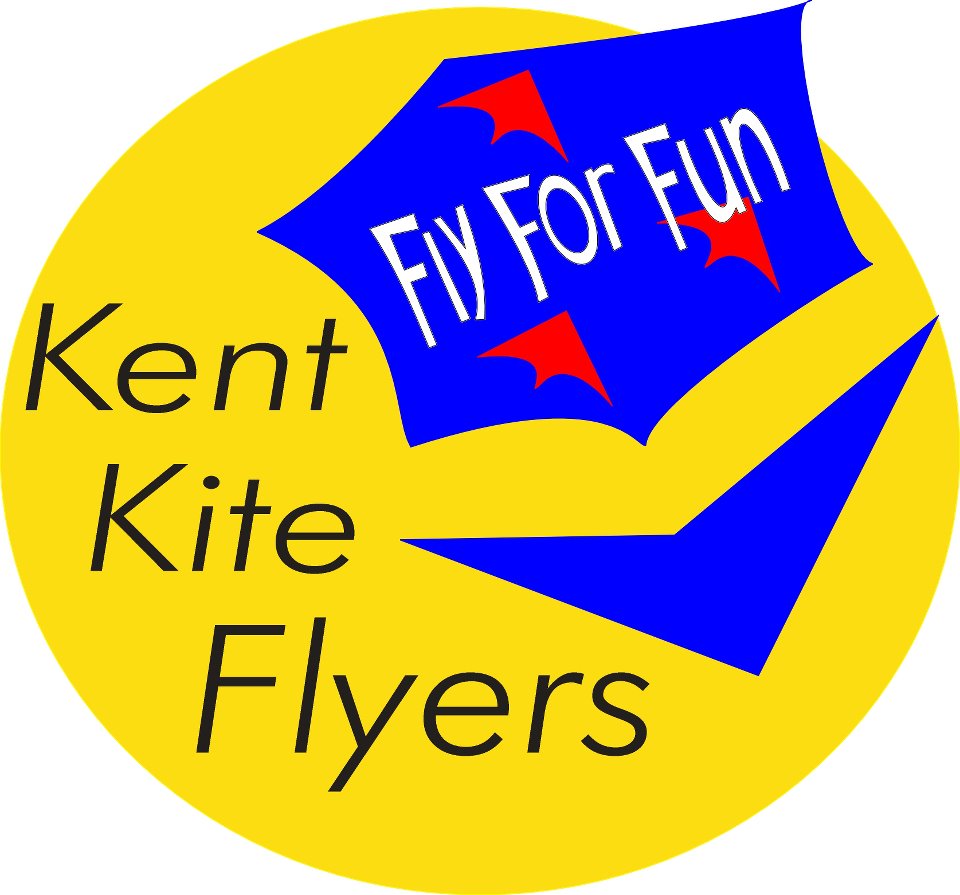 Message from Malcolm Ford:- Wind was all over the place at Teston today, as well going from light to gusty in the same moment. Only three KKF members went today as we had a big public event on Walmer Beach yesterday.
So many members had the day off today.
Peter and I managed to break two kites today, due to the gusts. Restricted flying because of the wind today.
---
Teston Kiteability 30th Anniversary Weekend
12-13 August 2017

More Info here:-

Teston Kiteability Weekend with Kent Kite Flyers



Read all about it - tales of kite rescue and fun in the sun
- when we have had time to have a kip, and collect our thoughts!
---

A special shot of Git Camp with the Lone Star of Texas flying for Gayle & Christian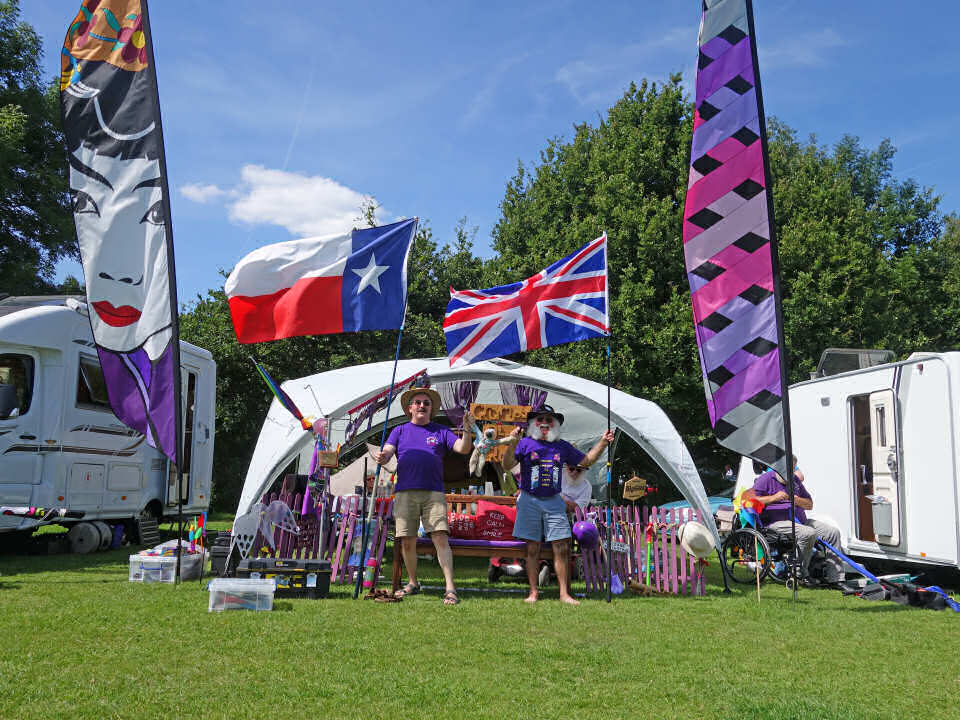 The Gittish Menfolk mostly did what they do best...
Andrew produced rhubarb & ginger filo tarts... Keith "rested his eyes" for a while...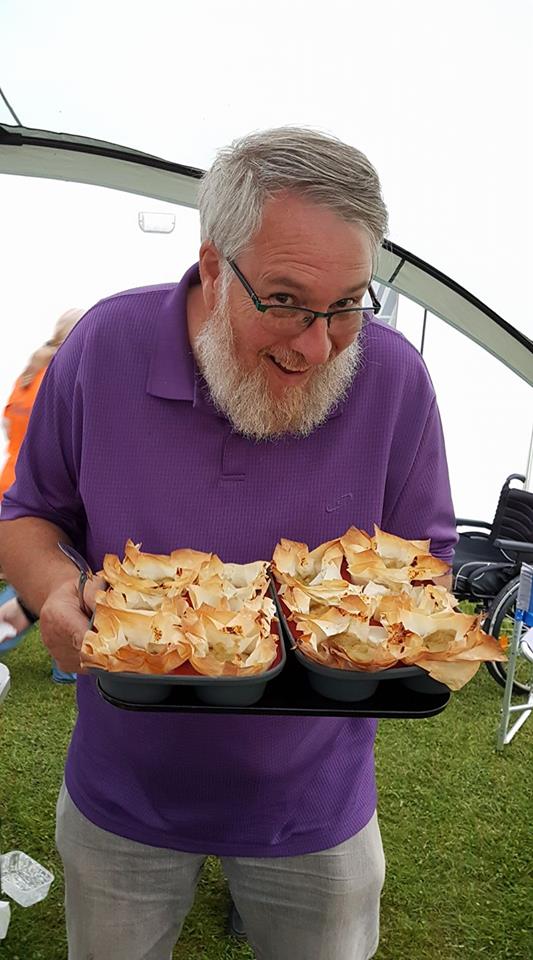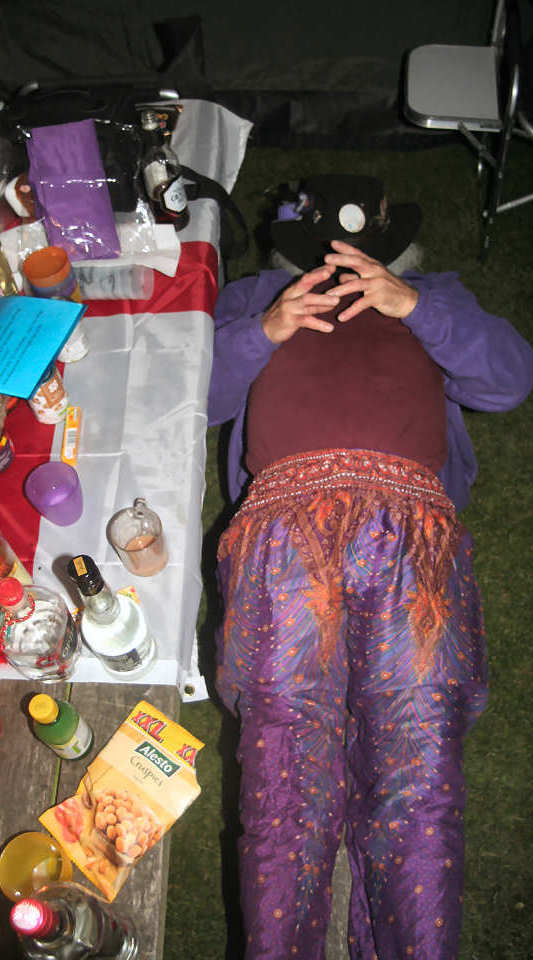 Although Keith & Dicky did stir themselves briefly to help Jane Gilbert put up her new gazebo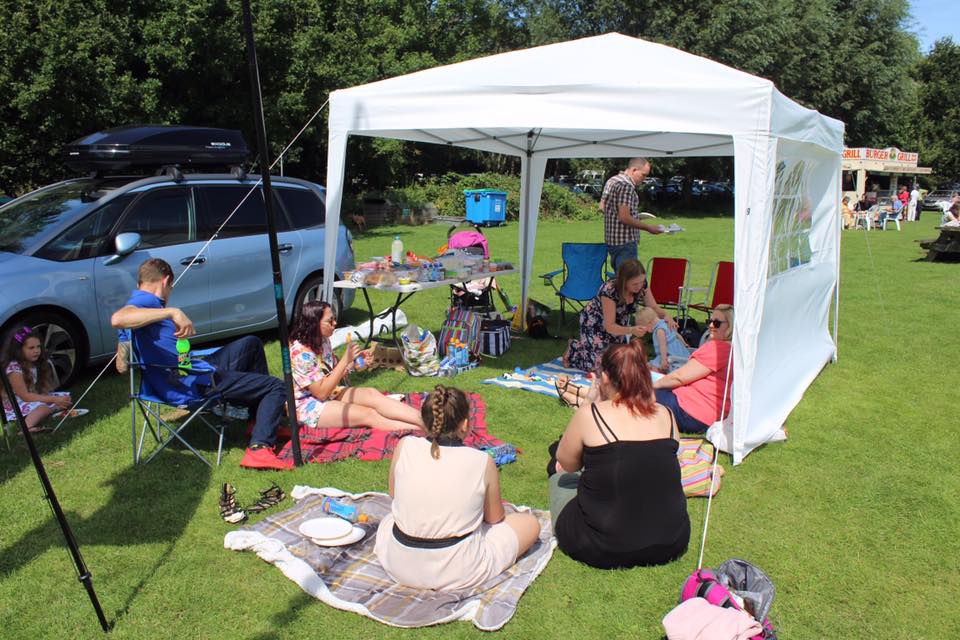 which soon contained most of her nearest & dearest, and some of them paid Git Camp a visit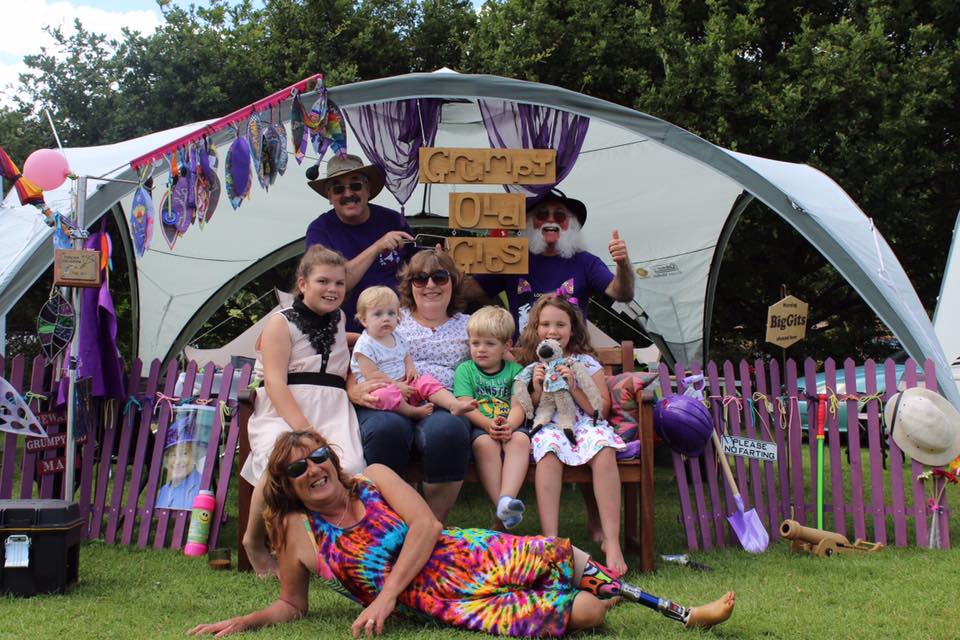 And they had to disturb their slumbers once again for "International Kite Rescue"...

Video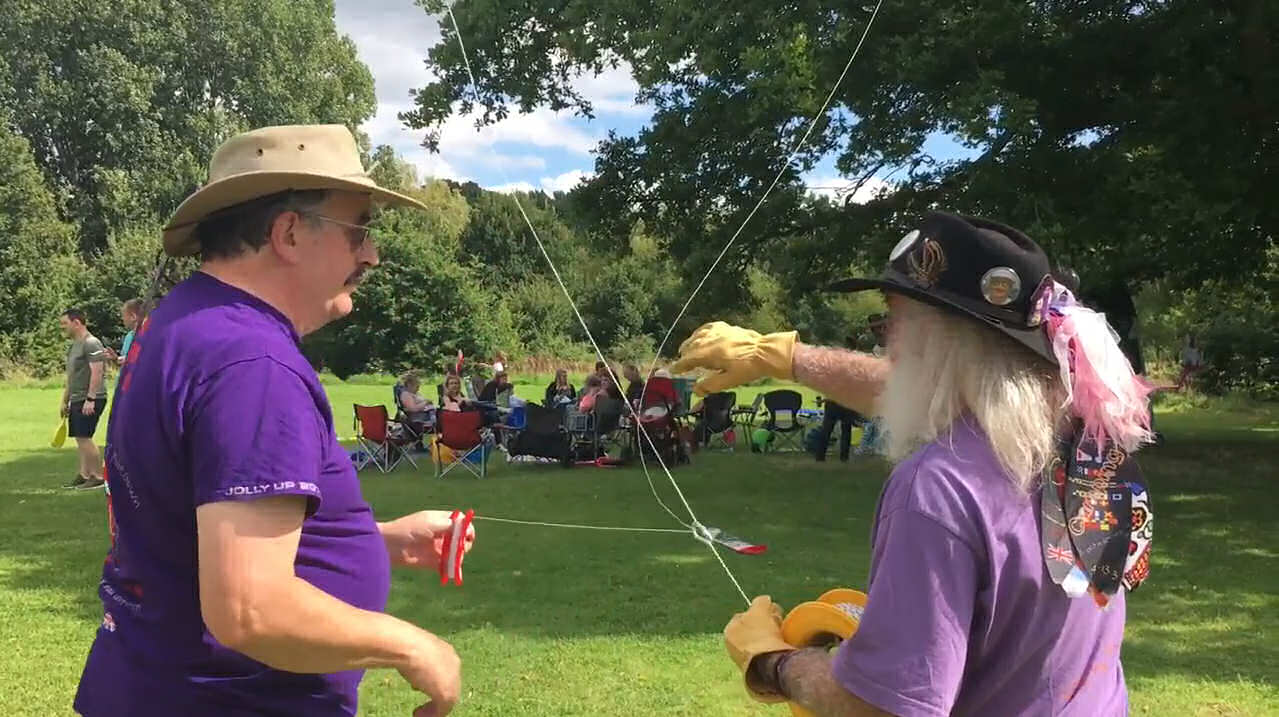 Nobody quite knows how Keith got his own kite (mega sled) stuck in a tree...
Dicky wants a Purple Heart for venturing into tall nettles (in shorts) to complete the rescue!

---
Our thanks to John Browning who (eventually) managed to get the Teston Mob to behave for a second