Rijsbergse Vliegerdagen, Netherlands
19-20 August 2017

Website

+

Map

+


Satnav:- Country: Netherlands, Postcode: 4891, Street: Tiggeltsestraat
Aerial view of site

HERE

- festival site in meadows east of crossroads by Café Buitenlust



Gits Attending: Keith, Andrew & Sandra, Alan O, David P, Dicky and Patrik K



We were all in a good mood leaving Dover, after a modest P&O FEB and a big bar of chocolate!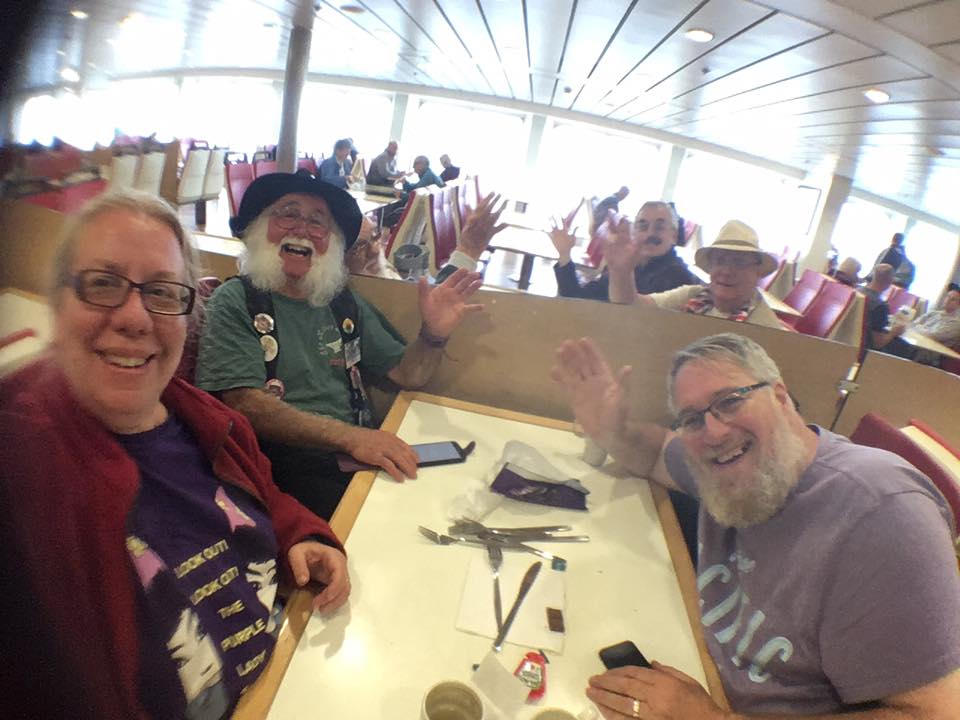 It was 145 miles from Calais to Rijsbergen - so we needed a pitstop at Jabbeke in Belgium
This is where we discovered the 50 cents toilet charge (refunded when you buy a coffee)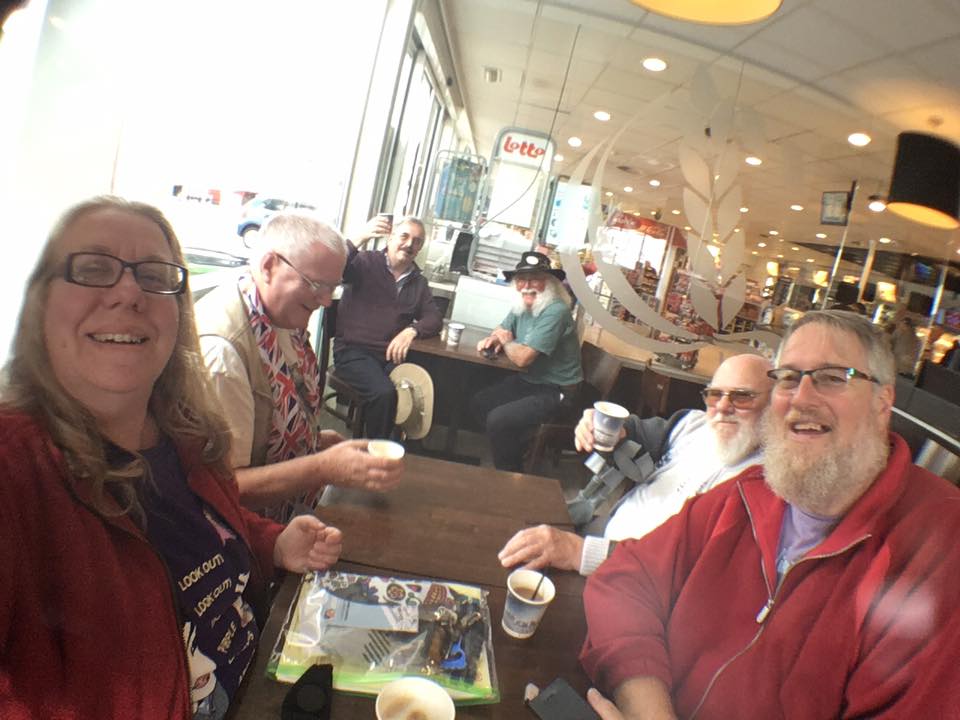 What a lovely, friendly bunch of people we met this weekend! Everyone made us feel very welcome.
The children also were delightfully polite and well dressed - made some of us feel scruffy!


The weather could best be described as "interesting" and "variable"...
Sometimes dry & sunny - sometimes raining so hard we had to shout to eachother in the gazebo!

It was great to see Jan & Jolanda again, and finally to meet Peter Heayns!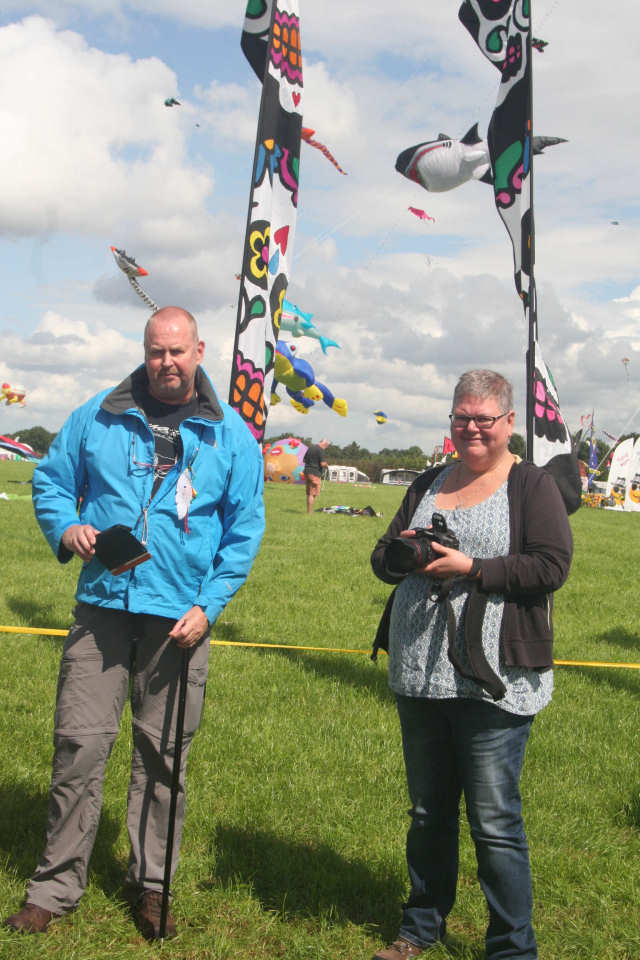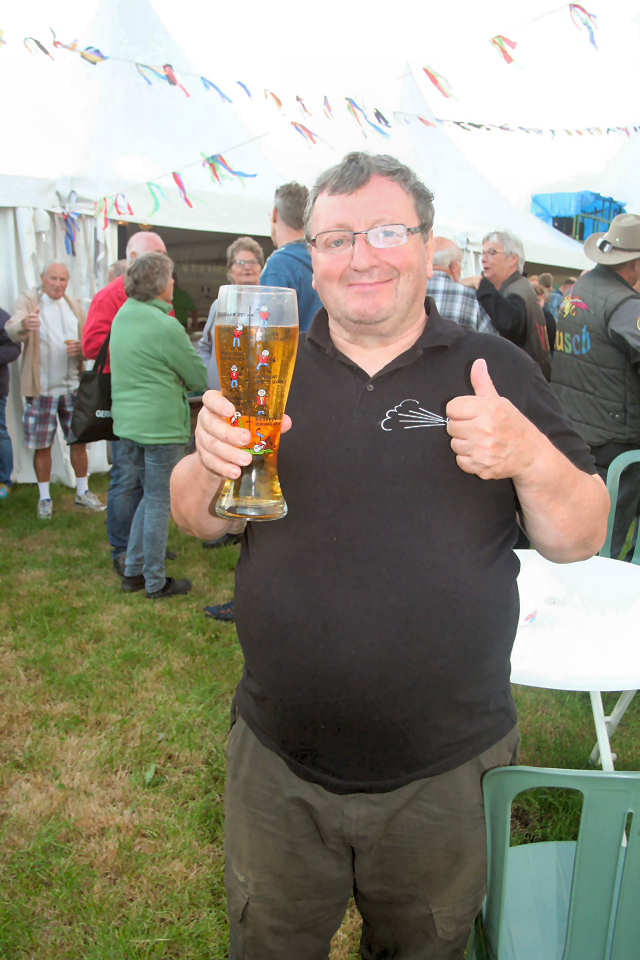 There was a mass ascent of drumboxes - just as the wind faded away...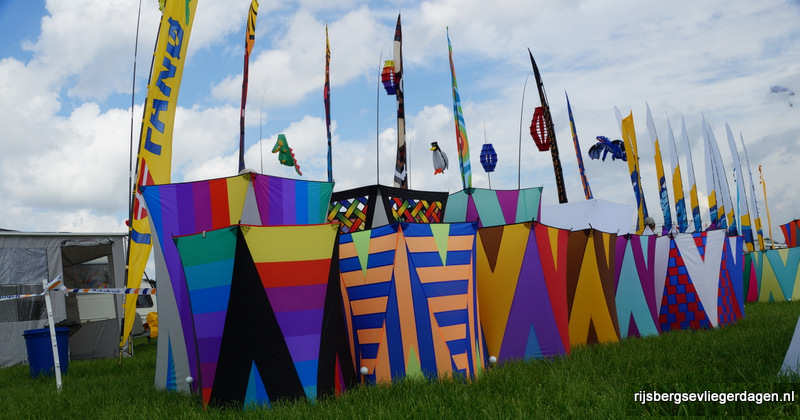 And then we tried to get all available Spirit Kites into the air...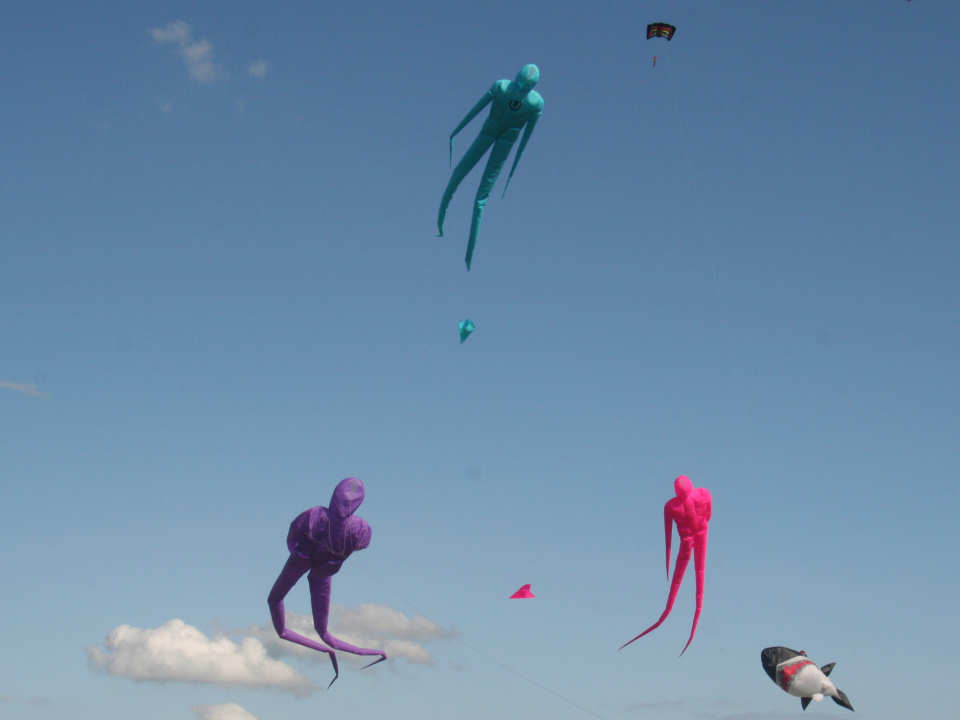 Then we all needed a rest!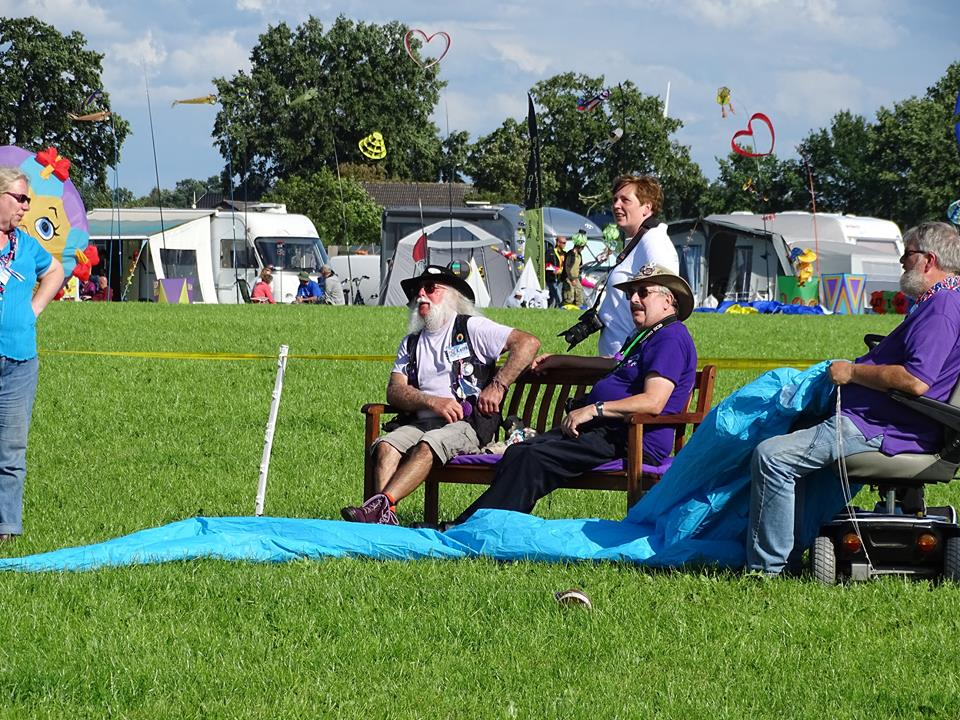 Andrew & Sandra made a terrific impression with their Candy Skull Mega Delta and 3D Skull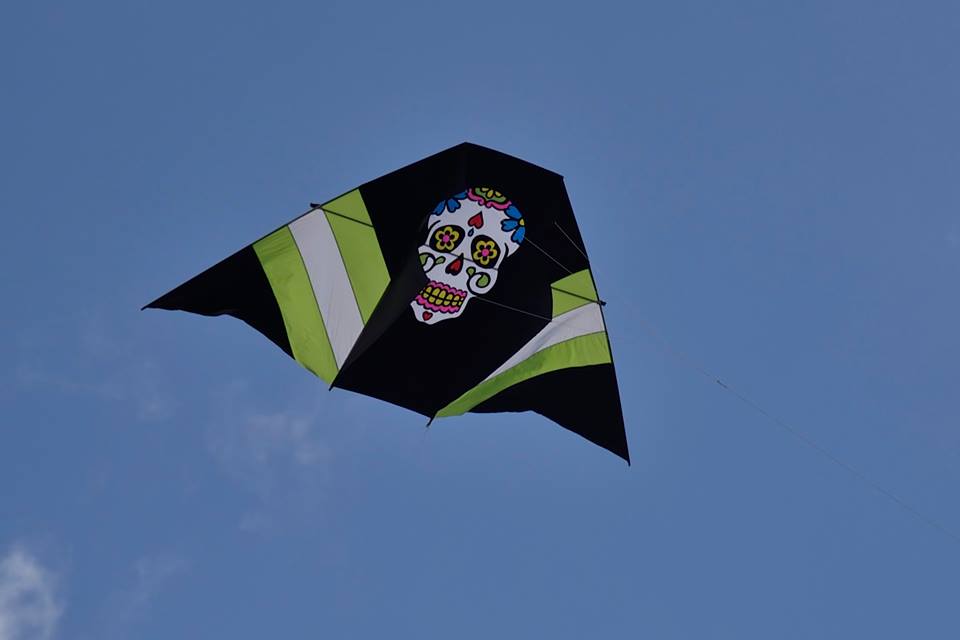 And when the public voted for the best kite in the show, they were delighted to win 2nd Prize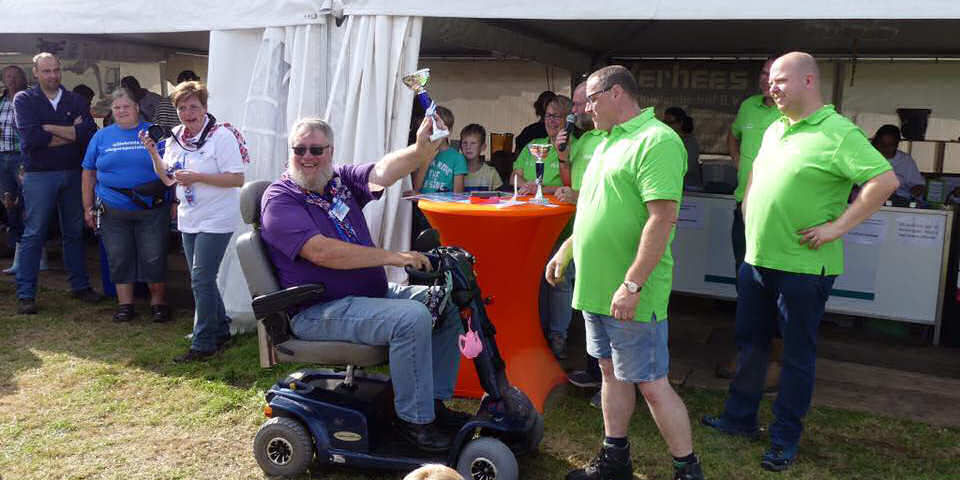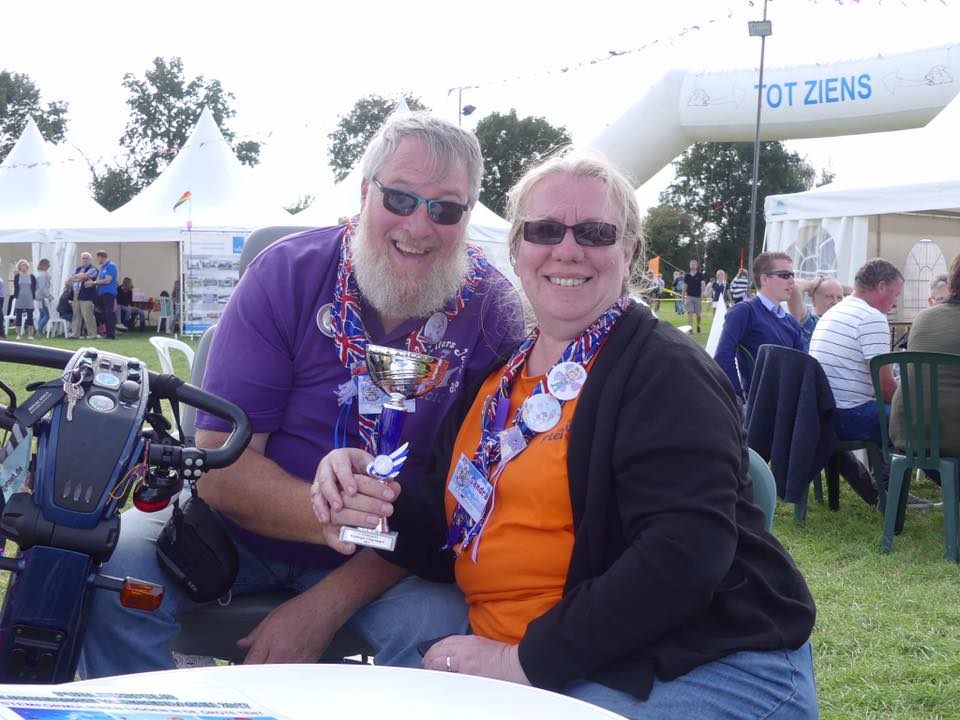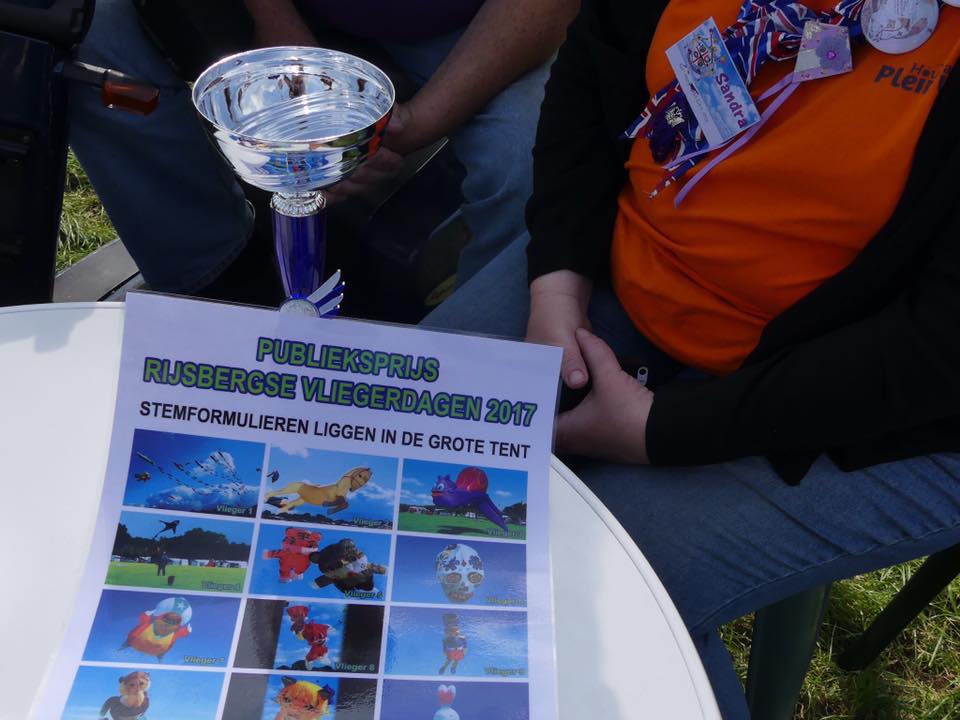 Dicky managed to fly a couple of kites briefly (between showers)
but mostly amused himself by chasing kids with his bubble gun, and Minions Fart Blaster!

Saturday Night Flights were spectacular - Keith's UFO looked great illuminated by a powerful torch
(or a handful of laser pens)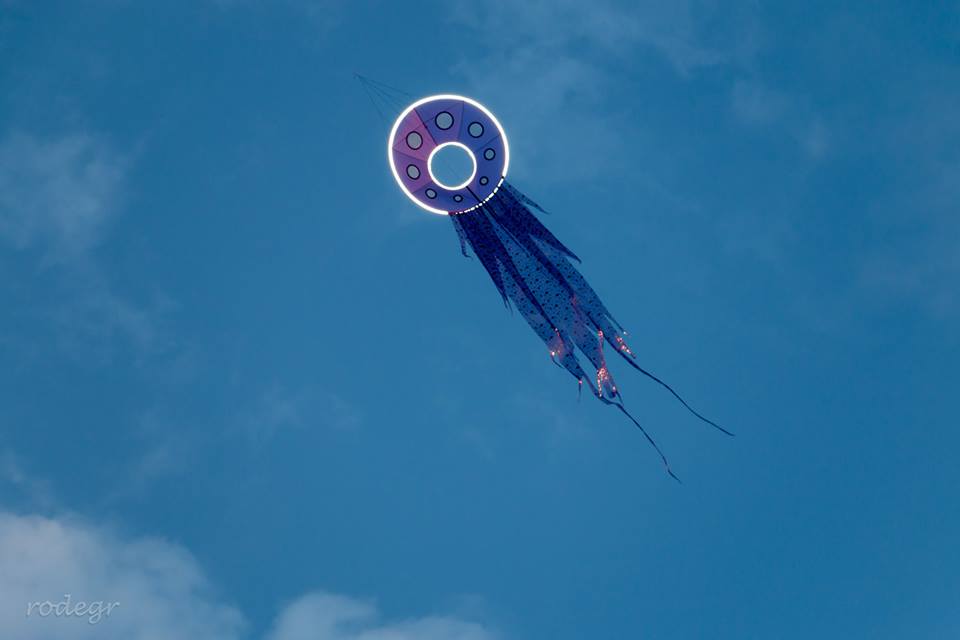 Irene Damminga took this prize-winning photo of the hospitality tents at night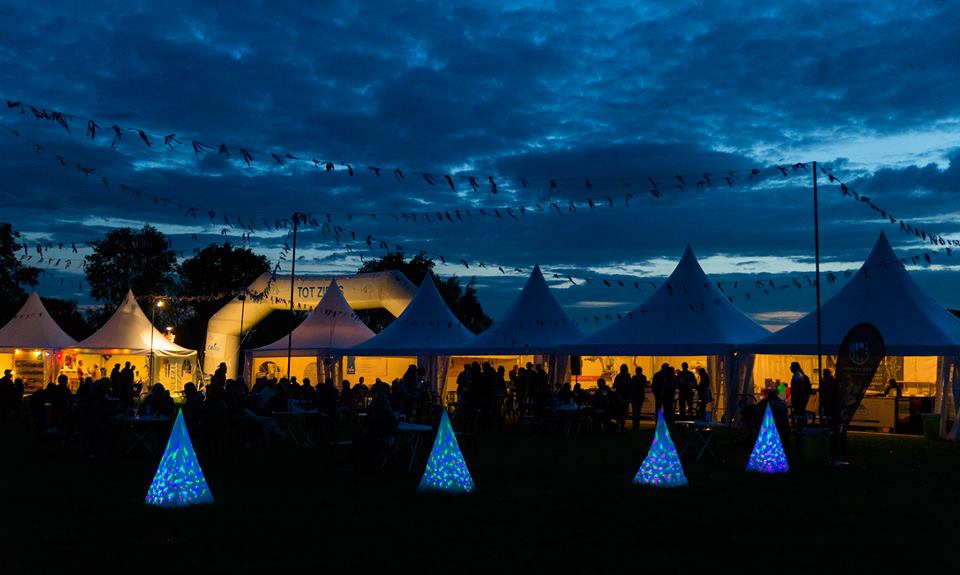 Steve Goudeseune

worked hard to complete this lovely array of LED Koinobori - well done!



Rick Toonen celebrated his 18th birthday in some style!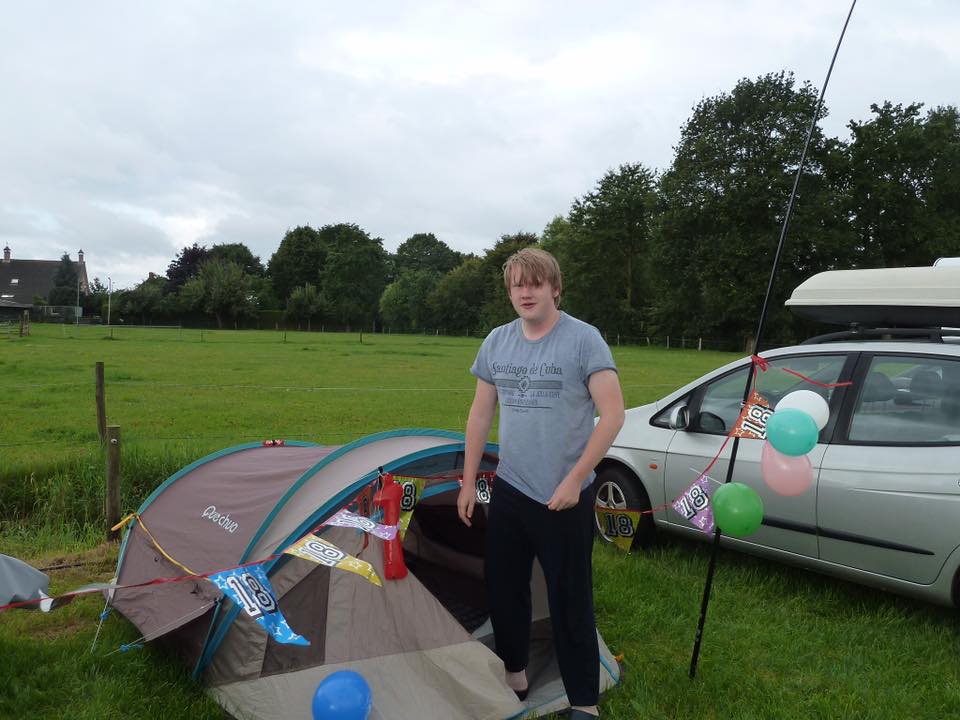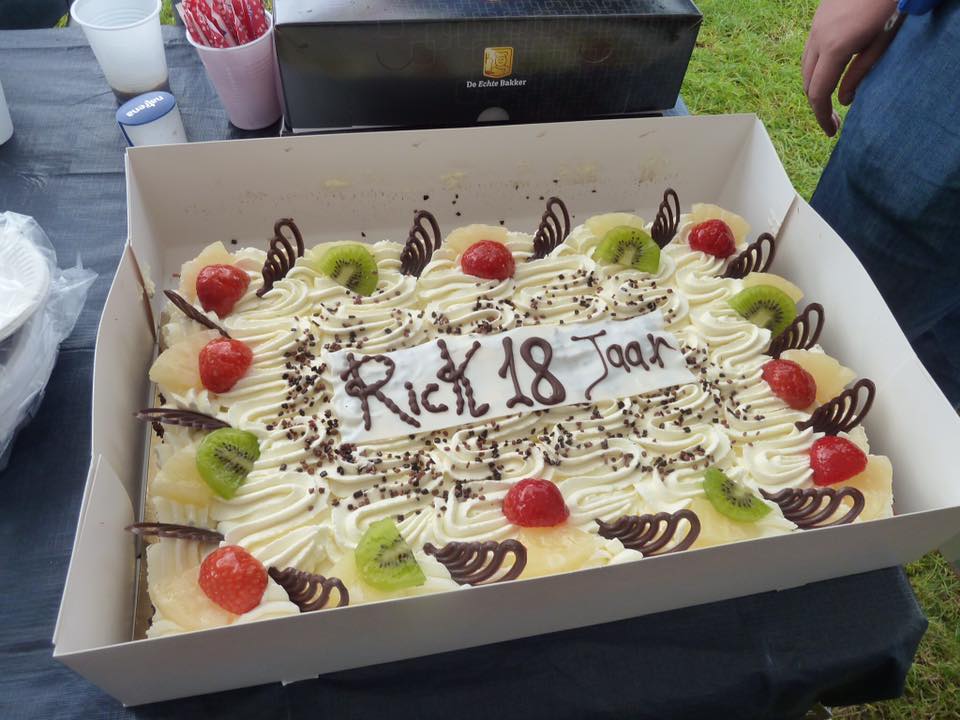 Then, after dark, we introduced him to the Grumpy Old Mud slides!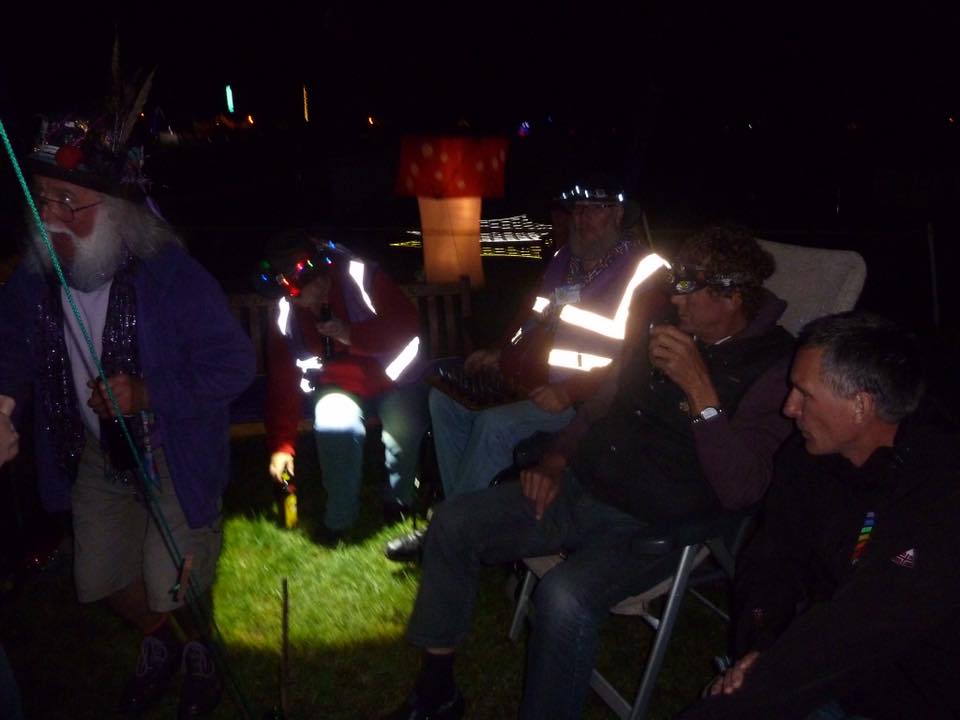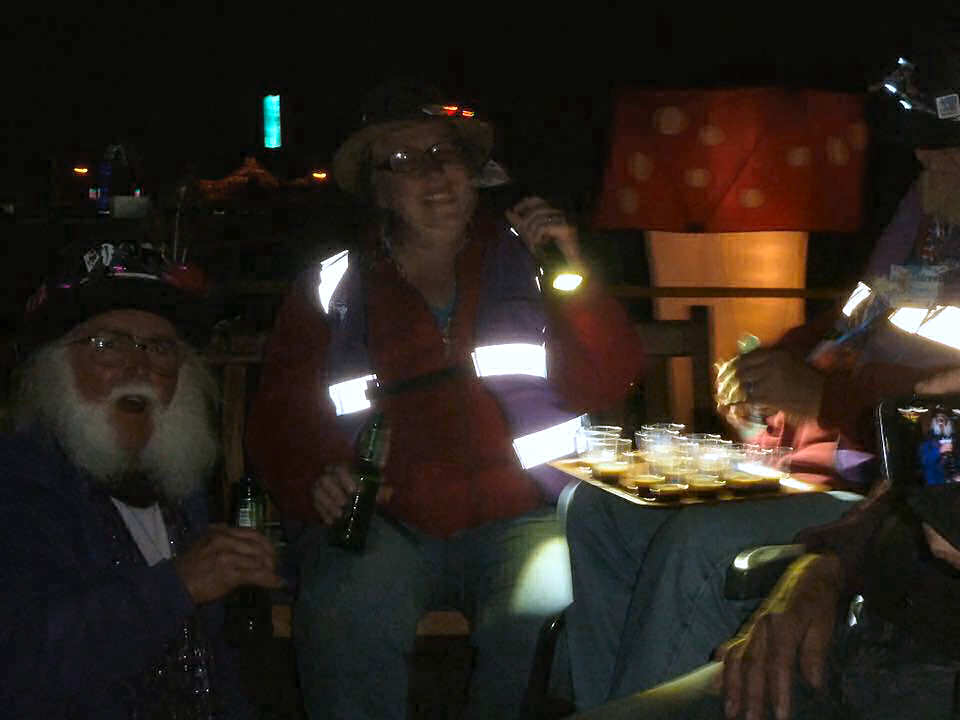 Thanks to Dick Toonen for these photos - Fireballs on Saturday night + FEB on Sunday morning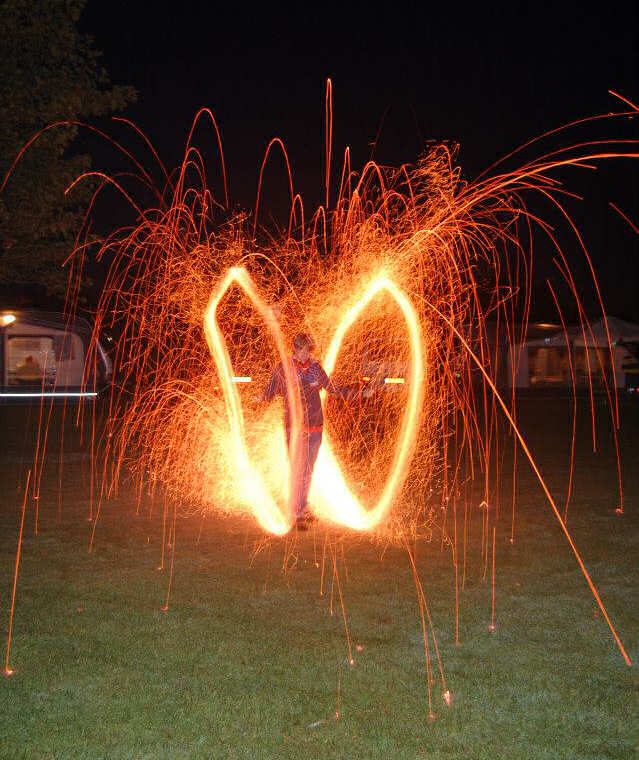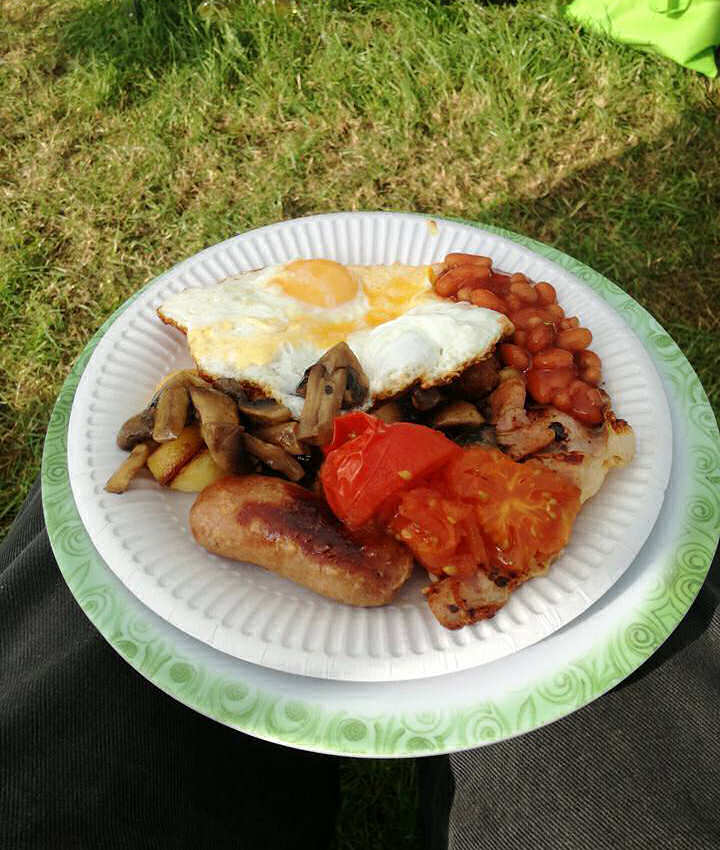 Dick took this great video of the

Fireball Poi and Fireball Kite


Andrew Scott took this video of the

Children's Parade, Fireball Poi, and Fireball Kite



There were Taiko Drums... and Banner Tossing - videos by Paulien Merks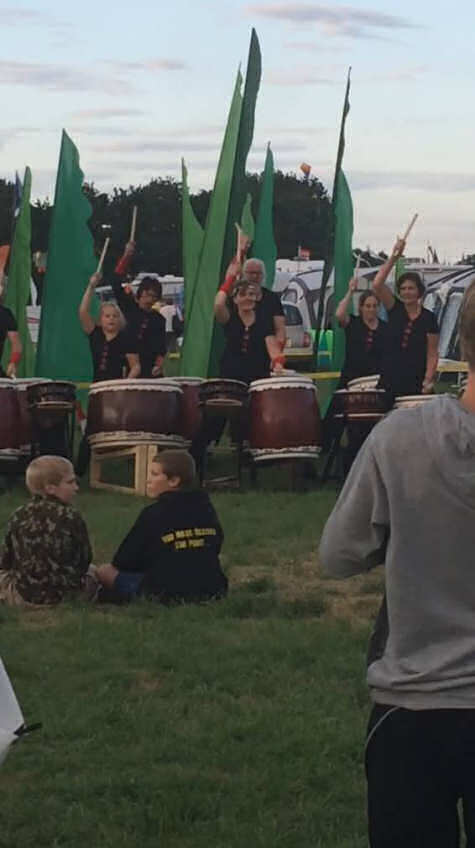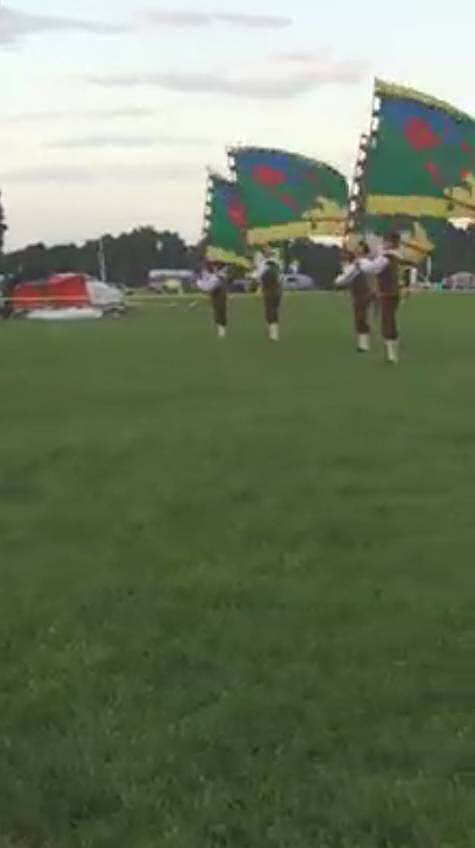 And more drumming - can you recognise "

Mais Que Nada

" by Sergio Mendes & Brasil '66 ?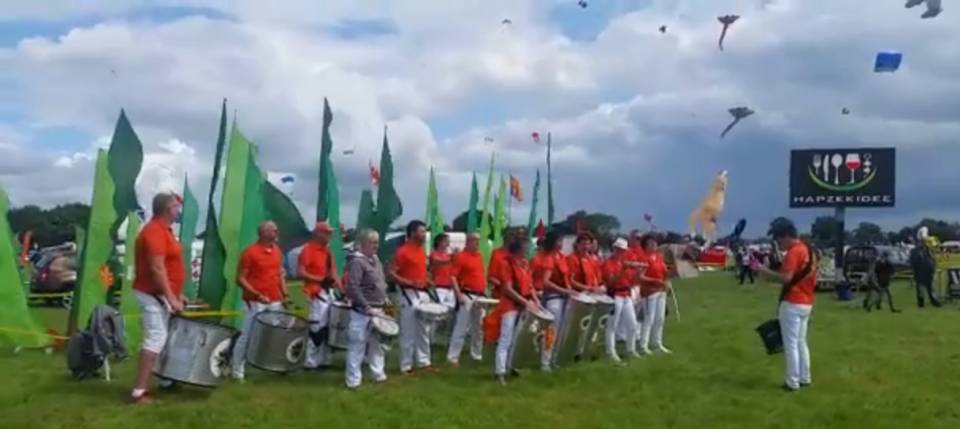 And then when we least expected it - a Pipe & Drum Band!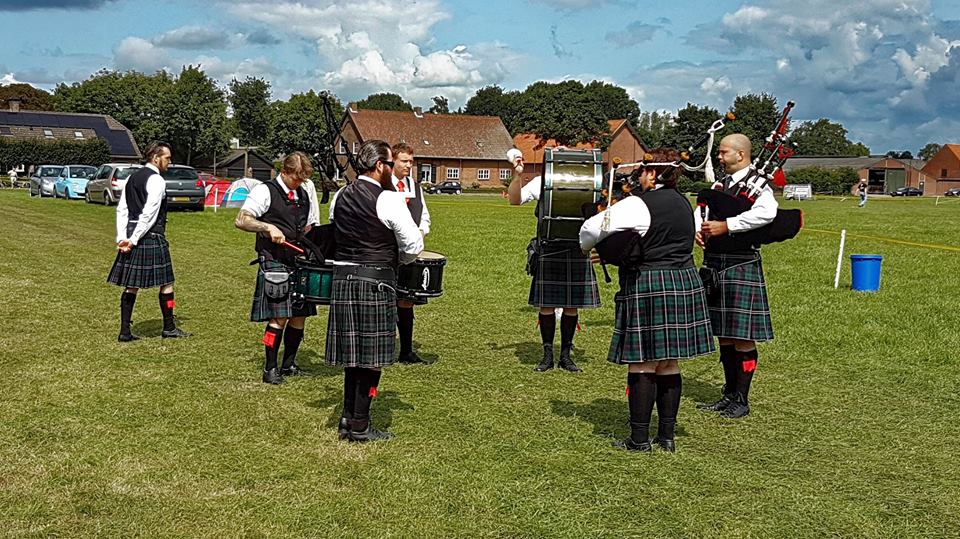 And then there was Boris the kite-flying dog -

Video by SLACH



Sweetie Drop!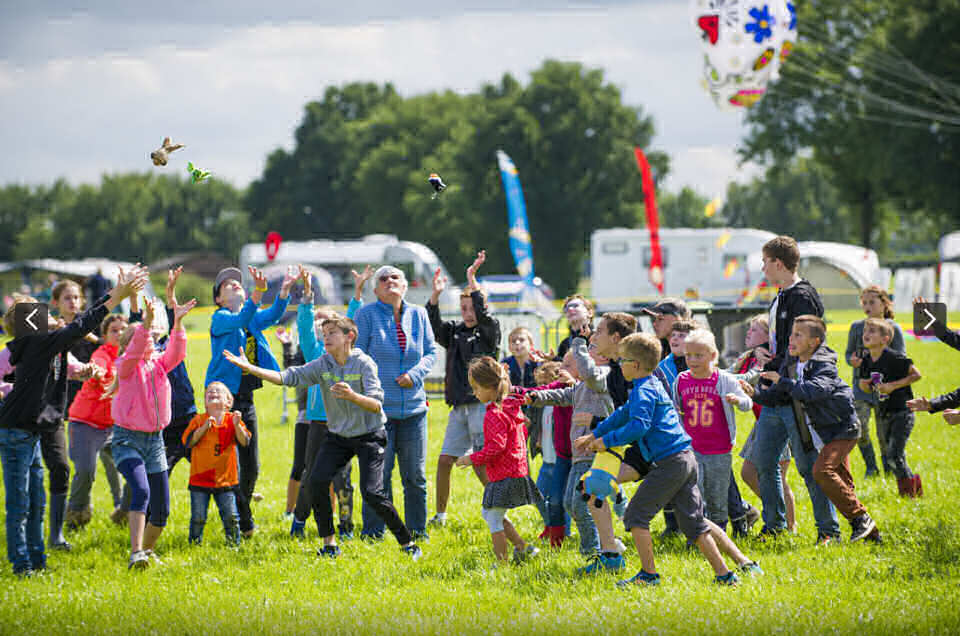 Sunday pm - Josh gave Sandra a lesson on the basics of assembling & flying a Rev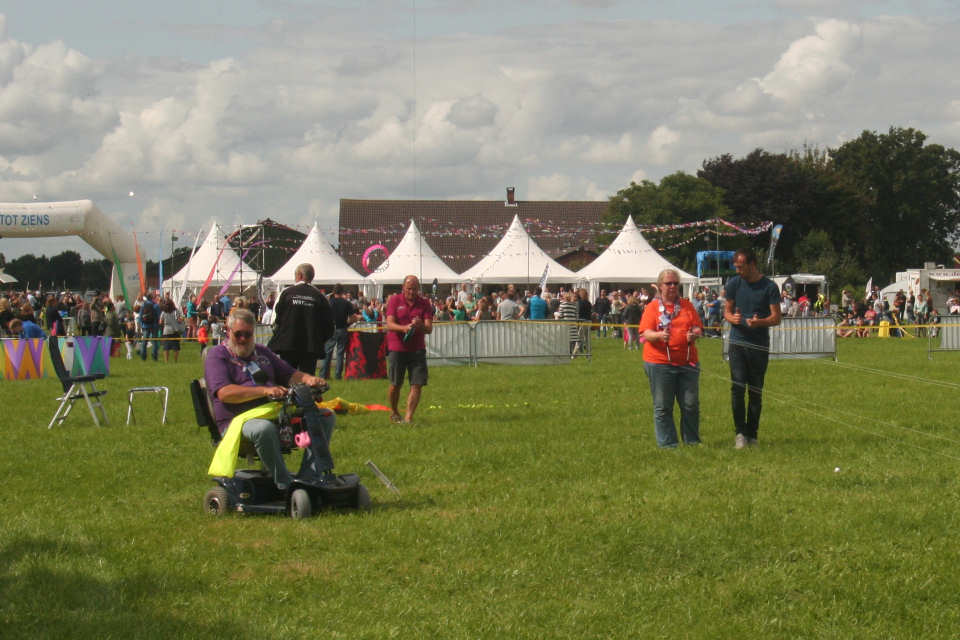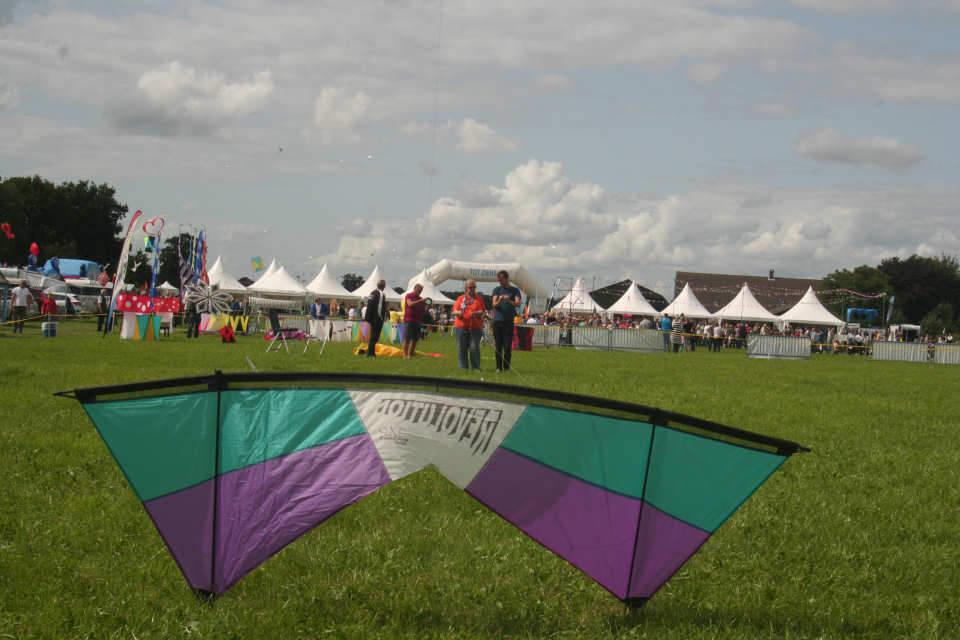 Here is the Josh Mitcheson interview then an awesome 4 line display -

Video by SLACH



Sunday night, the Gits decided to lash out on an "All You Can Eat & Drink" at

Restaurant Tafelen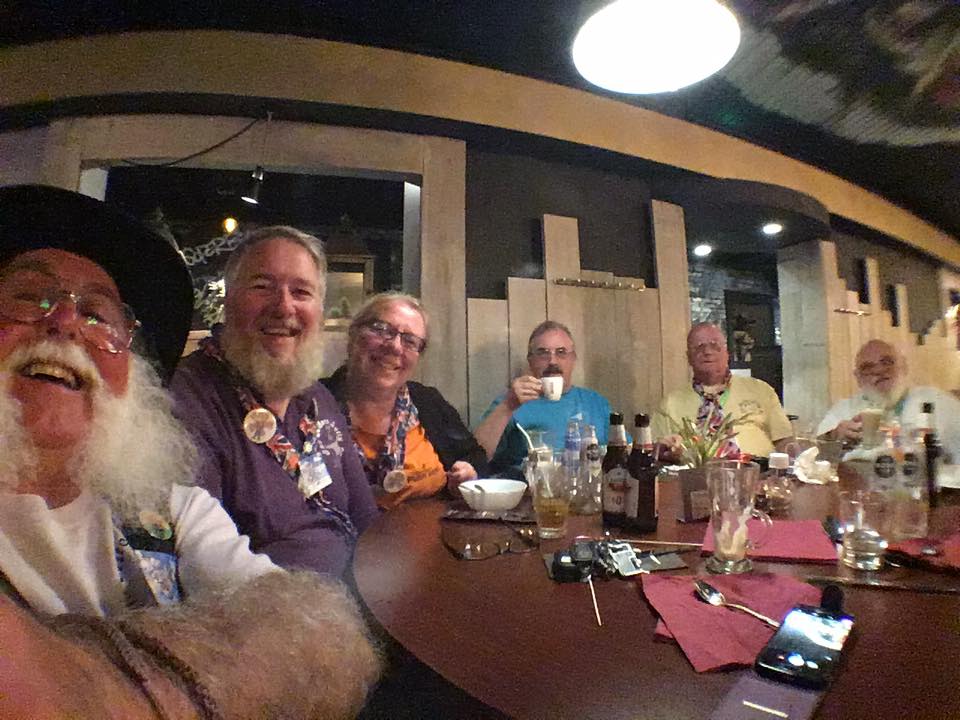 Not so happy on the return ferry - none of the passenger lifts working, so Andrew
had to hop up 5 flights of stairs (and down again) and the rest of us had creaky knees!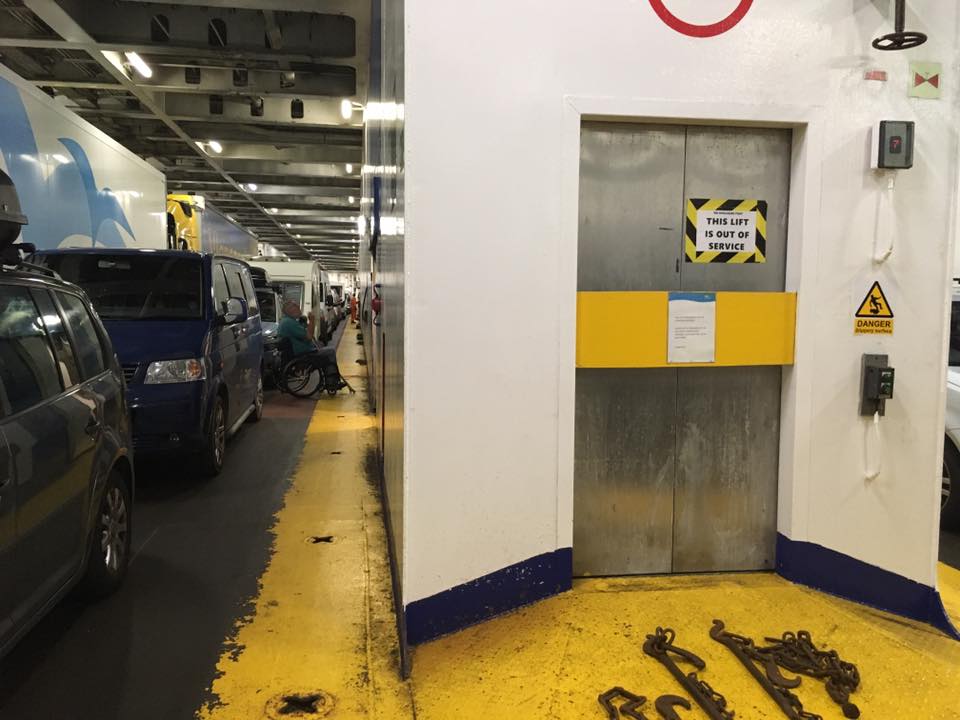 ---