Gits Attending:
Keith, Alan & Anne, Andrew & Sandra, Dicky, David P, Alan C, Bob & Carole, Nigel & Wendy
With surprise visits from: Andrew Beattie, Roy & Jessie, Alison & Megan (several times)

Keith and David P arrived Thursday, to set up the Git Gazebos and await arrival of Portaloo
So they had to do something to pass the time away...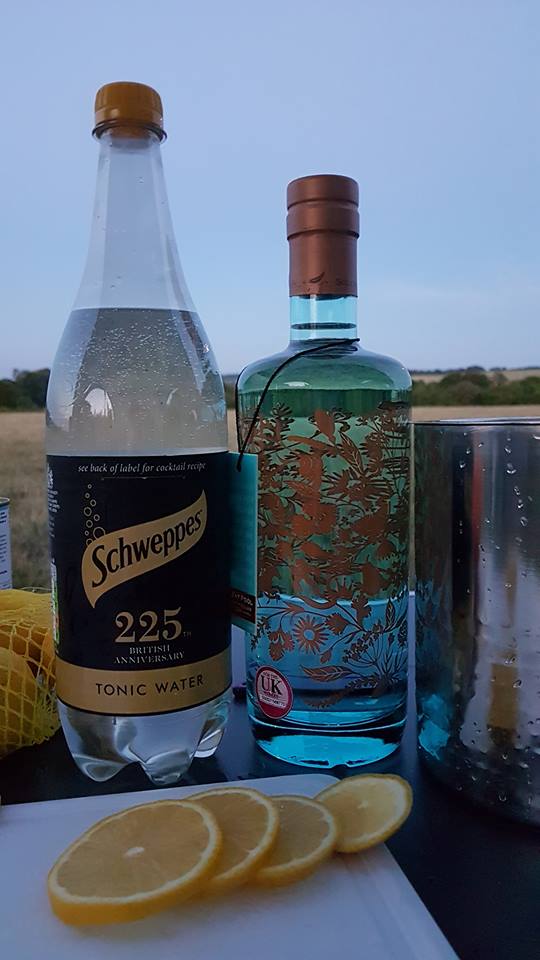 so the gin flowed, and eventually day turned into night...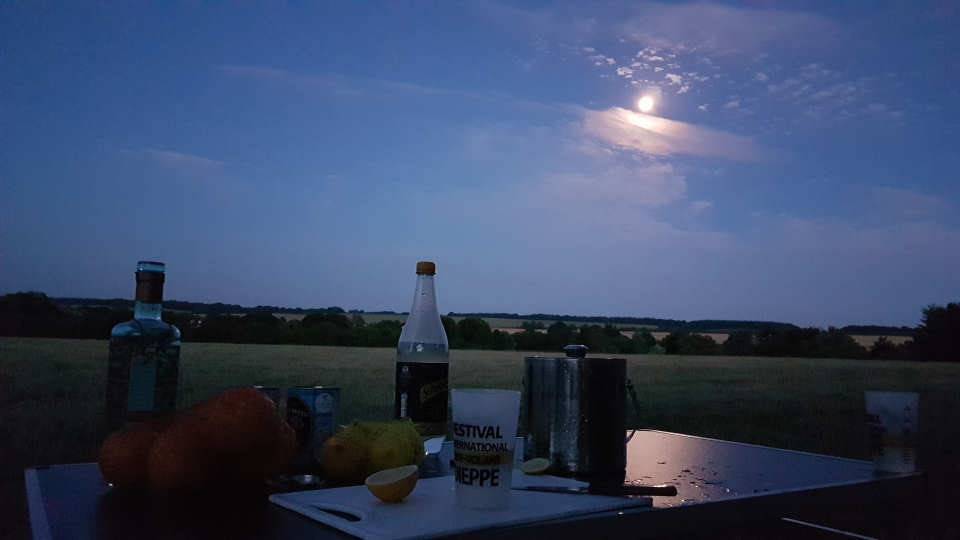 ---

Friday Sunset over Git Camp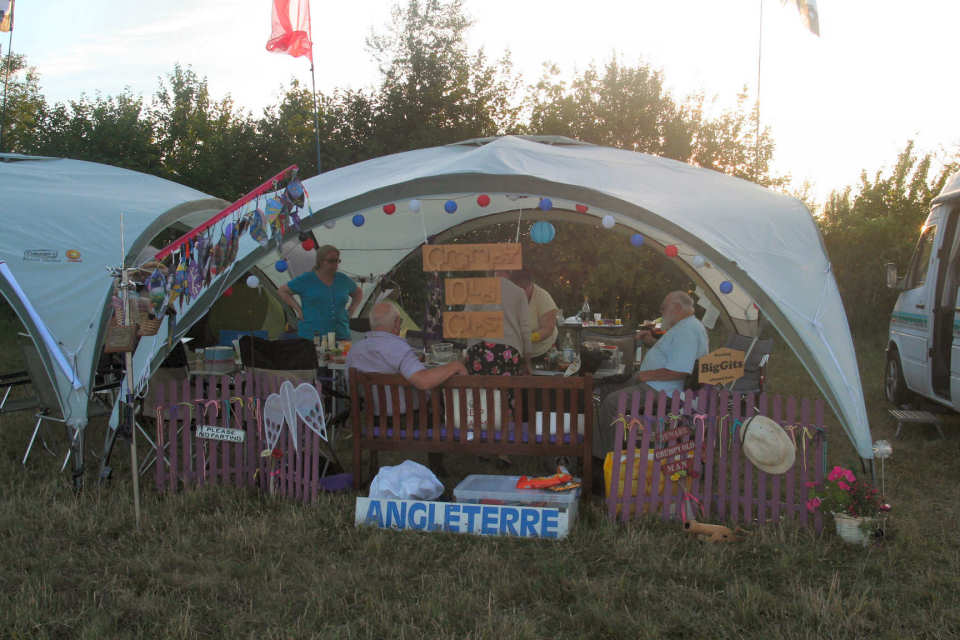 FEBs were awesome - thanks to contributions from Nigel & Wendy, Bob & Carole!
This was Saturday morning - fuel for a whold day's shenanigans!


Bacon, Sausage, Black Pudding, Sauté Spuds, Scrambled Egg, Mushrooms, Beans & Tomatoes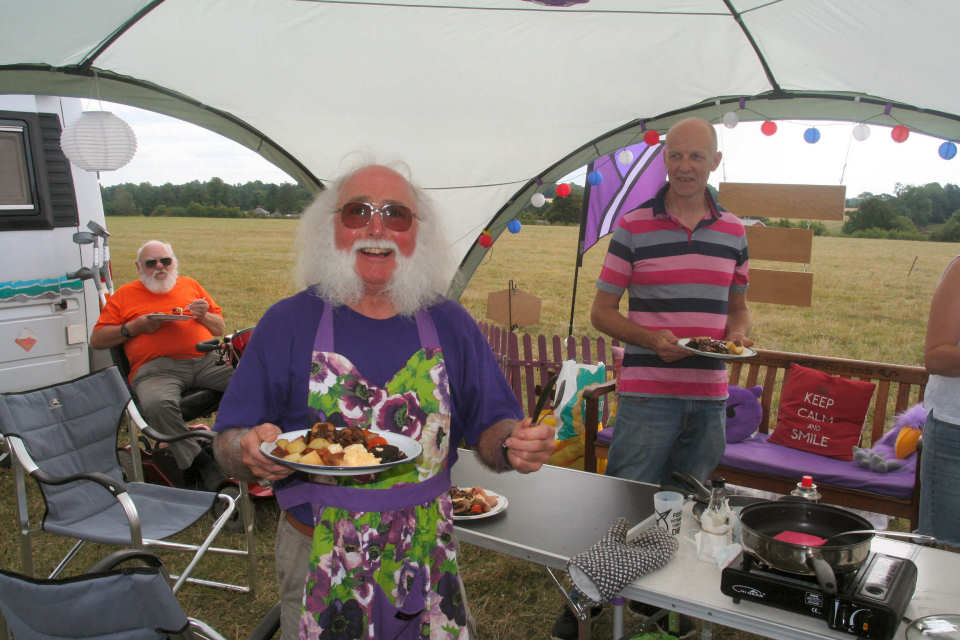 There was plenty for Alan C, but he overslept on Saturday, so we had to share his out between us!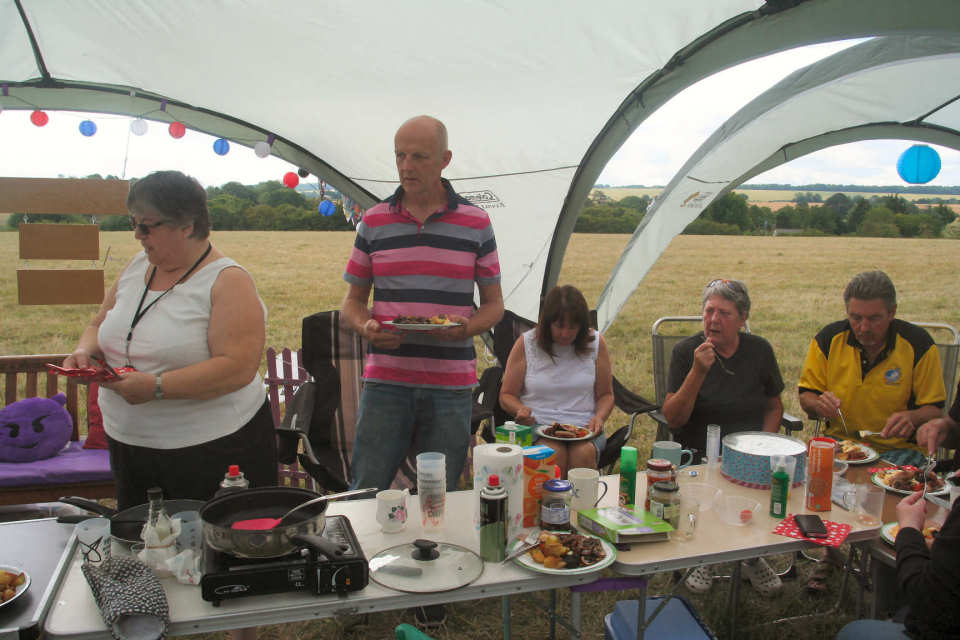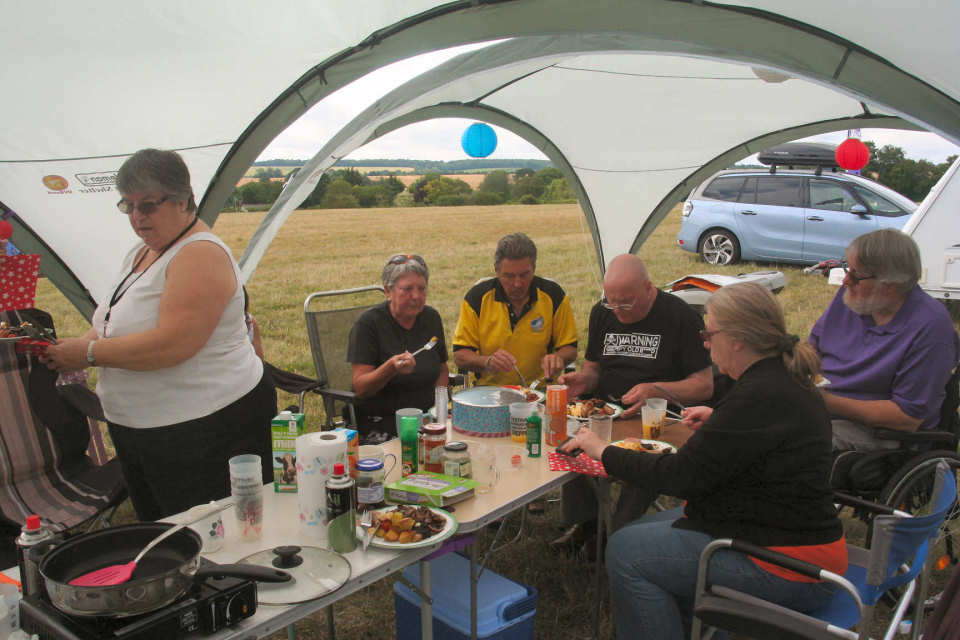 FEB for 11 Gits (when Alan C gets out of bed in time) - easy-peasy with many willing helpers!

A little Saturday morning project - How many Gits does it take to assemble a lampshade?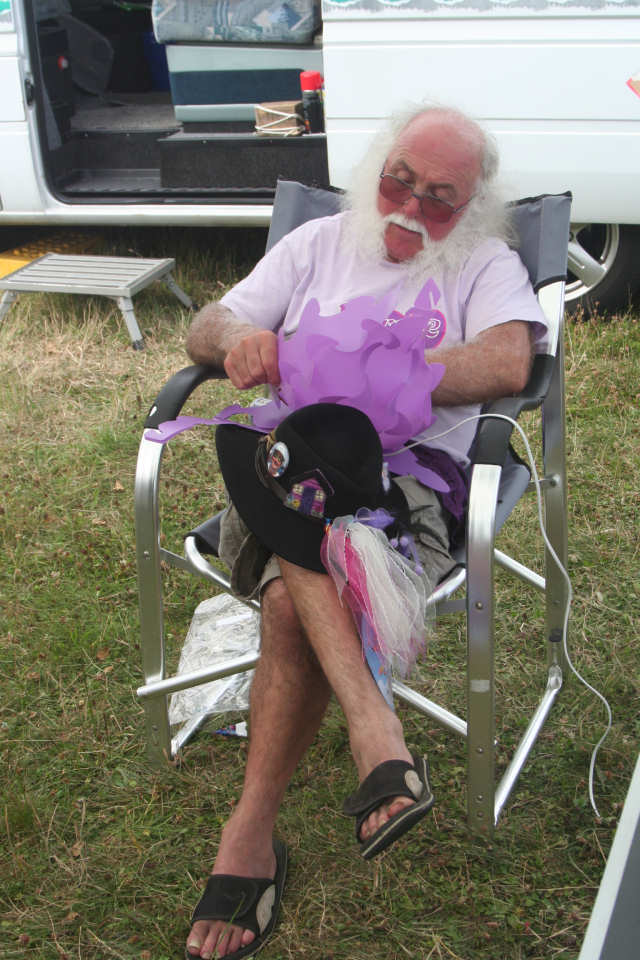 Keith started... then got distracted (as usual) then Alan had a go, and then Bob!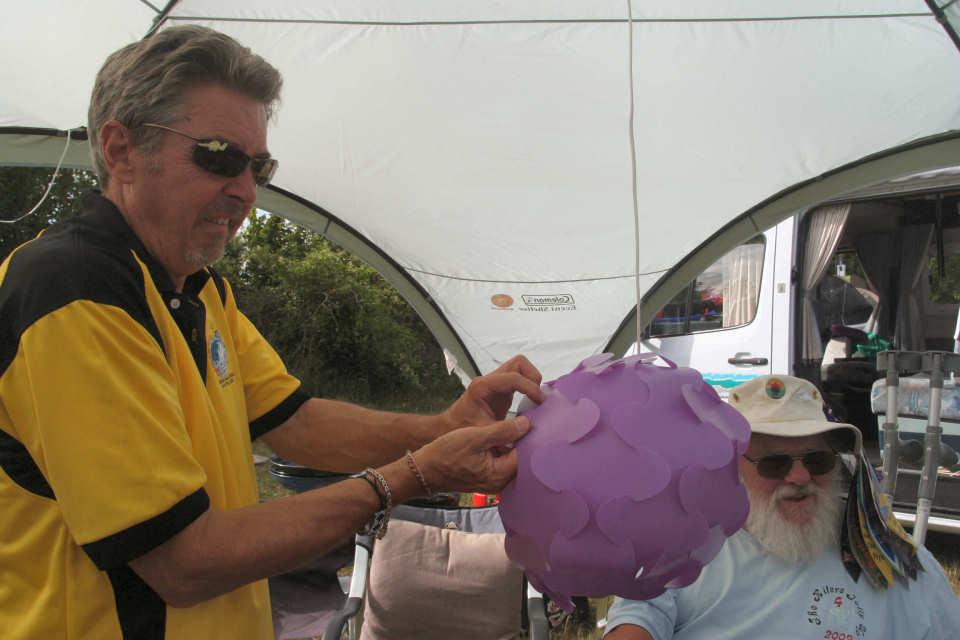 Saturday afternoon - Dicky needed his usual power nap - NOT "beauty sleep" he says!




Then it was tiffin time - well, fruit cake and smelly cheese courtesy of Dave P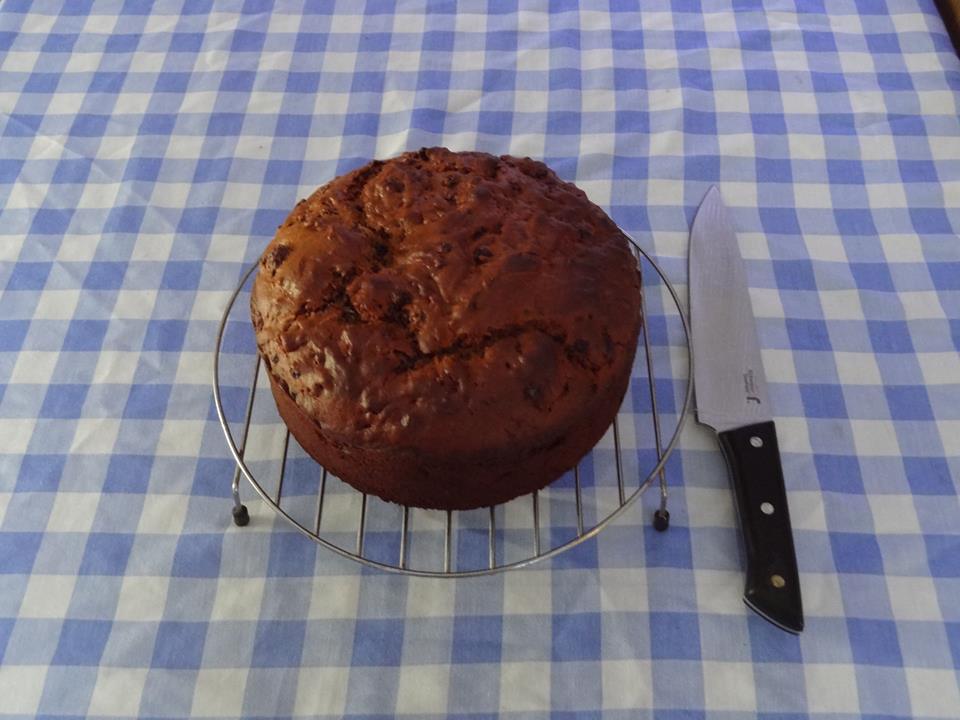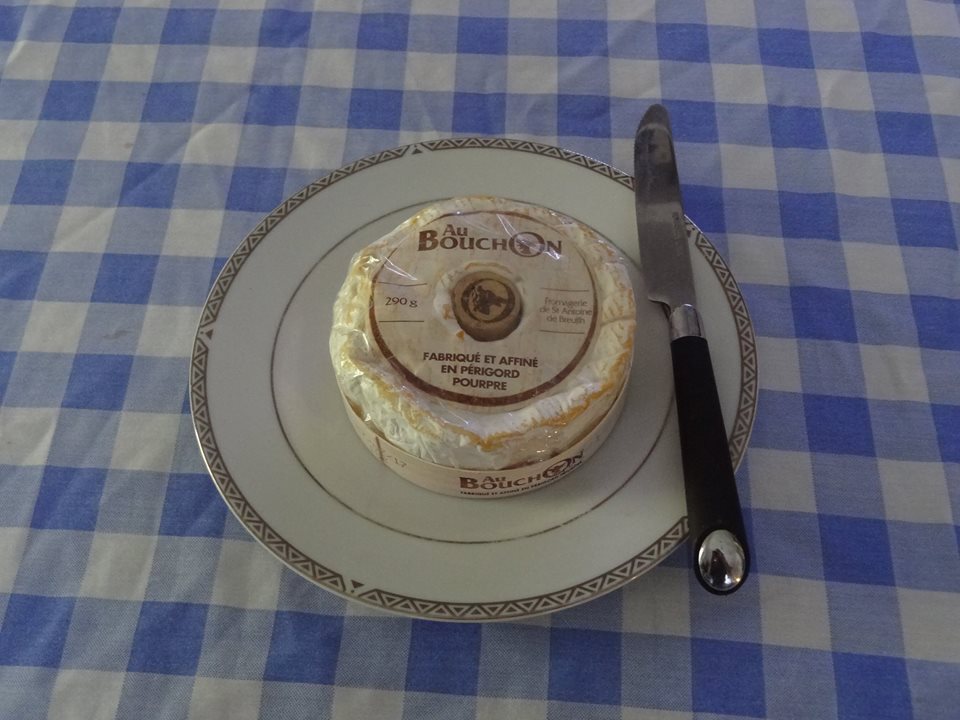 Then it was cocktail time - thank you Sandra for some lovely Rum Caipirinha!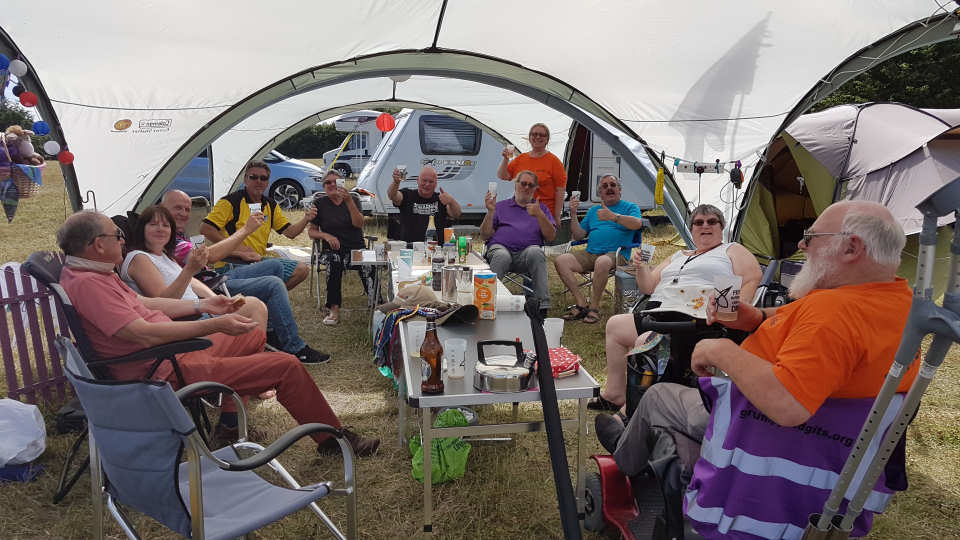 Cocktails usually precede dinner - pasta with spinach & carbonara sauce!
Sincere thanks to Sandra for the mountain of pasta, and to Anne for the yummy sauce
The menfolk just had to get involved...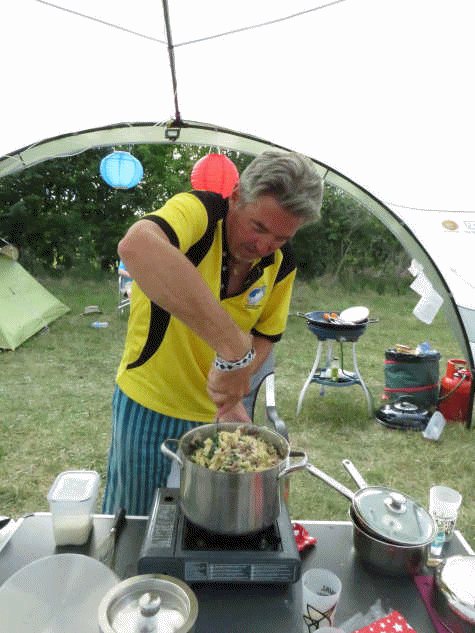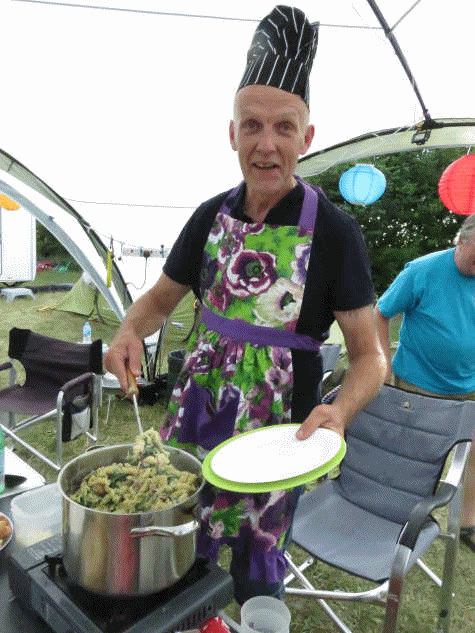 Saturday evening, we set out to perform a serious blind tasting of 6 varieties of gin...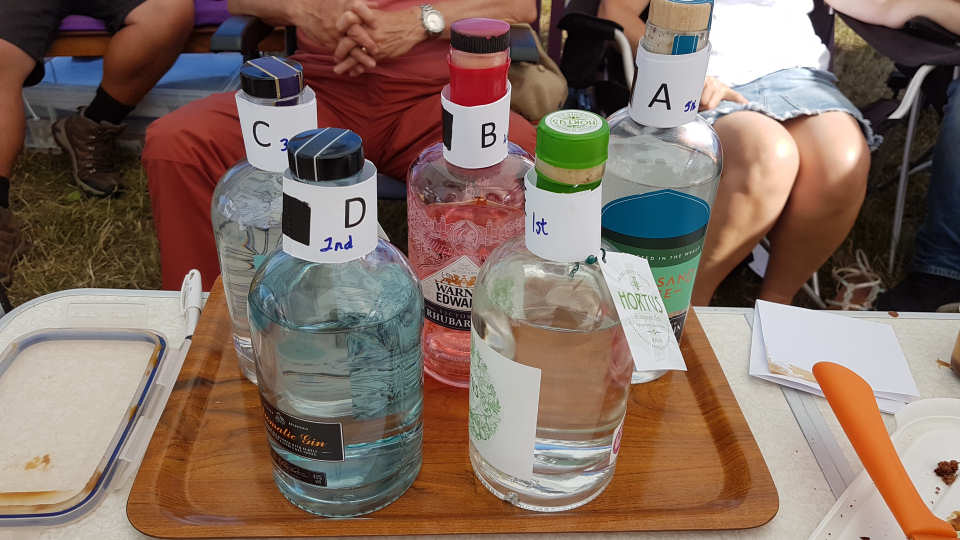 Guess which one came out as the favourite...

Lidl Hortus Summer Gin


Shameful to say - but we were all so ... ummm... focussed (yes, I'm sure that was the word)
on all those tastings, that nobody thought to take a photo!

and... more shame to follow - the super yummy, gooey, delicious sticky toffee date cake
made by Wendy and lovingly served up by Nigel with caramel "gravy" was so utterly scrumptious
that we never gave a thought to get a photo of that!

Sigh... we will just have to do it all over again at Jollyup!

Then Keith remembered he had brought a bottle of Cervia Limoncello - a gift from Trevor Reeves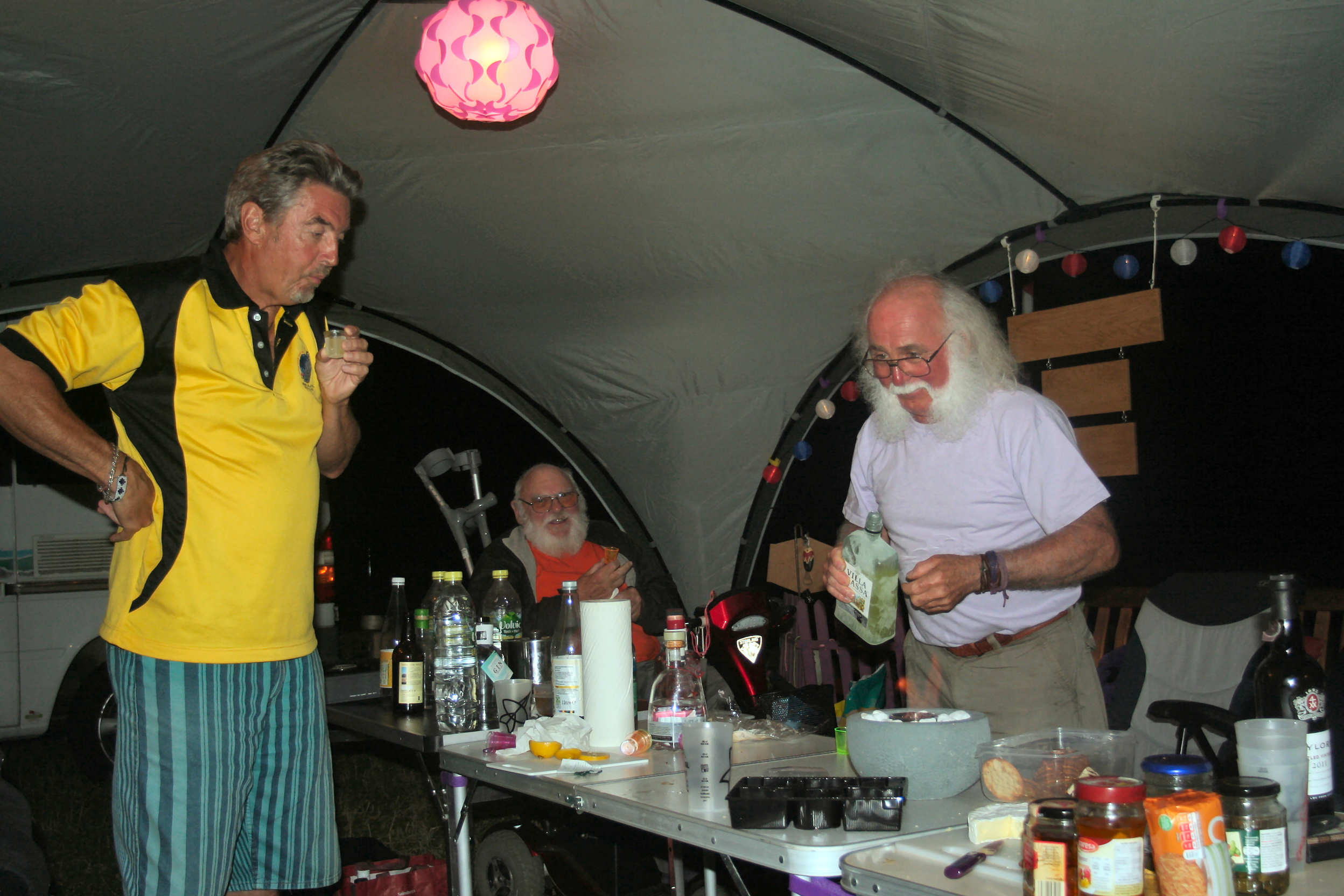 Somehow they managed to finish the bottle so Dicky can stick pretty LEDs in it

This was followed by serious experimentation in the art of creating enormous bubbles
Free DHTML scripts provided by Dynamic Drive
Click on any of the above images to see a larger version


Youtube Video

- by Andrew Scott

Some people knew when to call it a day and stumbled off to bed.... some did not!



And the consequence was... we will probably think twice before trying that again!
---

All hands on deck for sunday FEB