This hot, lazy weekend was almost an overload for the senses - all nature was there - visually there was a stunning vista of wild flowers and grasses almost knee high across the whole field - for the ears there was a chorus of birdsong competing with the incessant drone of traffic on the nearby M3, and the occasional sound of an army helicopter bumbling along overhead - insect life too was prolific, but apparently not hostile to the humans invading their bucolic world.

Then along came the Gits and Chums, with their wagons full of delights, pretty things and man toys.

Saturday - Came the dawn... the denizens of Git Camp are mostly still snoring...
only Peter & Keith up and gitting about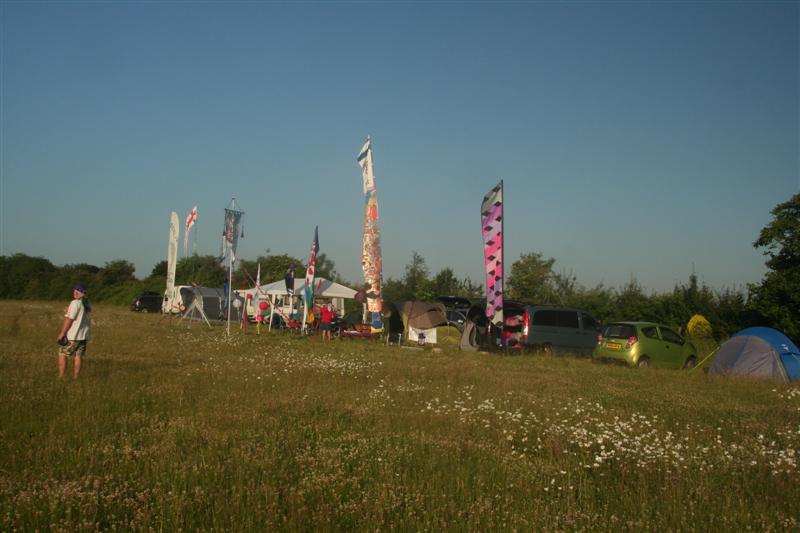 Keith has a new toy.... and he is keen to get it up! (time for all sensible folk to take cover)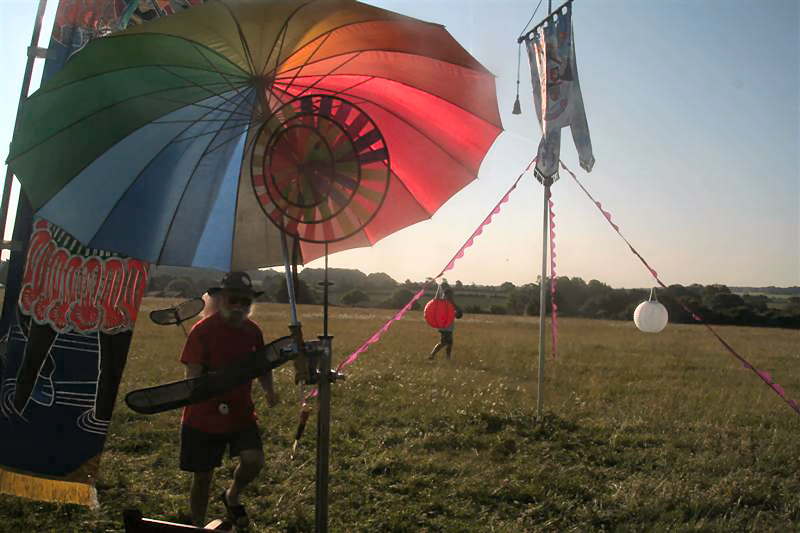 Later on Saturday, the layabeds have finally crept, blinking into the sunlight,
and are basking... rather like this...

CLICK HERE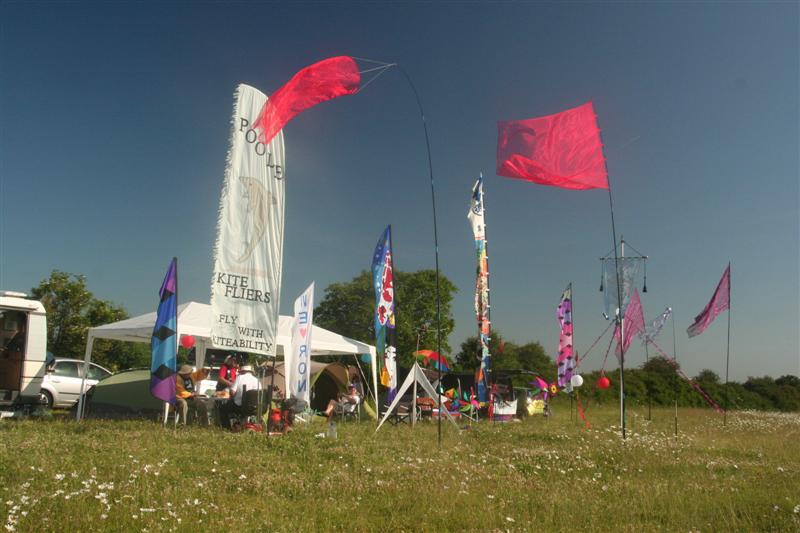 One thing guaranteed to galvanise Gits into motion "Grub's UP!" - a big Thank You
to Alan, Andrew & Sandra for yummy cold meats, pies, salad & garlic bread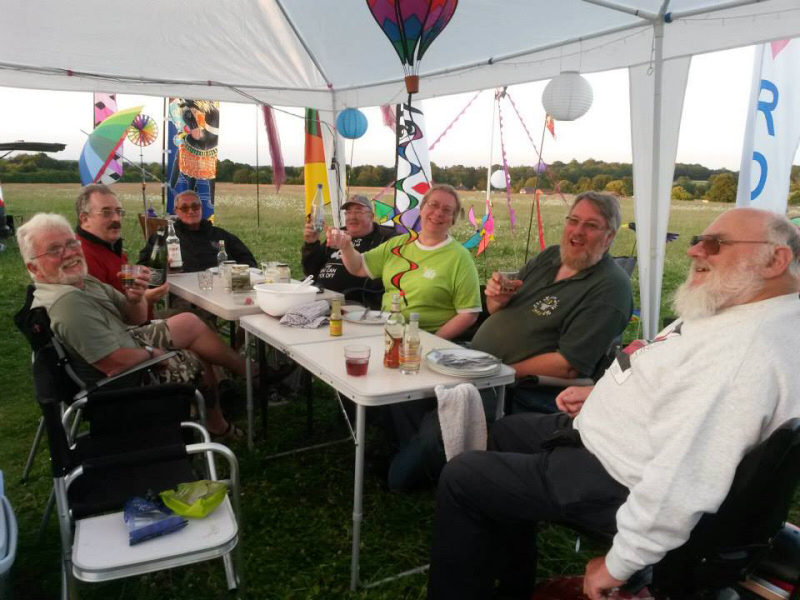 All this lazing around doing nothing - Gits get itchy fingers - they must do SOMETHING...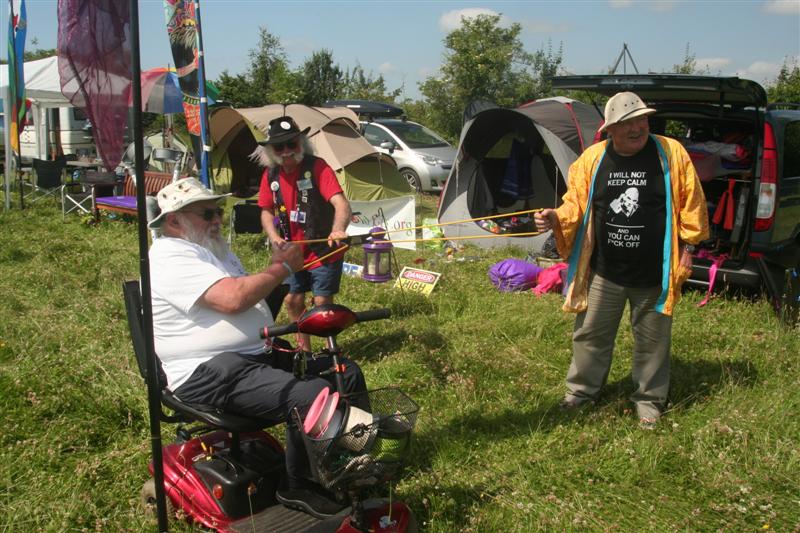 I think they call this rustic pastime "Potting Peter" - I'm not sure what he calls it!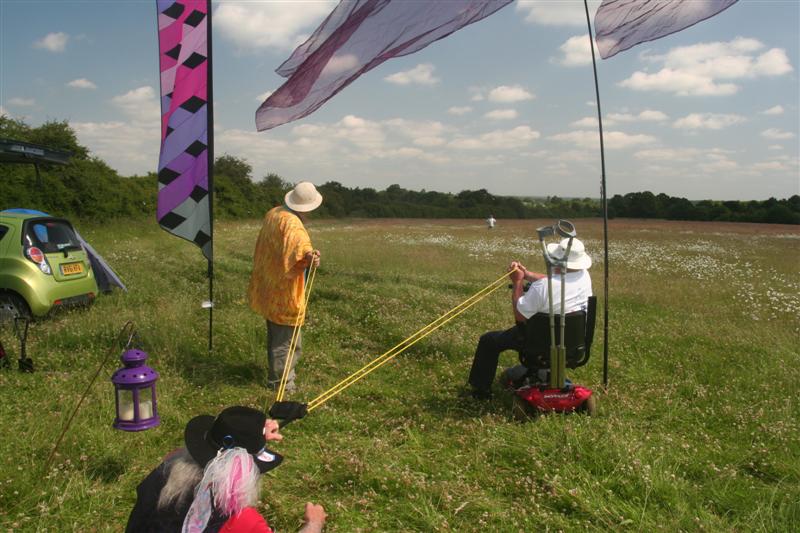 "Ready - Aim - Fire!" ... Hmmm - that may have backfired...
Keith is the one prostrate in the thistles, giggling feebly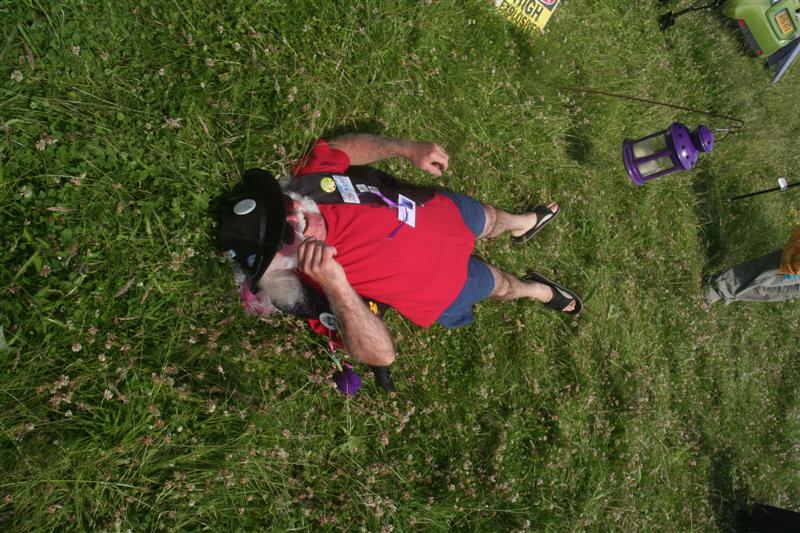 Of course Keith could not resist letting off his 38mm spud cannon from time to time
"just to keep us awake" he said...

Here is a close-up of Keith's beautiful Japanese banner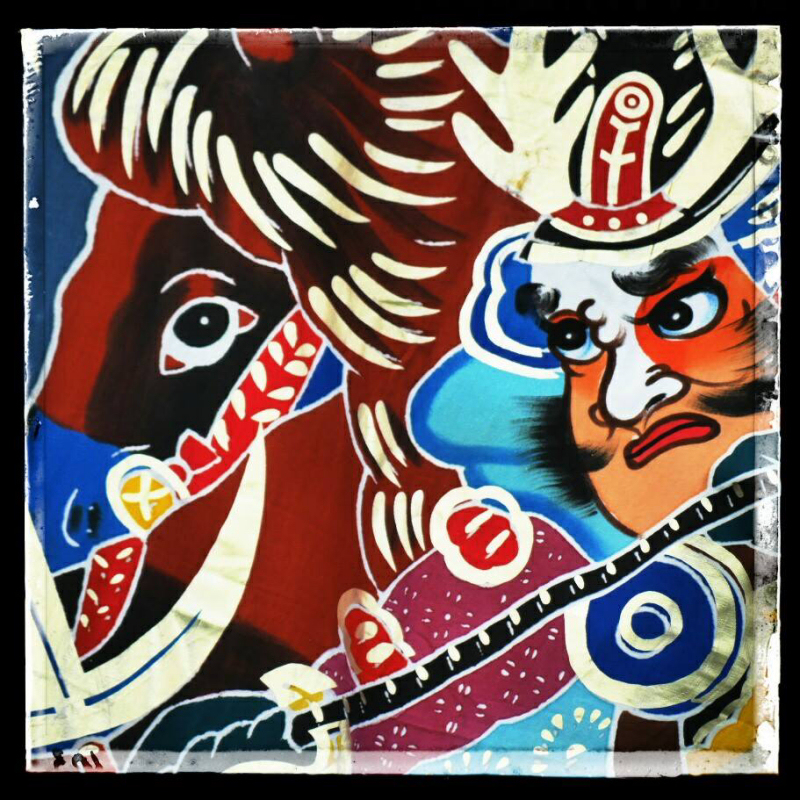 Here is a gallery of gits at play - click image for large version - close it to return here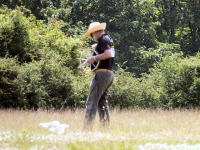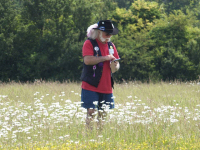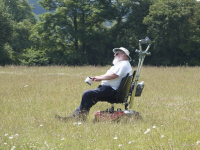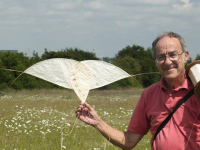 After sunset, Dicky tried out his "mobile cinema" - "Flash Gordon" (seemed appropriate)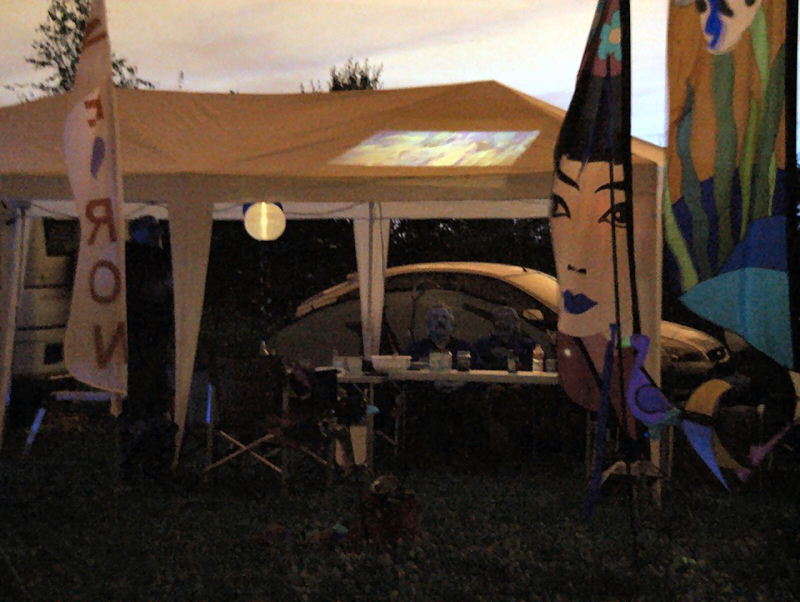 Maybe next time we will get around to "Game of Thrones" and "Up"

After full dark, things got more scary...

A flash in the pan

(48MB file) ~

miniflash.wmv

(2.2MB file)

Not satisfied with that, the "experiments" continued next day...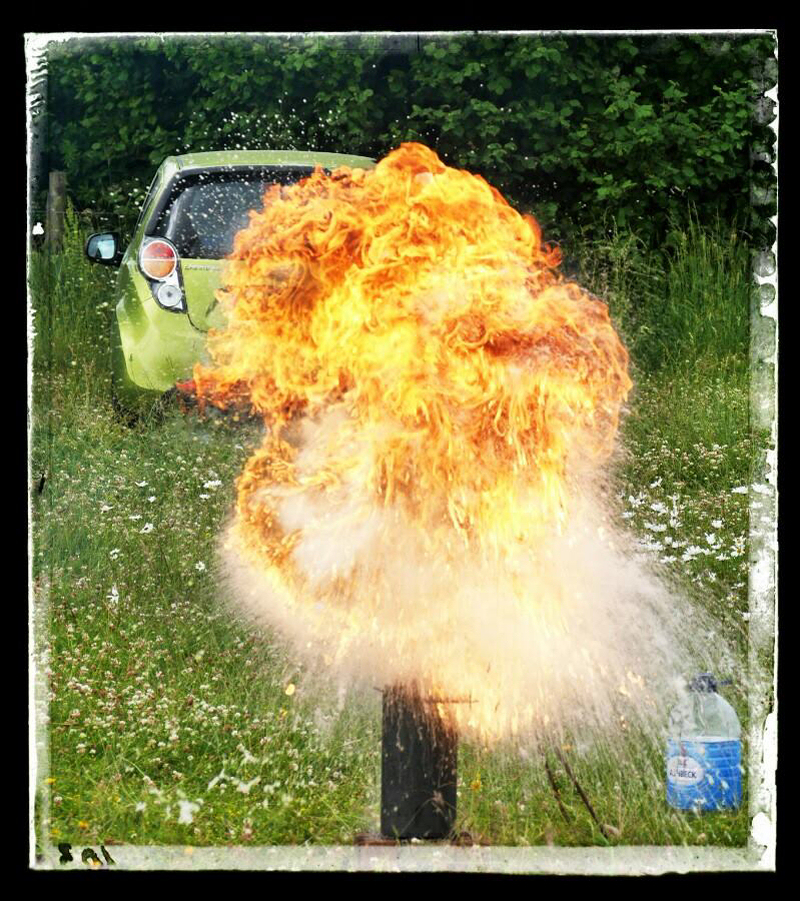 Although there was the occasional misfire (came close to waxing his own legs)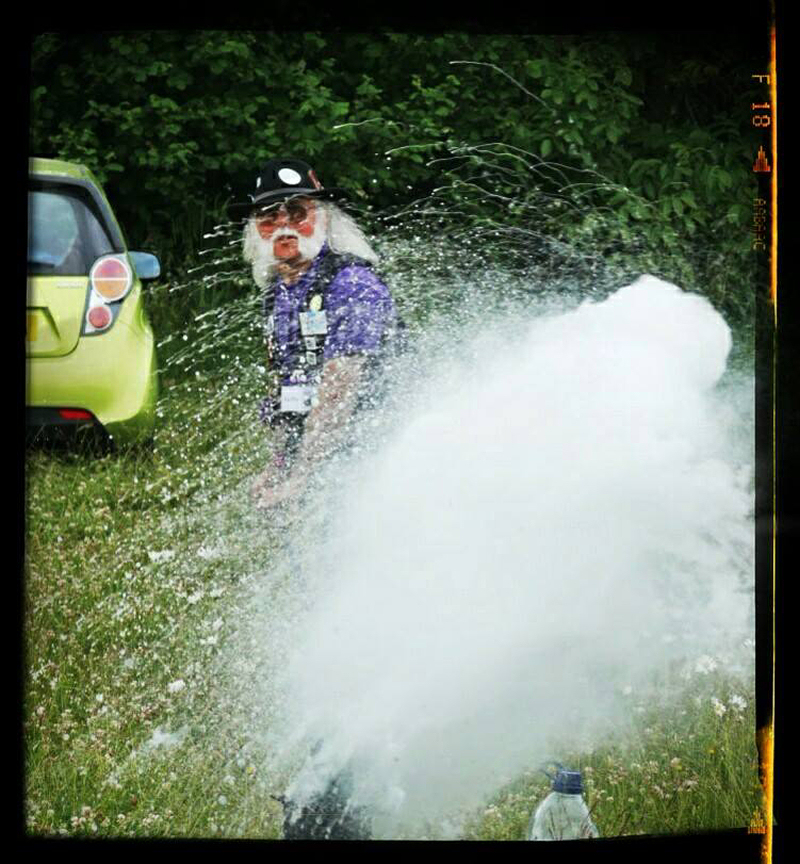 We all survived unscathed only to risk serious sunburn from prolonged posing for...

The Mandatory Git Group Photo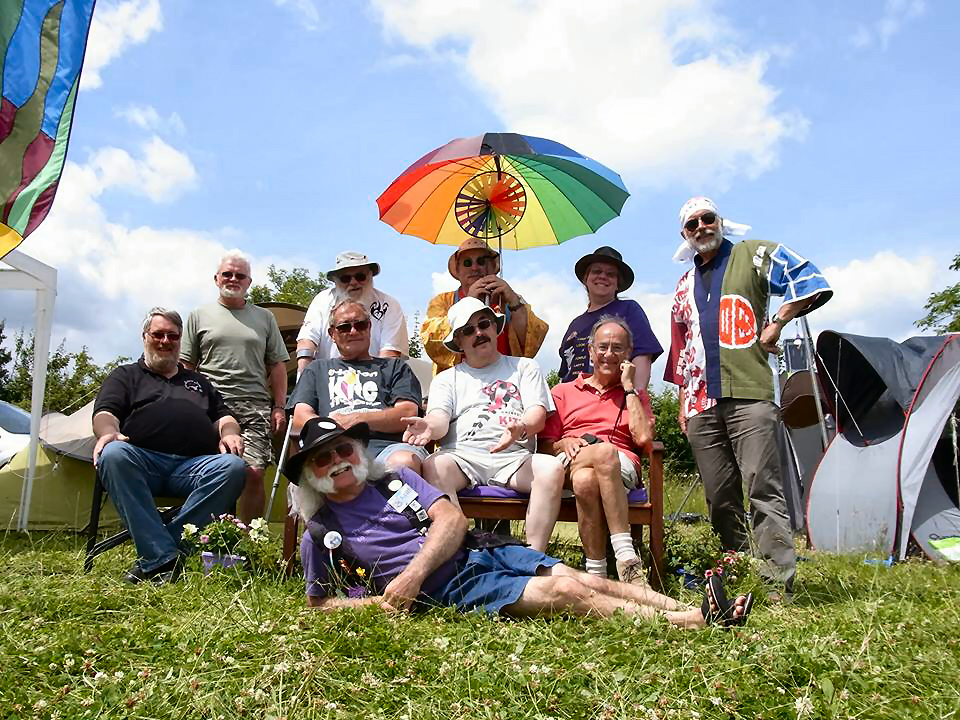 Keith's FB Photo Album



Memo to all Gits attending JU15 - bring thistle removal implements!!!

Photos variously by Paul Chapman, Peter, Keith Boxall & Dicky Nourse