Teston Kite Family (unofficial): 10 June 2012

To paraphrase a famous quote: "There is nothing - absolutely nothing half so much worth doing
as simply messing about wth kites - you're always busy, and you never do anything in particular;
and when you've done it there's always something else to do, and you can do it if you like!"


Facebook Album by:

Sandra Scott



---

Teston Big Kite Weekend: Aug 2012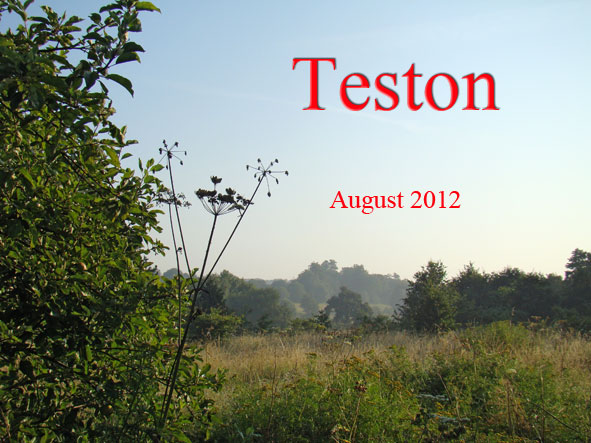 Sunny and Warm: Real Teston Weather !

How do we start the day?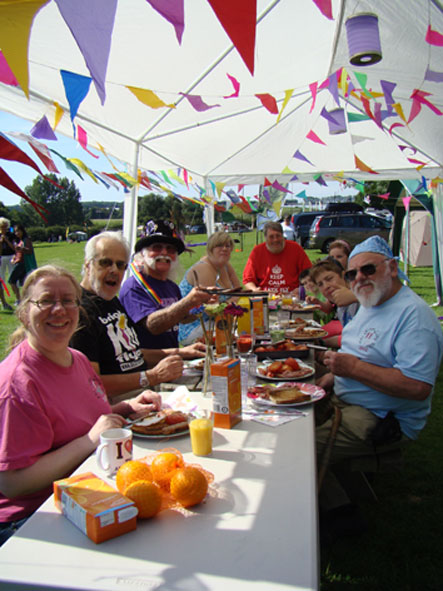 Full English - of course !!
(Note the subtle variation - square sausage)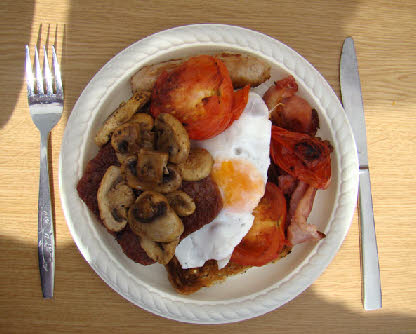 More tomatoes anyone?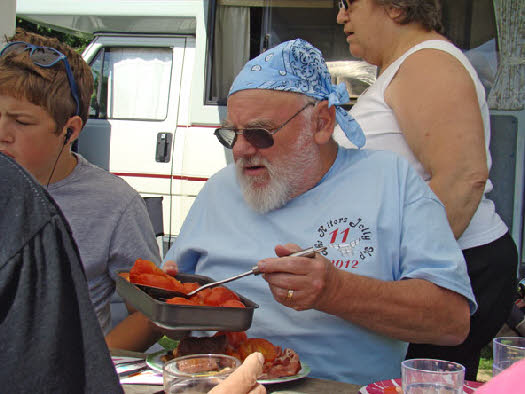 Sausage Time!!!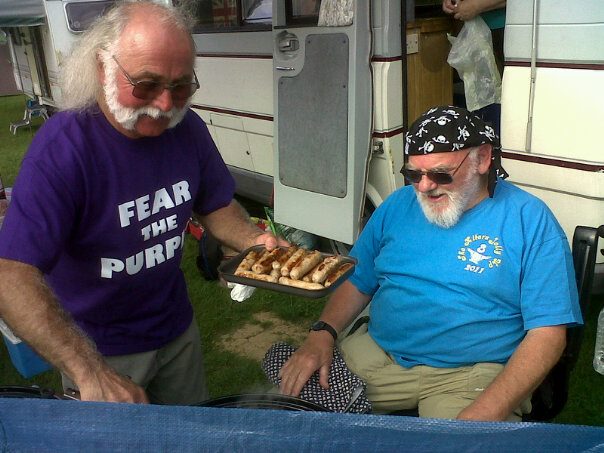 Plan : get the Git Camp decorated in the most ornate, colourful
(and of course, tasteful) way so as to win Jane's
Best Decorated Camp Prize
It's been a while since the Glorious Gonfalon has graced the Git Camp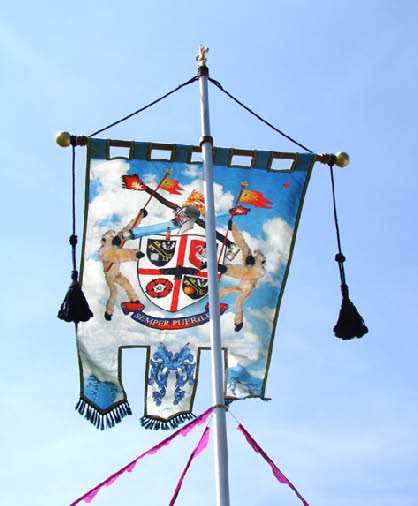 (Mind out for the Fleur-de-Lis though)


John fixes Minkey's armature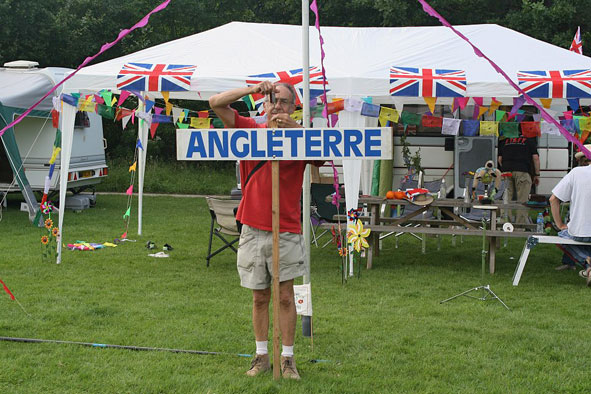 He could do with fixing that wonky Union Flag as well.


Here we see Alan and Andrew making expert pre-flight
adjustments to a rather splendid kite.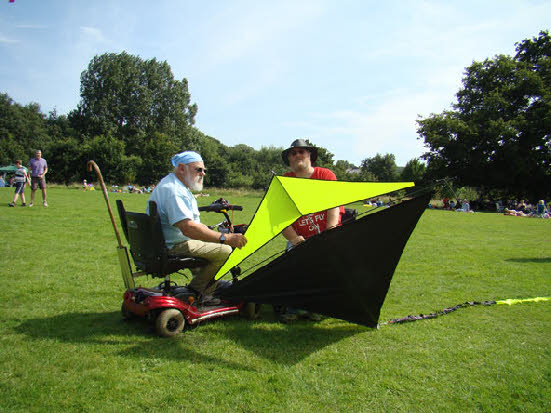 A group of admirers turns up to discuss Alan's expert flying skills
with the rather Splendid kite.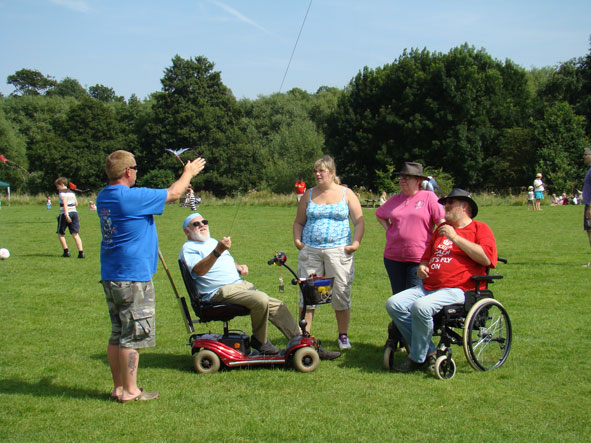 Talking of experts ...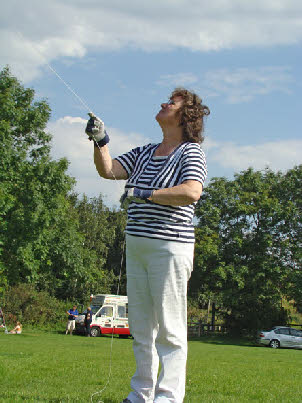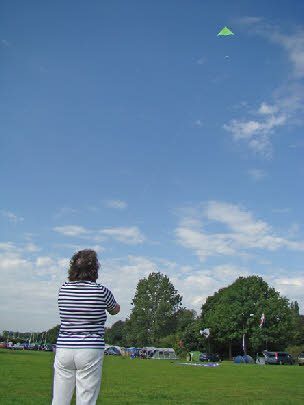 Tina's Flying skills are unsurpassed

Ron and Tina show off two of the famous Kiteability "hex" kites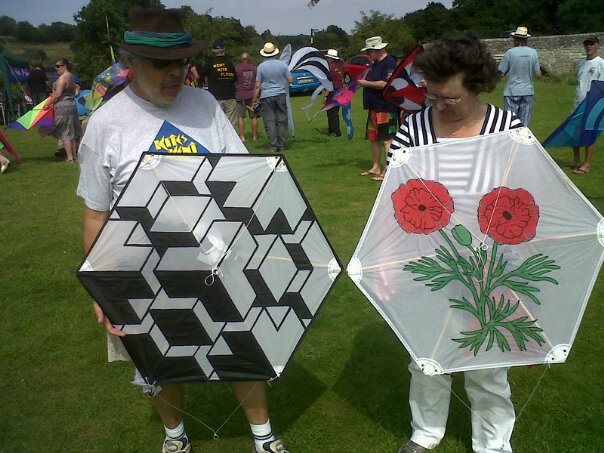 Arty shot of pennant and patriotic tube tail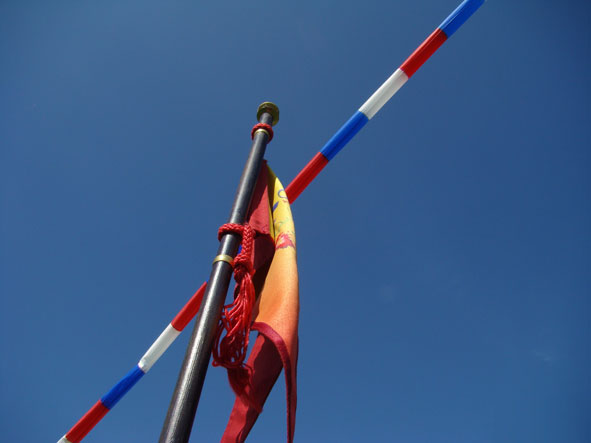 (come to think of it, it could be patriotic for many nations)

La Marseillaise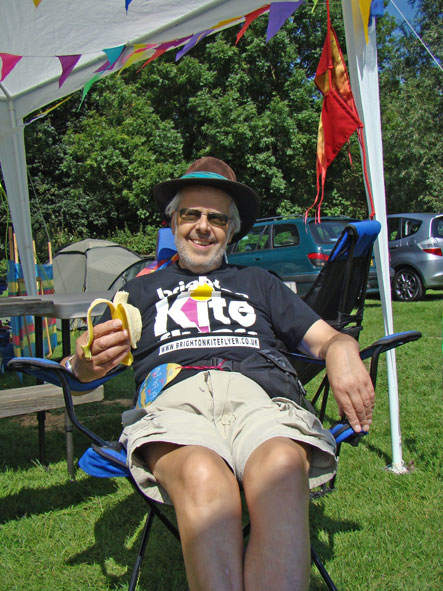 A quiet sit down with a smile and banana - Cheers Ron!

There was a good crowd and many pretty things to fill the site with colour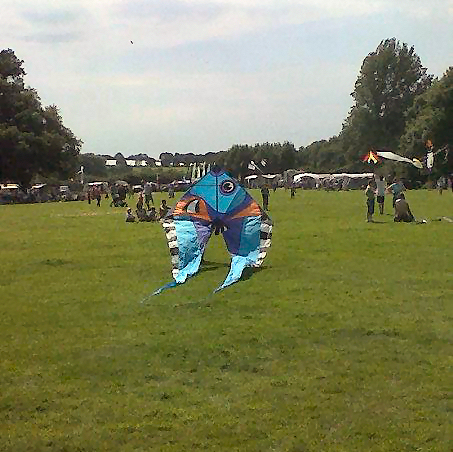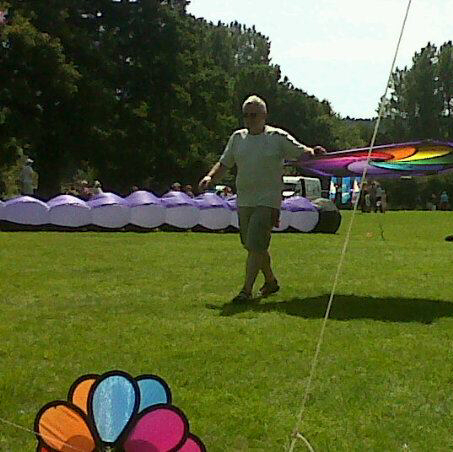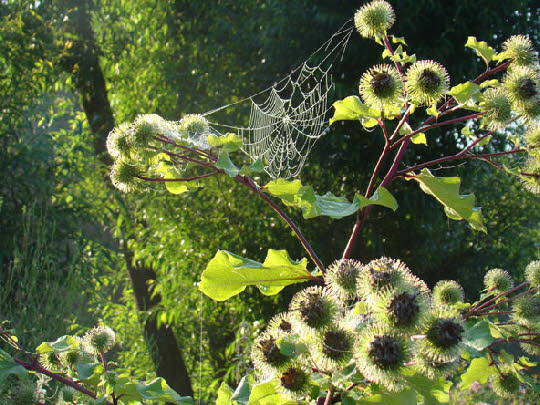 Another arty one; this time with a dew-laden cobweb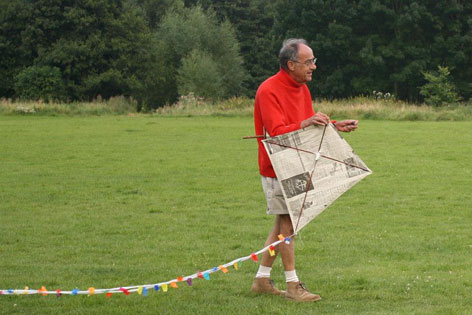 Please would you give me a launch (using this lighter)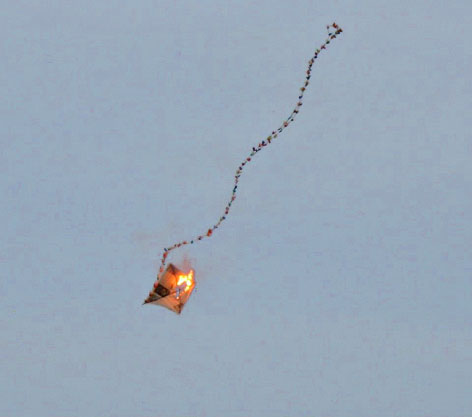 Oh Dear! Another antique kite comes to a flaming end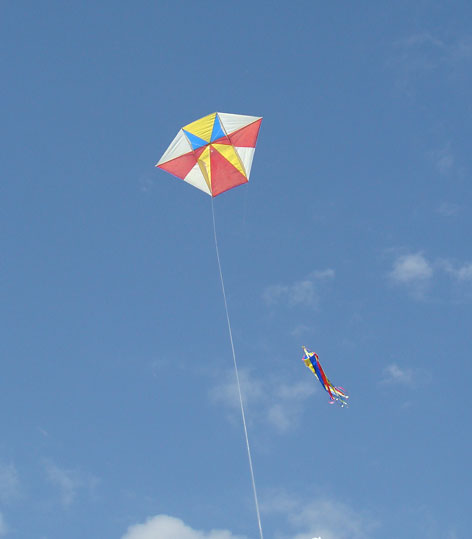 Sometimes, there is no wind at Teston.
Never mind, this one doesn't need wind!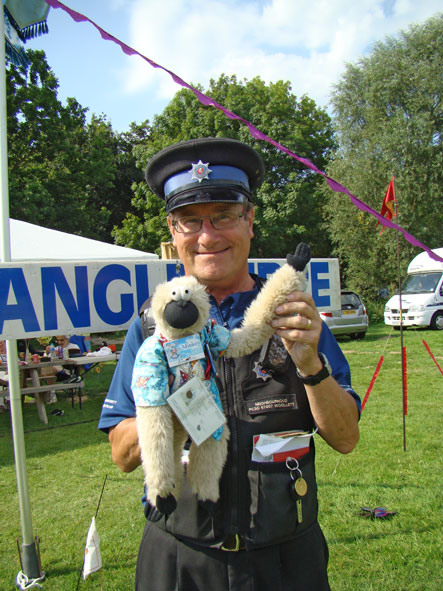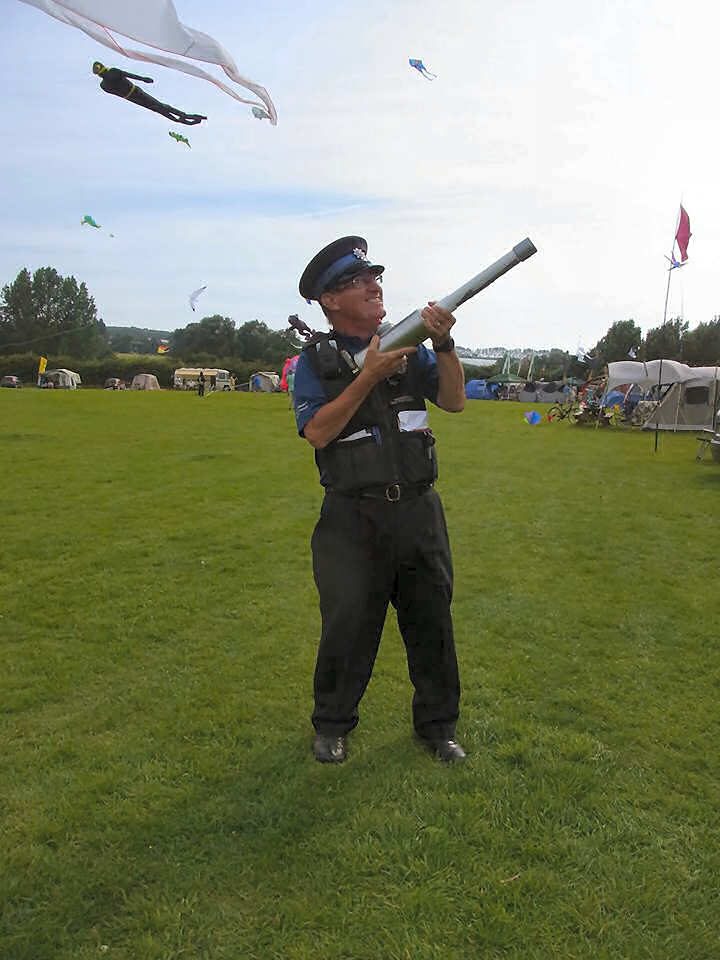 PCSO Frank gets to know Minkey - then he came over all "Rambo-like"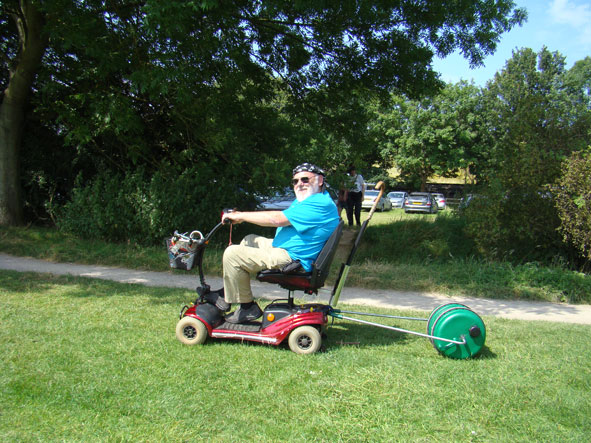 Alan thinks he can get away with the water........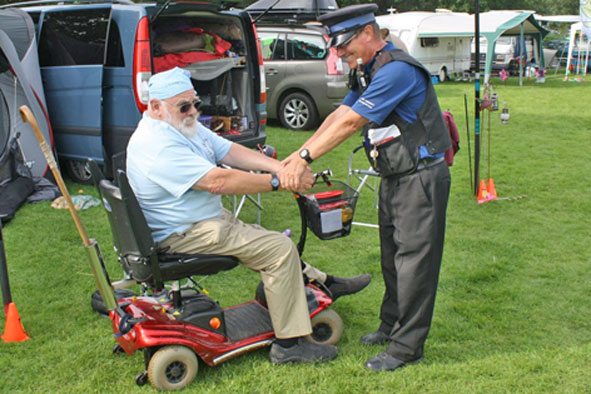 But gets nicked for illegal water trading


Time to perfect the trimmings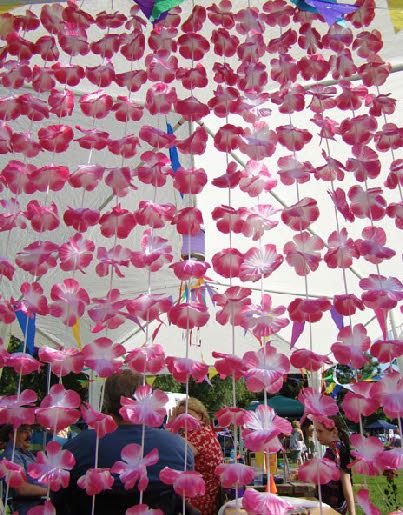 Isn't that pretty?
(no need to answer honestly)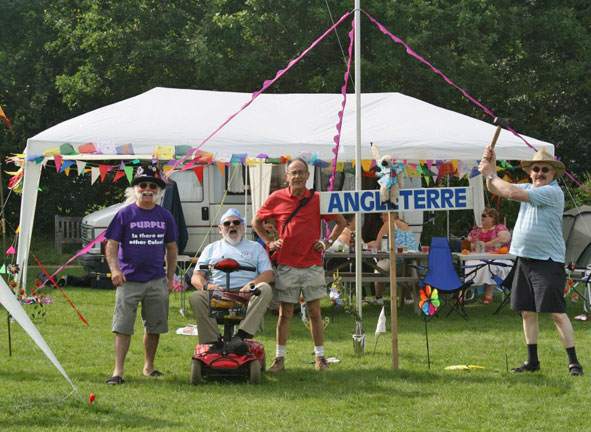 Gits keeping well away from maniacal 'Hammer Man'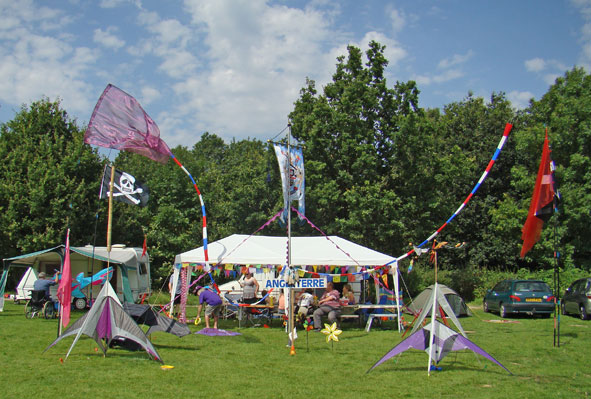 Best Decorated Camp? OH YES!!!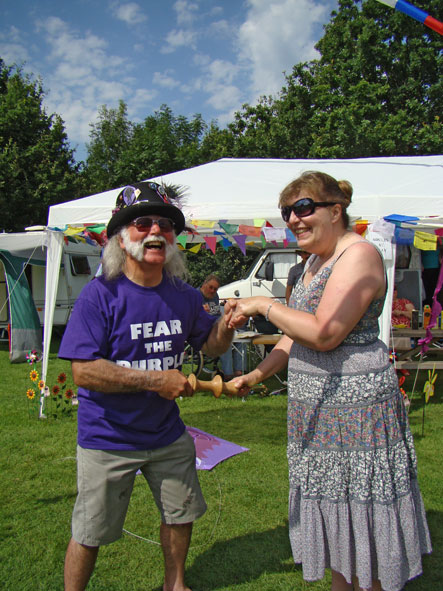 The Prize Giving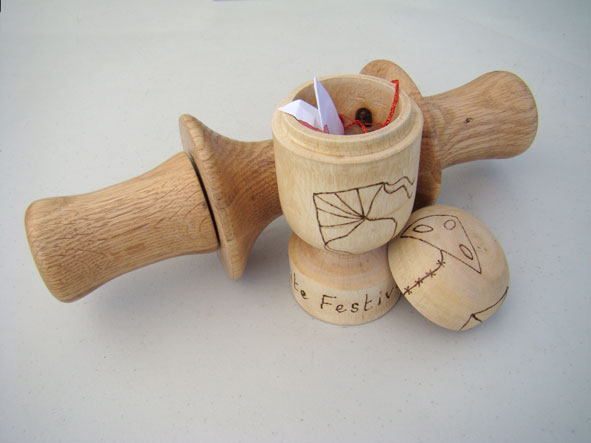 The beautiful Jane-turned

PRIZES
Click picture for the Turner Prize
---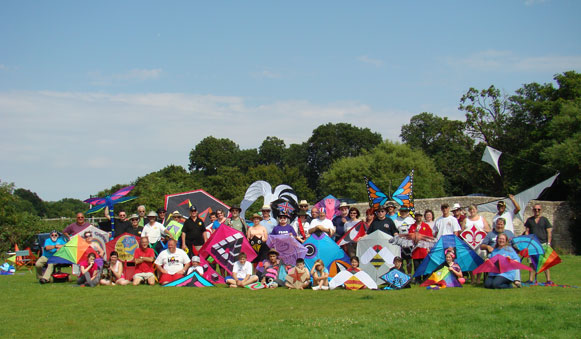 What would Teston be without the Group Photo? Here we all are!


Click picture for full resolution - click "Back" to return to this page





Facebook Photo Albums:-

Simon Hennessey